This Reusable Toilet Paper Snaps Together and Can Be Used Over and Over
By Ryan on 08/09/2021 10:16 AM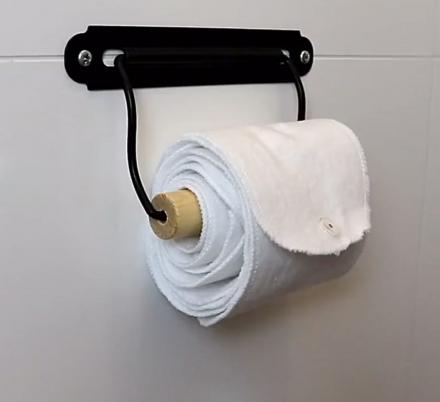 Whether you're looking to reduce paper waste or just preparing for the next pandemic-related grocery store rush, no one is going to blame you for considering an alternative to traditional toilet paper. Consumers all over the world are looking for ways to improve upon the boring old paper TP that's been used on butts for generations. Some people are going the way of the bidet, while others just want to wipe their ass with a former president's face.
And then there are others, the bravest and most environmentally heroic folks on the planet: those that use reusable toilet paper.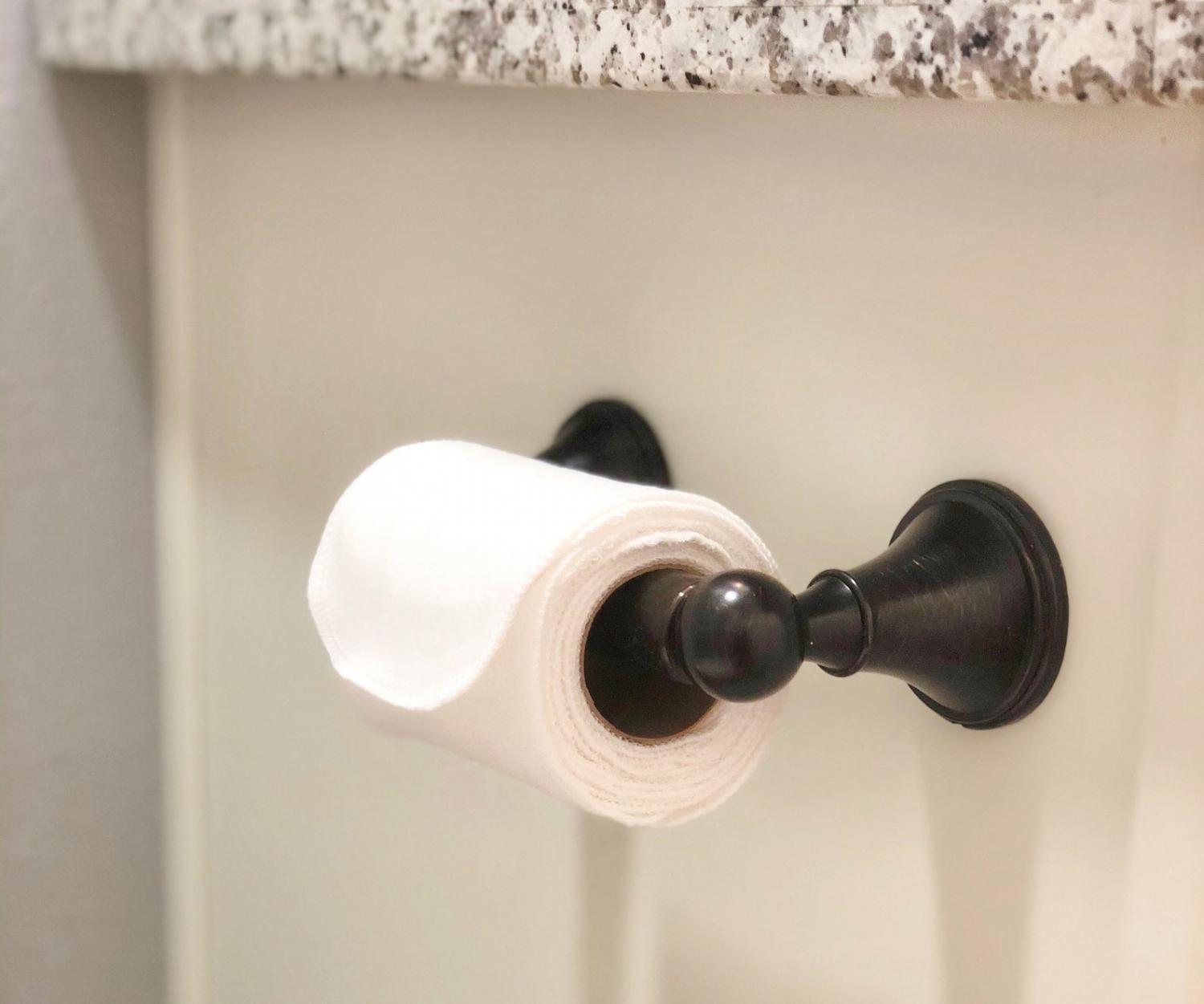 Now hear me out! Sure, that might seem a little gross, but remember that people have been using cloth toilet paper - or the 'family cloth' as it's colloquially known (*shudder*) - for hundreds of years. It's softer on your tush, it's better for the environment, and you'll never run out of toilet paper the next time there's a global crisis.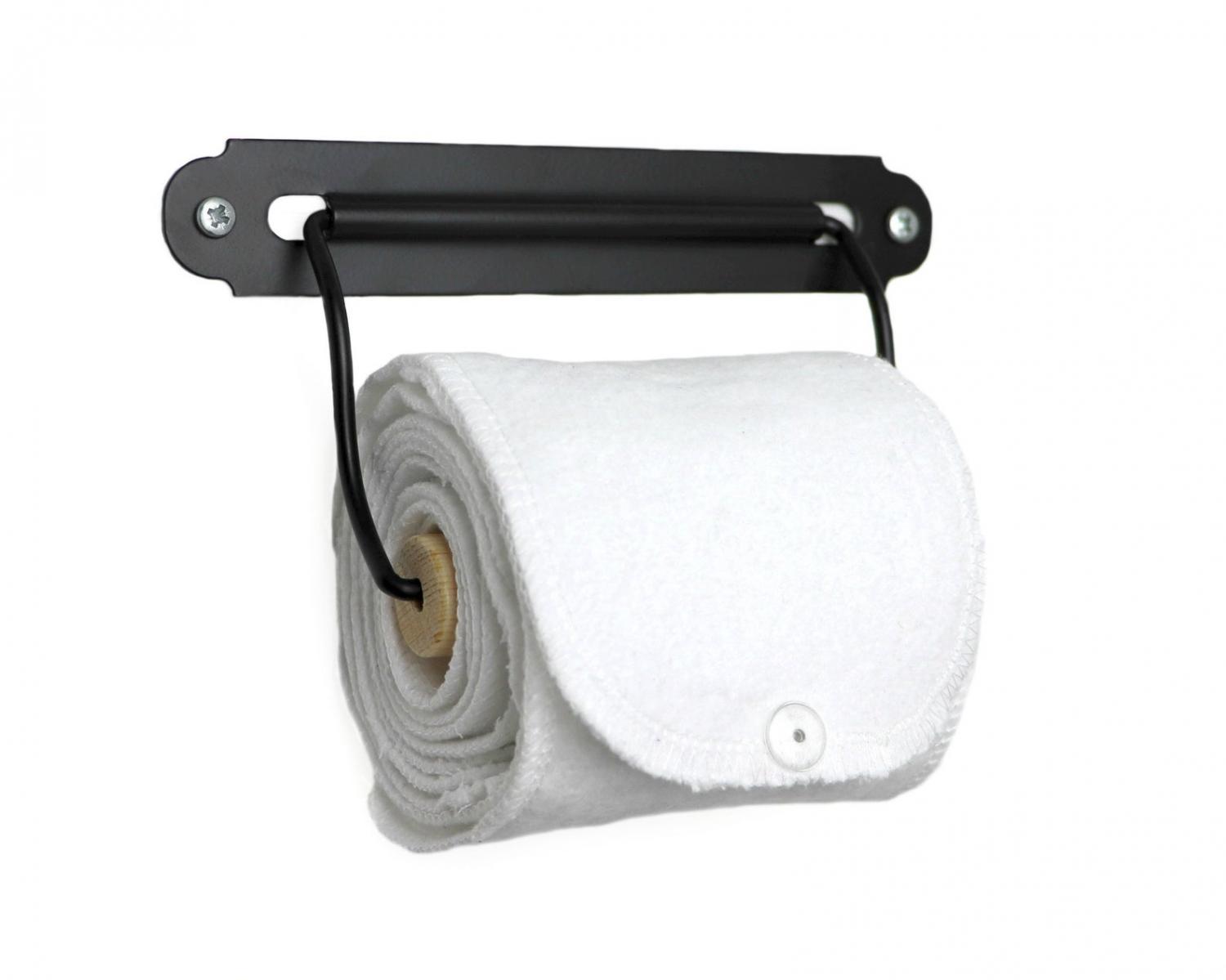 Now I understand that reusable toilet paper may not be for everyone, but let me at least tell you about the product before you click away in a panic.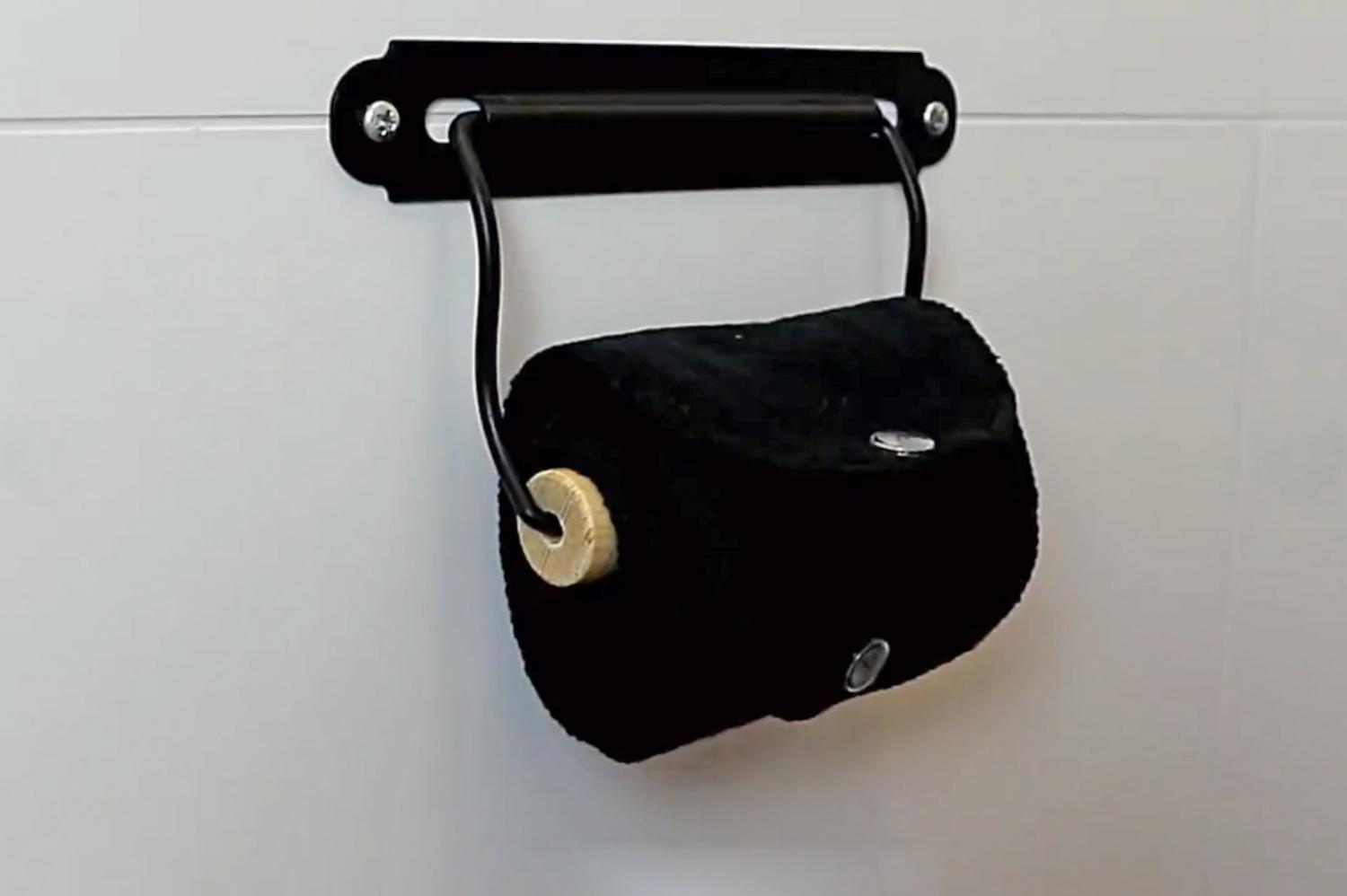 These reusable towels are 8 inches by 4 inches and come on a roll just like traditional TP. You pull one off using the built-on button snaps, do your business, and then just throw it in a sealed hamper to be washed later.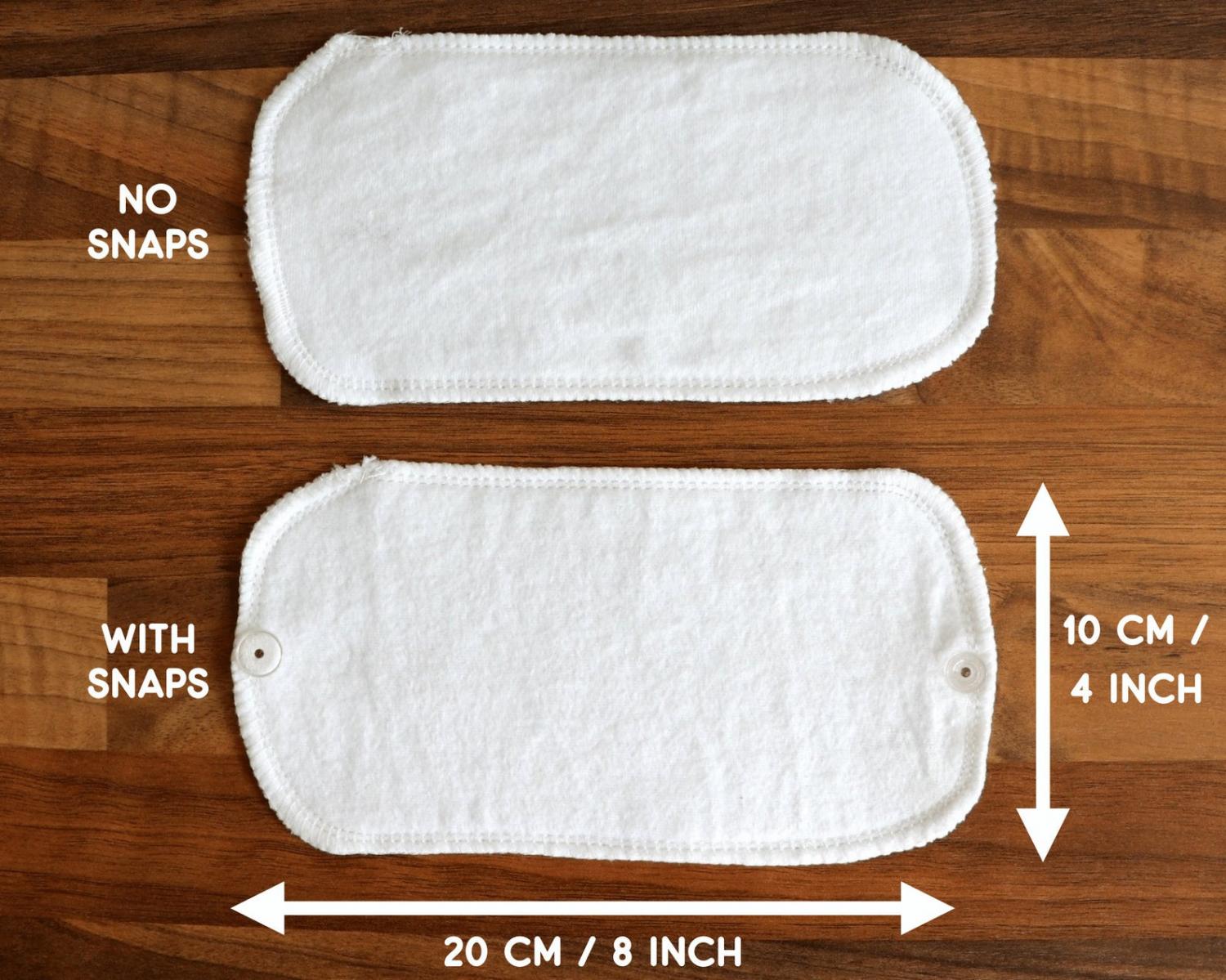 The environmentally friendly butt cloths can be purchased in black or white.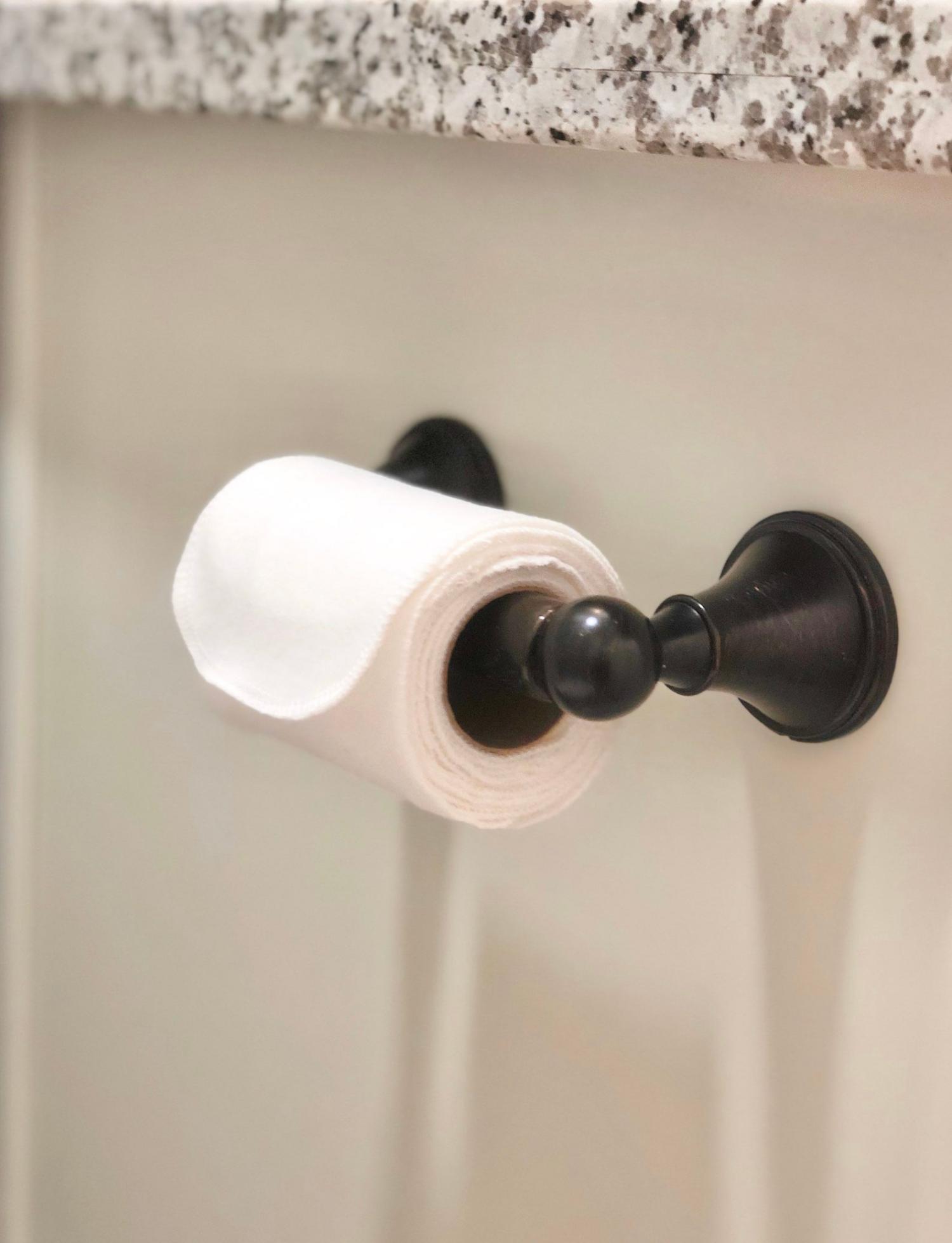 Each roll of reusable toilet paper comes with ten towels. Each eco-friendly reusable towel is made from two layers of super soft 100% flannel cotton and they can be washed at 40 degrees without fabric softener.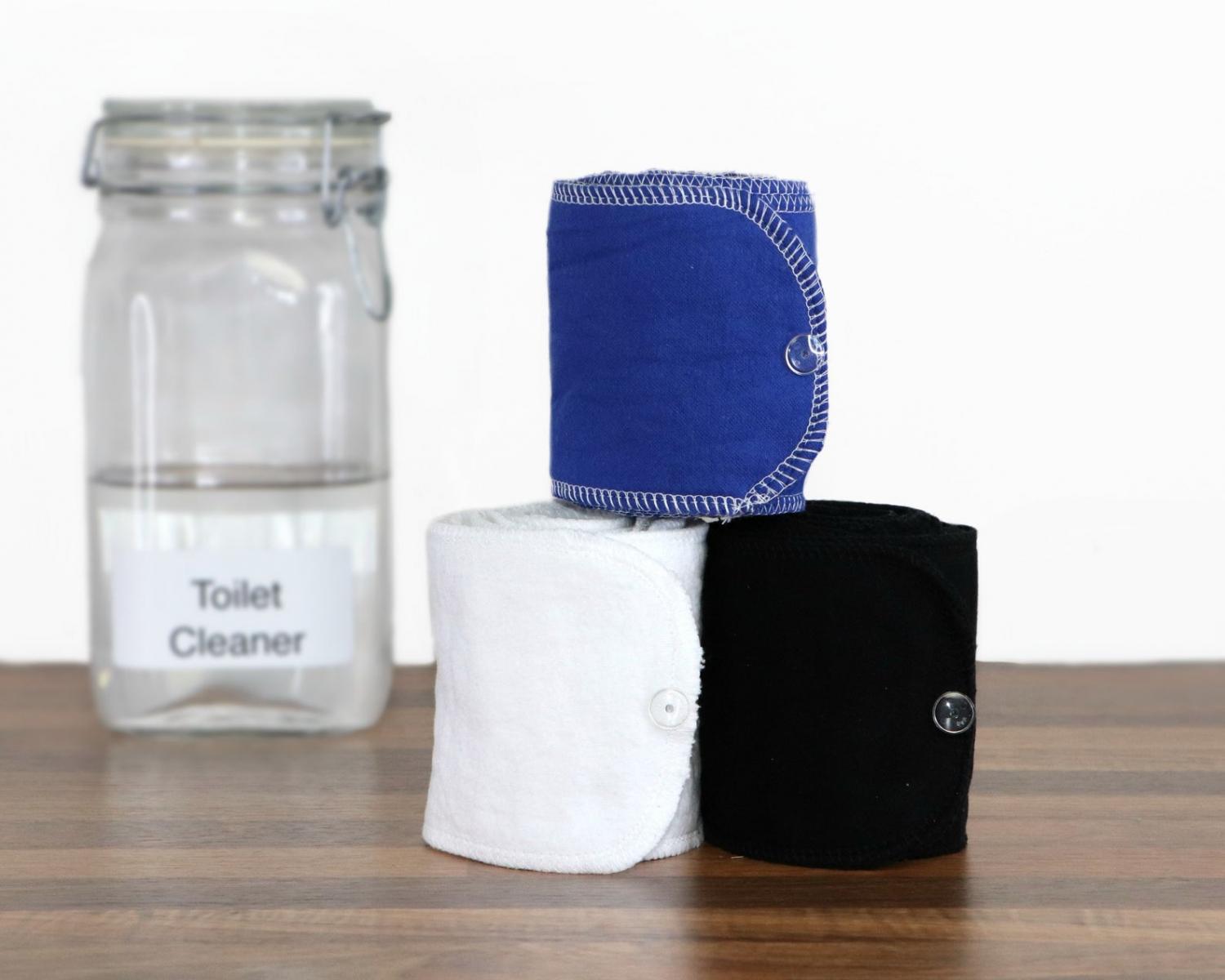 The reusable toilet paper is also shipped without any plastic packaging materials, so you can feel good knowing that you're truly shopping sustainably.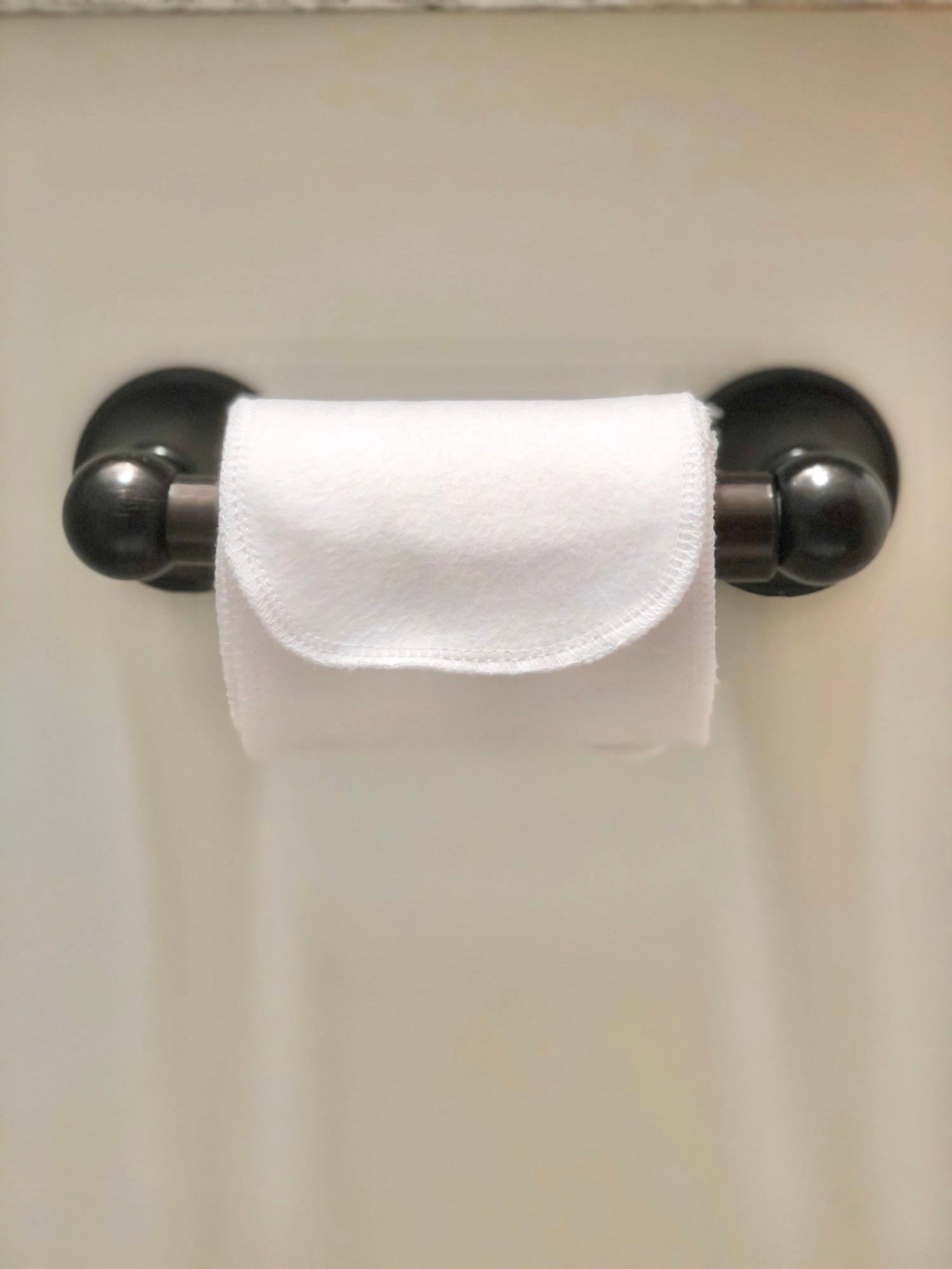 Maybe you like this idea but you just can't wrap your mind around reusable toilet paper yet. Fear not! The company that sells the TP towels, The Green And Happy Shop, also carries reusable cloth paper towels (in a ton of awesome designs), organic loofah sponges, fabric bowl covers, and more!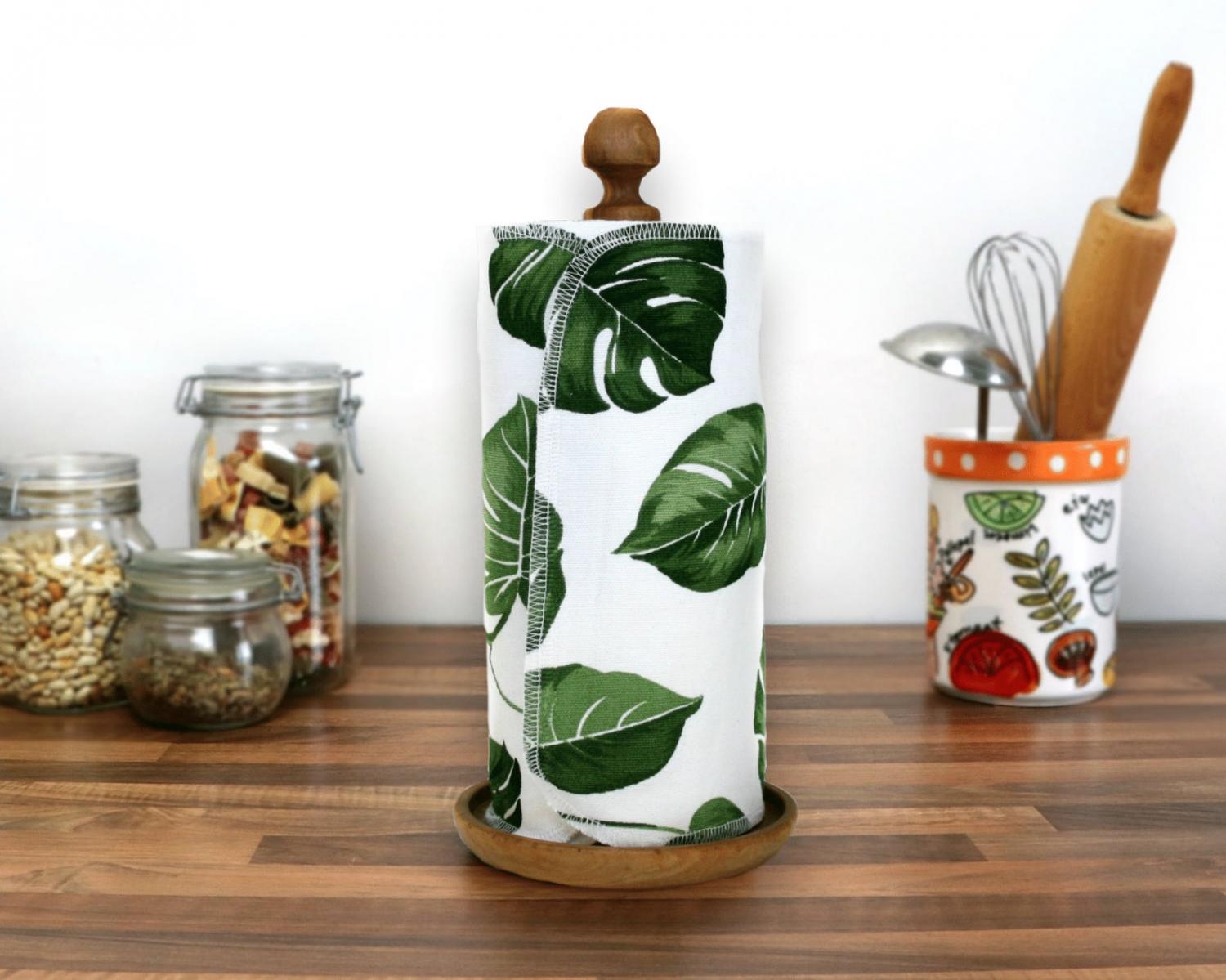 Every product on the Etsy shop's page is soft, eco-friendly and sustainable, only using top-quality materials like 100% organic cotton, bamboo, and hemp.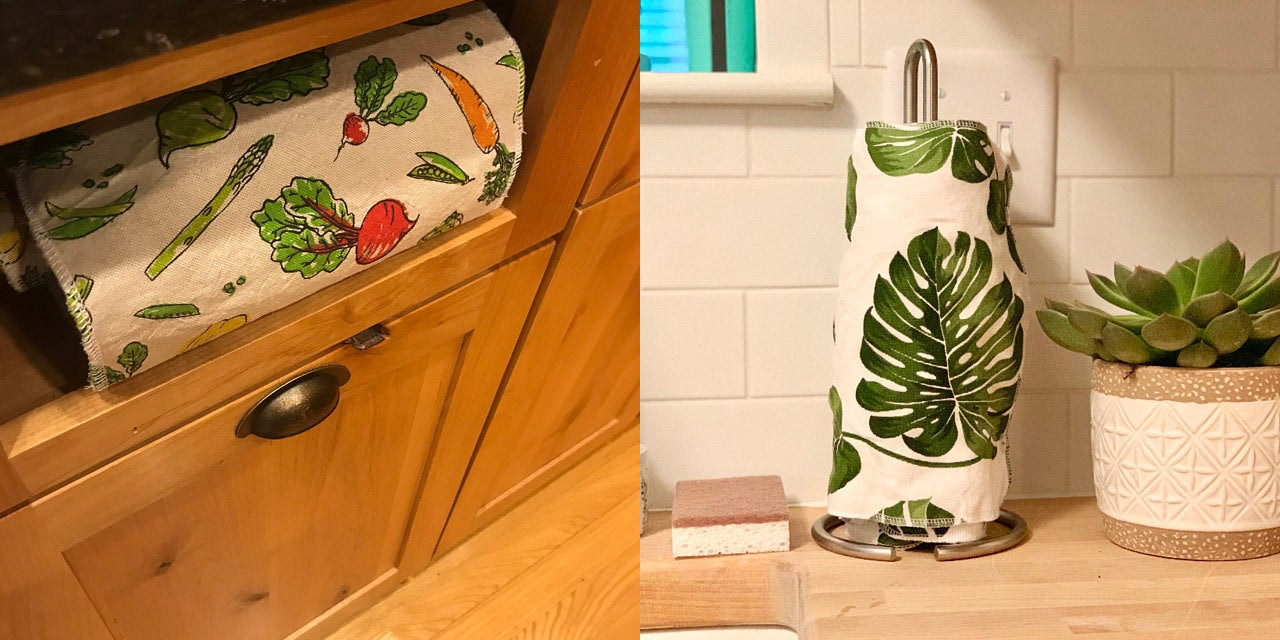 Customers can't get enough of these reusable cloth products. The Green And Happy Shop boasts an impressive five star average with over 600 ratings! One reviewer, named Anna S., raved about the organic reusable panty liners (oh right, they also sell reusable panty liners!) In the five-star review, the user stated, "Well, just as described. Little inserts for sanitary pads. Quick delivery and very friendly seller. I totally recommend contacting her because she really cares."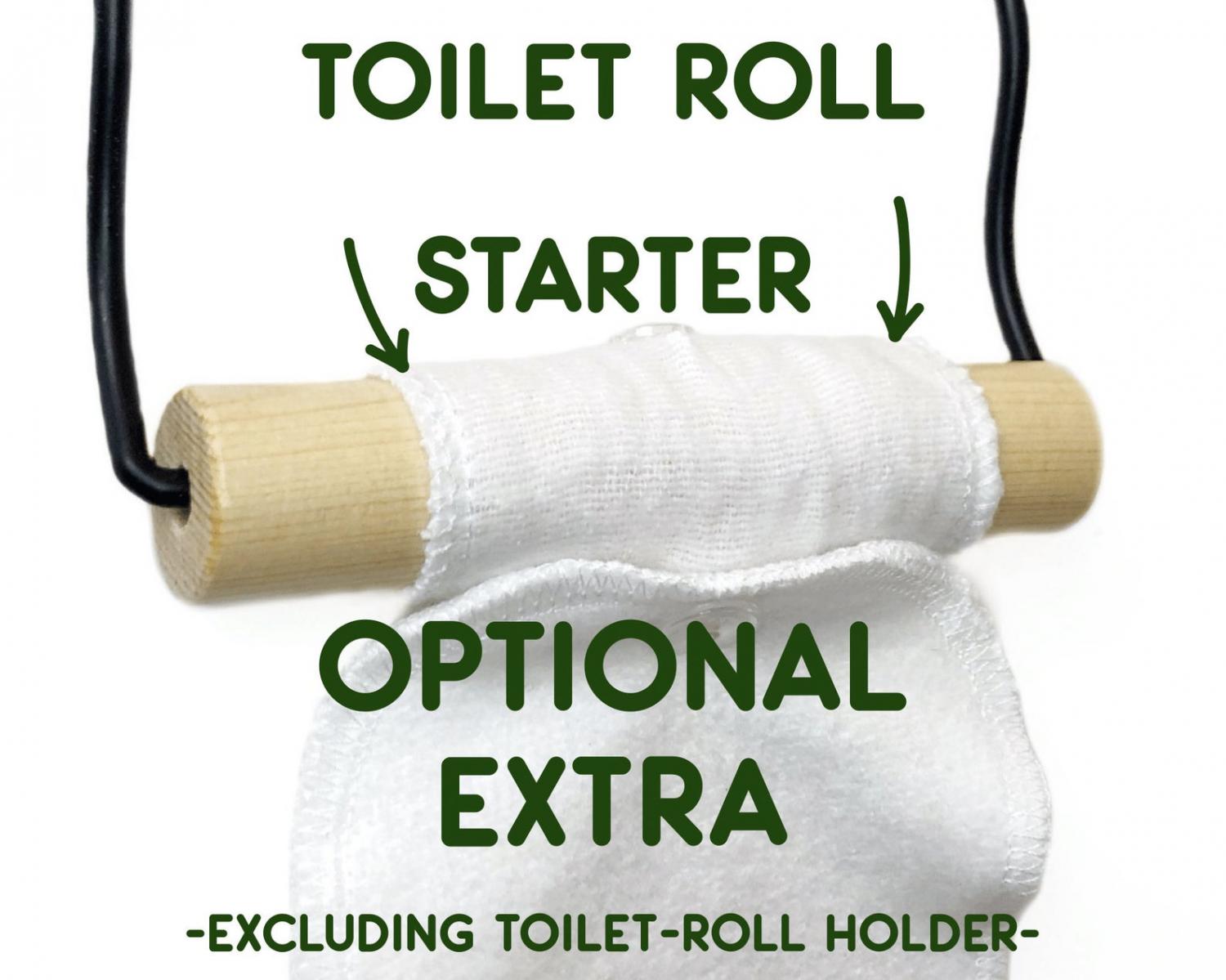 Maybe you're still not convinced, and that's okay! Because no matter what, the reign of your grandparents' old dry toilet paper is coming to an end. A new era is dawning. Your butt deserves more!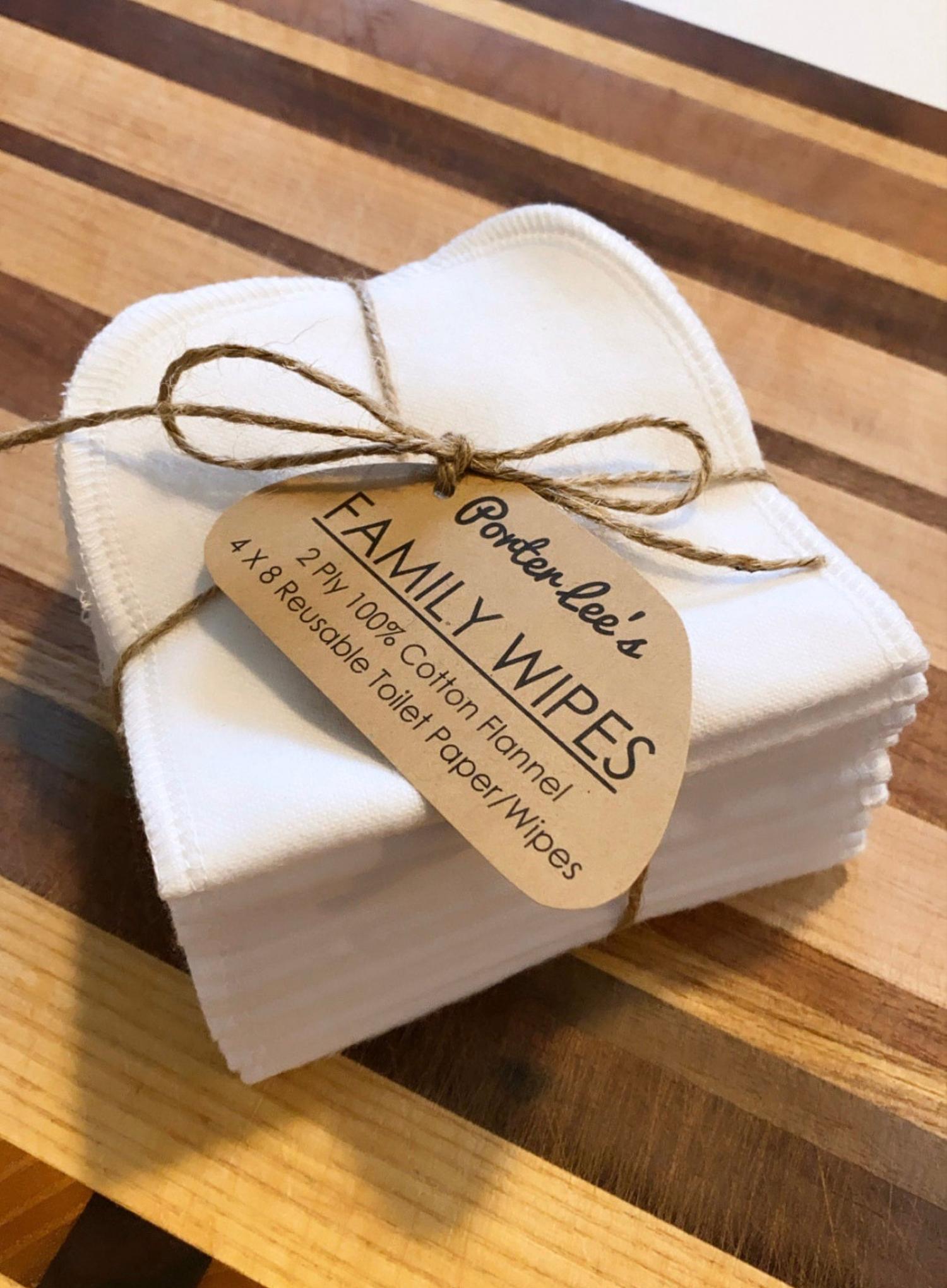 This other Etsy shop also offers reusable toilet paper cloth that come in either 1 ply or 2 ply options!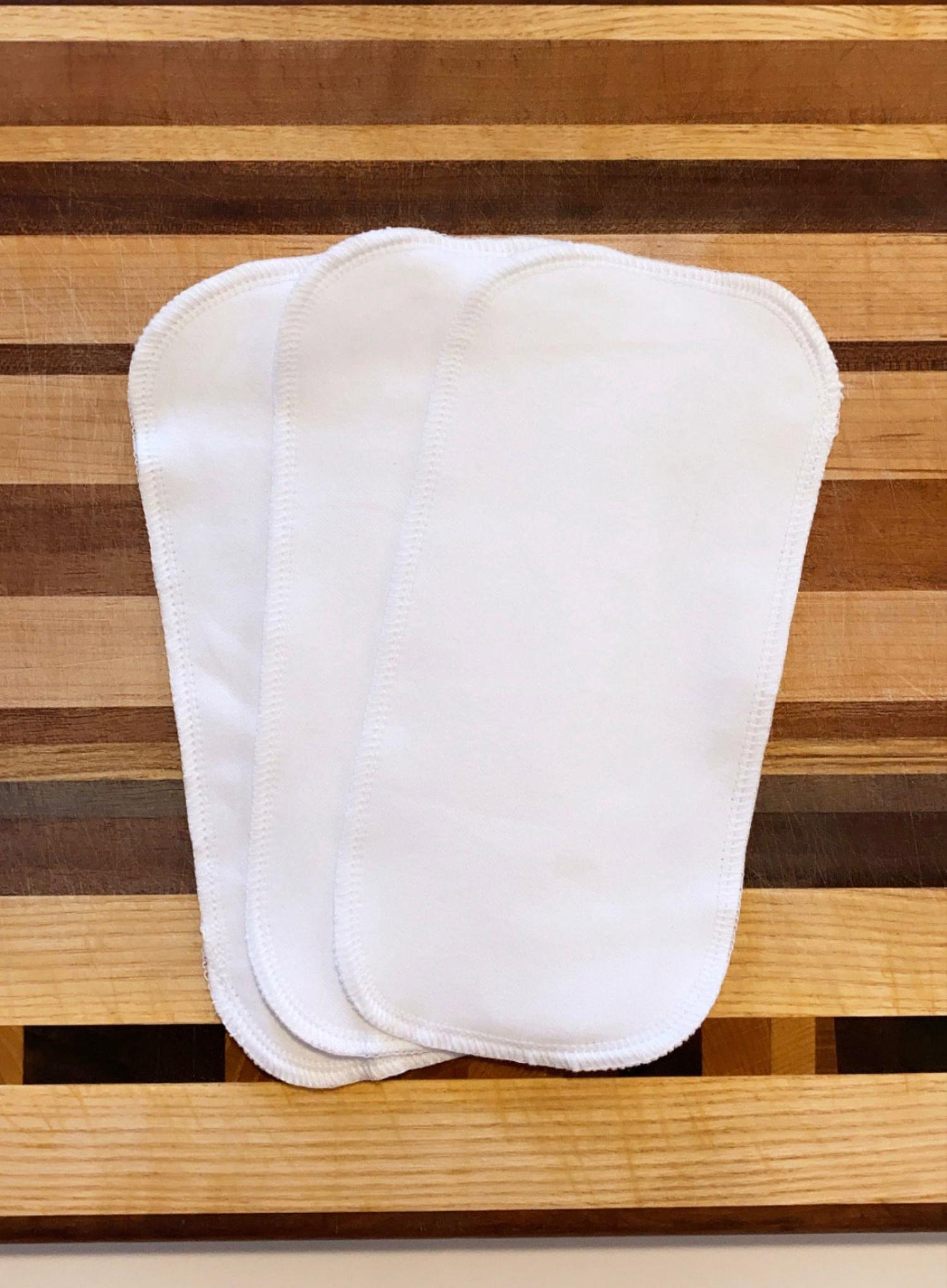 They also offer the reusable toilet paper in a few different color choices to choose from!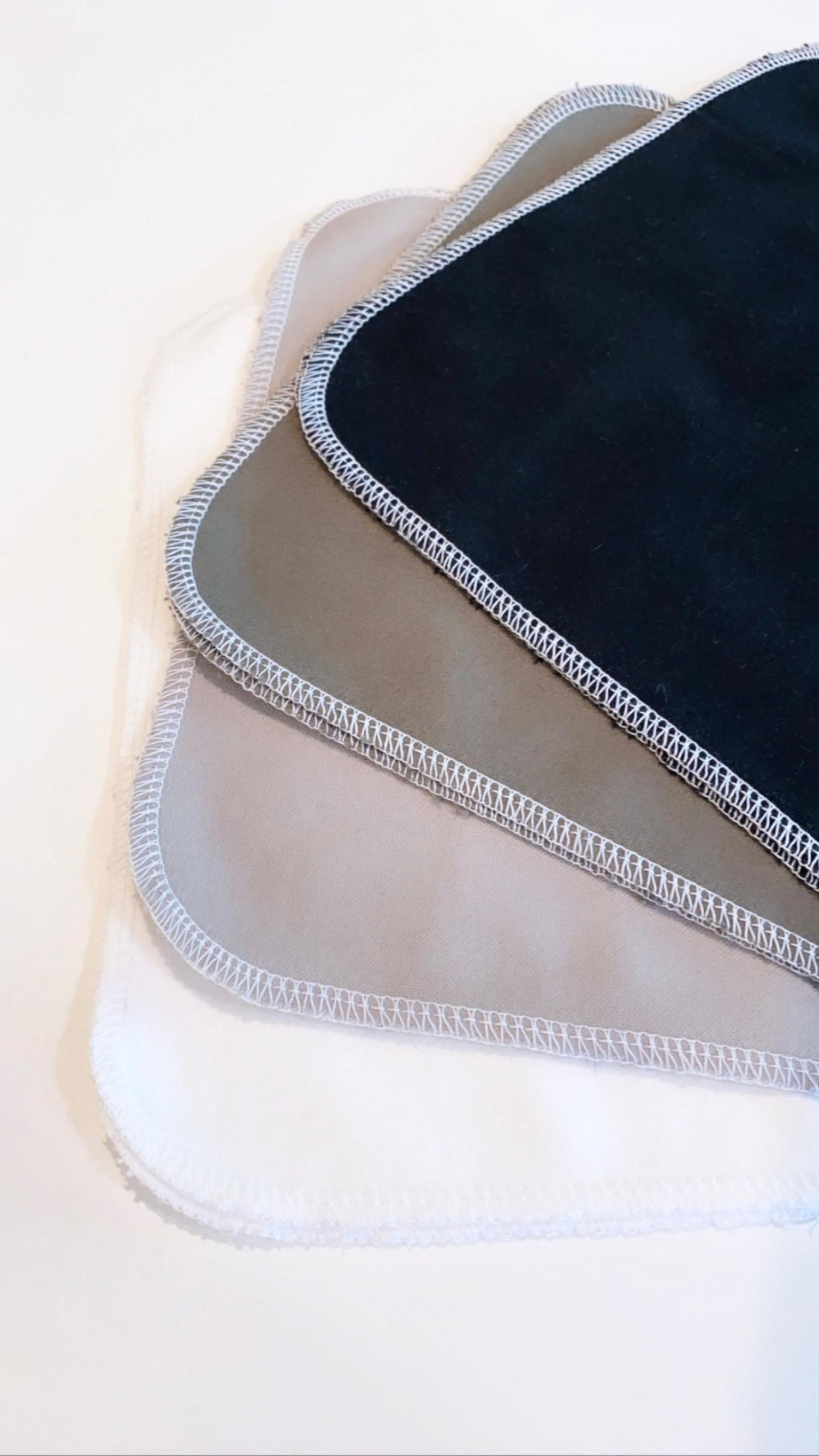 You can also get their reusable toilet paper in packs of 12 cloths all the way up to 96 cloths!