Donald Trump Toilet Paper
By Ryan on 02/29/2016 4:50 AM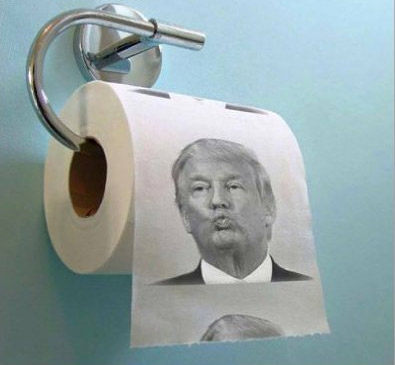 When it comes to toilet paper, you really have a wide variety of choices of wiping your leftover feces onto the faces of politicians. You can wipe your ass with Hillary Clinton's face, with Barack Obama's face, with Mitt Romney's face, you even have the option to clean your toilet with George Bush's head. Well with the 2016 election coming up, and the soaring and confusing popularity of Donald Trump, you can now wipe your behind with Trump's face while he's doing a duck face. Aptly named 'DUMP', the Donald Trump toilet paper is a great gift idea for anyone who despises Donald Trump so much that they're willing to use his face to wipe their ass. Or on the other side of it, maybe you really love Donald Trump and want to convince your neighbor to love him just as much by TPing his house with Donald Trump toilet paper.
The Donald Trump toilet paper features Trump's face on each sheet of paper, are printed onto high-quality toilet paper sheets using environmentally friendly soy based ink which will not smear or smudge, is two-ply toilet paper, each roll comes with 480 sheets of toilet paper, and each toilet paper roll is sold individually.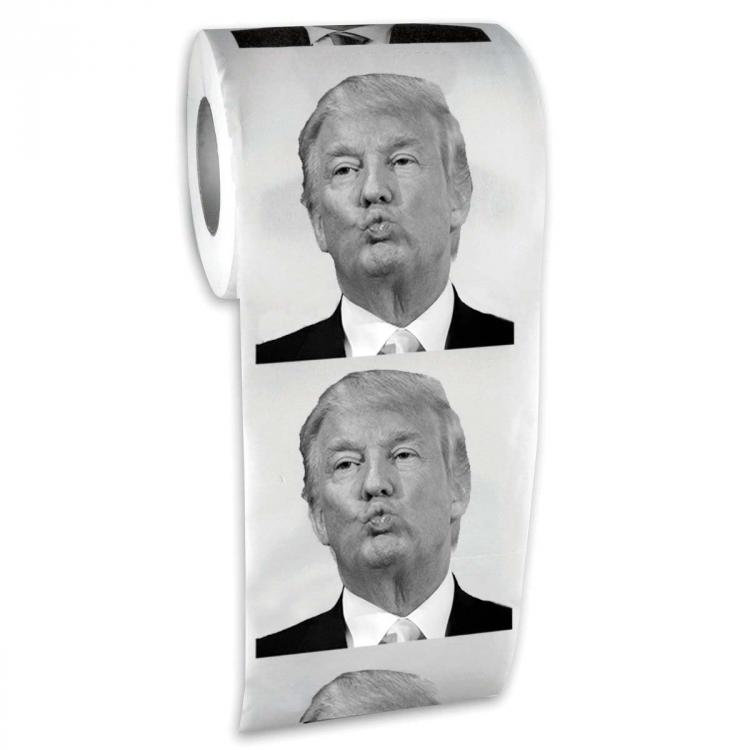 Don't like the duck face featured in this roll? Don't worry as there are a plethora of different facial expressions to choose from among other rolls on Amazon.