This 3-in-1 Diaper Bag Has Its Own Changing Station/Bassinet
By Ryan on 05/13/2021 2:31 PM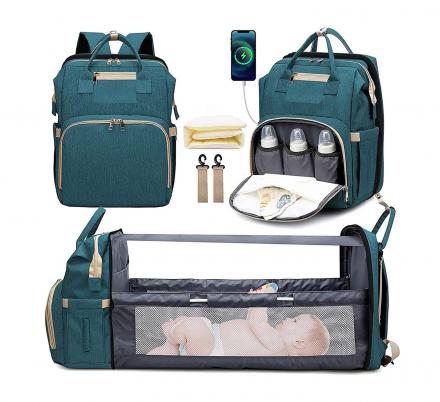 When it comes to a good diaper bag, you really need just 3 things, and those three things include an area to store your diapers, wipes, snacks, cloths, etc, an insulated area to store some milk, and a design that doesn't make it look like an actual diaper bag. This bag gives you all of those things, but with the added benefit of one of the coolest features we've seen in a diaper bag, which is a built-in changing station that doubles as a bassinet for naps!
It's called the Diaper Bag Backpack with Changing Station, and I really wish I had one of these when my kids were babies! How it works is the front of the backpack separates from the back of the bag and pulls to create a changing station where you can keep the floor clean from baby poo, or your baby clean from floor goo!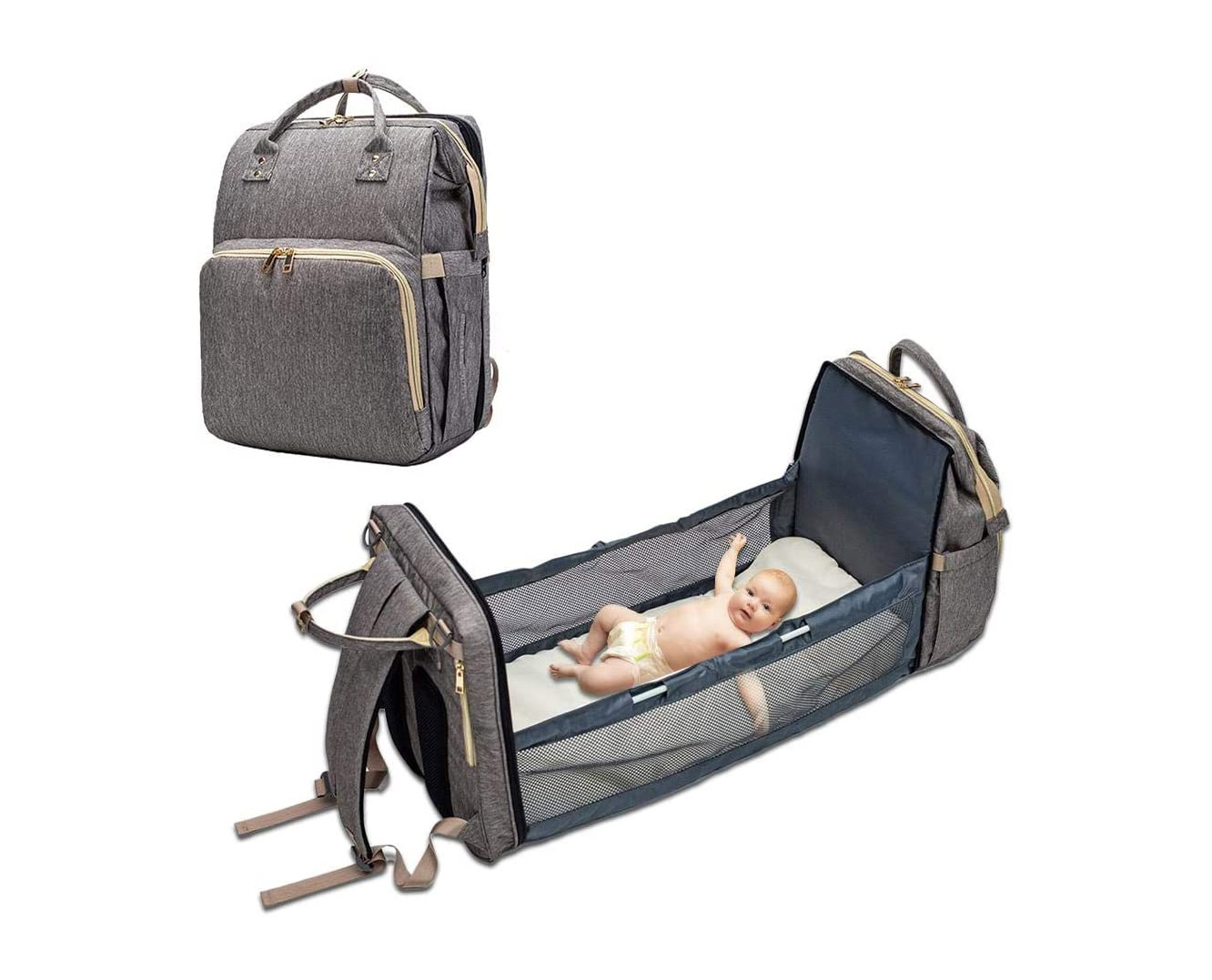 Besides just using the built-in changing station for changing diapers, you could also use the area as a bassinet when you need to put your baby down for a quick nap! You'd of course want to be right next to your baby, as it's not going to be as safe as placing them into a real bassinet or a baby crib. Though there is a support bar that you place in the side of it that keeps it from the sides from falling over or coming back together.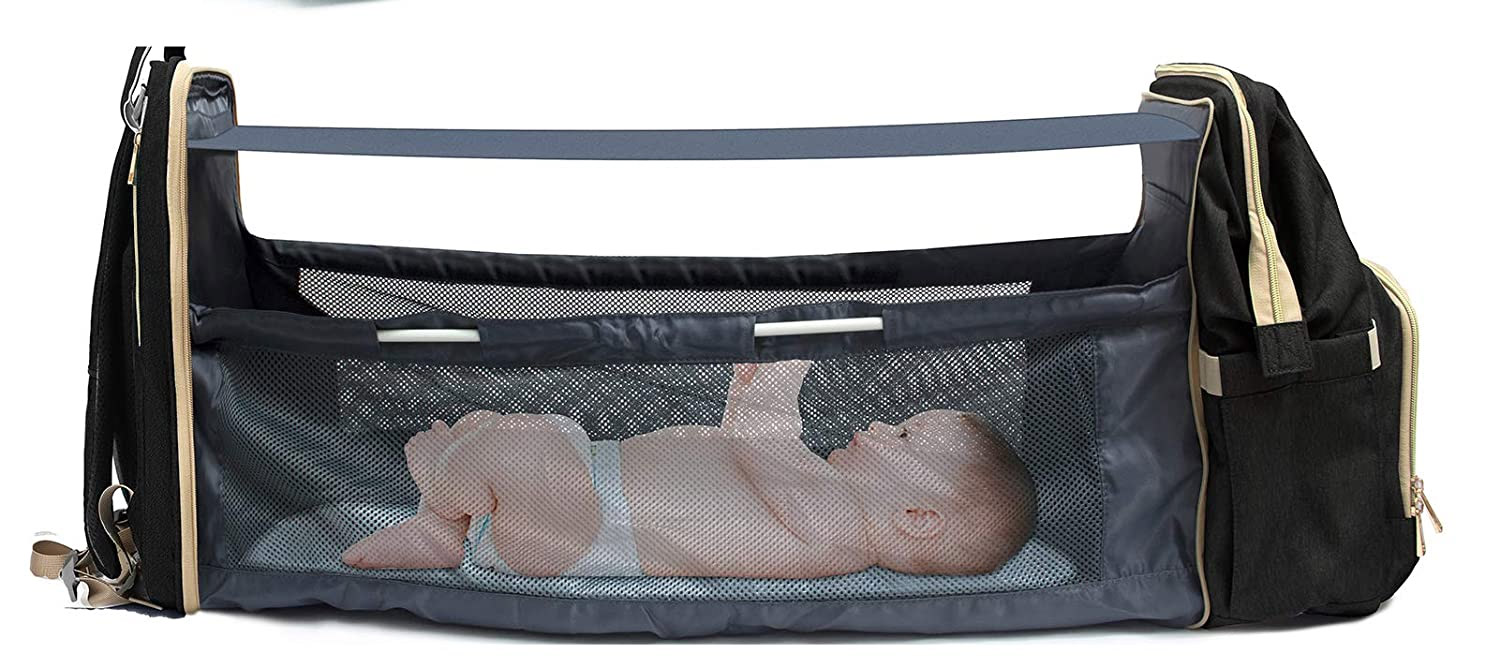 The stylish diaper bag that's fit for both a mommy or a daddy also features a built-in phone/tablet charger (though you need to provide your own power bank), a folding sun shade that you can drape over your baby if you place them in the bassinet while outdoors, and there's even straps/clips that allow you to easily mount the bag to the handle of a stroller for quick and easy access when you need it the most!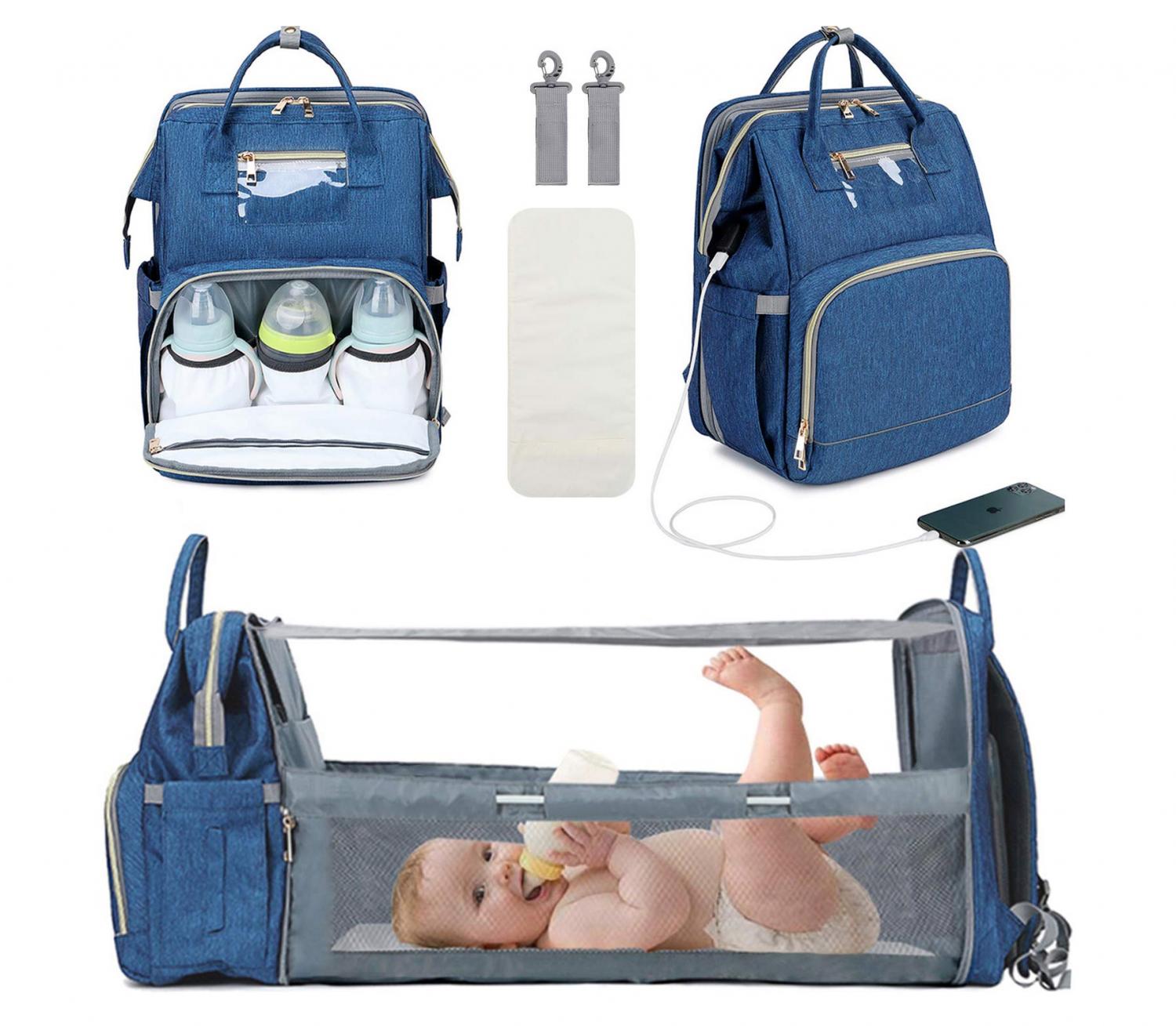 The diaper bag with a built-in crib contains 16 different pockets where you can store tons of baby diapers, wipes, cloths, rags, a separate insulated pocket for storing up to 3 baby bottles, and it's made from water-resistant fabric so no worries if you get caught in a bit of rain. Both sides of the diaper bag also feature elastic pockets where you can store drinks, tissues, more baby bottles, and more.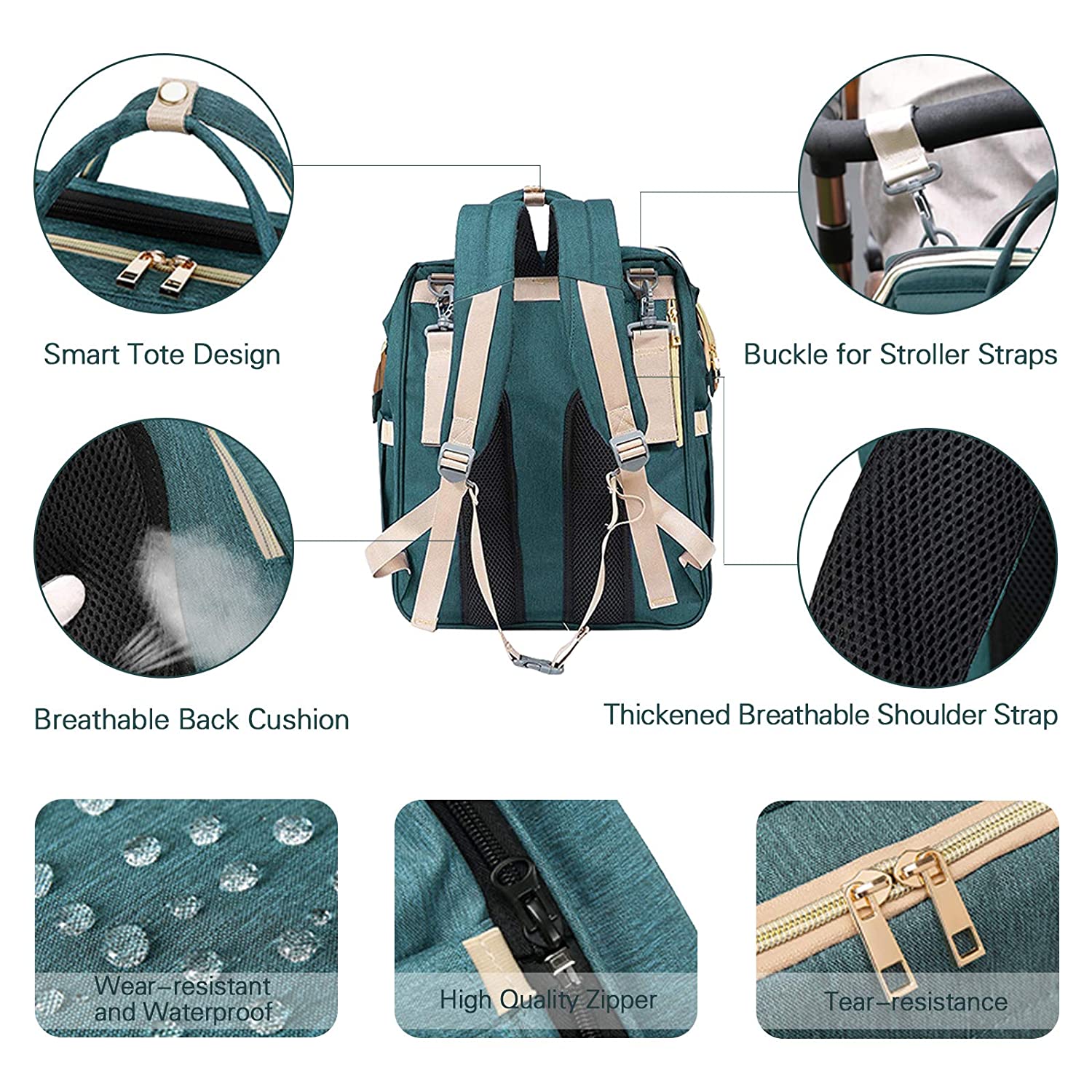 The diaper bag with a built-in bassinet comes in a bunch of different colors to choose from on Amazon.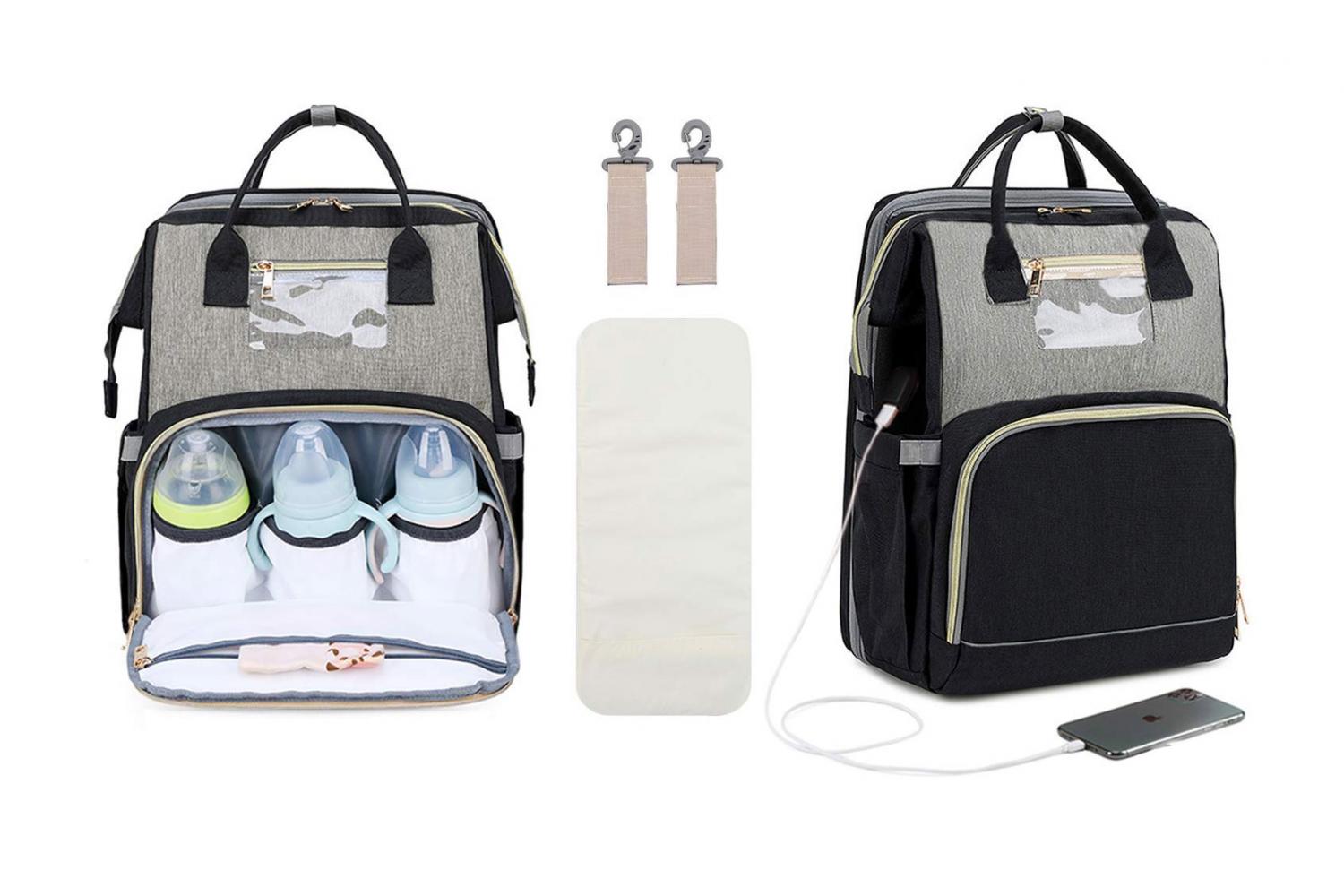 Once fully opened, the bassinet/changing station area measures 29 inches long x 12.2 inches wide 9.3 inches tall.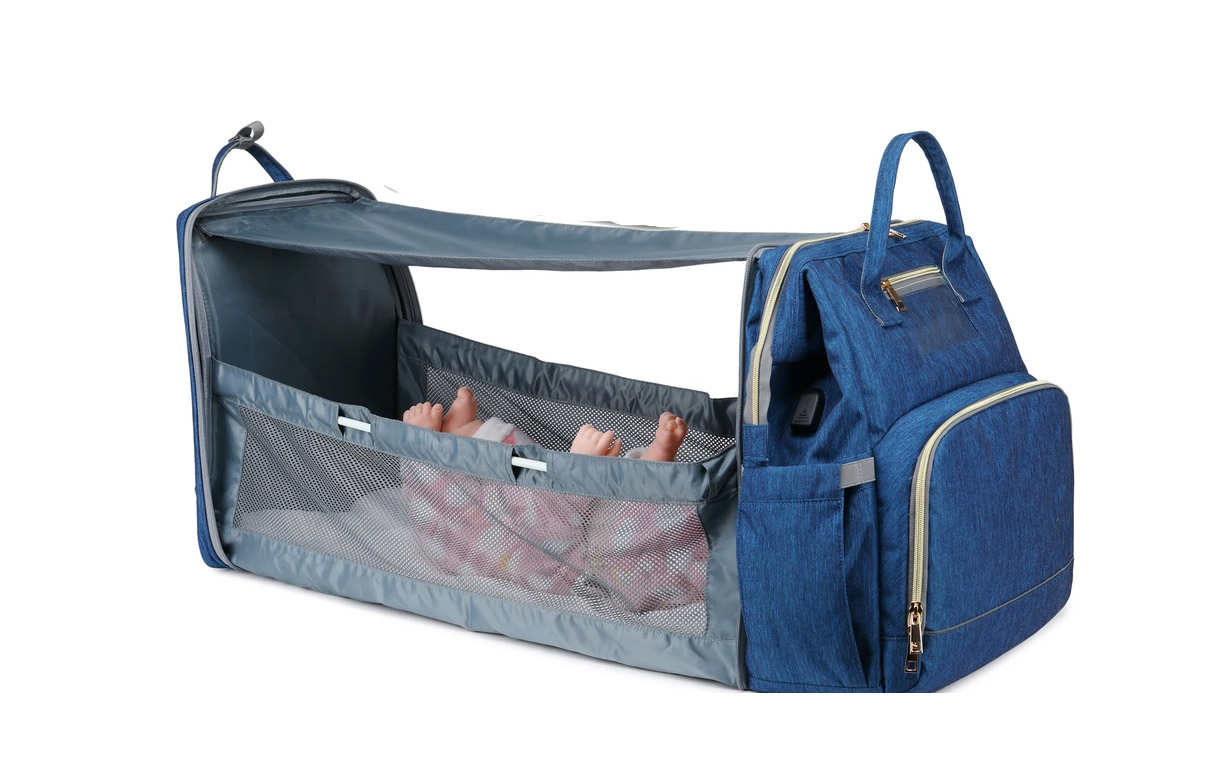 Besides the built-in changing station, the diaper bag comes with tons of storage (16 pockets), insulated bottle area, and a phone charger!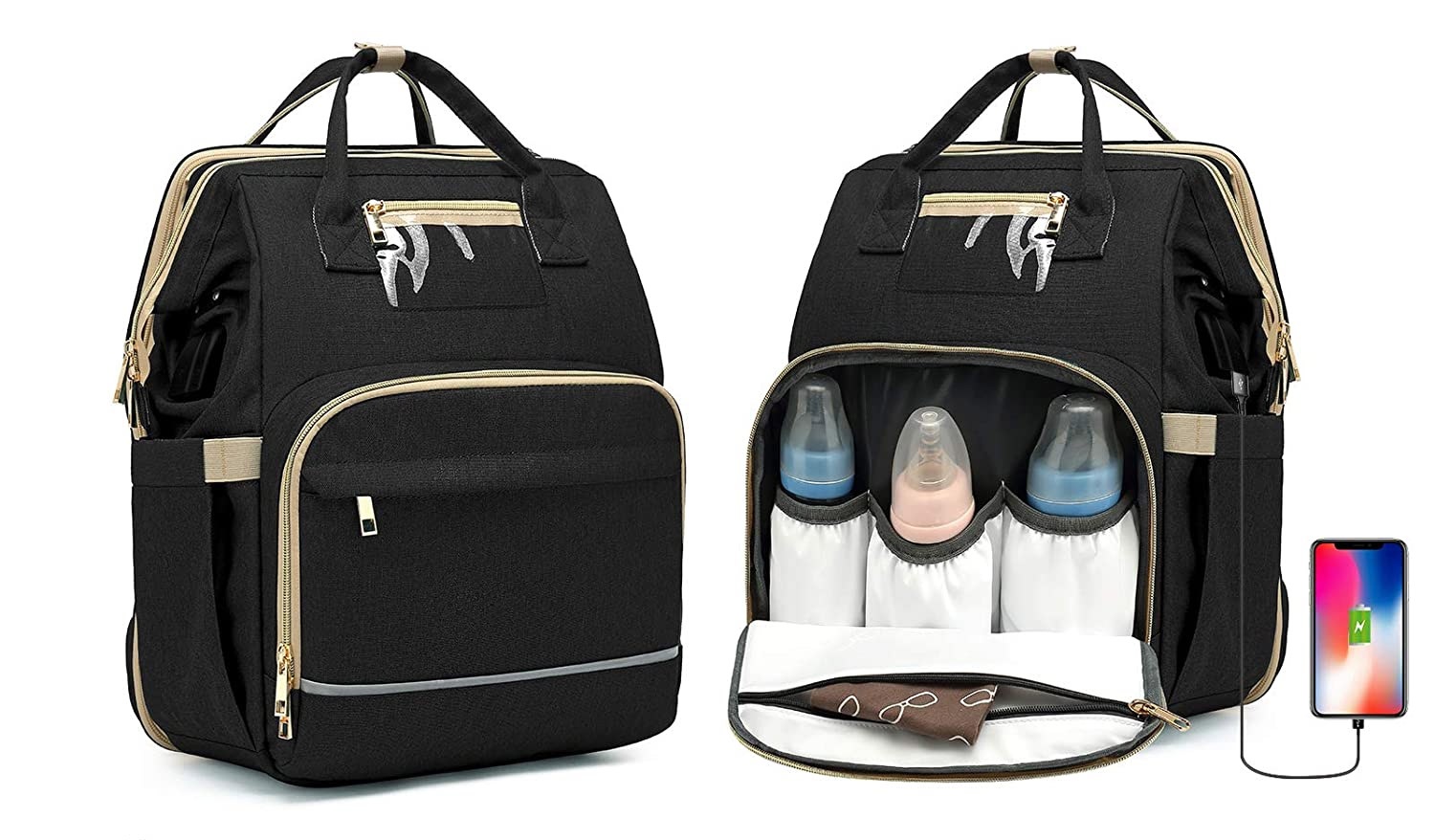 There's colors to suit both mommy's and daddy's!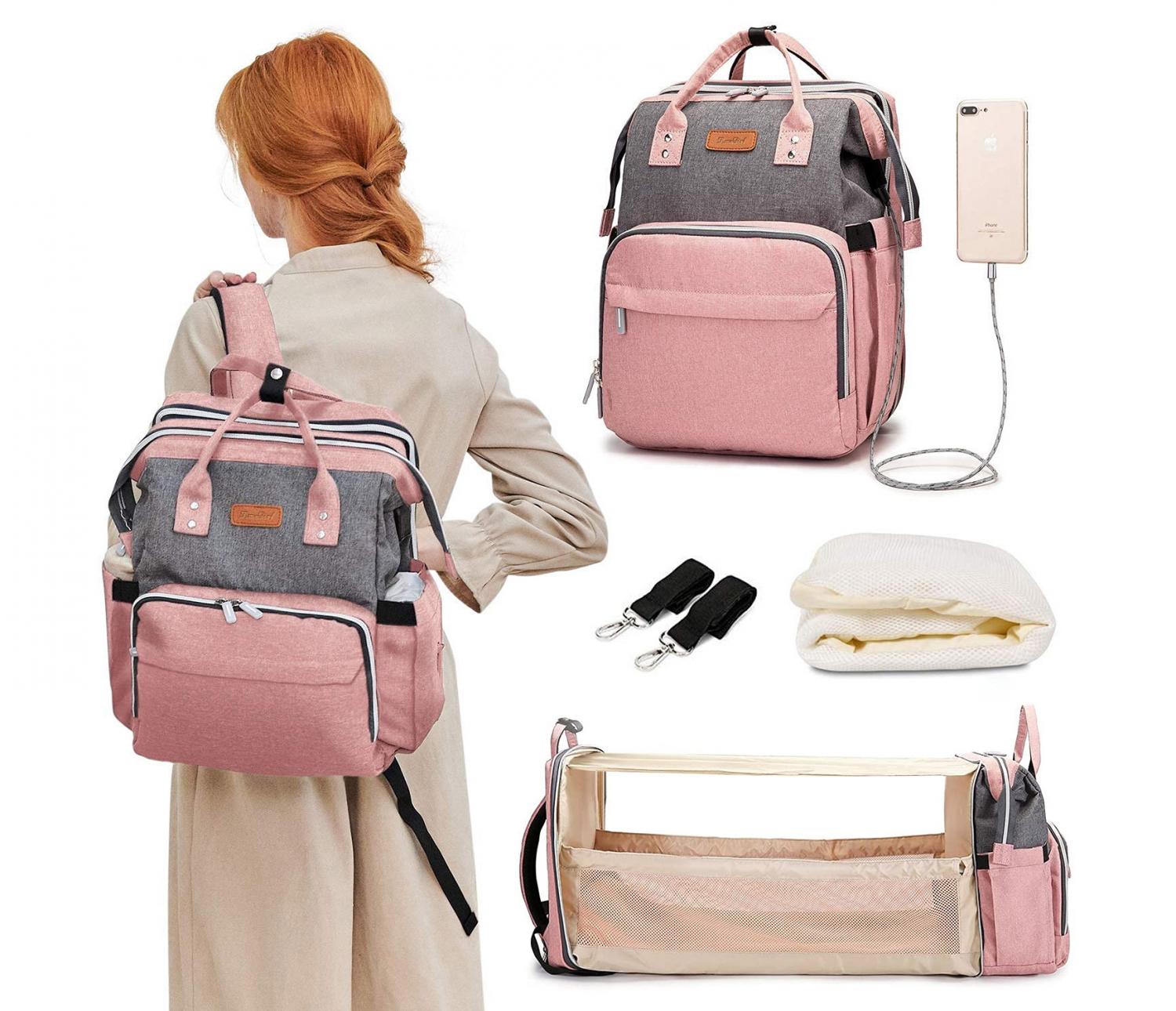 You can wear it as a backpack, or it has straps that attach right to your stroller's handlebar!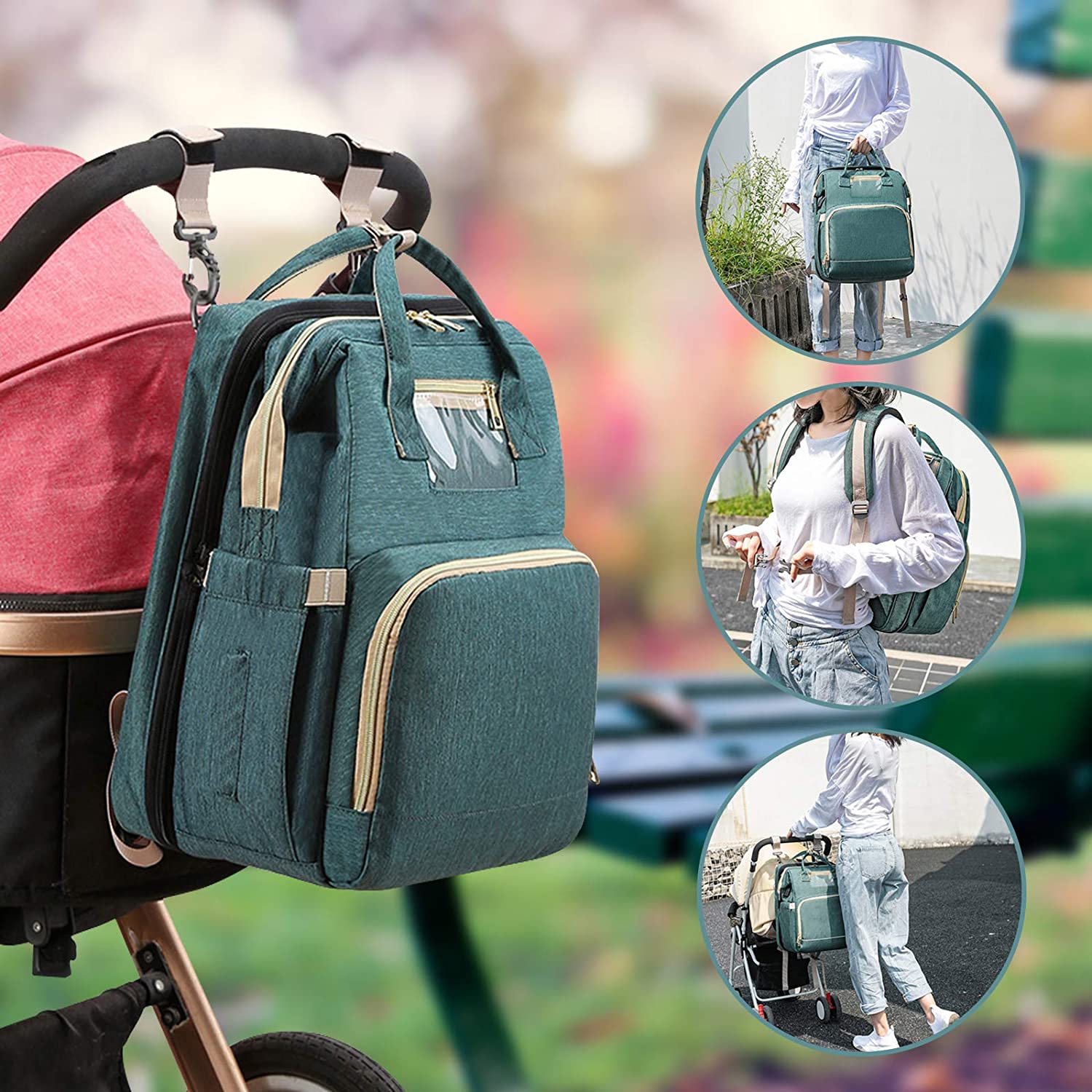 You'll have everything your baby will need for your outing, plus a clean spot to change them and have them take a quick post-feeding snooze!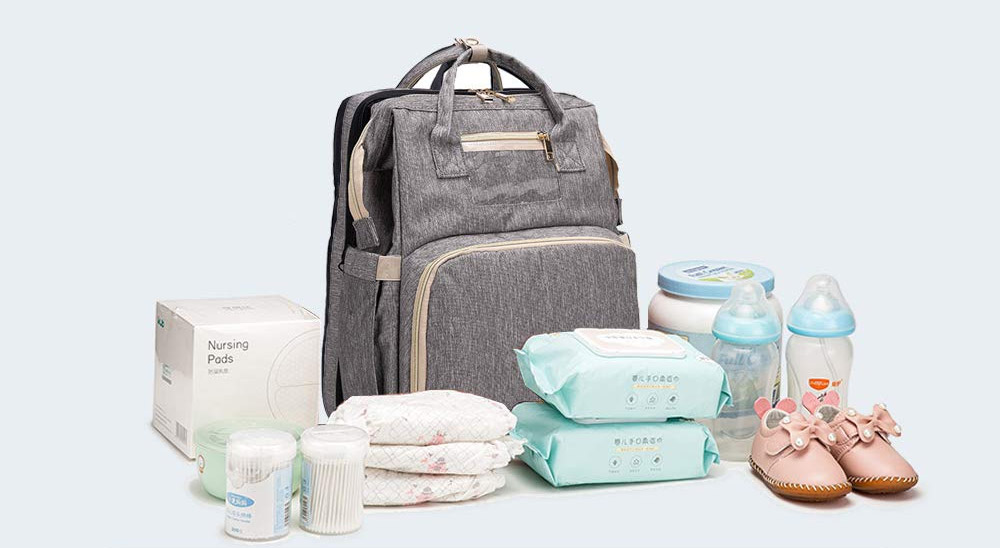 If you're having them nap in the bassinet area of the backpack, you can pull-out a sunshade to protect them from the sun while outdoors!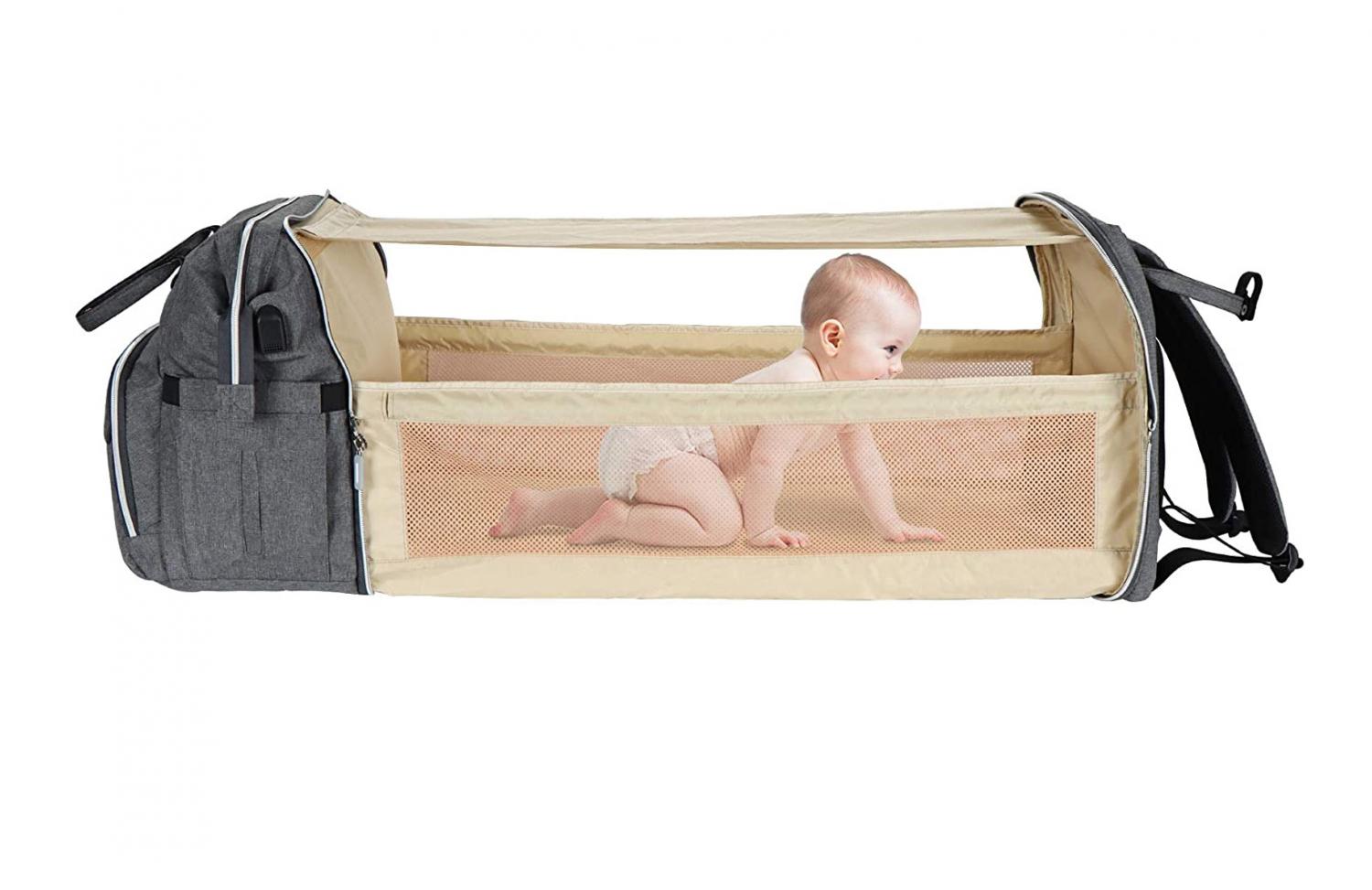 The unique diaper bag with a built-in crib is made from waterproof 900D oxford fabric which is anti-wear and anti-dirt, and it has a polyester lining for easy cleaning!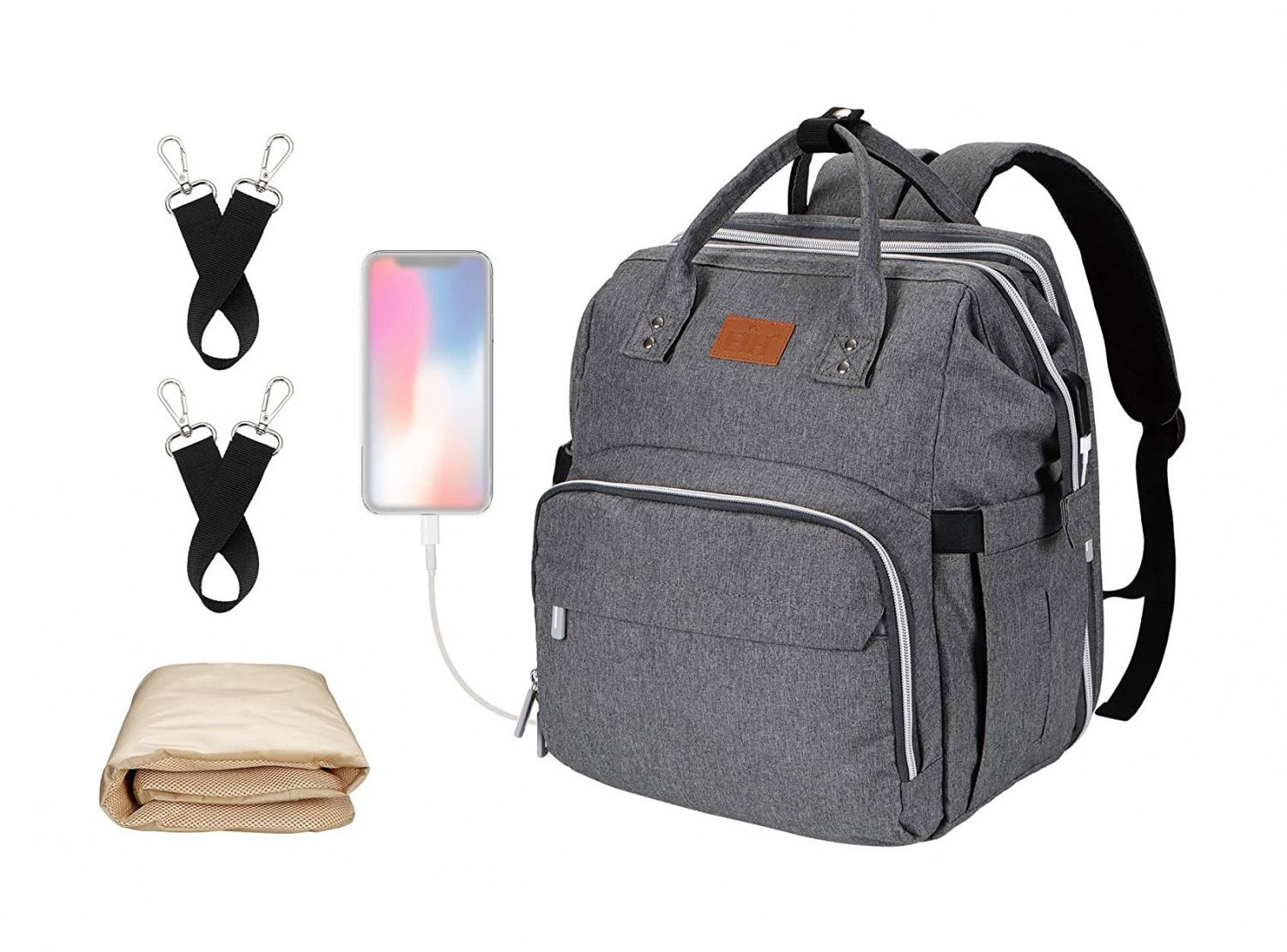 The changing station/bassinet area has a side rail that requires a folding pole to be placed in for added safety while your baby is sleeping inside of it!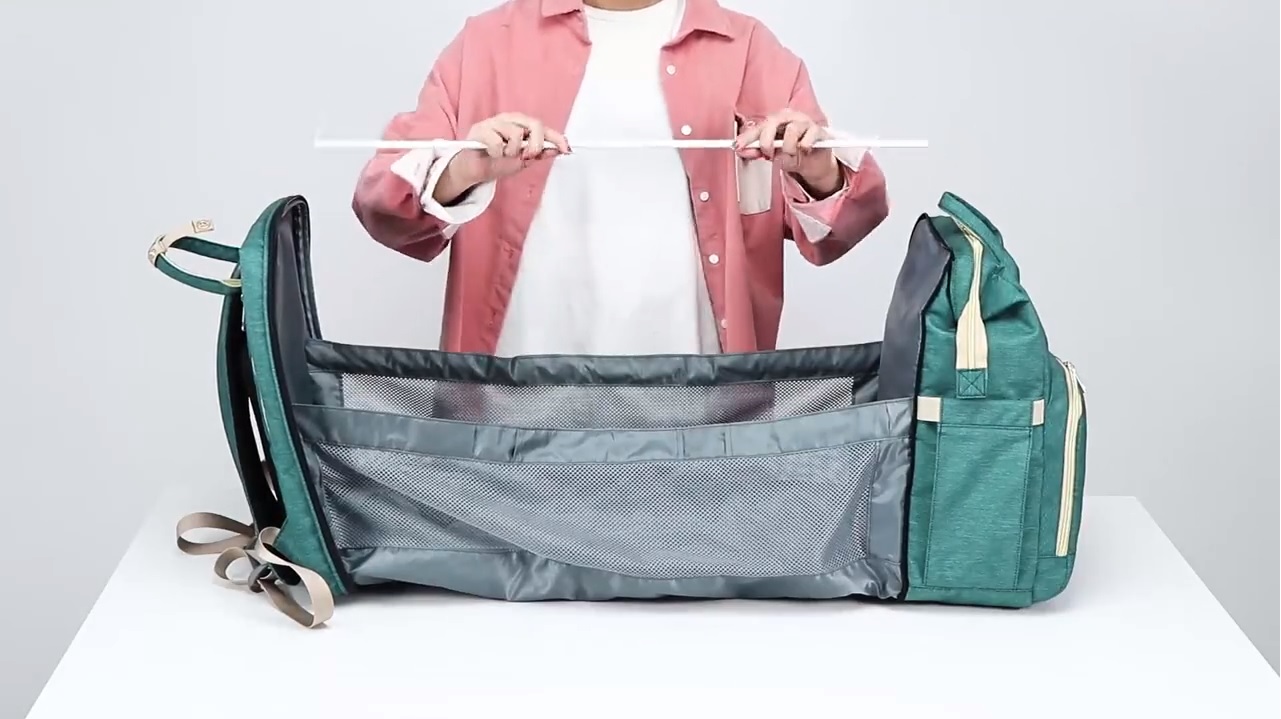 Not only is it practical, the unique diaper bag is also quite fashionable, and looks like an ordinary backpack!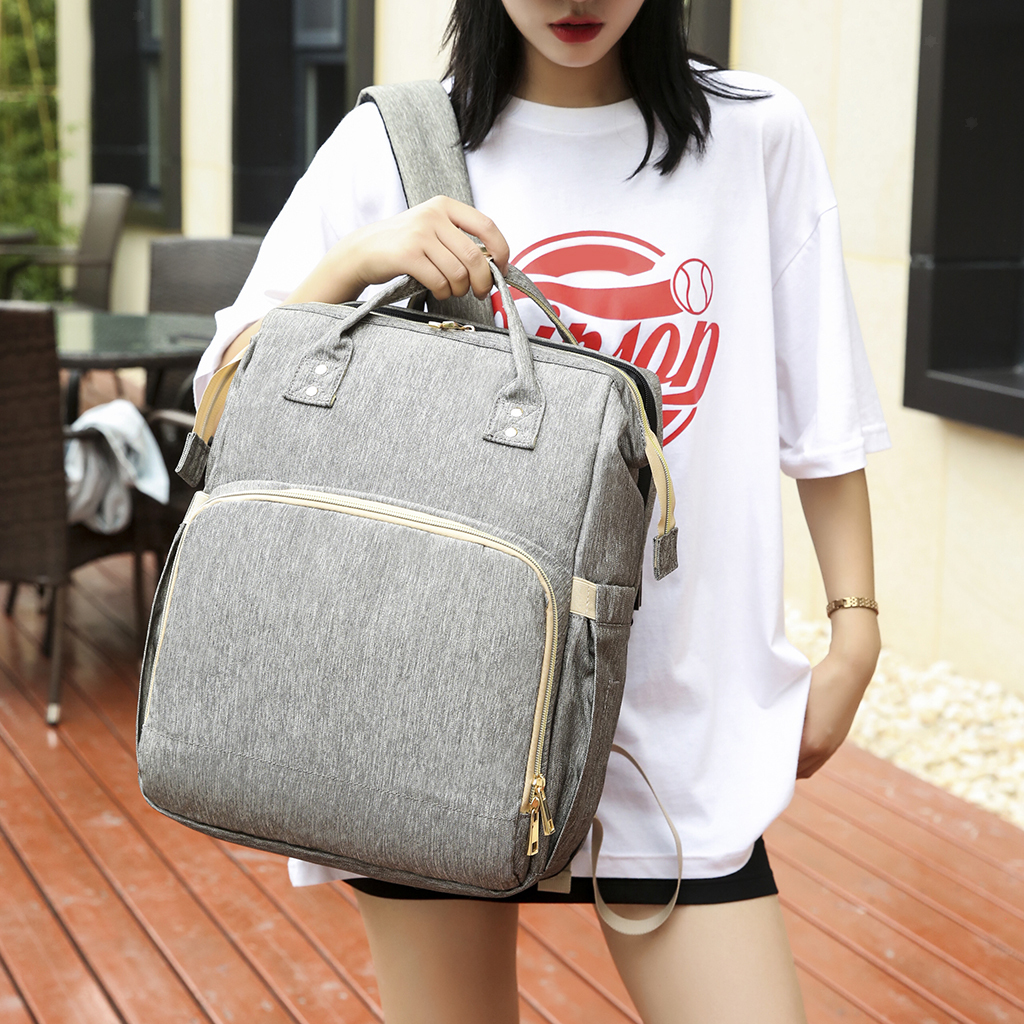 The front and the back of the backpack quickly separate to instantly create a changing station or crib depending on your needs!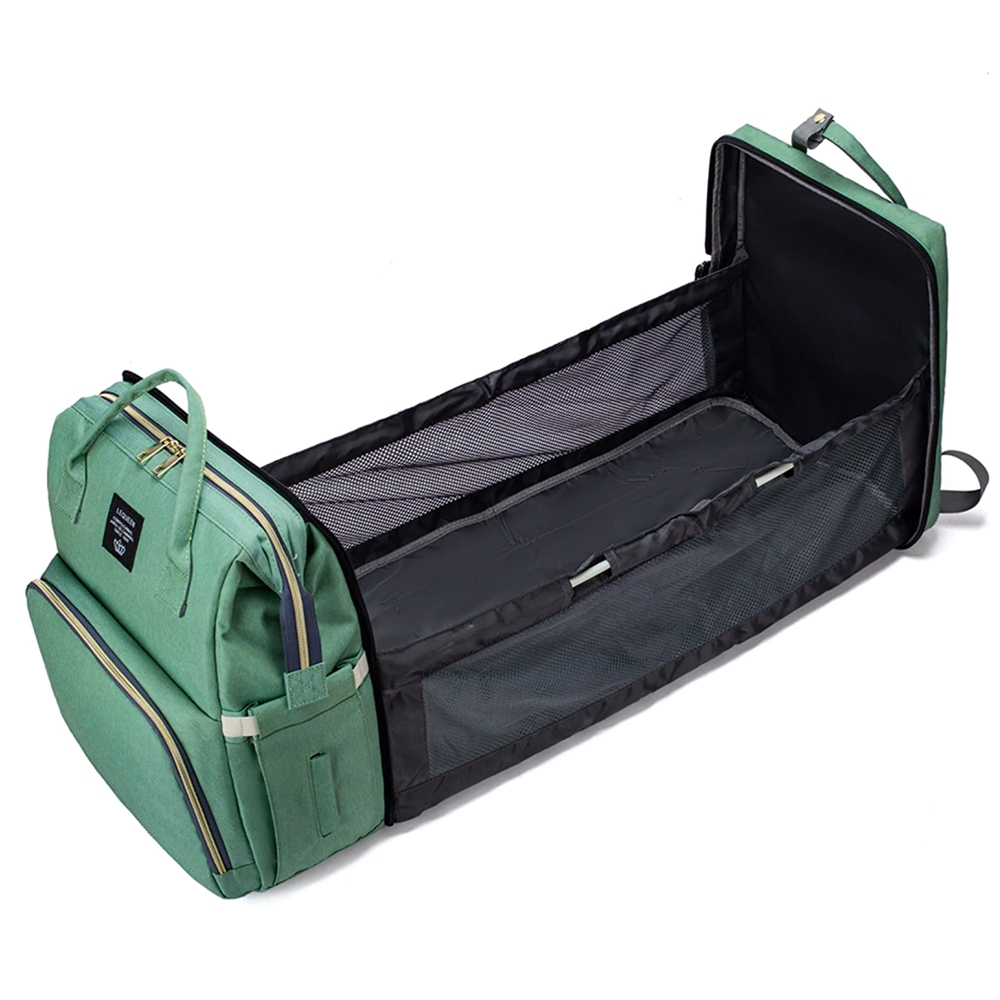 The side of the bag also features elastic pockets where you can store beverages for yourself, extra milk bottles, tissues, wipes, and more!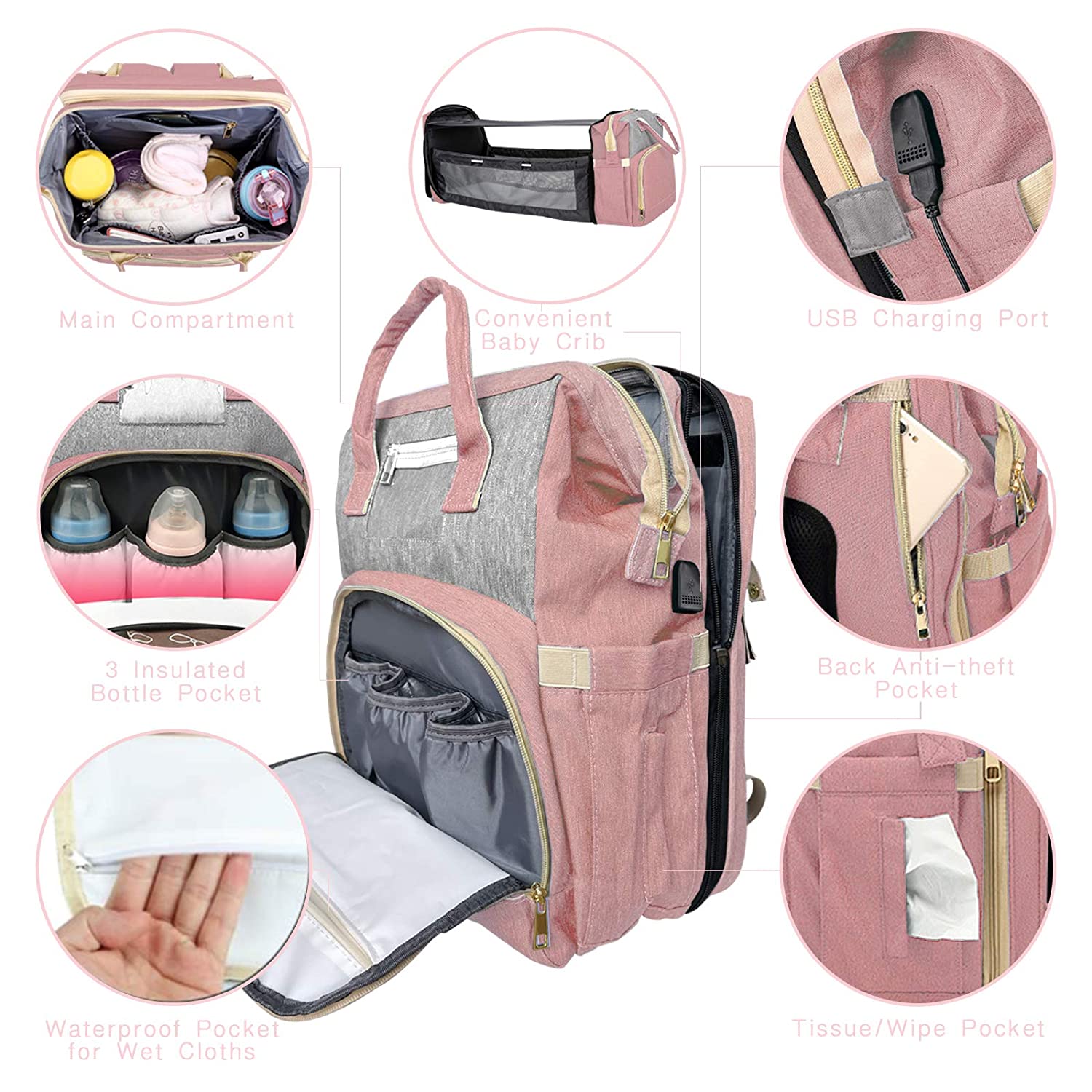 Check out the diaper bag with a built-in changing station / bassinet in action via the video below.
Subscribe To Our YouTube Channel