There Are Now Heated Slippers That Also Massage And Compress Your Feet
By Ryan on 12/10/2021 12:34 PM (Updated: 12/10/2021 2:46 PM)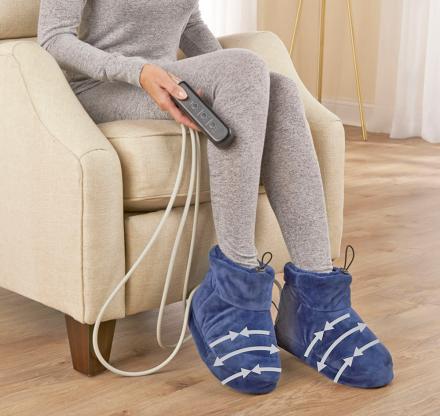 On those extra cold days, sometimes regular slippers just aren't enough. We have heated office hand warmers, and hand warming mouse pads, so why not have heated slippers? But these slippers aren't just heated, they will actually massage your feat while they toast them up. They're called the massaging heated therapy booties, and they might just be the ultimate way to relax on a cold winter night.
The heated slippers have built-in compression functionality that will squeeze and release your feet, along with vibration mechanisms. Combine that with the heated functionality of the slipper booties, you'll be getting the ultimate foot massage whenever you slip them on.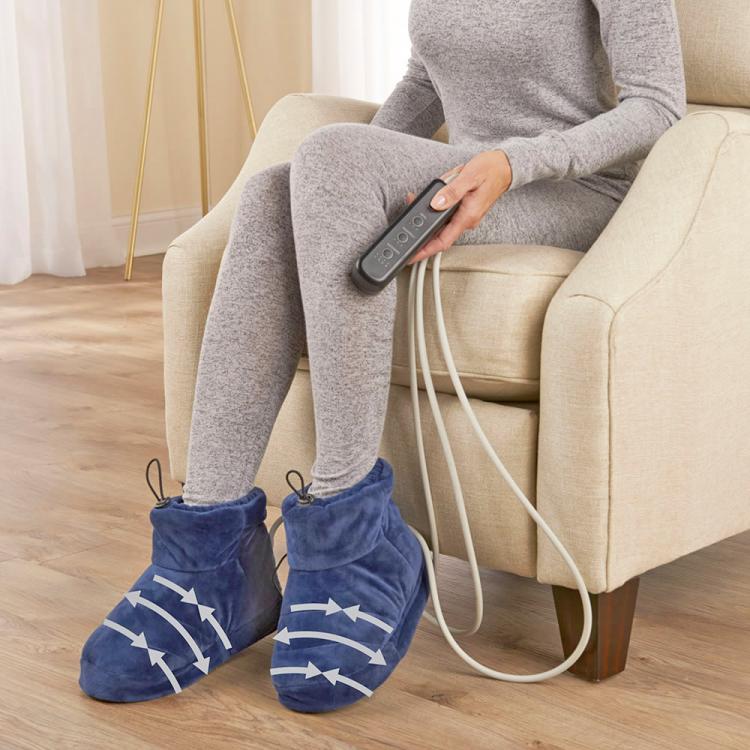 The heated massage slippers have a corded remote that's attached to them that allow you to control intensity of the slippers, including the heat, compression, and vibration. There is also a 9 foot cord that plugs into any wall outlet, so walking while using the booties is not recommended, though can be done if unplugged.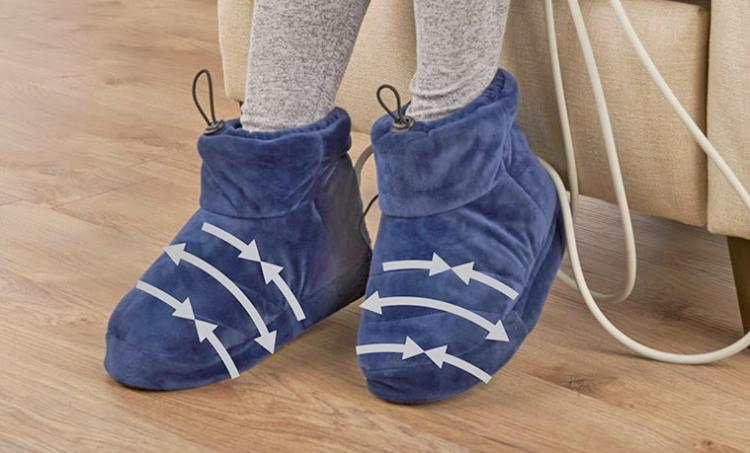 The heated massaging slippers are able to fit up to a men's 12 shoe size, have a way to tighten the tops of the slippers with a stretch cord, will automatically shut off after 15 minutes of use (for safety), and is not recommended for use by diabetics.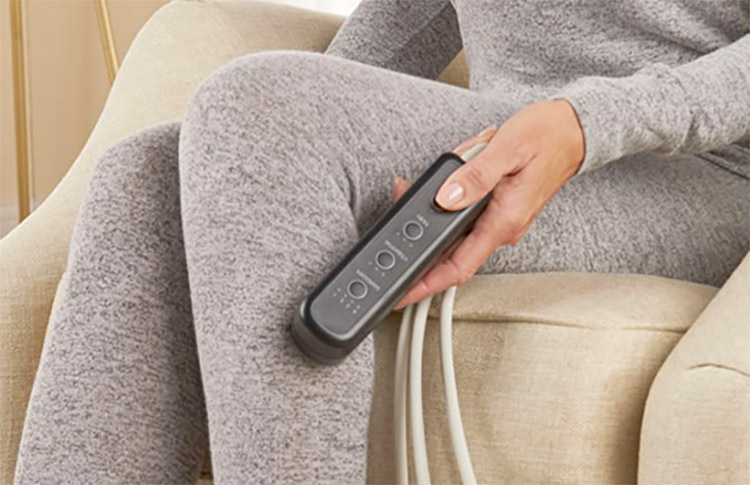 There's another version of heated and massaging slippers that's available on Amazon! This version consists of one large slipper that both your feet go into!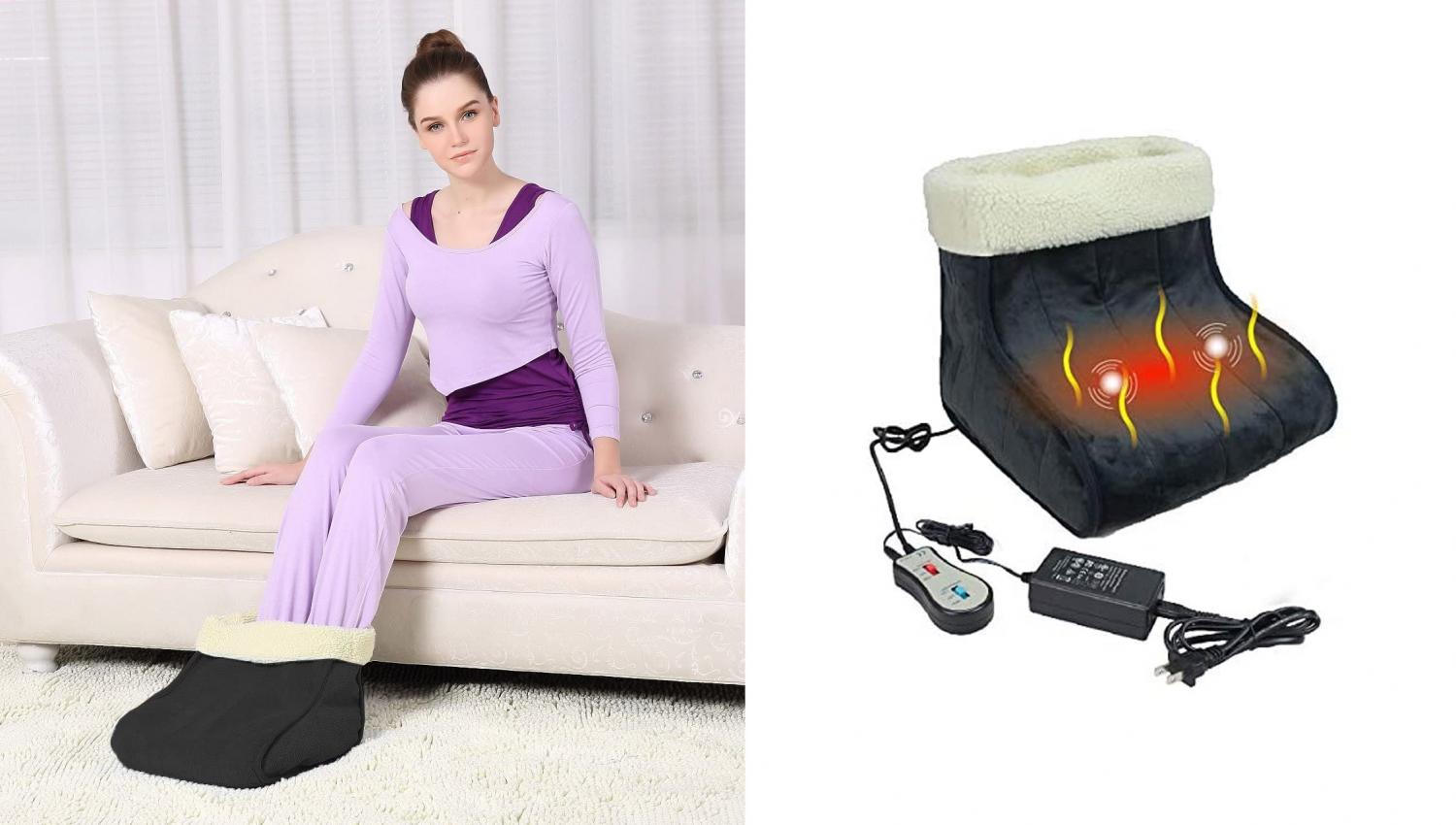 There's a few different versions of the giant heated slipper that both of your feet can go into, which also gives your feet a shiatsu massage! Check them all out on Amazon!