These Toast Shaped USB Heated Hand Warmers Still Let You Type
By Ryan on 11/30/2021 10:42 AM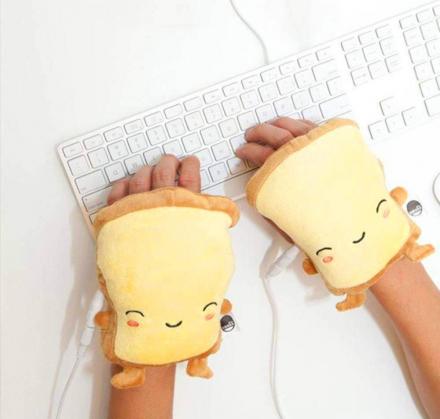 On those cold days in winter at the office it sometimes seems like they put the air-conditioning on instead of the heat, and you usually feel that most in your hands. Typing while your hands are freezing is damn-near impossible. That's why someone invented these USB heated hand warmers. Not only do they keep your hands nice and toasty, but they also look like cute little pieces of toast.

Versions: Hand Heaters | Feet Heaters
They toast shaped USB hand warmers plug right into your computer via a USB port, and offer 2 levels of heat depending on how cold your hands are. Just slip on the gloves like you would a pair of fingerless gloves and secure them in place using the Velcro straps. There are slots for your thumbs to go through, so you'll still be able to easily type and use your mouse efficiently.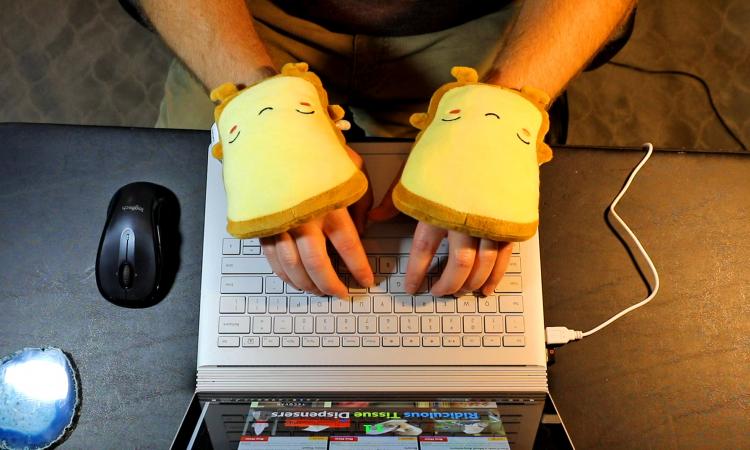 The toast hand warmers plug into any open USB port on your computer or laptop, and then each hand warmer has a port that you insert a plug into to provide power to heat each hand. On the front of each hand warmer is a smiling piece of toast to signify the toasty warm hands you'll have while using them.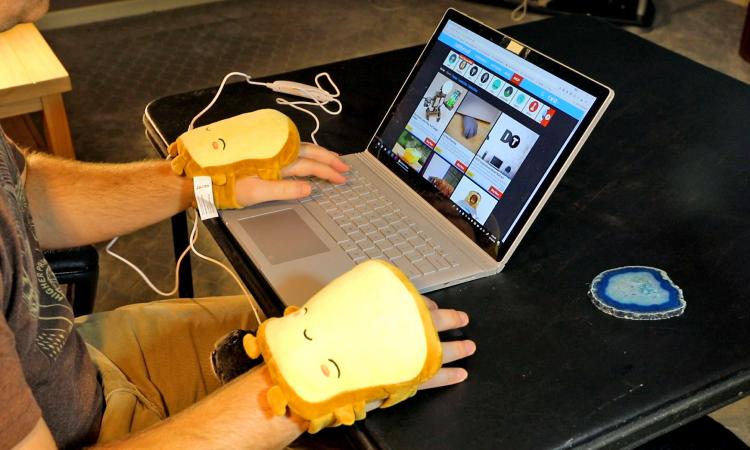 The toast shaped USB hand warmers are one-size fits most humans, each one has an adjustable Velcro wrist strap, and each toast hand warmer measures about 5.5 inches x 5.5 inches.
The unique typing hand warmers connect to any size hand using Velcro strips across the palm of each hand!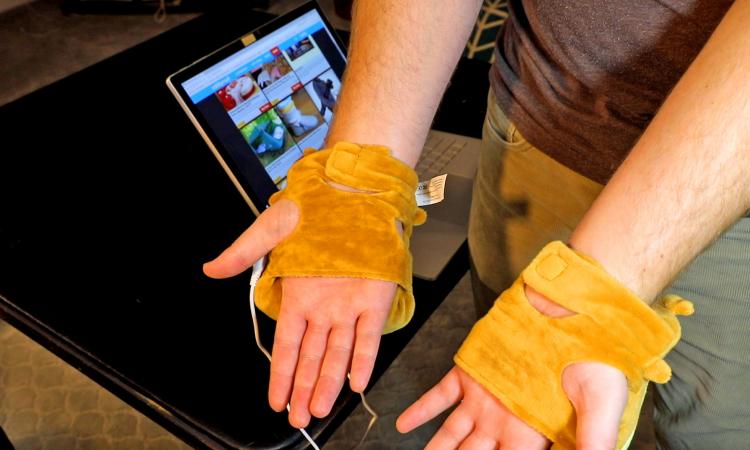 A cord runs to each toast hand warmer, which can quickly be disconnected if you need to get up and do something away from your computer!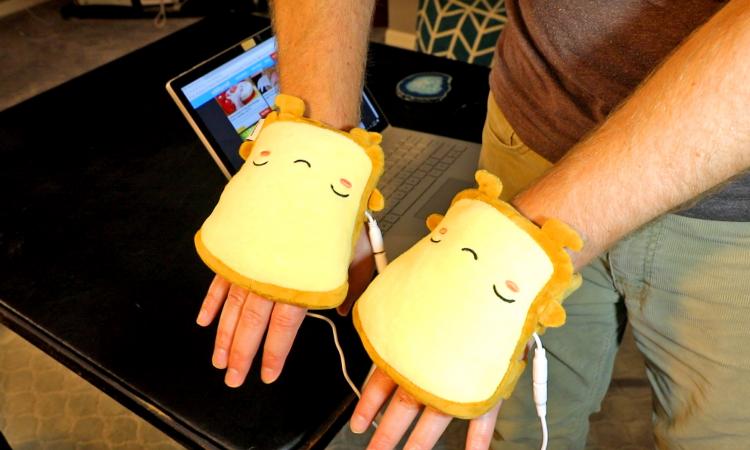 The toast shaped hand warmers are perfect for cold basements, frigid office temperatures, or just anyone who's hands run super cold while typing!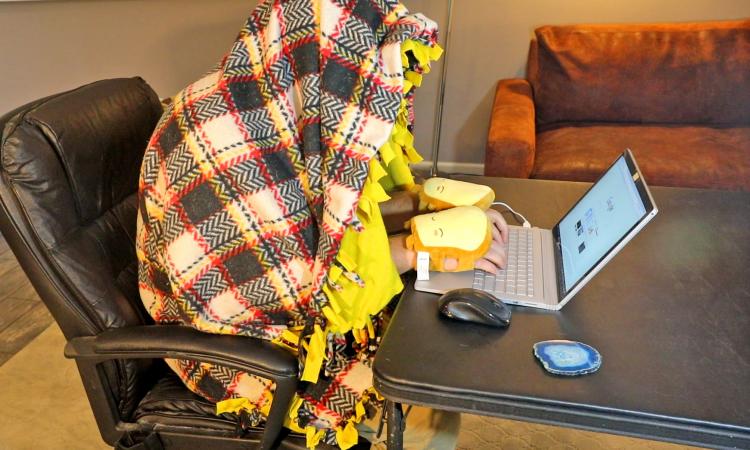 An included remote lets you easily adjust the heat settings on the toast hand warmers to your liking!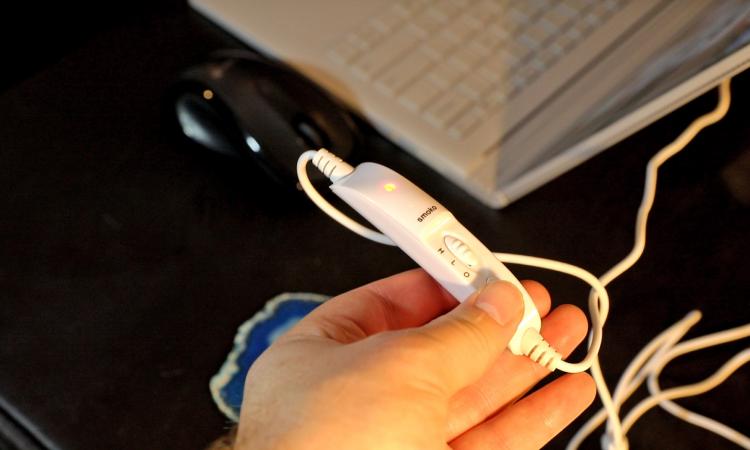 The unique typing hand warmers come with an extra long 57 inch power cord that so no worries about it reaching to your hands!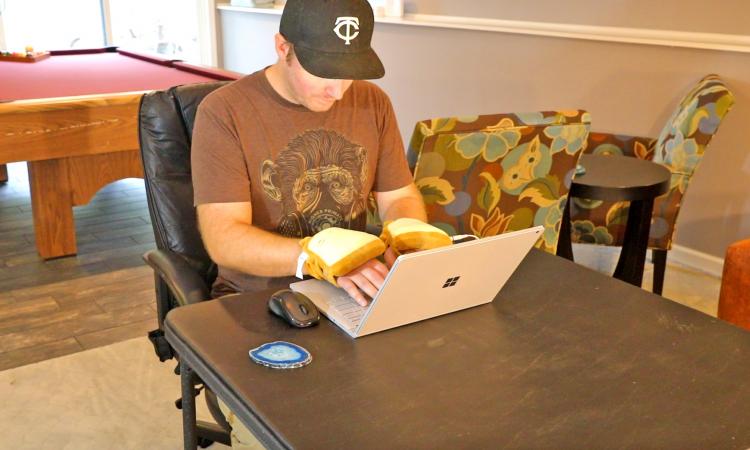 The toast shaped USB hand warmers can be plugged right into your laptop, and desktop PC, or even right into any wall outlet using a USB adapter!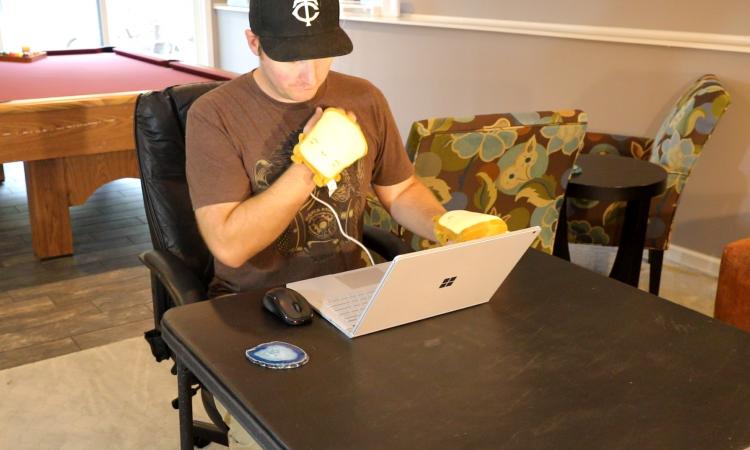 The toast hand warmers are made with adjustable fabric fastener wrist straps that ensure a snug fit around any size hand!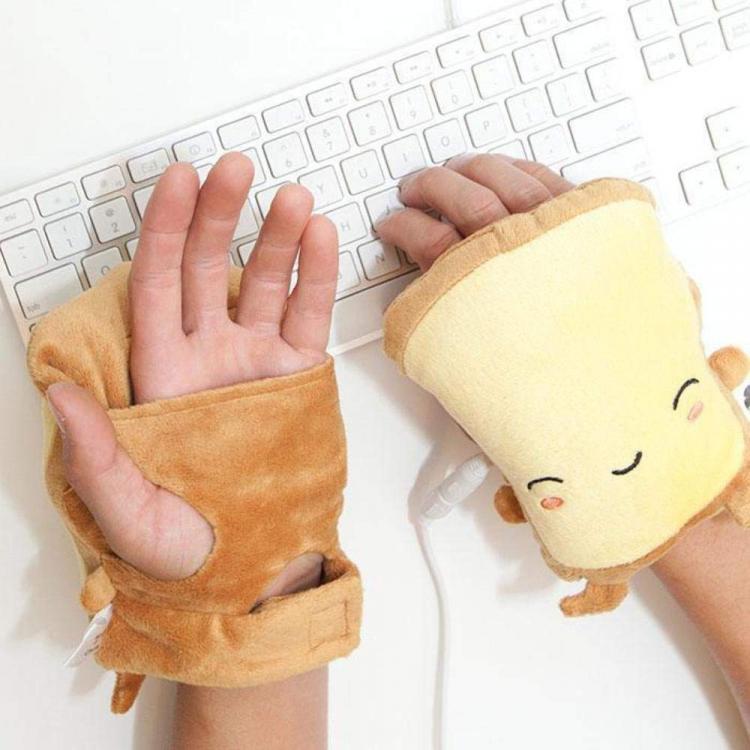 The USB powered toast hand warmers cost around $19 bucks on Amazon!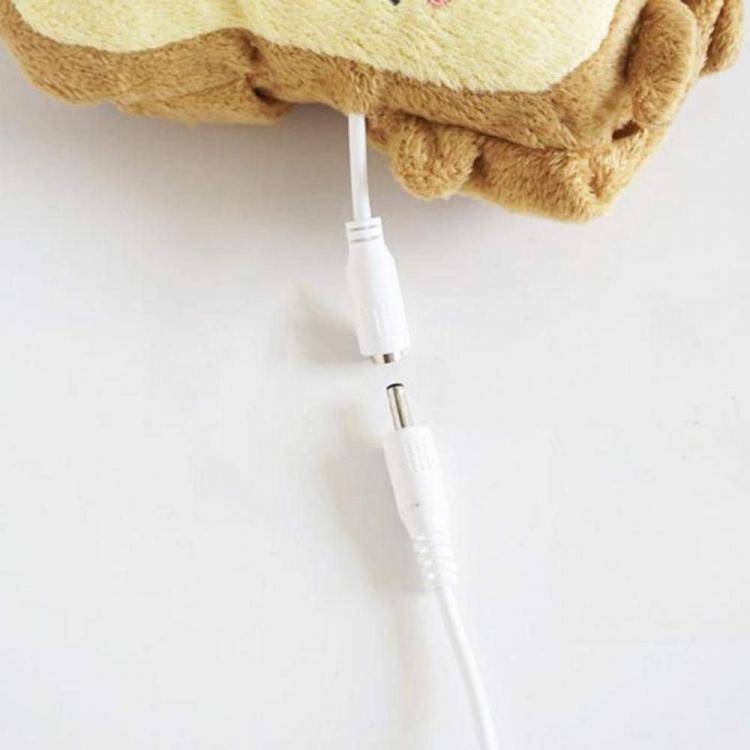 Check out the toast shaped USB office hand warmers in action via the video below.
Subscribe To Our YouTube Channel