These Toast Shaped USB Heated Hand Warmers Still Let You Type
Date Published: 10/27/2020 10:34 AM
Buy Now
@Amazon
Find on Etsy

On those cold days in winter at the office it sometimes seems like they put the air-conditioning on instead of the heat, and you usually feel that most in your hands. Typing while your hands are freezing is damn-near impossible. That's why someone invented these USB heated hand warmers. Not only do they keep your hands nice and toasty, but they also look like cute little pieces of toast.

Versions: Hand Heaters | Feet Heaters
They toast shaped USB hand warmers plug right into your computer via a USB port, and offer 2 levels of heat depending on how cold your hands are. Just slip on the gloves like you would a pair of fingerless gloves and secure them in place using the Velcro straps. There are slots for your thumbs to go through, so you'll still be able to easily type and use your mouse efficiently.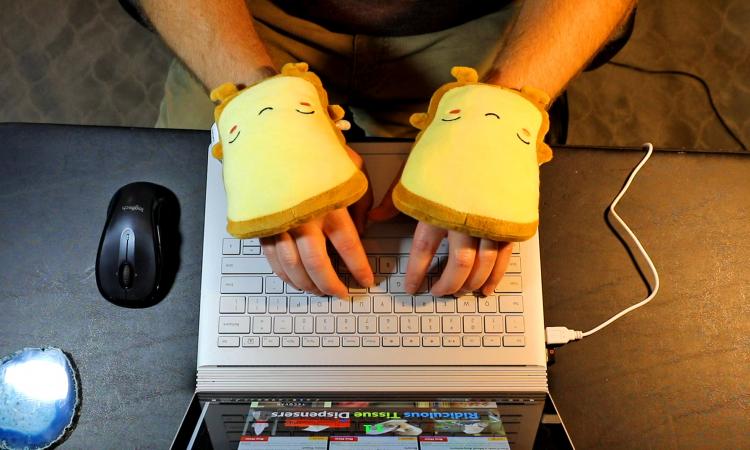 The toast hand warmers plug into any open USB port on your computer or laptop, and then each hand warmer has a port that you insert a plug into to provide power to heat each hand. On the front of each hand warmer is a smiling piece of toast to signify the toasty warm hands you'll have while using them.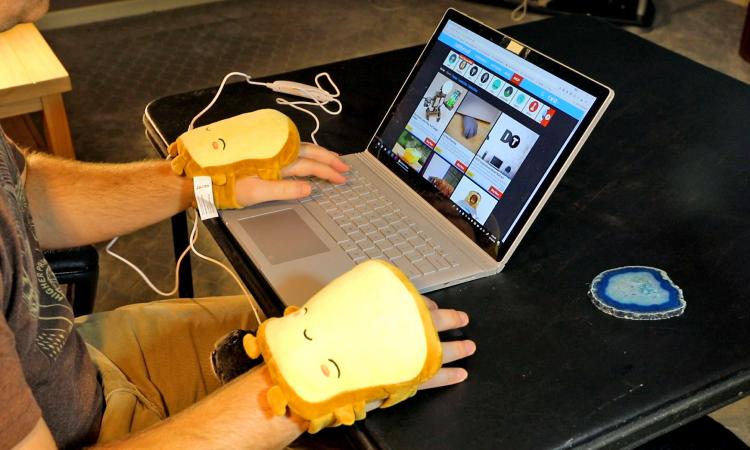 The toast shaped USB hand warmers are one-size fits most humans, each one has an adjustable Velcro wrist strap, and each toast hand warmer measures about 5.5 inches x 5.5 inches.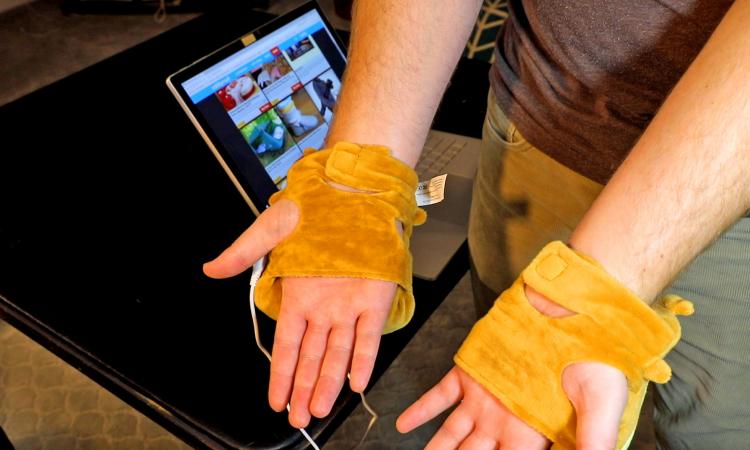 Check out the toast shaped USB office hand warmers in action via the video below.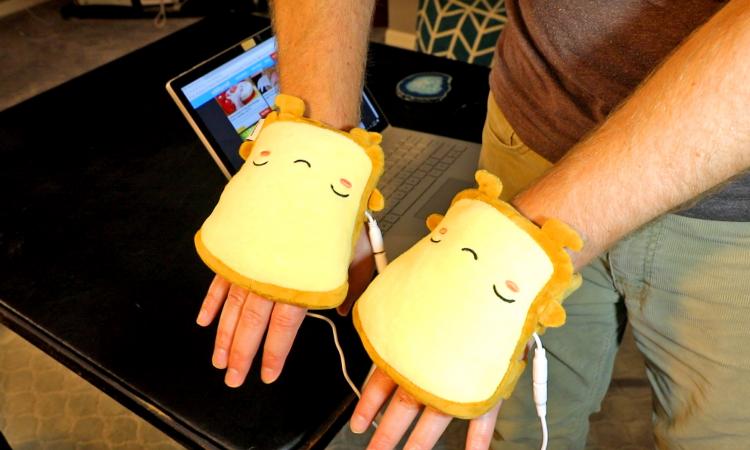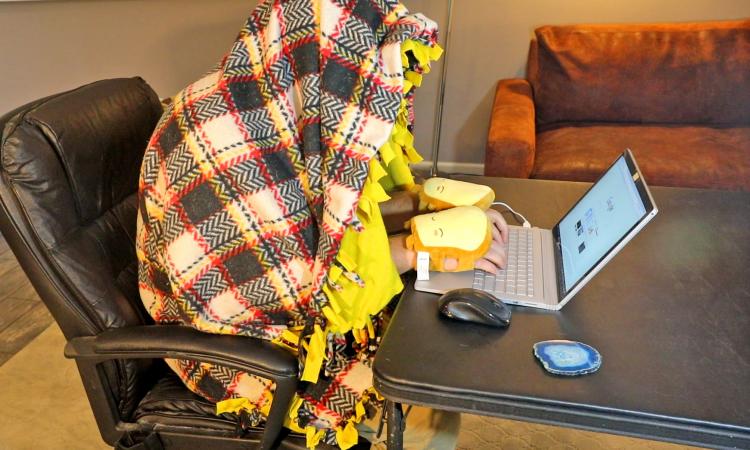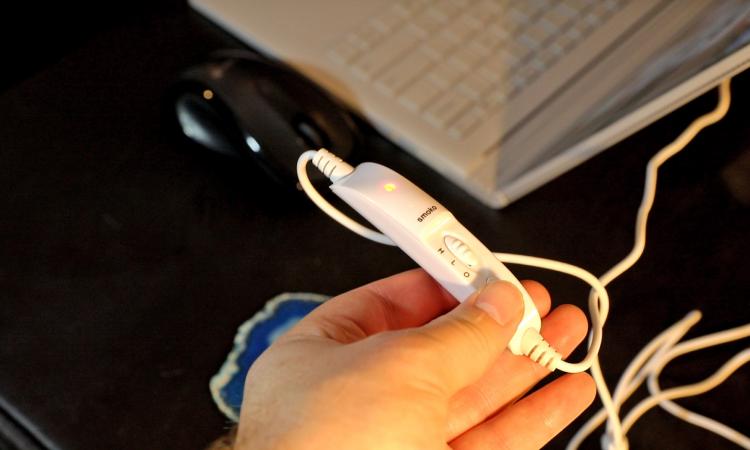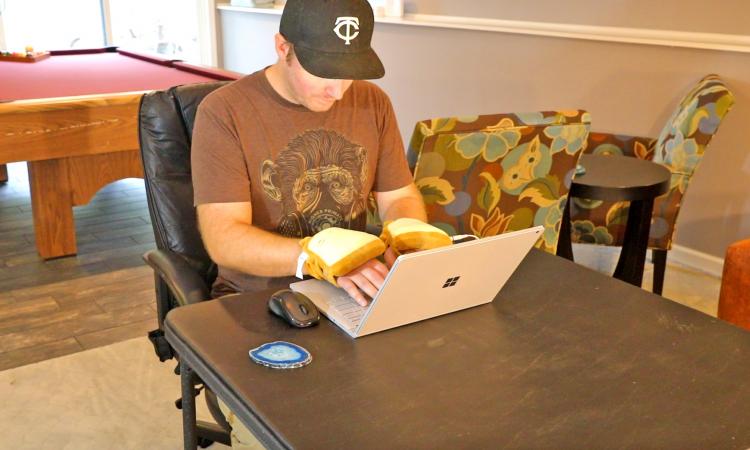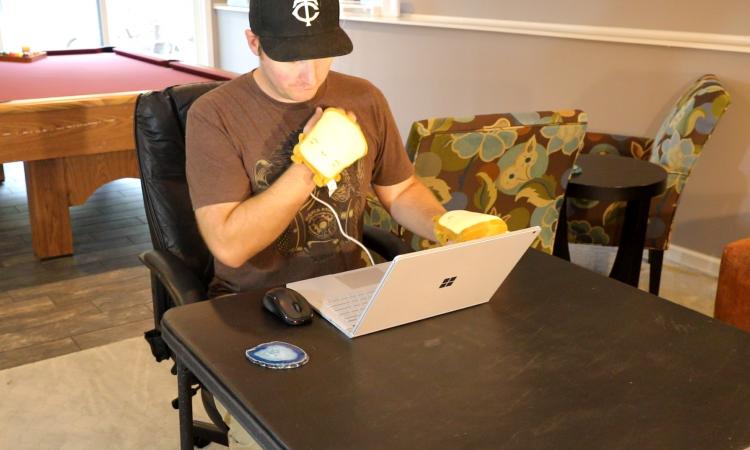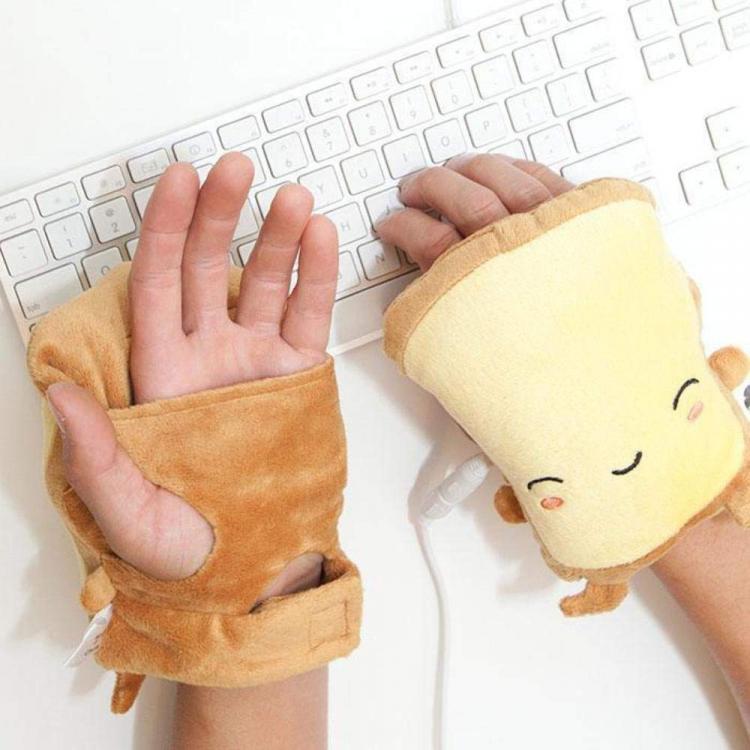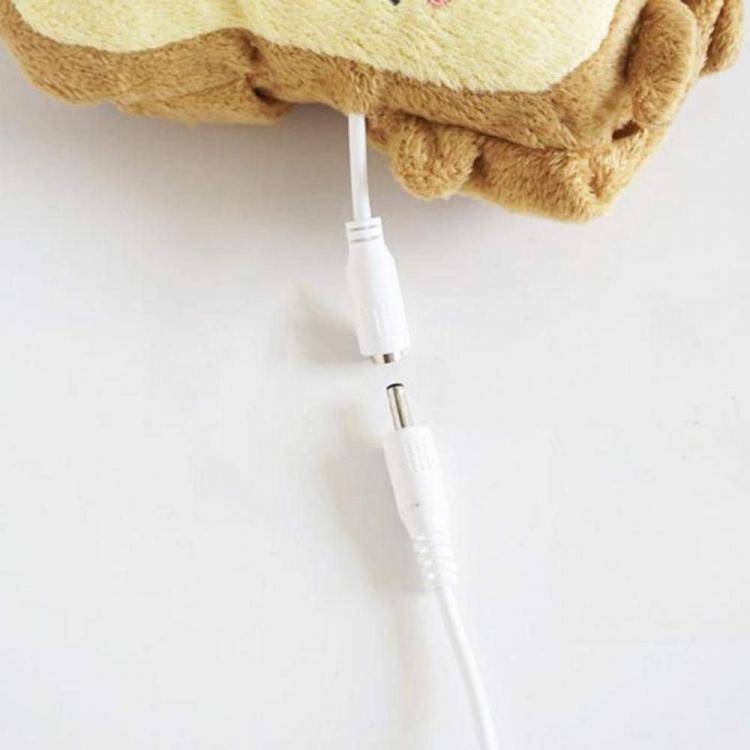 Subscribe To Our YouTube Channel