This Subsoccer Under-Table Soccer Game Makes For A Perfect Foosball Table Replacement
By Ryan on 01/20/2023 9:51 AM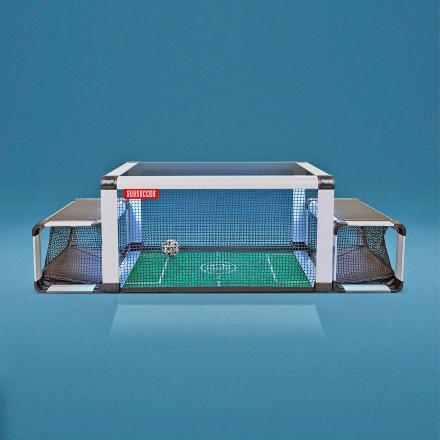 Playing soccer is fun, but few of us can afford to spend our afternoons out on the football pitch like we could when we were kids. For one, most of us have to go to work when we could normally be playing, but standing up and running around in the hot sun is also something that isn't doable for most of us older folks. Instead, one creation has come along to save the soccer-deprived, and without even forcing them to stand up and run.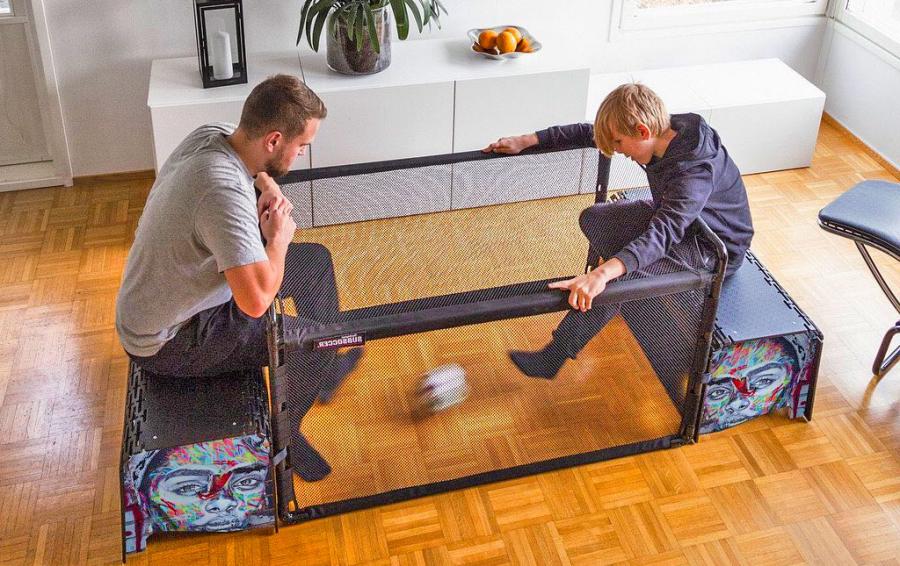 Credit: Subsoccer
The Subsoccer brand offers table-style soccer games that let two users duke it while sitting at either end of the table or field. Using their feet, two opponents sit with their legs under the table, kicking a miniature soccer ball toward each other's goals. The result is perhaps the best yard game to come along yet, and hours of fun without having to do any of that dreaded cardio.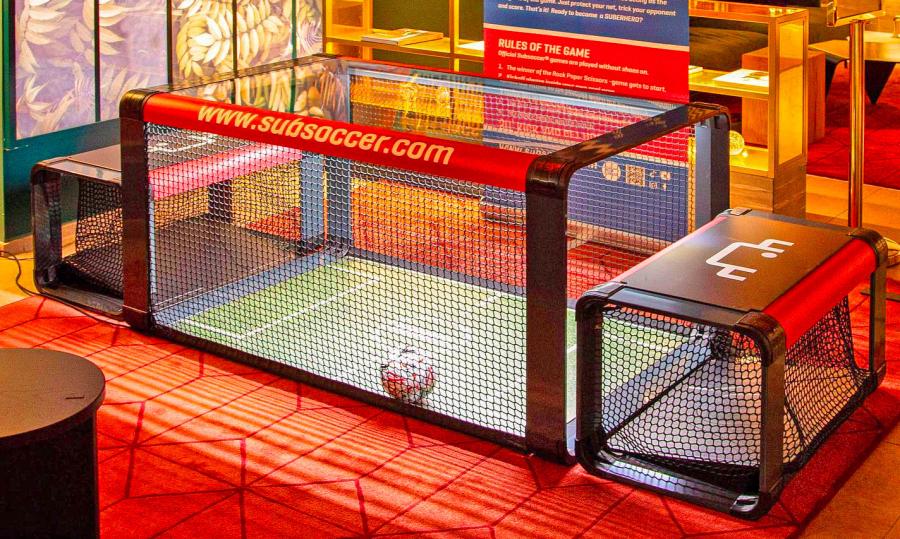 Credit: Subsoccer
The Subsoccer field table includes a table-like structure with benches on either end where competitors can sit down and put their legs through to engage in gameplay. The field and goals are surrounded by netting to keep the ball in play, leaving only the ball, your legs and your opponents' legs in the arena.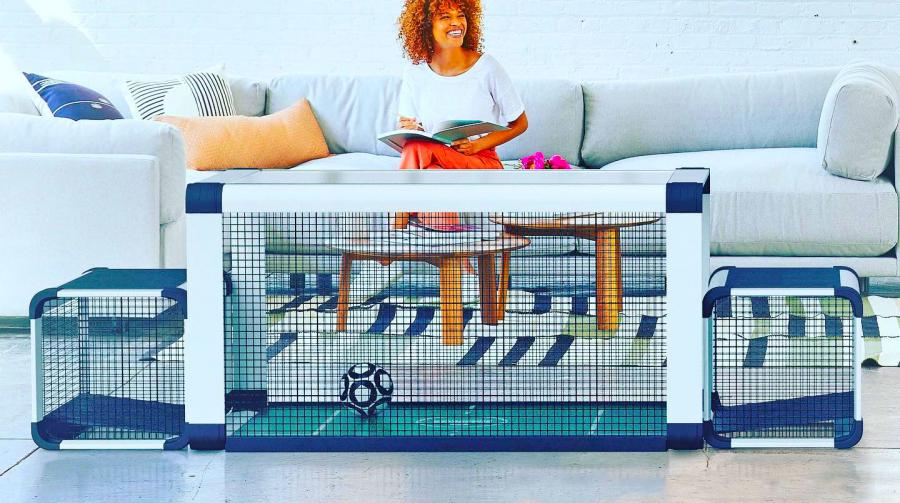 Credit: Subsoccer
Subsoccer's field of play is primarily offered in two gameplay table options, along with a third, more customizable option that can be ordered with specific branding, lights and other customization options.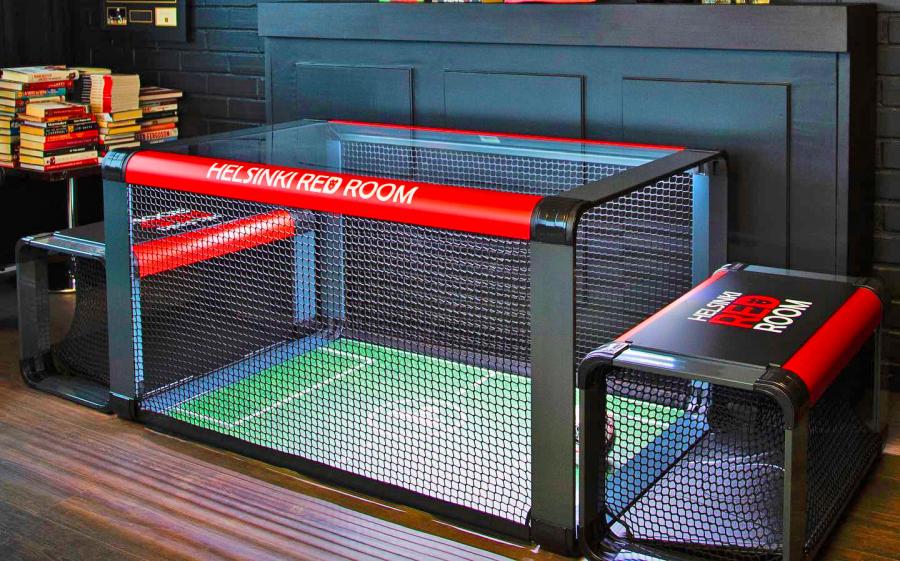 Credit: Subsoccer
The flagship Subsoccer sit-down soccer yard game, the Subsoccer 7, comes with aluminum railing, high-quality plastic for each corner and a scratch-protected polycarbonate tabletop for an elegant look and feel.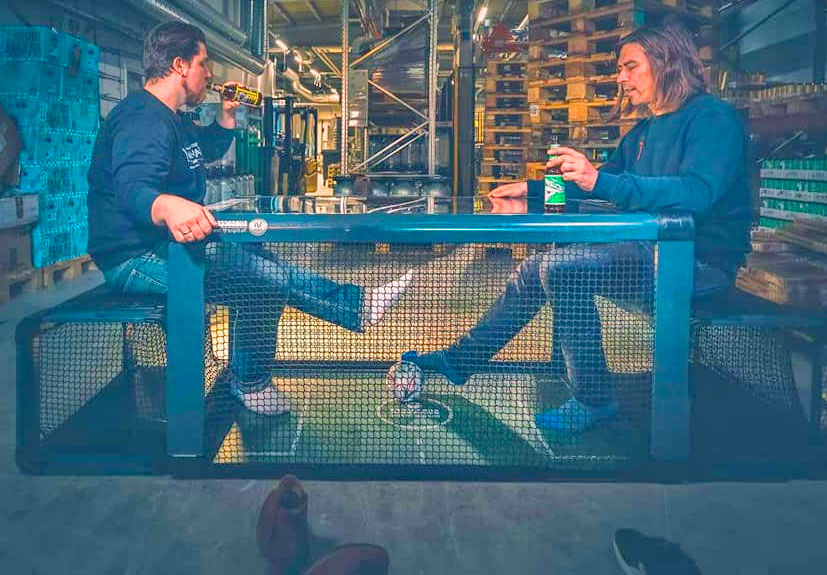 Credit: Subsoccer
The more affordable Subsoccer 3 option comes without the tabletop, and instead with subtle steel framing and plastic corners, offering a more lightweight overall build and a more approachable price point.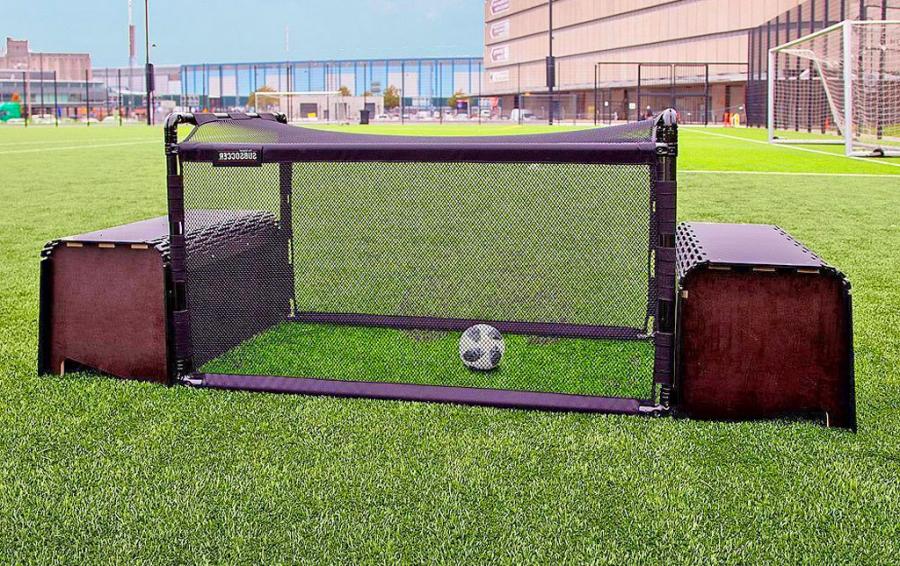 Credit: Subsoccer
The custom branding and lighting options available with purchase of the Subsoccer 7 Custom are a great option for companies looking to game-ify their offices, or for football fans that want to support their teams while playing Subsoccer and watching the next World Cup. Credit: Subsoccer
No matter how you end up branding your Subsoccer 7 Custom, the lights will also give both players a leg up, so to speak, making it easier to see even if you find yourself playing by the poolside after dark.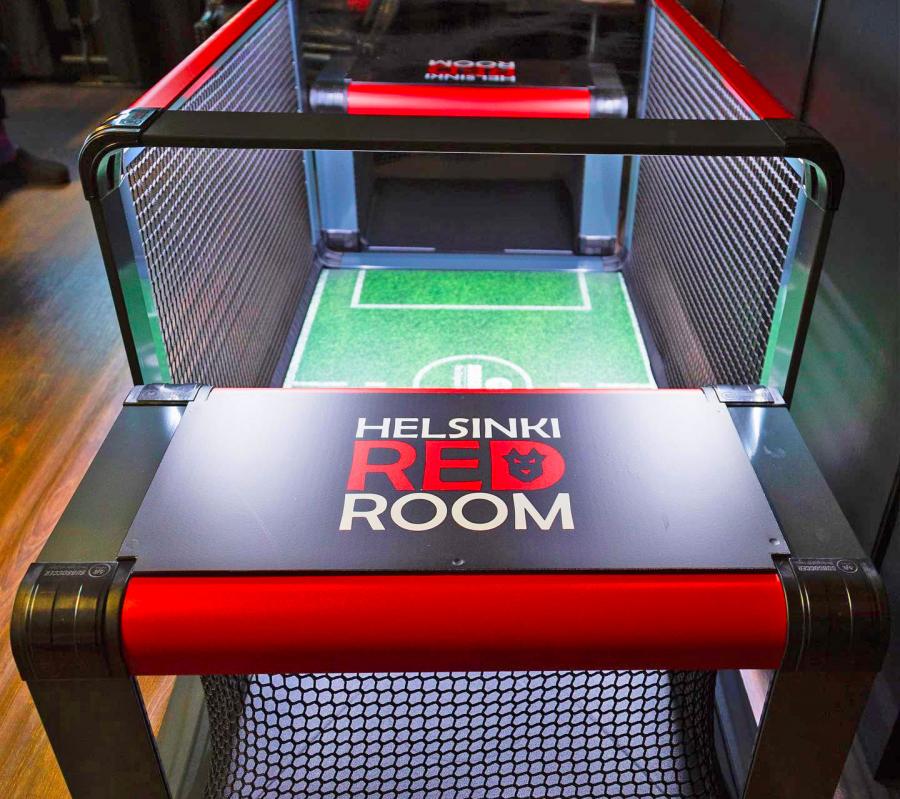 Credit: Subsoccer
On the creation of Subsoccer, founder Jarno Saarinen explained, "I was sitting on the balcony watching 2008 EURO's game Spain vs. Russia on TV. My daughter Emma came to the balcony and said that she wanted to do something together. I started to think about activities we could do while I could still watch the game at the same time… I was too lazy to stand up so we started to kick a plastic ball to each other. As the ball went under my chair, my daughter started to celebrate. Suddenly, we realized that we had just discovered a new game."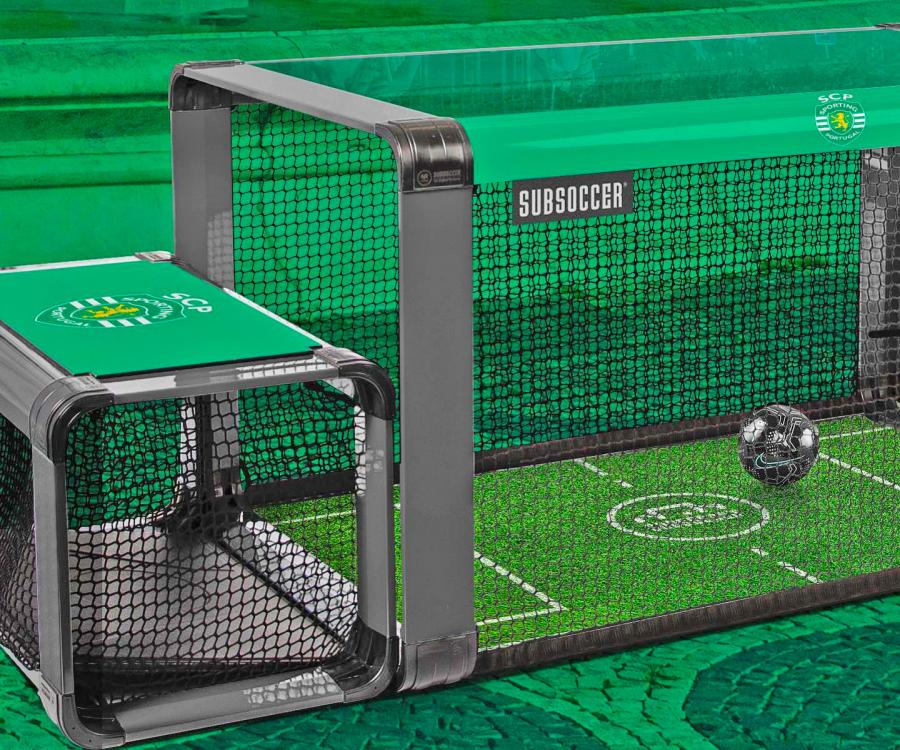 Credit: Subsoccer
The Subsoccer under-table soccer game is handmade in Helsinki, Finland where the creators are from.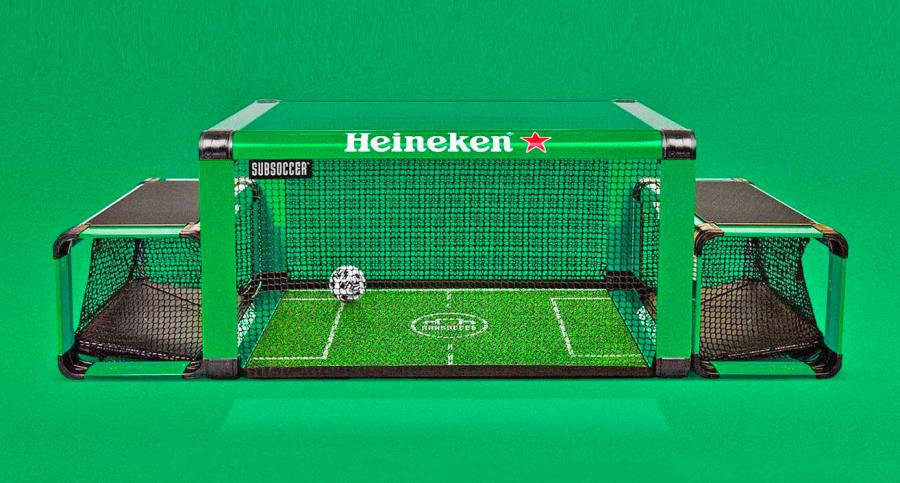 Credit: Subsoccer
And if it isn't quite what you're looking for, it may be worth considering some of our other favorite yard game and soccer options on OddityMall, like this hover soccer hockey-like puck, these giant inflatable games, this giant soccer dartboard or the incredible inflatable bouncy shoes for giant soccer playing.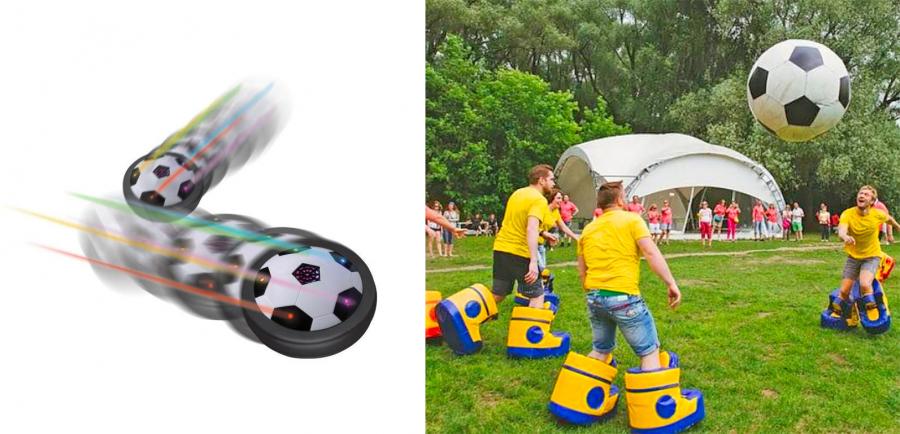 This tabletop football game is the perfect way to unwind, even while you do other activities like watch the big game, whether you're watching your child's soccer game at the park or you're watching professionals from home. In any case, the Subsoccer tabletop soccer yard game is a great way to keep guests entertained and to practice your foot-eye coordination, without even having to stand up or run.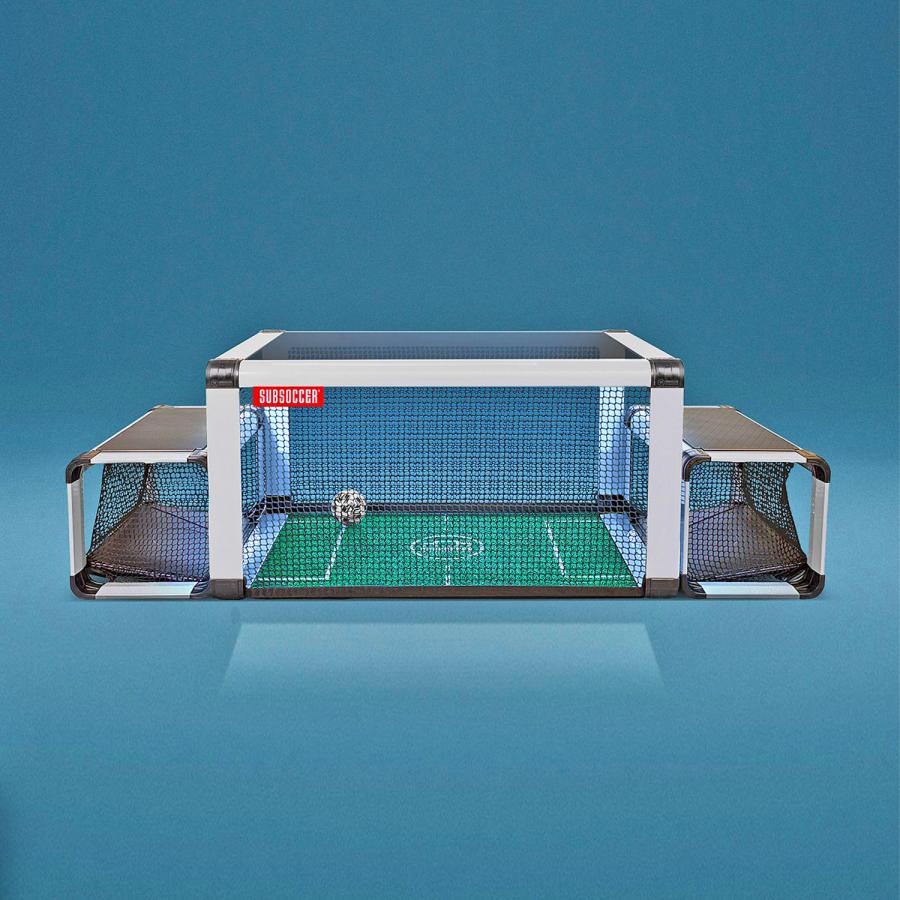 Credit: Subsoccer
The Subsoccer table folds flat for easy storage when not in use!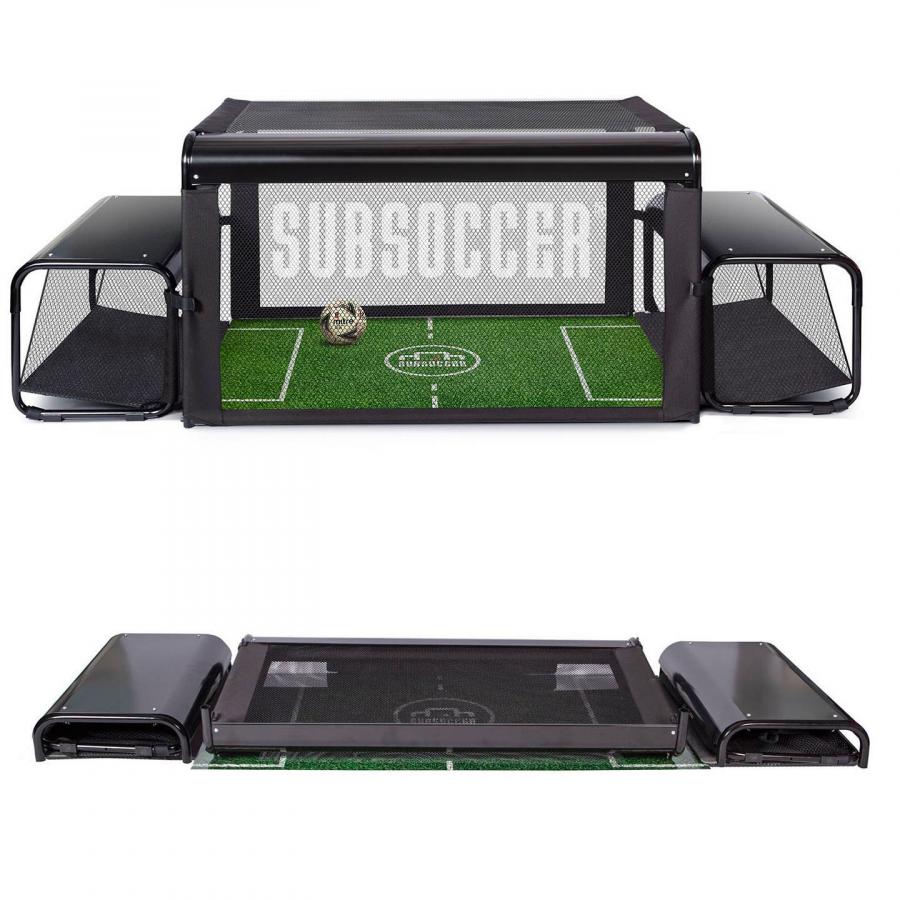 Credit: Subsoccer
When not being used to play a game of under the table soccer, you can actually use the Subsoccer as an actual table to eat a meal or do some work!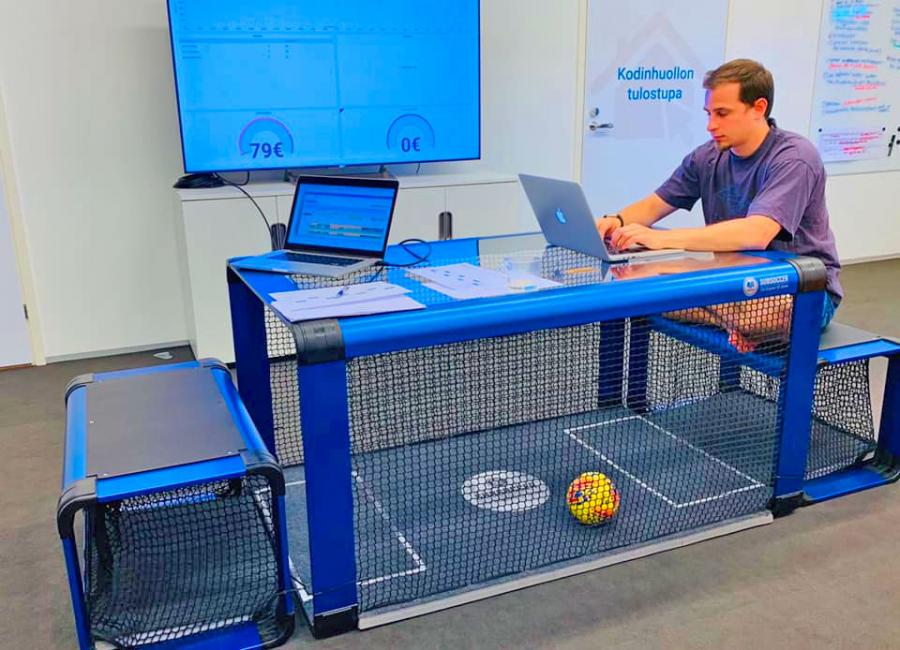 Credit: Subsoccer
You can snag the Subsoccer 3 model for around $650 bucks, or the Subsoccer 7 with the additional tabletop for around $2,400 bucks!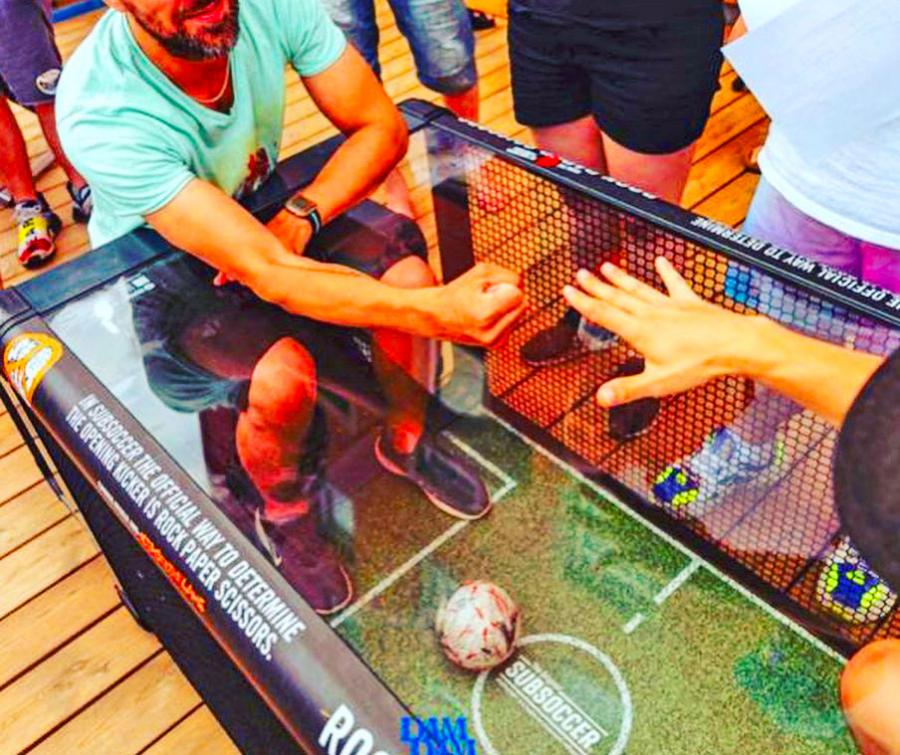 Credit: Subsoccer
You can also get a customized Subscoccer 7 from their website, though you'll need to reach out to them for a custom quote depending on your needs!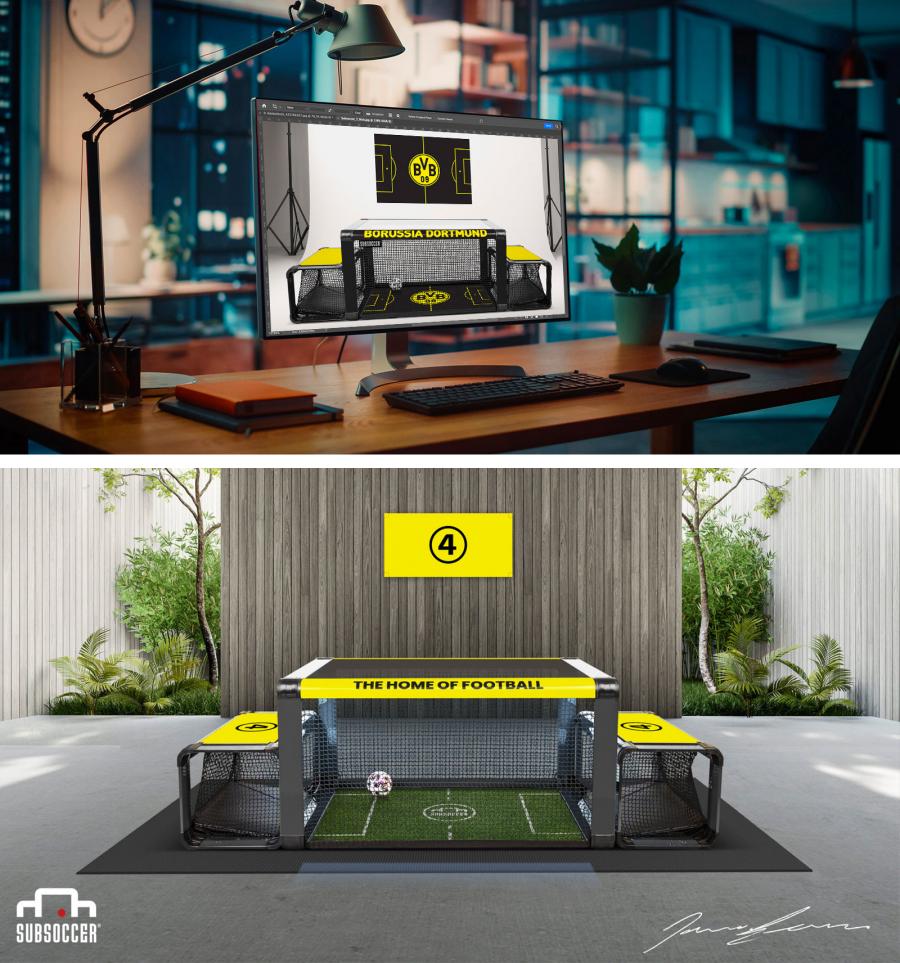 Credit: Subsoccer
Check out the under-table soccer game, aka Subsoccer in action via the video below!
Subscribe To Our YouTube Channel