This Giant Soccer Dartboard Is The Perfect Yard Game For Summer BBQs
By Ryan on 03/18/2021 4:24 PM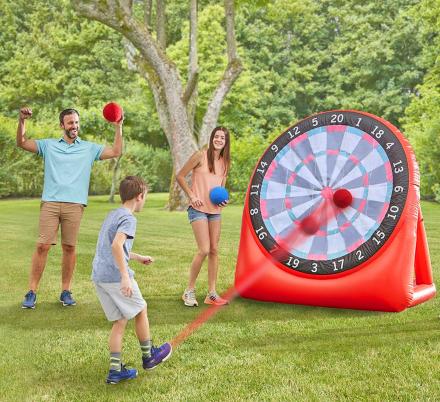 If you recall, we posted a giant outdoor inflatable dartboard a while back that lets you play giant darts in your yard or even in the pool. Well now there's another giant inflatable dartboard out that lets you kick soccer balls at it! Each ball is filled with Velcro and will instantly stick to the dartboard wherever you kick it. It's sold by Hammacher Schlemmer, and it measures a massive 6 feet tall!

Versions: 1 | 2 | 3
The giant inflatable soccer dartboard is perfect for summer BBQ's and parties this summer and makes the perfect game to play with friends or family, since practically anyone (barring maybe grandma) can kick a ball and hit a pretty large target!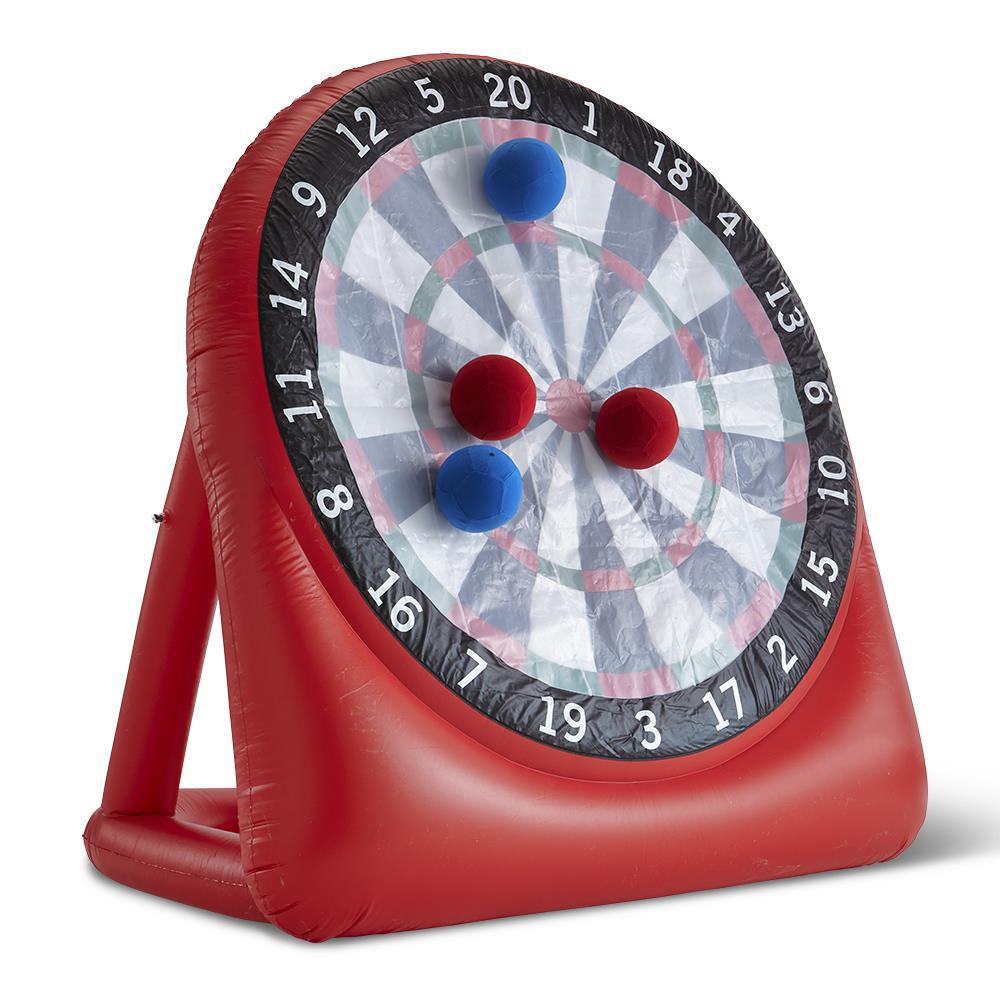 The giant soccer dartboard is designed just like a regular dartboard, so you can play any standard dart game like cricket, 501, around the clock, or you can even just make up your own game. Each ball is covered in hook and loop fasteners (Velcro), so you can perfectly measure where each one lands on the dartboard.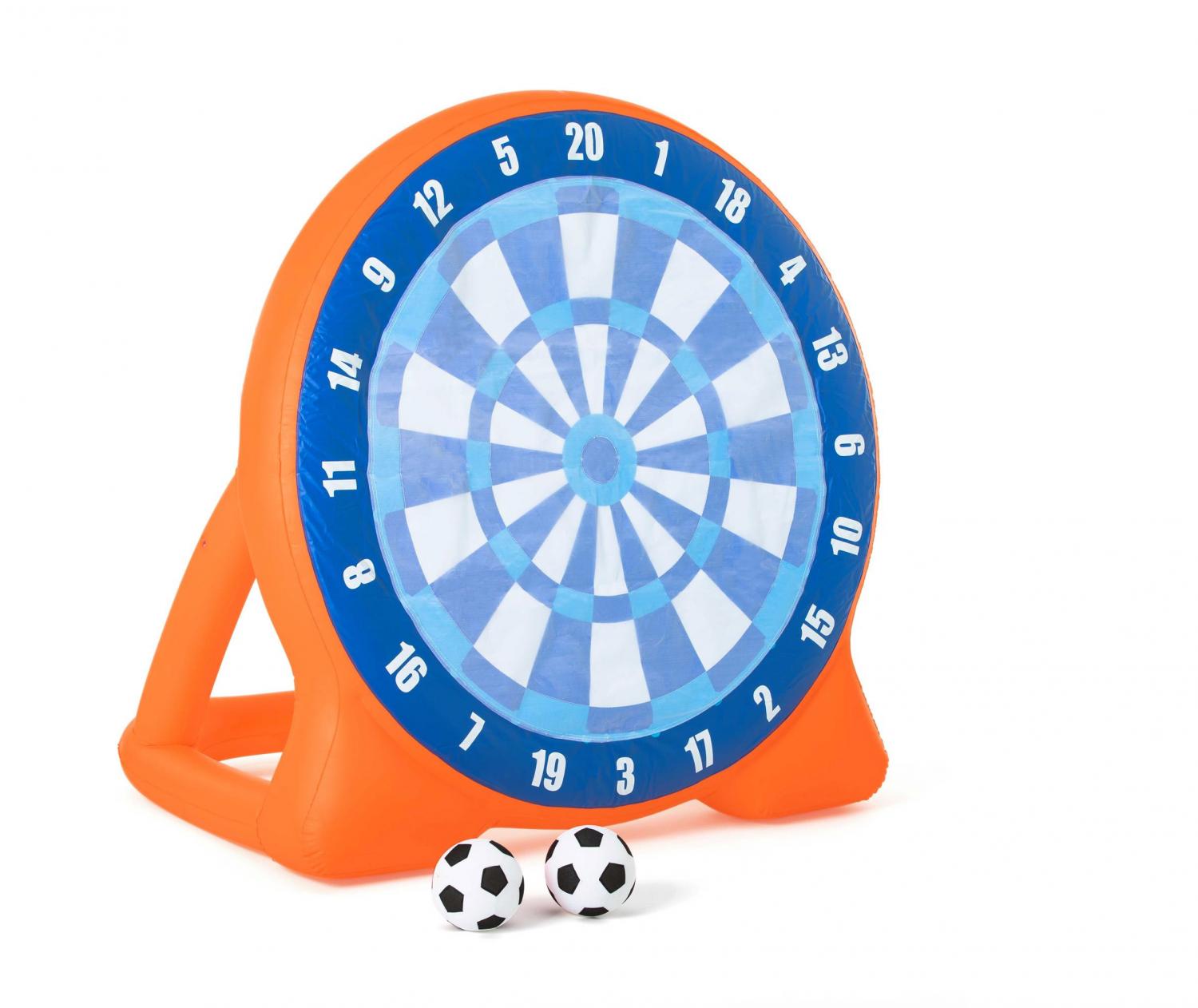 You can get this similar version at Walmart here
The giant kickball dartboard is made from heavy duty rip and tear-resistant PVC, and will inflate in just 10 minutes using the included air pump. The inflatable dartboard will then automatically deflate when you're dong using it by using the pump which takes about 20 minutes time.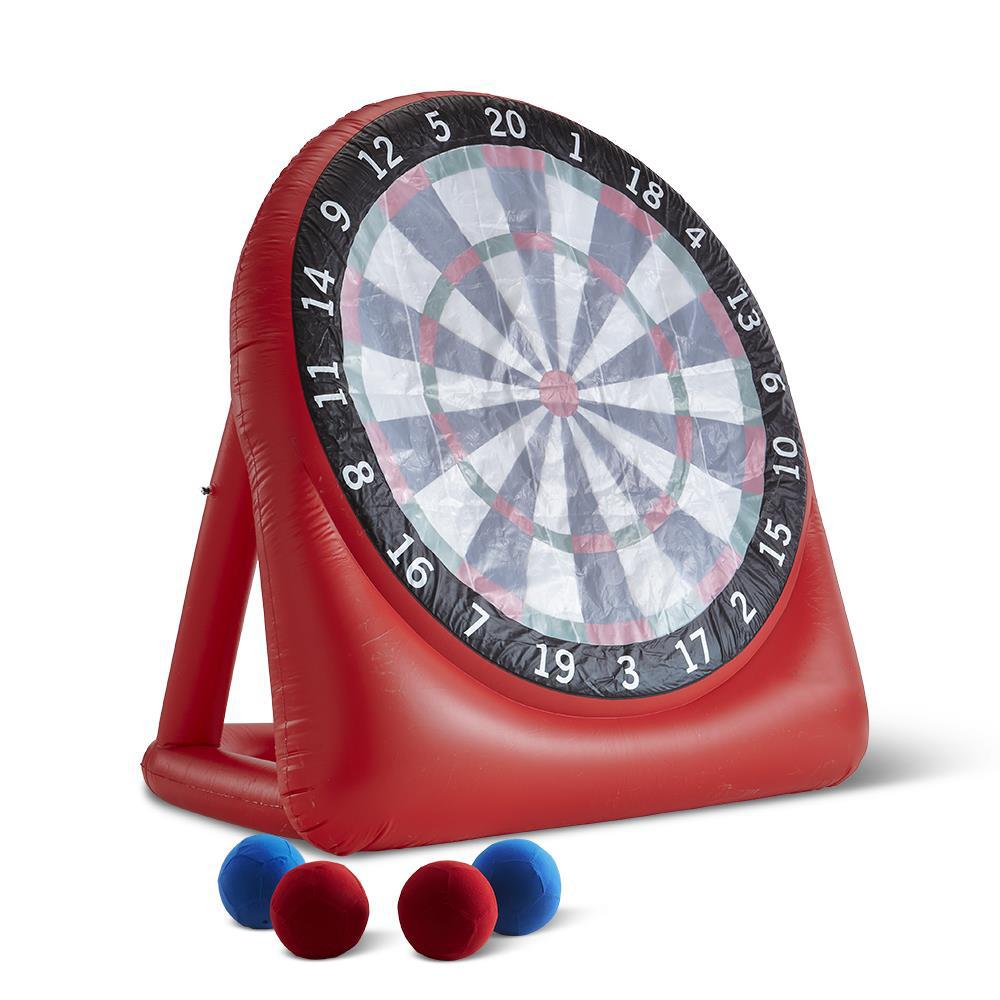 Included with the giant soccer dartboard is repair patches if it gets damaged, ground stakes to secure it place and prevent it from blowing away, along with 4 total balls (2 of each color, blue and red). The air pump plugs into any standard AC outlet.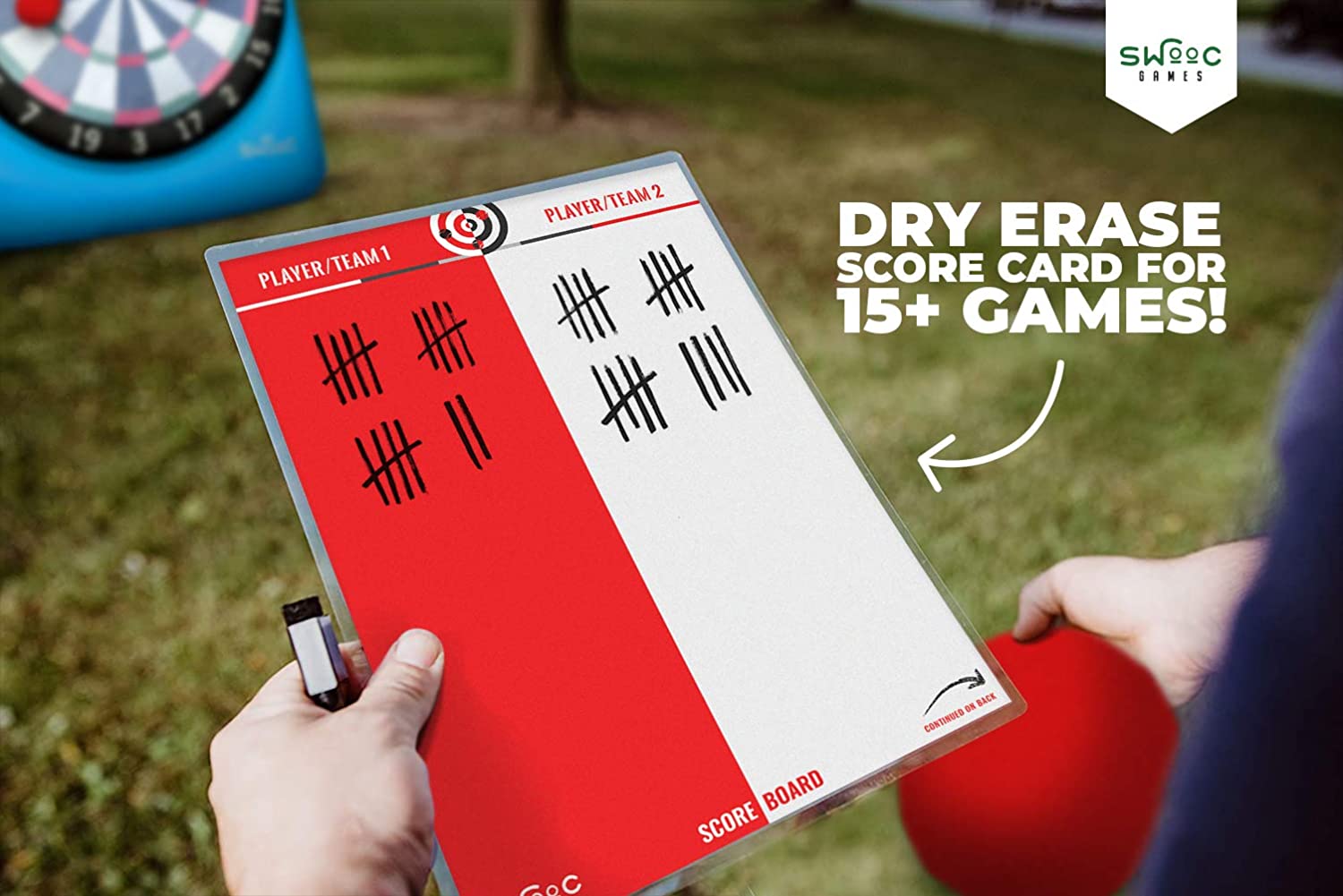 This other version on Amazon comes with a whiteboard scorecard
The giant soccer dartboard game is suited for kids aged 3 and up!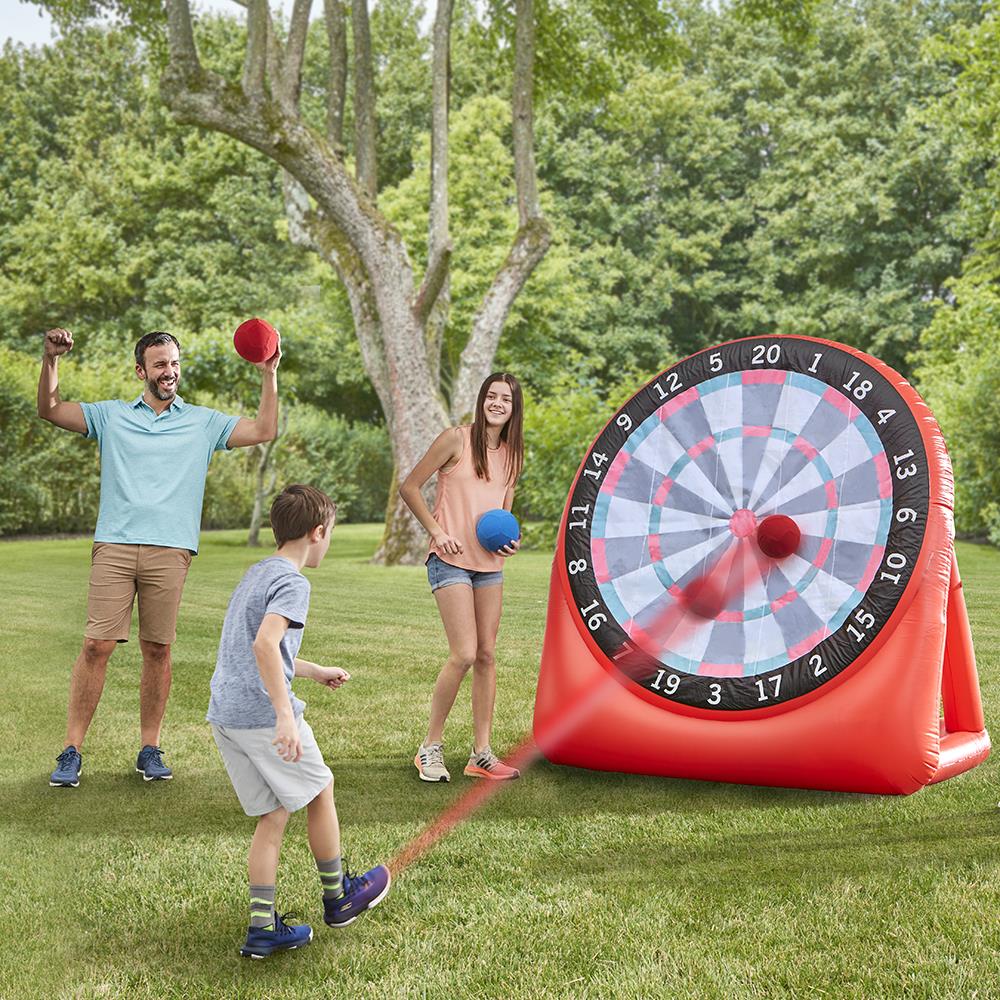 In total the outdoor inflatable soccer dartboard measures 70 inches tall x 75 inches wide x 10.25 inches thick, and it weighs 12 lbs.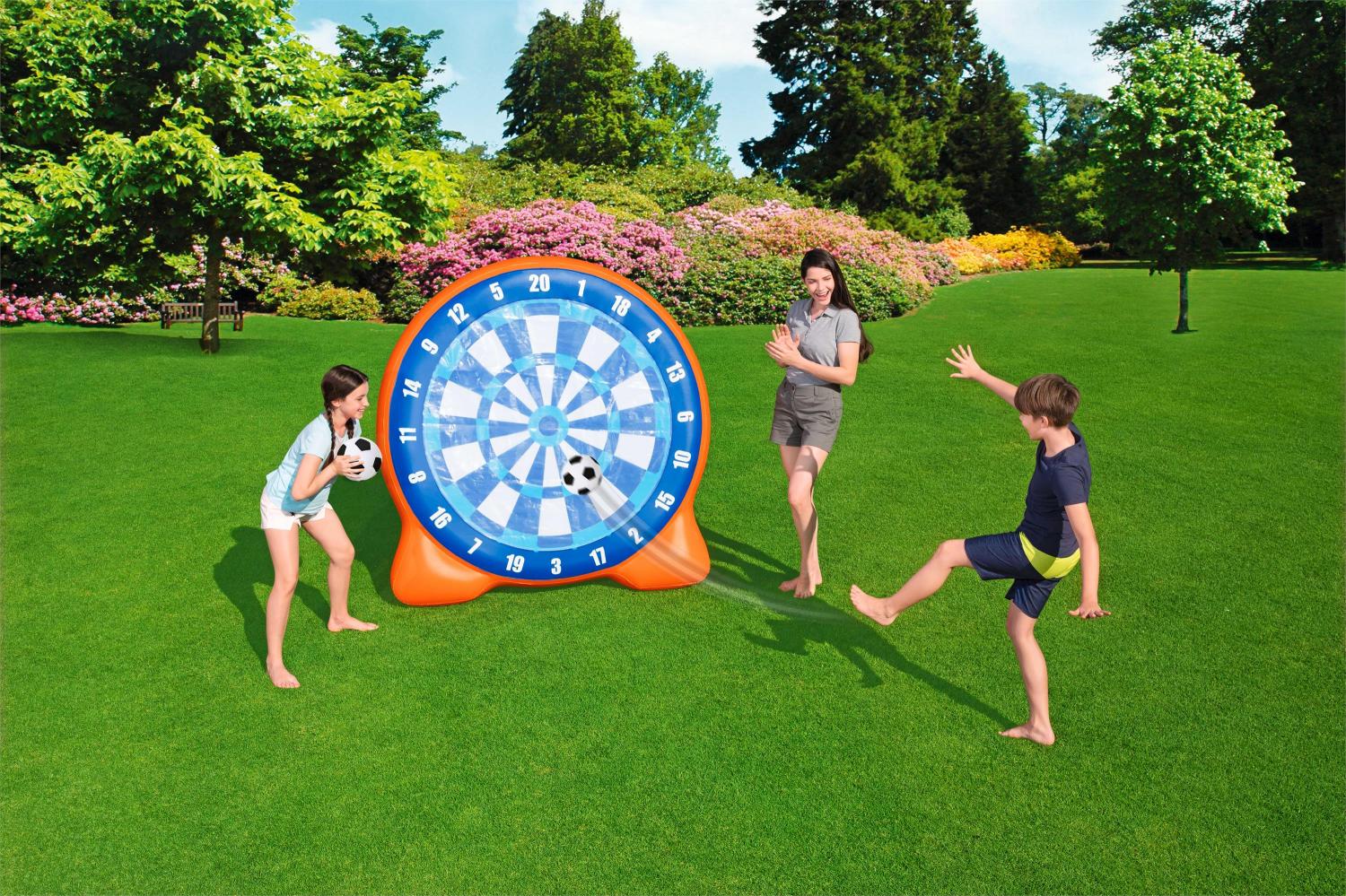 Get this version on Walmart here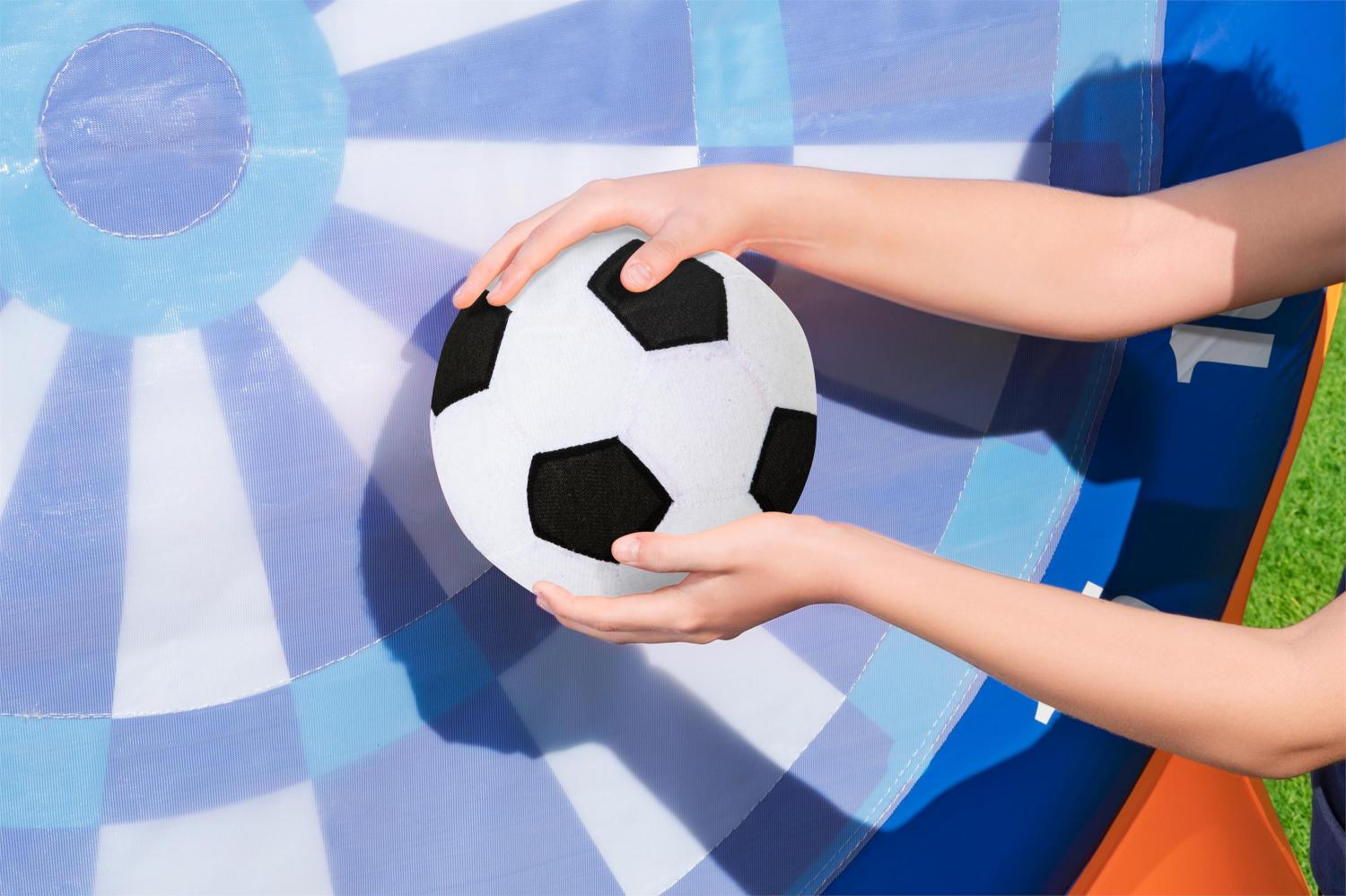 Source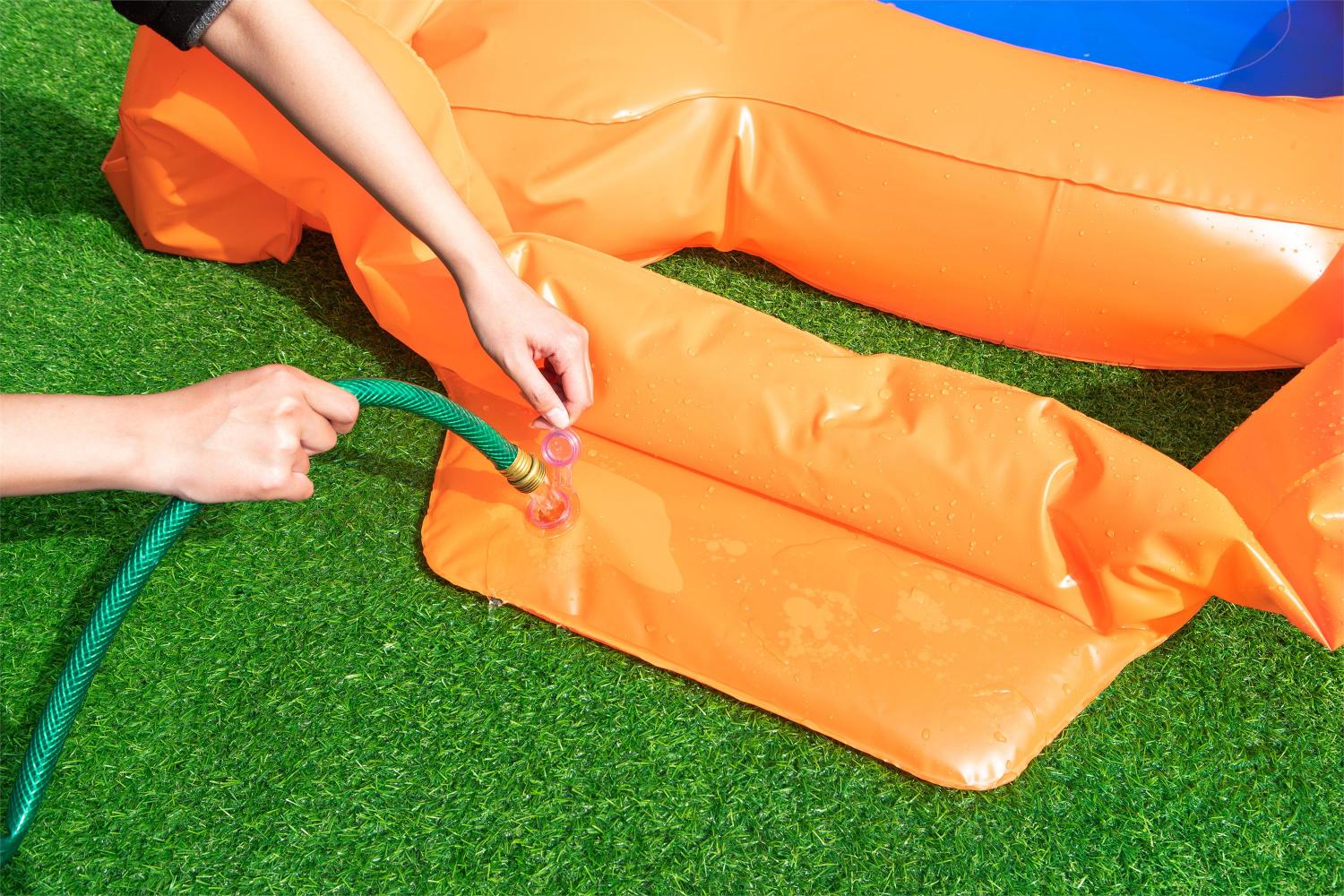 You can fill this version from Walmart up with water to help weigh it down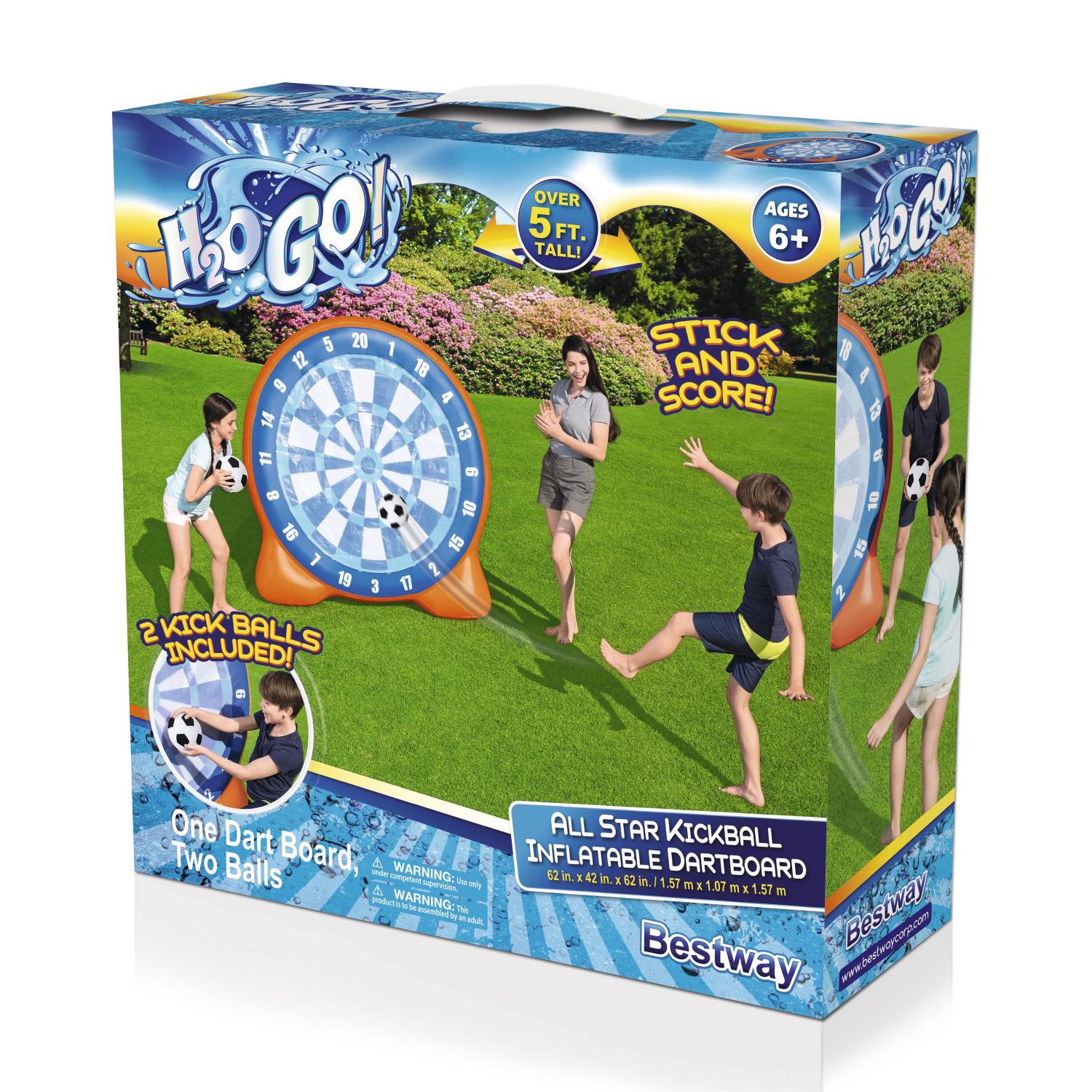 Source
Check out the giant soccer dartboard in action via the video below.
Subscribe To Our YouTube Channel