There's a 6 Foot Inflatable Backyard Dart Board For Giant Games Of Darts
By Ryan on 04/18/2019 10:00 AM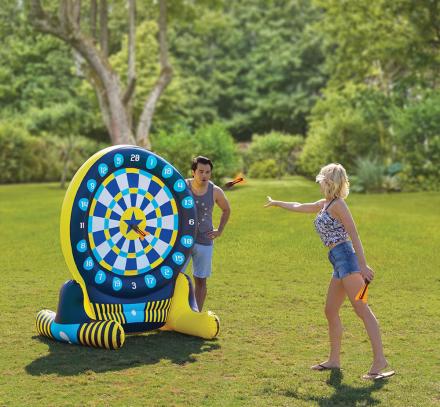 I think we can all agree that darts is best suited for overweight sweaty balding men that couldn't make it in professional bowling. But giant inflatable darts is a whole-nother thing which can be enjoyed and played by all, no matter your weight, baldness gradient, or the callous levels of your dart fingers. It inflates up to 6 feet tall, and using giant darts with suction-cup tips.
Oddly missing from our list of the best giant yard games (which we had to sneak in as a bonus), the giant inflatable dart board is a great way to play a giant game of cricket or 501 in the backyard, in the pool, or attempt amazing trick shots from super far away! You fill the legs of the dart board with water to help weigh it down for better support.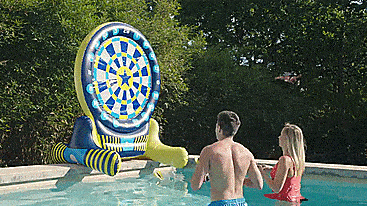 Since the board is inflatable, it also floats and can be placed right in the pool for a game while swimming! It's great for use in the yard, at a park, in the pool, at the beach, or really anywhere there' a flat surface.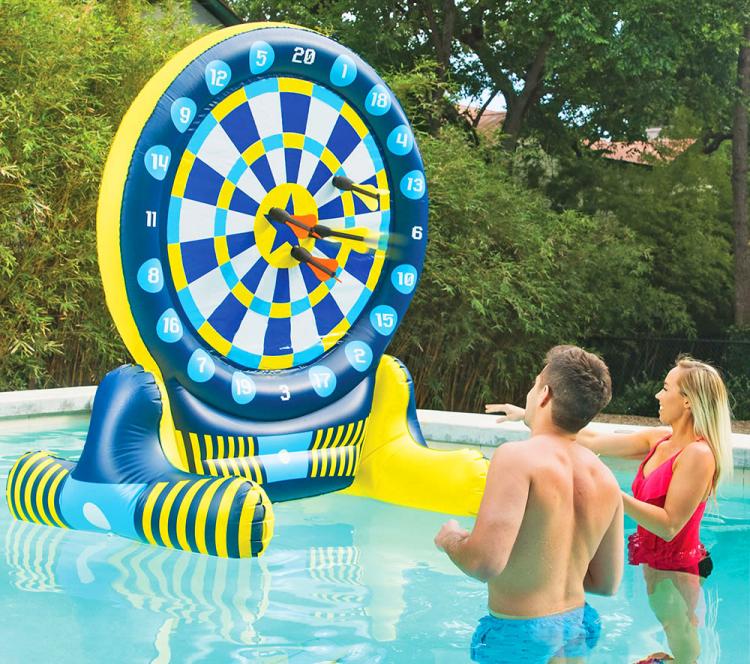 To inflate the giant dart board, just use the included air pump to inflate it using the opening on the back of the board. It takes 5 minutes to fully inflate the dart board, and 20 minutes to fully deflate the board using the reverse function on the air pump.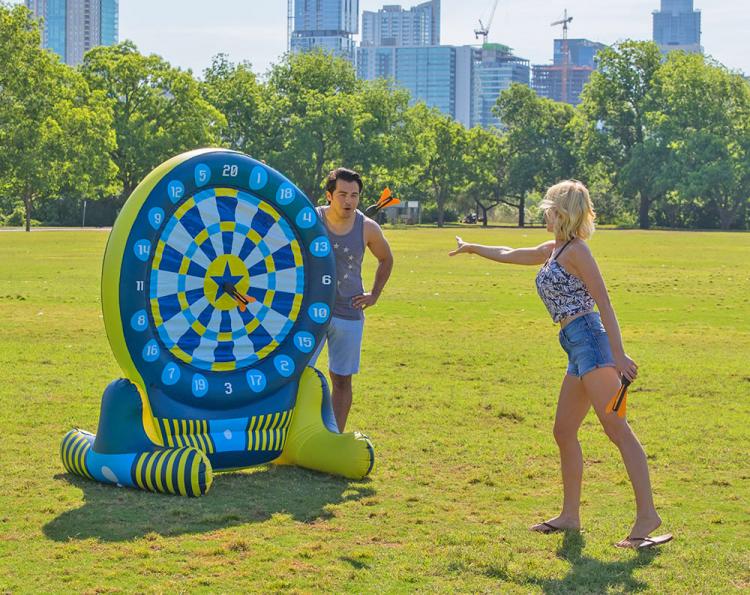 The giant yard dart board is made from heavy-duty rip-resistant and tear-resistant PVC, and it comes with 6 total giant darts to go along with the giant board (9 inch-long EVA foam darts). The giant dart board also comes with two patches for repairs if damage occurs, and is best suited for kids aged 12 and up.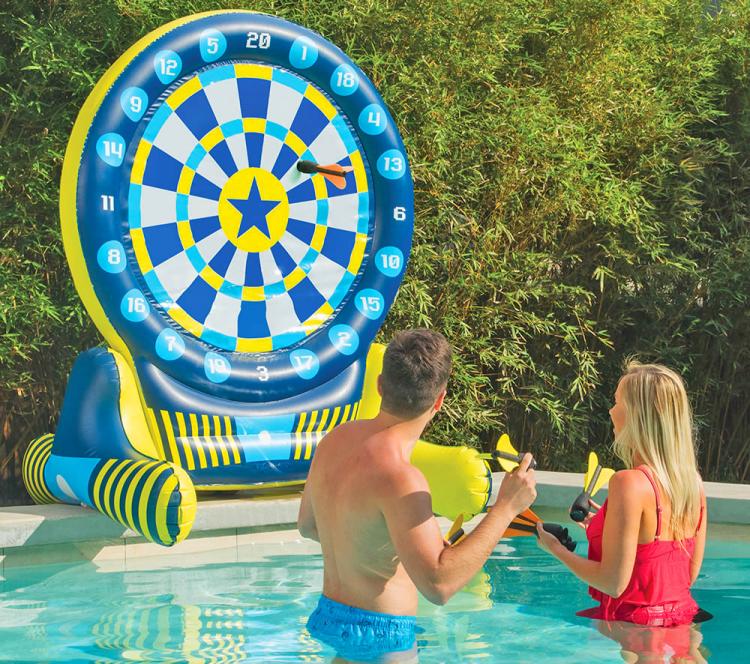 The giant inflatable dart board weighs 7 lbs, and measures 72 inches tall x 62 inches wide x 51 inches deep.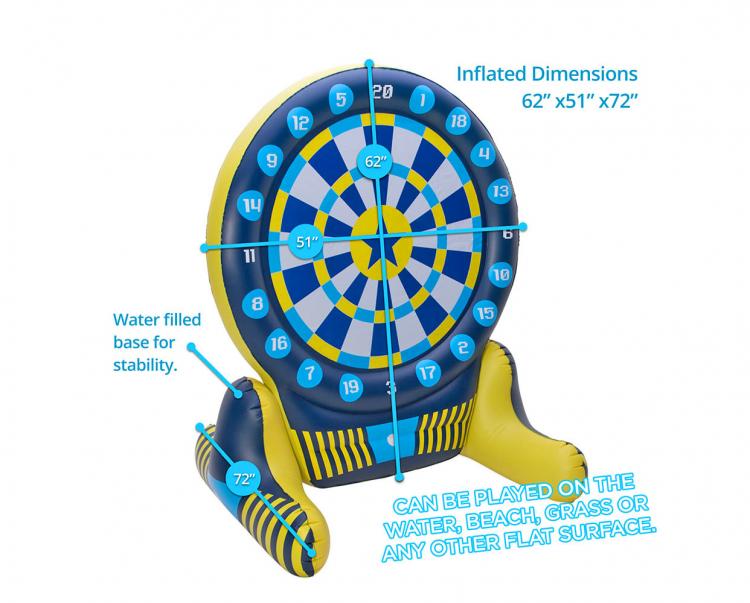 Check out the 6 foot inflatable backyard dart board in action via the video below.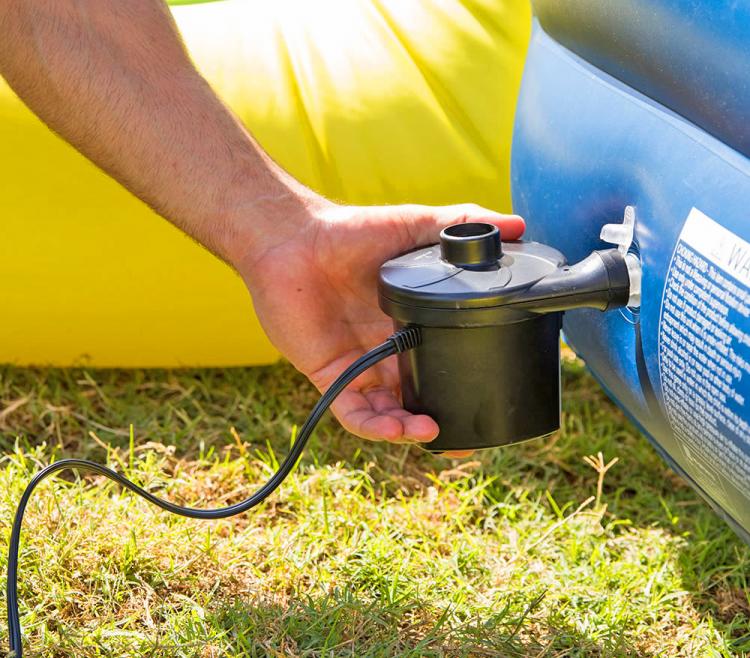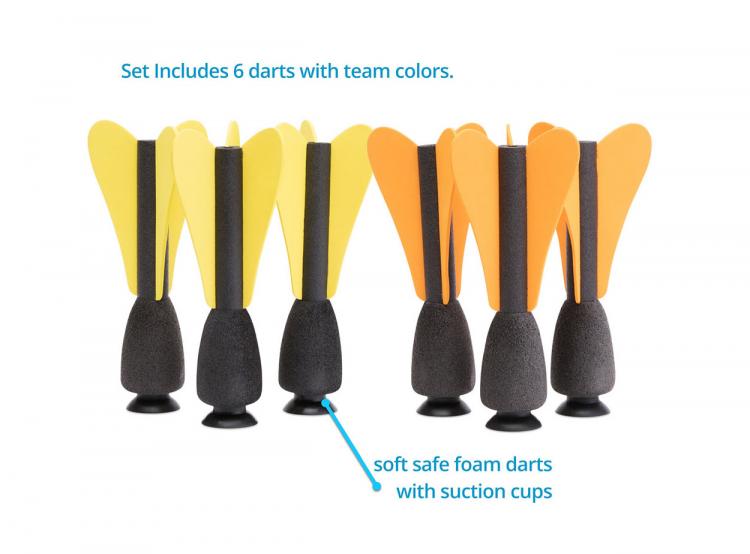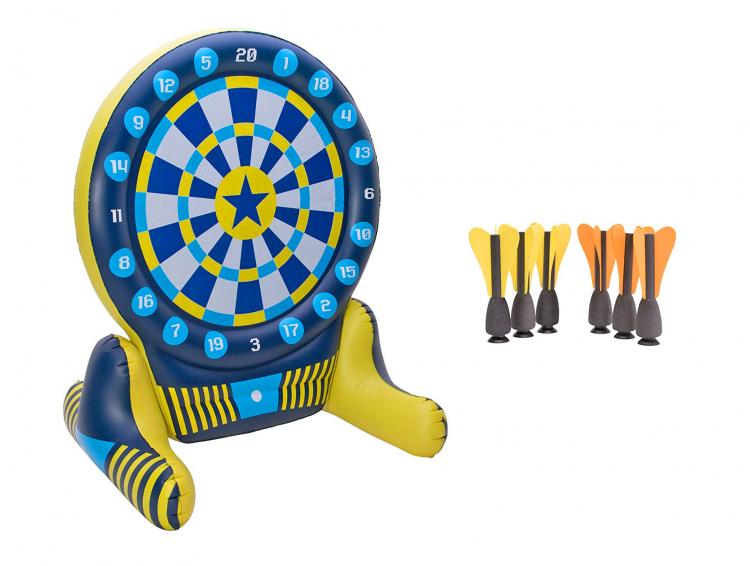 Subscribe To Our YouTube Channel