You Can Now Practice Your Karaoke Without Disturbing Others With This Silent Karaoke Mic
By Ryan on 07/02/2019 2:53 PM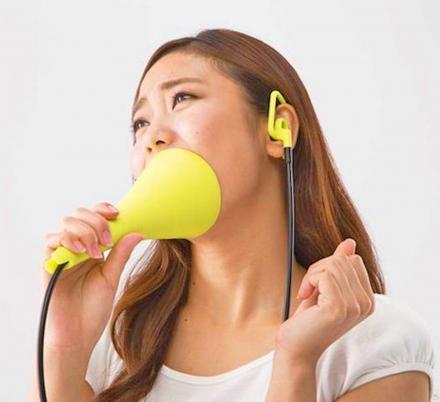 If you treat karaoke like a sport the Utaet Voice training Silent Karaoke Mic is the perfect practice tool for you. With this device you can belt out your favorite tunes at all hours of the day without worry of disturbing your neighbors or roommates because this mic will reduce up to 70% of sound! And did you know this Mic is also considered a weight loss solution in Japan? It is suggested that singing with all your energy can assist with weight loss and can help improve your health. In fact, the name Utaet means "song diet" in Japanese. So practice up for your local bar's next karaoke night and potentially lose some LBs (do you think my doctor will count this as exercise for the week?!).
How Does the Silent Karaoke Mic Work?
Rather than singing into a mic, you will place a cone around your mouth, creating a "cone of silence" that you will sing into. This cone blocks up to 70% of the sound that you are belting out! A wire attached to the cone and to an earpiece allows you to hear your beautiful voice perfectly so you can practice vocal perfection!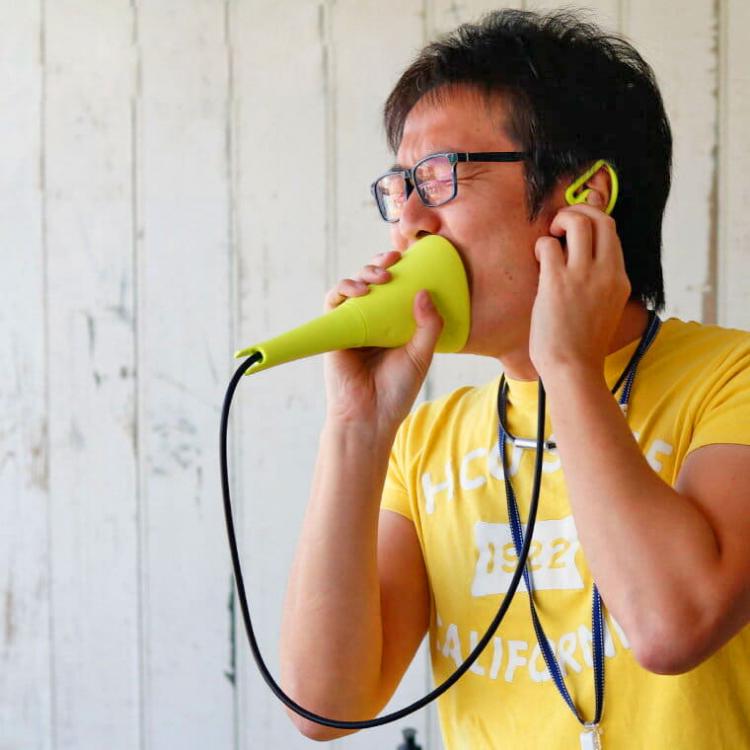 Weighing in around 3.5 ounces, you can carry this Silent Mic around with you everywhere so when the moment and mood strike, you can start belting out your favorite tunes without disturbing those around you. But this nifty contraption isn't just for practicing for your annual ladies karaoke mic night...oh no! If you are an angry person, this Silent Karaoke Mic would also work well to block your anger filled rage screams that you simply cannot hold in when you realize the pizza boy got your order wrong.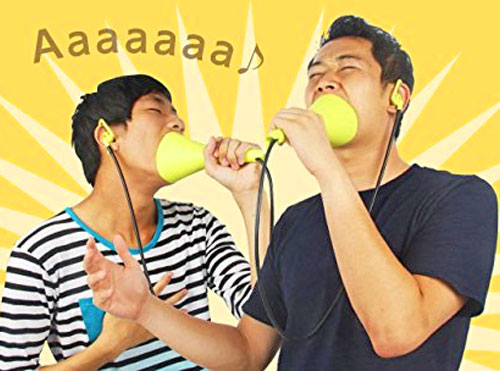 If you're one of those people who spits when they really get going, no worries - you can wash this mic with soap and water to ensure a clean singing experience every time.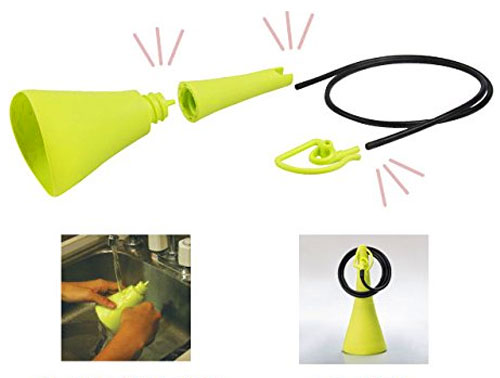 Check out the silent mic in action in the below video!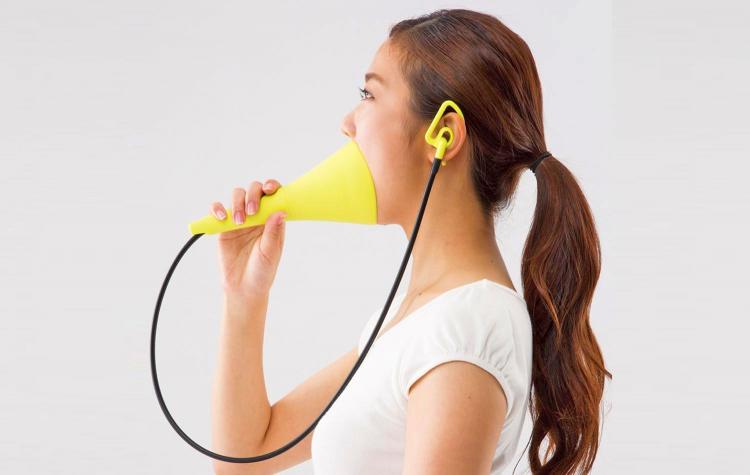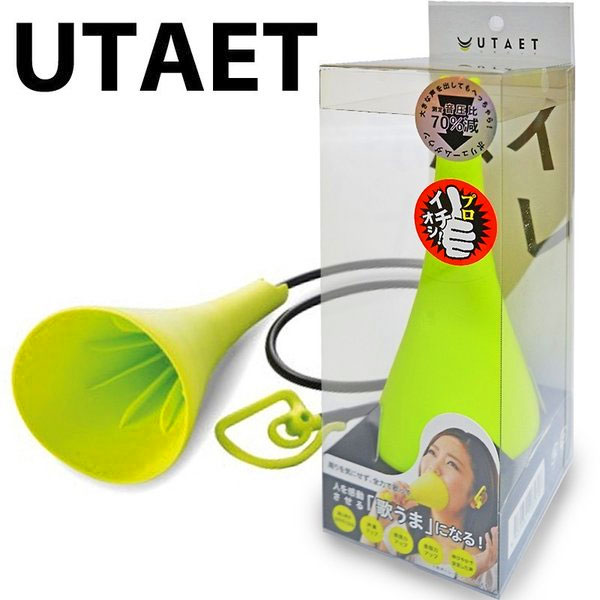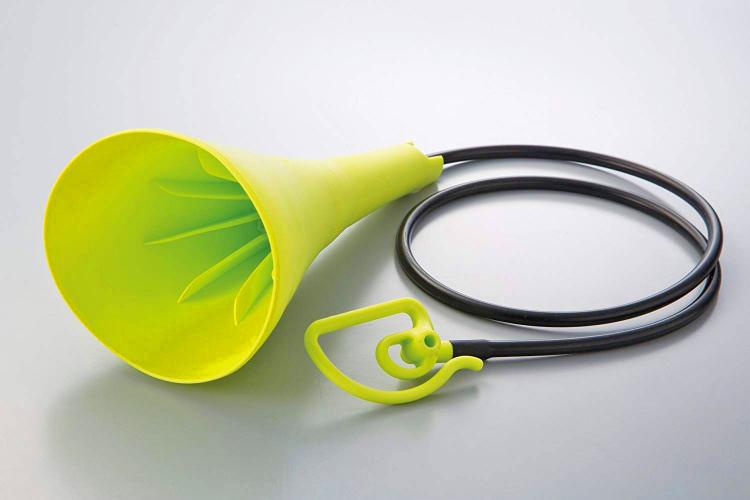 Subscribe To Our YouTube Channel