Granny Butt Pin Cushion
By Ryan on 01/24/2022 11:10 AM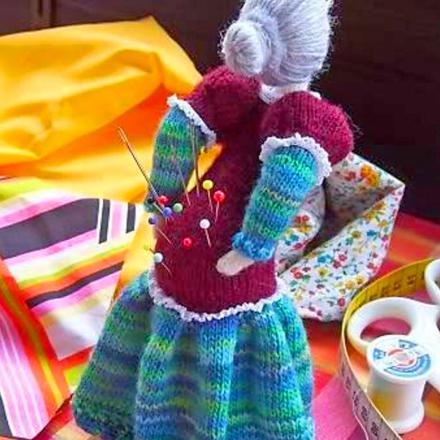 Would you love a cute sewing pattern that will hold all of your loose pins in one place? Then you will love this crocheted pincushion. If you appreciate the art that is crocheting from scratch, then this simple pattern will blow your mind. It's a simple yet unique pattern that is available for download in English and German.

Credit: Ravelry/gitwerg
The instructions for the granny butt pin cushion pattern are written in a simple way and there are lots of pictures and instructions to aid in clarifying the instructions.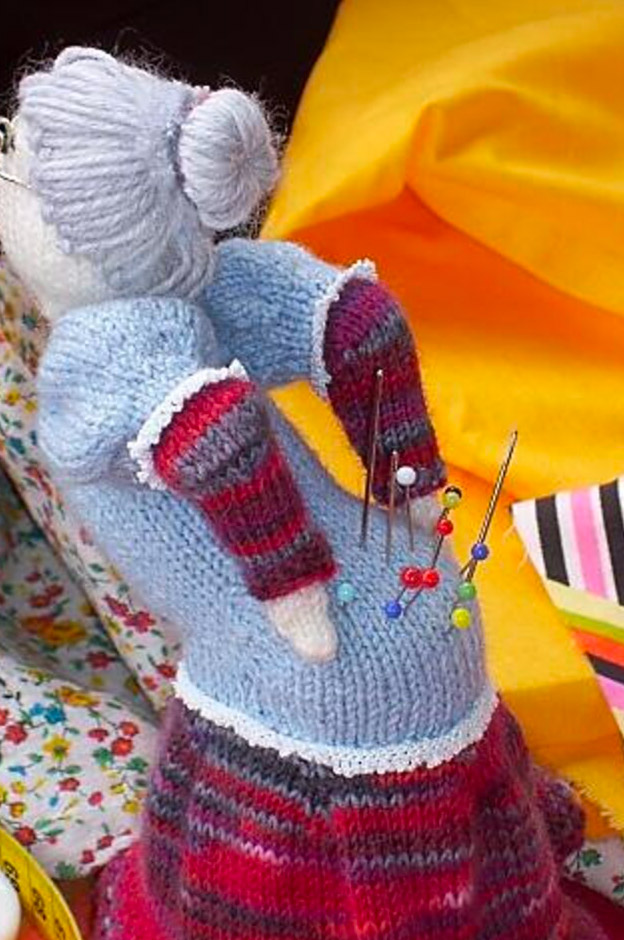 Credit: Ravelry/gitwerg
You don't need to be a master crocheter to pull of this pincushion, it's quite a simple pattern. The suggested yarn to actualize the pattern is the Schachenmayr Regia 4-ply, a hook size of 0.75 mm and a needle size of US 0-2.0 mm will do.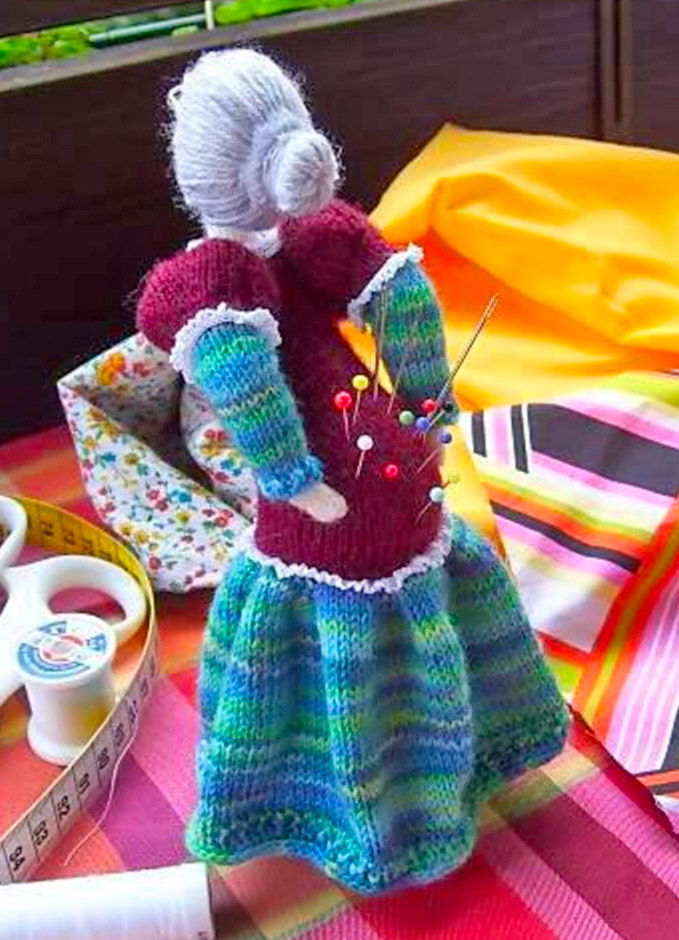 Credit: Ravelry/gitwerg
The pincushion will need about 25g sock yarn for the body and 20g for both the upper part of the dress and skirt. The hair requires approximately 15g of yarn and the ruffles worked out of crochet yarn size 80.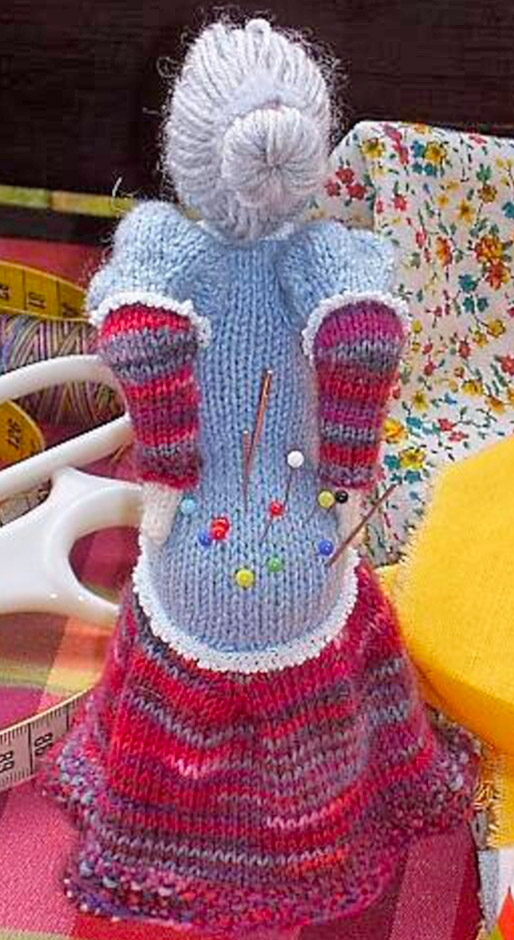 Credit: Ravelry/gitwerg
The crocheting skills you'll use in creating this pincushion include, worked in the round, where the pattern is worked in a continuous round fashion, it can be circular or tubular. Short Rows which is a pattern in which partial rows are worked back and forth and the Written Pattern, which is a basic pattern.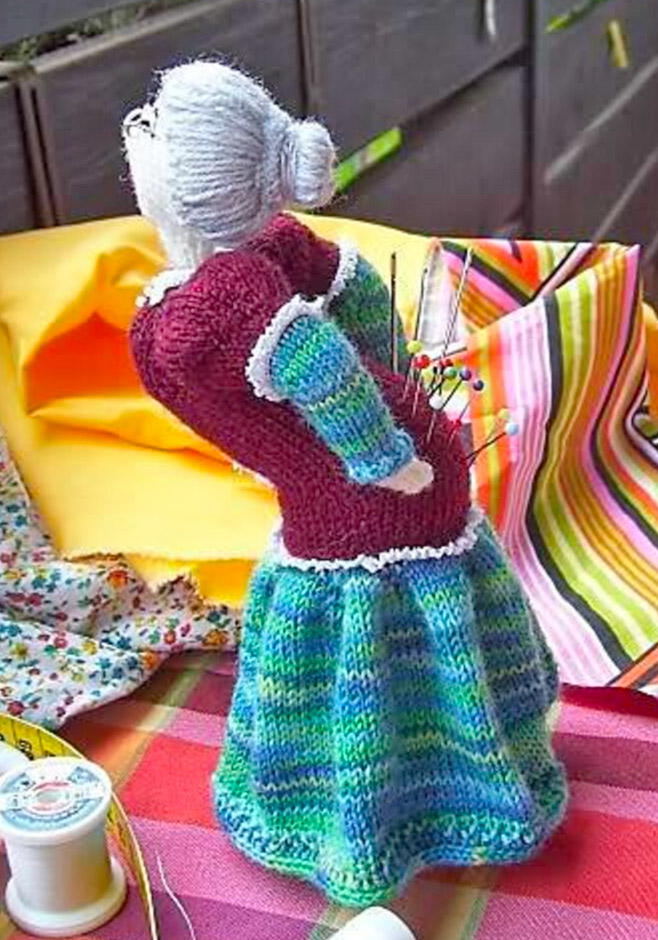 Credit: Ravelry/gitwerg
The accessories you'll need to make this granny butt pin cushion include:
6-Inch wire for the glasses
Pearl beads for the buttons
Gray yarn for the hair
3-inch piece of rolls
2 cardboard circles
Glue for a stand
You will also need a tapestry needle, stuffing, stitch holder, and stitch makers. Everything on the list is pretty much available and simple to find.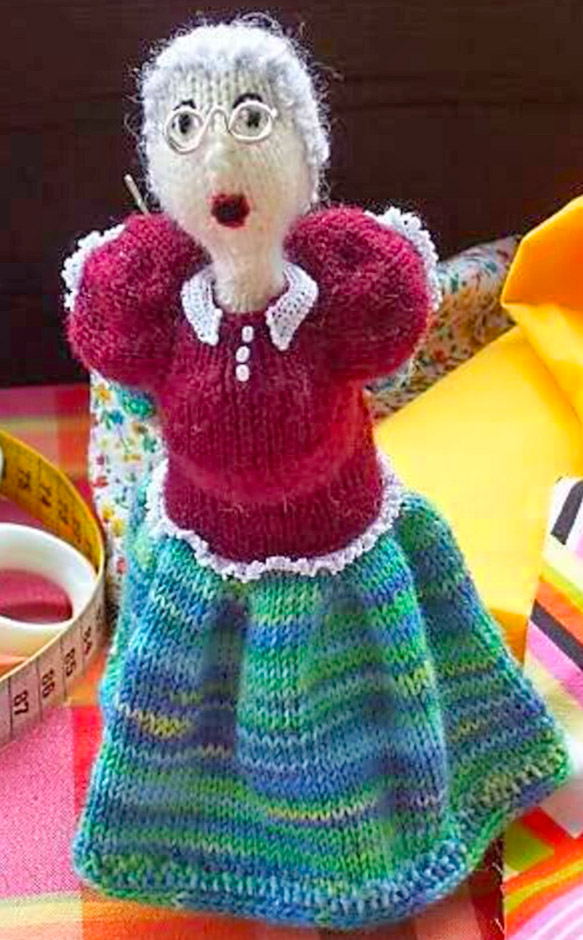 Credit: Ravelry/gitwerg
This granny butt pin cushion is a great gift idea for anyone who loves to sew and it's also a funny way to hold your pins while sewing other patterns.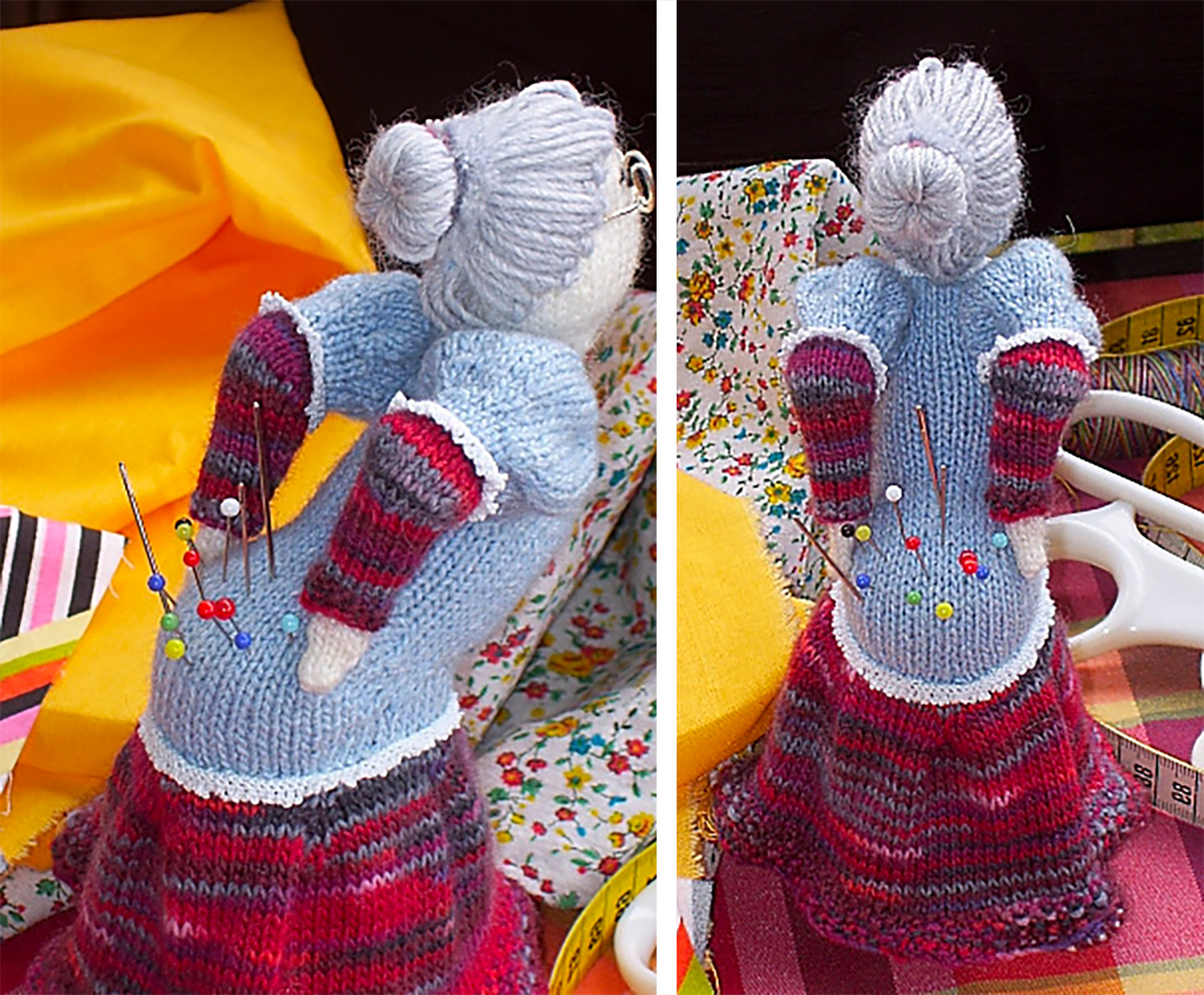 Credit: Ravelry/gitwerg