19 Weird Gifts For Dad That He'll Probably Love In 2021
By Ryan on 11/11/2021 11:26 AM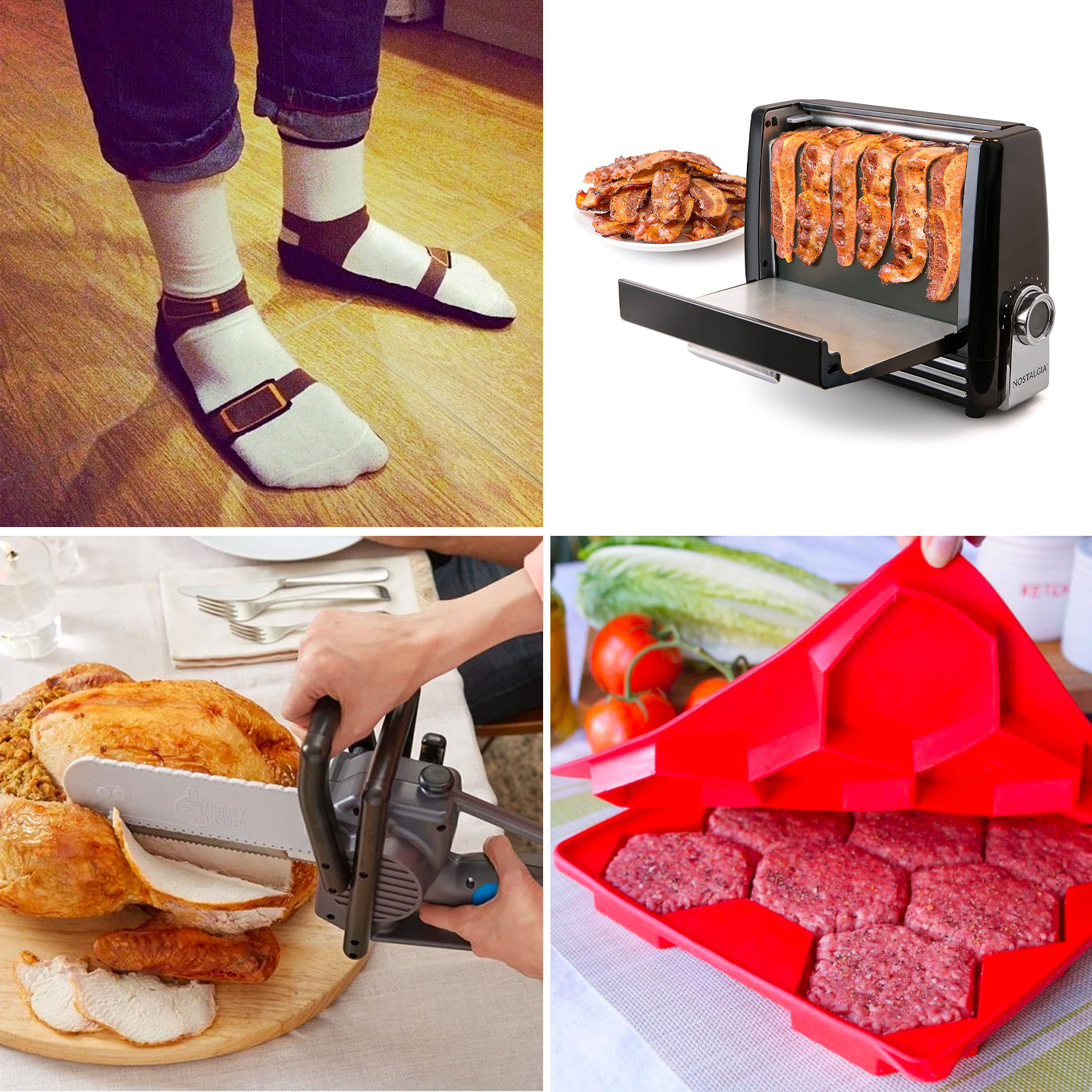 Your dad probably didn't give birth to you, but he still deserves some love every now and then. Finding a good gift for your pa isn't always easy however. So we've compiled a list of wacky, funny, and occasionally helpful gift ideas that will make your dad smile and forget that you could never catch a baseball when you were younger!
This Rifle Shaped Glass Whiskey Decanter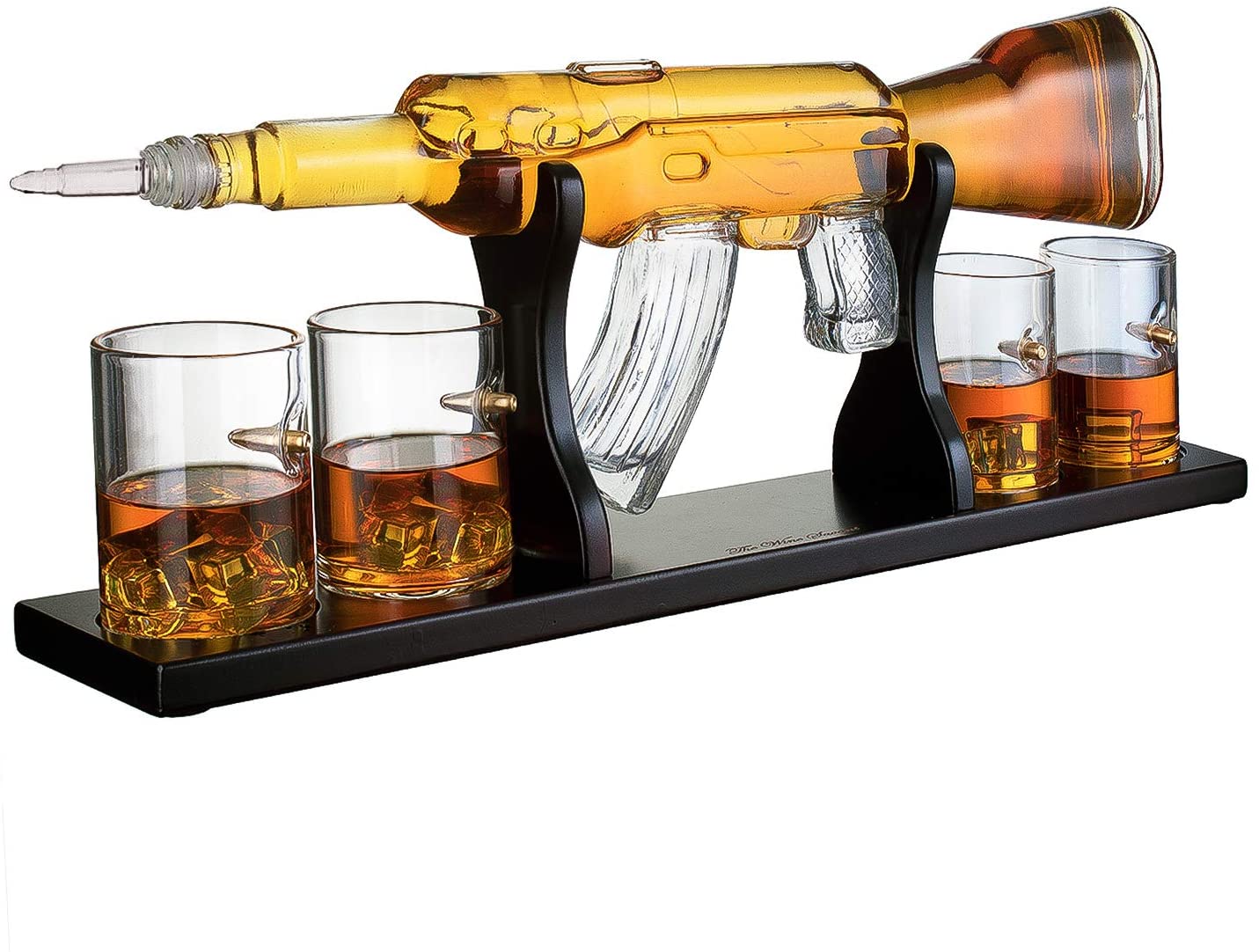 Get this one here
If your dad is a gun nut and whiskey lover, he'll be a big fan of this super masculine (and classy) whiskey decanter set constructed from durable borosilicate glass. The purchase includes a display stand and four "bullet" whiskey glasses. Just don't try to take it on an airplane!
These Charcoal Underwear Pads That'll Neutralize Dad's Fart Smells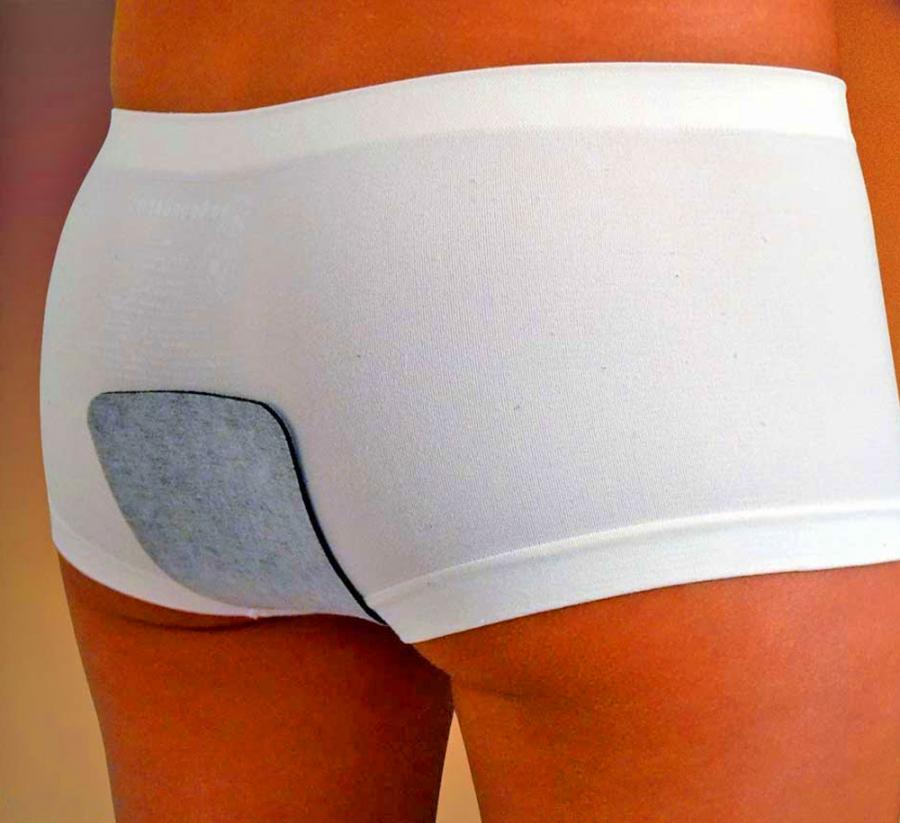 Get this one here
We all know Dad just lets them loose when it comes to farts and belches, especially in the privacy of his own home. So why not secretly give yourself a gift that's actually meant for Dad! These hilarious charcoal underwear pads will sit on the outside of Dad's underwear and filter all of his farts so everything will still smell like roses once Dad gets home!
This Stylish Dad Bod Crop Top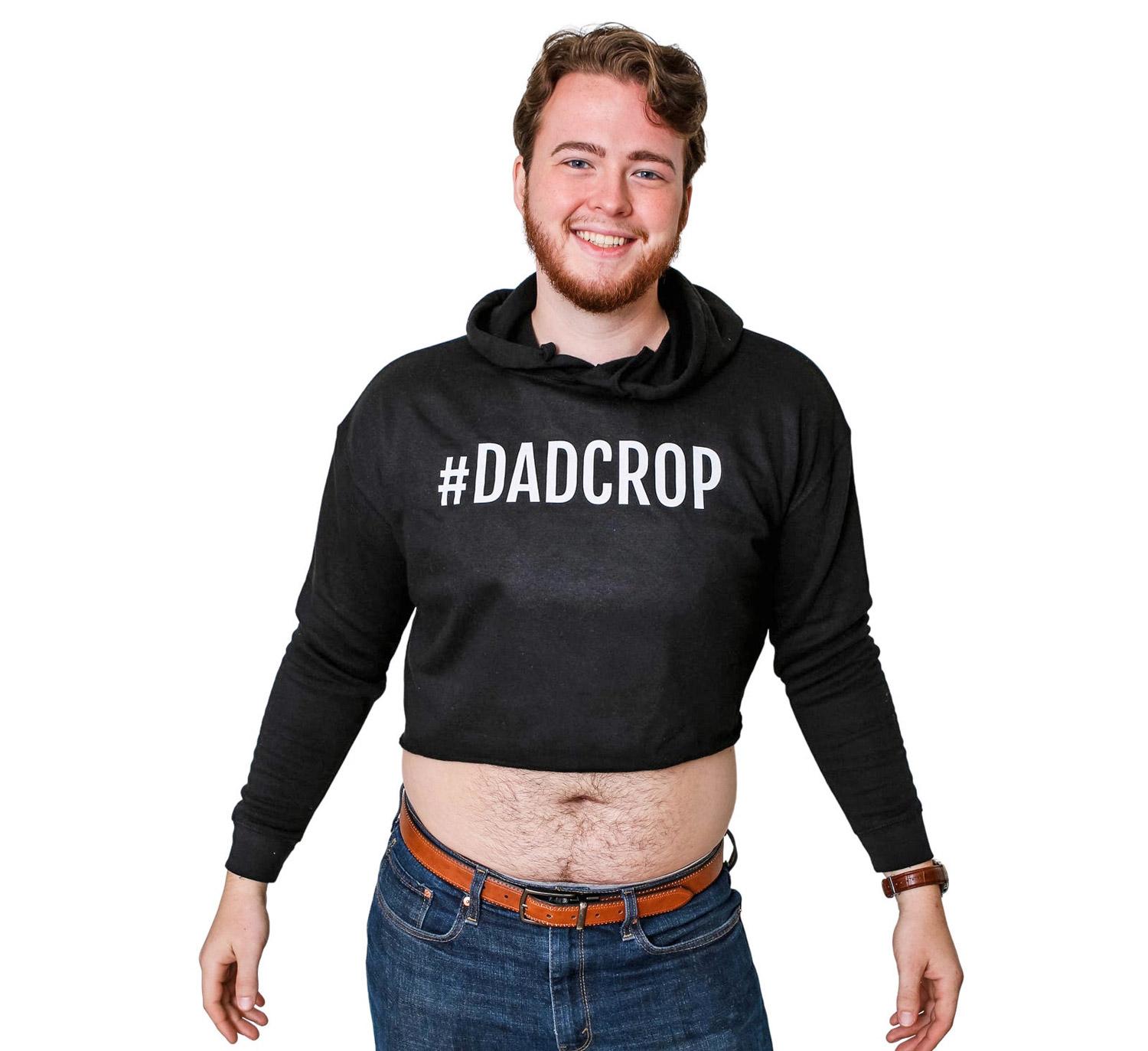 Get this one here
If your dad has a bodacious bod, he'll definitely appreciate this crop top that shows off his glorious beer gut. The #DadBod crop top is super comfy with three end fleece and an ultra tight knit construction. Perfect for summer barbecues, football games, axe throwing, and more!
This Bar Soap That Smells Like Campfires, Gunpowder and Whiskey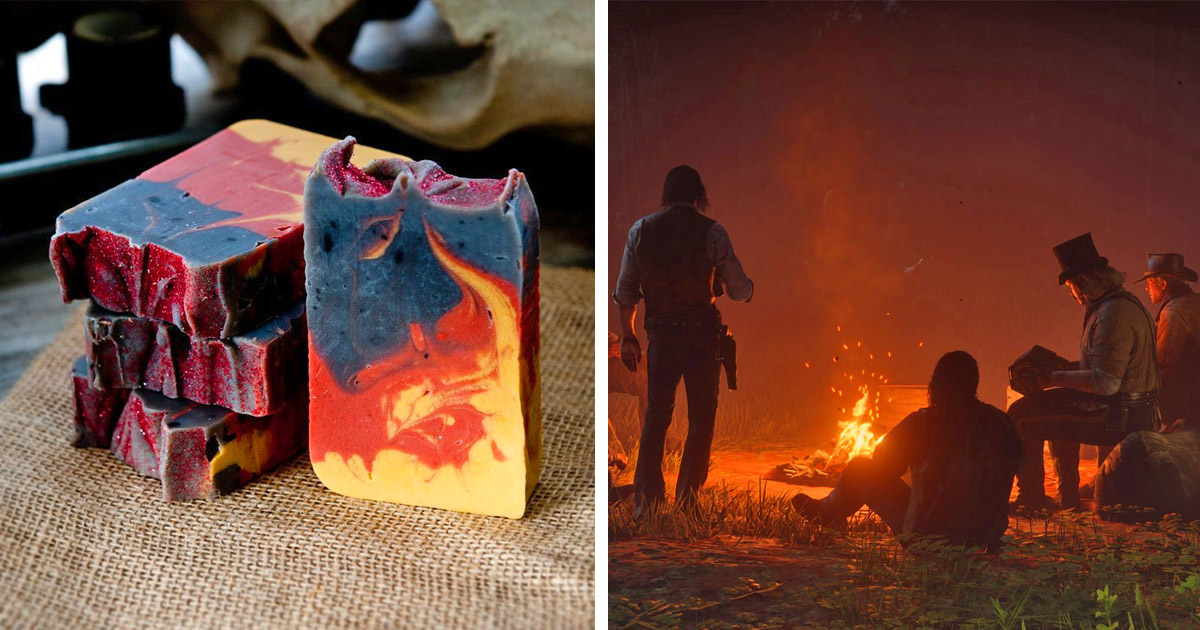 Get this one here
If your dad is one of those super macho guys that hates the smell of.. cleanliness, then he'll probably love these handcrafted soaps that smell like fire, whiskey, and gunpowder! The company, Outlaw Soaps, only uses natural ingredients and sustainable production practices, and each bar is packaged in stylish paper boxes.
These Birkenstock Sandal Socks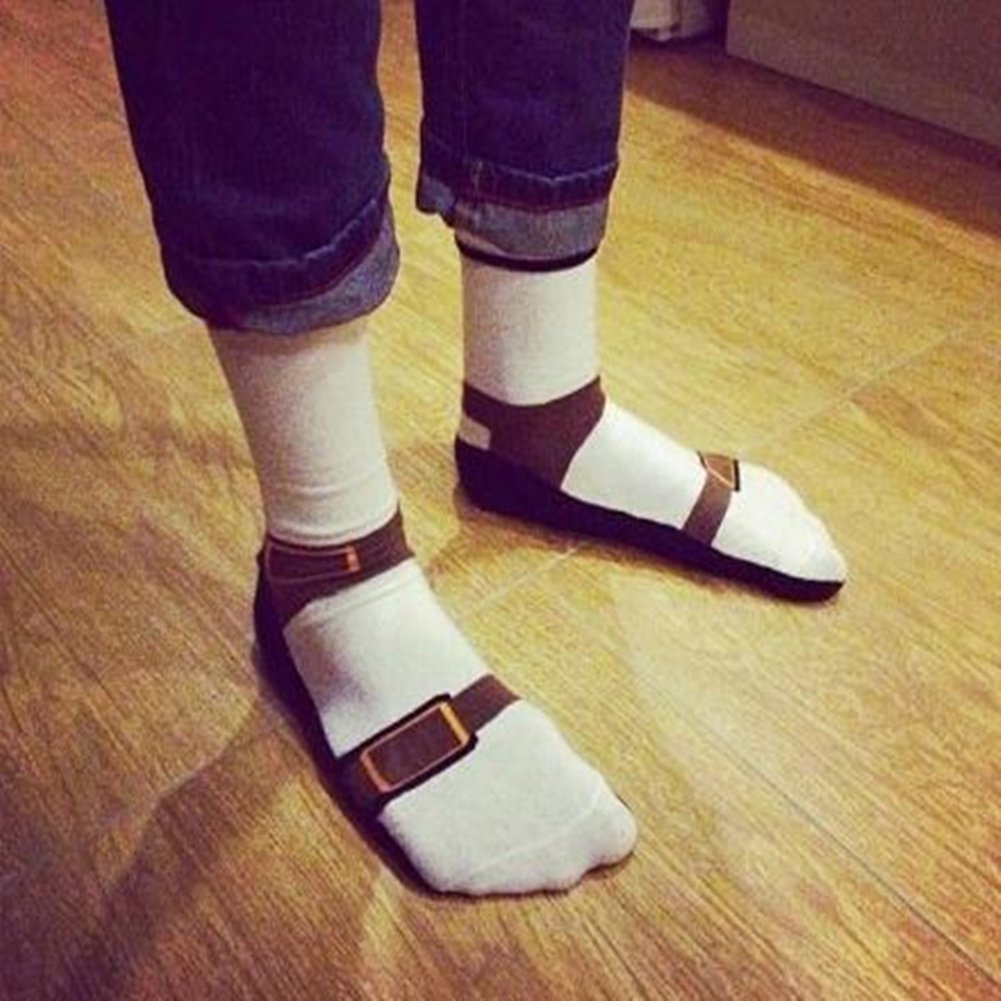 Get it here
Maybe your dad is less macho and more goofy and lame. That's certainly not a bad thing! If that's the case, he'll definitely love these socks that are designed to look like you're wearing sandals with socks. Bring on the embarrassment with these cotton-blend socks that are comfy and machine-washable.
This Giant Extendable Dinner Fork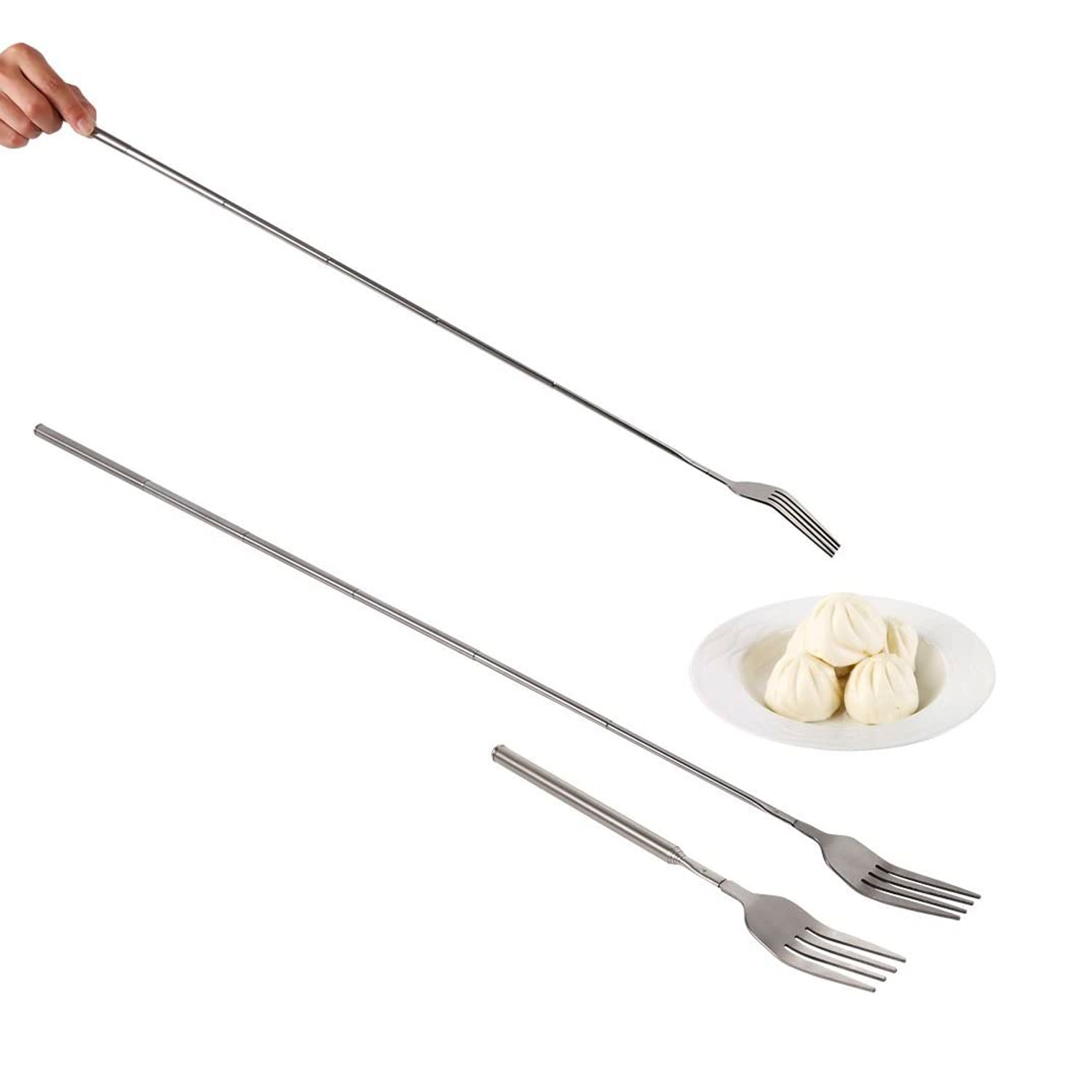 Get this one here
Ever heard of the Dad Tax? That's when your dad takes a percentage of food from your plate to make up for all of the headaches you've caused over the years. Show your father that you understand the way the world works with this telescoping dinner fork! This thing can be extended to over 25 inches, more than enough length to enforce taxation at the dinner table.
This Viking-esque Wooden Beer Mug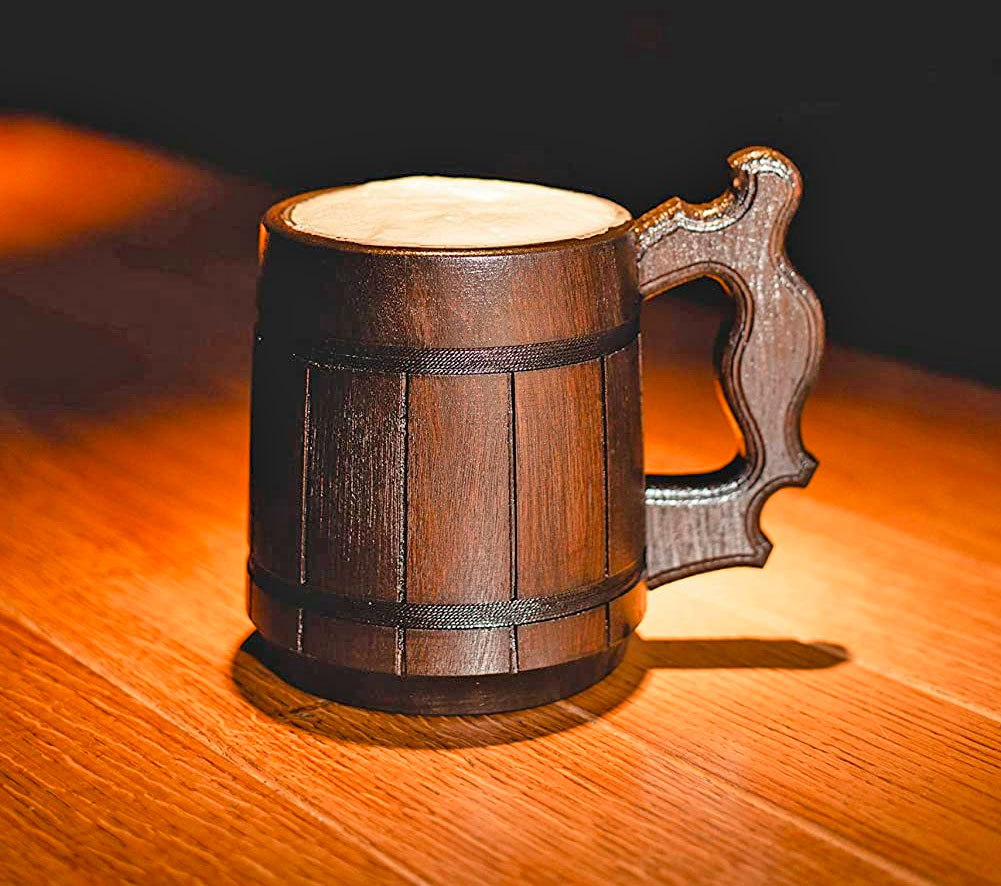 Get this one here
Encourage your pop to unleash his inner viking warrior with this authentic wooden beer stein! These mugs are handcrafted from real wood and feature a metal lining so they're easier to clean. Each mug can hold about 20 ounces of beer. Not too shabby!
This Ingenious Bacon Toaster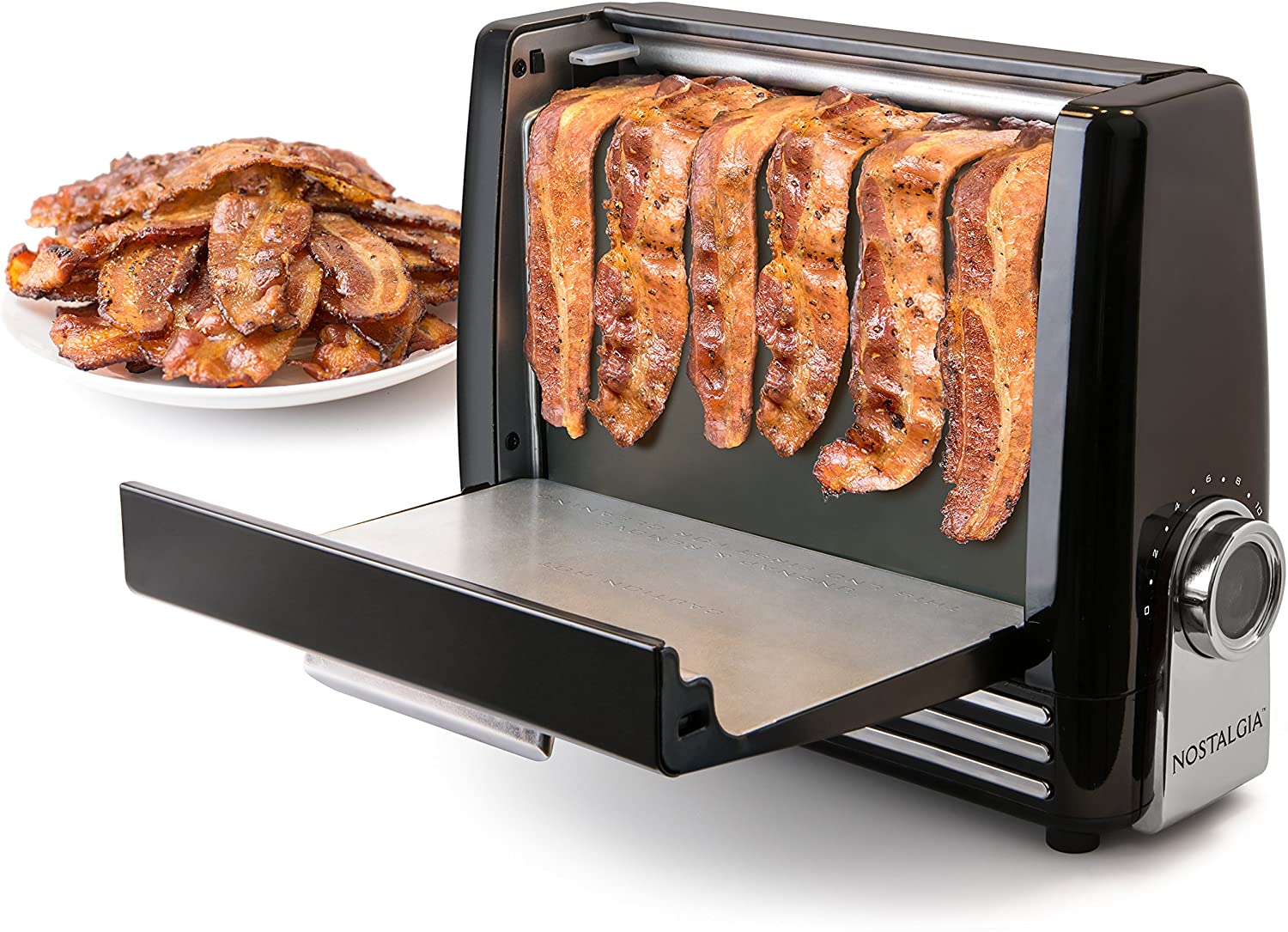 If you really want your dad to cry tears of joy, consider this bacon toaster that can cook up to six strips of bacon at a time. The clever vertical design features a drip tray that captures all the bacon grease, so it's… healthier? There are multiple settings to adjust the crispiness so you get perfect bacon every time.
This Multi-purpose Survival Tool For The Apocalypse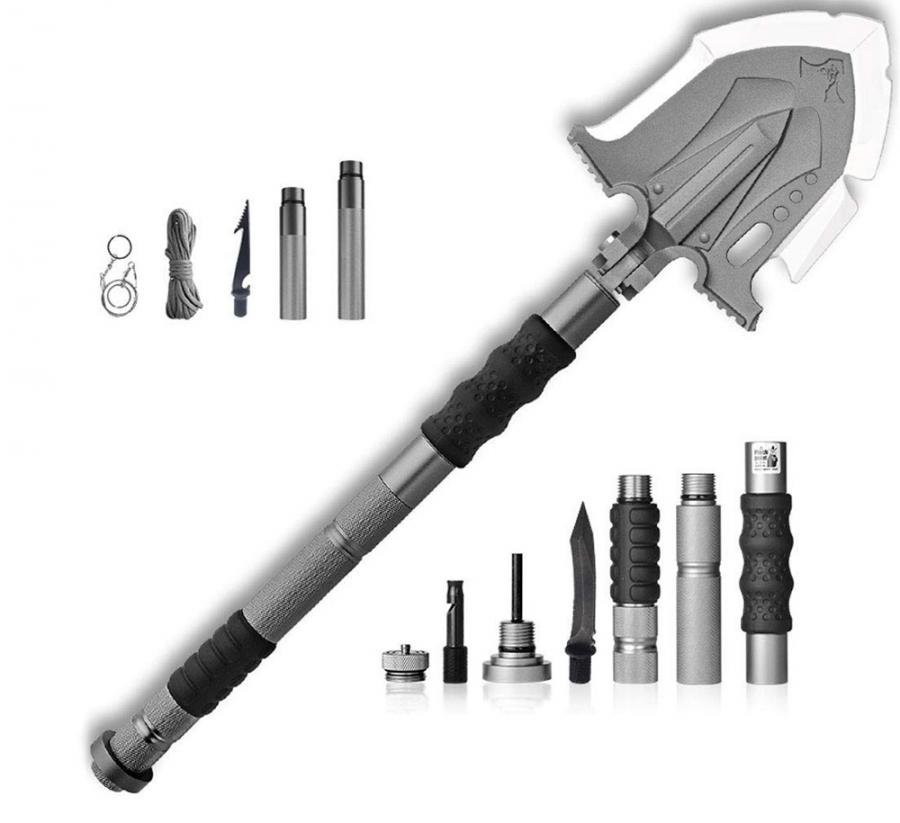 Get this one here
Perhaps your dad is one of those guys who thinks he could survive a zombie apocalypse. Show that you're not secretly rolling your eyes by giving him one of these stainless steel survival shovels. This shovel can bear a weight of over 1,000 pounds and can be used to replace 23 different tools, just in case your dad really is the last man standing.
This 2-in-1 Folding Beach Chair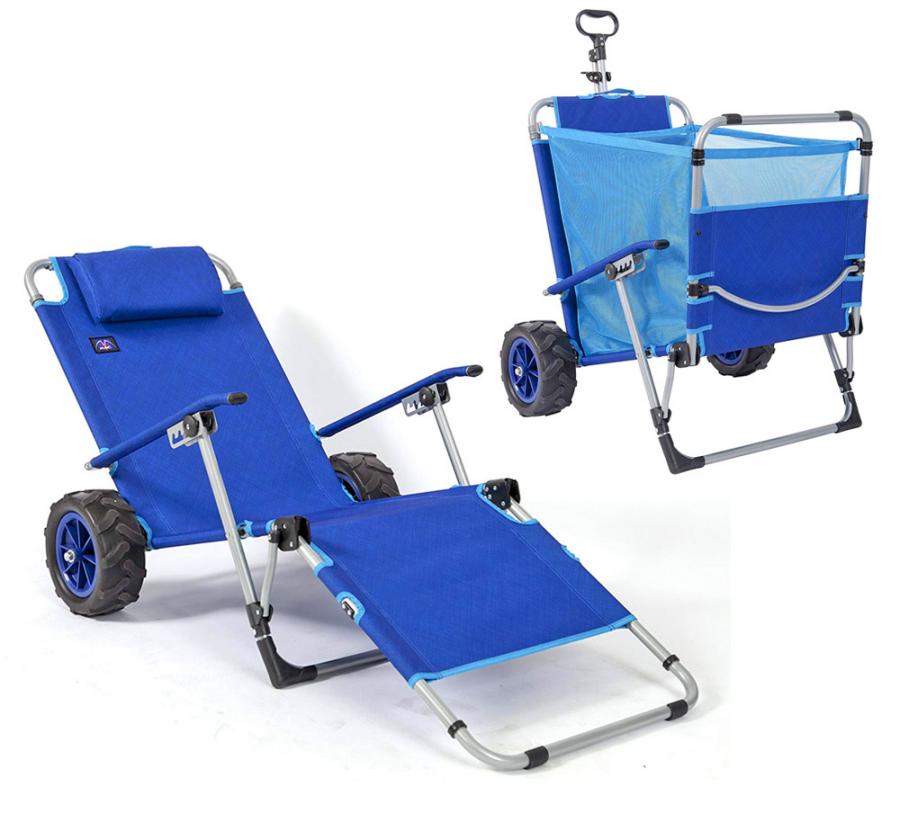 Get this one here
Maybe your dad is less of a survivalist and more of a napper? If so, he'll definitely love this folding beach chair that can be converted into a wheeled cart. The versatile beach chair has a telescoping handle and rugged wheels for sandy or rough surfaces. There's also a built-in head pillow for added comfort.
This Funny "Live Nudes" Shower Curtain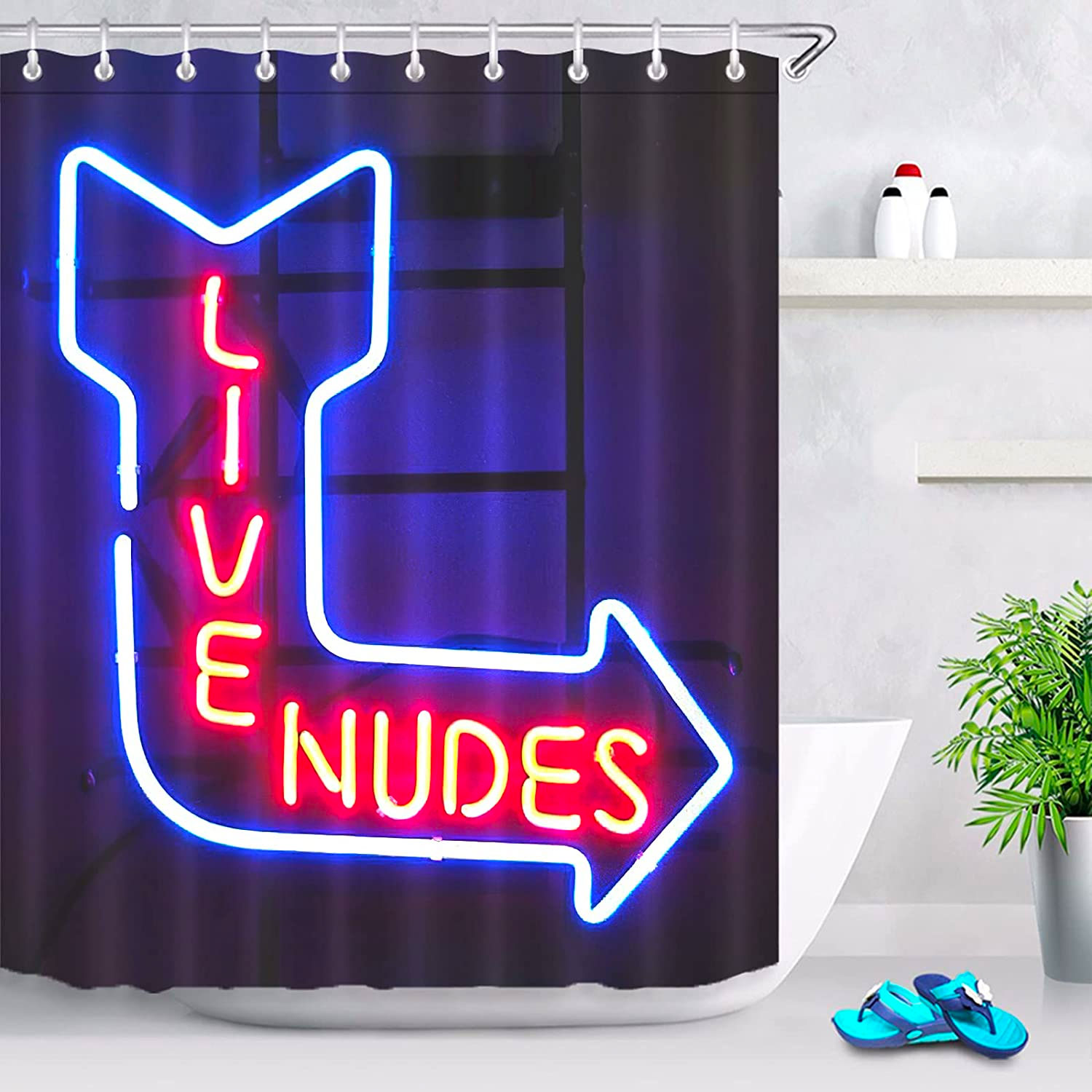 Get this one here
If your pop appreciates a good dad joke, you'll have him giggling all night long with one of these shower curtains that says "Live Nudes" in a neon sign font. This hilarious shower curtain is machine-washable and HD printed so the design is crystal clear.
This Clever Beard Measuring T-Shirt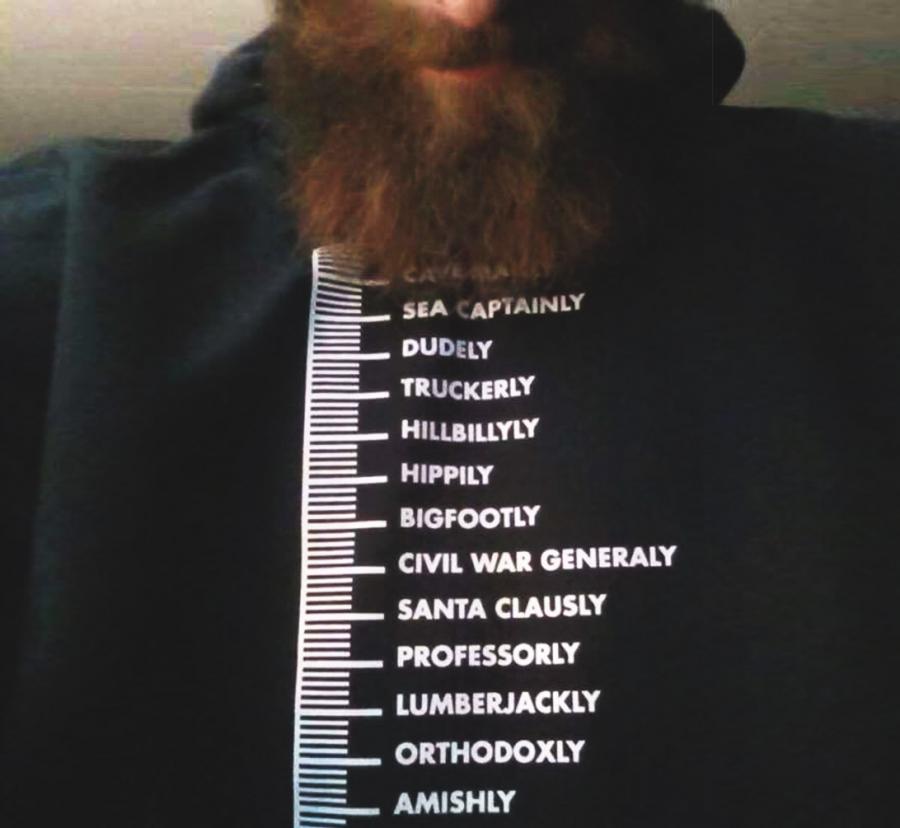 Get this one here
Is your dad the proud owner of a glorious beard? If it's still a work in progress, he'll definitely enjoy this beard measuring shirt with a chart to measure the length of his growing beard. The chart starts at "Manly" and goes through the entire life cycle of the beard, from 'Hippiely" and "Lumberjackly", all the way to "Godly" and "Beardly".
This Hilarious Sons of Arthritis T-Shirt for Biker Dads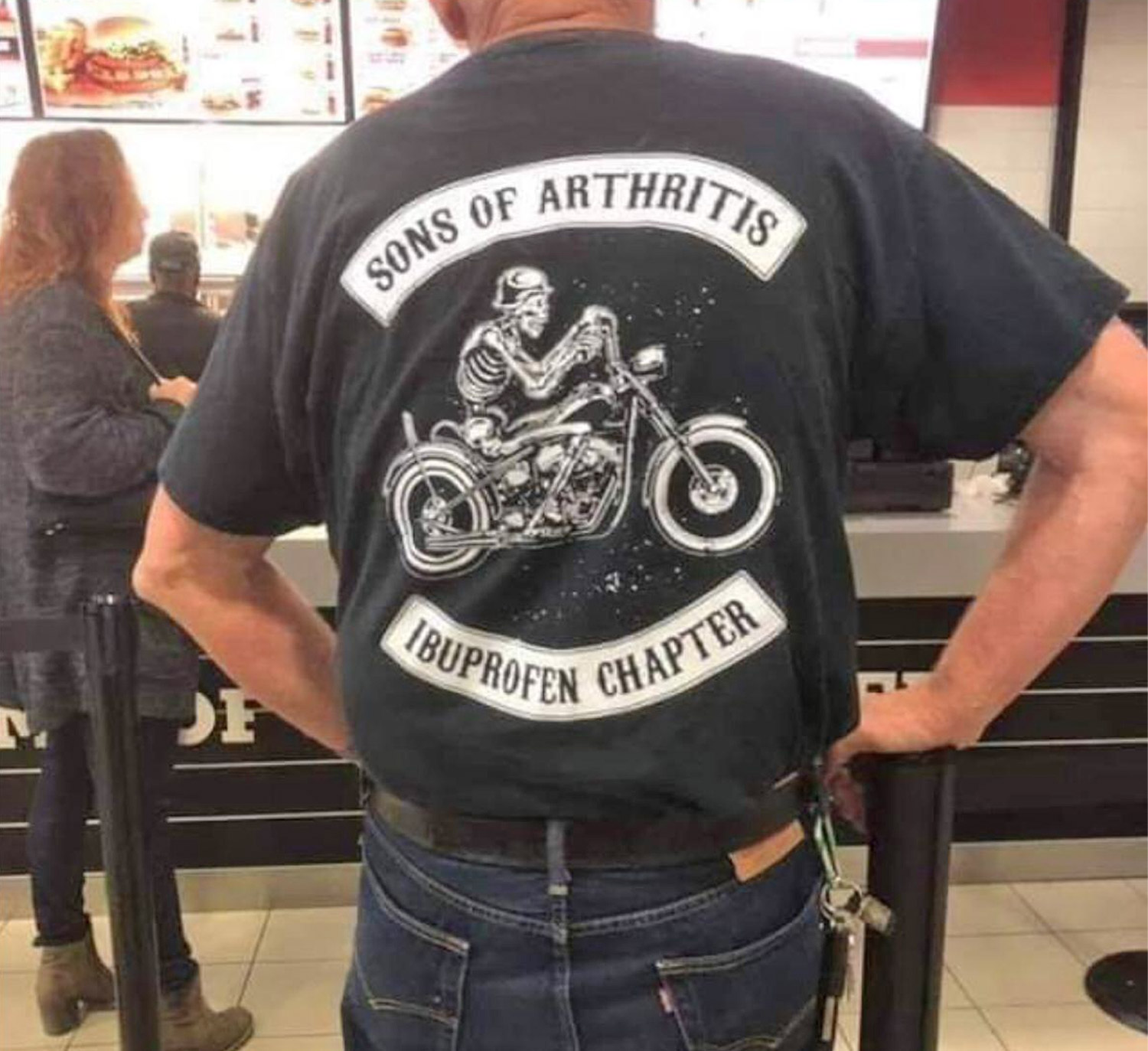 Get this one here
Maybe your dad used to be a bit of a hell-raiser but now he's just one of those old biker dudes at the ZZ Top concert? Make him an honorary member of a new biker gang by gifting him this hilarious Sons of Arthritis t-shirt. Just because he has some new aches and pains doesn't mean he's not a badass!
This Miniature Chainsaw For Carving Turkeys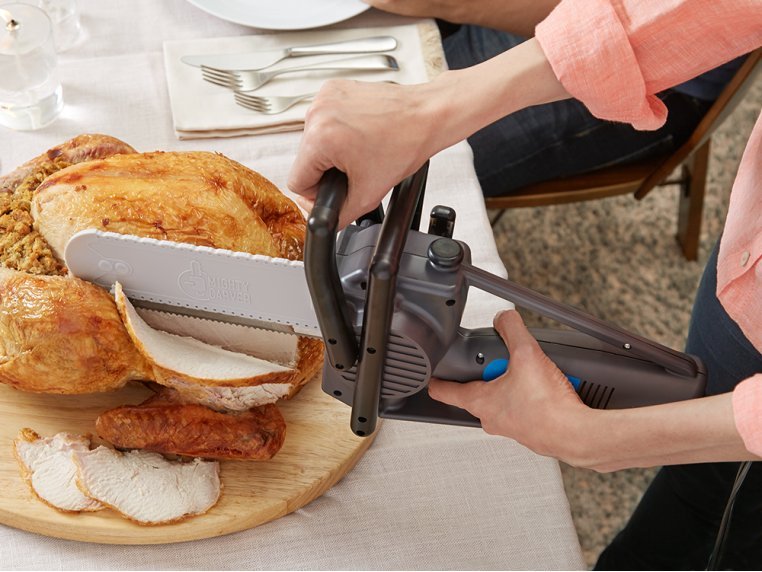 Get this one here
Does your dad make a big deal about carving the turkey every year on Thanksgiving? Well, appeal to his delicate sense of manhood by giving him one of these mini turkey cutting chainsaws that are designed specifically for turkey carving! These electric carving knives are ergonomically designed and super fun to use.
This Waving Forrest Gump Windshield Wiper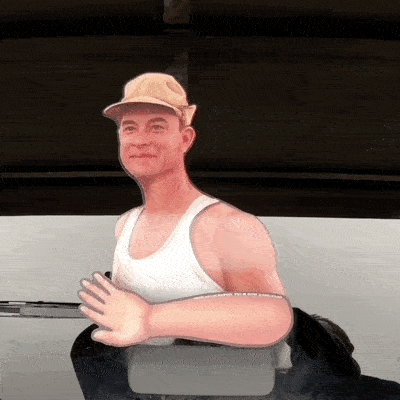 Get this one here
Everybody loves the film Forrest Gump, especially dads. Revisit one of the most iconic scenes from the film with this waving Forrest Gump windshield wiper with accompanying decal! All the included parts are durable, weather-resistant and Tom Hanks-y.
This Ridiculous Swiss Army Knife With 83 Tools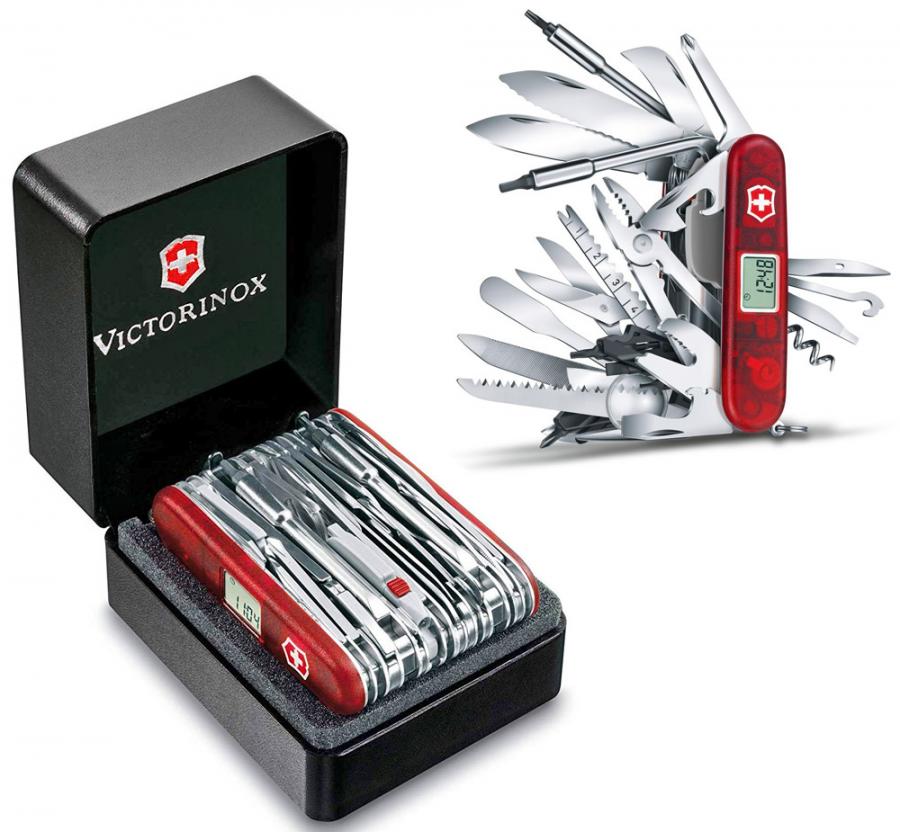 Get this one here
Maybe you have one of those handy dads that can fix anything? If so, this ultimate Swiss army knife is essential. Its large size means that it's not exactly portable but it definitely gives the word multifunctional a whole new meaning. In addition to all of the basic functions, this impressive tool features a magnifying glass, corkscrew and even a digital clock!
This Burger Patty Former That Creates 8 Perfect Patties Instantly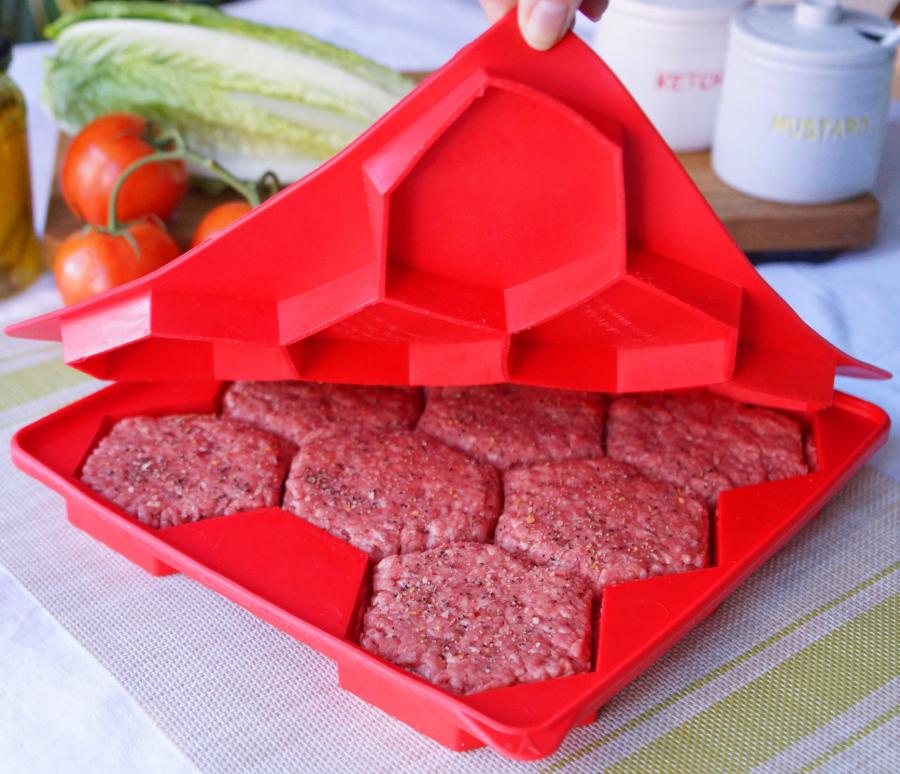 Get this one here
If you've got a dad that opts for forming his burgers from ground beef instead of frozen patties or preformed patties you can get at the grocery store, perhaps this item's for him! It's a silicone device that lets you plop in all of your ground beef, press the lid down, and instantly get 8 perfectly formed burger patties that are ready for the grill!
This Snot Nosed Egg Separator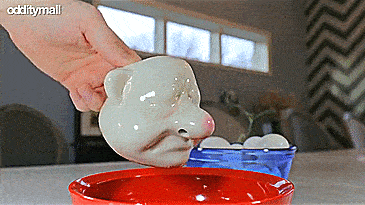 Get this one here
This is kind of one of those gift ideas that great for only Dad! Mom probably just wouldn't appreciate an egg separator that's made to look like snot oozing out of someone's nose into the food you're making like Dad would. Not only is this snotty nose egg separator quite disgusting and awesome, it's also quite satisfying to watch and use!
This Outdoor Folding Rocking Chair Lets You Rock On Any Terrain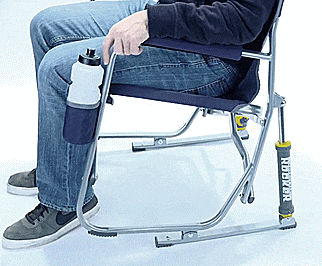 Get this one here
Every Dad requires to rock in the chair they're sitting. It's just hard-coded into their DNA. So instead of getting them a regular camping chair that's completely stationary, why not give your Dad the best of both worlds with this rocking camping chair! It's made with a unique Spring-Action Rocking Technology that provides extra smooth rocking on any kind of terrain! It even folds up and goes into carrying case just like a regular folding camping chair!