This Funny Live Nudes Shower Curtain Makes For The Perfect Dad Joke
By Ryan on 10/29/2021 9:54 AM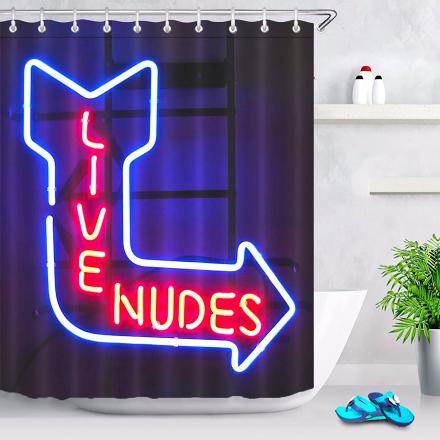 Here at OddityMall, we love a good shower curtain. I mean, there's just so much potential! You basically have a blank canvas in your bathroom that may or may not have a naked person behind it. The possibilities are endless! We've shared some pretty iconic shower curtain designs already, from this disturbing overweight mermaid to this regal portrait of the legend himself, Bill Murray. But no shower curtain is as humorous, witty or as neon as this "Live Nudes" shower curtain available from Amazon!
The shower curtain depicts a full color neon sign that says LIVE NUDES, with an arrow that points into the shower. Folks all over town are going to line up to see the show, only to discover my pasty ass holding a loofah and wearing a shower cap.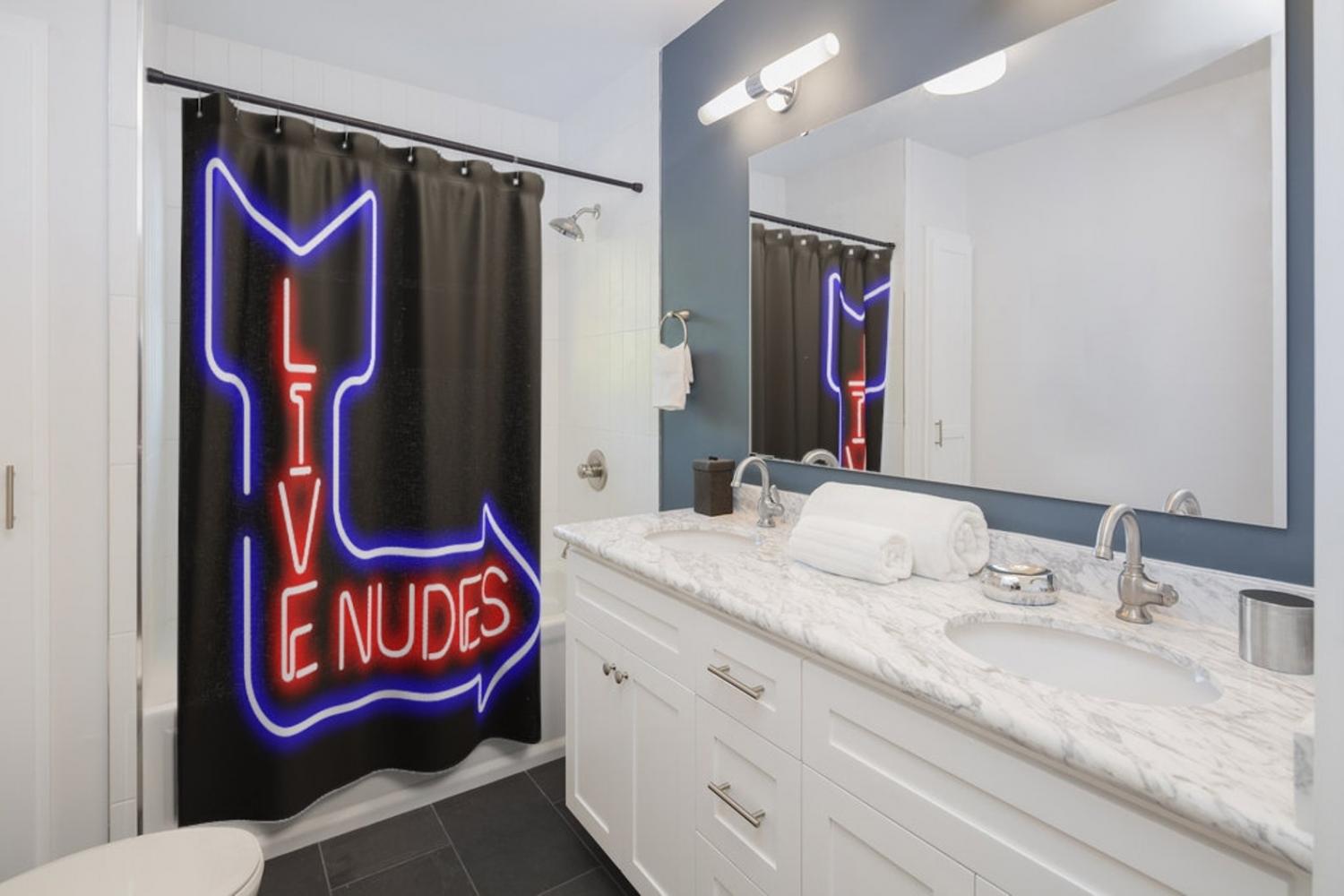 To me, this hilarious shower curtain conjures images of seedy bars in the big cities of old noir movies. I can almost smell the cigarette smoke and hear the jazz piano! It even makes my tiny apartment's bathroom feel kinda classy. The giggling naked person in the shower sort of kills the vibe though.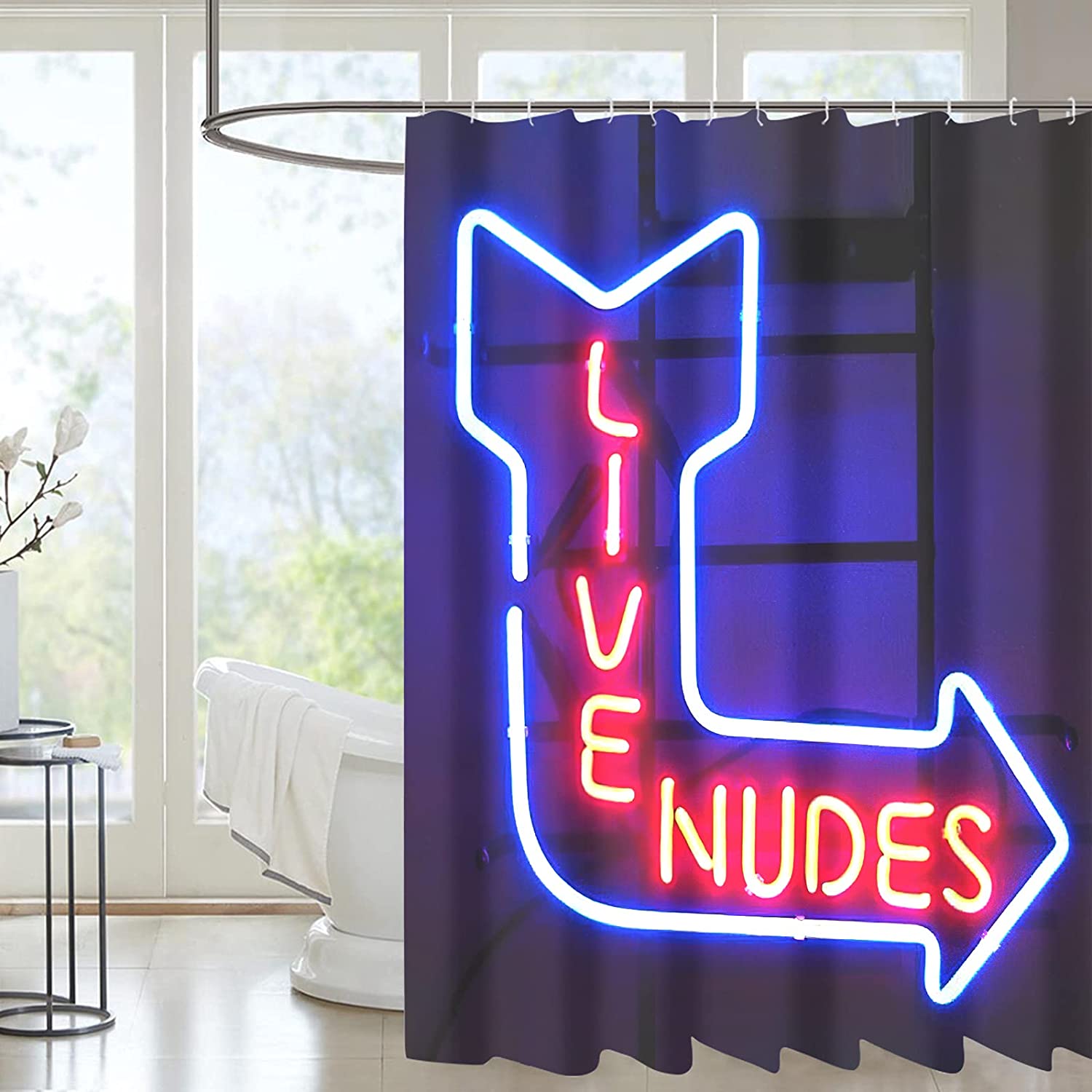 Anyway, this witty Live Nudes shower curtain is constructed from 100 percent water resistant polyester, meaning no shower liner is needed. It's also machine washable and dries fast. The image itself is HD printed, meaning the graphics are particularly crisp and high quality.
The funny 'Live Nudes' shower curtain measures 62 by 72 inches and comes with 12 hooks.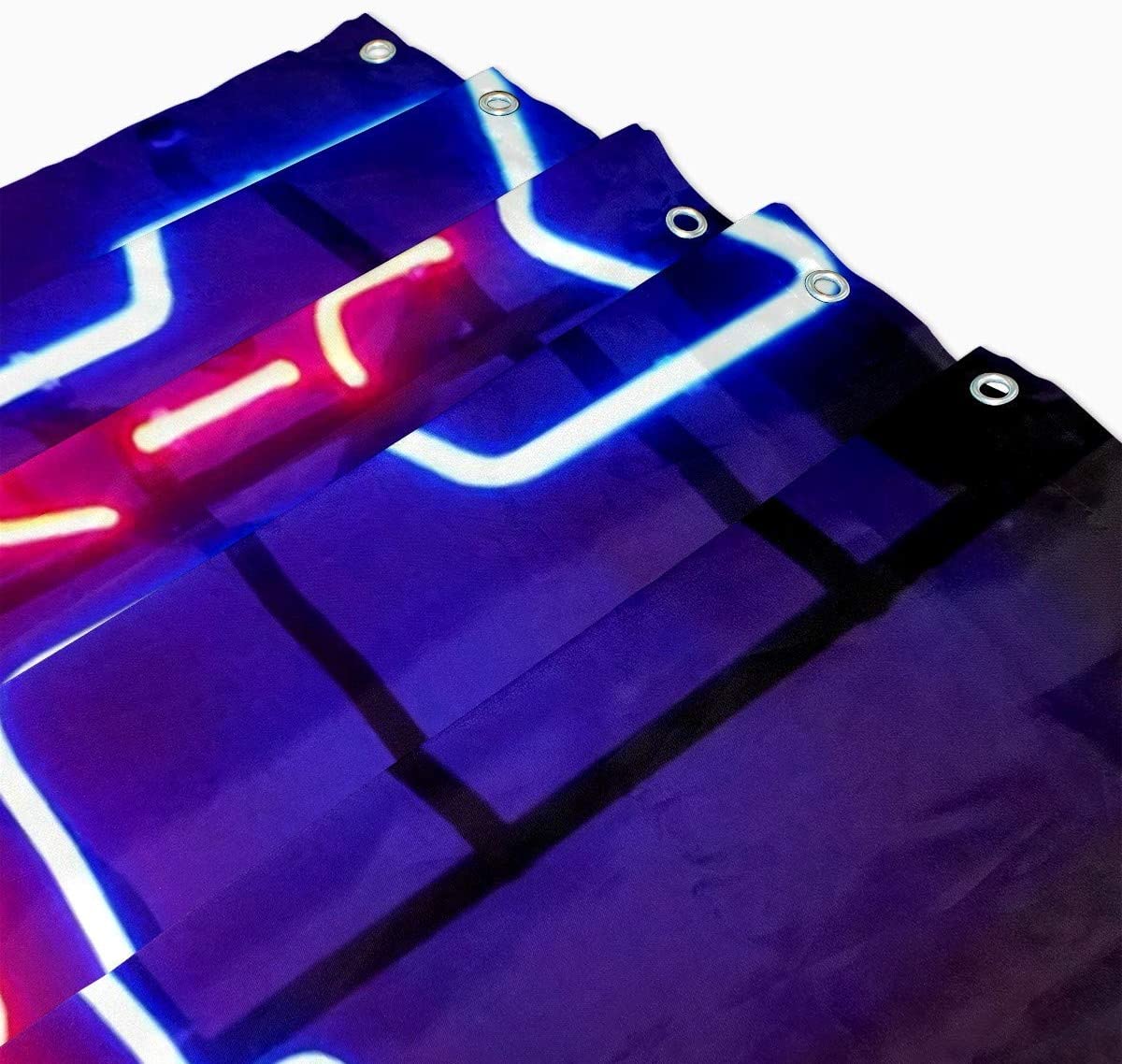 People online are loving this hilarious shower curtain too. One reviewer named Afton gave the bathroom product a five star rating and left a rave review with the title "The perfect shower curtain does exist!"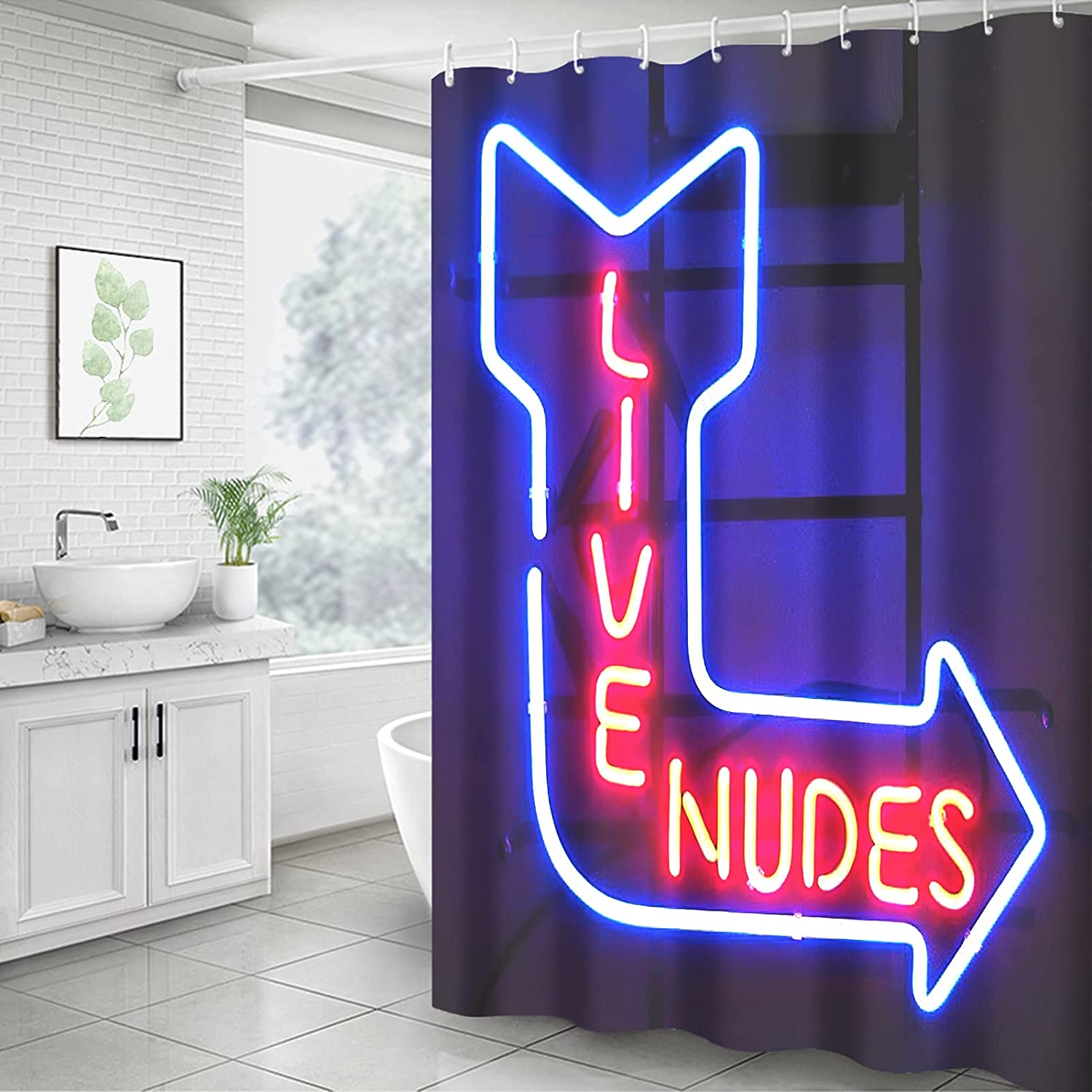 In their review, the user elaborated, "I didn't think the perfect shower curtain ever existed until I got this one in. This is such a conversation starter and everybody loves it! The quality is great and I am in love with it. I have bought 3 more for friends at this point. Highly recommend."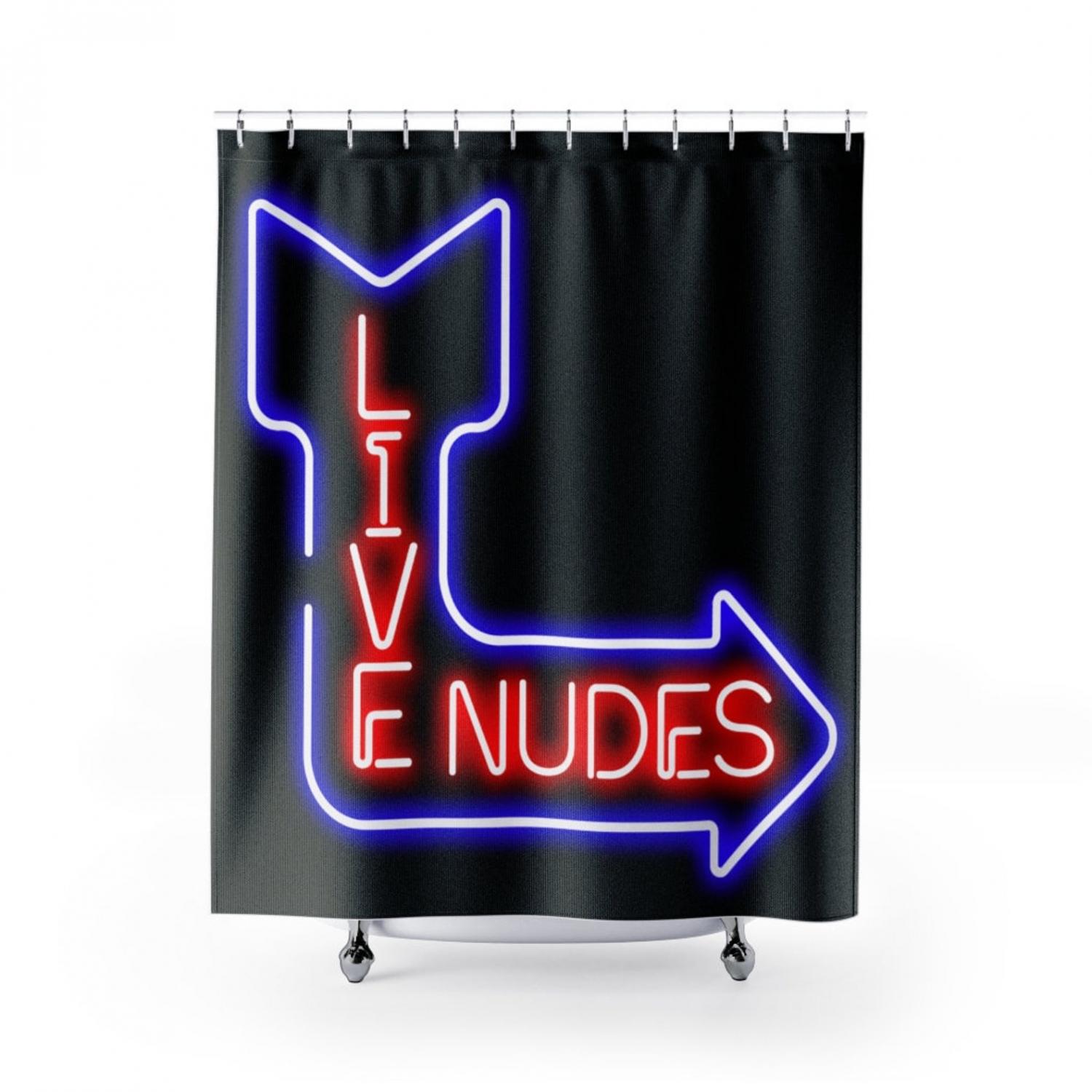 I'm with you, Afton! This popular Live Nudes shower curtain is only a little over $30, which is a small price to pay for endless LOLZ.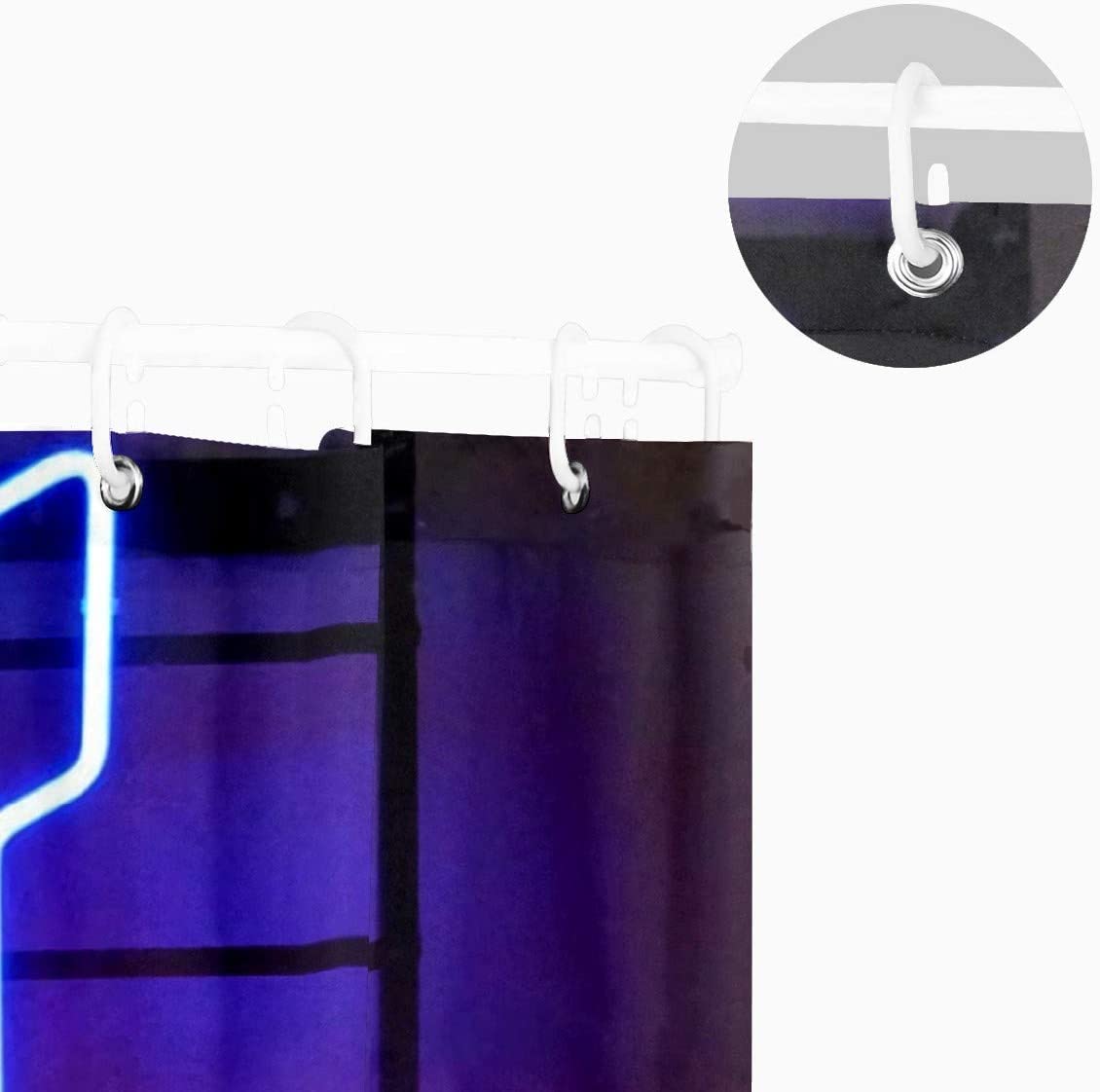 There's also 2 other versions of the Live Nudes shower curtain available on Amazon if you prefer something a little different! Check them out there!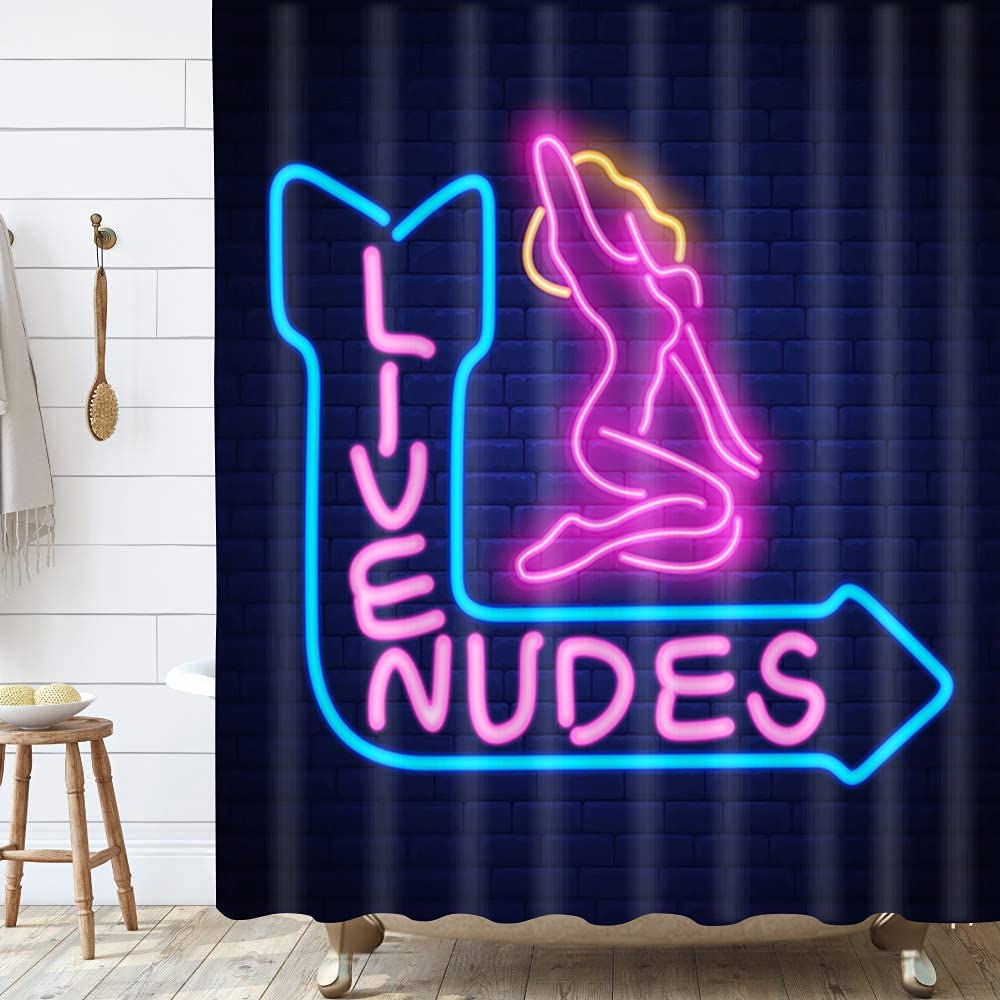 Get this version here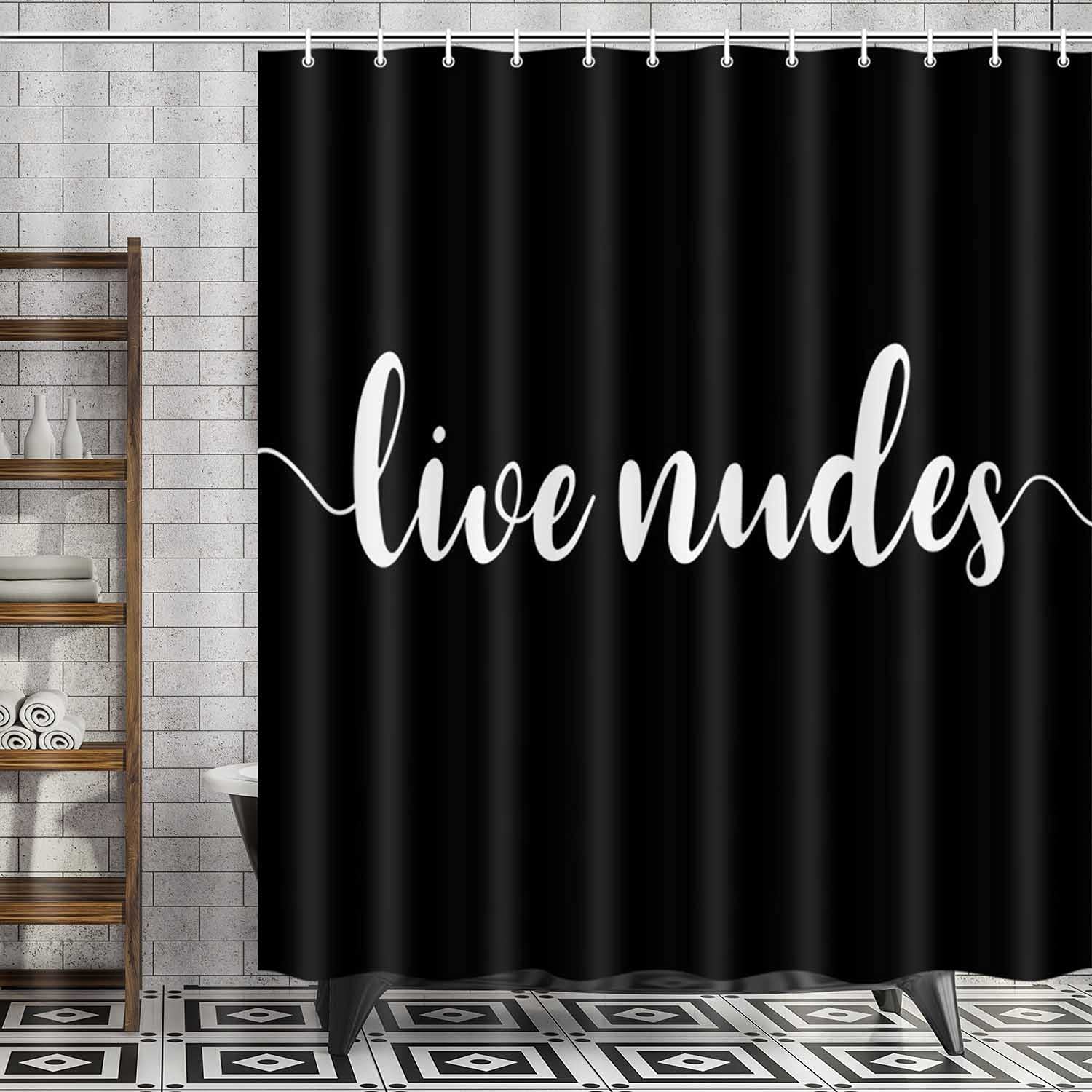 Get this version here