The Dad Crop Hoodie Is Here For Dad's Everywhere To Show Off Their Glorious Belly's
By Ryan on 07/07/2021 9:31 AM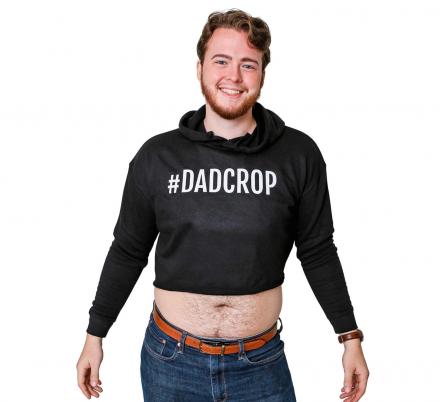 Let's face it - dad bods are in! From Don Draper to Ron Swanson, those endowed with this lovable physique are emerging from the shadows and flaunting their bods like there's no tomorrow. That's why we're glad products like this hairy gut fanny pack or this beer belly booze bladder exist. What a time to be alive! And now you can further display your adoration of the dad bod by purchasing this #DadCrop top for all of the enlightened dads in your life.
This crop top hoodie was created by none other than DadCrops on Etsy. The super comfy top is made from three end fleece with an ultra tight knit construction.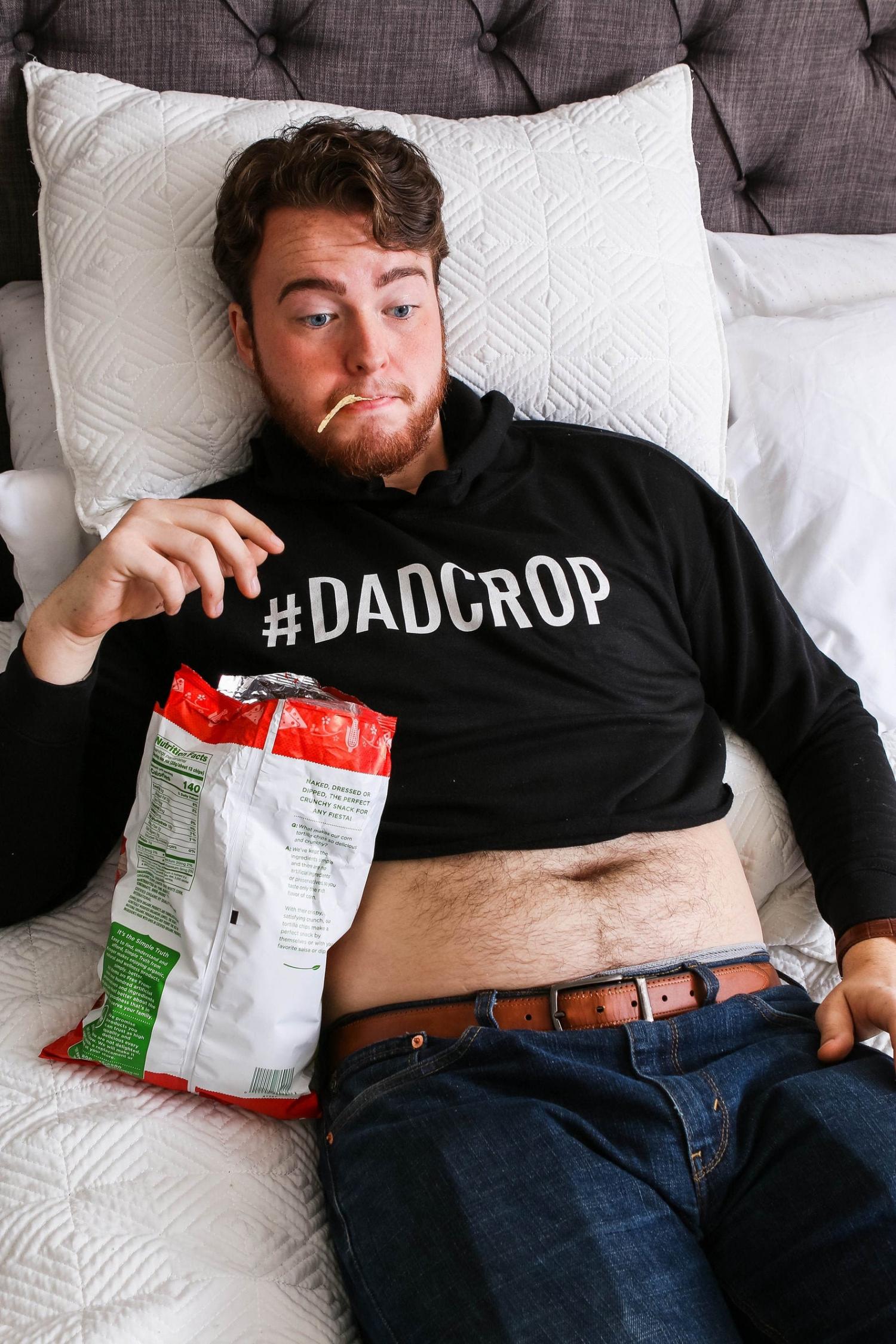 The Dad Crop hoodie is made out of 85% combed ring-spun cotton and 15% polyester.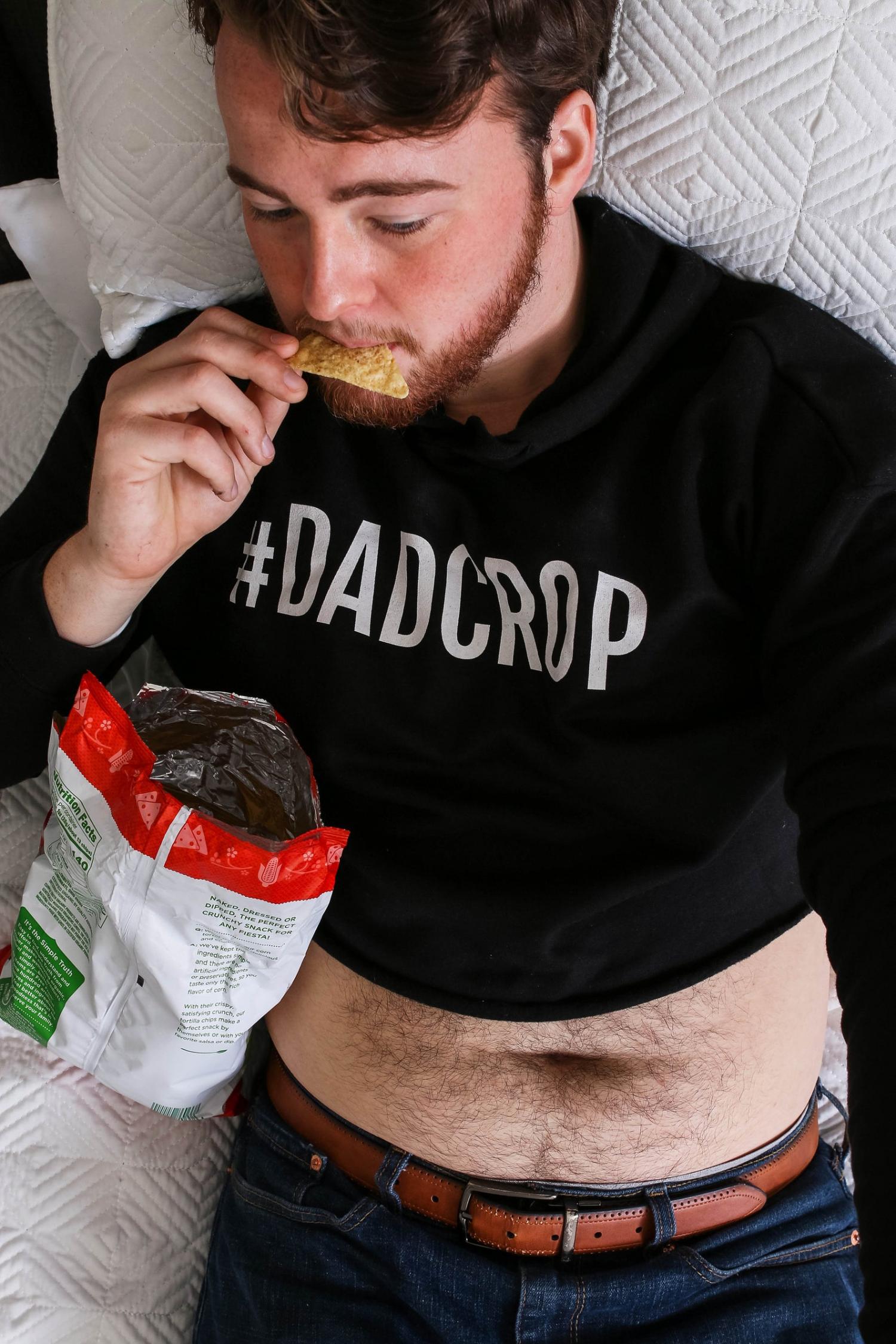 The Crop Top Dad hoodie comes in both white or black colors to choose from!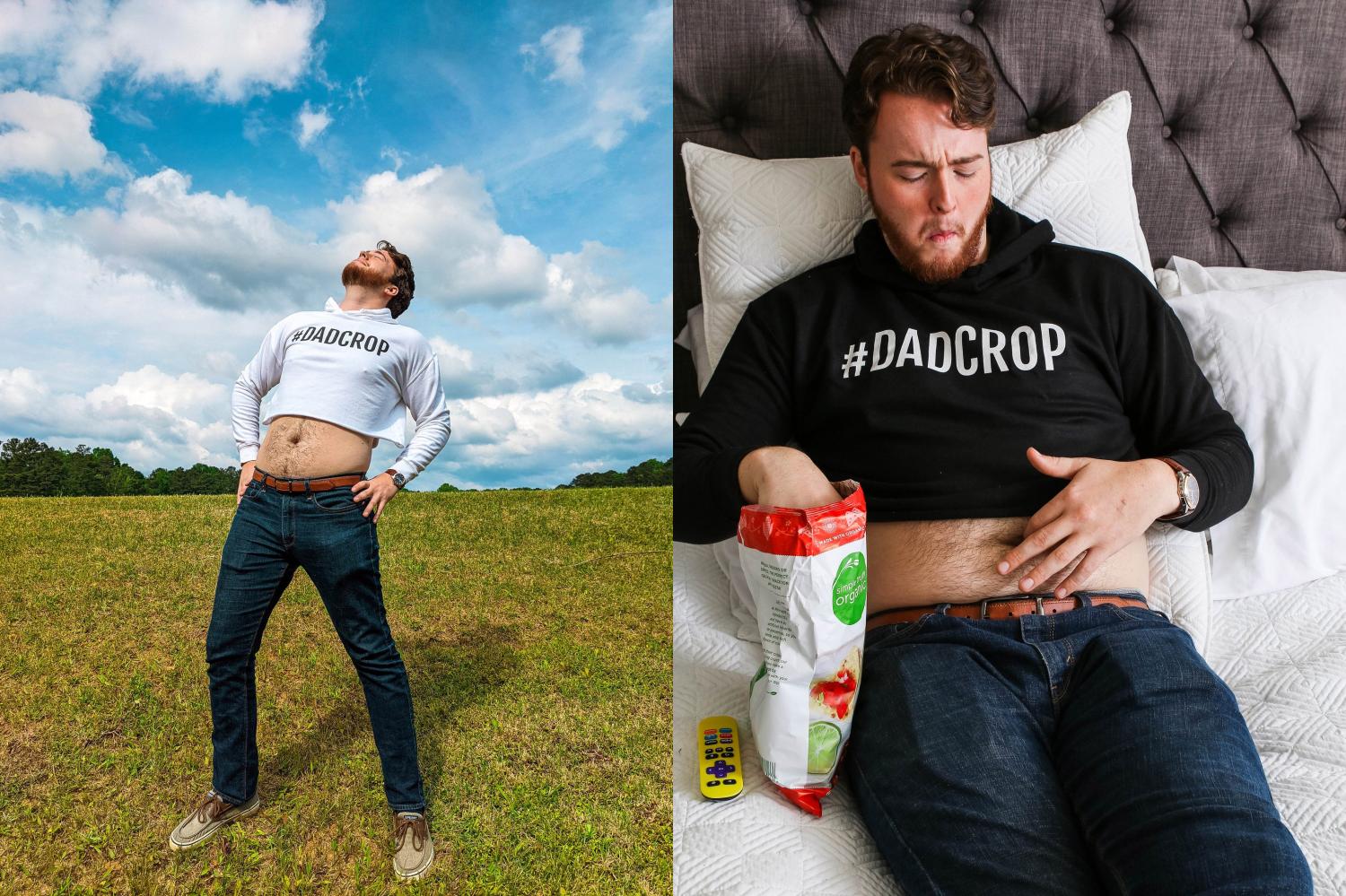 Perfect for long summer days hanging out by the pool (see what I did there?) or grilling with friends, the Dad Crop hoodie has a relaxed fit and goes great with any outfit.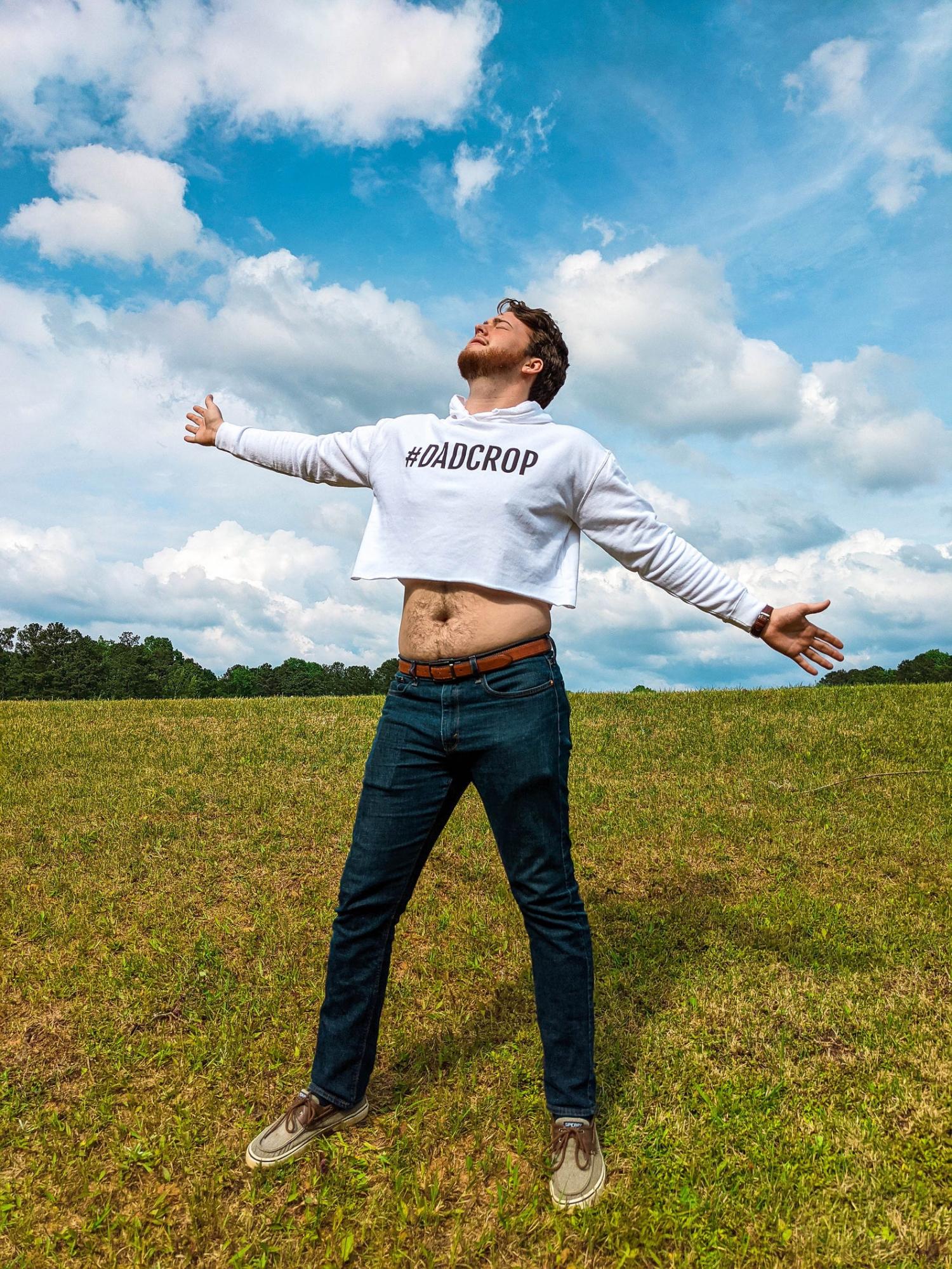 Just in case you were worried that the Dad Crop hoodie was too formal, the designers at DadCrops gave the comfy top a raw bottom hem.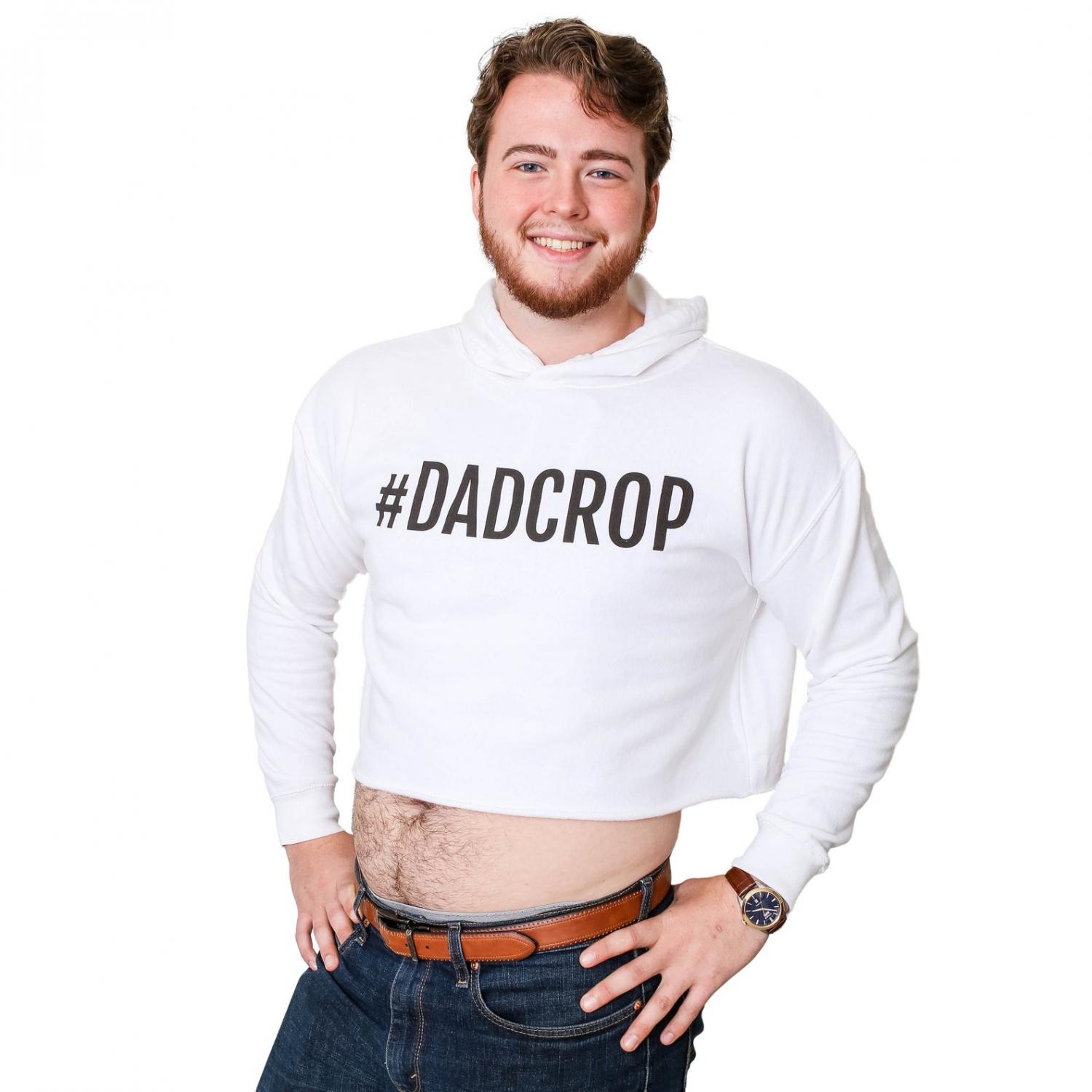 The super stylish #DadCrop hoodie is available in white or black and can be purchased in small, medium, or large sizes. And lucky you, it also ships free to any destination in the United States!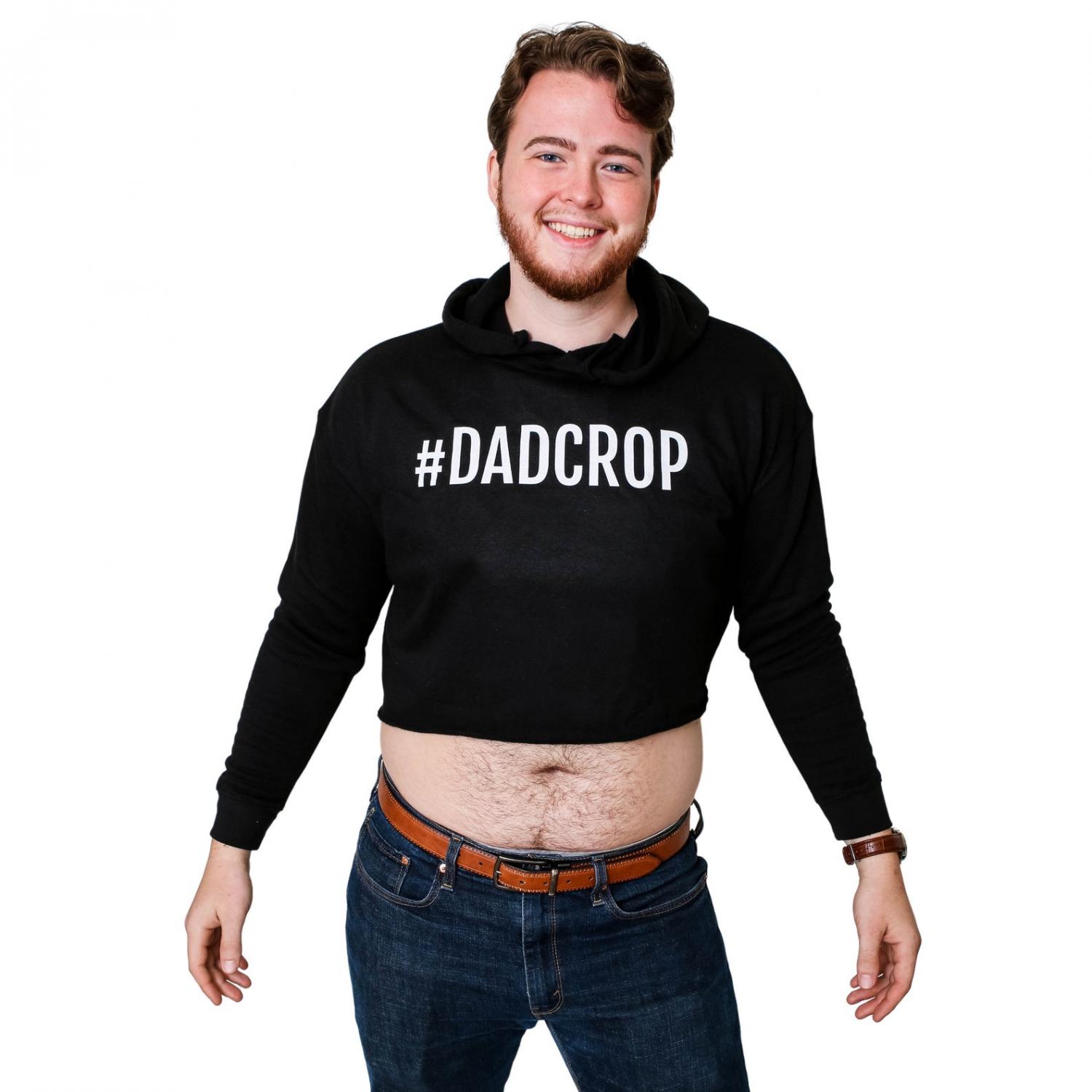 The #DadCrop makes a great gift for Father's Day, birthdays, Christmas, or any other holiday that celebrates the glorious male form. After all, any season can be crop top season!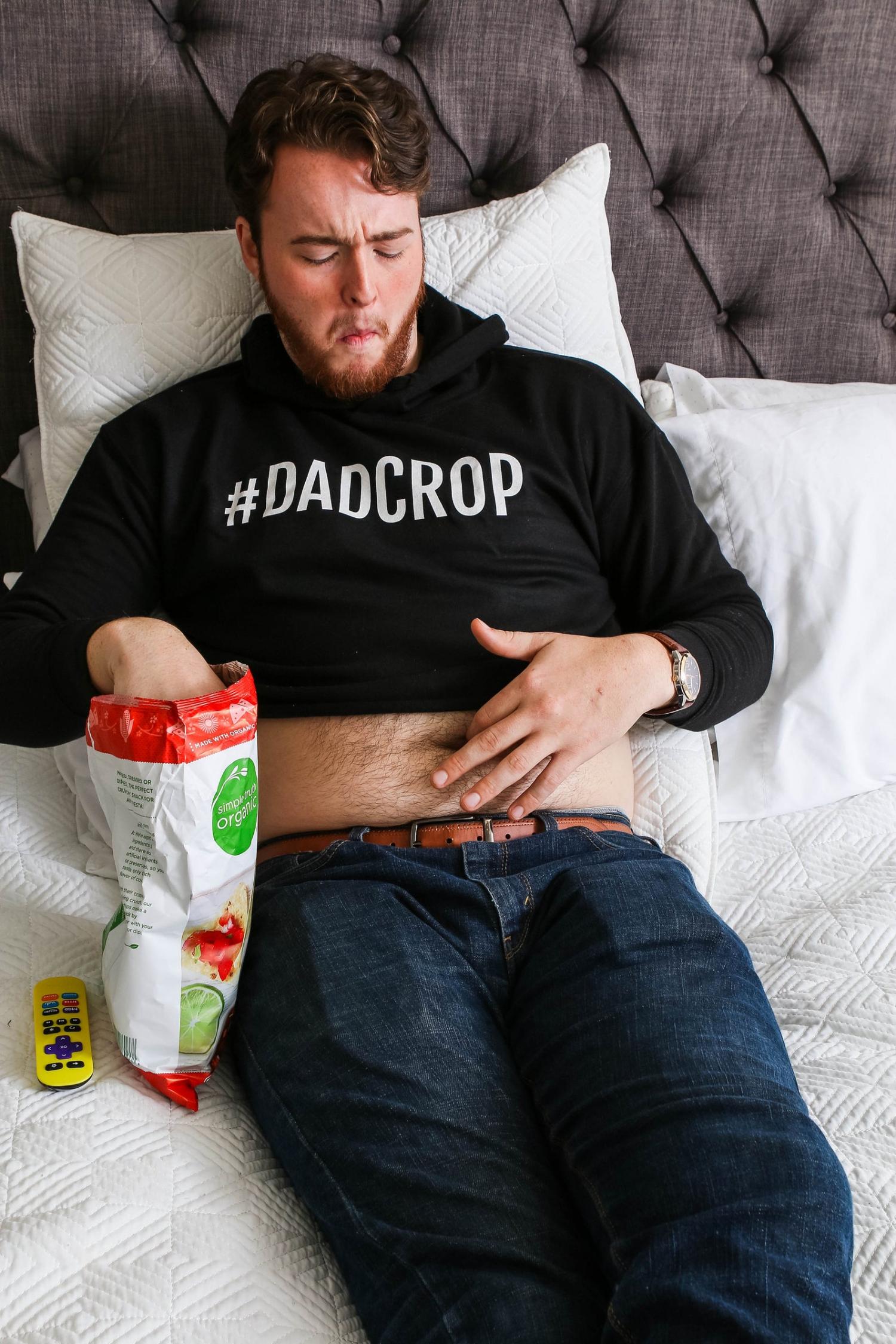 About to head out for a night on the town wearing your Dad Crop hoodie? Don't forget to bring along this belly button lint brush to make sure you're clean down there! Phew, that could've been embarrassing!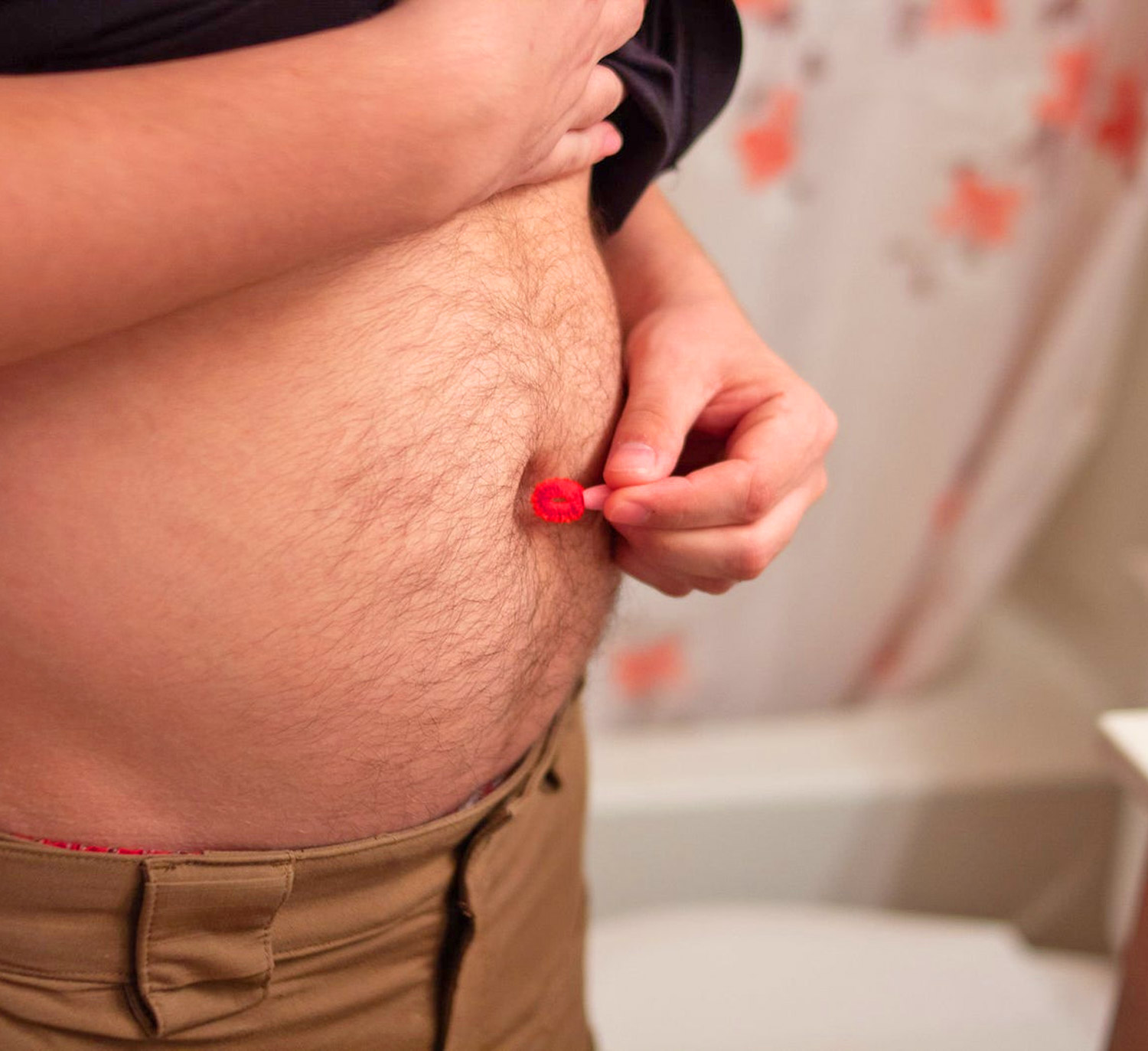 Looking for other great dad gifts to pair with the #DadCrop hoodie? Check out these socks that make it look like you're wearing socks with sandals, even though you're really just wearing socks with a sandal design (that sentence made my head hurt).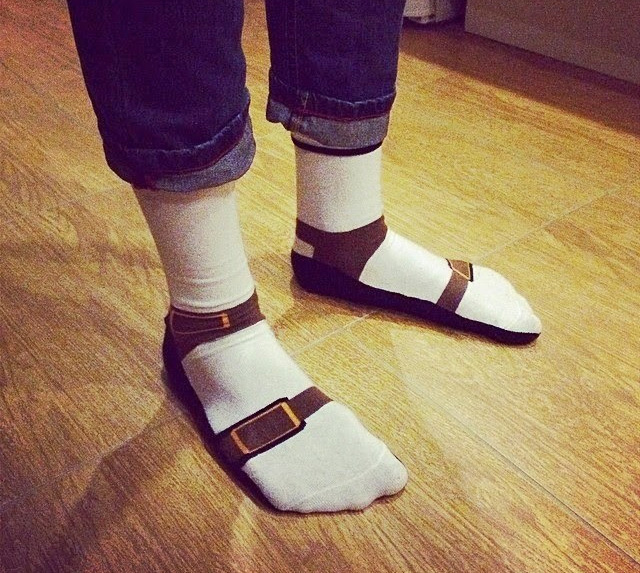 The Dad Crop hoodie is the perfect way for your Dad to show off his glorious dad bod to the world!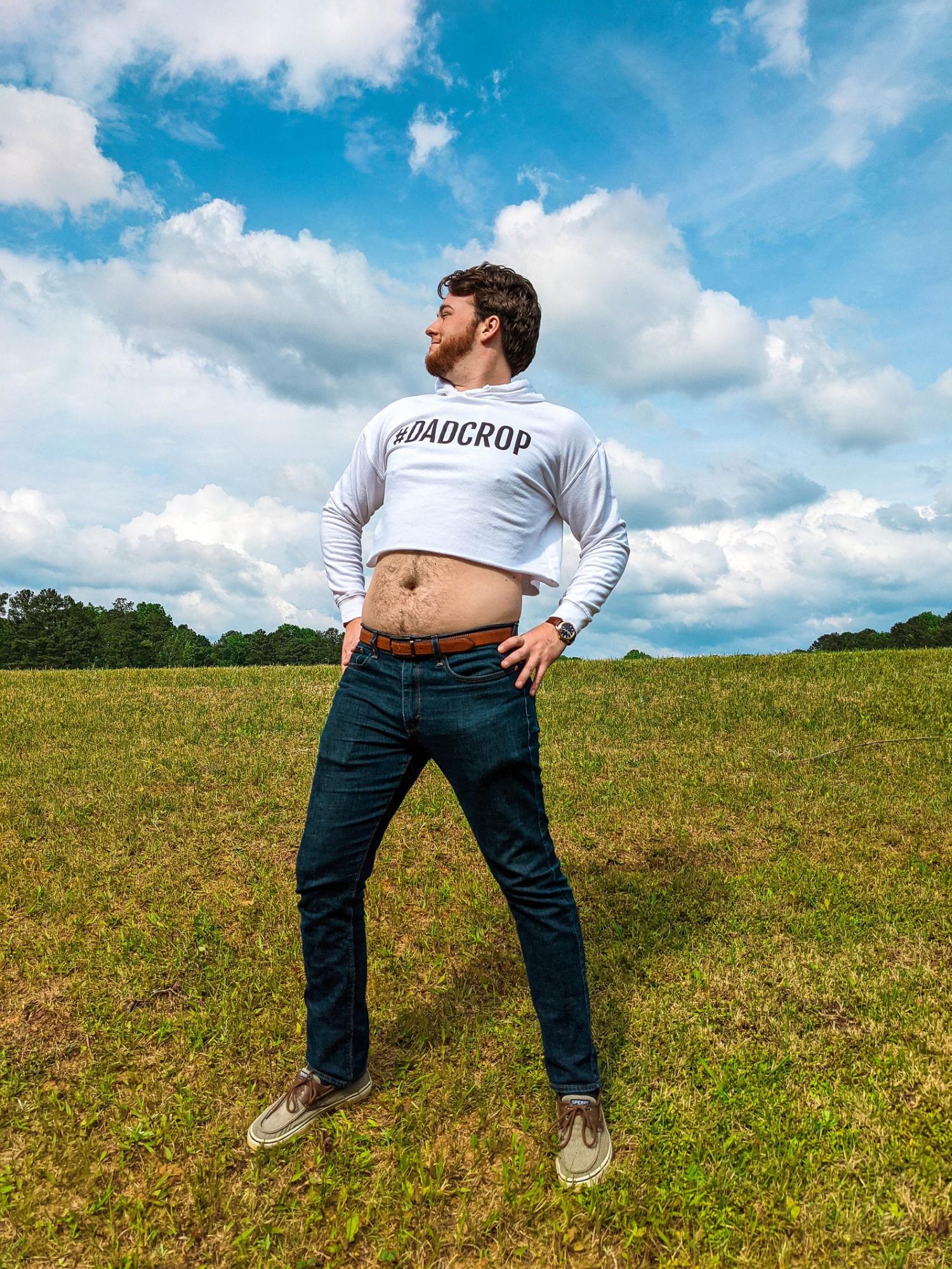 Perfect for those summer nights where it's chilly enough to wear a hoodie, but you'd still like to get a nice breeze onto your Dad belly!