The Burger Master Press Makes 8 Perfect Burger Patties at a Time
By Ryan on 05/24/2017 1:30 PM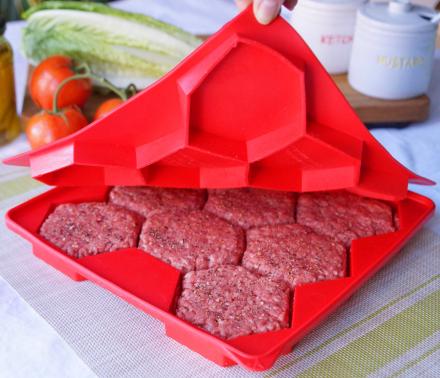 Whenever I form my own burger patties by hand, they come out so oddly shaped that by the time they're done cooking they don't even look like burgers. This burger press called the Burger Master allows you to form 8 burger patties at a time, all of which are perfectly shaped.
To use it, simply open the top of it, pile on your uncooked ground beef onto the forming layer, and just smoosh the beef into the 8 forming containers. It will take around 2 lbs of ground beef to fill the entire container. Once fully compacted, place the lid back onto the device and press firmly. The lid has edges that stick out to further form each burger patty and fully separate them from one another.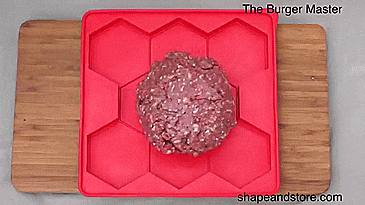 The Burger Master Press is also great for stuffing burgers with your favorite ingredients. Simply form the patties, and then remove the top lid, push in cheese or other ingredients into the patties, and replace the lid back onto the container.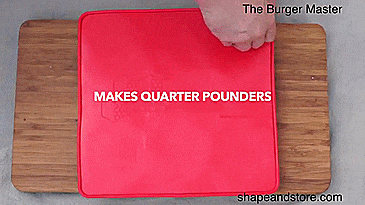 If you're not looking to cook the burger patties right away you can simply throw the burger press into your refrigerator or freezer to keep them fresh. The burger press fits and stacks perfectly into a freezer or cooler so that your burgers are fresh and ready when you're ready to eat them.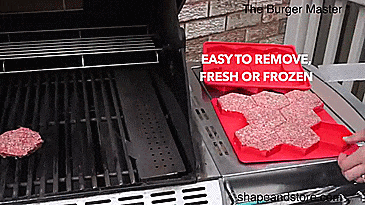 The Master Burger Press can make up to 8 burger patties at a time, are easily removed from the container whether the patties are fresh or frozen, is dishwasher safe, and measures 10 inches long x 10.5 inches wide x 1 inch thick.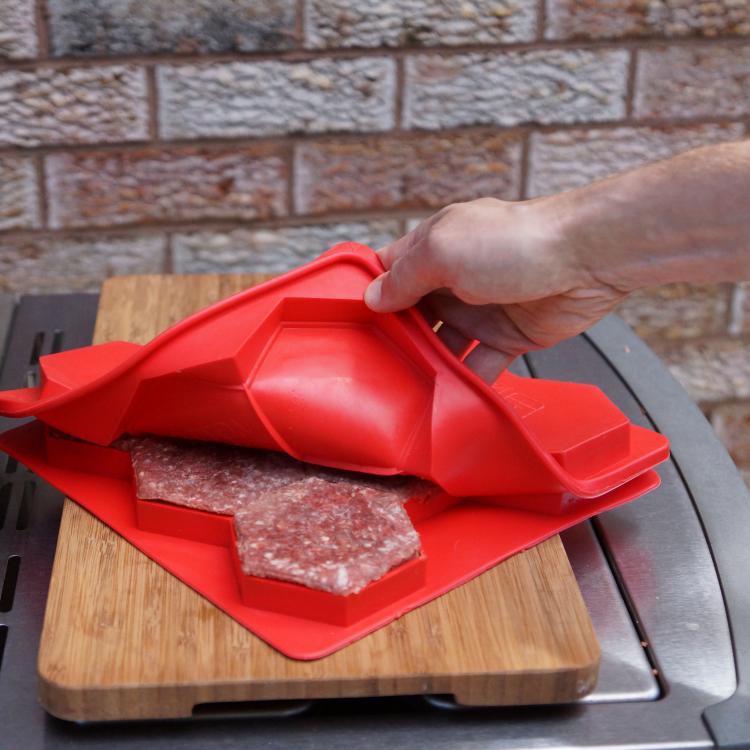 Check out the Shape and Store Master Burger Press in action via the video below.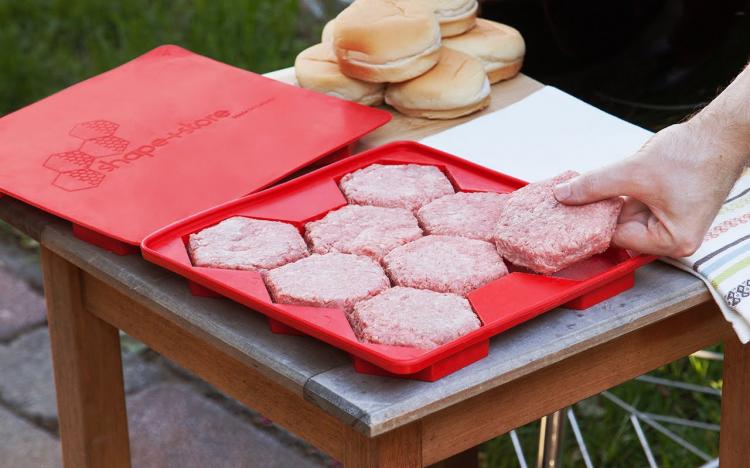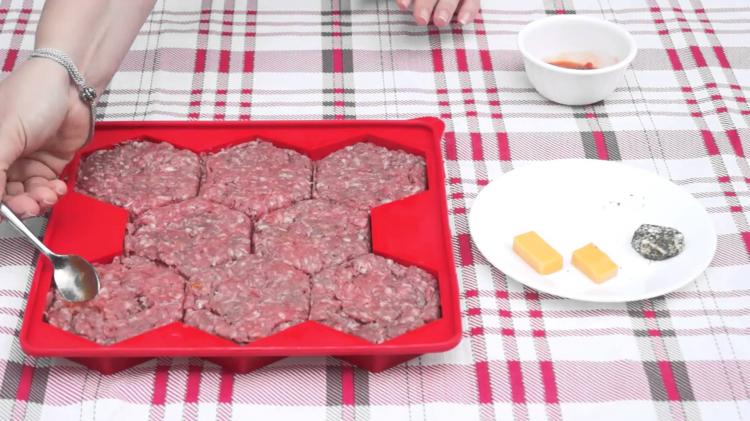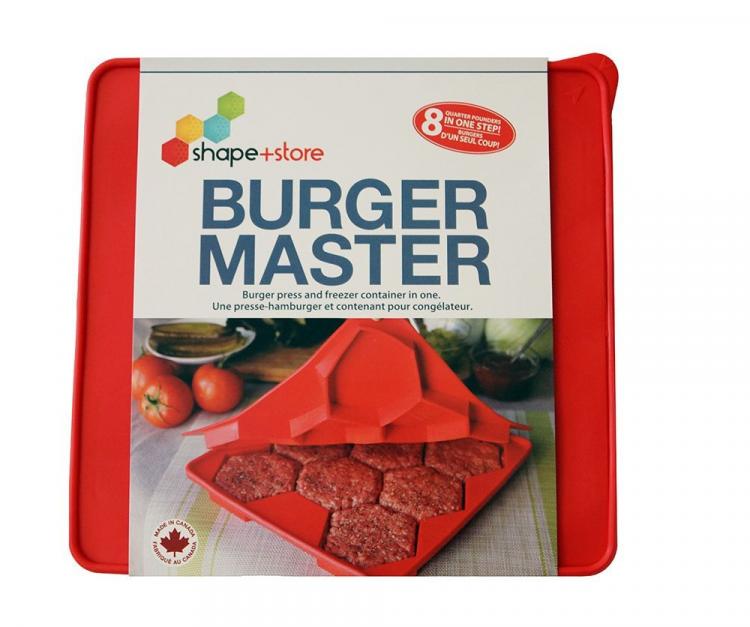 Subscribe To Our YouTube Channel