There's Now a Beard Measuring Shirt That'll Measure How Long You've Been In Quarantine
By Ryan on 04/11/2020 8:03 AM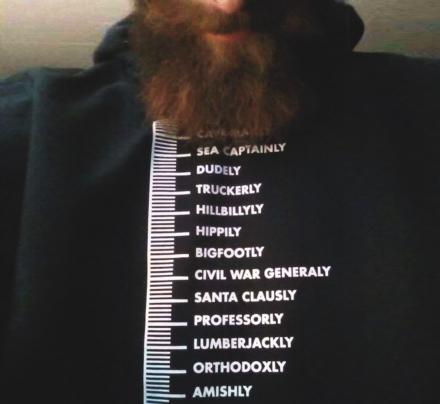 This t-shirt contains a chart on the front of it that is meant to measure your beard and tell you where you stand from the length of your beard. Whether you're just starting out and have the beard length of a man, or have fully dedicated yourself and made it all the way down to become Godly, the beard measurement shirt will be your guide as you grow your beard longer and longer.
The levels of beard length include manly, caveman, trucker, hillbilly, bigfoot, hippy, saint, saint nick, civil war general, professor, presidential, lumberjack, orthodox, Amish, wizard, God, and Beardly.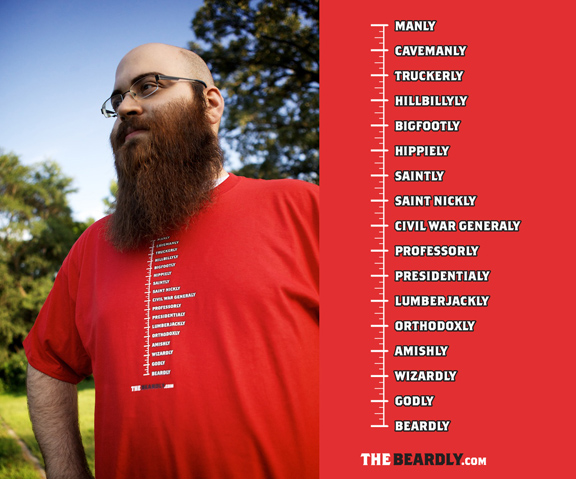 The beard measuring shirt is a perfect gift for any bearded friend you might have who would like to track the length of their beard over time, which is essentially every bearded man in the world.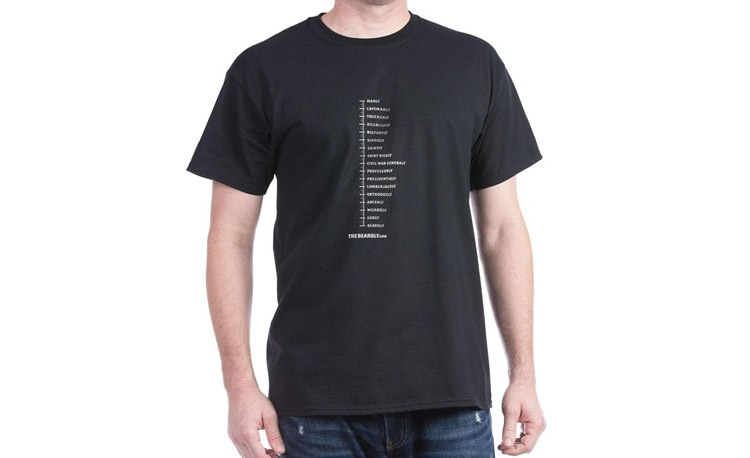 Designed by Beardly, a blog dedicated to beards, the beard measuring t-shirt comes in a few different styles to choose from including t-shirts, long sleeve t-shirts, tank-tops, women's shirts (for whatever reason...), as well as baseball shirts and ringer shirts.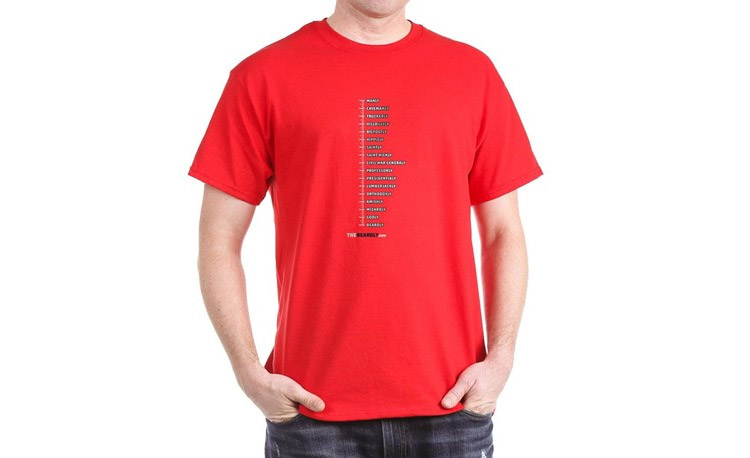 The beard chart t-shirts comes in a plethora of different colors to choose from, are made from 100% preshrunk cotton, and comes in sizes ranging from small to 3X-Large to fit every sized bearded man imaginable.