The Ultimate Survival Tool 23-in-1 Multi-Purpose Folding Shovel
By Ryan on 10/31/2019 10:59 AM (Updated: 06/04/2021 2:15 PM)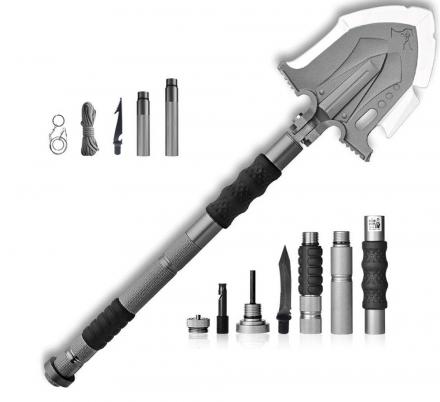 We've all seen those puny survival tools that help you comb your mustache, whittle some toothpicks, or start a little pathetic fire, but what about when you're really looking to survive in the deep dark wilderness? You're going to need a little more than a 2 inch blade that fits into your credit card. This incredible multi-tool shovel is filled with 23 tools including a folding shovel, a pick-axe, blades, fire starters, and more.

View all sizes here
The Zune Lotoo survival shovel uses different attachments that screw onto the shovel to give it essentially and endless amount of usage while camping, hiking, while stranded in the wilderness, for military usage, or even just out in the backyard. With 12 different attachments, it gives the tool more uses such as an emergency whistle, a magnesium rod fire starter, a window breaker, a camera bracket (tripod), a wire clamp, a hunting spear, and plenty more.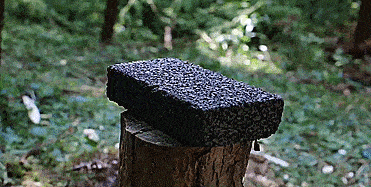 The main part of the ultimate survival tool is the shovel head, which you can position into any angle for different uses such as shoveling, digging, prying, bracing, etc... The Edge of the shovel also has a long and extremely sharp blade that can be used for chopping, cutting, and use it as a pick-axe.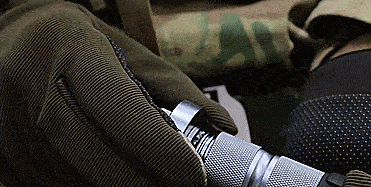 The ultimate survival tool shovel is made using high quality solid carbon steel that's made from an all in one mould that's heat-treated for extreme strength. The handle of the tool is then covered with 2 anti-skid sleeves for incredible hand-grip technology.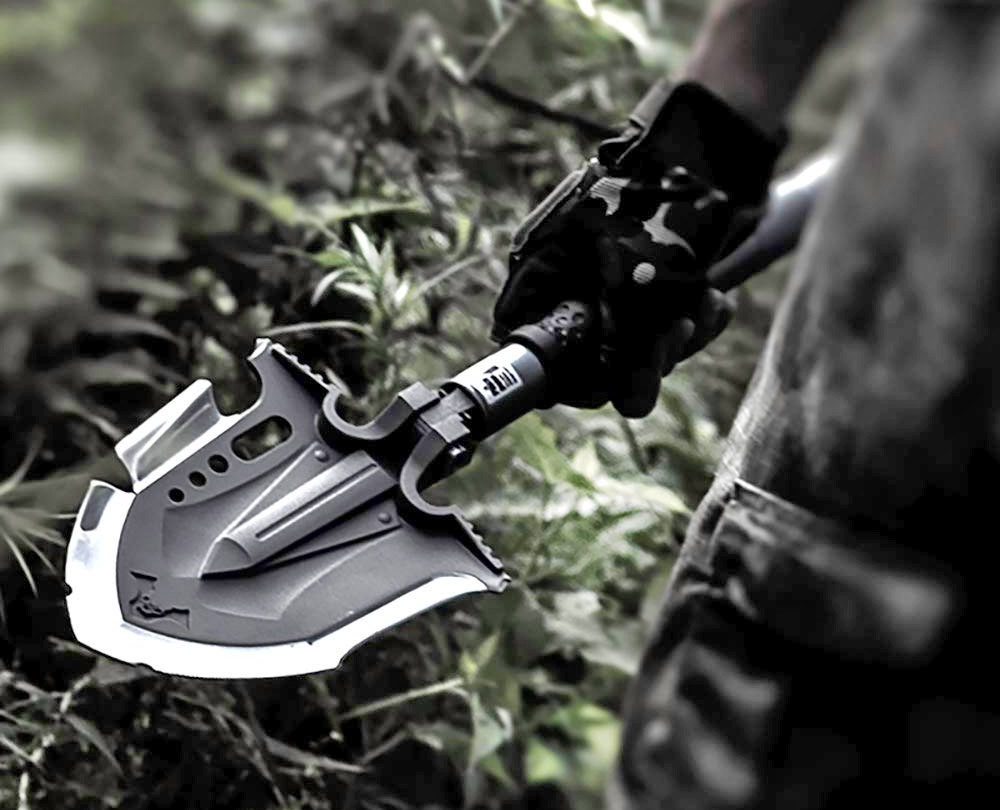 A shift key on the head of the shovel will allow you to fold the shovel completely flat, or position it into any angle for whatever you need to use it for. Just press the button, push the shovel head into position, and let go of the button to lock the shovel head into place. You can position the shovel to stand on it for prying something up, at 90 degree angle for optimal digging, or completely flat for shoveling.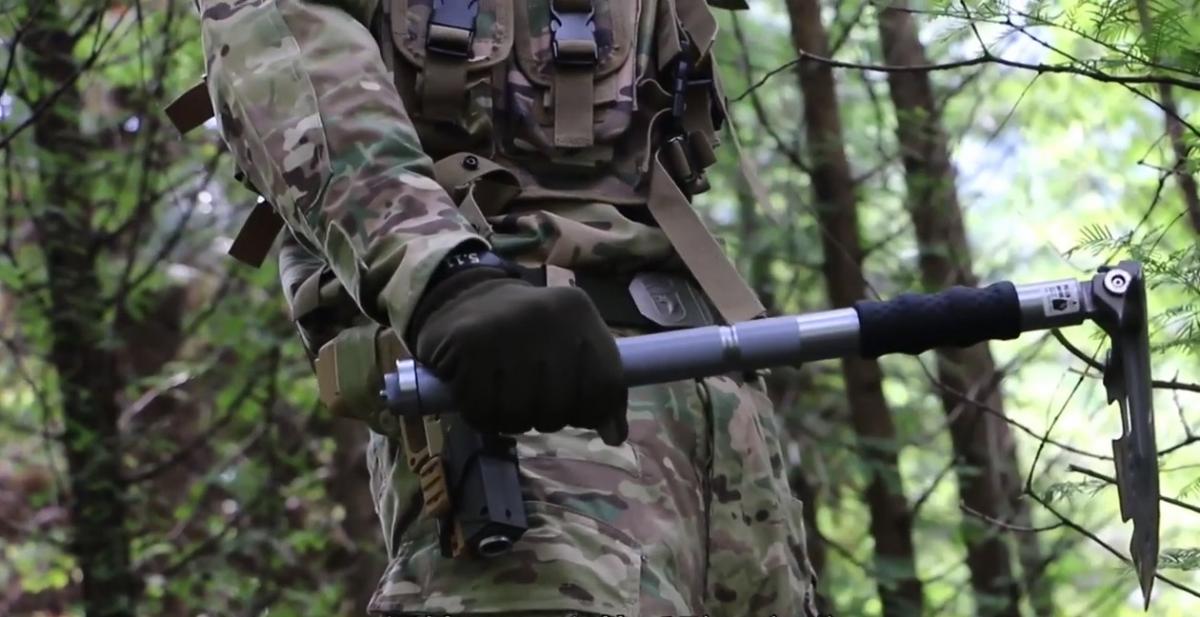 What all can the Ultimate Survival Tool do?
Here's a list of the uses the survival shovel comes with that'll help you survive in the wilderness, or just help with general outdoors usage while camping, hiking, or military usage:
Shoveling
Digging
Bracing
Cutting (logs, rope)
Prying
Hammering
Window breaking
Chipping
Fire starting
Loud emergency whistling
Chopping
Camera tripod
Wire clamping
Self-defense weapon
Axing
Hoeing (gardening)
Hooking
Hunting
Peeling
Chiseling
Sawing
Shearing
Entrenching
Bottle/can opening
And more...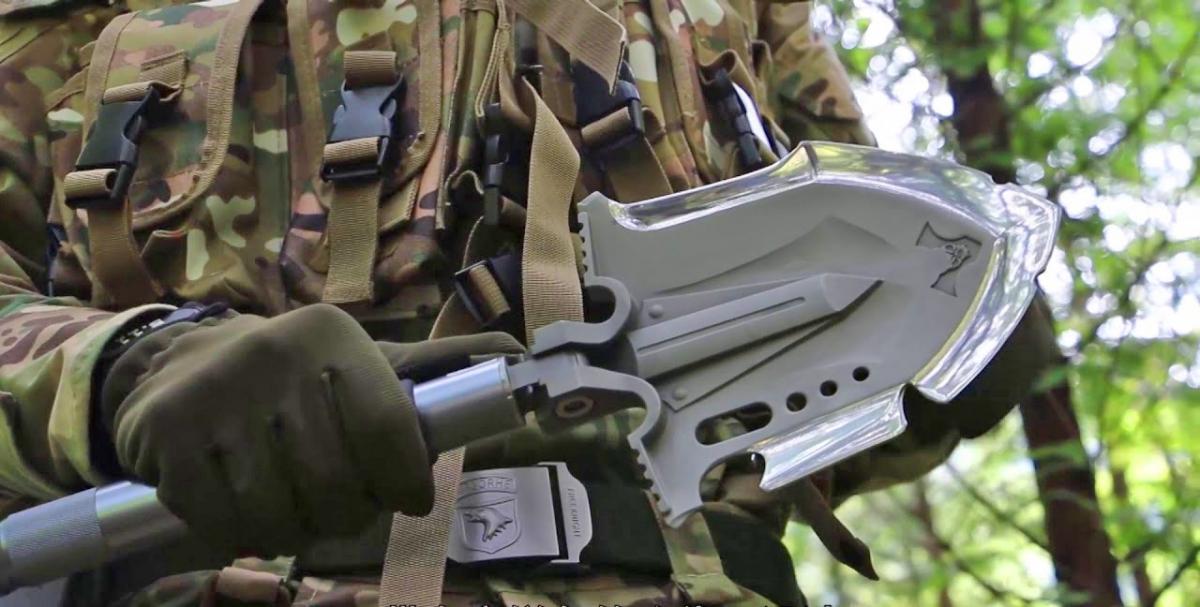 Zune Lotoo, the company that makes the survival shovel tool has a few different versions and sizes available that offer different types of tools and usage. They offer an extended longer version (24.4 inches long) that we have featured here already, along with a shorter version that measures just 12.5 inches long.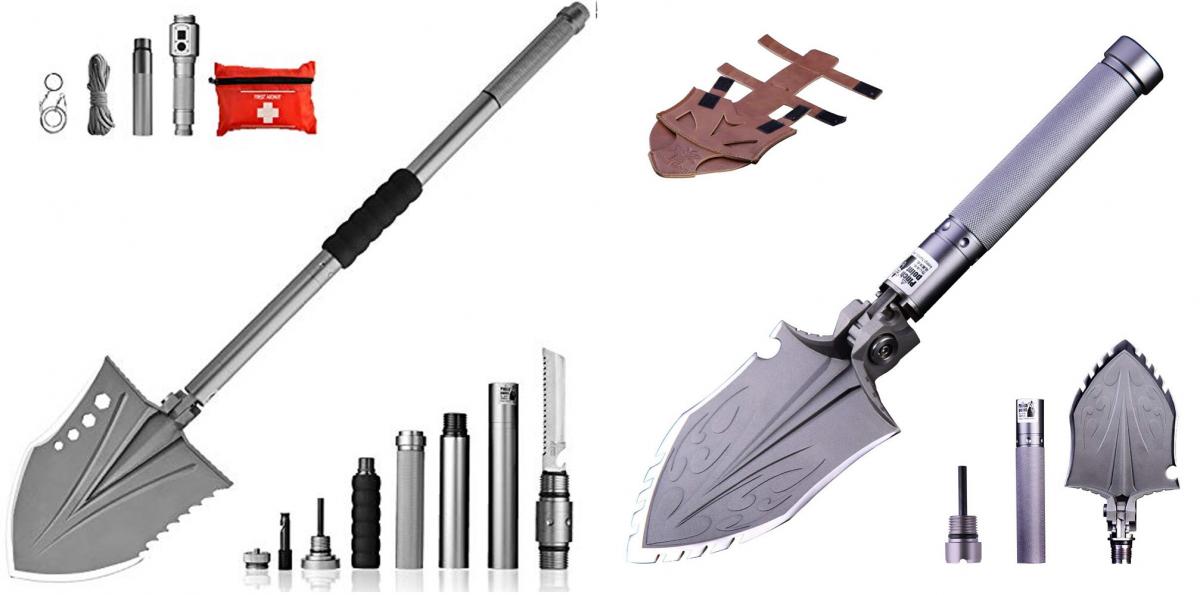 They also offer other versions with a flashlight attachment, a real-time search tool, along with different standalone attachments such as pole extenders, blades, cases and more.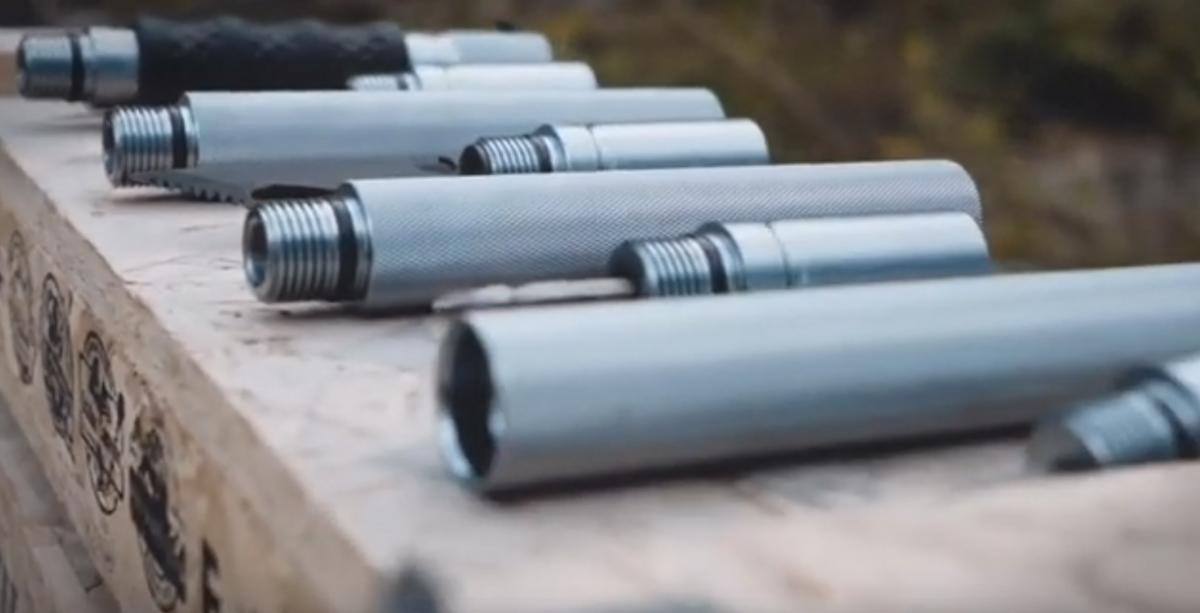 Check out the Ultimate Survival Tool tactical folding shovel in action via the video below.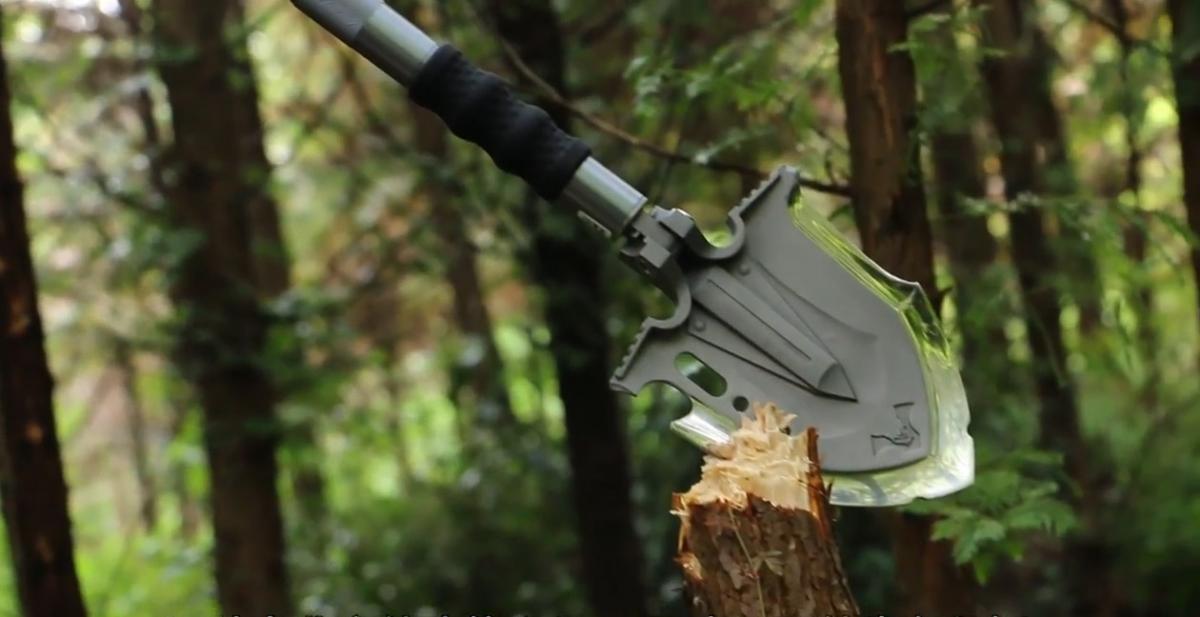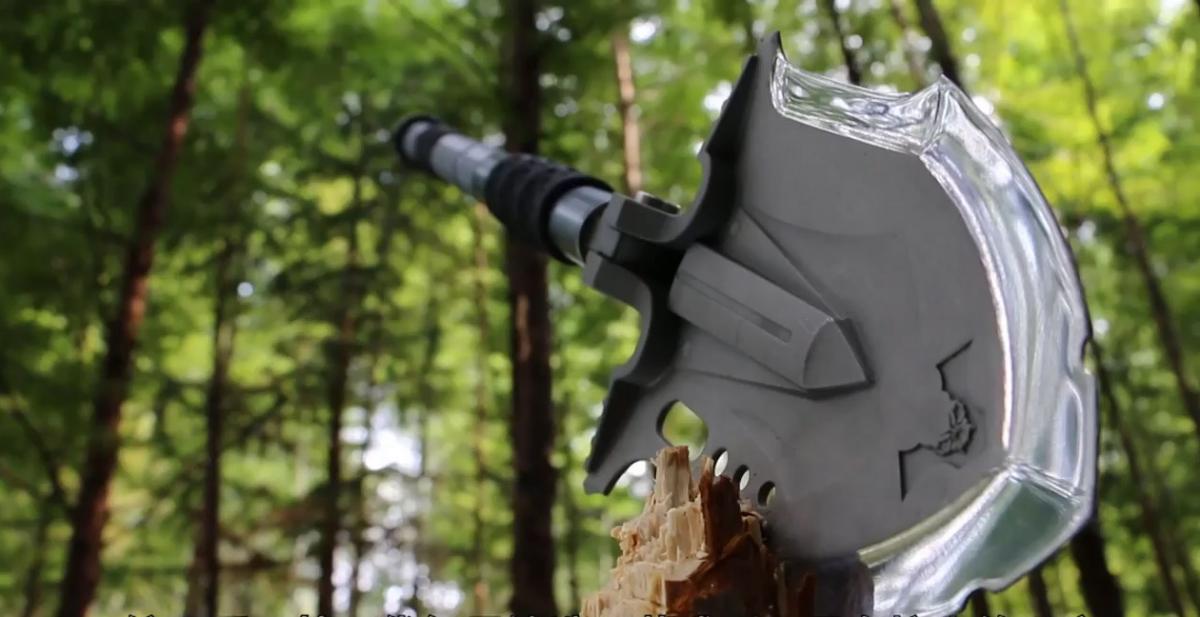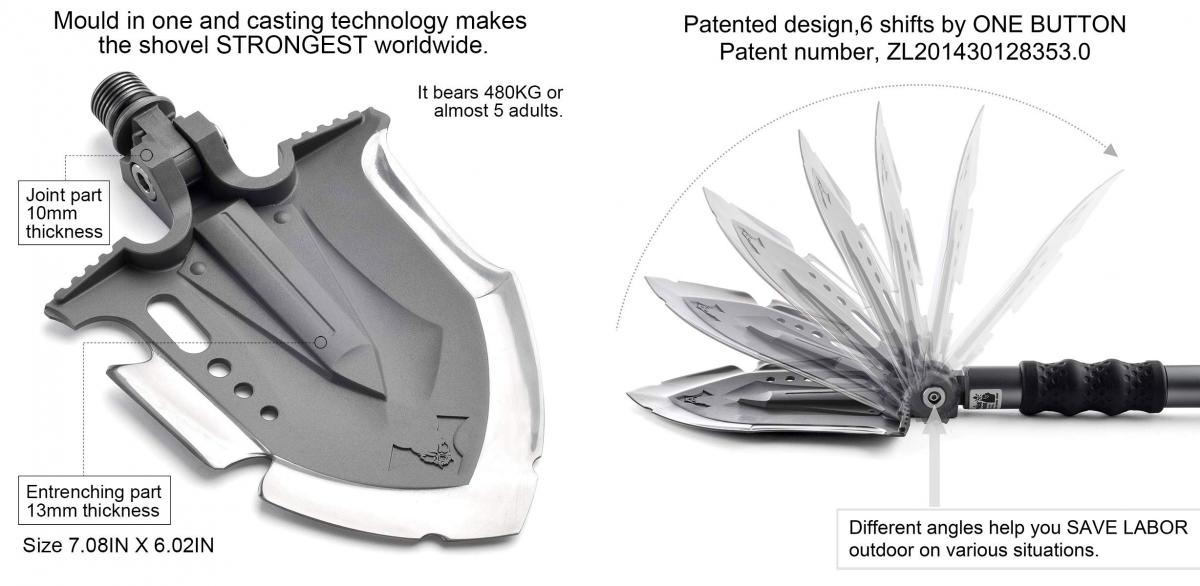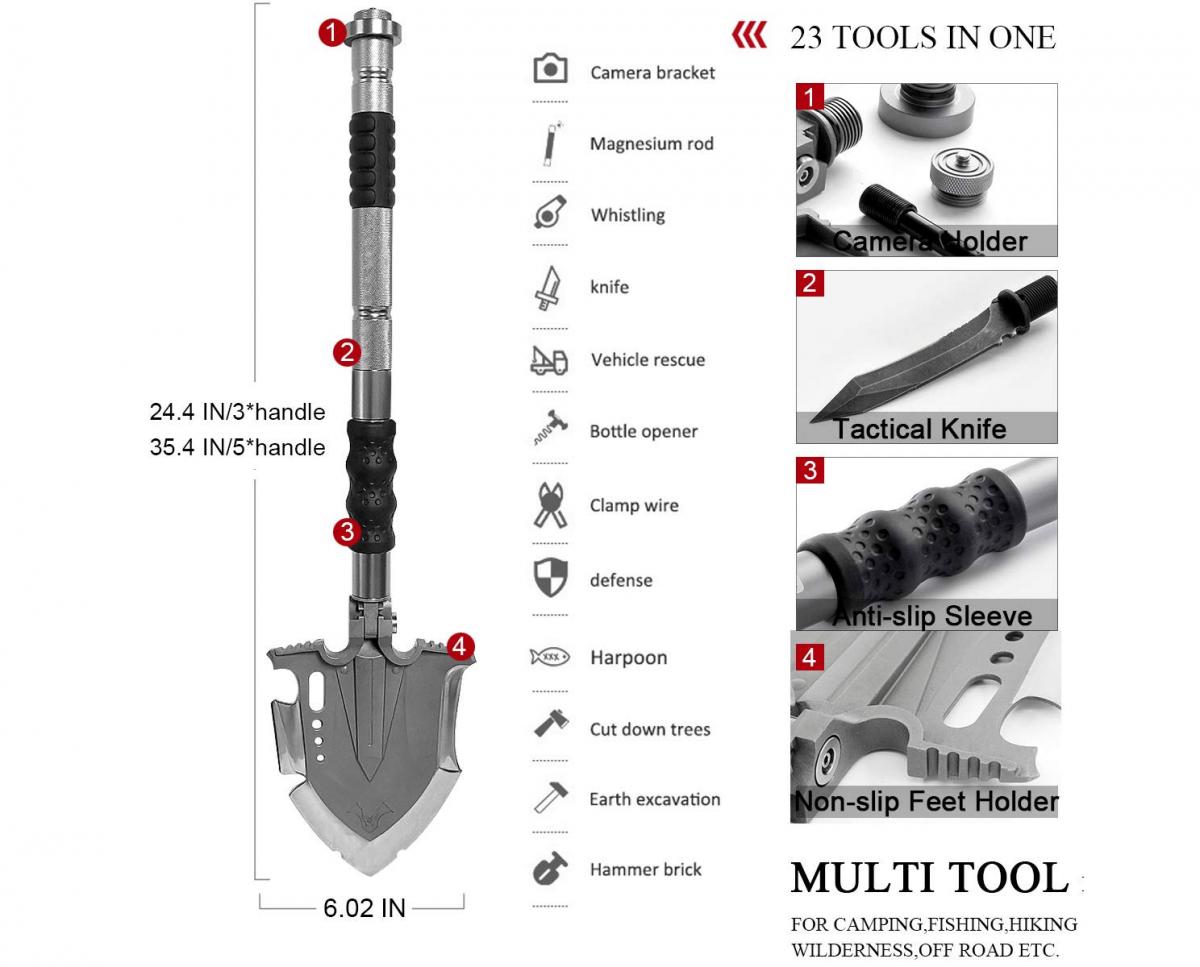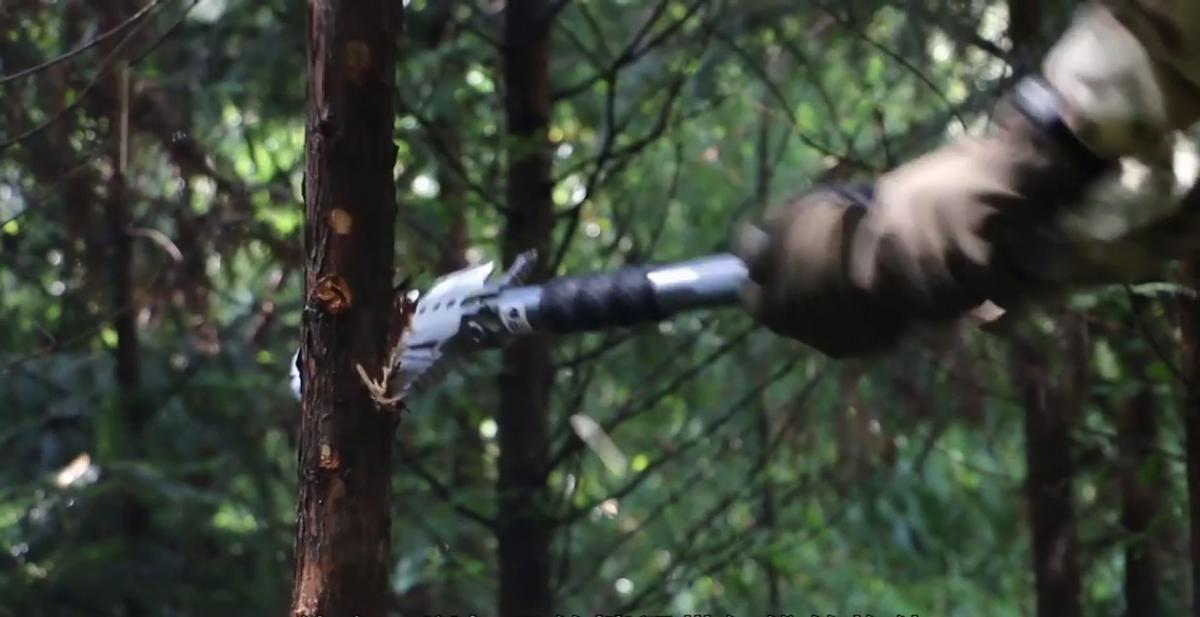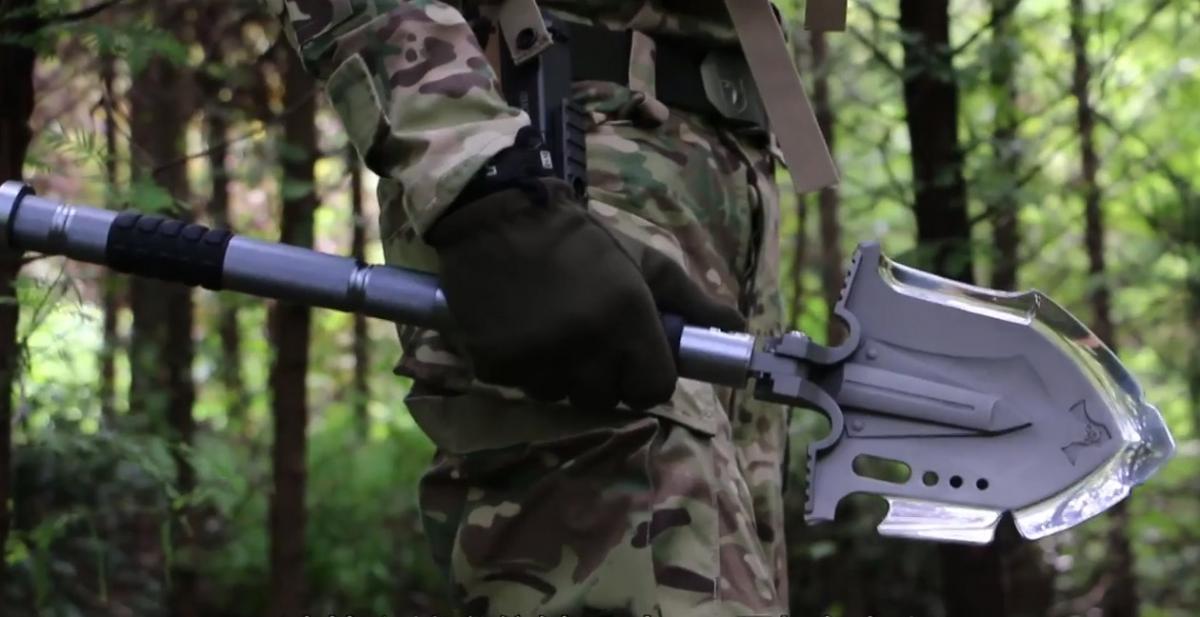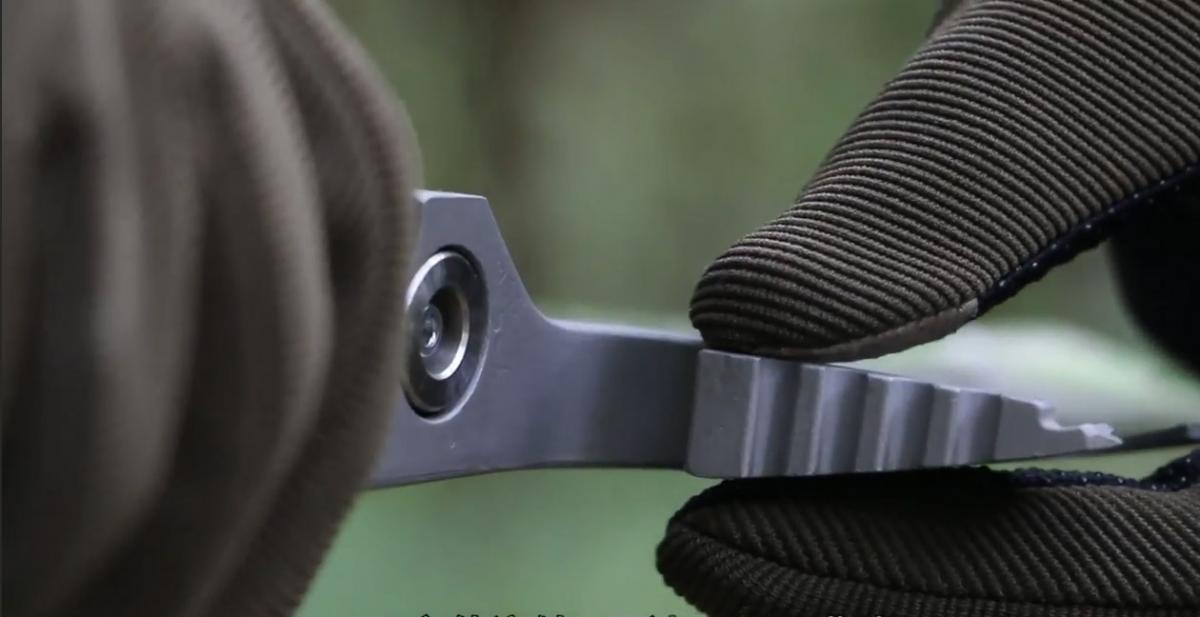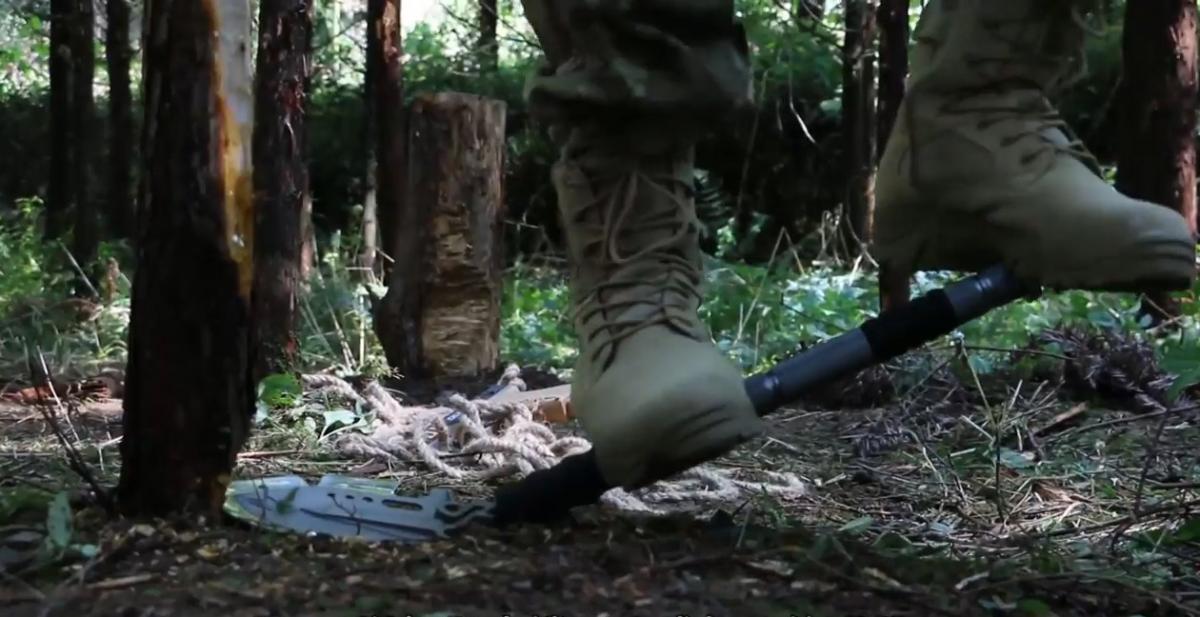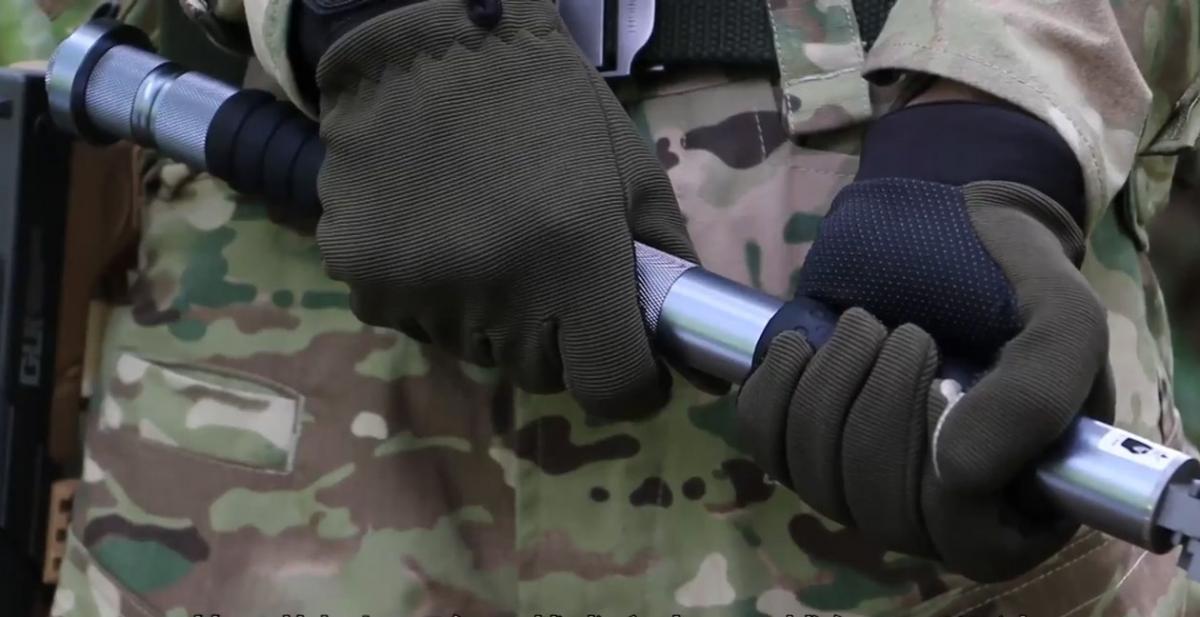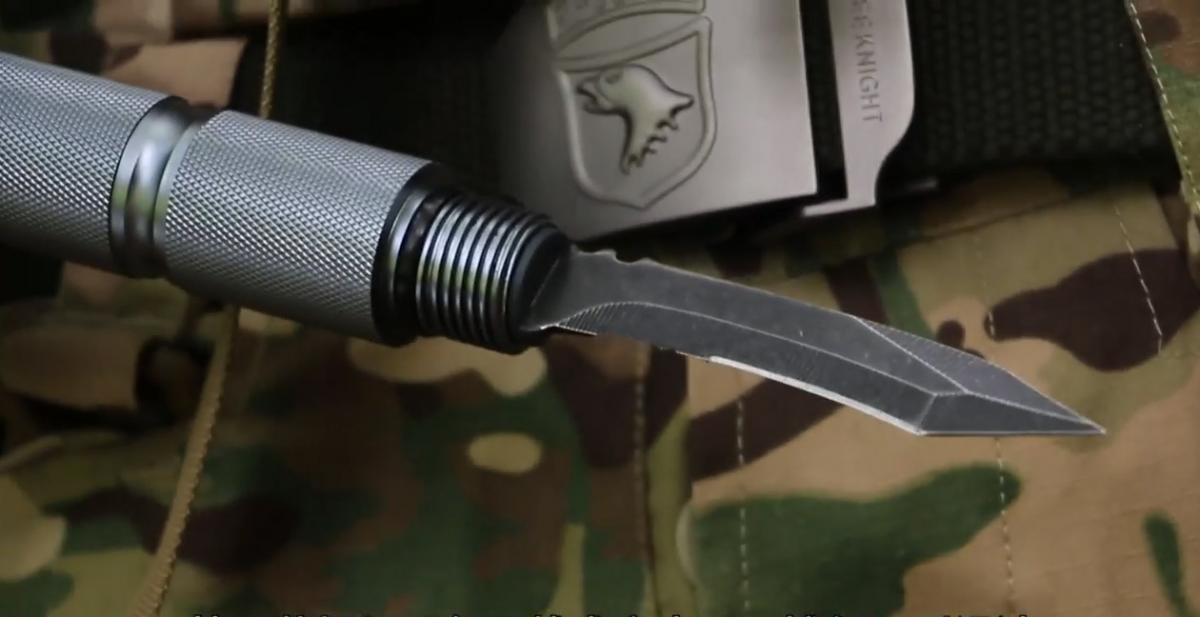 Subscribe To Our YouTube Channel