This Chainsaw Turkey Carving Knife Lets You Take Thanksgiving To The Next Level
By Ryan on 11/24/2021 2:58 PM (Updated: 11/08/2022 8:39 AM)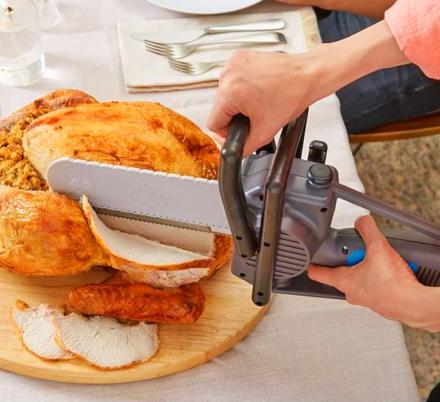 Carving the Turkey for Thanksgiving is a true honor for any man or woman, and should be taken extremely seriously. Assuming you have no backup Turkey, you have one opportunity to slice and carve it just perfectly, or your reputation with your family with be tainted forever. What better way to ensure you carve your Thanksgiving turkey properly and in the most manly way possible than with a Chainsaw carving tool. (Tim the Toolman grunts optional while using)
Whether you get the Chainsaw turkey carving tool as a joke, gag gift, or as a real tool to use to carve your holiday bird, the chainsaw carver will give you the ultimate precision and offers an ergonomic and very comfortable way to hold and use the tool compared to a standard electric turkey carving knife.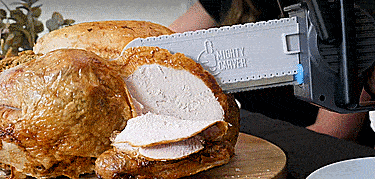 The electric chainsaw turkey carving tool looks and acts like a real chainsaw, except it won't actually cut wood, and it's a much smaller version of it's larger counterpart. Though a chain doesn't wrap around the blade and spin like a real chainsaw, a small electric knife is on the bottom of the blade to make it look like it's working like a real chainsaw.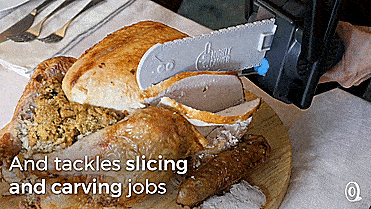 To use the chainsaw turkey carver just plug it into any wall outlet, and pull the red trigger to start the electric cutting blades. The chainsaw carver even has a stability handle on the top of it just like a real chainsaw.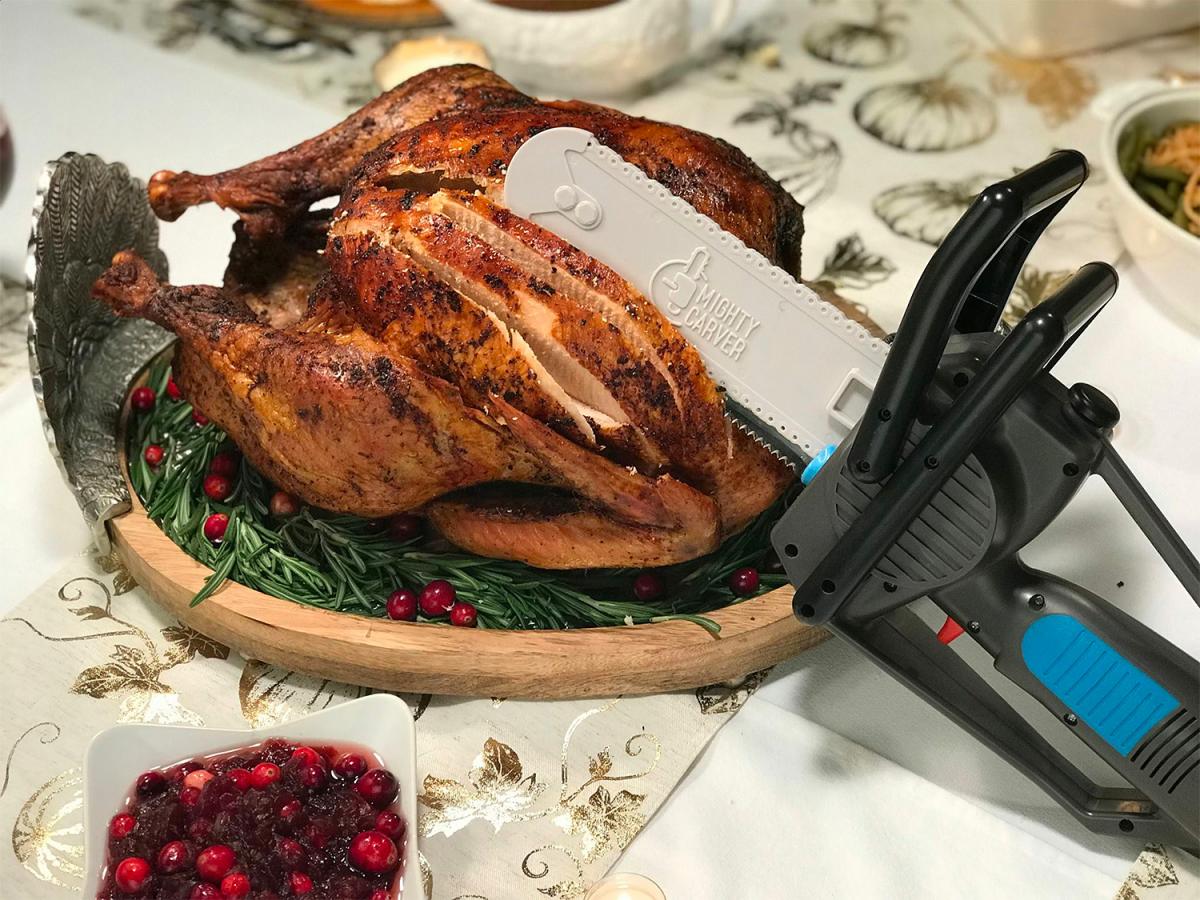 Made with stainless steel cutting blades along with an ABS plastic body, the chainsaw inspired turkey carving tool is not only great for cutting turkeys and other birds, but is also great for cutting melons, pineapples, potatoes, breads, and more.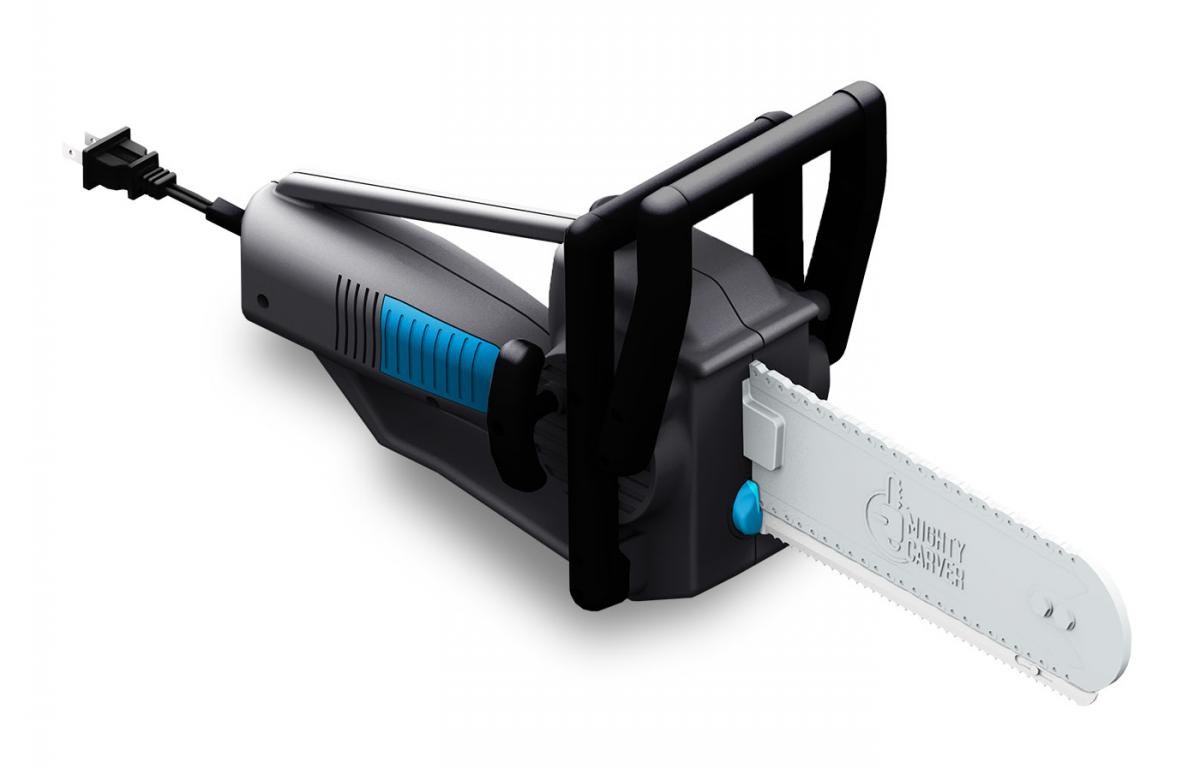 Check out the chainsaw turkey carving tool in action via the video below.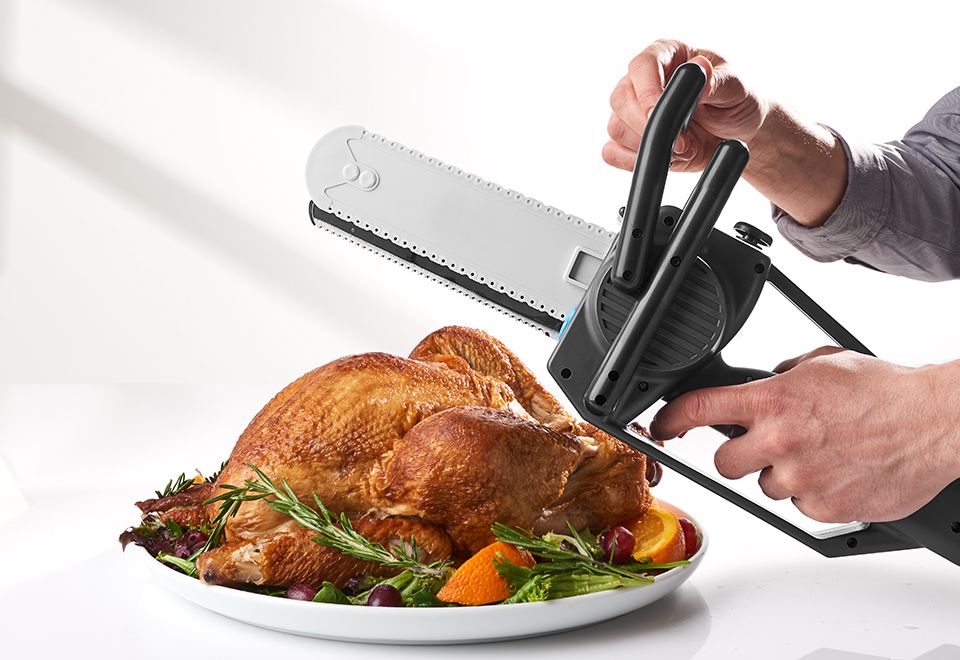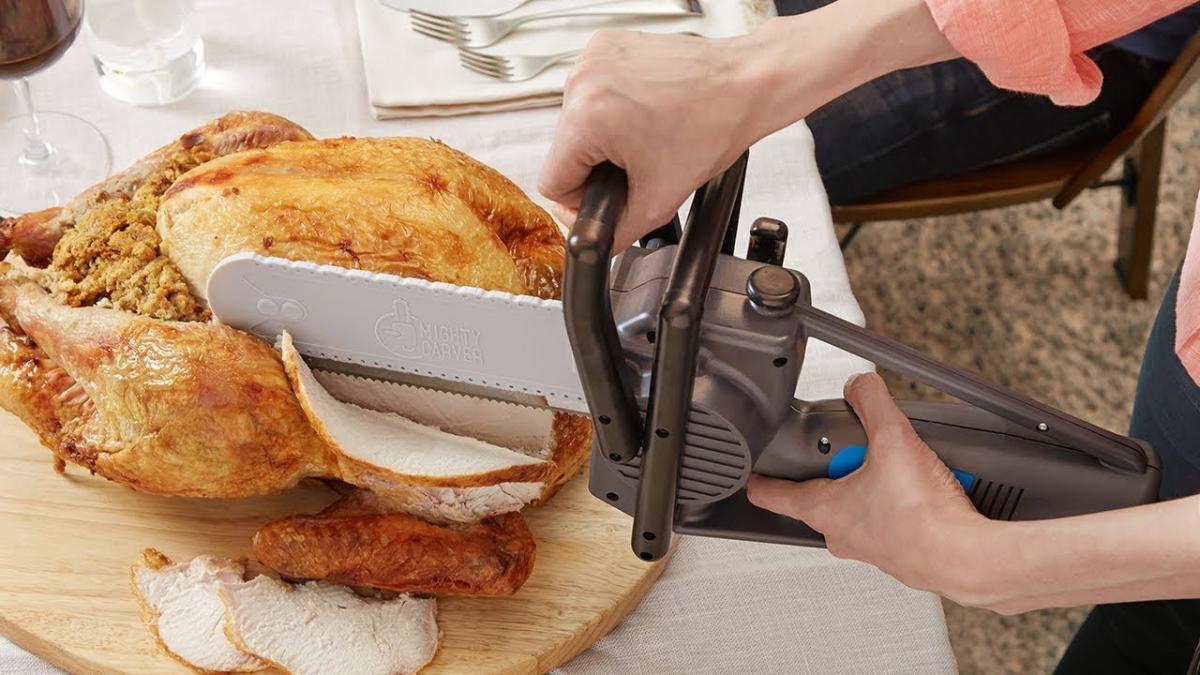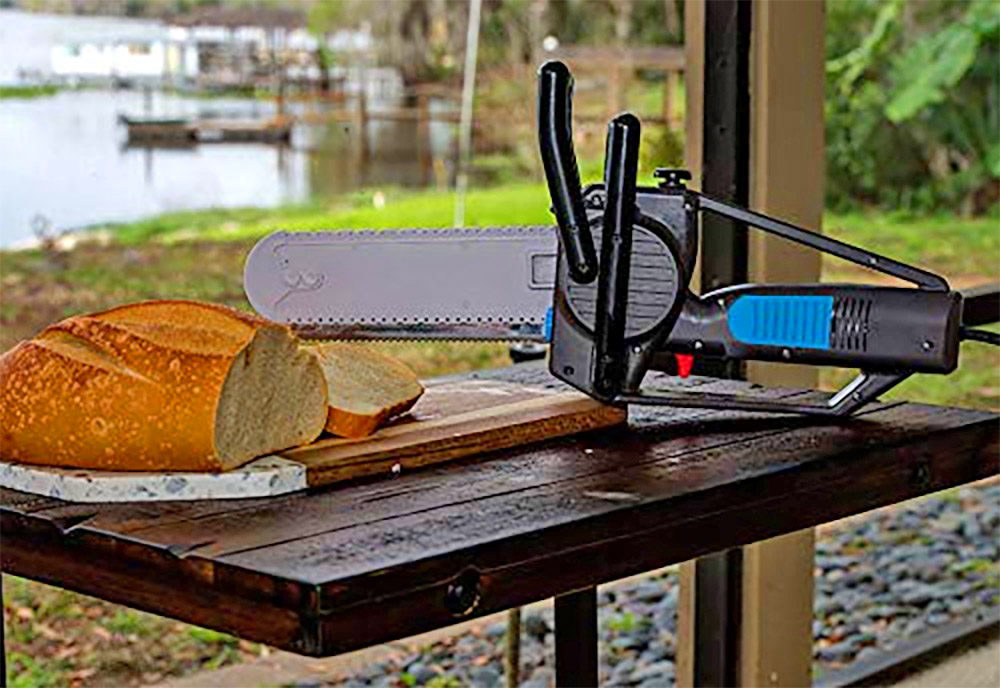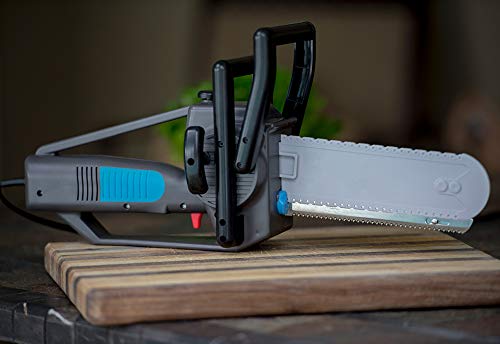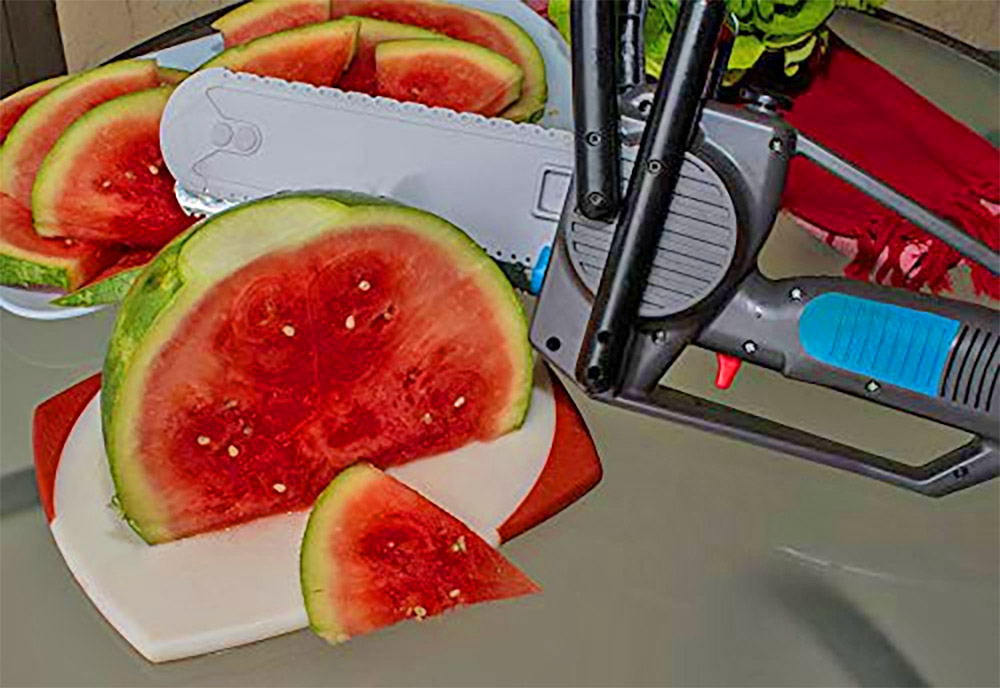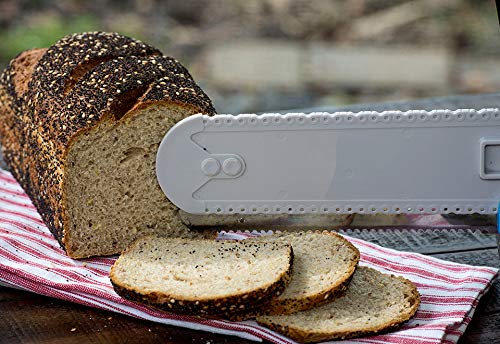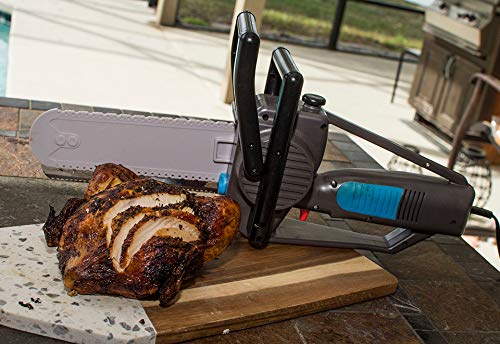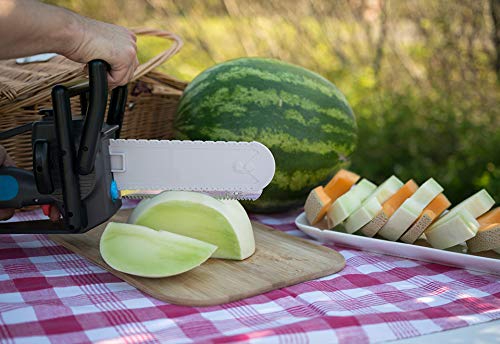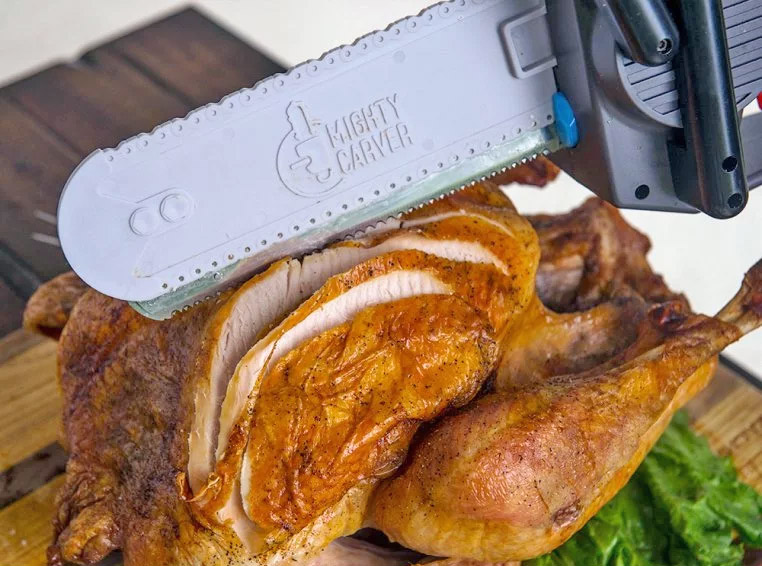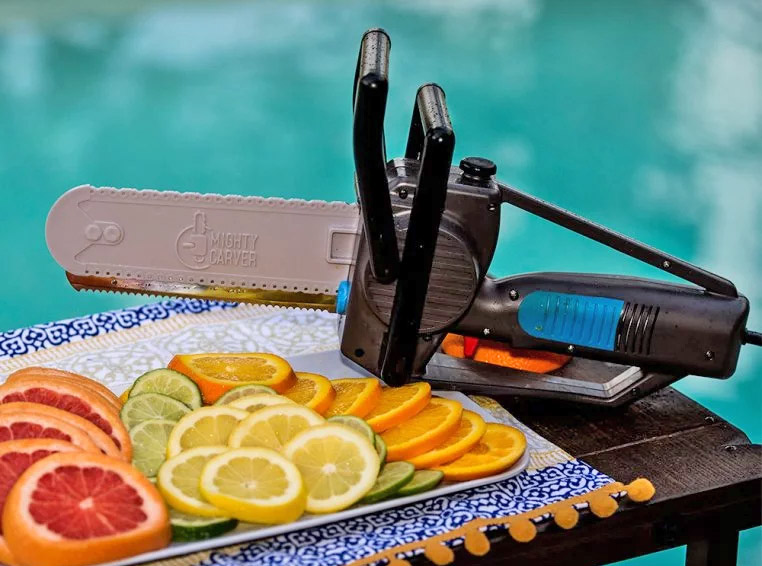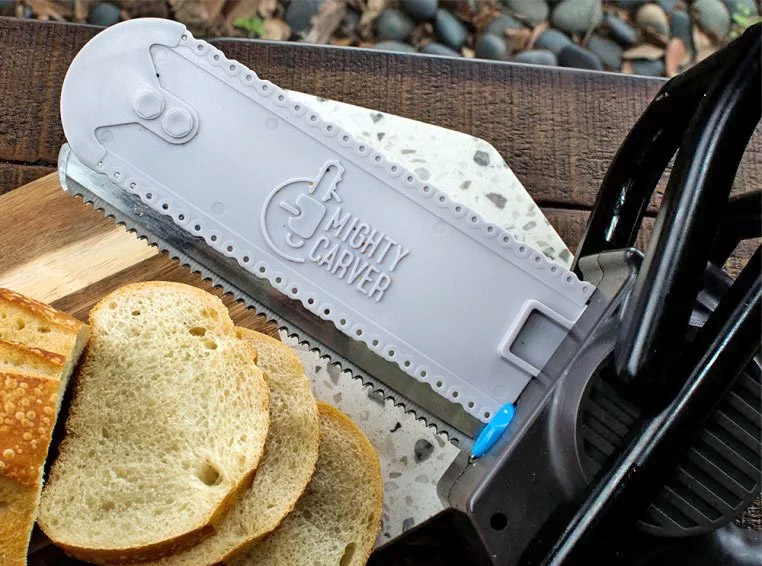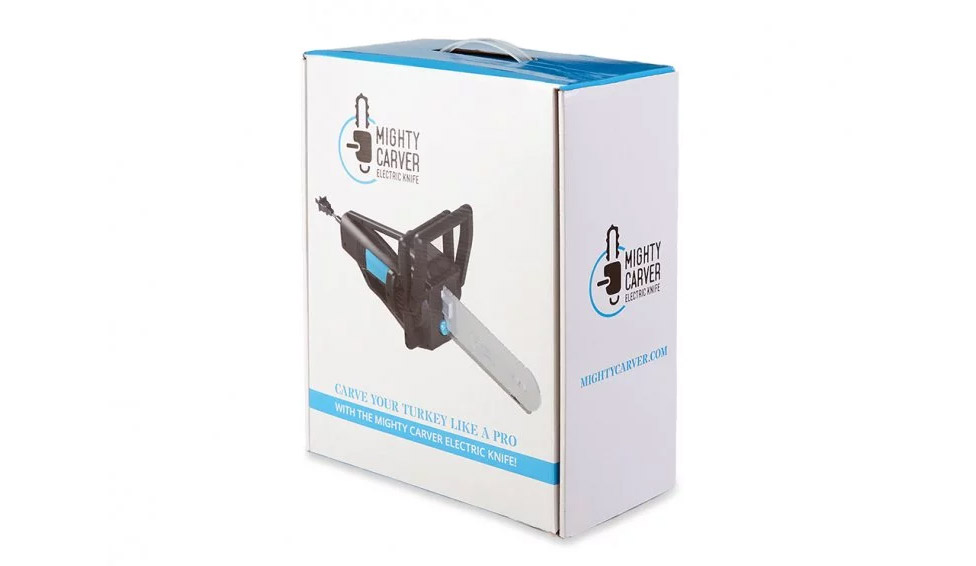 Subscribe To Our YouTube Channel