This Waving Forrest Gump Wiper Blade Attachment Is The Perfect Thank You After Merging
By Ryan on 11/08/2021 10:40 AM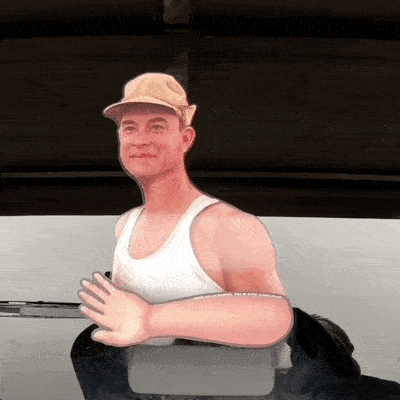 Everybody loves the movie Forrest Gump, particularly that scene when the titular character (played by national treasure Tom Hanks) leaps from his moving shrimp boat to be reunited with his old army buddy, played by a grumpy, double amputee version of Gary Sinise. That shot of the adorable, waving Tom Hanks is one of those iconic images that is recognizable enough to be regularly found on t-shirts, mugs, and I guess - windshield wiper blades?
Like the Jack Nicholson bookends or the Darth Vader porch light, the waving Forrest Gump windshield wiper blade by WiperTags took a beloved Hollywood scene and attached it to an incredibly mundane item. And somehow, it works! Everyone, wave at the shrimp boat captain!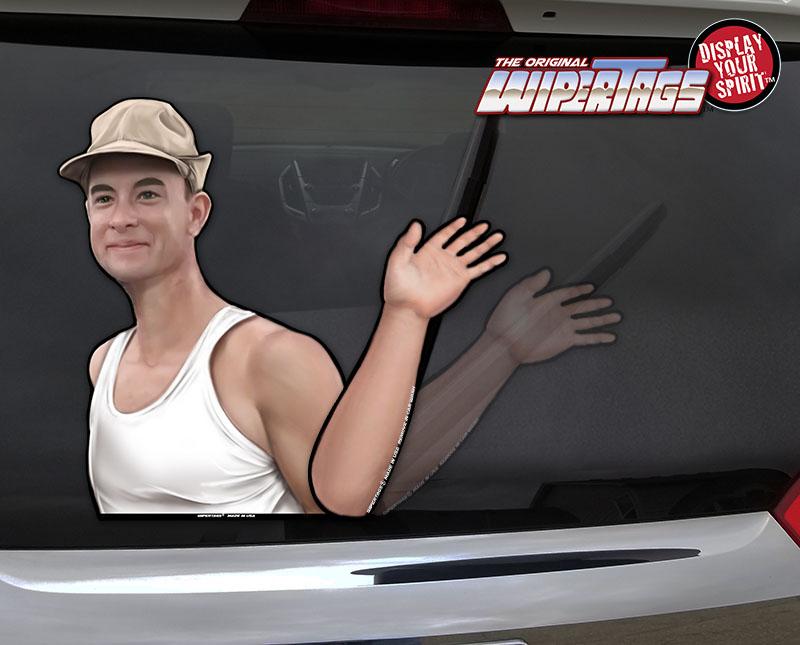 Credit: WiperTags
The purchase comes with a laminated window decal that depicts a smiling, full-color Gump alongside a specially designed, arm-shaped wiper blade that will fit on most rear wipers. Just imagine being stuck behind one of these things in traffic! That would make the morning commute much more enjoyable.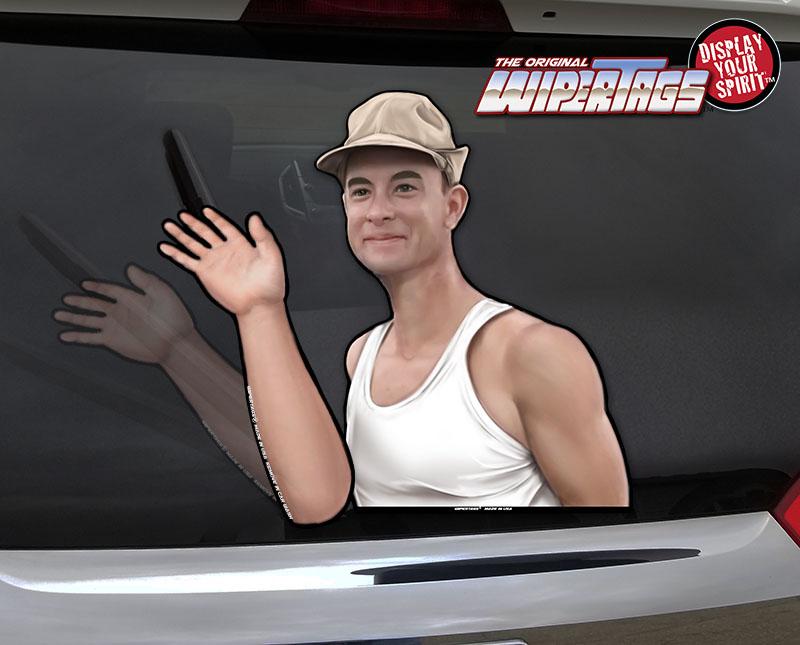 Credit: WiperTags
According to the vendor, WiperTags, the Forrest Gump wiper blades can fit on 99% of rear wipers. The arm is also reversible so it can fit on either side of your rear windshield - it can even attach to upside down, top-mounted wipers!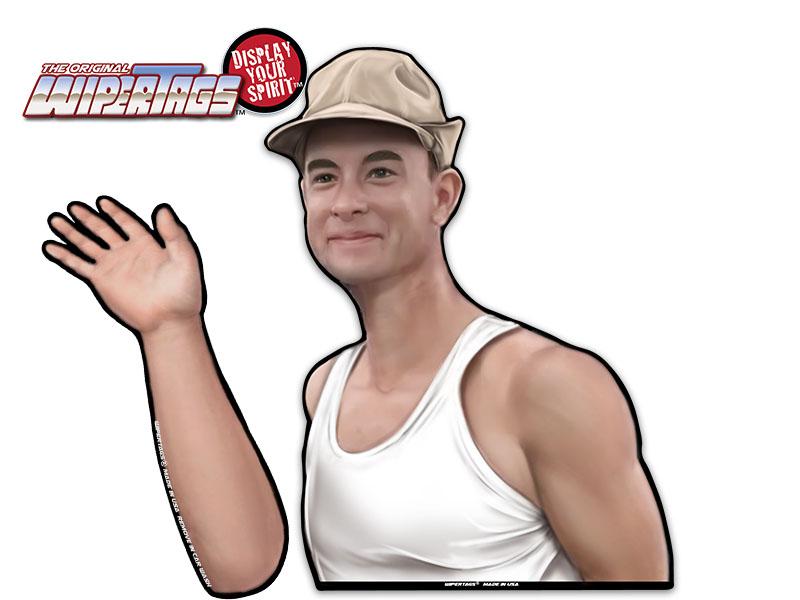 Credit: WiperTags
The laminated Tom Hanks decal is UV-protected and is therefore able to withstand most weather conditions without peeling or fading. The decal measures 8.5 inches by 11 inches, and the wiper blade/arm piece is 8.5 inches by 3 inches.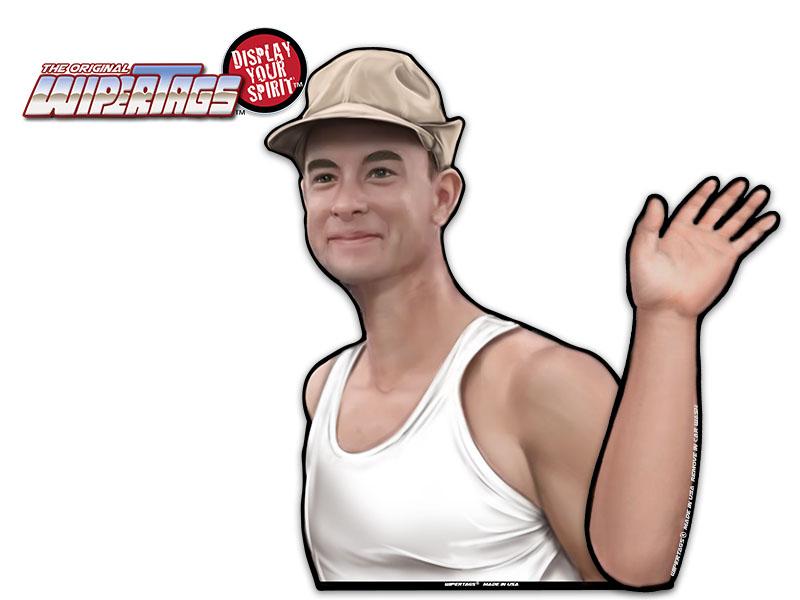 Credit: WiperTags
This adorable rear windshield wiper blade with accompanying decal is quick to install by simply following the instructions included with the purchase.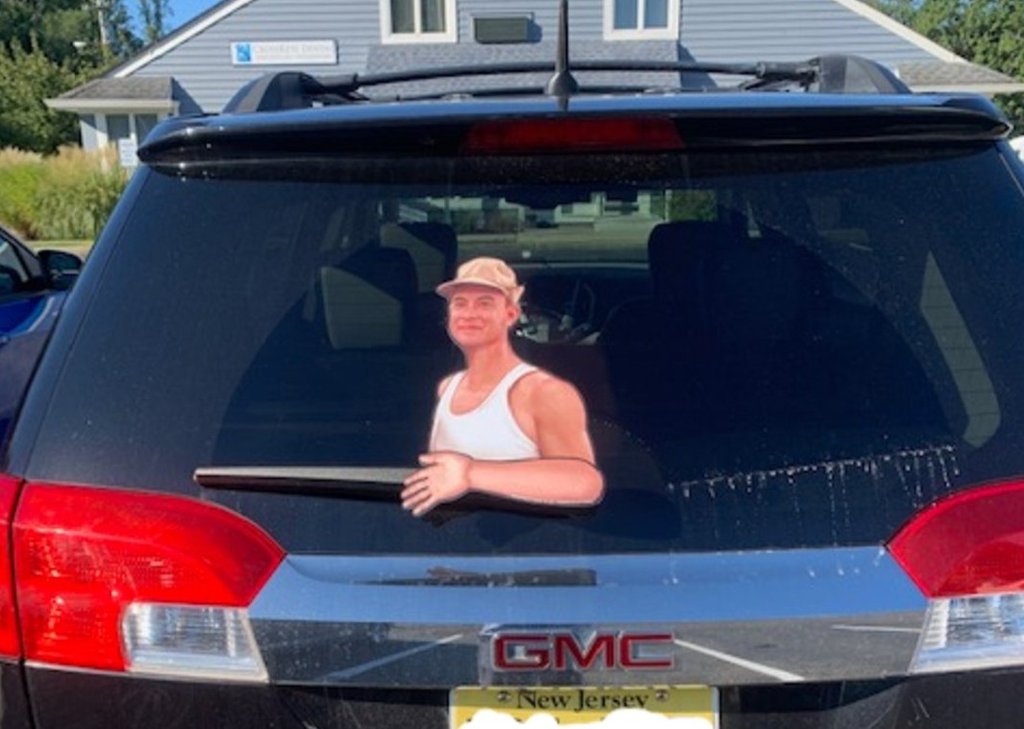 Credit: WiperTags
People absolutely adore the Forrest Gump windshield wiper blades. Don't believe me? Just check out one of the many glowing product reviews found on their website.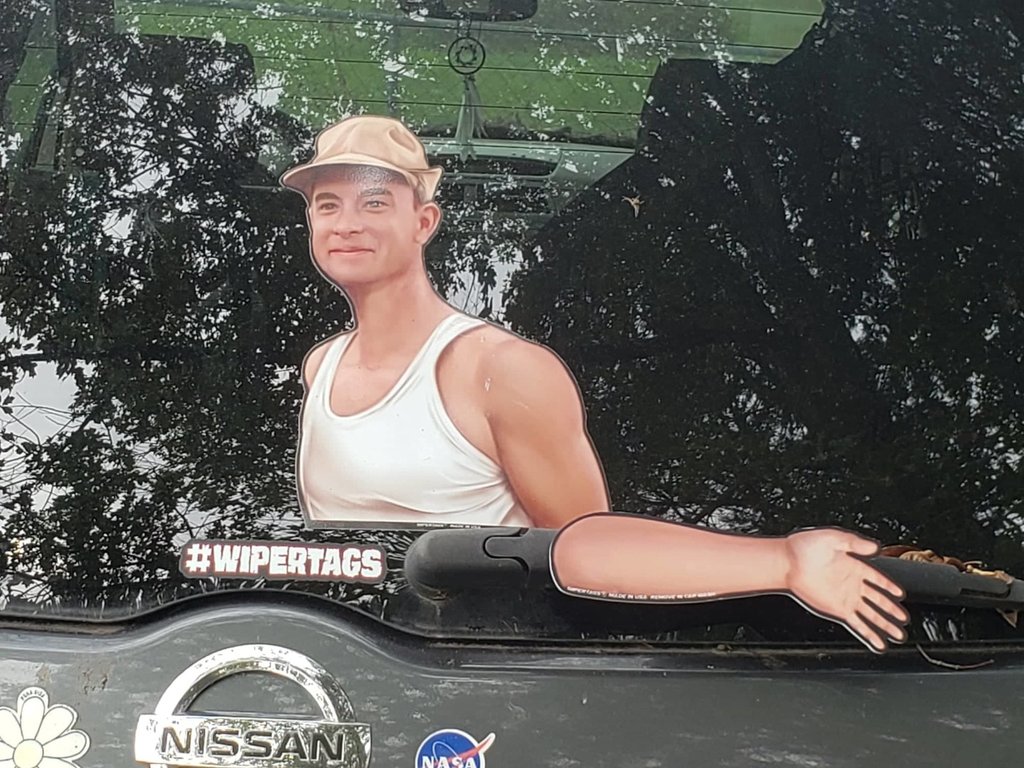 Credit: WiperTags
As one customer, named Jessica, shared in a five star review, "I live in one of those small towns where everyone knows you. So now when I forget to wave I flip my back wiper on and Forrest Gump gets the job done. So far I had one person start laughing so hard they fell down on the sidewalk, a neighbor jumping up and down to wave back, and people stopping into my office to say how cool my sticker is. I now stand out in the "soccer mom van club". Definitely asserted dominance in our minivan fleet. Keep looking for what design I'm going to do next when this one falls apart but the quality is too good! I will now only shop for vehicles with a back wiper just to continue this awesomeness. Highly recommended!!!"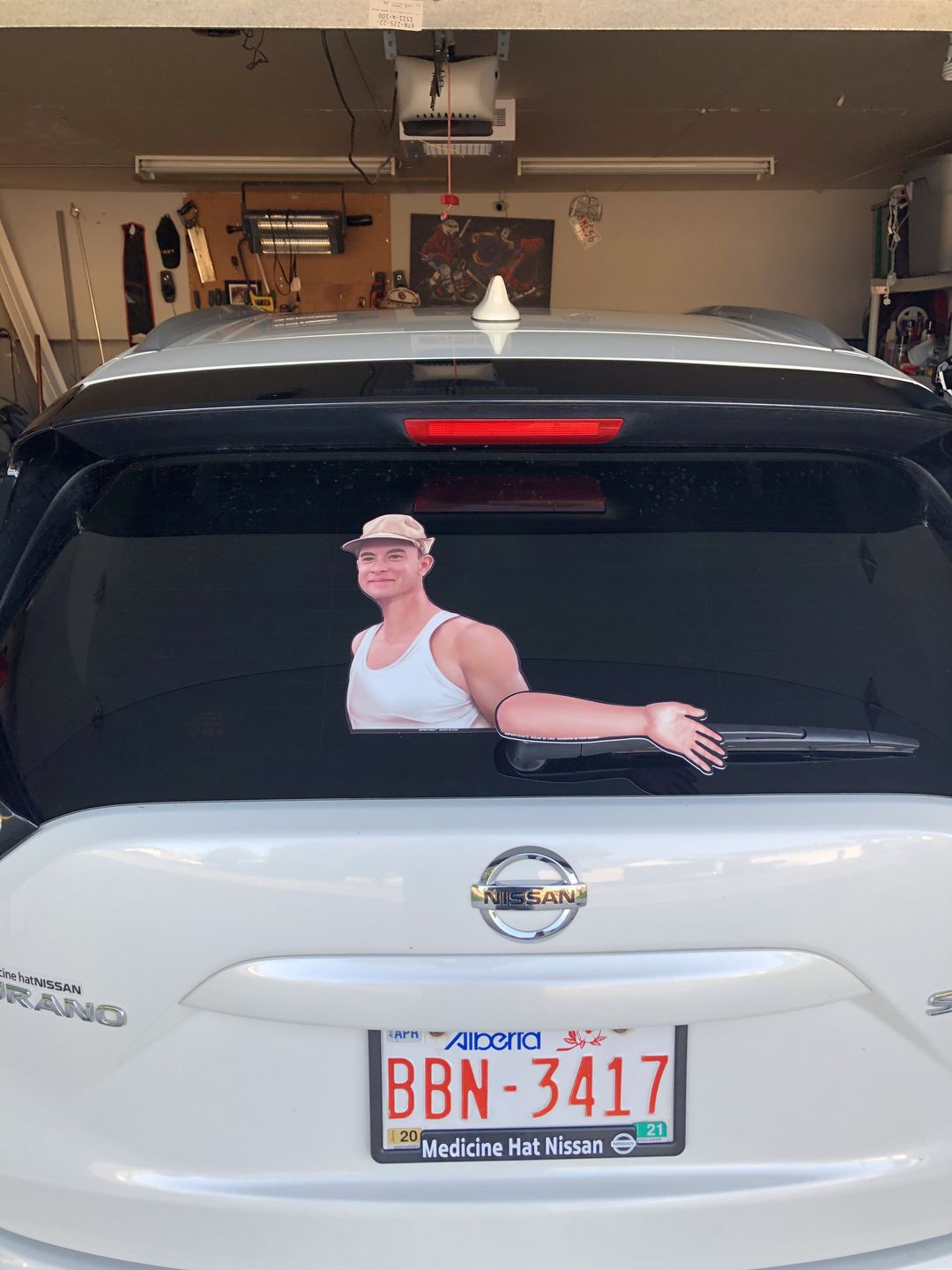 Credit: WiperTags
Causing people to collapse on the sidewalk sounds a little dangerous, but I appreciate the enthusiasm! Go, Jessica! The Forrest Gump wiper blades are made right here in the USA and sell for about $19.95 each, a small price to pay for endless adorable nostalgia!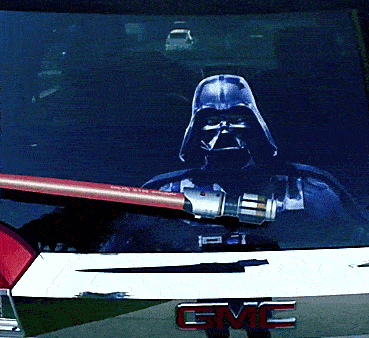 Get this one here
Do you like this concept but aren't a huge Tom Hanks fan? First of all, what's wrong with you? Secondly, you'll be happy to know that WiperTags sells a ton of other similar products. You can check out our list of the best Waving Wiper Blade Attachments by WiperTags that we could find, or check out the Darth Vader waving wiper blade, the wrestler elbow drop wiper blade attachment, or check out some other really cool ones below!
Check out some other hilarious waving wiper blade attachments below! Starting with a waving Elf wiper blade!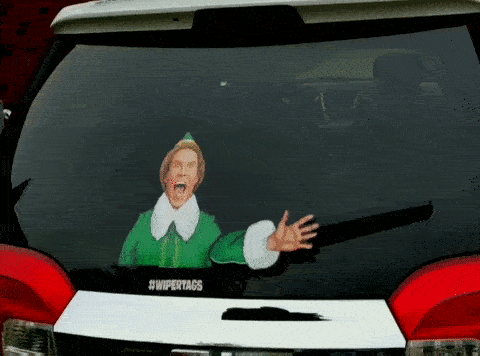 Get this one here
Waving Dwight Schrute (as an Elf) Waving Wiper Blade! Get this one here
Homer Simpson eating a donut wiper blade attachment!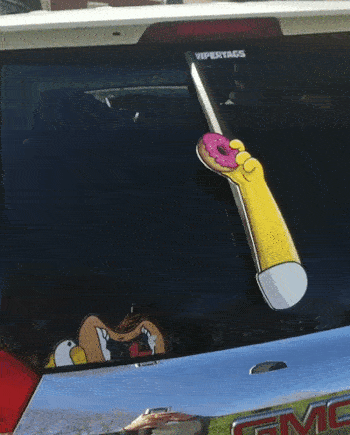 Get this one here
A Star Wars lightsaber rear window wiper blade attachment!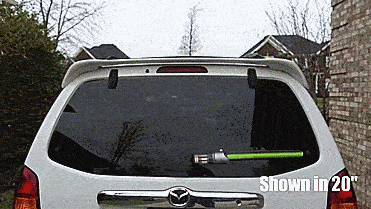 Get this one here
An Abominable Snowman waving wiper blade attachment!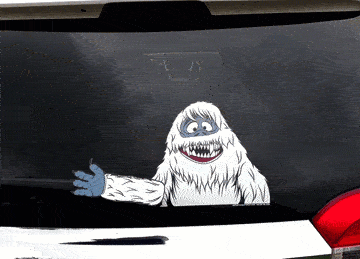 Get this one here
Check out more hilarious waving wiper blade attachments via the video below!
Subscribe To Our YouTube Channel