This Star Wars Darth Vader Porch Light Cover Slips Right Over Your Existing Lights
By Ryan on 06/19/2020 11:23 AM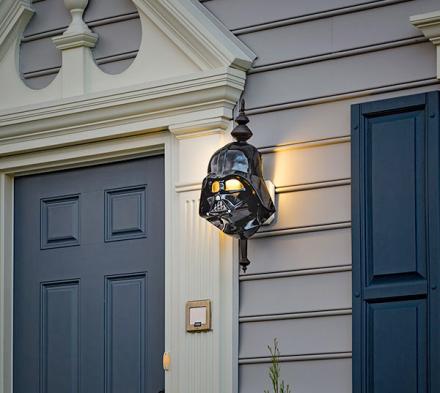 The amount of Star Wars themed products are getting to be a little ridiculous with the new Star Wars movie coming out soon. It's as if Disney's main goal is to make as much money as possible, rather than bringing fun and joy to people worldwide. This Star Wars porch light is a cover that you can attach to your existing external lighting of your home to let your neighbors and guests know the level of geekiness that awaits them inside.
A perfect Halloween, or just a way to display your devotion to the darkside, the Darth Vader porch light cover custom fits to your existing light fixture using an elastic band and and is an officially licensed merchandise from Star Wars.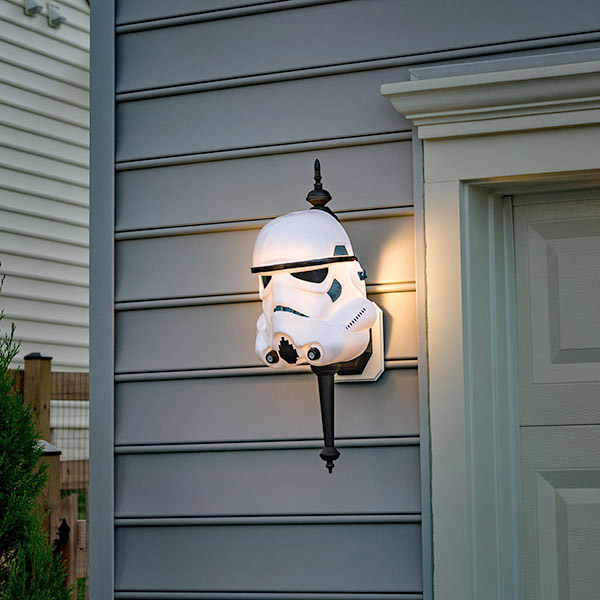 The Star Wars exterior light covers come in either a black Darth Vader or a white Imperial Stormtrooper, is made from plastic, is to be used with a max of a 60 watt light bulb, and should not be touching the bulb once installed.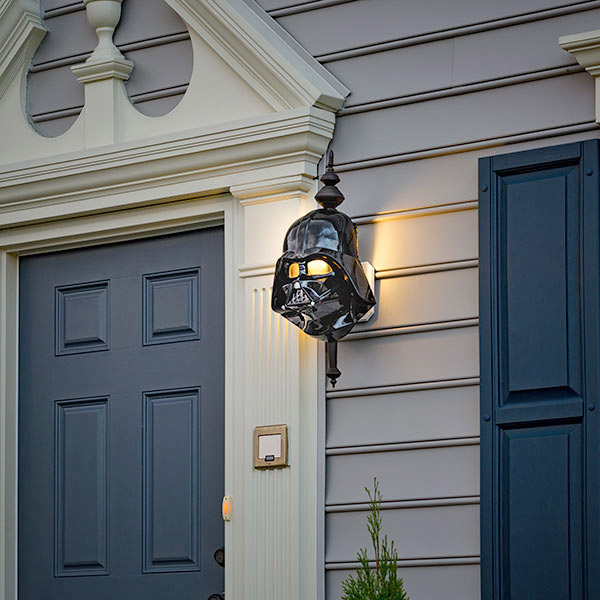 The Stormtrooper light cover measures 12.5 inches tall x 11.5 inches wide, whereas the Darth Vader light cover measures 14.75 inches tall x 13 inches wide.