These Laser Gloves Are Perfect For Festival-Goers or Cosplayers
By Ryan on 10/13/2021 9:52 AM (Updated: 09/28/2022 9:52 AM)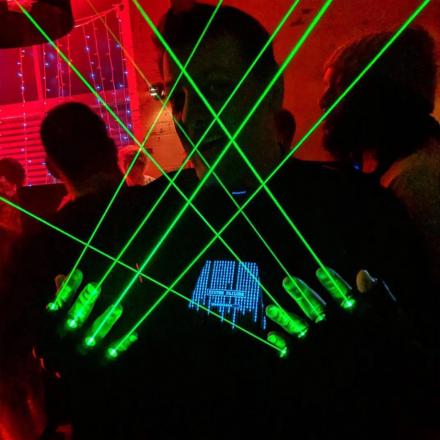 Be the attention and life of the party with a showdown of party lights that will leave everyone in attendance impressed. The party will be right at your gloves In your hand and people will definitely take notice. If you can handle the attention and like to party then these DJ gloves will be perfect for you. Party now party like never before, and have something that other revelers will be dying to get their hands on.

[Main photo by Stuart Pressman]
These laser gloves are of great quality and are handmade with the best material. Perfect for any rave, festival, or hype event. They are bright and dope at the same time. The laser gloves are adjustable and can fit any adult hand. They are rechargeable and will give you about 2-6 hours of activity before needing a recharge.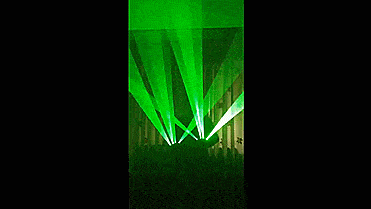 There are 8 pew pew beams, 4 for each hand and they provide proper illumination. The gloves feature a new design that uses a rechargeable battery, lasers, and a motor. They can be used at a ballroom, disco, family gathering, a night club and any performance avenues that you get to attend. The straps in the glove can be adjusted to fit any hand.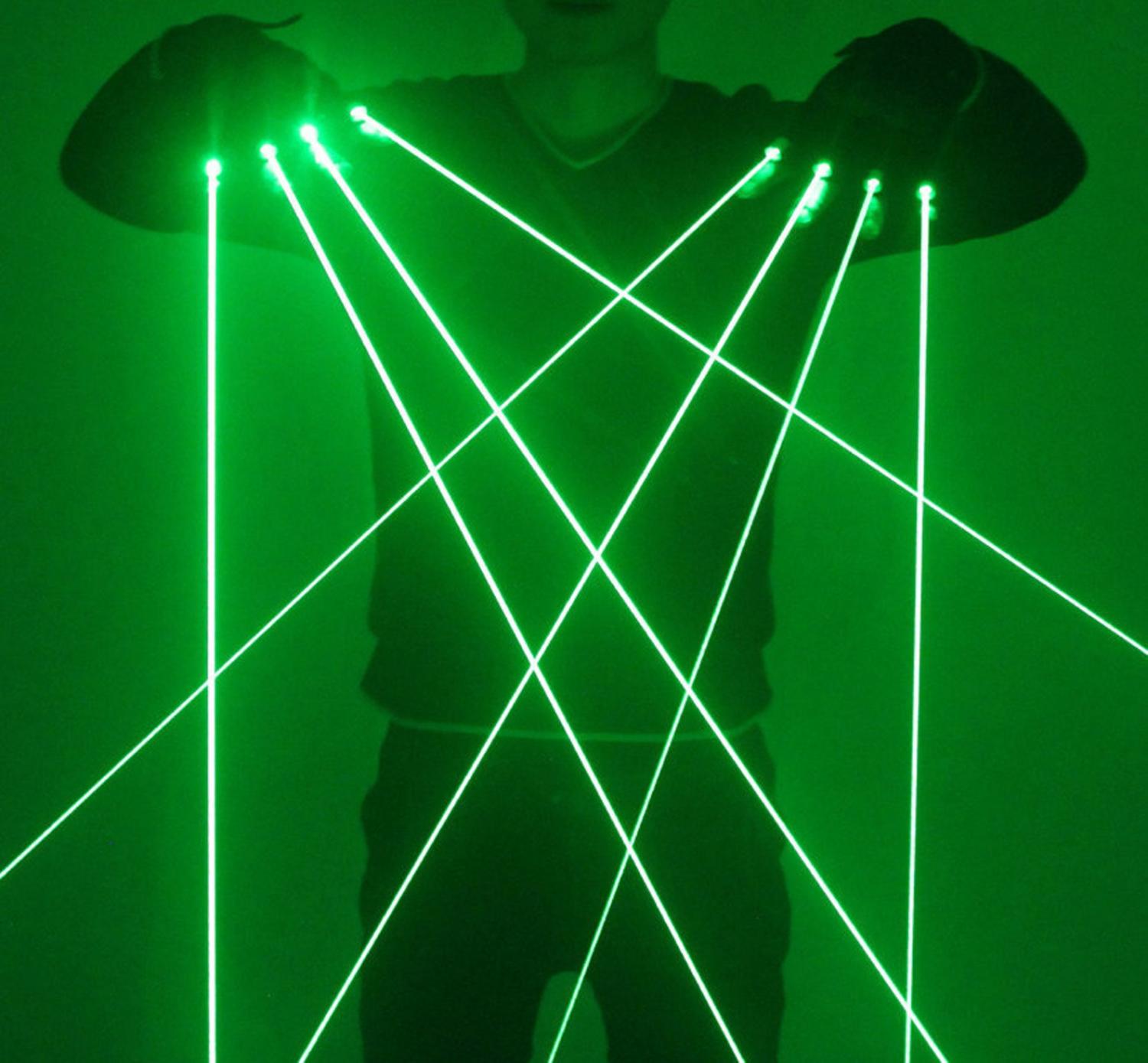 The gloves come with a power adapter so charging them will not be a problem. It will be like a superman show with high-power green lasers emitting green beams from your fingertips. There is an on and off button to easily switch the gloves on when needed. A well-crafted product with an incredible design that fits the party life like a glove.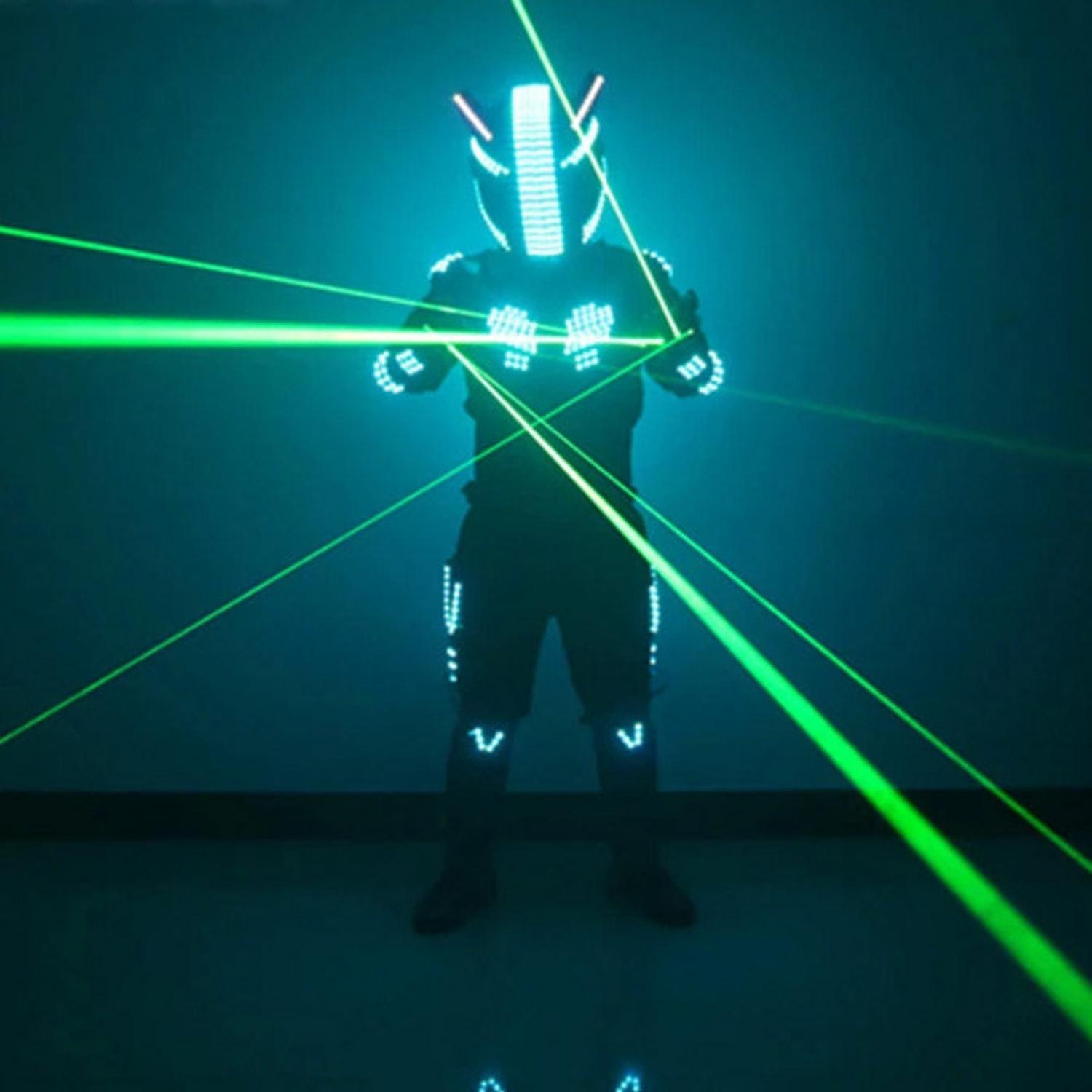 If you're a fan of cosplays and toying around with party lights then these laser gloves will change your life. The batteries have a capacity of 1400 MA and the laser points have a multipoint transformation for the ideal LED show. The lighting is made possible by high-power diodes that are engineered to perfection.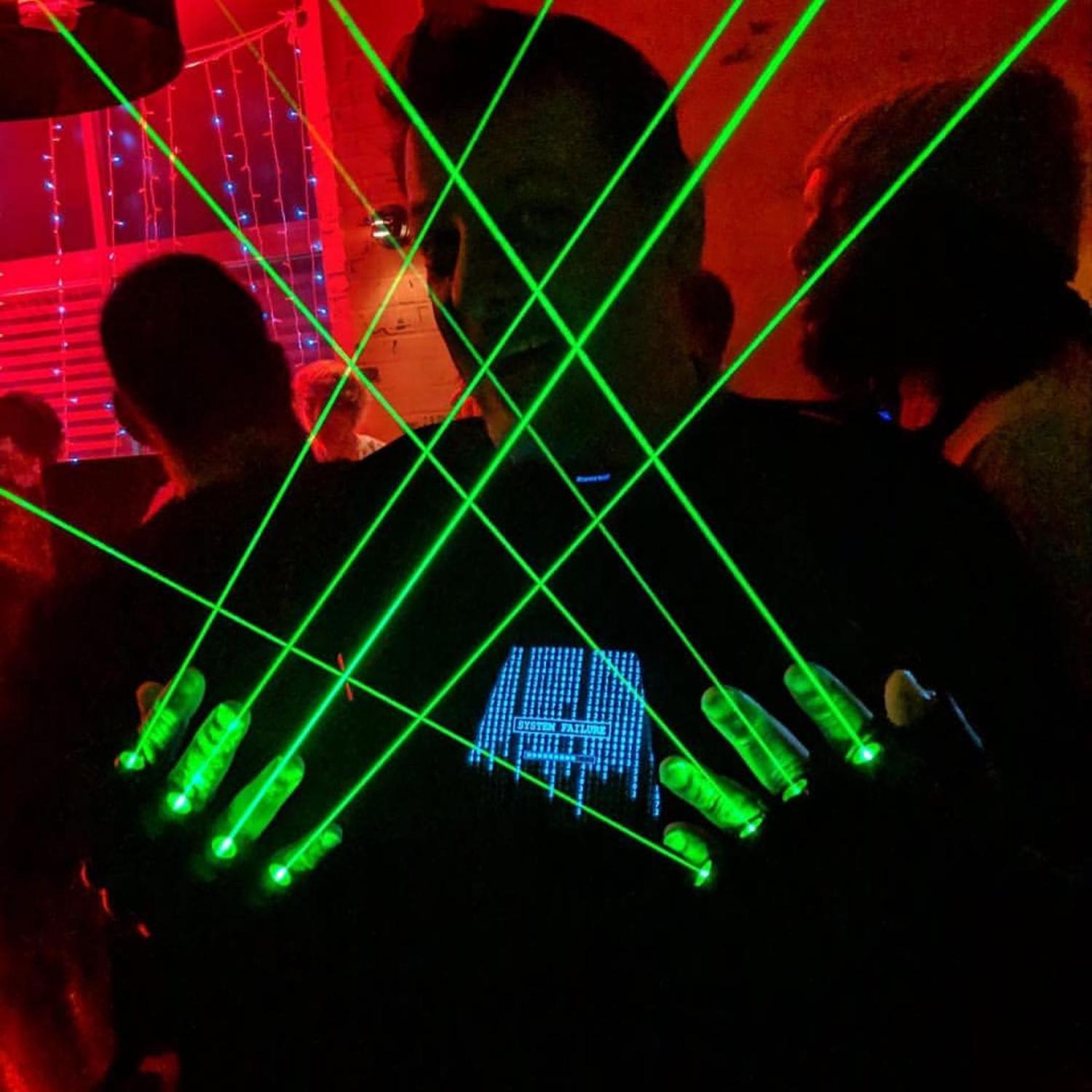 Credit: Stuart Pressman
They are sold in pairs and wrapped in strong leather material. Decorating your Christmas or Halloween parties has never been easier. When the gloves are turned off, they look like ordinary fashionable gloves but hit that switch and the LED palm lights come to life in an instant.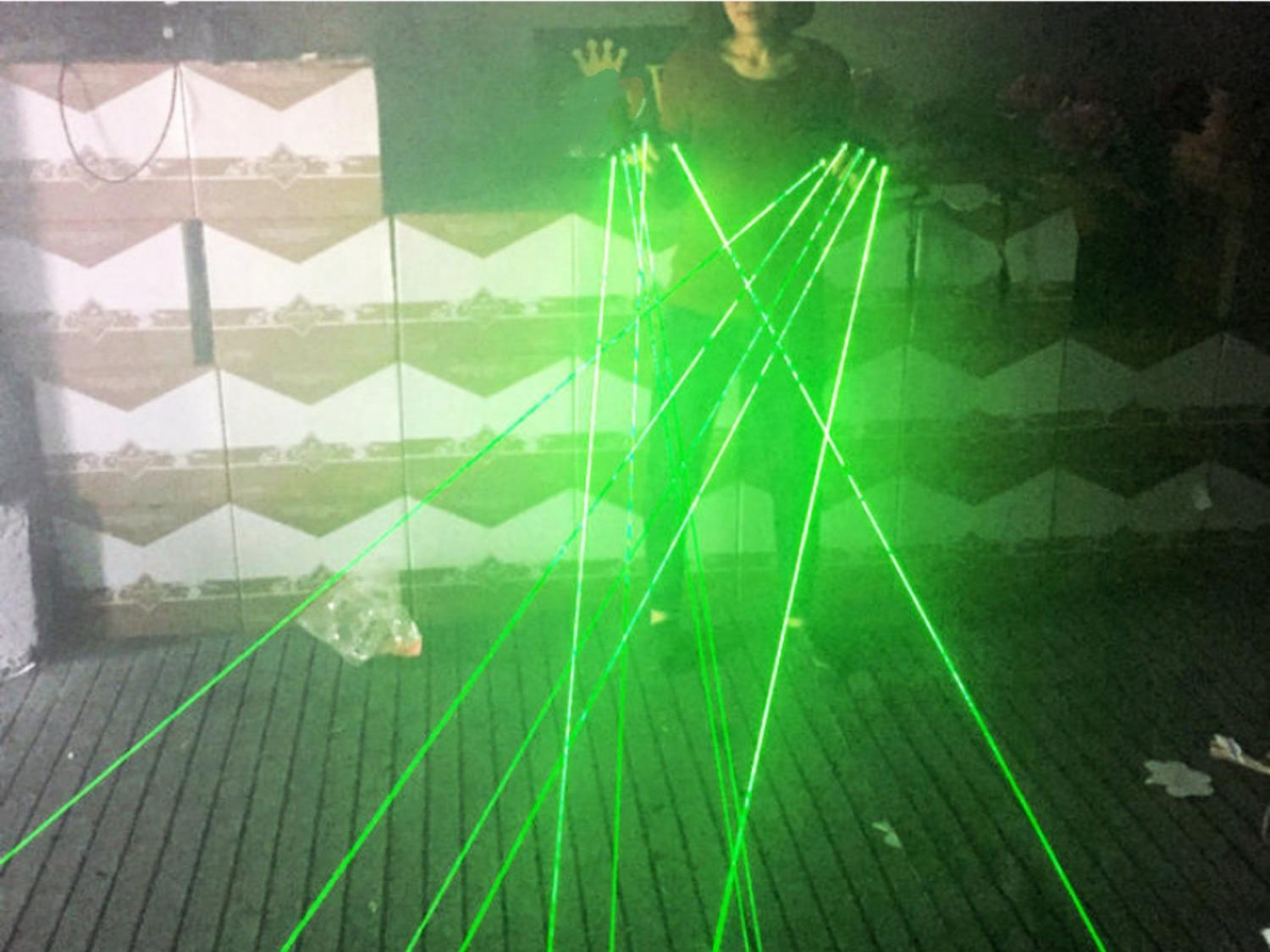 Source
The green laser beams, four for each finger in your left or right hand. It's a new kind of light show that will leave anyone impressed. Adjustable Velcro straps make it possible for the gloves to fit most hand sizes out there. To charge the gloves, simply unplug the battery connector and plug it into any wall socket.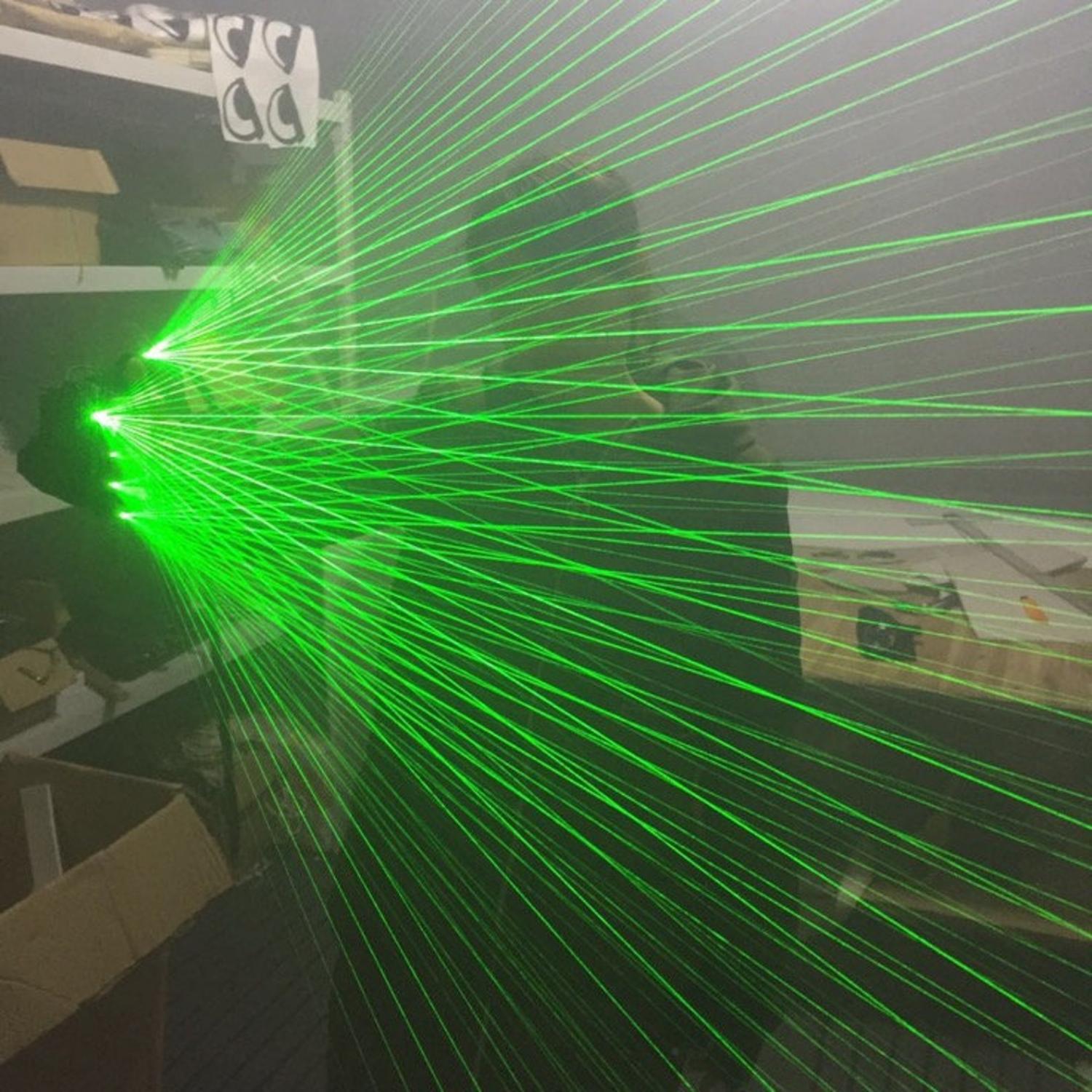 Source
To make sure that the high-powered diodes have a prolonged shelf life, it's better to use the lasers for one or two minutes at a time. This technique will make it possible for the gloves to hold a single charge for almost six hours.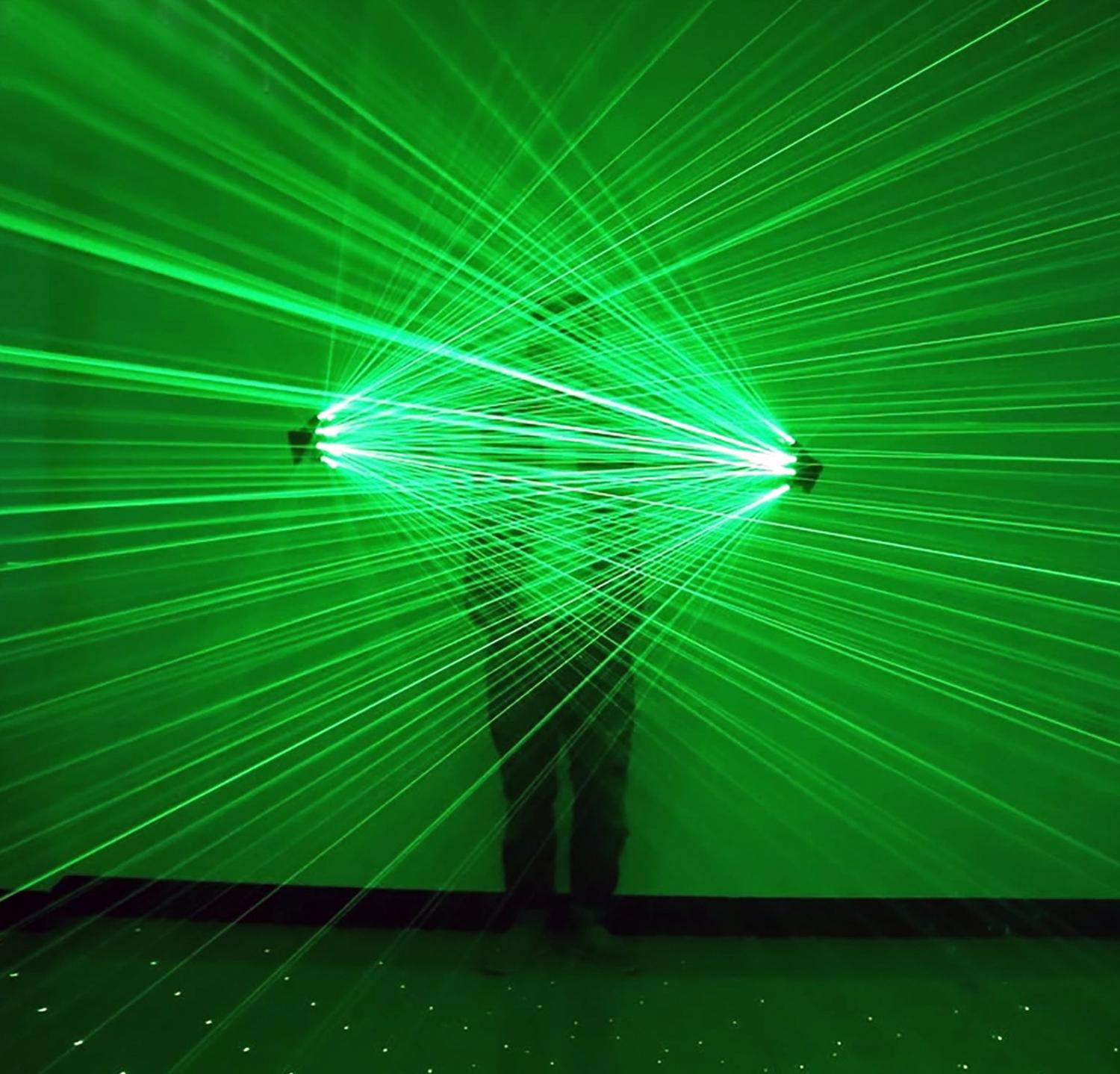 Source
If you need to have special effects at your office or house party, then these gloves are a good fit. You'll be getting an epic EDM festival experience right from your fingertips. Source
The case and power adapter are included and it's better if you keep the gloves awy from pets or children. These are comfortable gloves and you'll be getting zero discomforts from using them. Quality gloves with an incredible design and modern technology. Source
After you have a taste of them you'll probably be looking for another pair. Go with them to a festival and you can be sure that it will be magical with the LED light show.
There's even another version of the laser gloves that look like a large red vortex, and give off an amazing alien-vibe!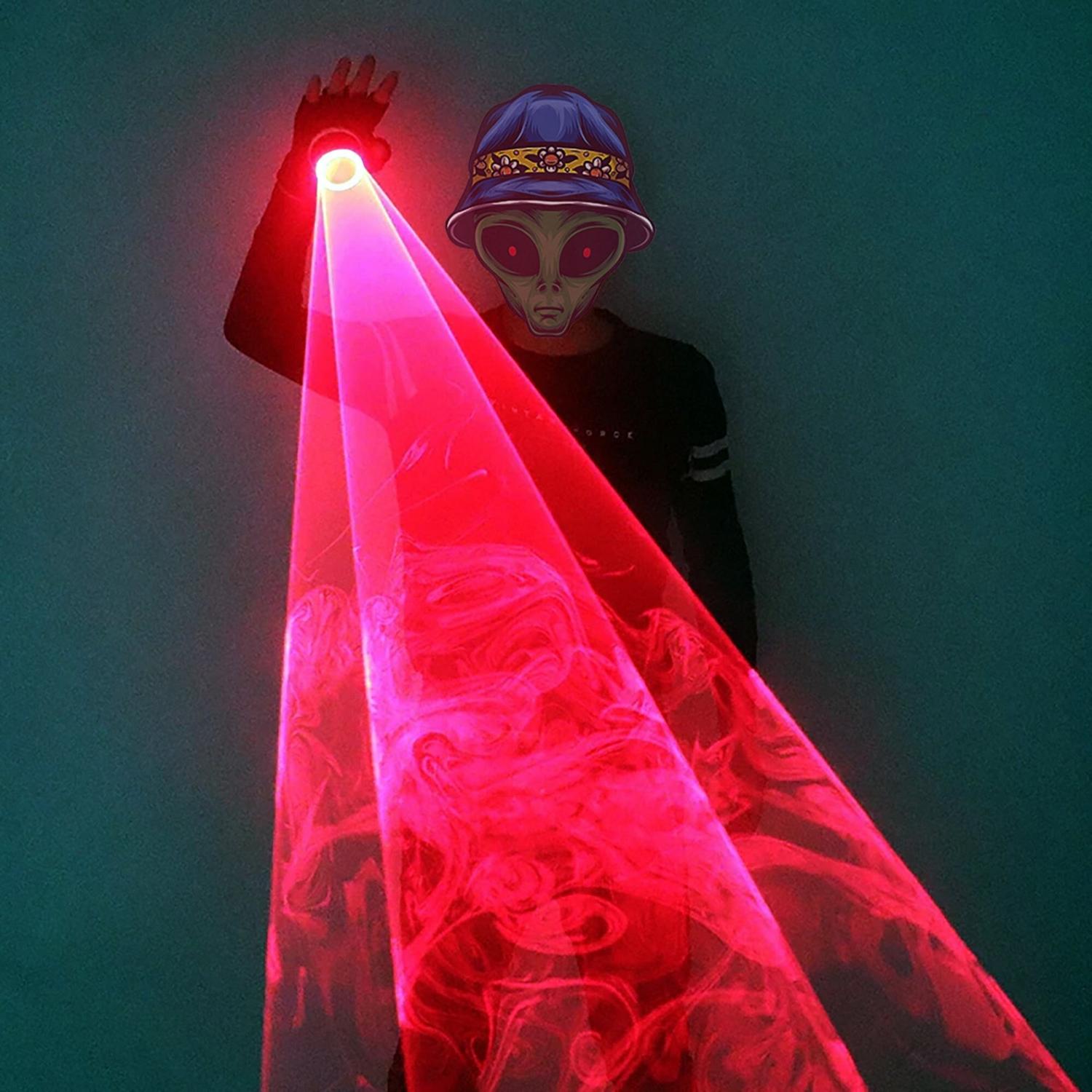 Source
The red vortex laser gloves will make it look like you're beaming people up to your alien space-ship UFO!