You Can Now Get Your Cat a Play Tower With A Running Wheel
By Ryan on 06/18/2021 1:15 PM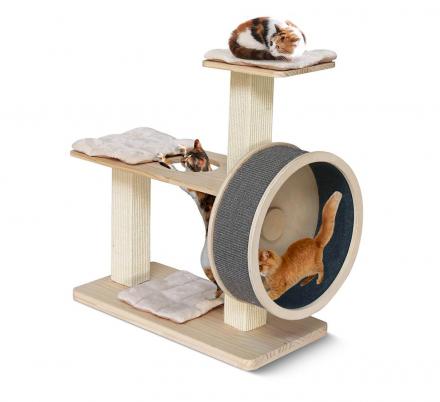 Keeping your feline friends indoors and busy guarantees them a better and longer life than if they regularly ventured outside on their own. Research has shown that cats that go out on their own have an average lifespan of 5 years while those that remain indoors enjoy an average lifespan of 15 years. This is because on their own they are more likely to have nasty encounters like getting hit by a car, ingesting poison, or getting attacked by other animals.

Versions: 1 | 2 | 3
The trick is getting your cat not to have the urge to go out, and this is done by keeping the indoors entertaining and busy enough. A cat tree gives your cat a place they can personalize and make their own. They can spend time there, and observe from 'above' ground. Also, if the space is limited, you could be taking advantage of the vertical space that is created.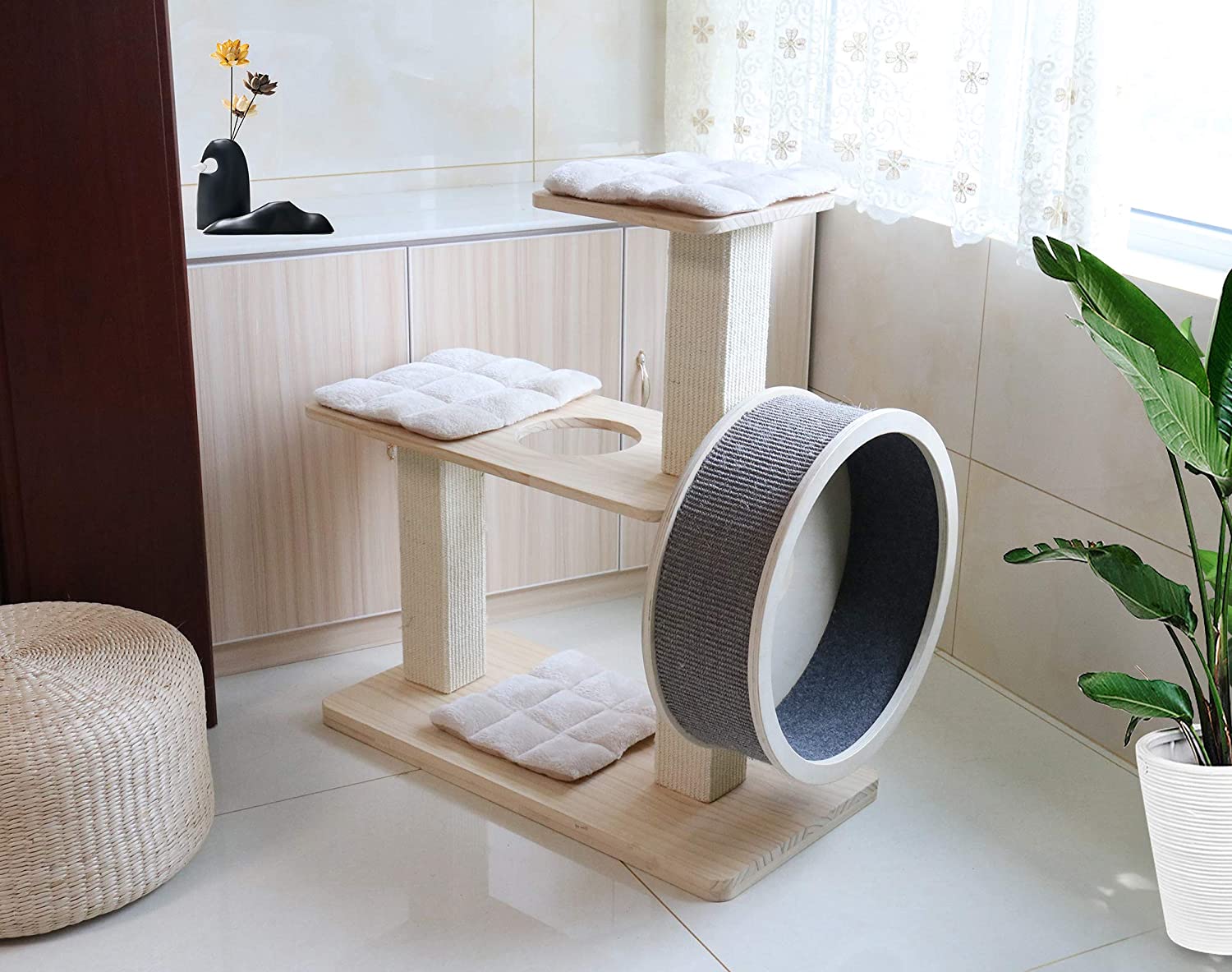 Get this one here
This spinning wheel cat tree is a good toy for your cat because it combines two activities for the price of one. It's a multi-level cat tree and a spinning wheel in one. Cats can use it for spinning, scratching, and climbing fun. It will keep your pet entertained and away from scratching your delicate furniture. If your pet happens to have fitness issues, it's ideal for exercising and scratching for your pet to get fit and lose some weight.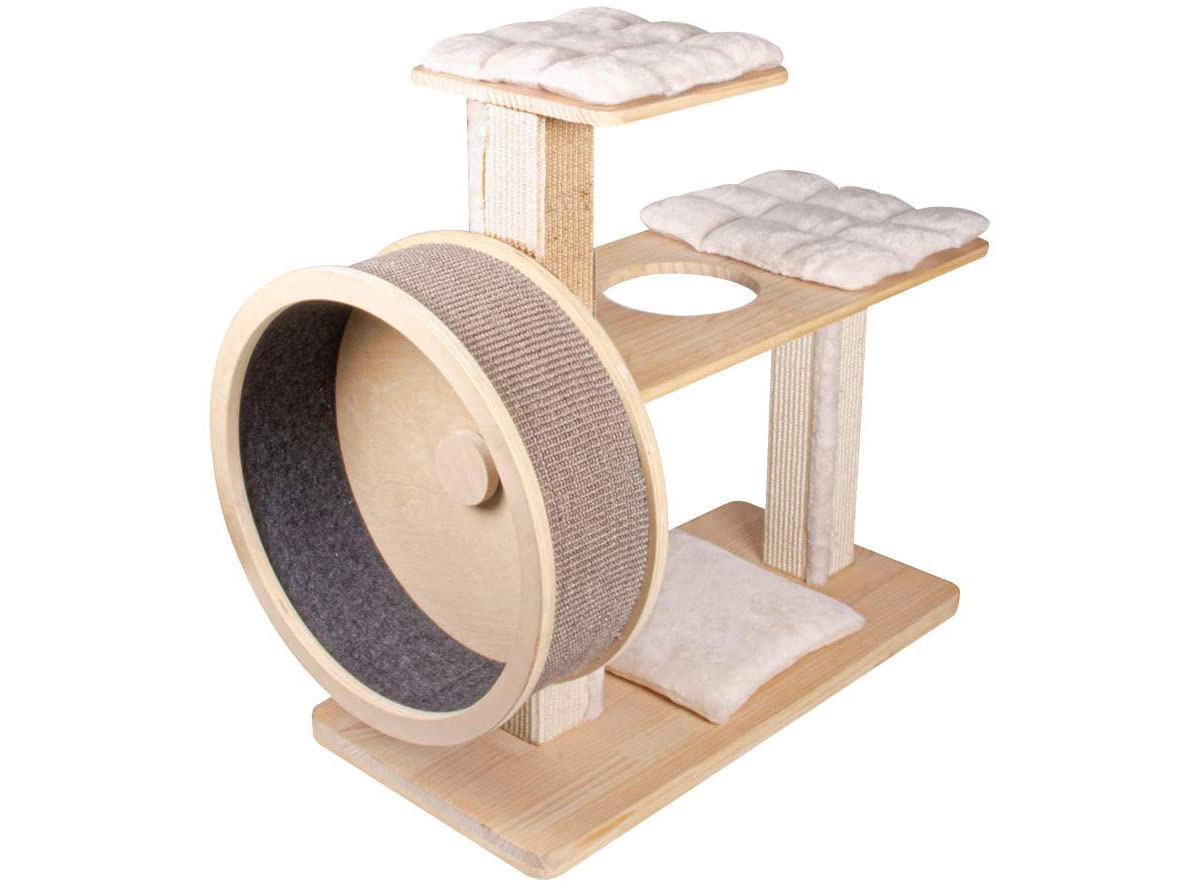 The 20" wheel has a sisal carpet covering the outside and inside of it, and it provides a nice grip for safety while scratching or engaging in other types of games. The tread is wide and can hold a couple of cats. A great way for your pets to play and burn through excess energy without spoiling everything in the house.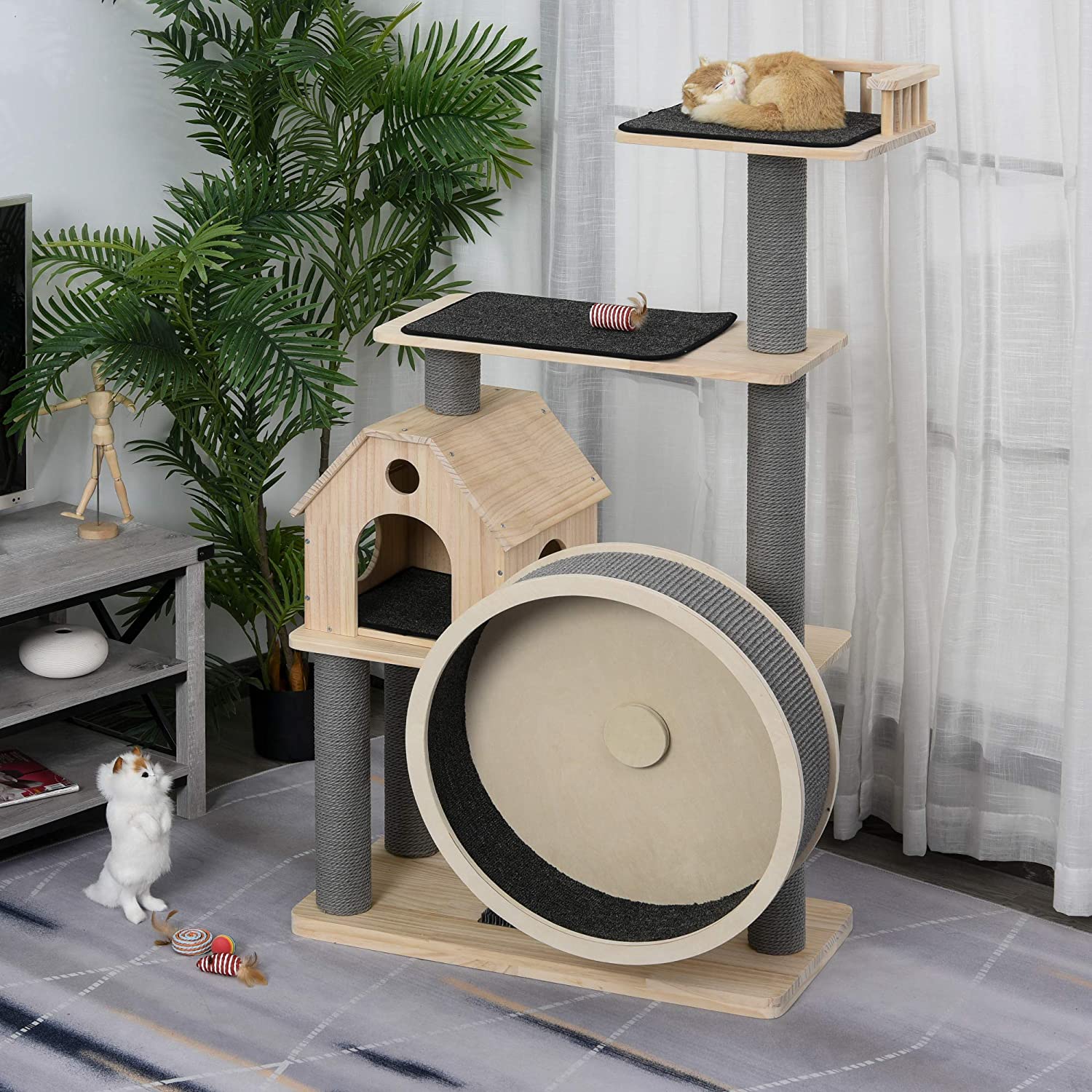 Get this one here
At the base of the spinning wheel cat tree, there are built-in posts lined with sisal. It's also for the pets to play with their claws, scratch, and have healthy muscle development. Two raised resting places are for perched relaxation, coupled with three removable plush cushions for comfort. The cushions being removable makes it easy to clean and dry them.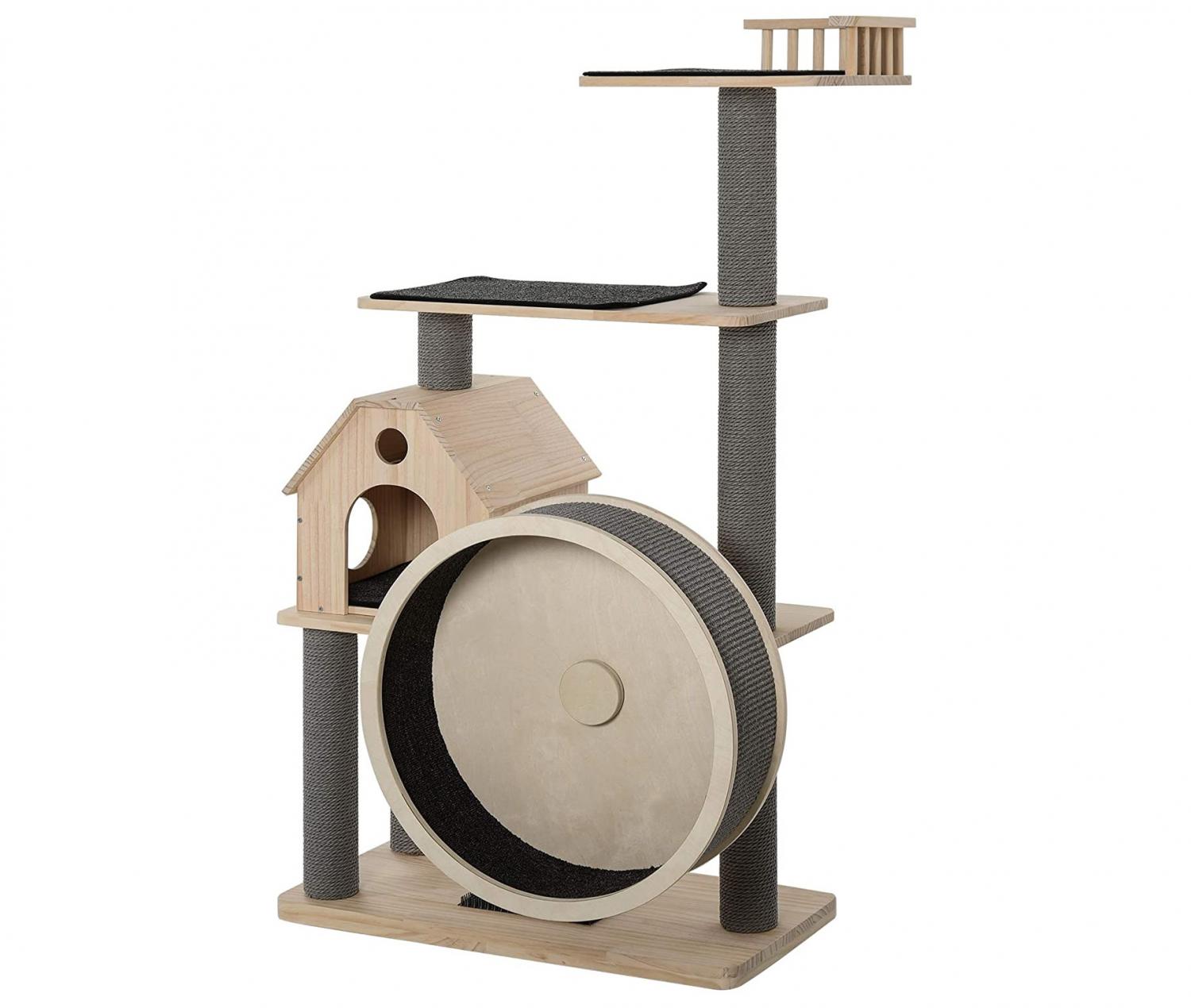 The sturdy wood structure holds the whole thing in place, and it can hold up to 15 lbs. The spinning wheel cat tree has measurements of 13" D * 32" W * 35" H. This shows how small in size it is and can be a great addition even in a contemporary studio apartment with limited space. It's also fairly light and can be easily moved from one place to another. The spinning wheel cat tree is a comfortable space for your kitties to hang around, it does the job for two as a cat wheel and an exercising wheel. It's made from strong and durable material of the highest quality. The wheel is the perfect exercise wheel in terms of safety and practicality, it moves around easily.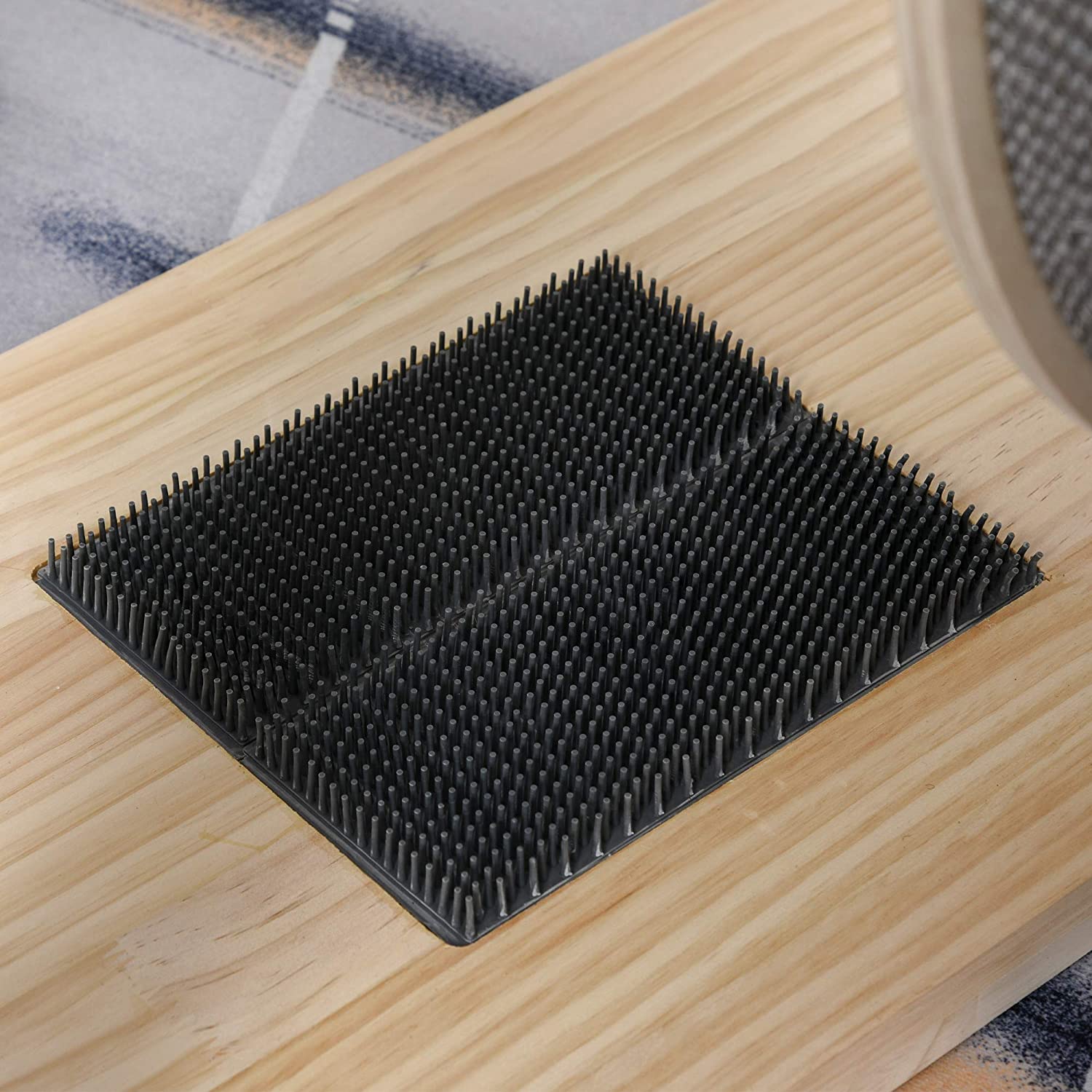 Whether it's for exercising pets, keeping them busy off your furniture, or as a personal space for your cats, the spinning wheel cat tree is a great toy for your pet. Not only will it keep your cat busy and indoors but also safe and healthy. This might be exactly what you and your cat needs to propel that connection to the next level.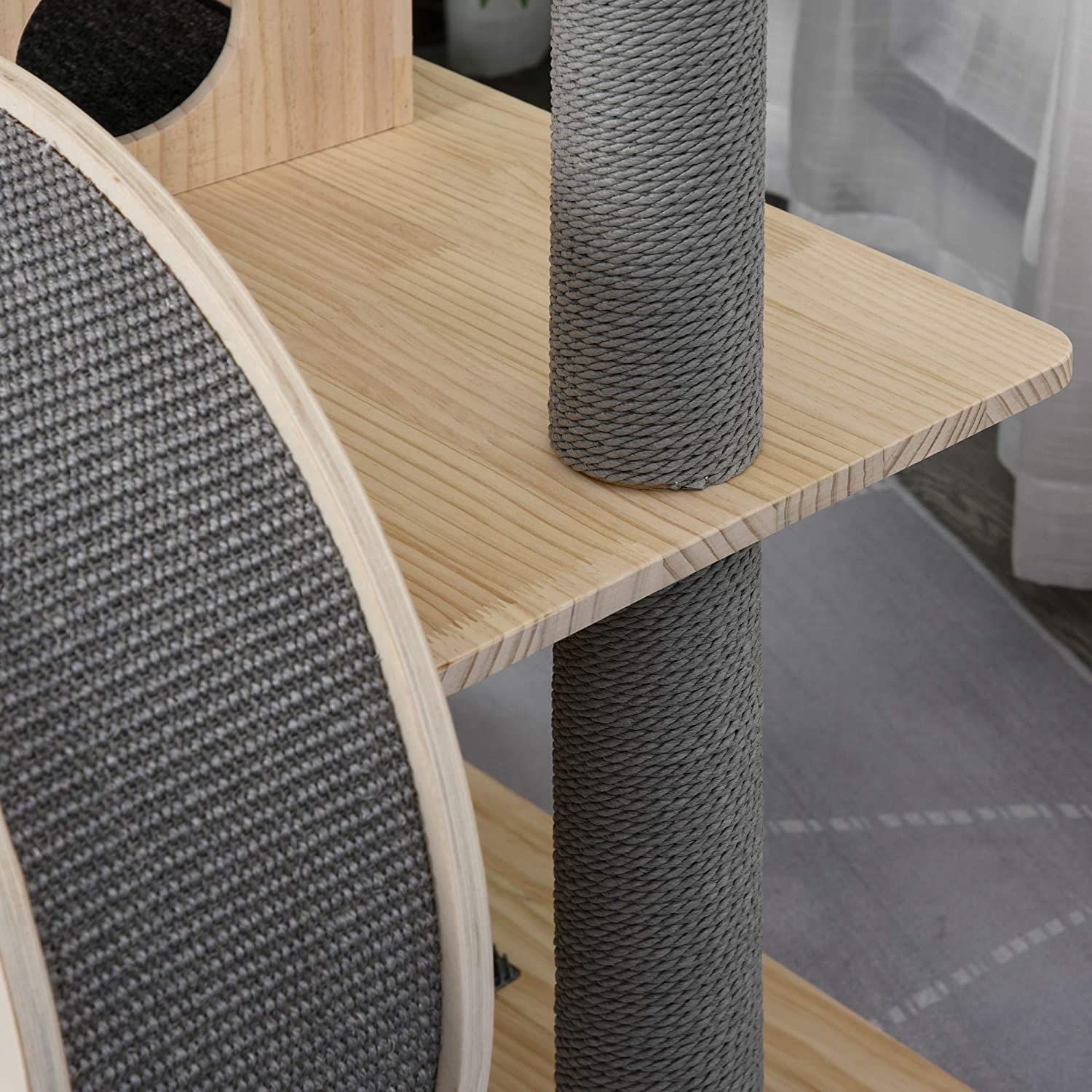 Keeping your cat indoors without an exercising solution puts it at risk of getting obese while letting it roam outside there are no guarantees for safety. The spinning wheel cat tree is also good for people who work a lot and are never in the house. The cat can use it for entertainment and exercise even when you're not around to provide that. Exercise is good for the cat mentally, the held-up energy released means less destruction around the house.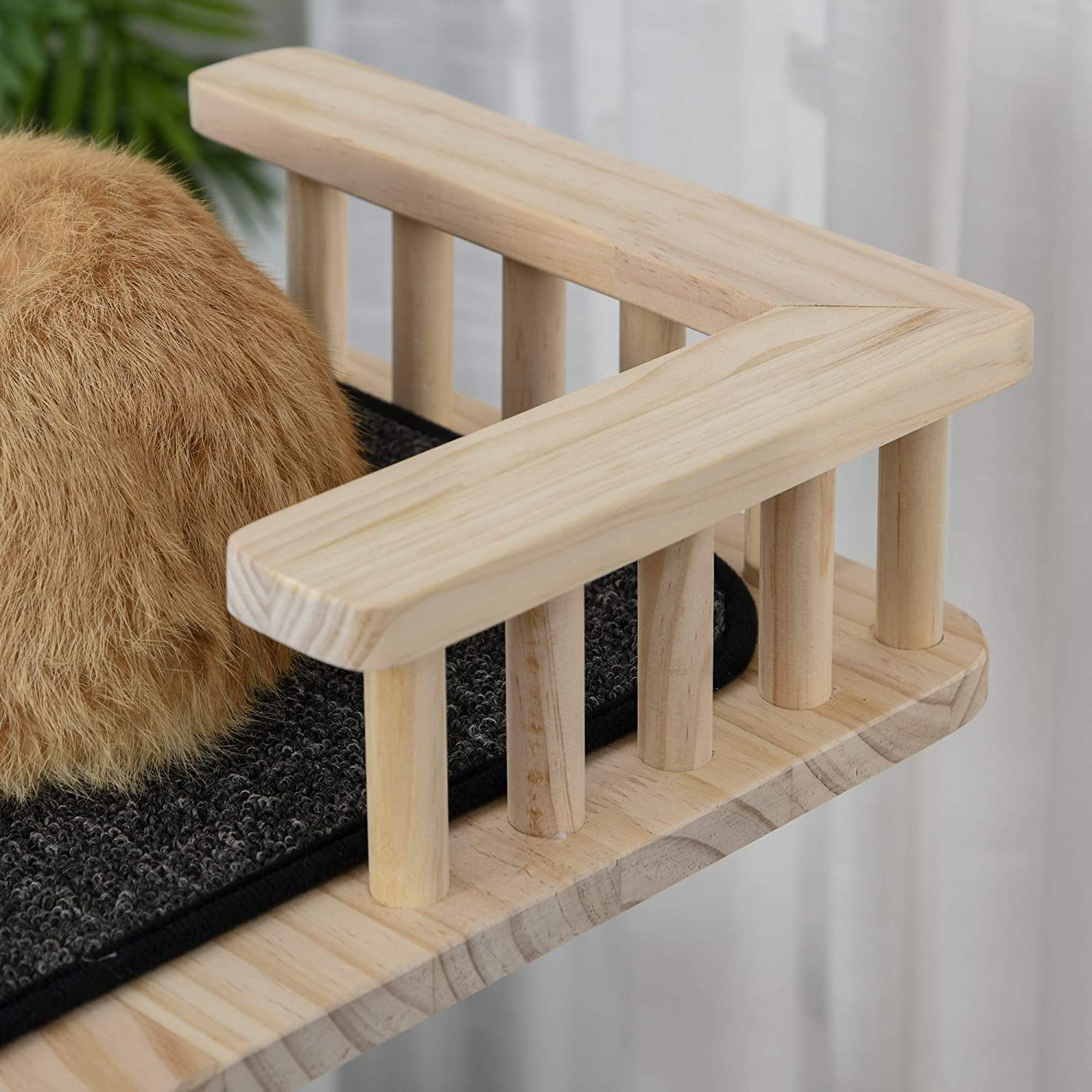 There's a few different versions of cat towers that have integrated running wheels on them, so take a look at which one will be best for your cat with a link to get each one at the top of this article!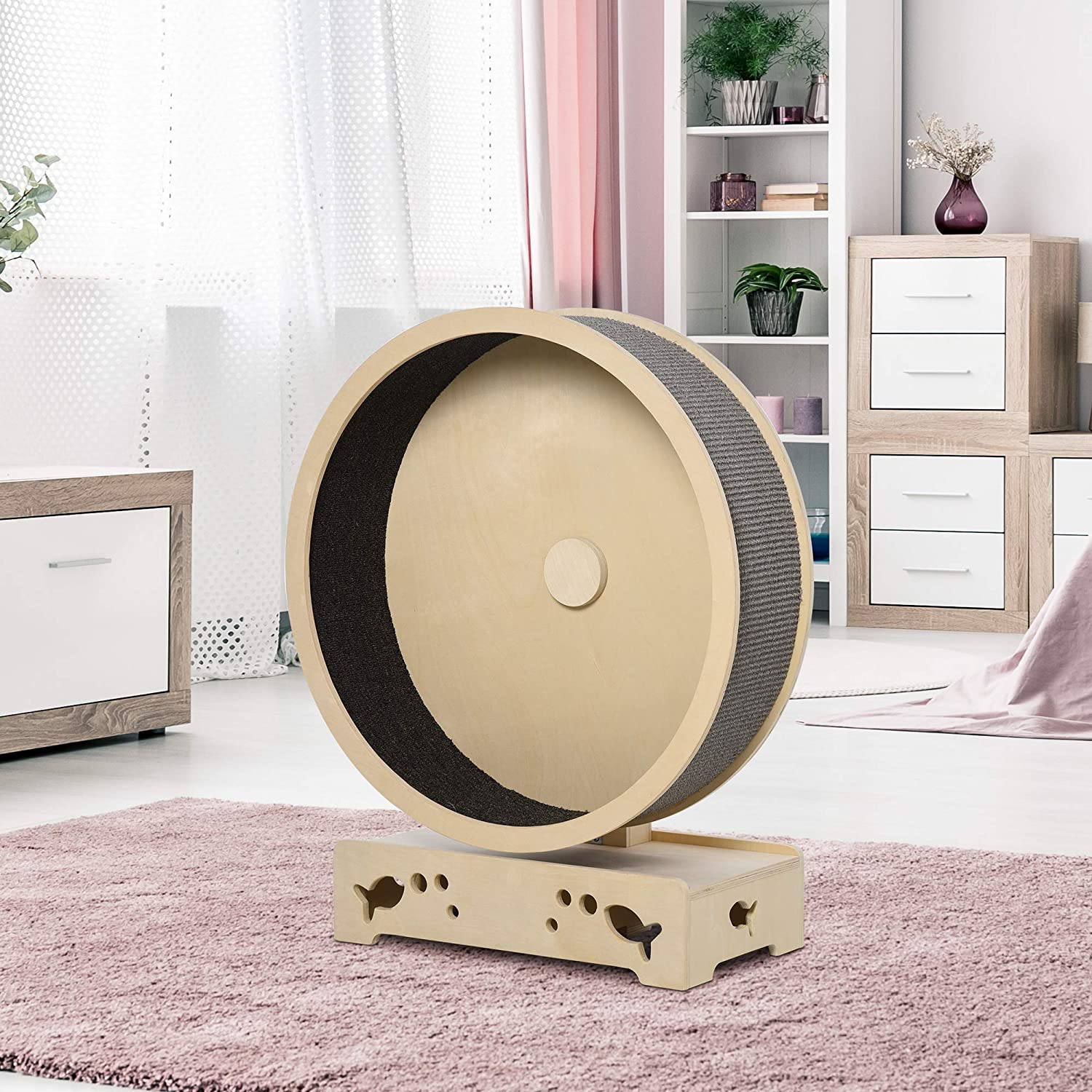 Get this one here