This Incredible Oregon Home Is Filled With Tons Of Custom Handcrafted Wood Carvings
By Ryan on 01/02/2022 7:59 AM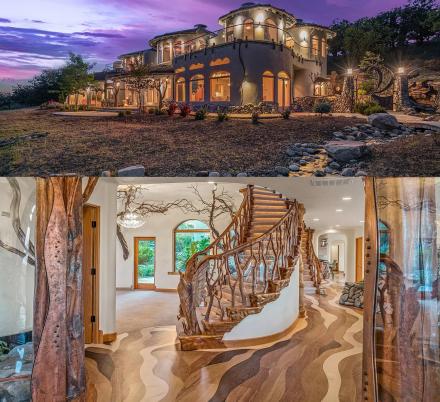 When it comes to carving and designed from wood, I can make a stick somewhat pointy, and that's about it. There's others that take things to the extreme, and that's just the case with this incredible home in the foothills of Ashland, Oregon. It's called the Shining Hand Ranch, and it's currently going for 6 million bucks. It's a truly whimsical and fantasy-like home that's like no other, and was completely custom created by local artists.
As you wander around the giant 8,900 square foot home you'll be met with tons of intricate hand-made carvings and creations, including the central staircase, the front door, surfaces in kitchen, and even the floor is made with wavy natural wooden floor boards that look like a flowing stream. Not only that but the floors are also heated in the winter and cooled in the summer using geothermal energy.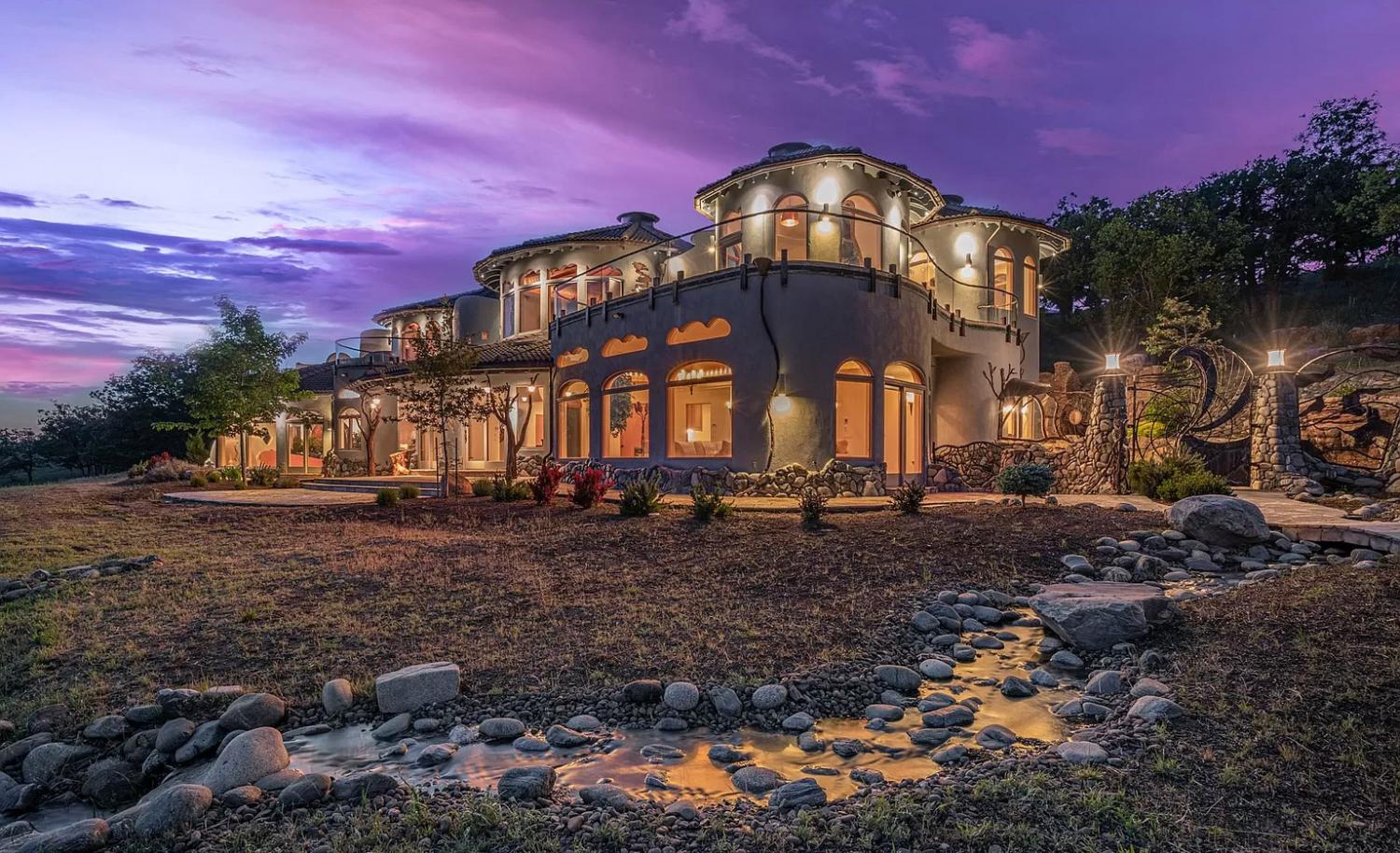 The incredible artisan mansion that's filled with wood carvings took years to make, as the arched front door alone took 1.5 years to carve from Brazilian mahogany. Besides the amazing wood carvings in the home, it also sits on over 700 acres of land, and actually has just 2 bedrooms and 3 baths as the rest of the space is just open living areas.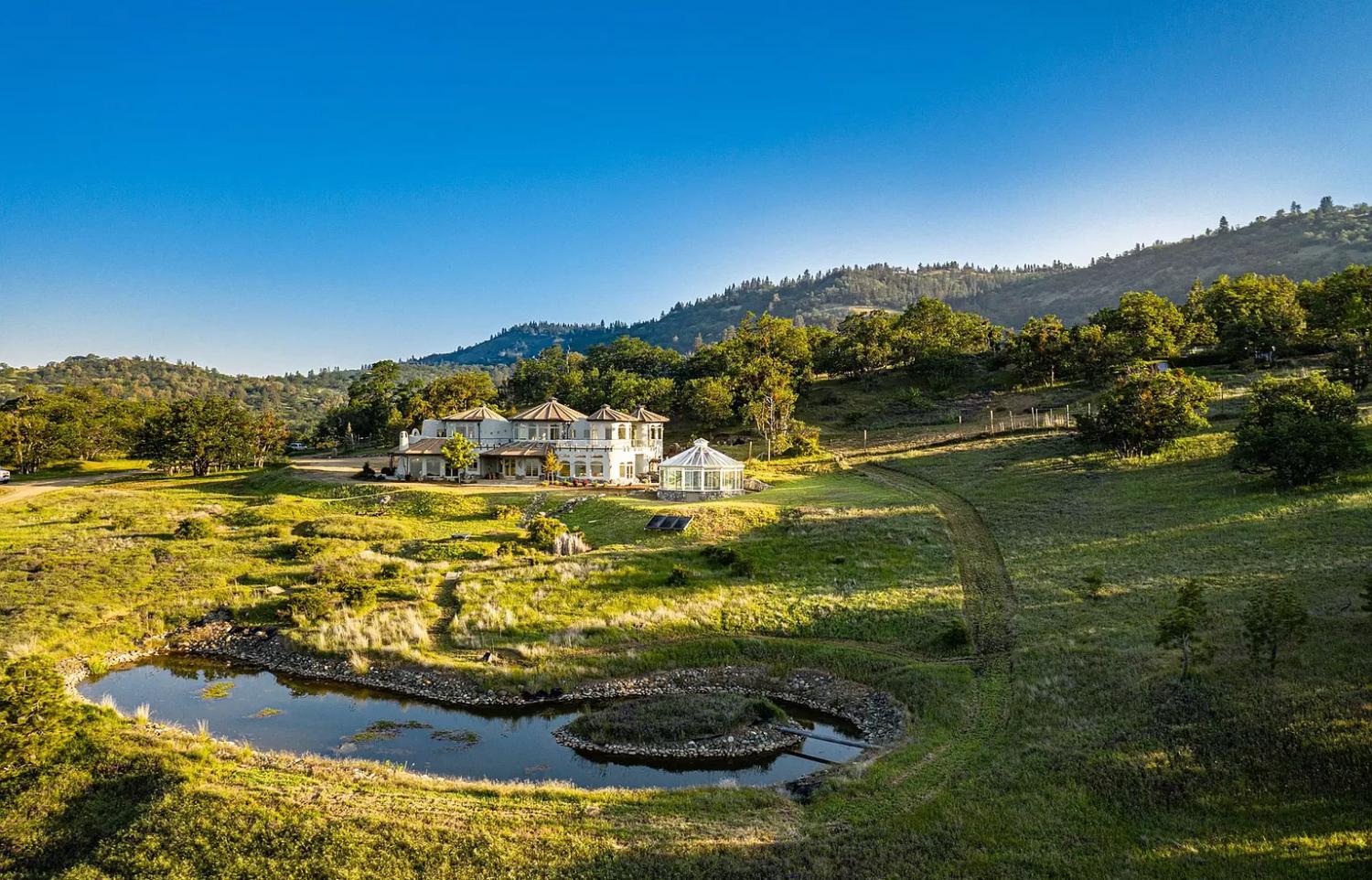 I think it's safe to say that if you love nature or a natural wood look in your home, you're going to love this incredible ranch home in Ashland Oregon. Be sure to check out some of the amazing details in the pictures below to see just how intricate the wood carvings really are!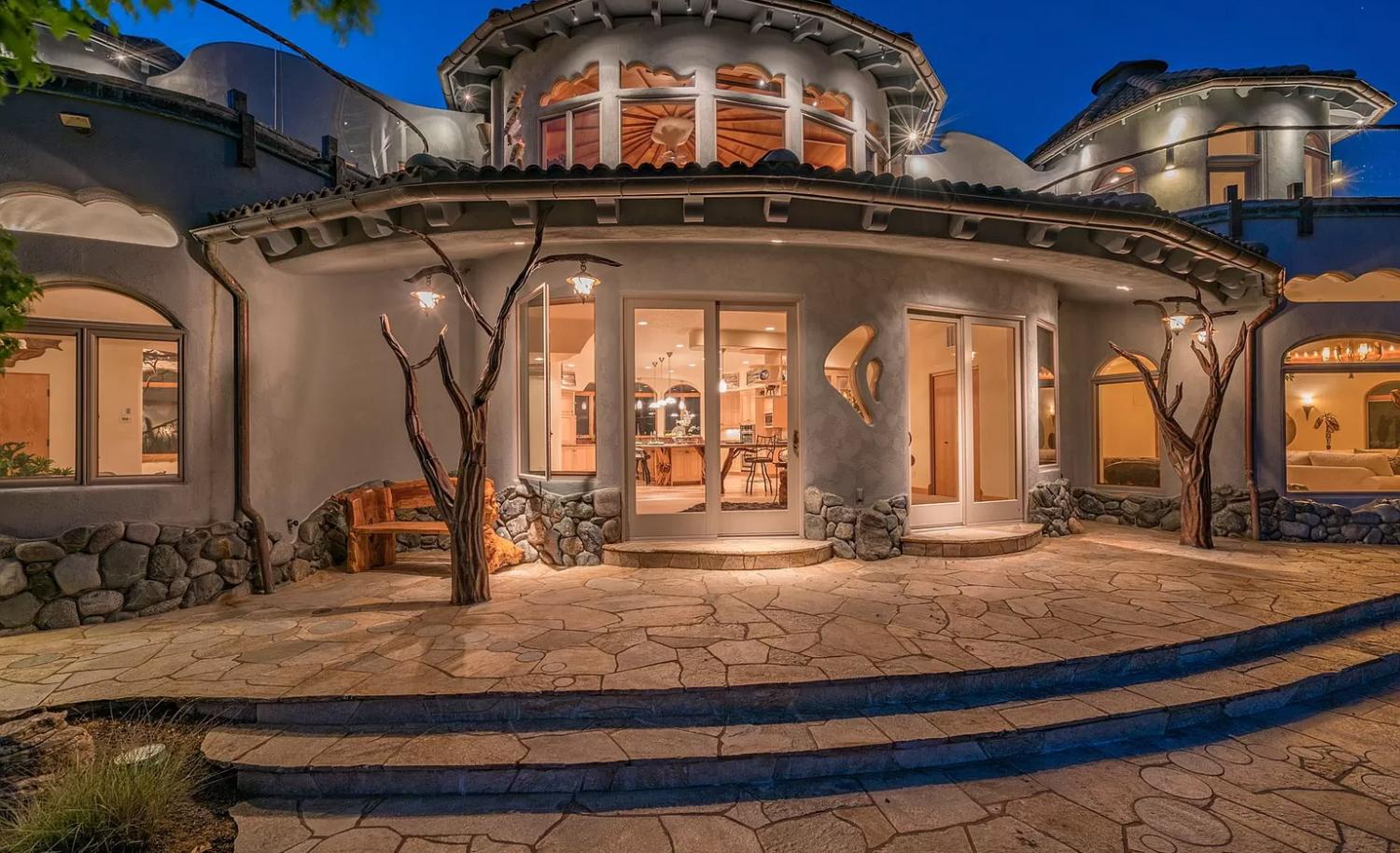 The artisan Oregon home is filled with beautiful sprawling landscaping that's filled with real stones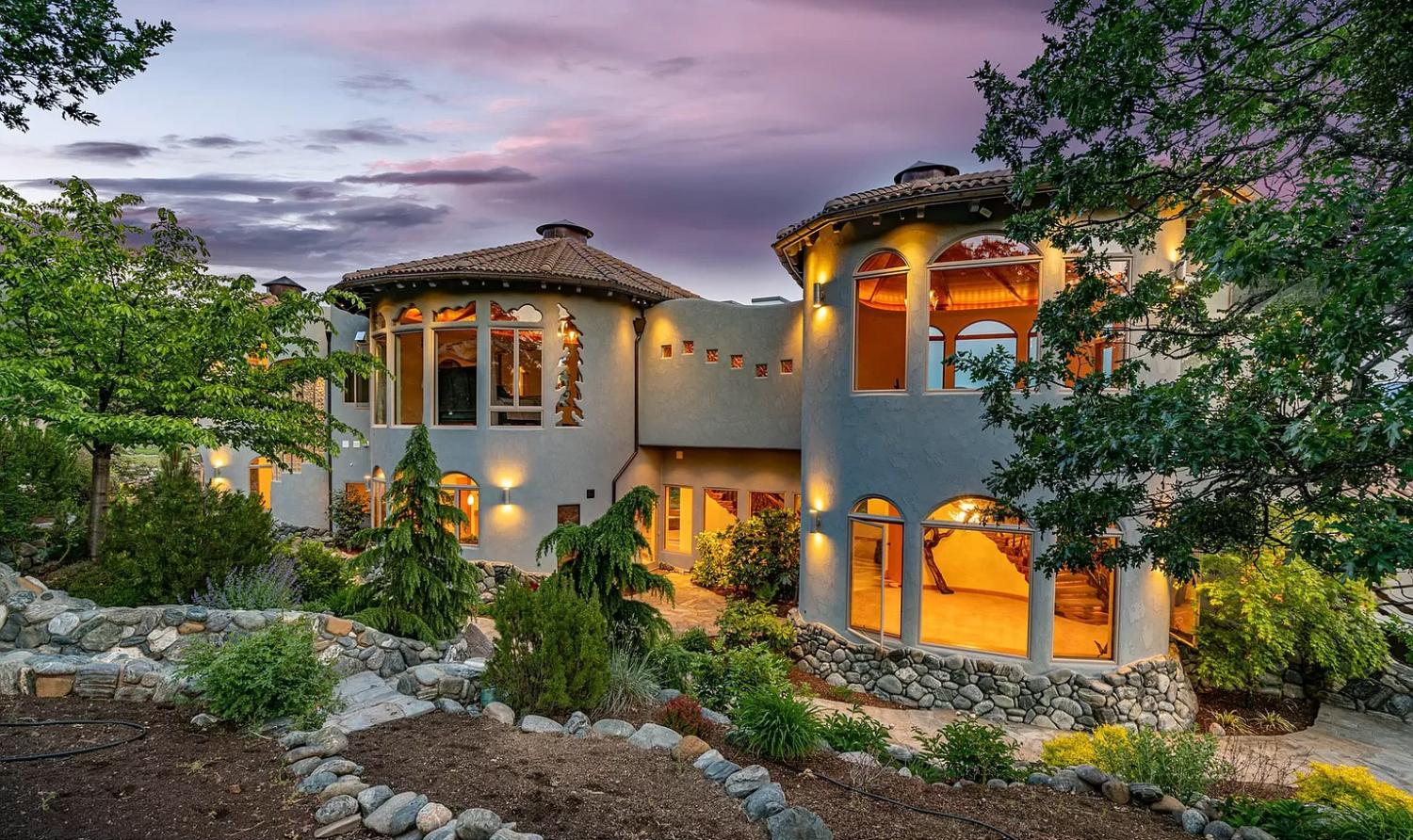 Every piece of the home is precisely designed and even features a detached covered pool that's inside a separate structure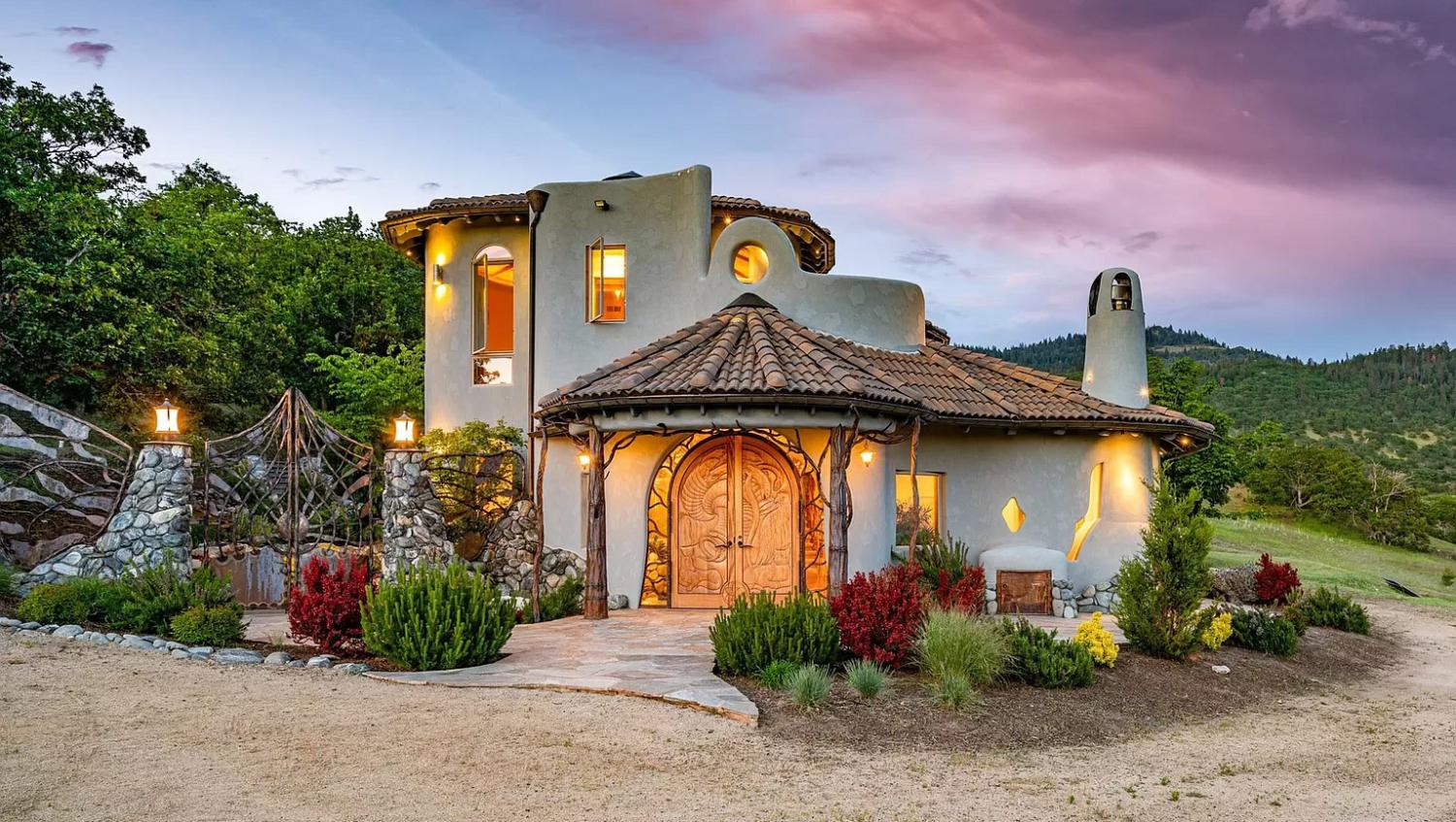 The home was custom designed with the help of many local designers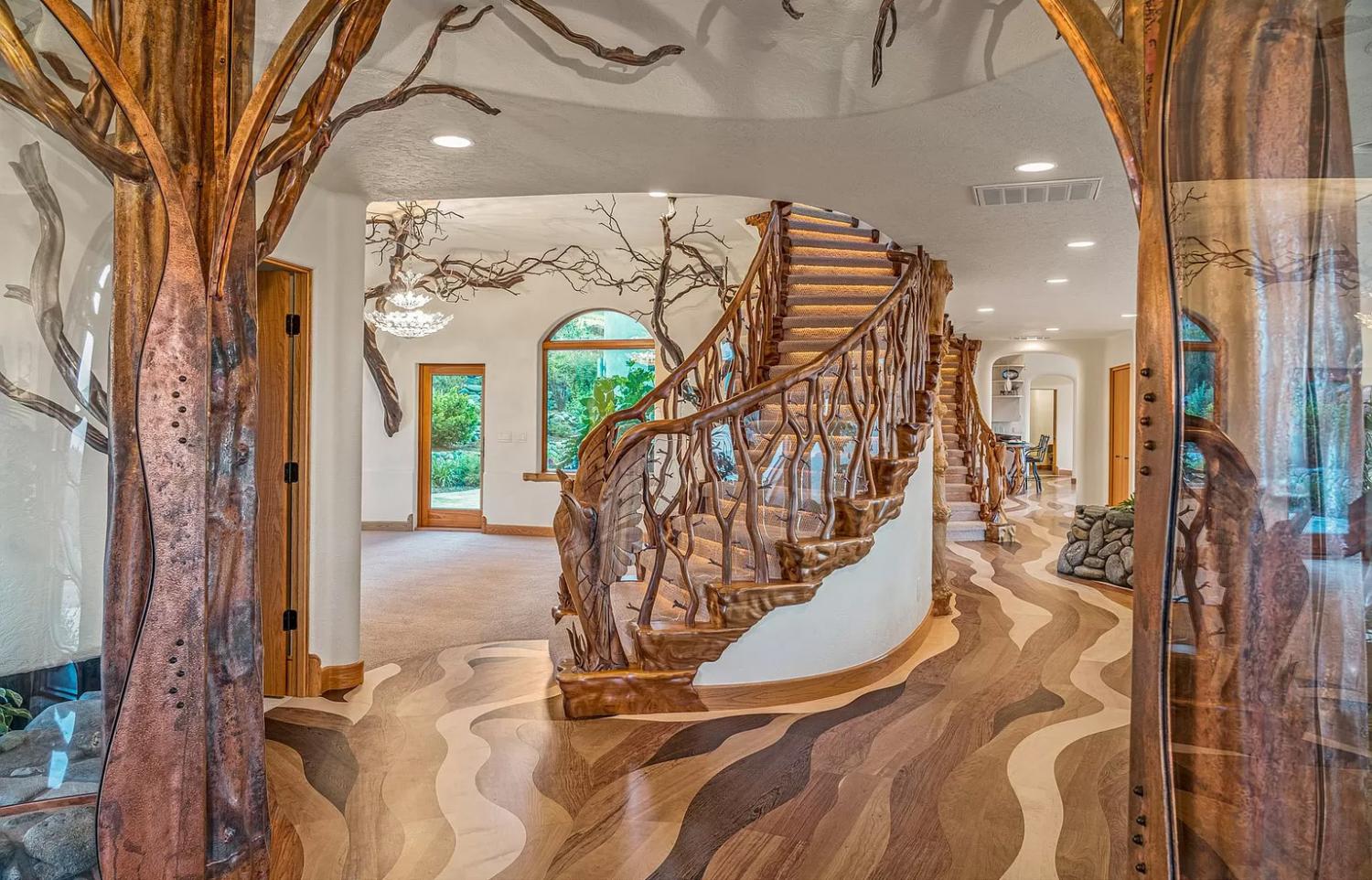 The endless pool located in an adjacent glass building is solar heated.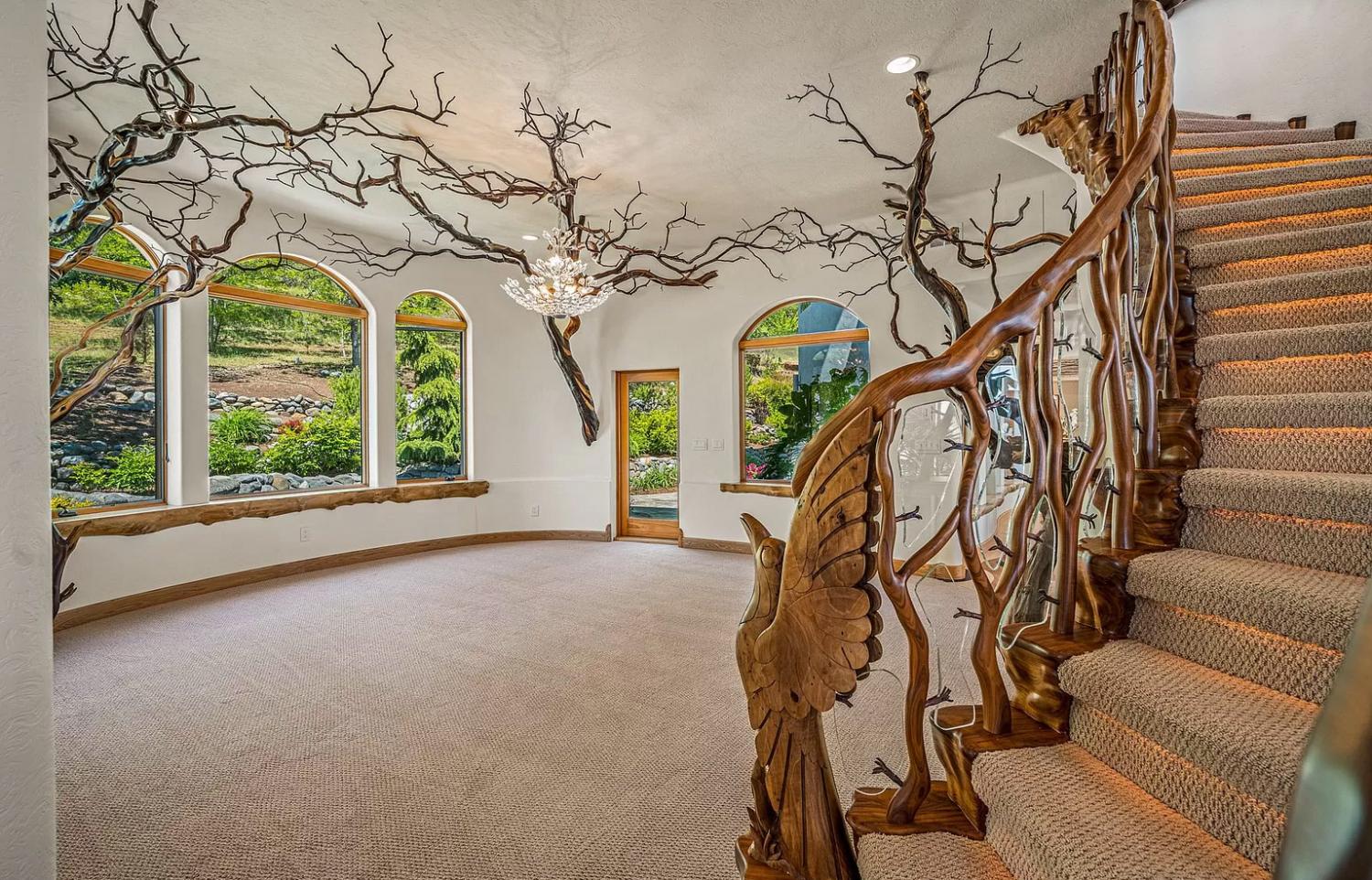 Every window of this home frames another amazing view including Mt. Ashland, Taowhywee Point, Wagner Butte, and even the very tip of Mt. Shasta can be seen beyond Pilot Rock.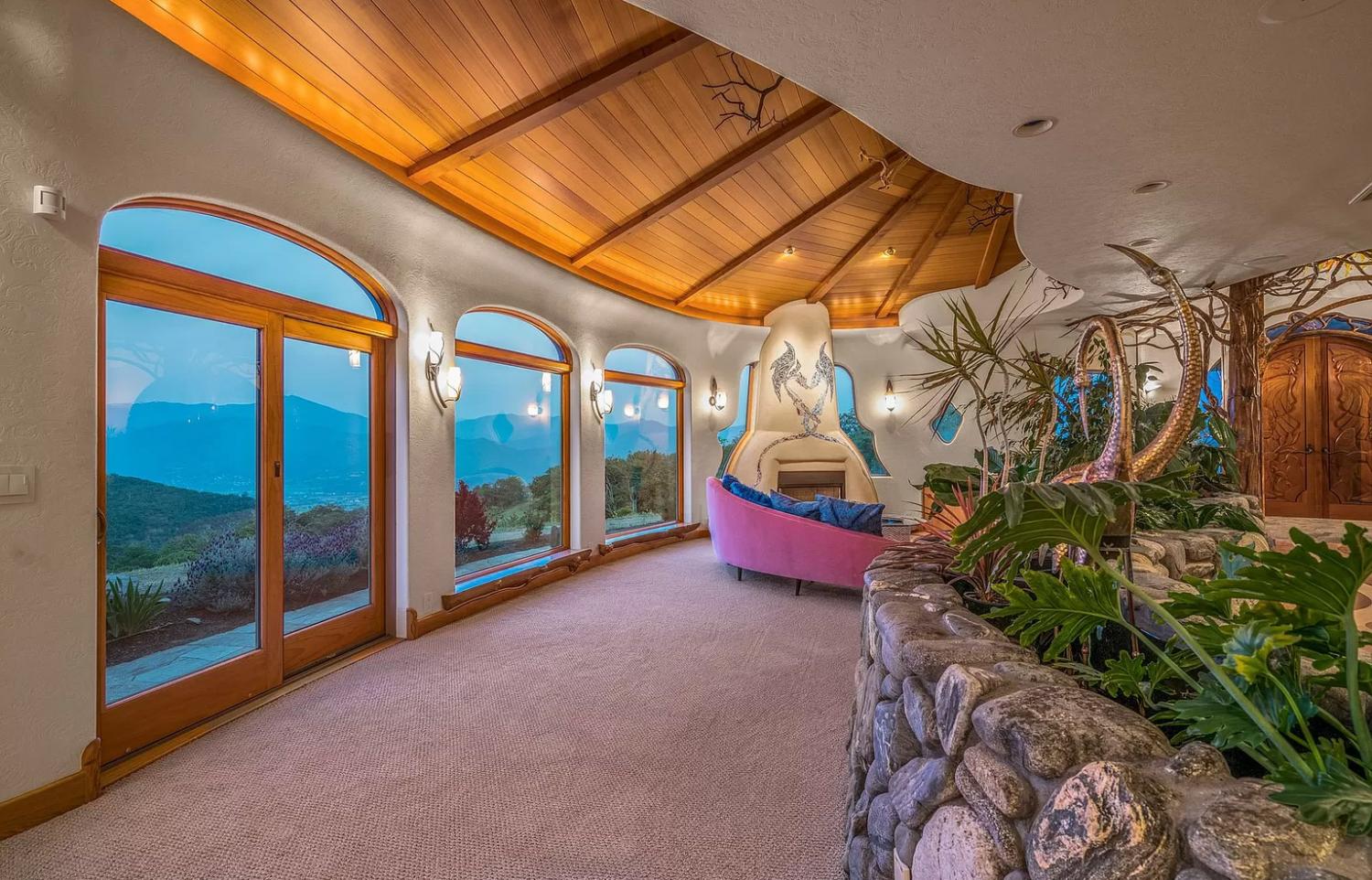 The dragons on the giant fireplace certainly adds to the mystical design of the home.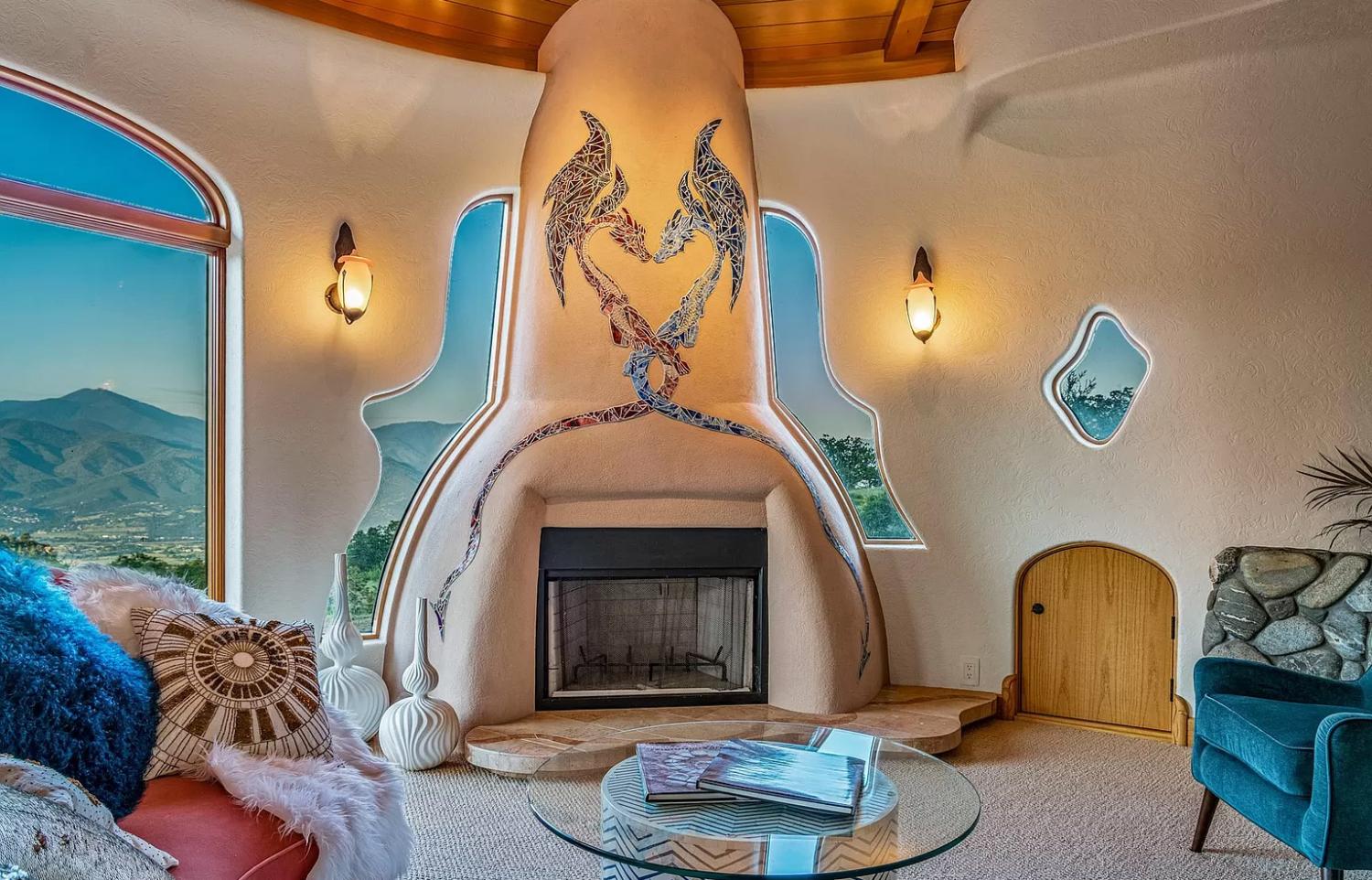 The kitchen offers tons of space, tons of storage, and more intricate designs and creations from local artisans.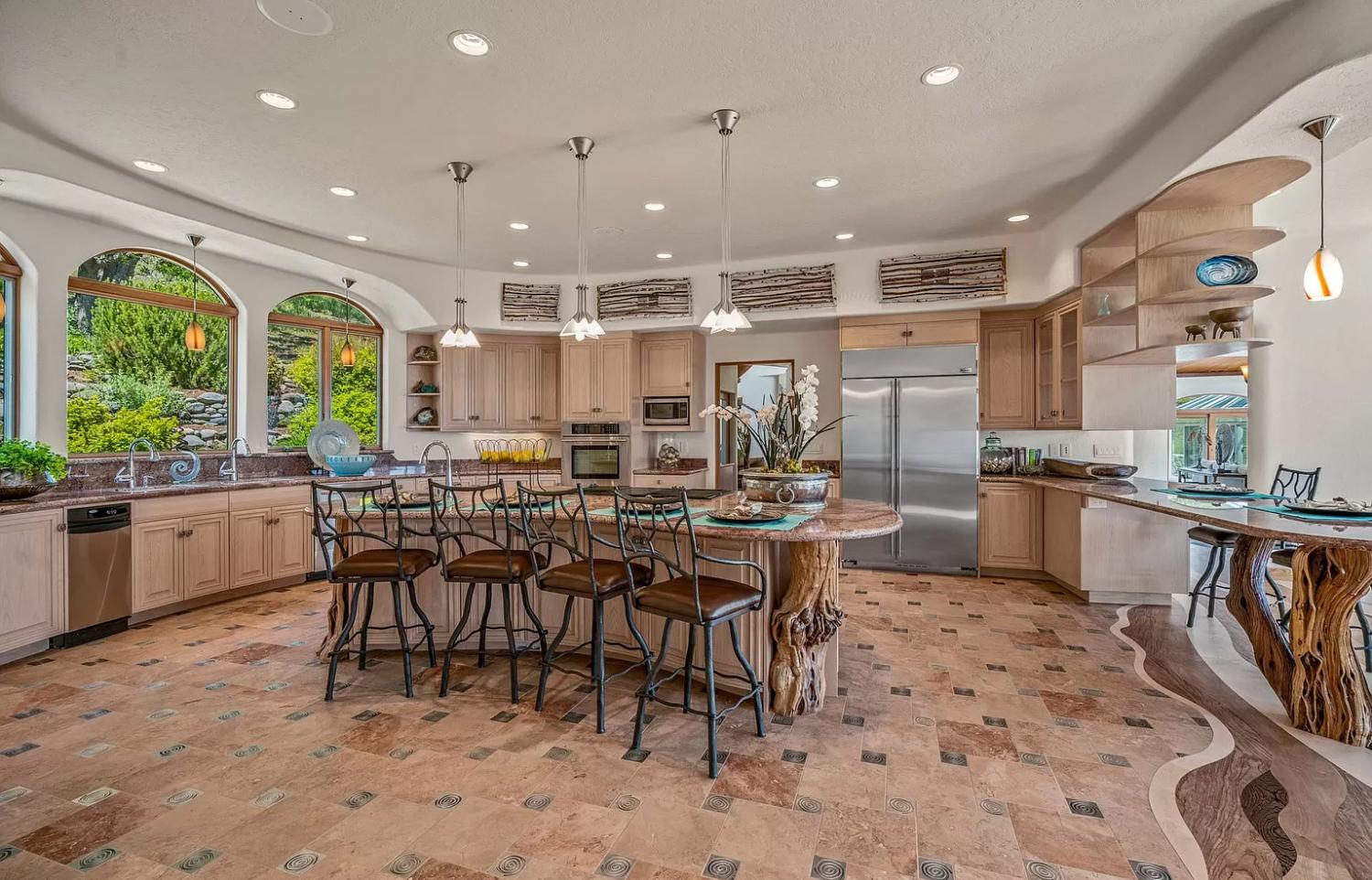 The unique home was built in 2015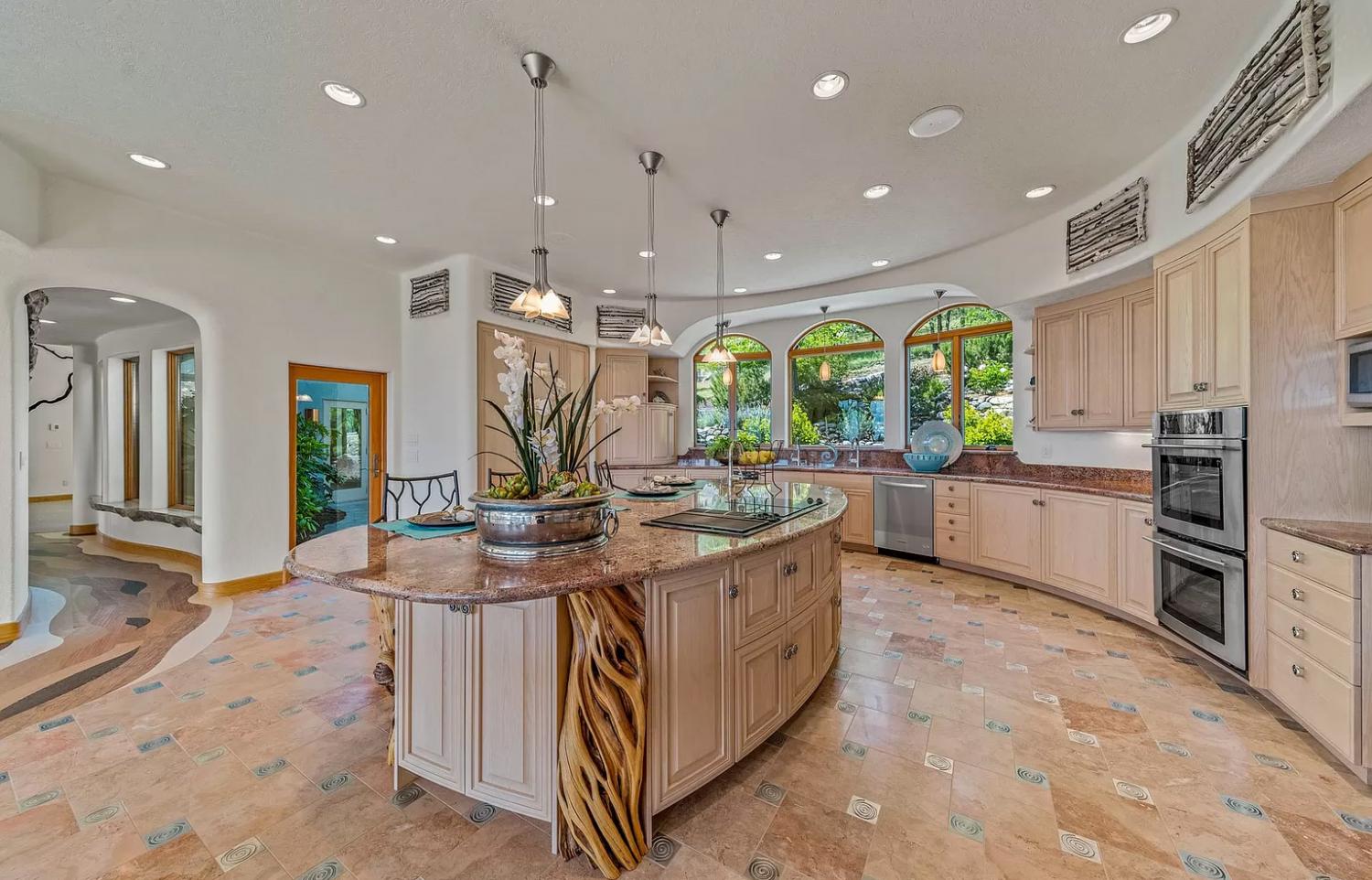 The unique home has a listing price of $6,000,000, or $676 per square foot.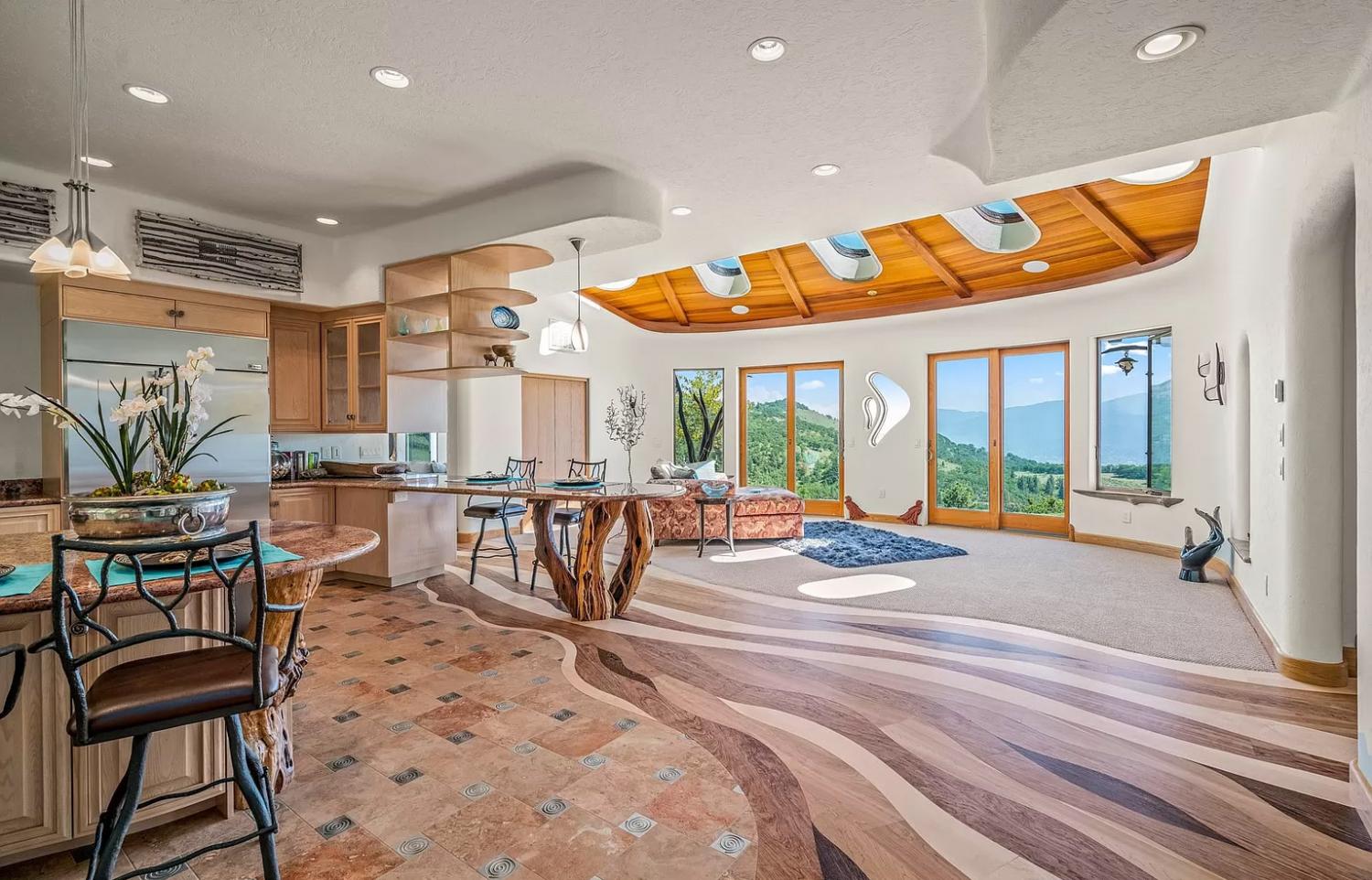 Each separate living area is filled with nature and unique wood creations.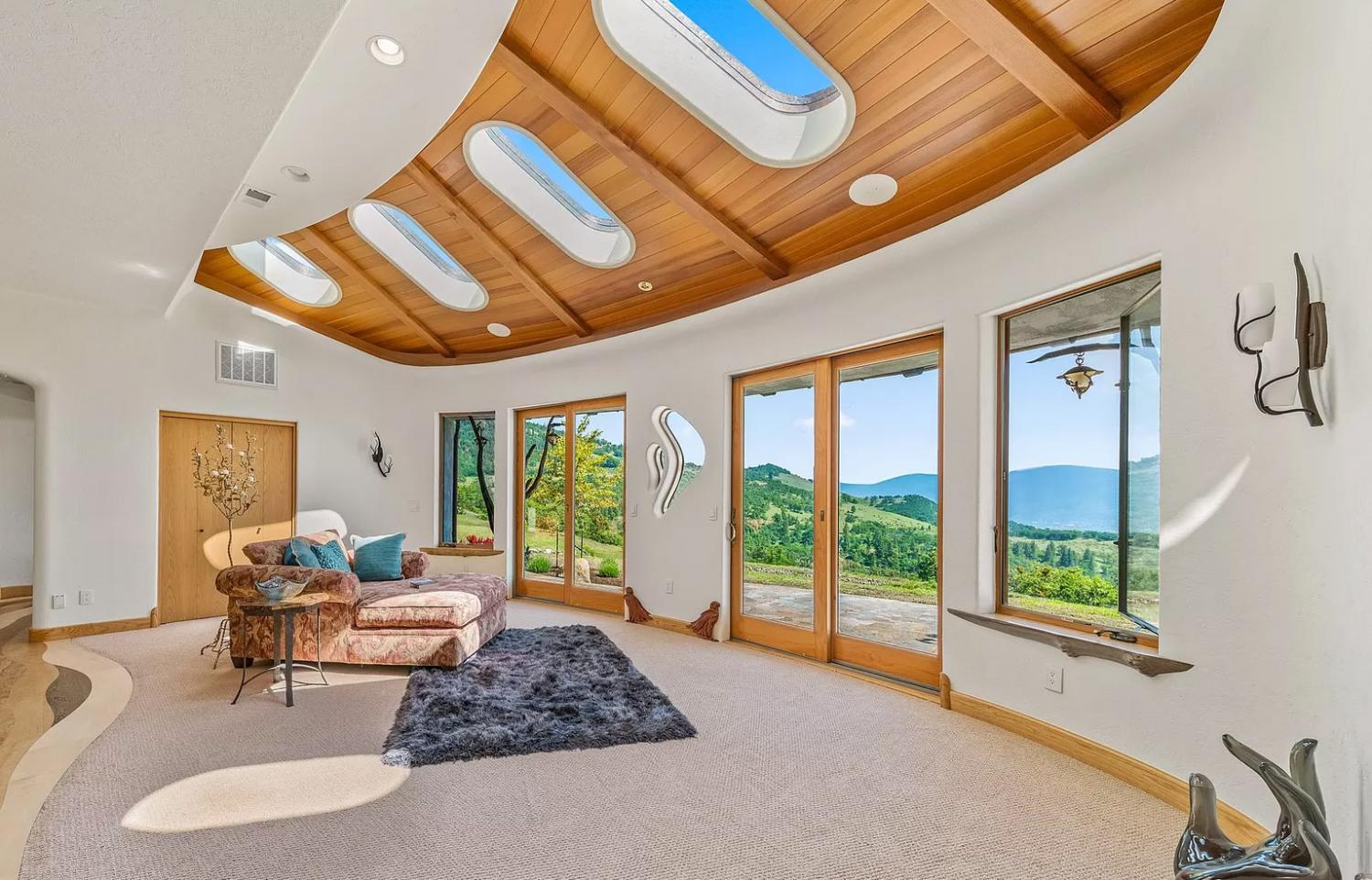 This home is not only intended to honor nature in its design, it is also intended to function in harmony with nature.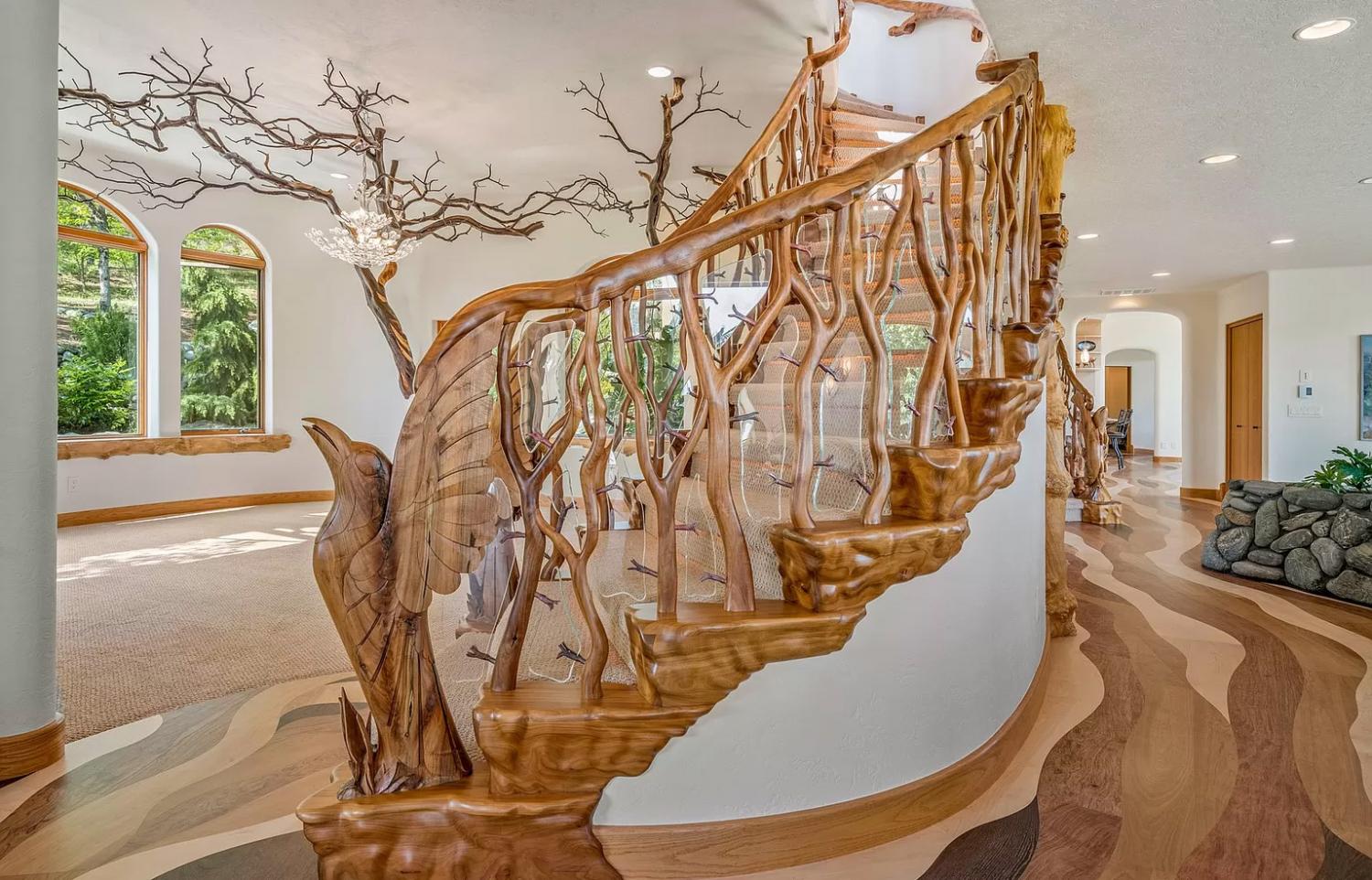 Although the home only has 2 bedrooms, it has plenty of areas that could be converted into sleeping areas for guests.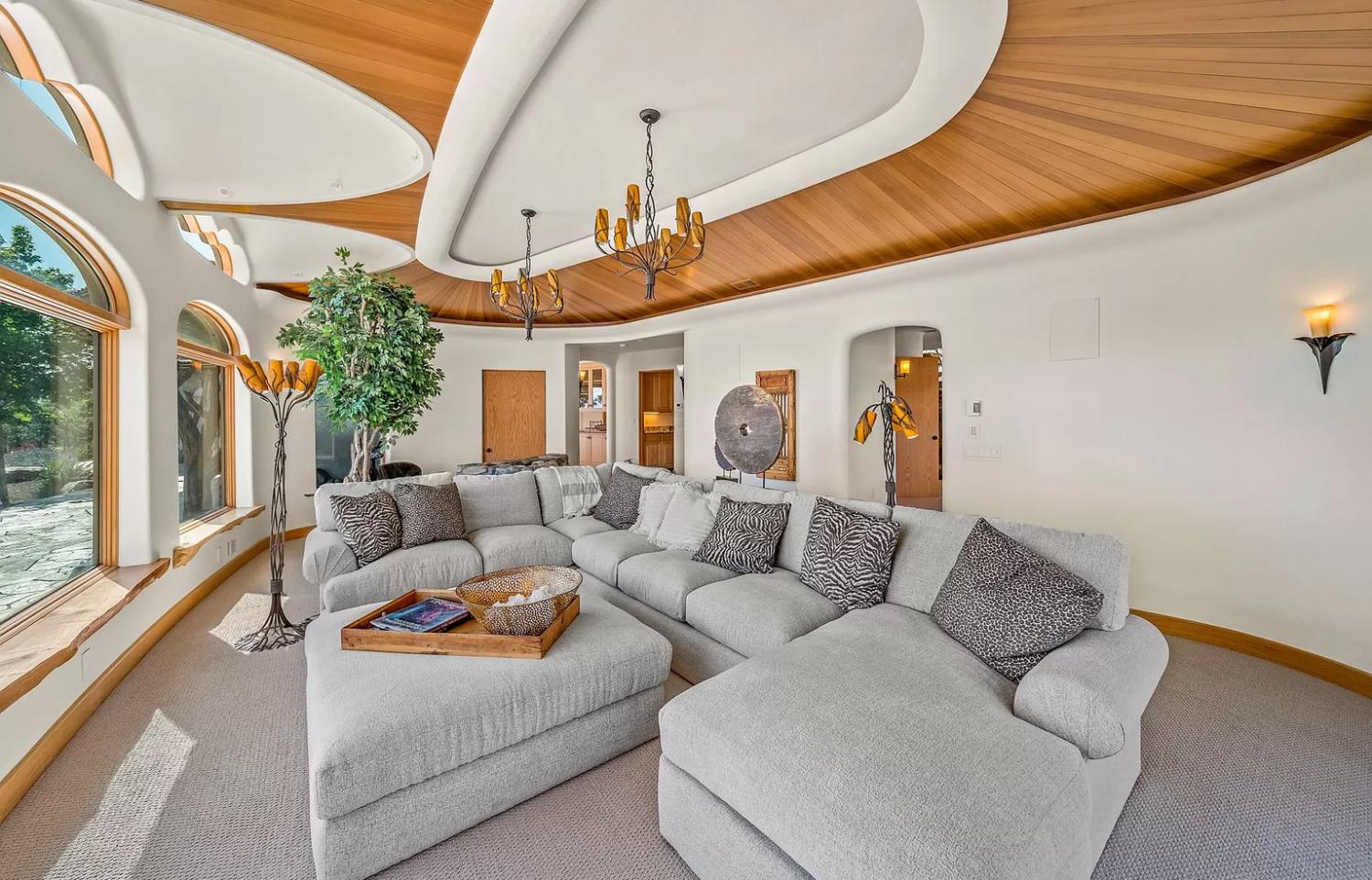 The giant master bedroom is circular in shape with an artisan vaulted wooden ceiling, and incredible views of the mountains and hills.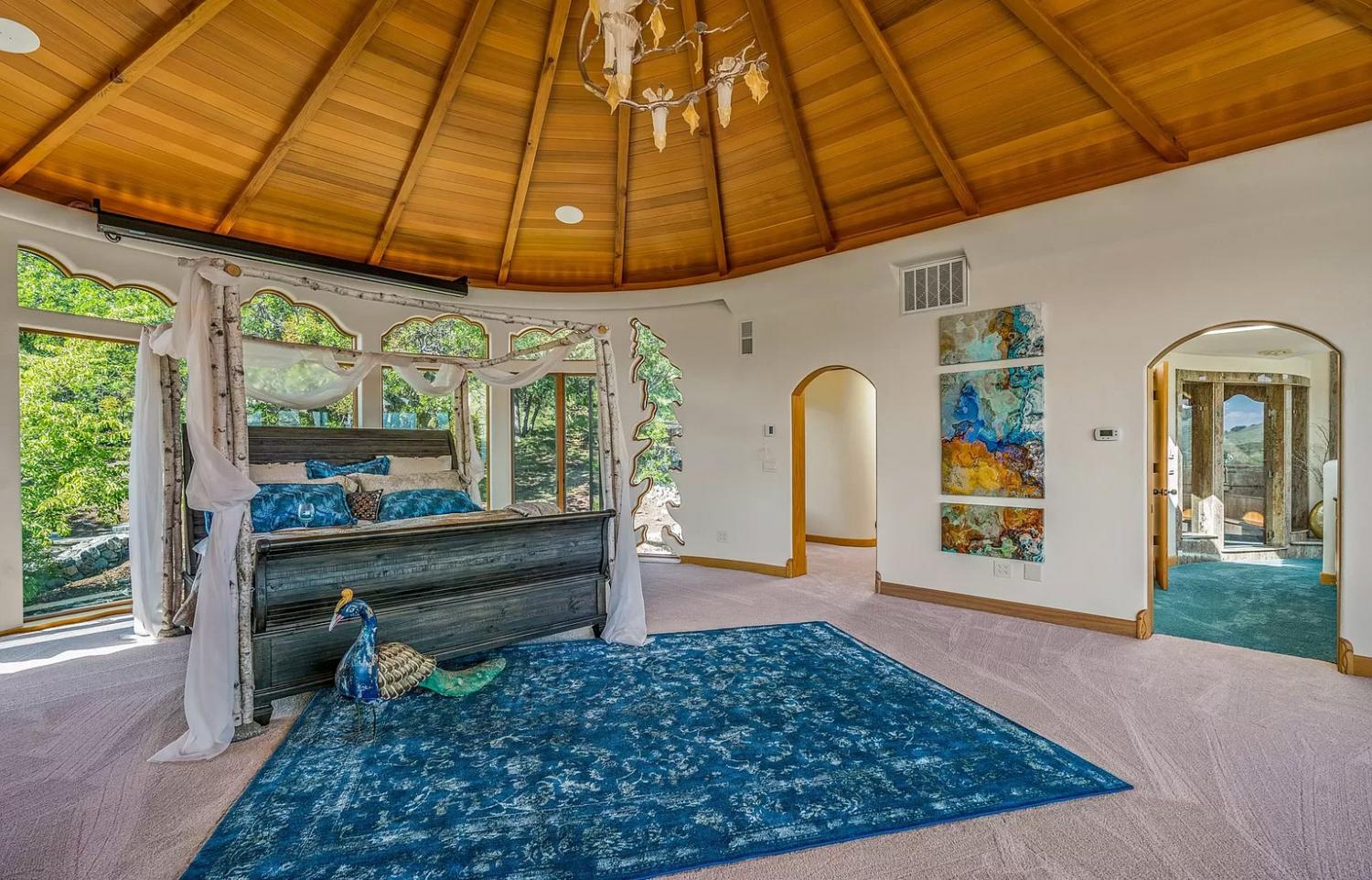 The bathrooms are also a place of pure luxury, and are practically your own personal spa in the mountains.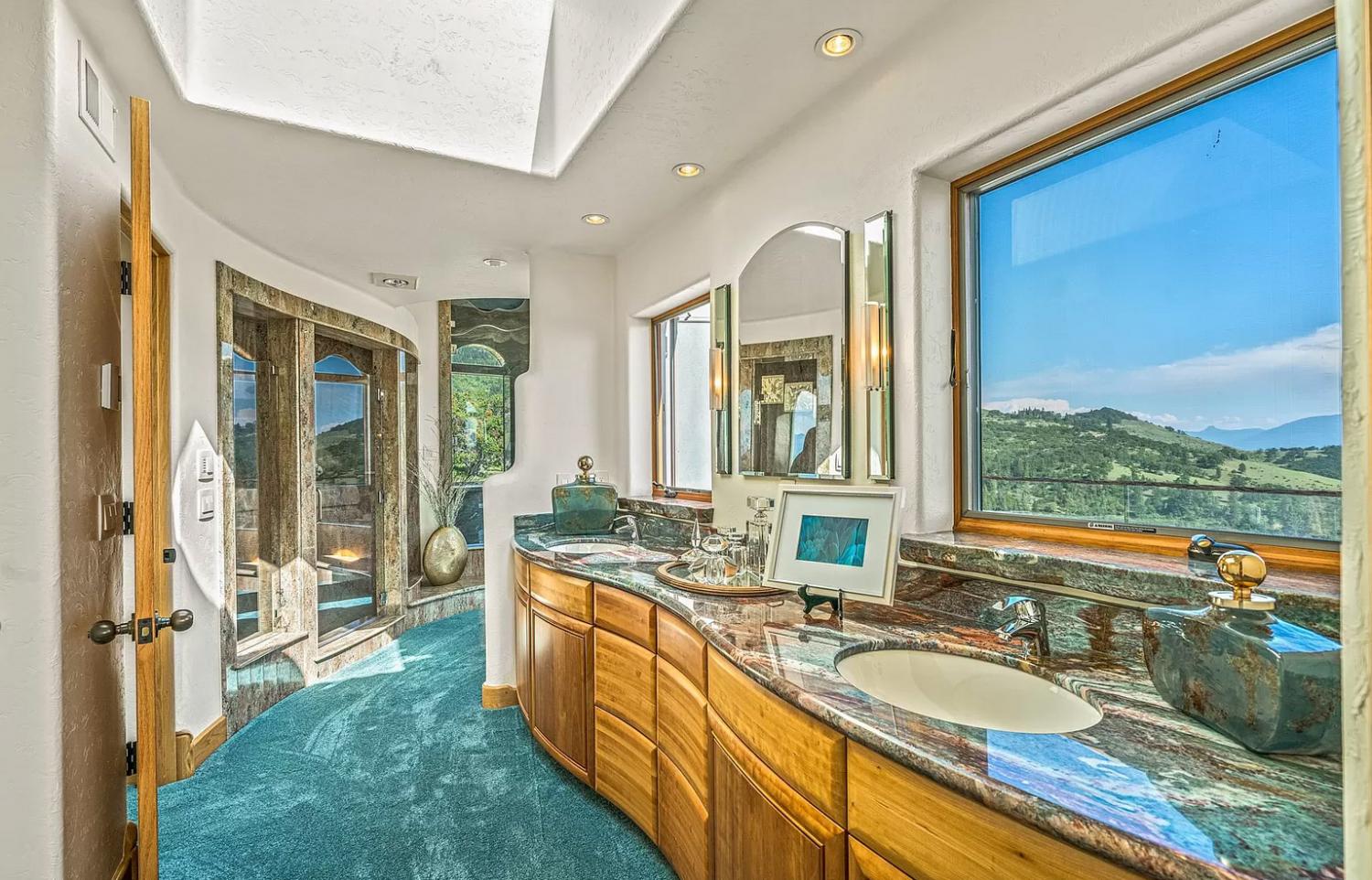 Take views of the mountains in while you have a soak in your tub.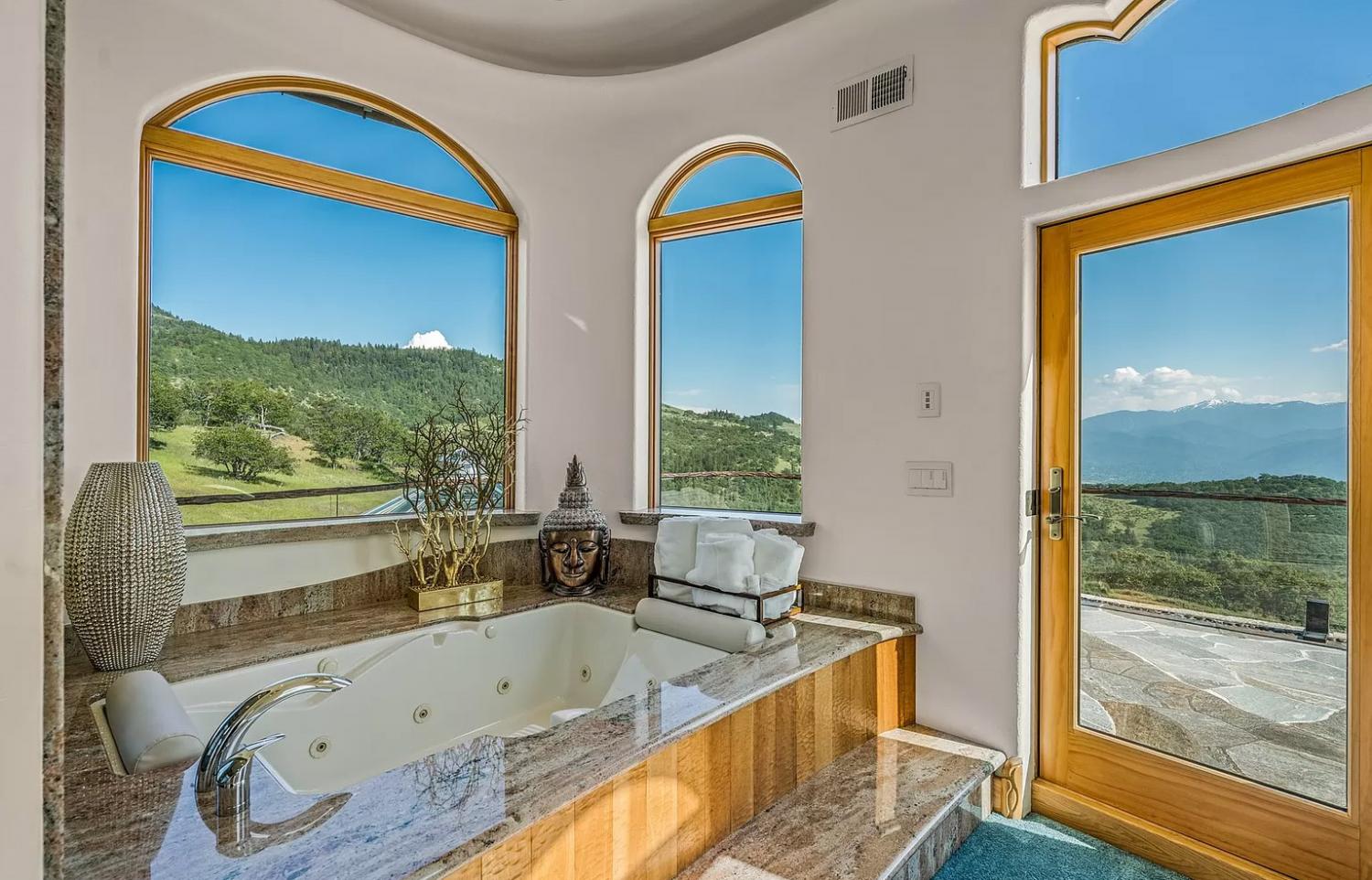 The giant granite shower offers incredible views of the foothills of Ashland, Oregon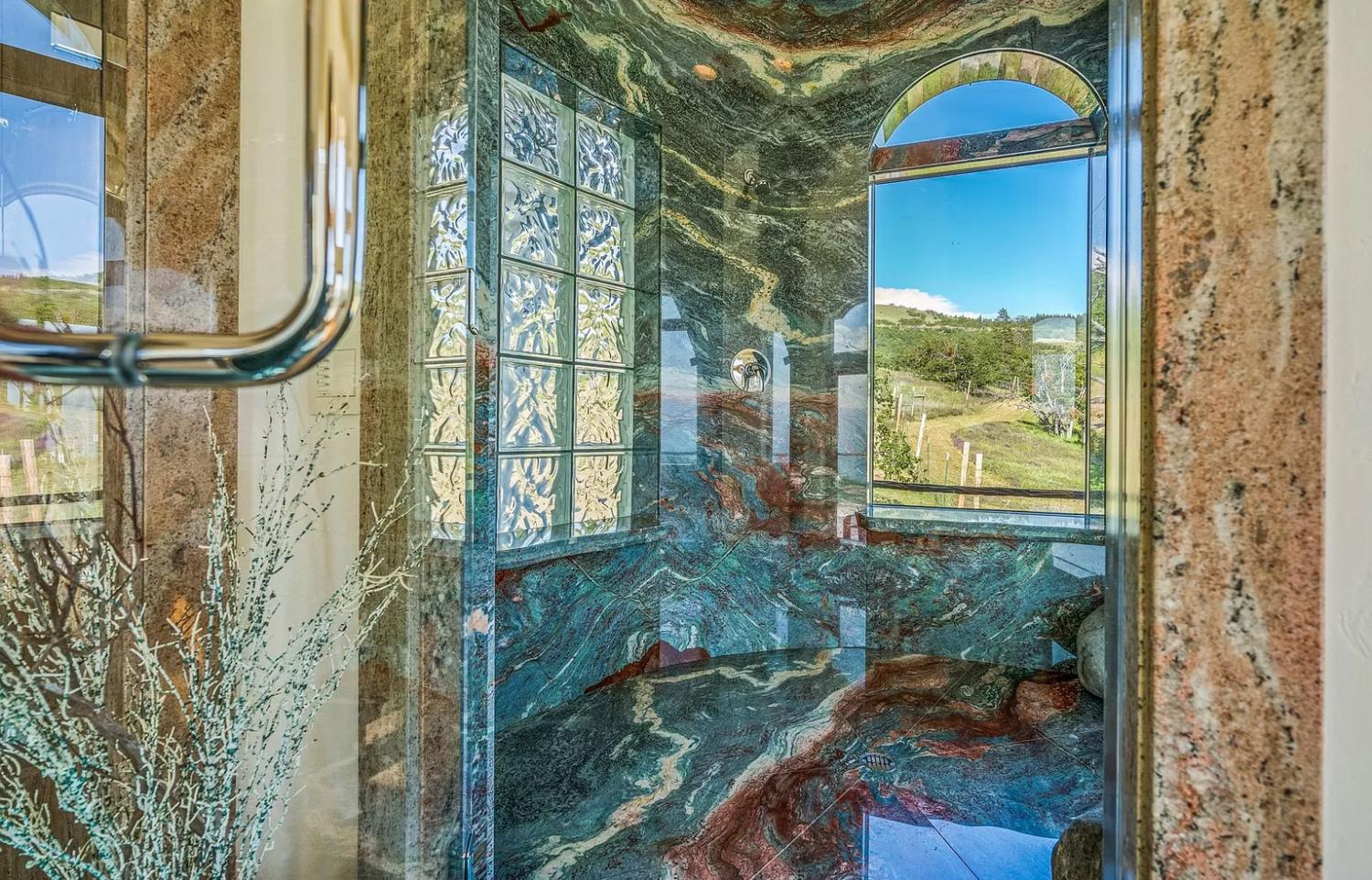 No neighbors means no need for blinds or curtains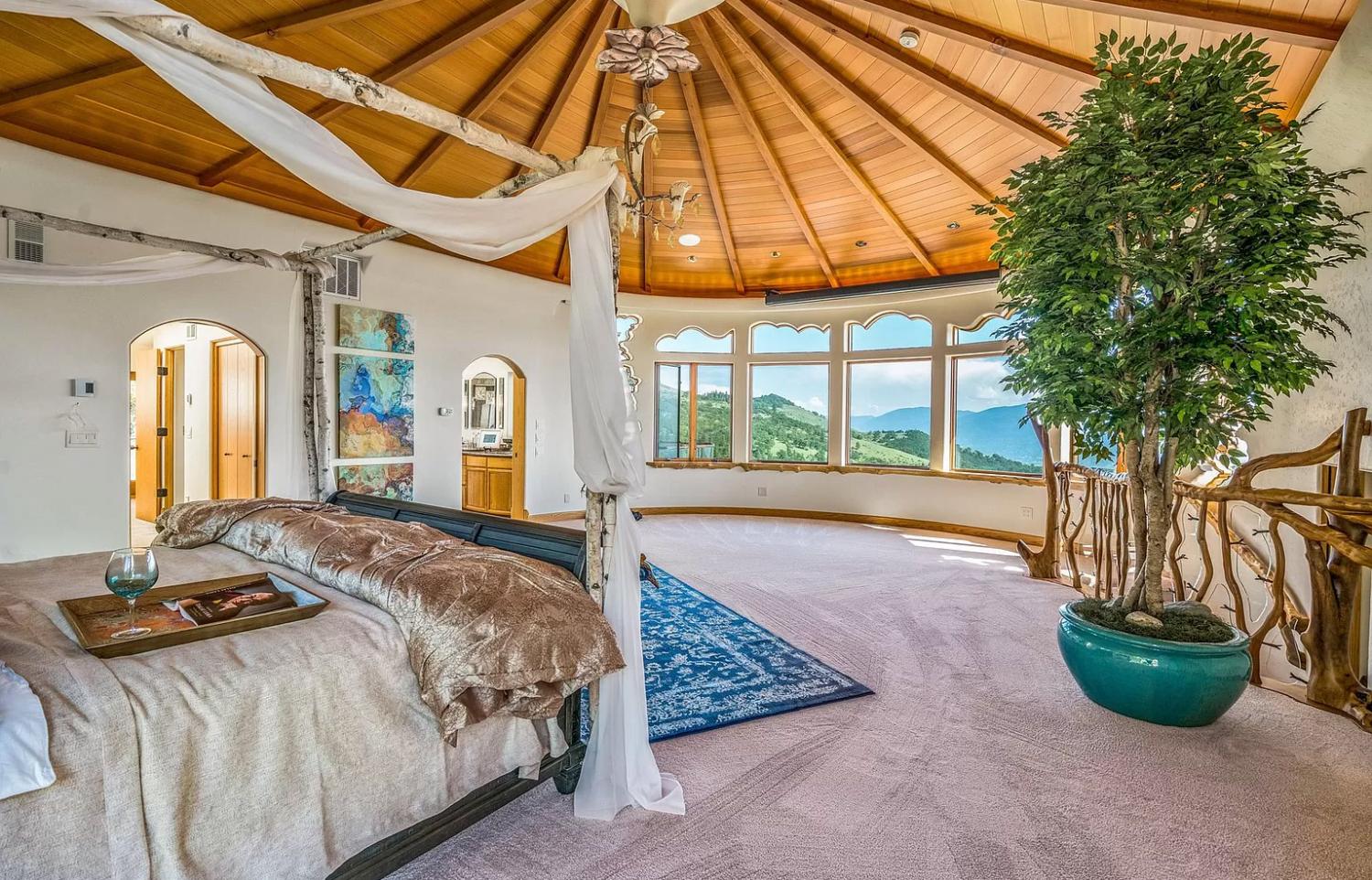 The natural wooden staircase has incredible custom carved hand rails that must've taken years to make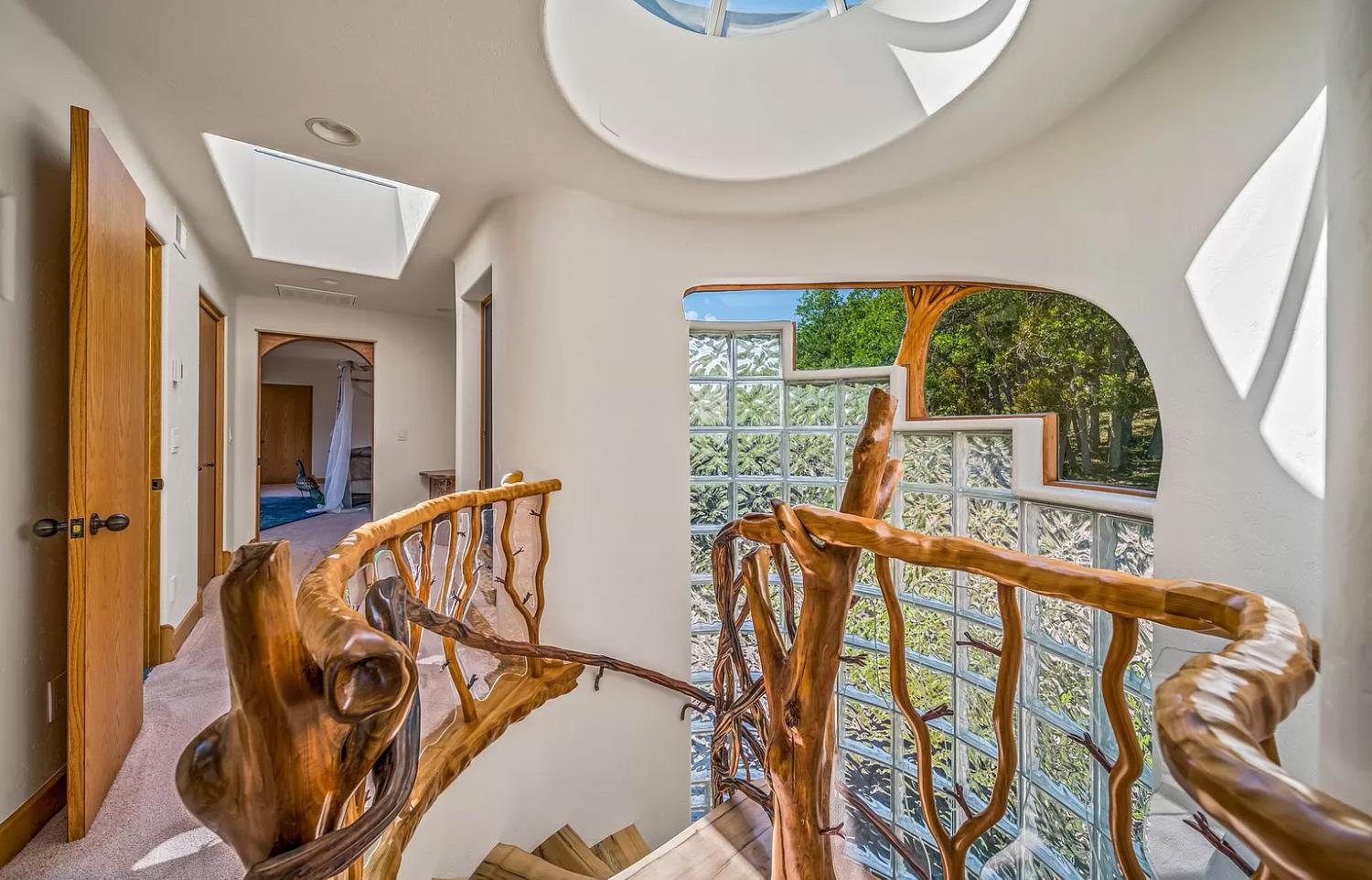 The upstairs living area can also be used as another bedroom for guests.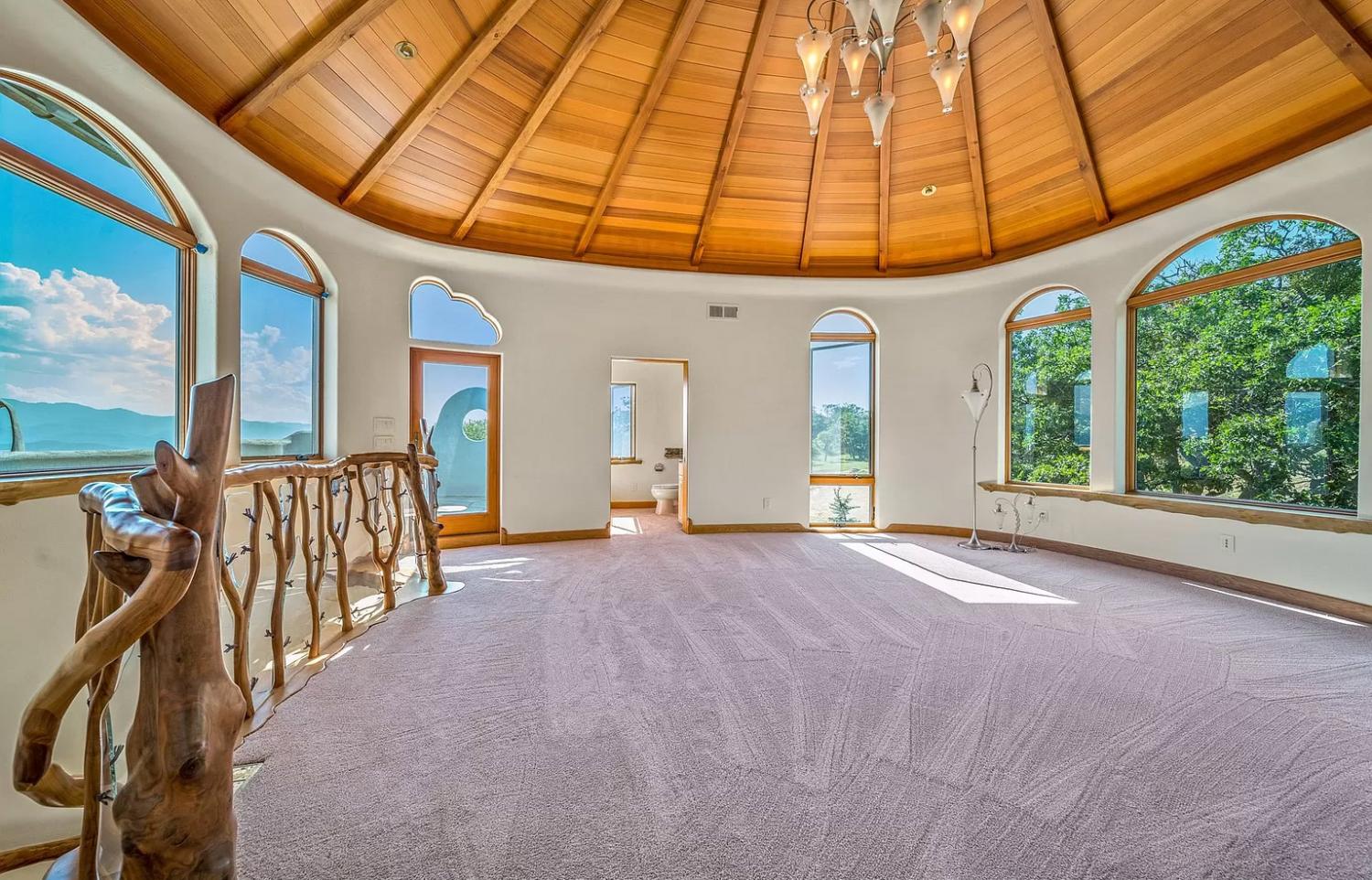 The upstairs area has an attached bathroom with an incredible natural cut granite shower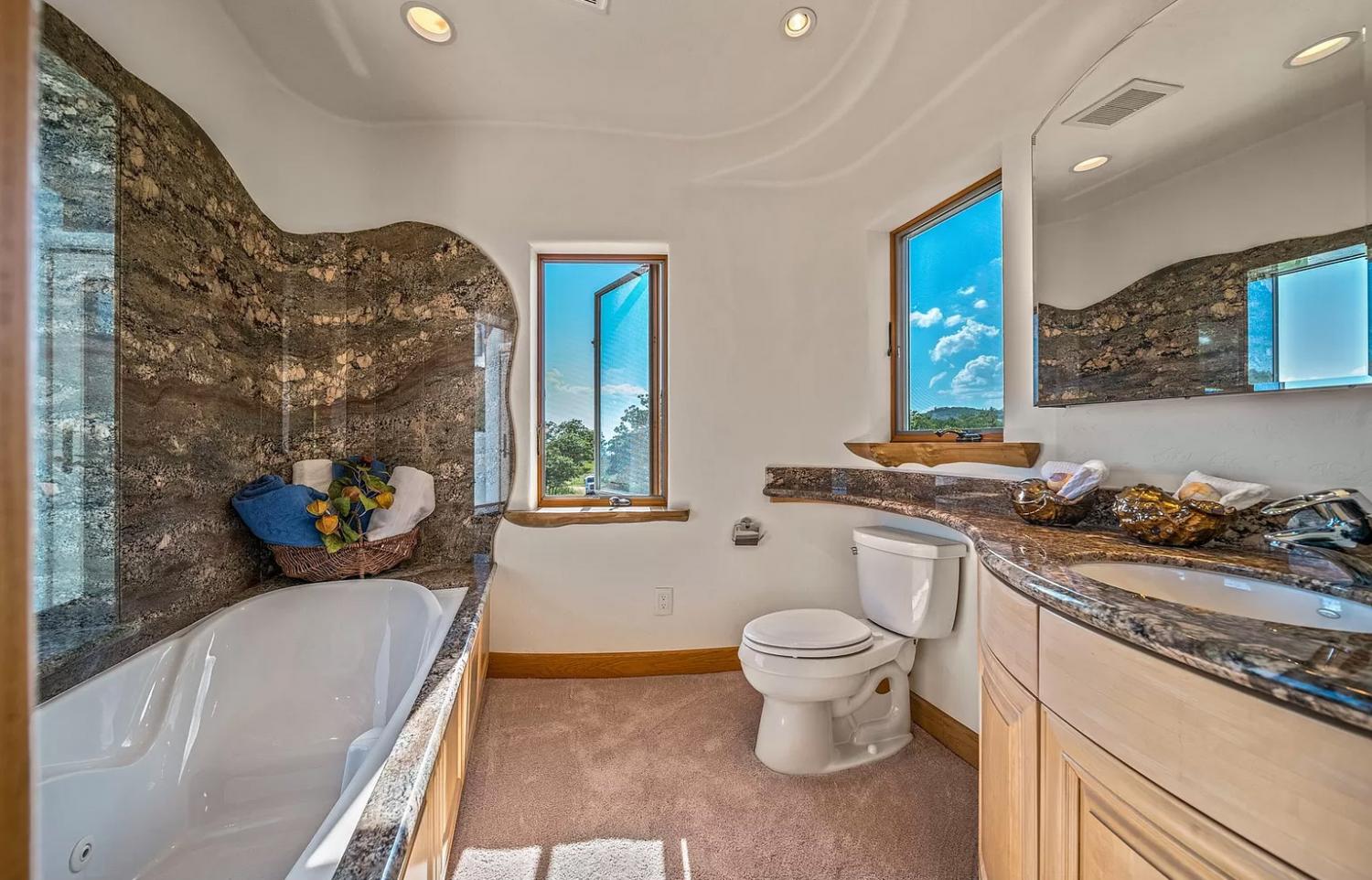 The unique home, privately situated on 700 acres of land, embodies all the elements that make Ashland such a special place.