Rolling Taco Train Taco Holder
By Ryan on 05/08/2019 8:41 AM (Updated: 09/13/2019 11:48 AM)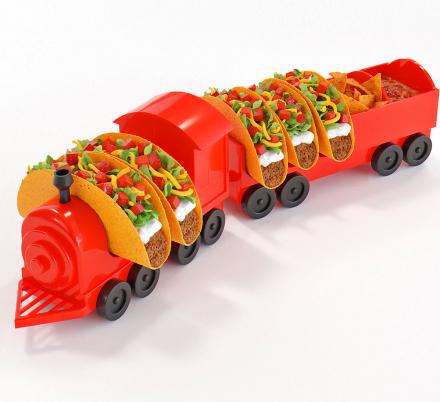 If you're like me, tacos are a constant struggle. Before I got the taco holding dinosaur, making tacos ended up being a complete mess, with tons of ingredients on the floor. If you make more than two tacos at a time, like perhaps a trains-worth of tacos, you may need this rolling taco train taco holder. It's called the Taco Twosday Train, and it's modular design lets you hold an infinite number of tacos, that are easily deliverable to the table since it rolls.
By default the taco train holds 5 tacos, two in the locomotive, and three in the first car behind the engine. You can then purchase extra rail cars if you need to hold extra tacos on top of that. Each extra car behind the initial two can hold two tacos, and has two compartments to hold sauces, condiments, or other small food items.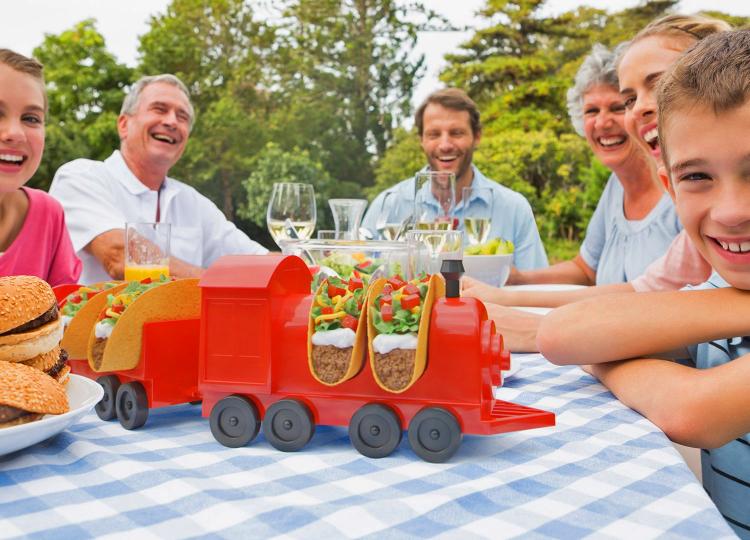 A perfect way to get the kids to eat during any meal, the taco train is a fun way to hold and serve a lot of different kind of foods besides just tacos, including sandwiches, burritos, cannolis, waffles, fruits, cookies, donuts, and more. The Taco Train is a great interactive way to serve food at a kids birthday party, or just a fun new way to eat or serve a meal.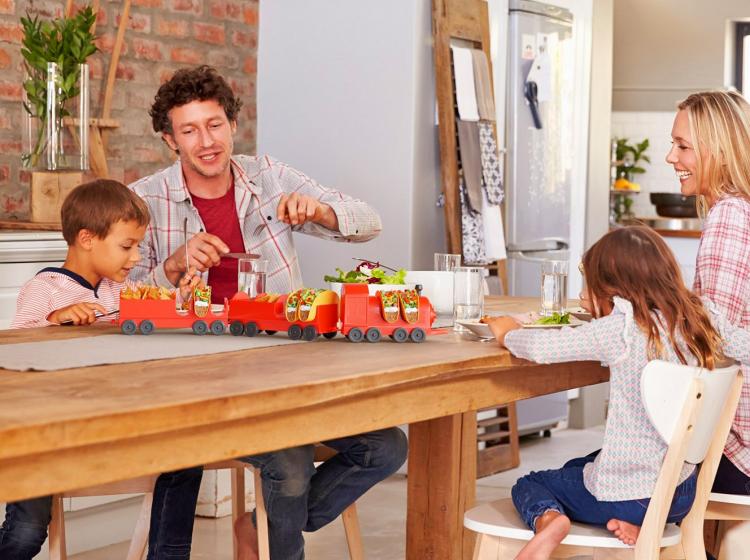 The Taco Train works with both soft or hard shell tacos, is made from 100% food safe, BPA-free, lead-free plastic, can hold 5 tacos along with 2 condiments (unless you purchase more add-on train cars), is dishwasher safe for easy cleanup, and comes with 1 locomotive engine car that holds two tacos, along with 1 train car that holds 3 tacos and 2 condiments.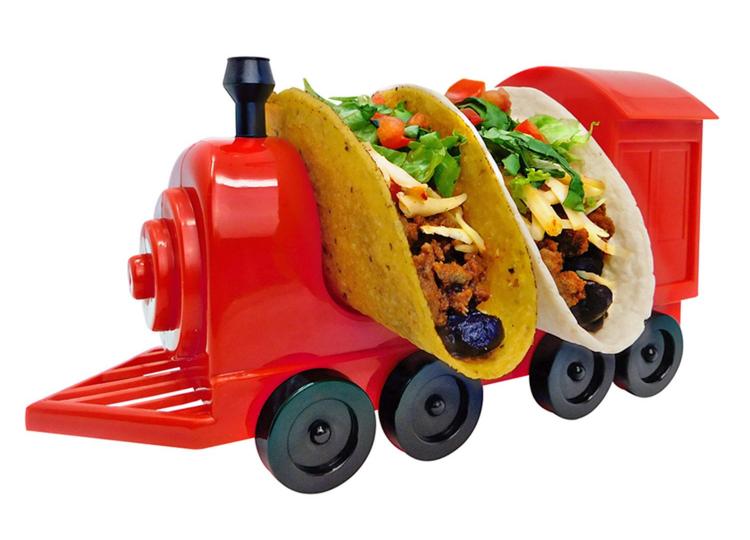 When connected the two taco trains together measure 19.25 inches long. Just the locomotive engine train measures 9.25 inches long x 4.5 inches tall, whereas the 1 train car measures 10 inches long x 2.75 inches tall. Each train comes on wheels to easily move it around. Also, choo-choo train noises are most certainly encouraged when serving tacos on the taco train.