This Beer Koozie Holds a Pack of Cigs and Lighter (Or Snacks, Phone, Lipstick)
By Ryan on 12/17/2020 4:26 PM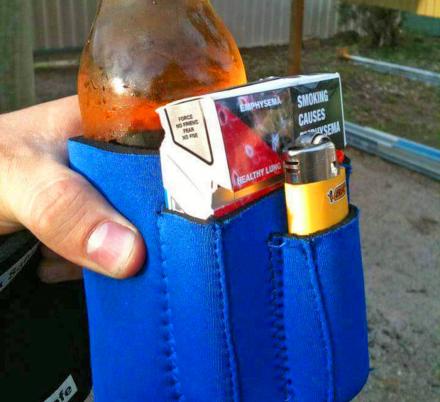 Whether you're a smoker or not, there's still innovation happening in that industry, which seems to be the case with this ingenious drink koozie that also holds a pack of smokes and your lighter to keep them at the ready while you're drinking your beer. It's called the Chuggie, and it's essentially just a regular koozie with two extra pockets on it, that re place one on top of the other to create the "Ultimate Koozie", if you will.
If you're like me, and you don't smoke, don't worry, I can only assume that this 3-in-1 koozie can also be used to hold snacks like crackers, pretzels or nuts while you booze yourself up. This way you won't need to walk all the way over to the snack area to get your munch on, you can simply dig your hand into one of the two koozie pockets and snatch some pretzels or nuts. Other than that, the extra pockets on the koozie could even be used to hold your smart phone, lipstick, and any other small essentials that you may need to keep close by.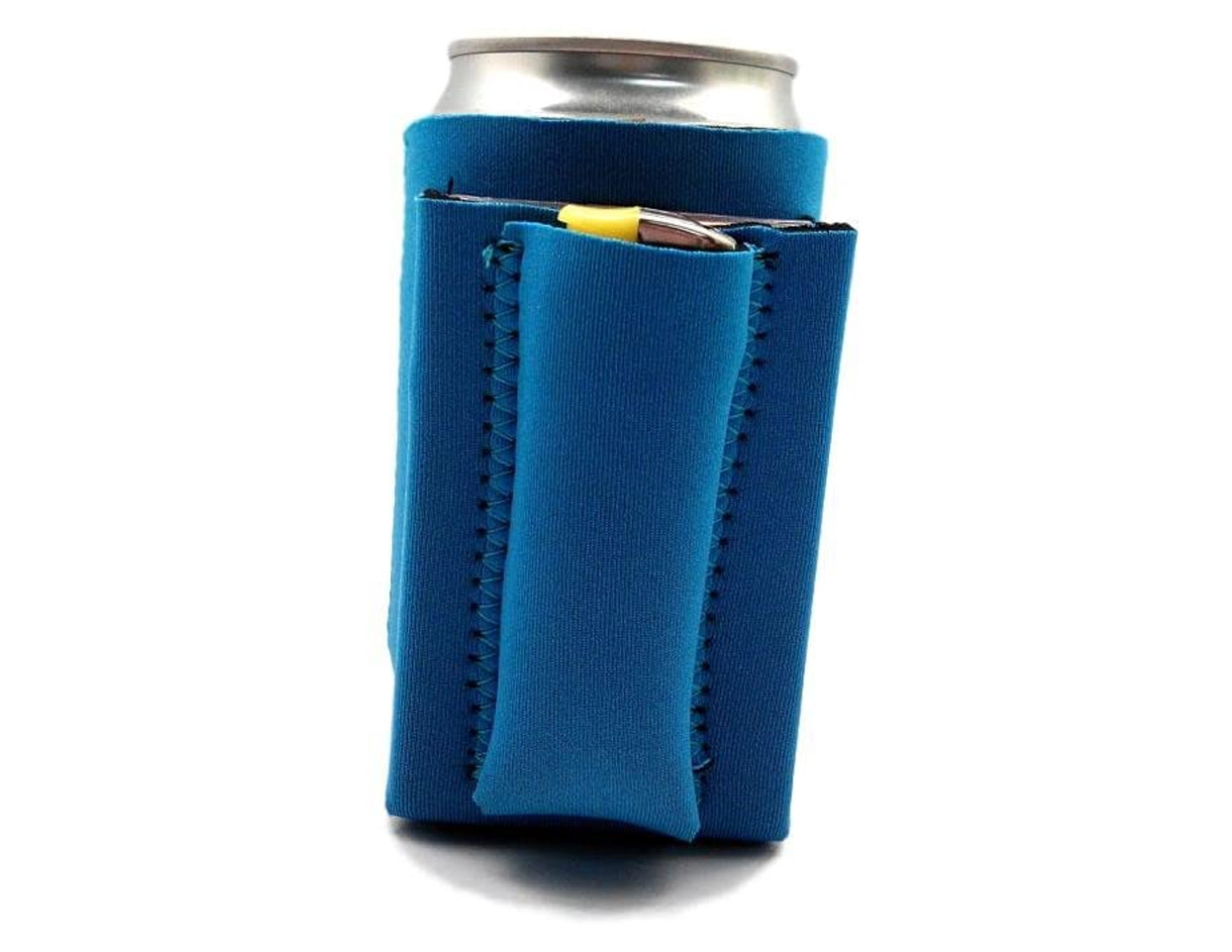 The drink koozie that holds a pack of cigarettes and your lighter (or snacks) comes in a bunch of color options and design patterns to choose from, it's made from 3mm high quality neoprene foam, it collapses flat for easy storage when not in use, and it even comes with an integrated key ring.