This Pyramid Bonfire Pit Might Be The Ultimate Way To Have a Backyard Fire
By Ryan on 05/24/2021 2:40 PM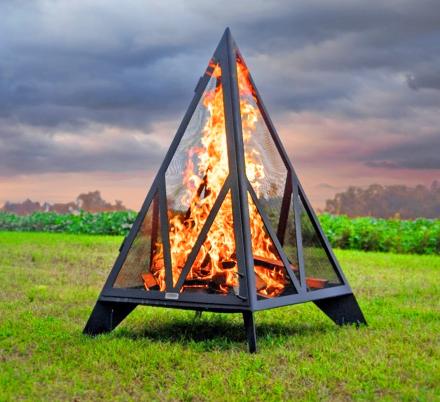 Fire is without a doubt one of the most important inventions by man. We've had a longstanding relationship with fire to the point that not even modern heating methods can replace fire. There is a need for a modern fireplace to fill the demand for them in a contemporary setting. Depending on whether it's for everyday use or for socializing in the spring or winter, this Pyramid Outdoor fireplace can do no wrong. Made by Iron Embers, the pyramid fireplace has an elevated square base and an open design that maintains a fire in its natural pyramid-like form.
Thick frames made from steel provide the outer structure, and a stainless steel mesh wire surrounds the frames. This mesh wire is resistant to fire and offers an all-around view of the fire inside. One side of the structure has an opening and there is a handle at the bottom also made of stainless steel.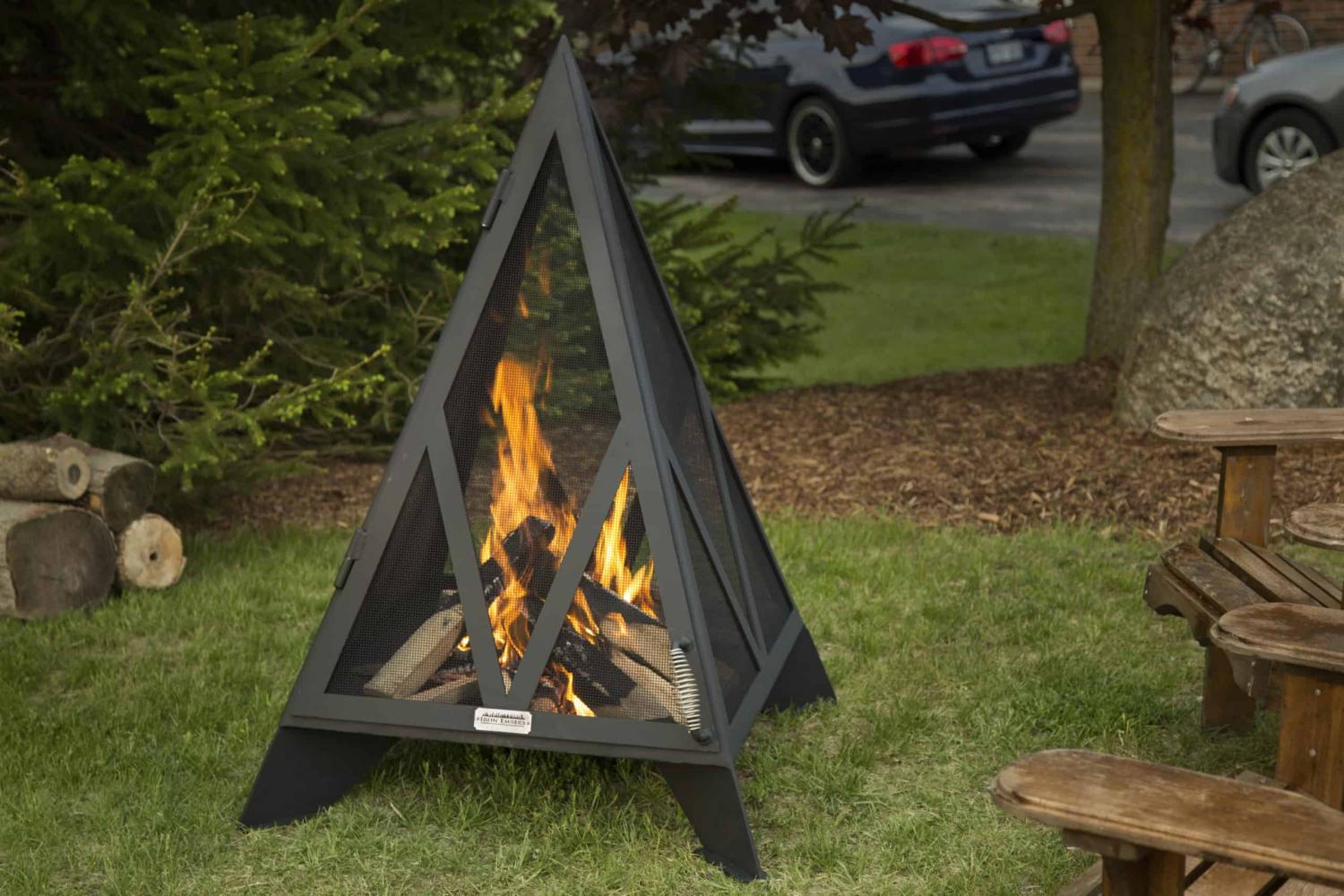 The open-air design of this fireplace is perfect for a backyard and your friends will definitely be impressed. It can be easily moved around depending on where you want it. The design ensures plenty of oxygen for the fire and the fireplace should not be put on a wooden surface.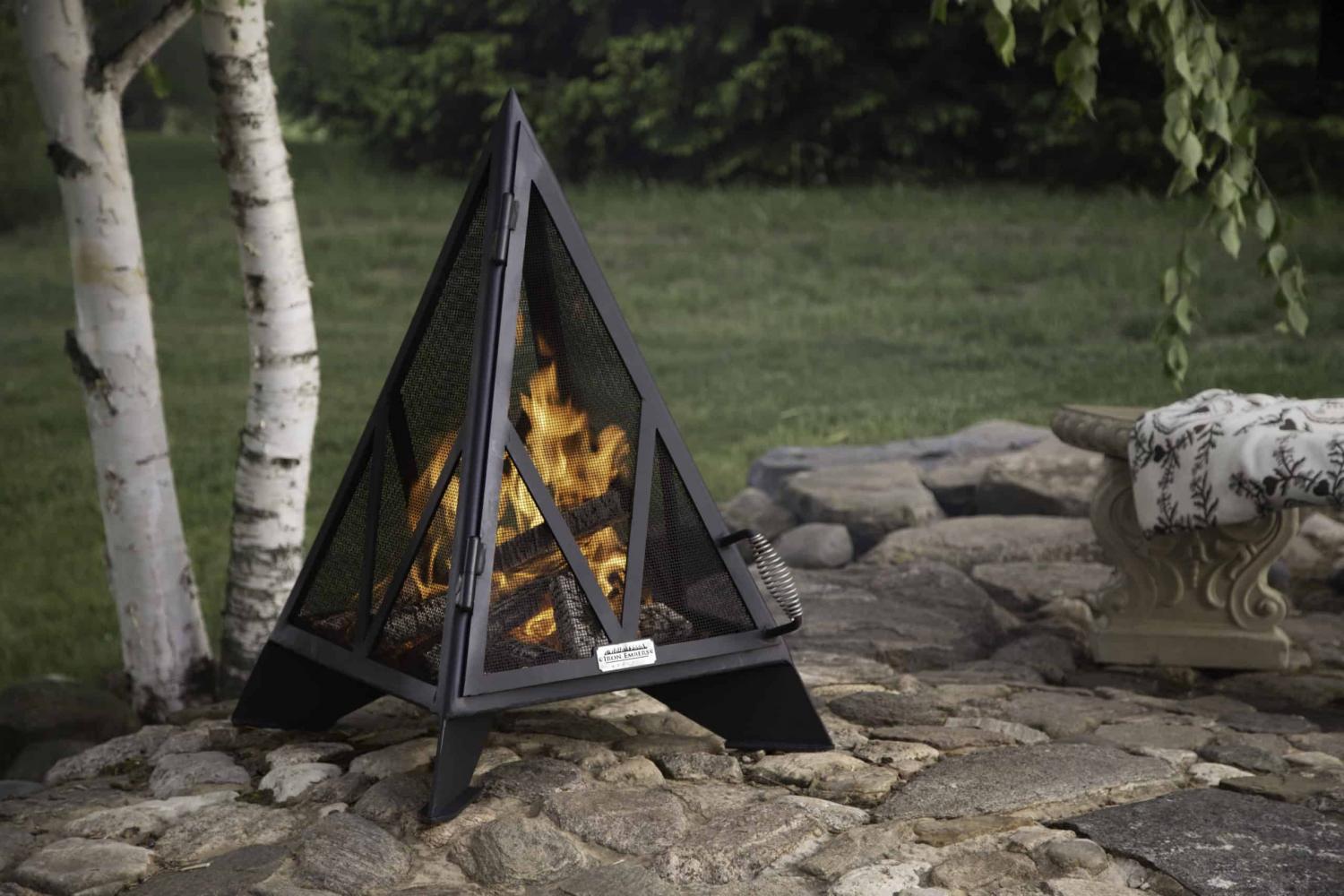 Cleaning and maintaining the whole thing is easy work because of the stainless steel. It's lightweight and stain resistant, meaning less work. Steel is also a good conductor of heat so warming up will be fast. It's better to place it in a concrete or stone slab.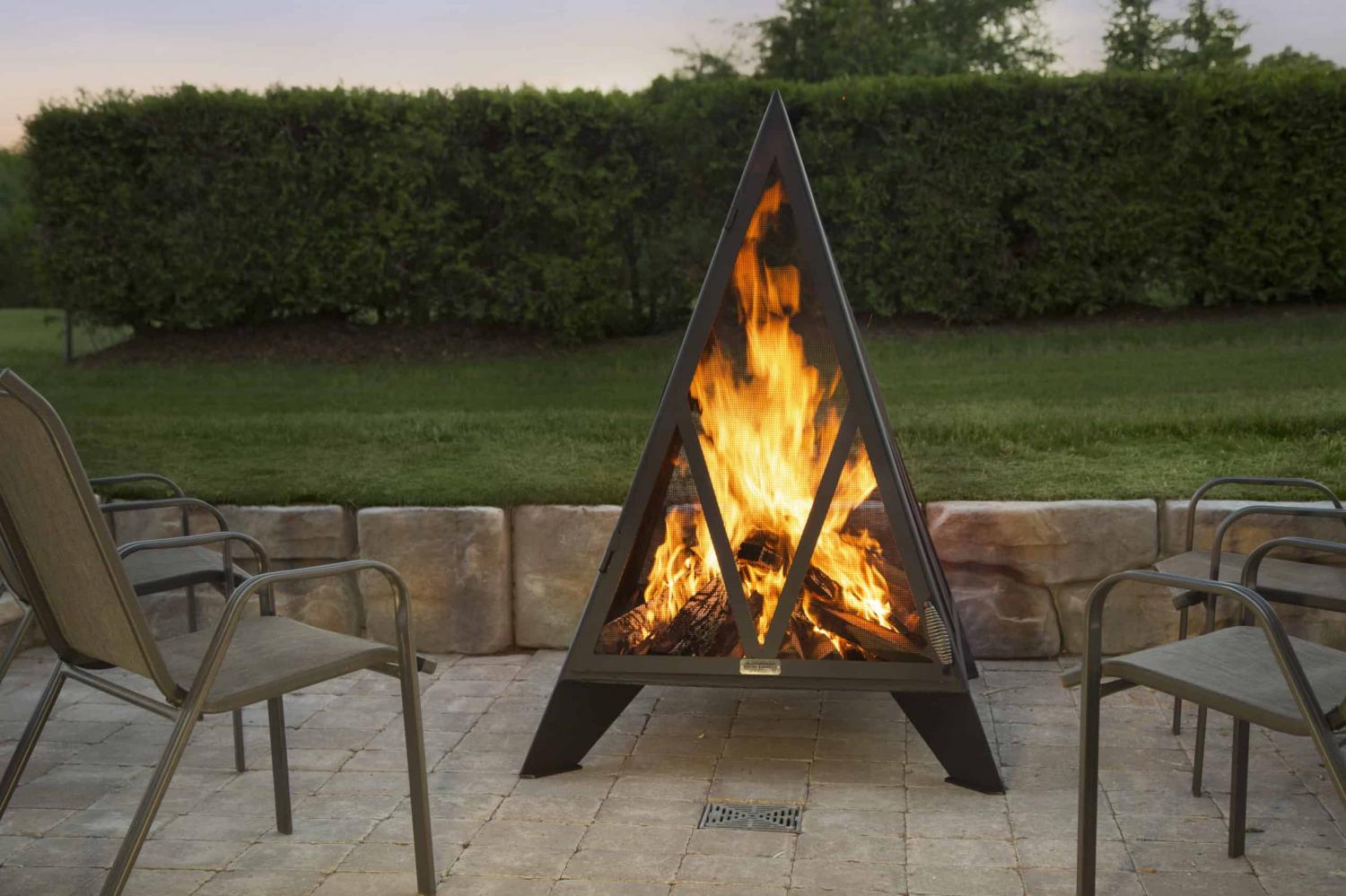 This fireplace is ideal for using wood as fuel, and the embers emanating from the fuel burning are safely inside the stainless steel wire mesh. Wood is also a cheaper source of fuel than most, meaning this outdoor fireplace is easy on the pockets.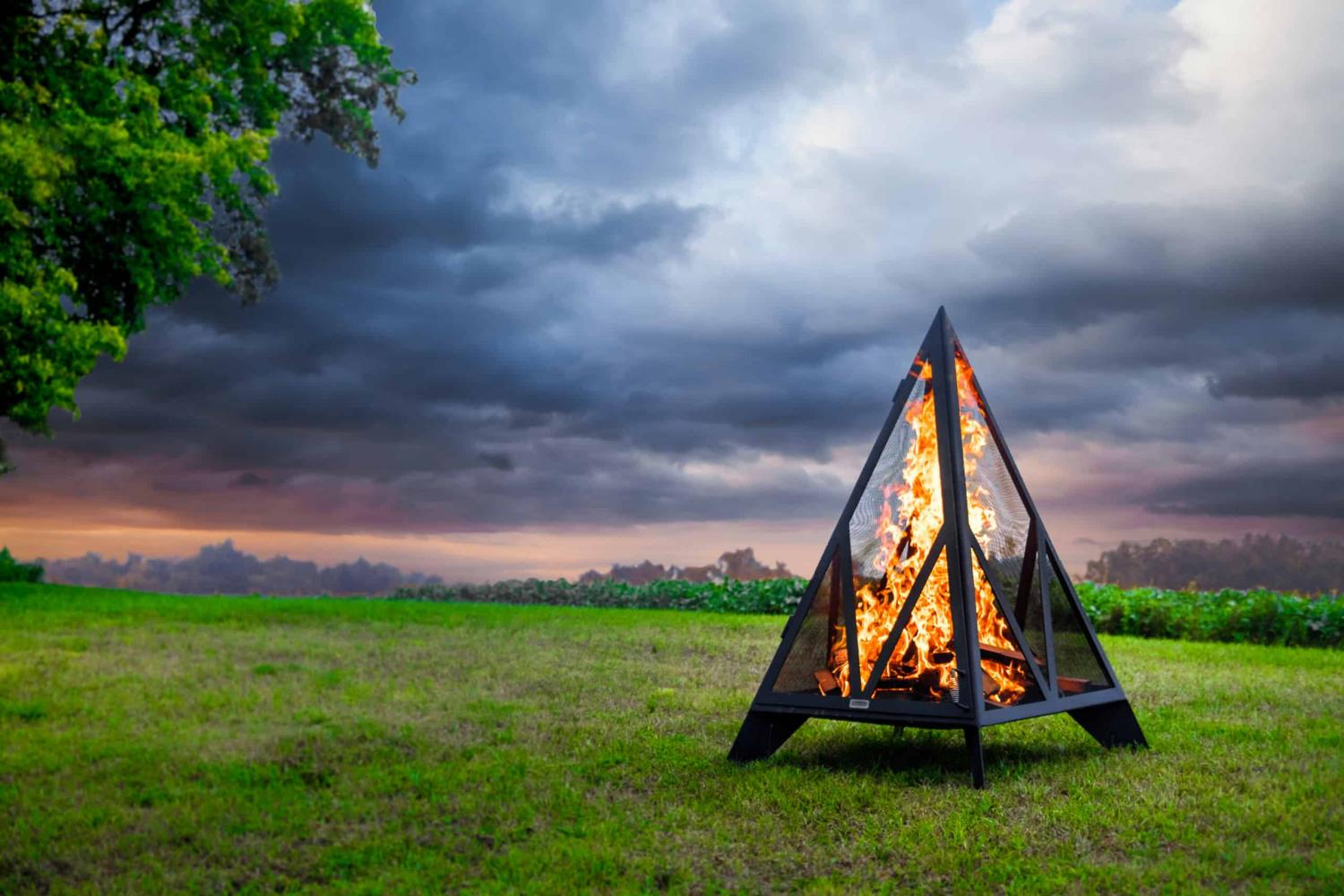 I would definitely recommend this pyramid outdoor fireplace because it's made from quality materials, has an amazing design, and it's perfect for a backyard. It's worth the money, easy to clean & maintain, and provides a 360-degree view of the fire.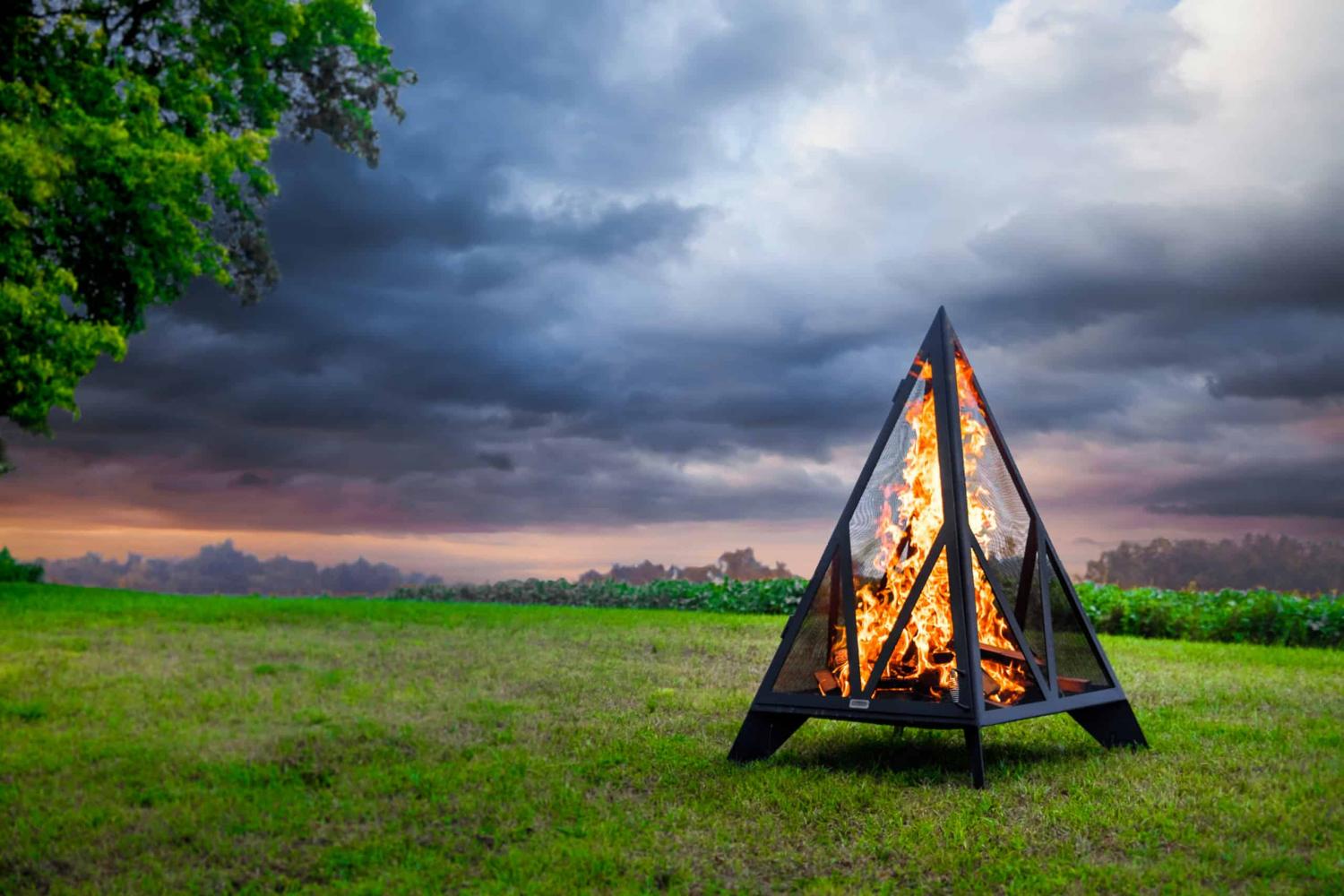 An optional pyramid shaped cover can go over your fireplaces for an extra 200 bucks or so! It'll protect your fire pit from the elements, and make it last for years to come!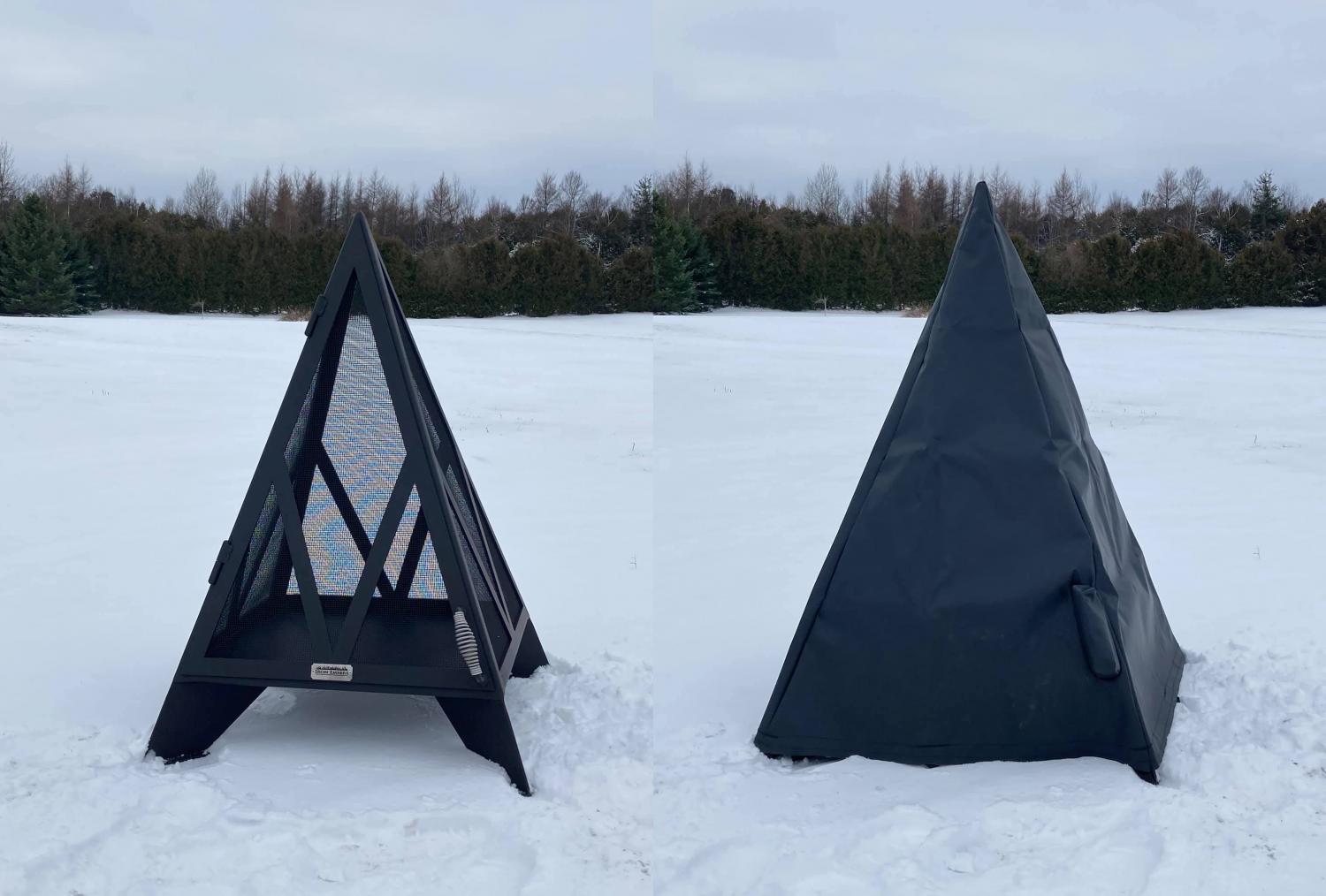 The pyramid shaped fireplaces are made by Iron Embers, a Canadian based company that specializes in making high-quality and unique outdoor fireplaces!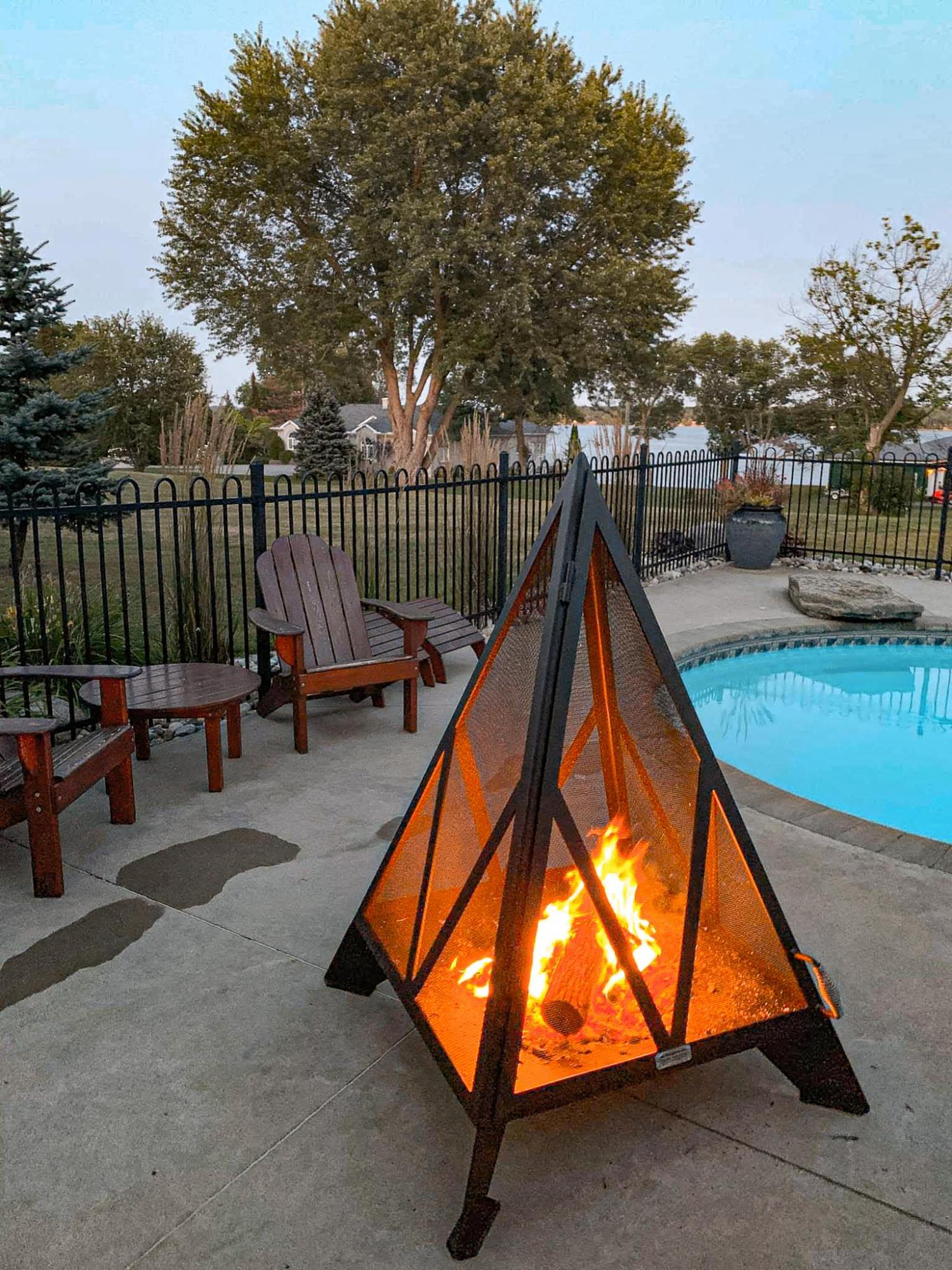 The pyramid shaped outdoor fireplace is made from stainless steel mesh, along with 1/4 inch plate steel!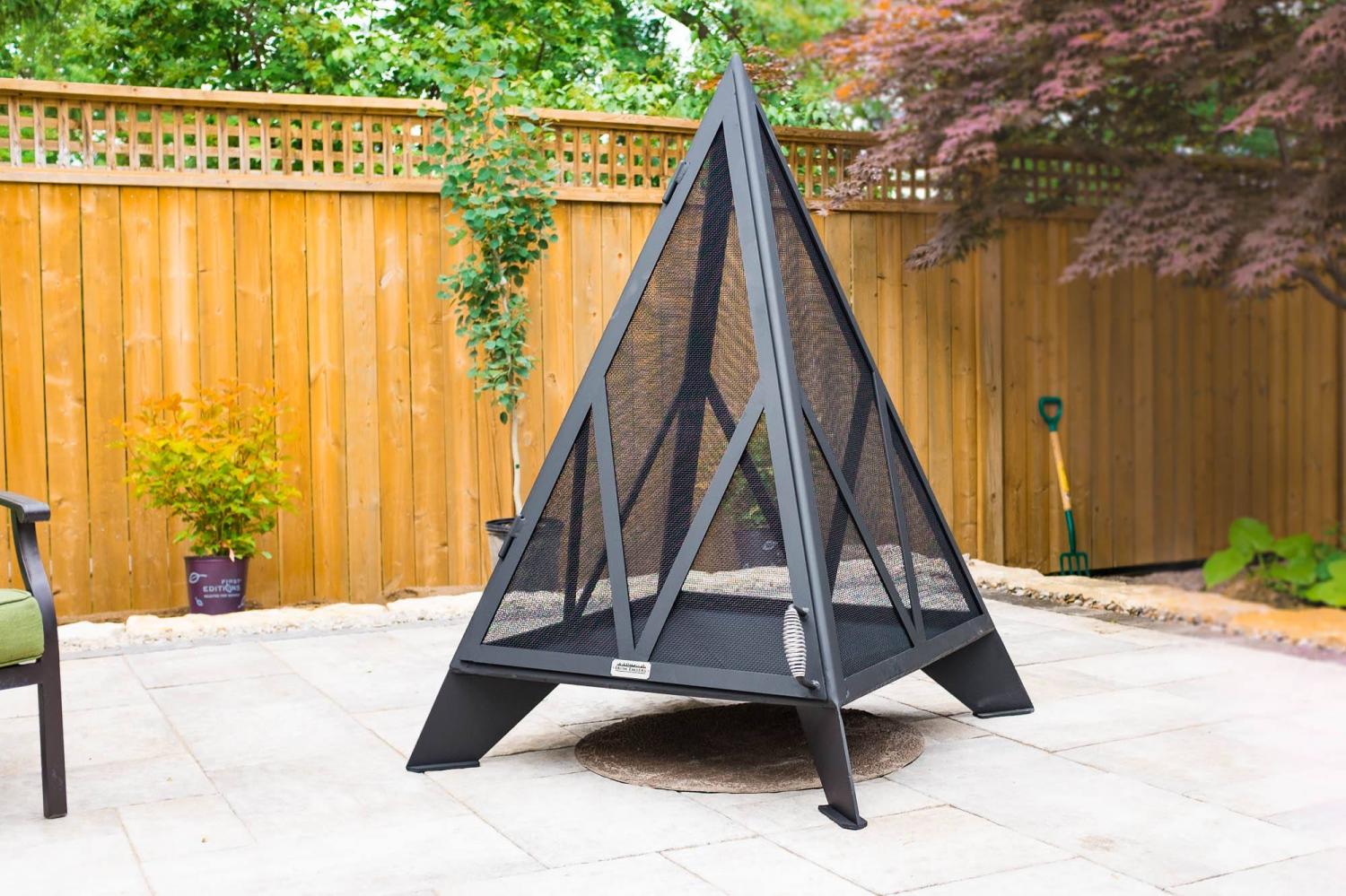 The pyramid bonfire pit has a drainage floor on the bottom for easy cleanup, and to make it ready to go whenever you want to use it!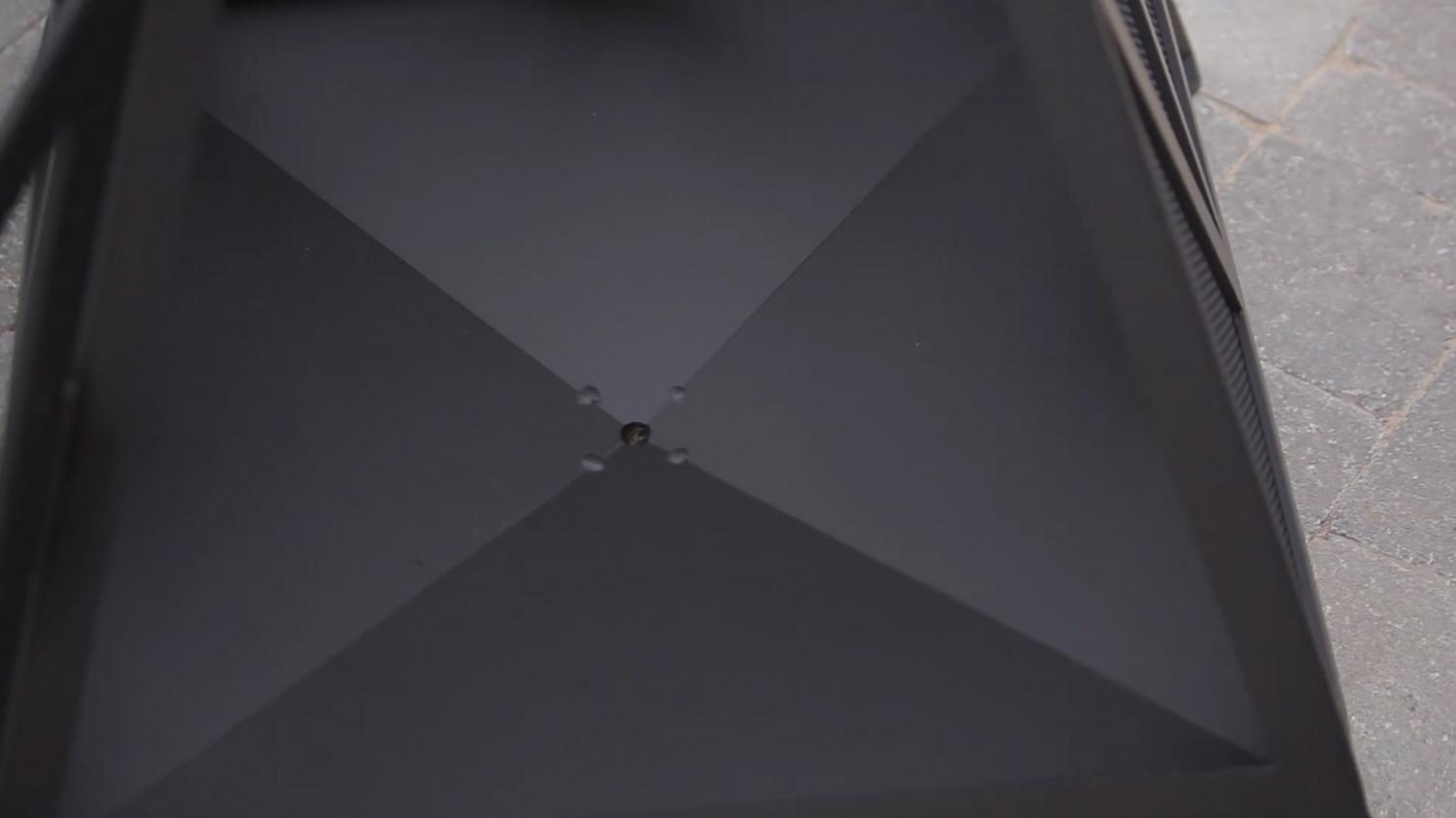 The pyramid outdoor fireplace comes in 4 different sizes ranging from 3 feet to for the smallest size up to 6 feet tall for the largest pyramid!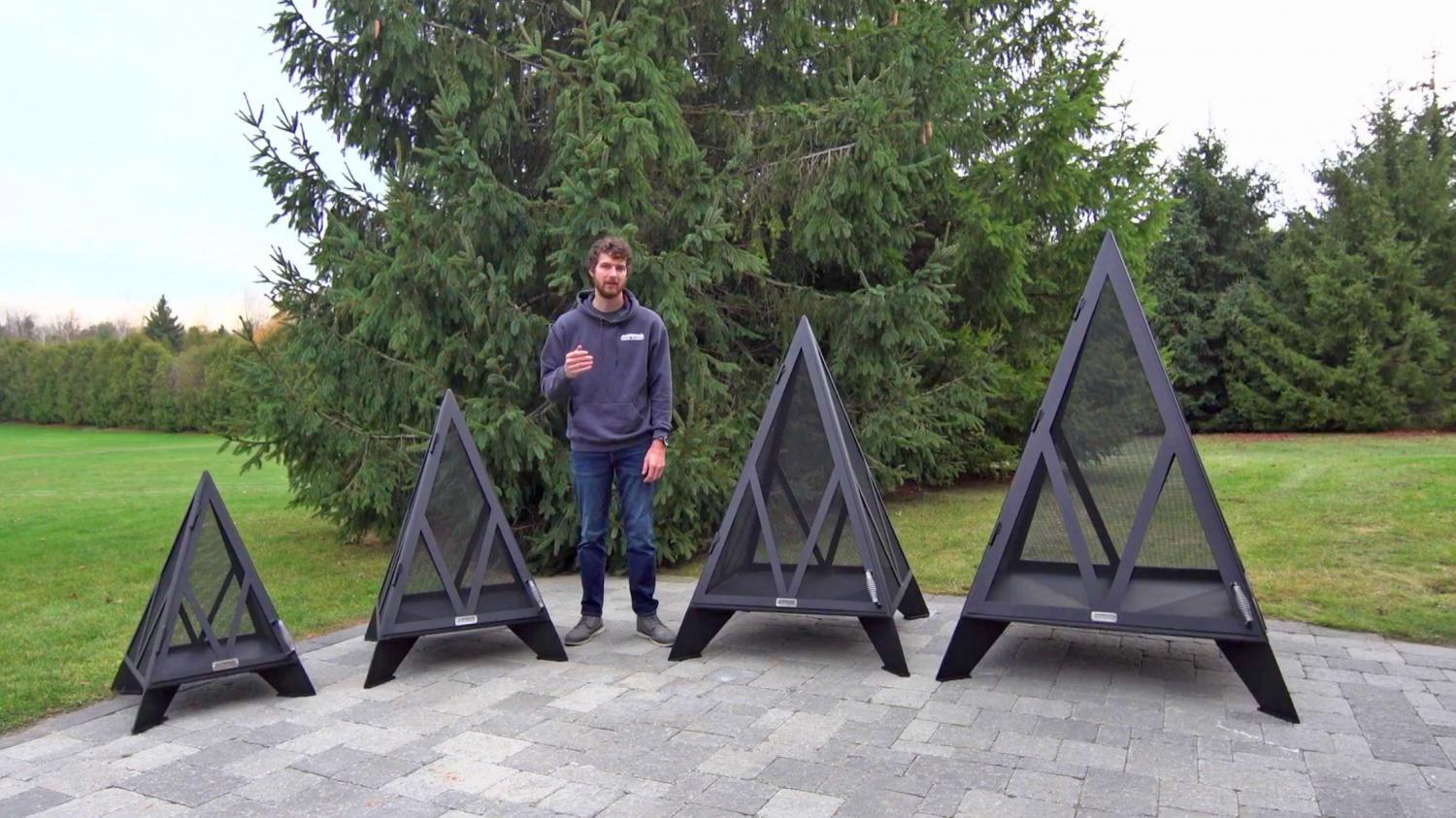 The smallest pyramid fire pit is perfect for smaller urban patios!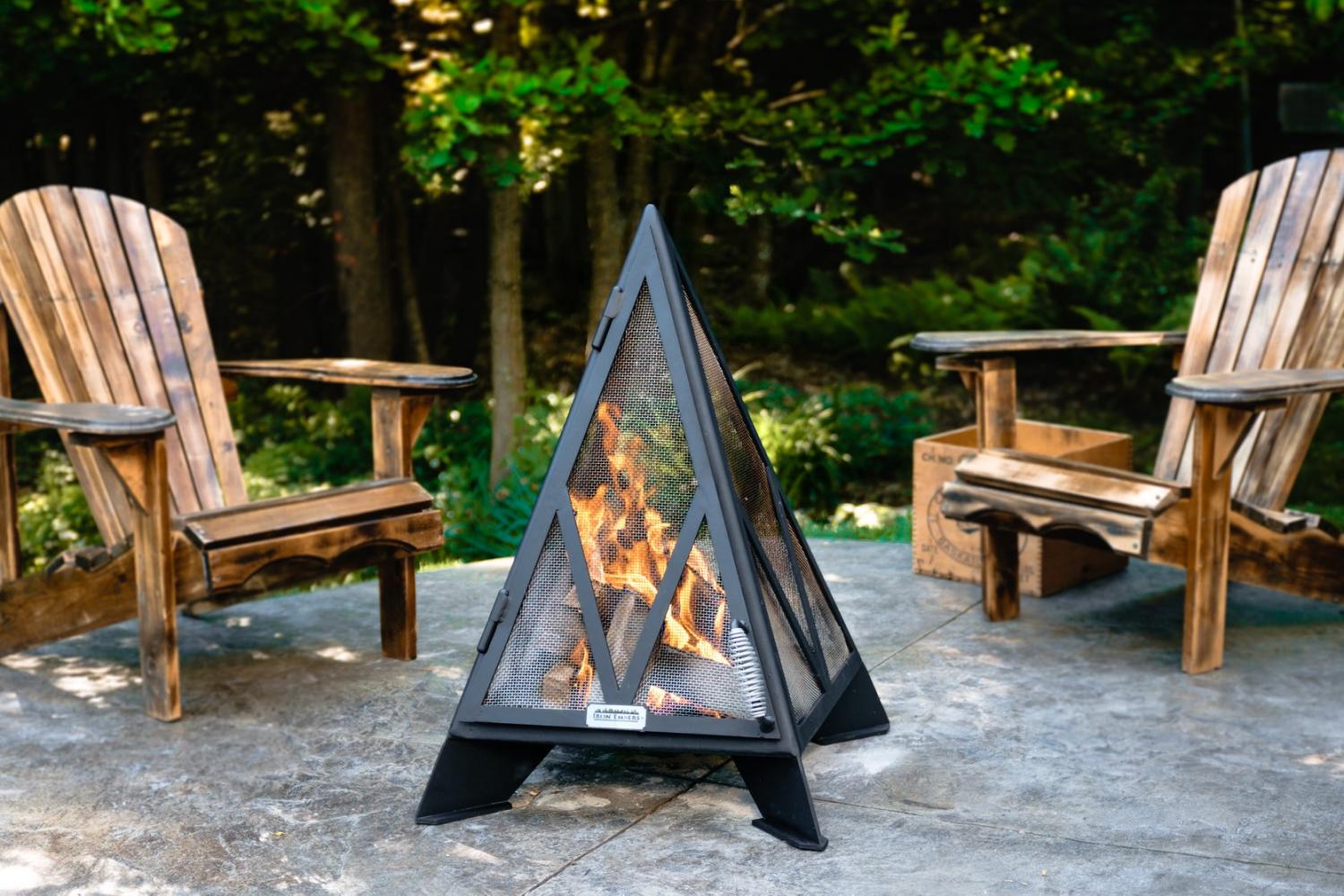 The medium size pyramids are great for most backyards and larger patios!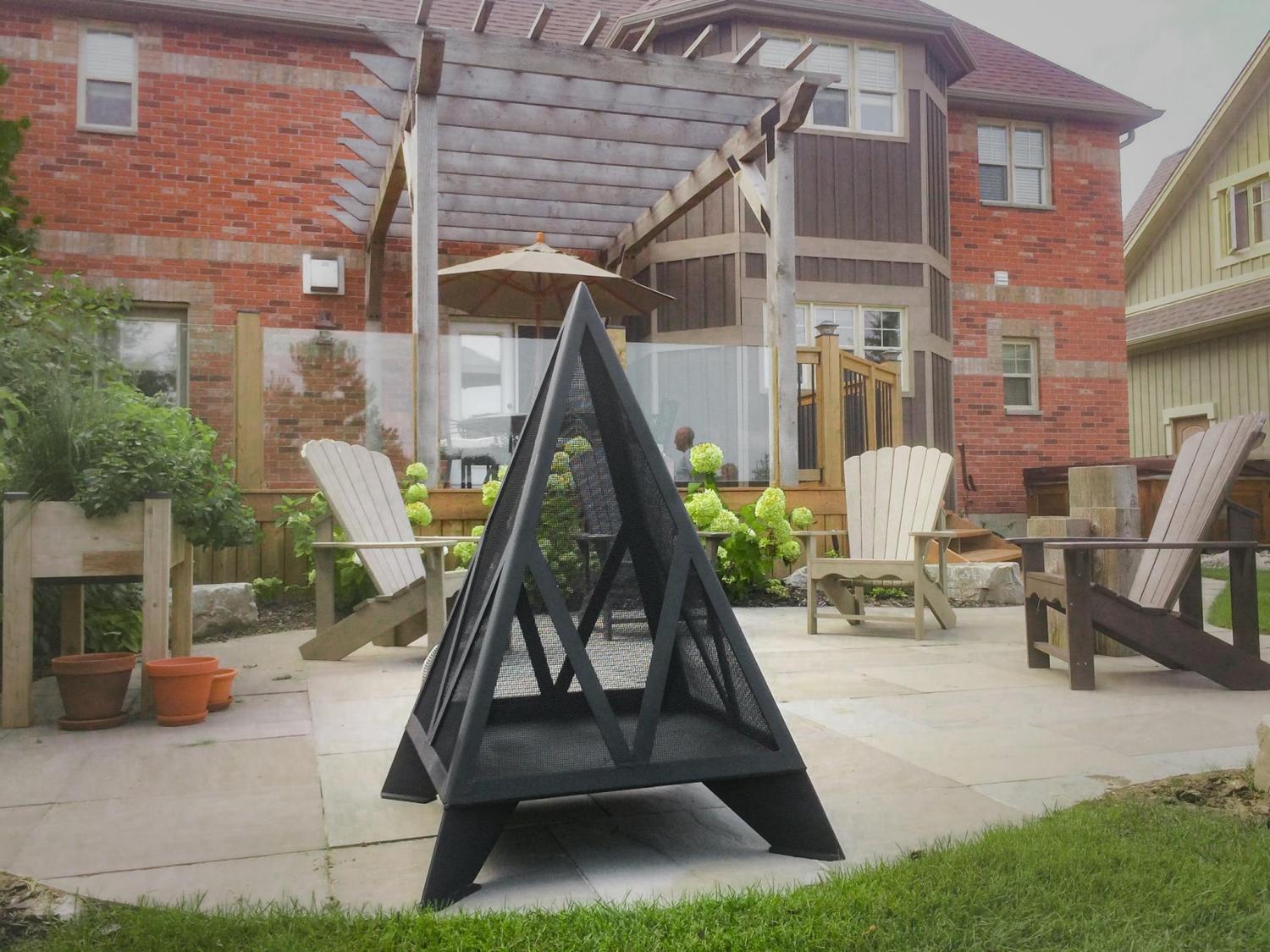 Whereas the biggest 6 foot tall pyramid fire pit is great for commercial uses or large estate properties!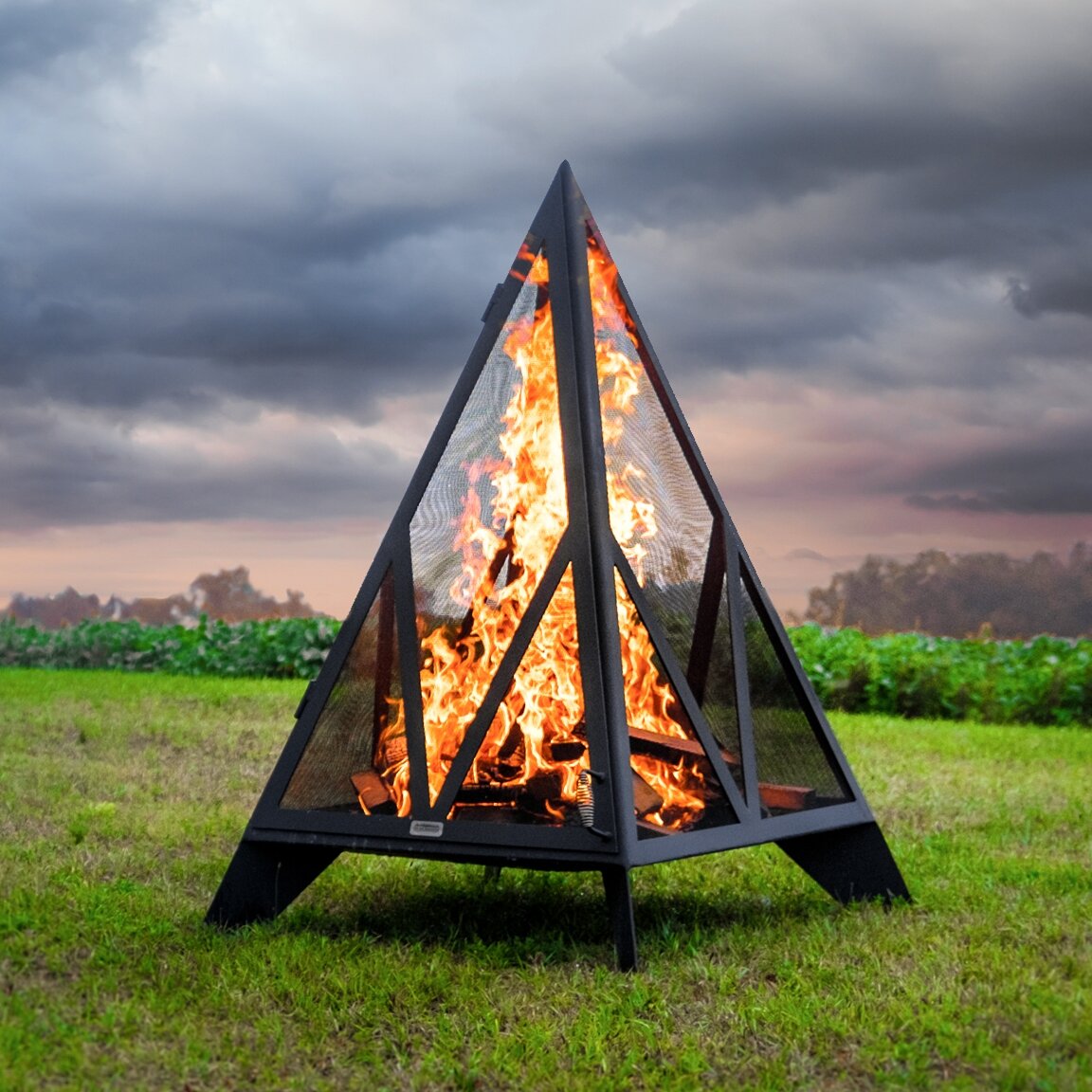 The unique pyramid bonfire pit comes with a sloped bottom to keep the fire contained in the middle of the pyramid.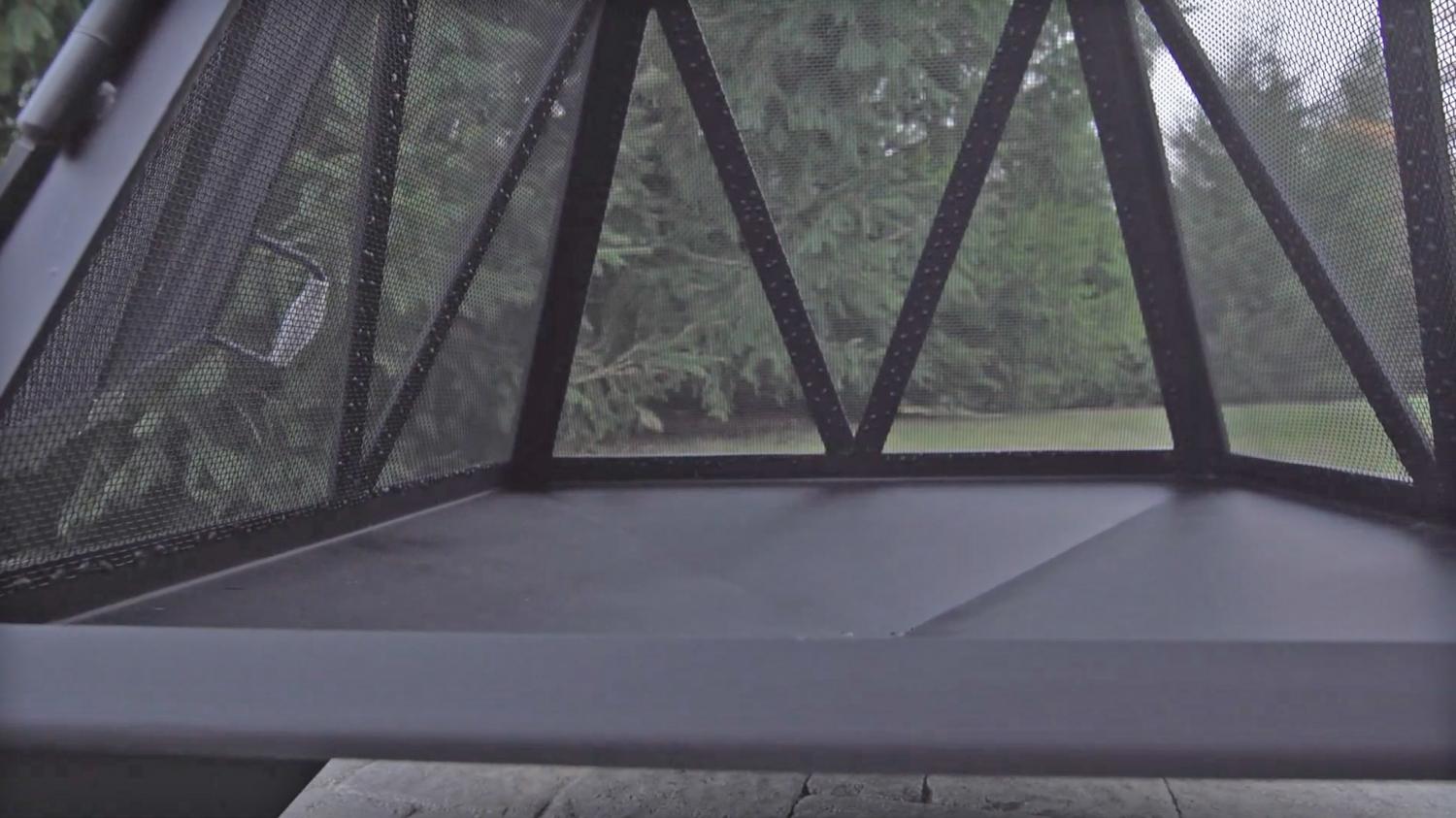 The pyramid outdoor fireplace comes with a spring handle to keep it from getting too hot when you need to open it up to add wood!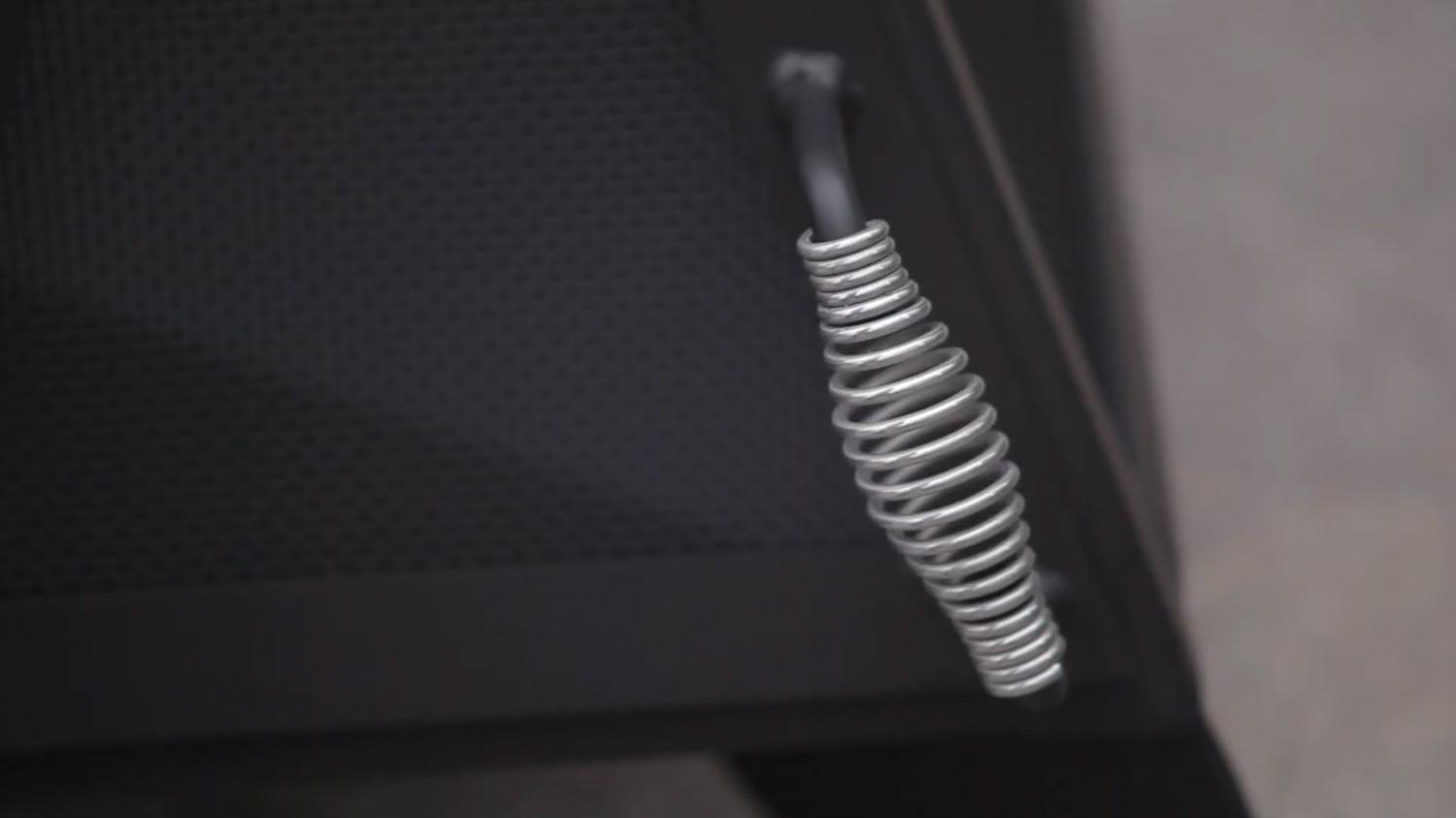 Check out the giant pyramid shaped outdoor fireplace by Iron Embers in action via the video below.
Subscribe To Our YouTube Channel