These Cocktail Glasses Are Made To Look Like a Jellyfish
By Ryan on 01/05/2021 4:05 PM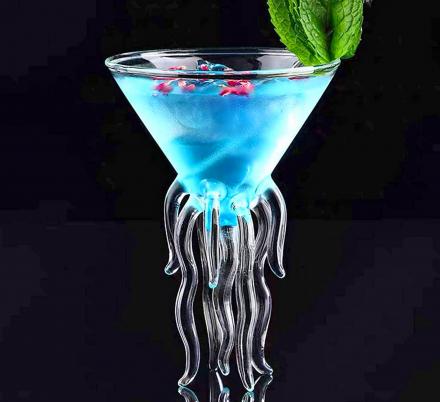 Sea-life lover unite and rejoice! The next best thing since octopus teabags has come, and it's sure to make any sea-life fanatic go nuts. The newest in jellyfish-themed beverage options are these amazing jellyfish cocktail glasses. Made by Cerahome, the jellyfish cocktail glasses comes in a set of two, are fully transparent, and has a martini-glass style with intricately-designed jellyfish tentacles acting as the stem of the glass. Plus, they'll go perfect with your mermaid tail cocktail glasses.
The jellyfish martini glasses make a great gift for fans of nature's beautiful sea-life, cocktail or martini lovers, or just steampunk-esque styles in general.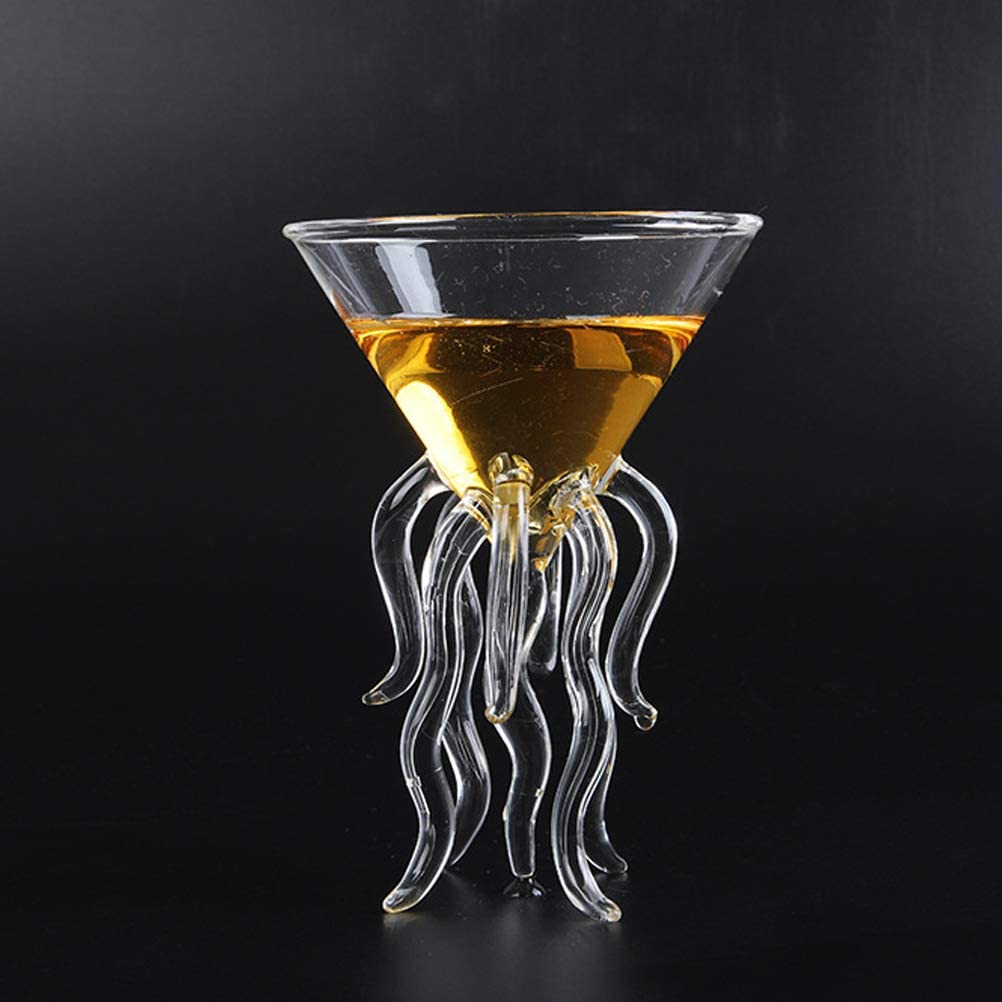 They're a little small, standing at just over five inches tall, and they're molded altogether in one piece by the company. This means the construction is likely pretty sturdy, since you won't have to worry about any seams where the glass pieces had to be adhered together.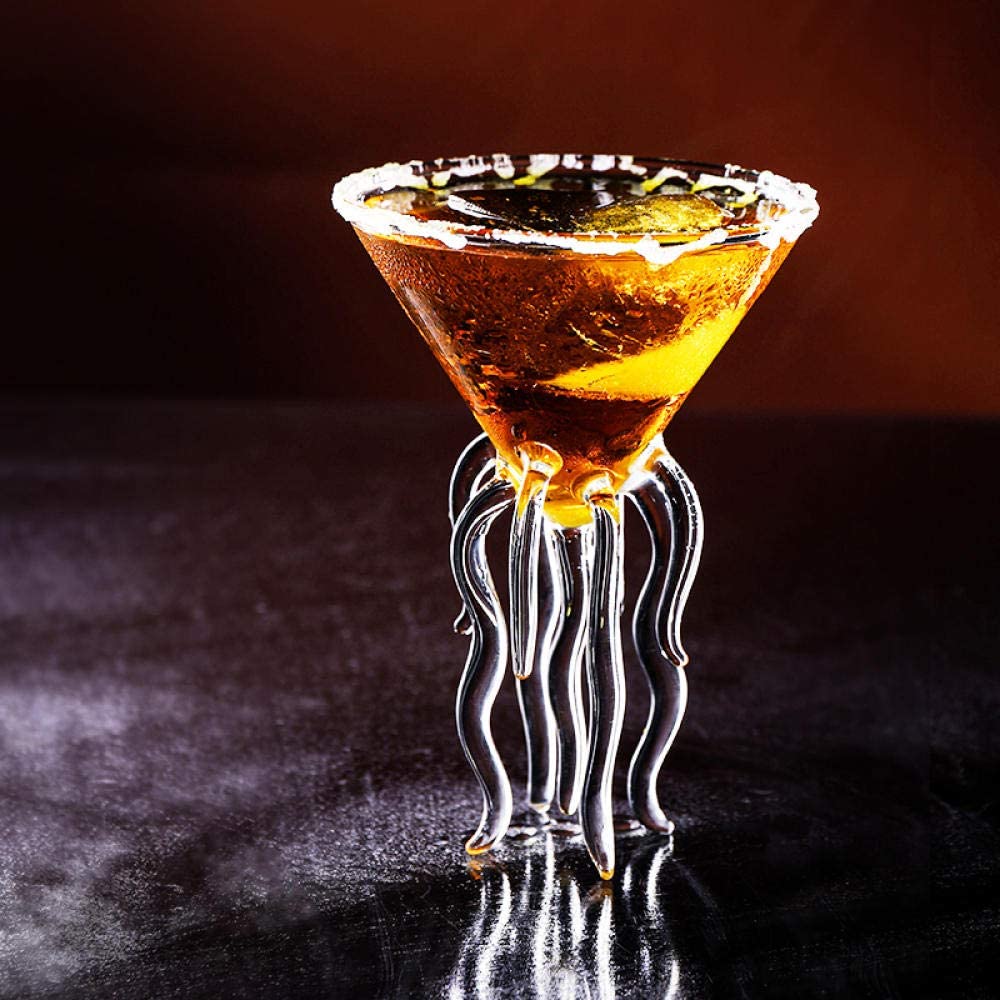 The jellyfish shaped martini glasses are made using the best in A+ grade glass material, so you can rest easy knowing the construction is hardy and they won't easily chip or break.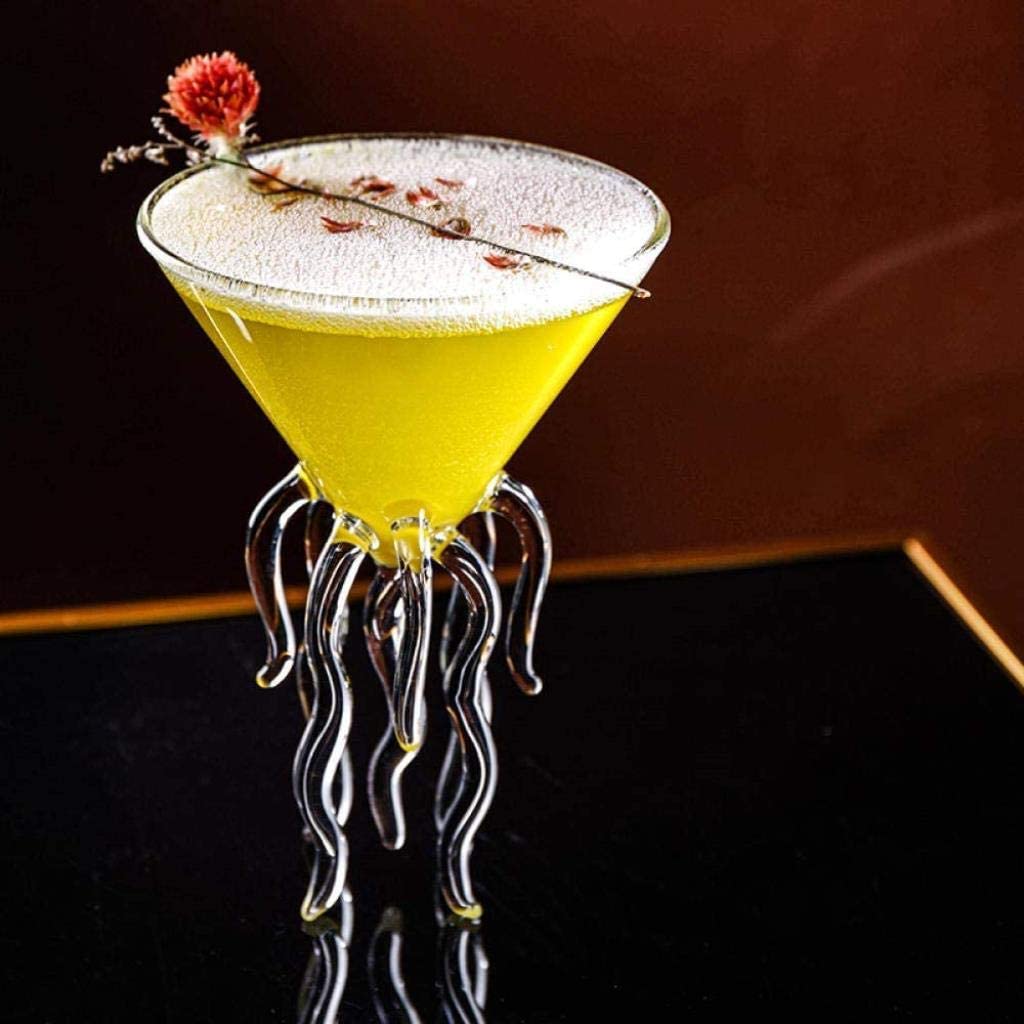 While it's tough to tell exactly which tentacles are holding the glass up, the company reports that the glass has five supportive points, making it super stable, plus it'll be an instant conversation starter for whoever sees you drinking from one.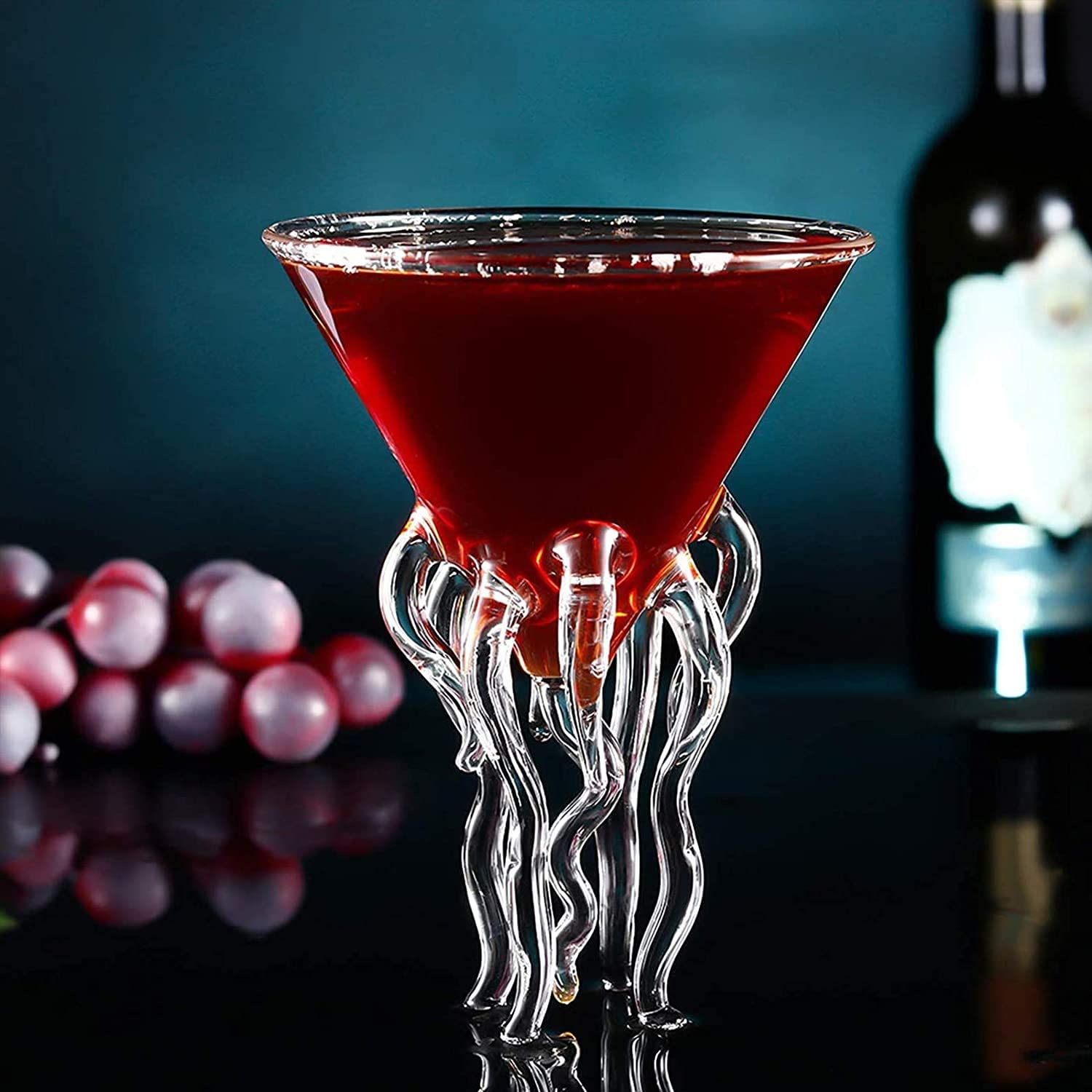 The edge of the octopus/jellyfish glass is completely round, but has a smooth edge for optimal comfort when drinking from it. It can hold a maximum of 4 oz of liquid, and in total measures 3.6 inches wide x 5.1 inches tall.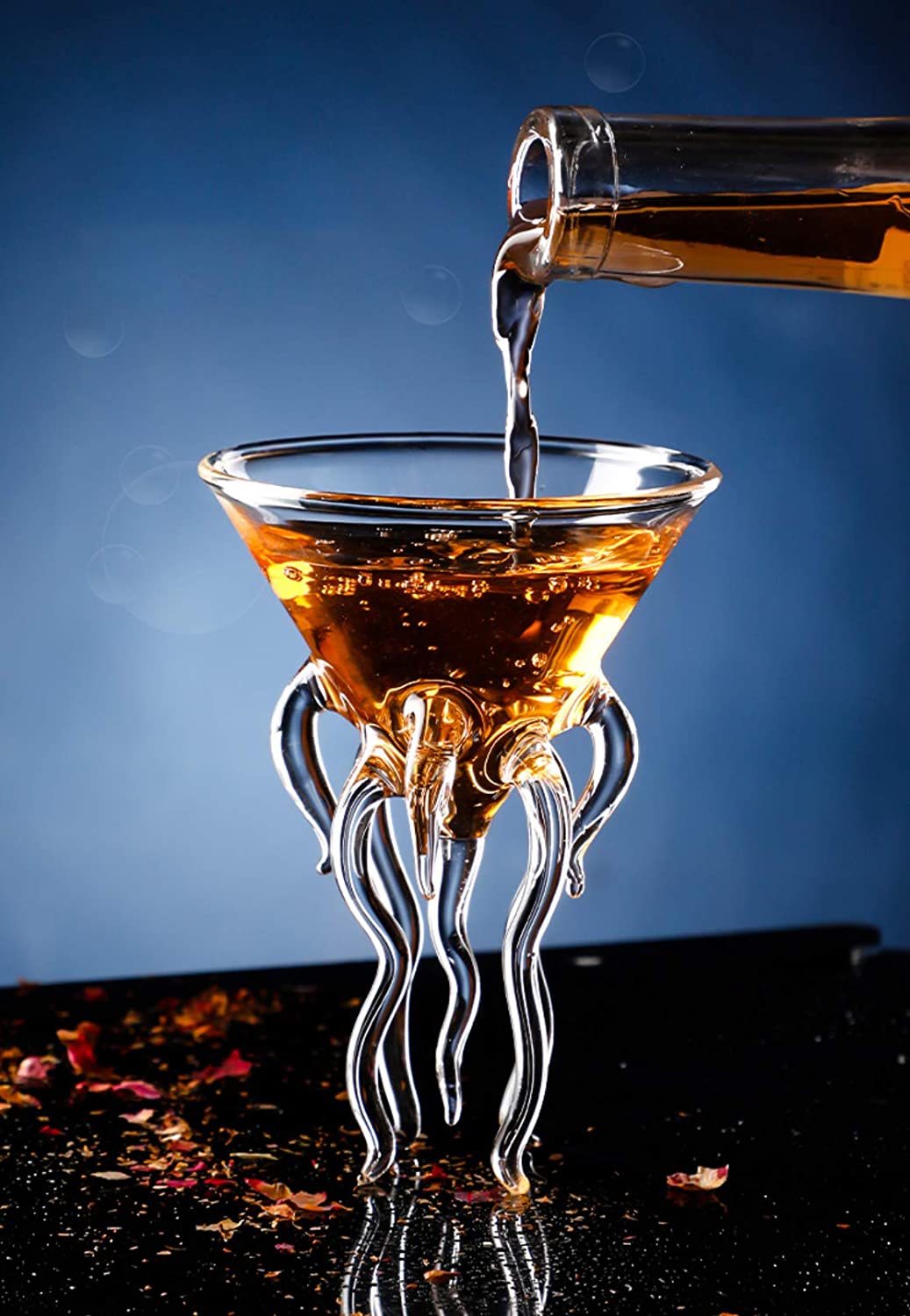 Whether you're drinking on the beach or in the bath, these jellyfish cocktail glasses will fit right in with whatever setting you like. So pick your poison, fill up your jellyfish glass, and relax!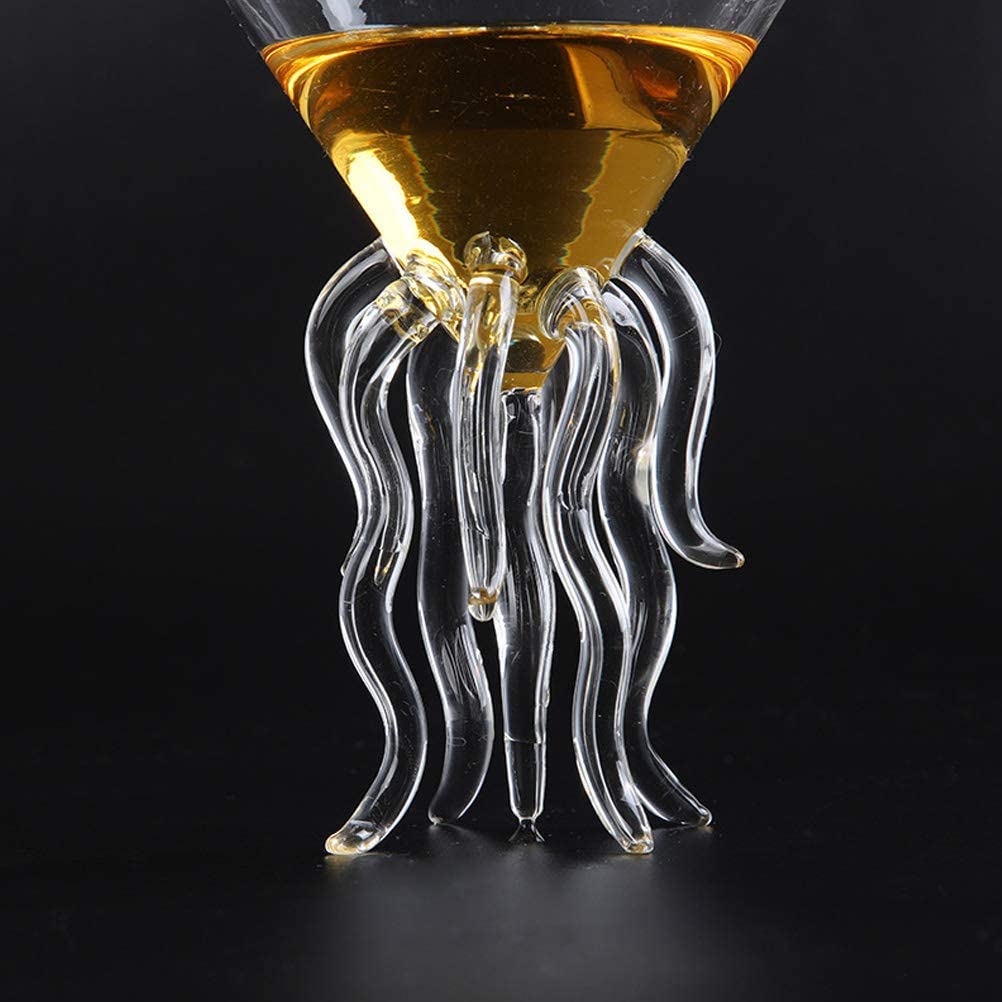 The jellyfish shaped cocktail glasses come in a set of 2 glasses!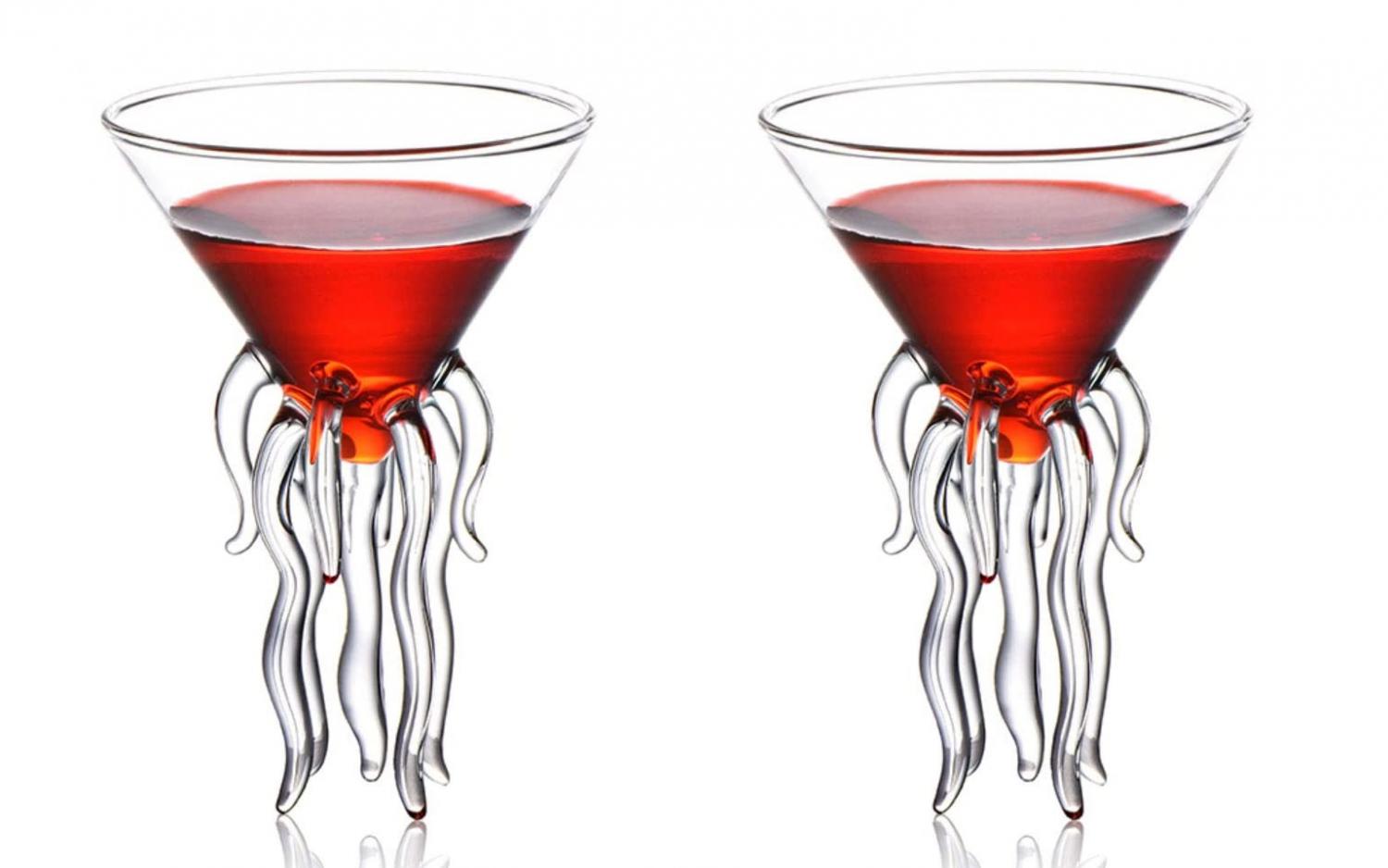 Each jellyfish martini glass can hold up to 4 oz of your favorite cocktail, martini, or even a shot.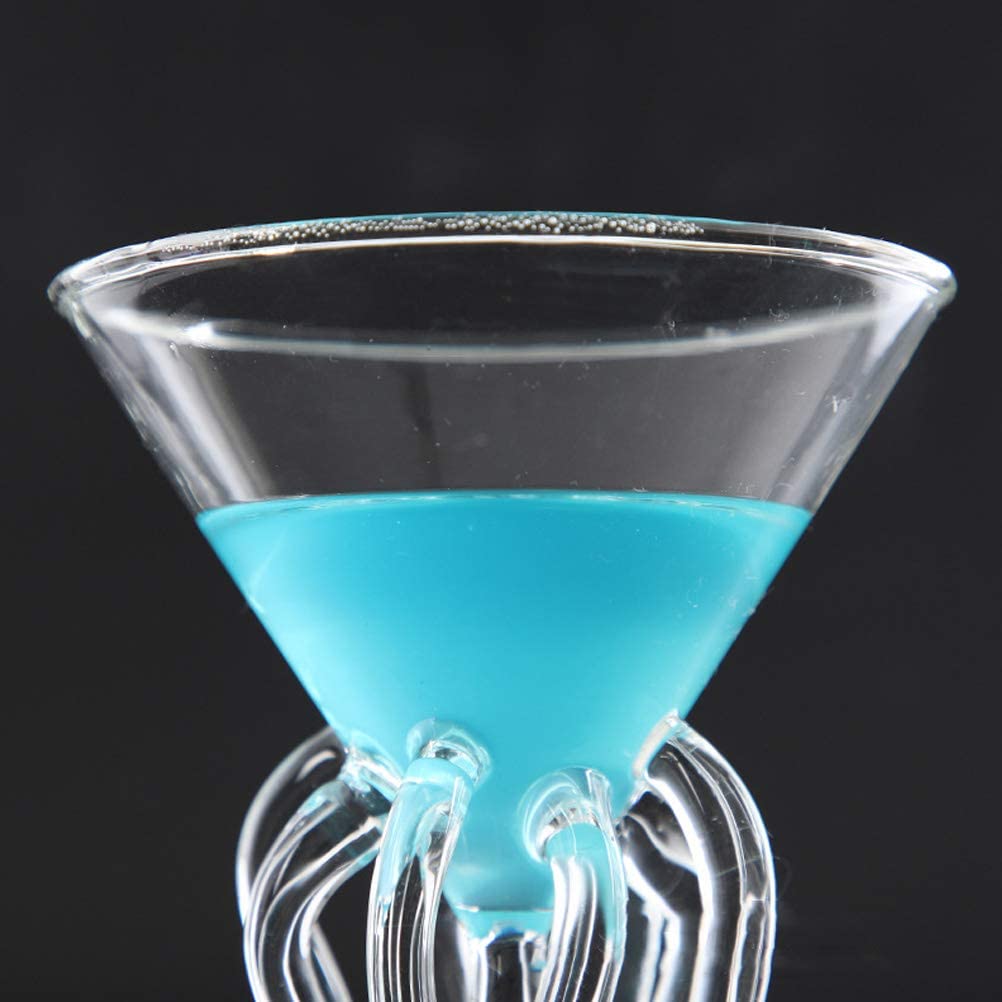 The jellyfish drinking glasses are perfect for use in bars, night clubs, discos, parties, home bars, and more.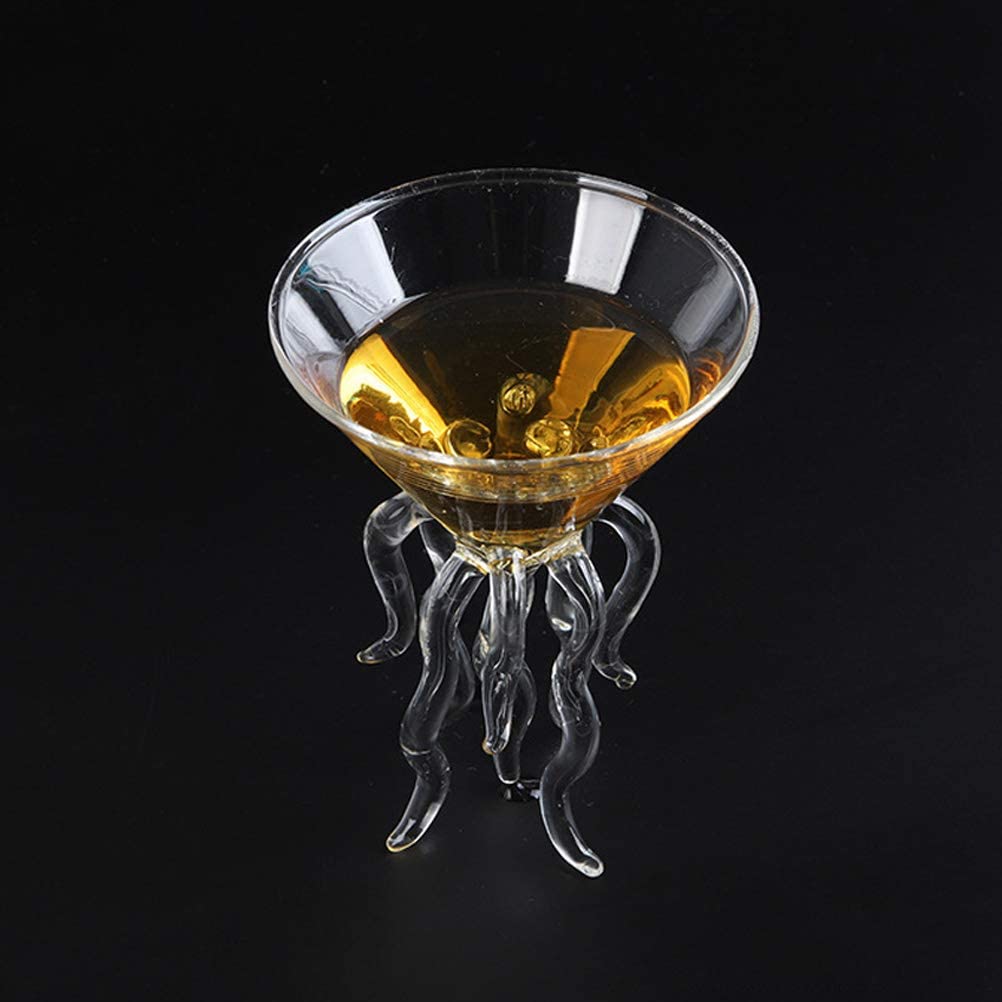 The Jellyfish martini glasses are great for use with cocktails, martinis, wine, champagne, shots, and more.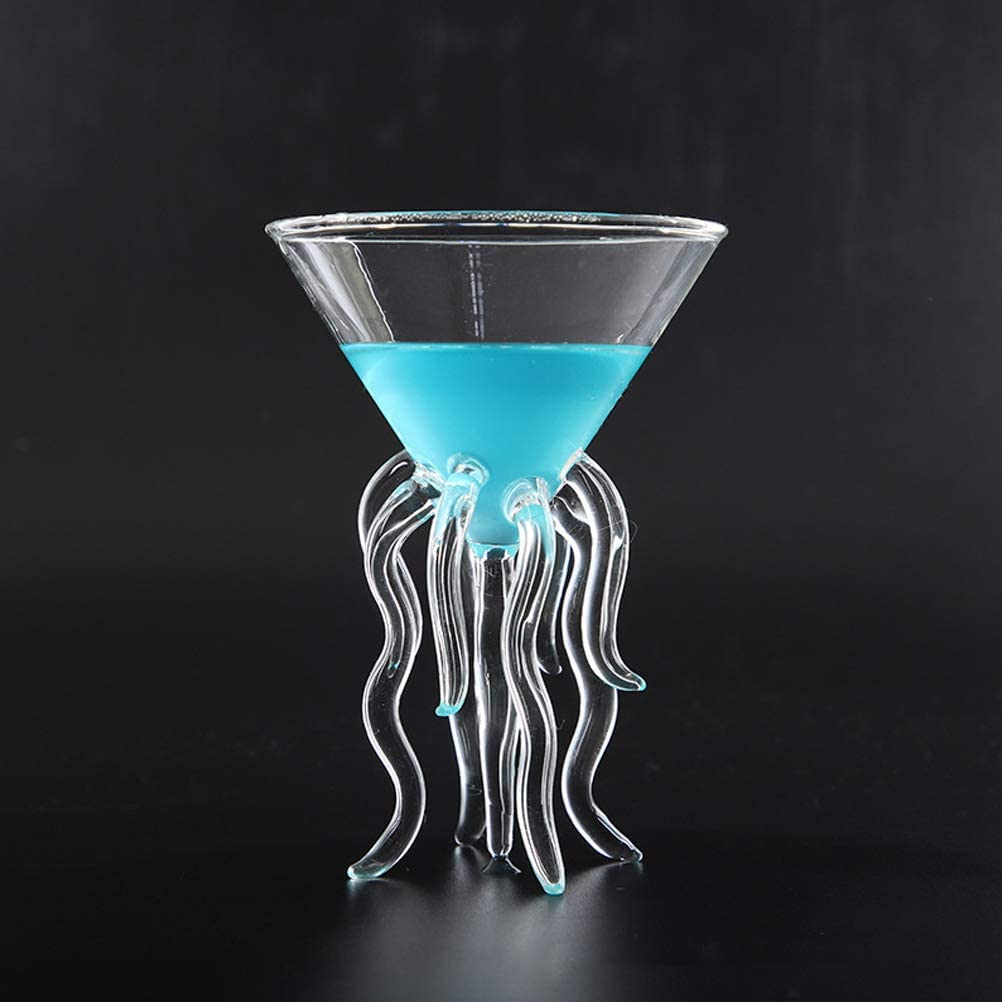 The highly detailed jellyfish cocktail glasses rest stably on 5 of the tentacles protruding from the bottom of the glass.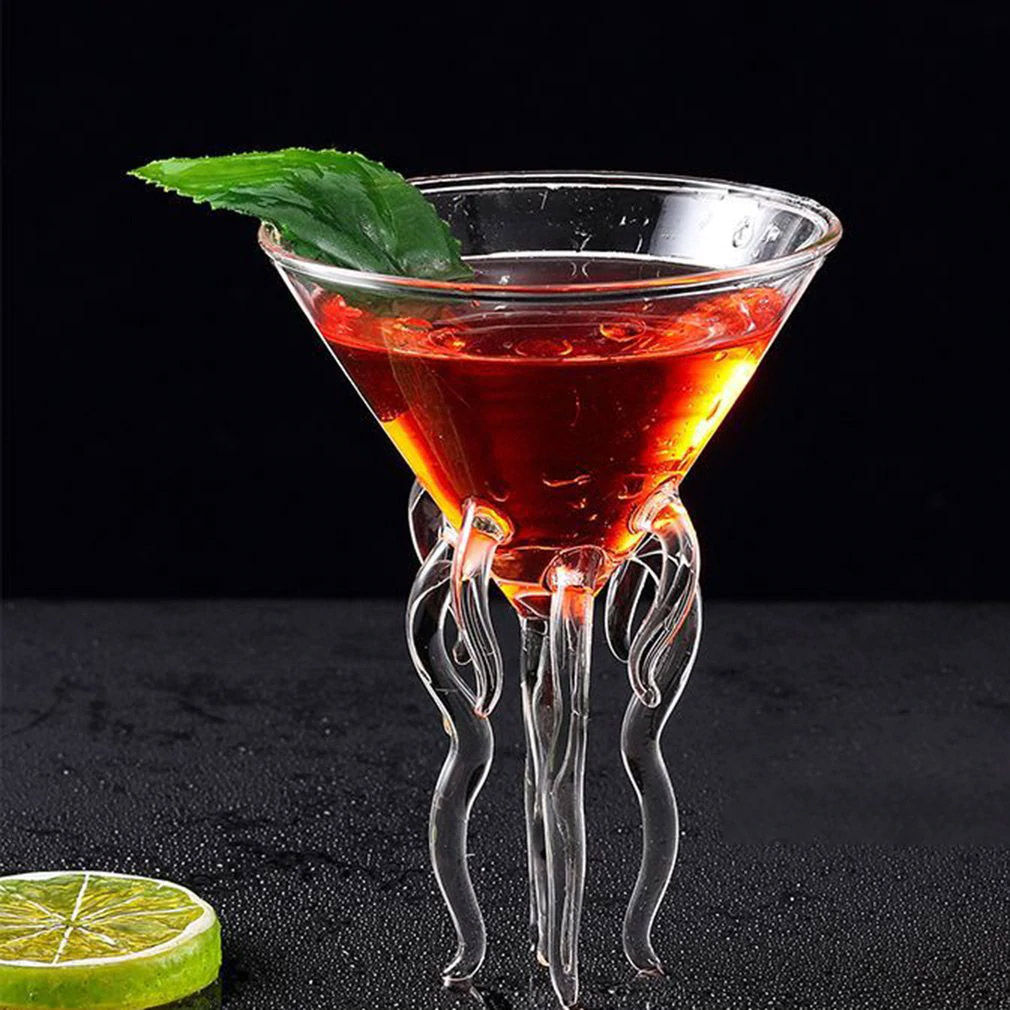 In total the jellyfish martini glasses measure 3.6 wide x 5.1 inches tall.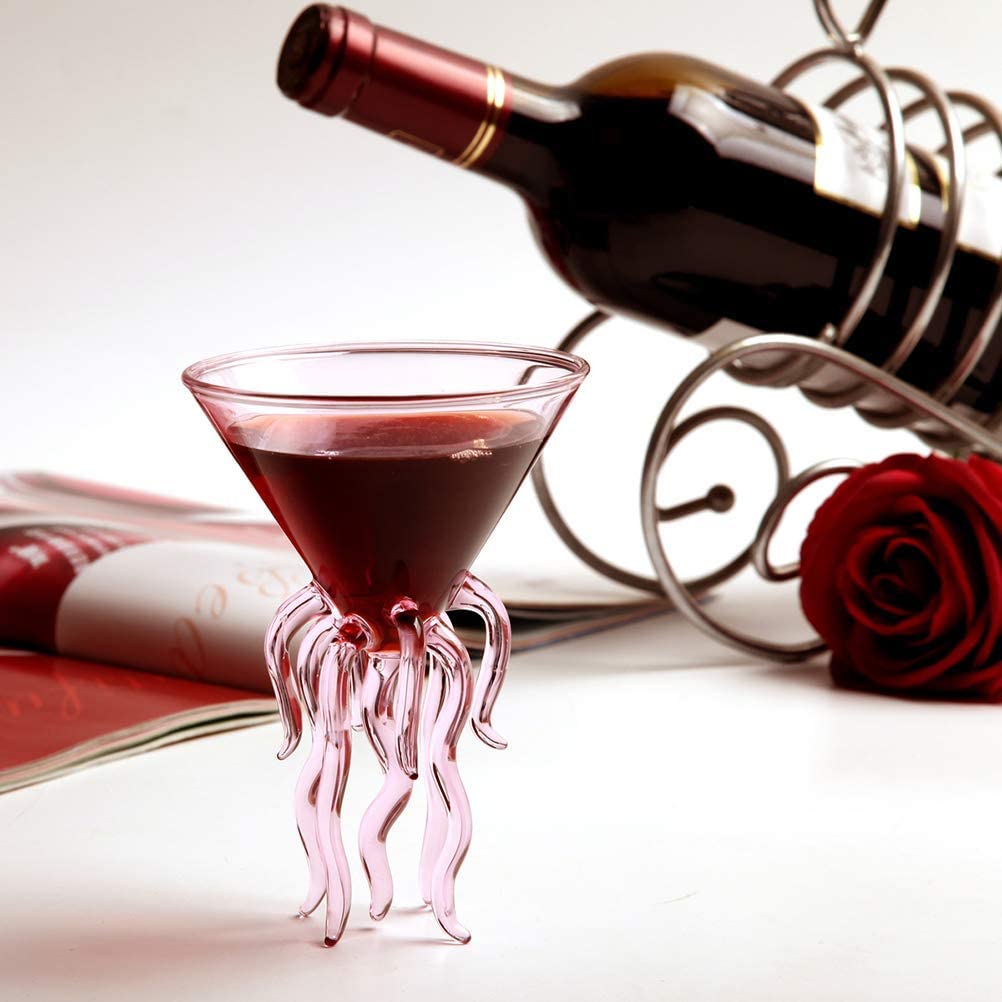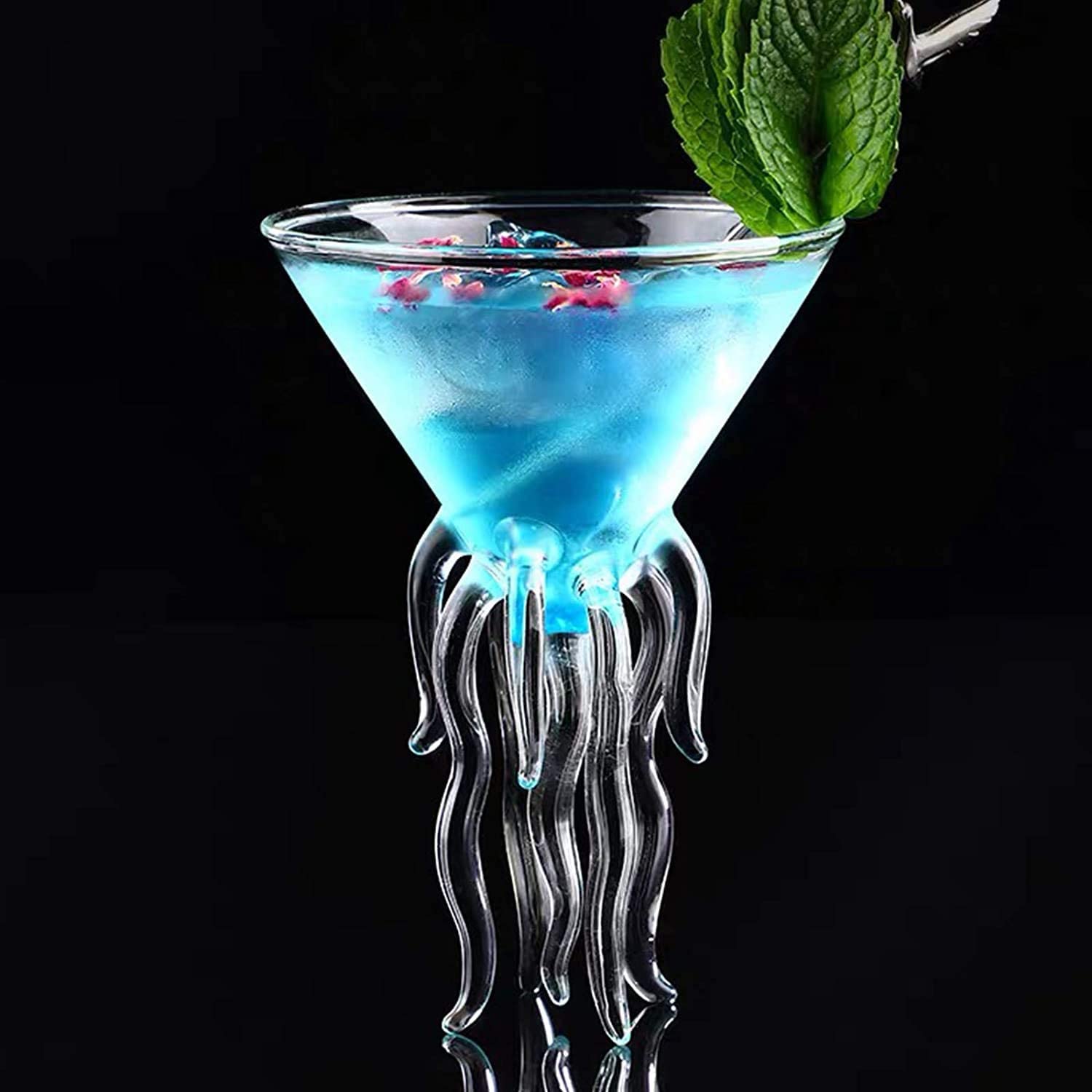 The jellyfish martini glasses will go perfect with these incredible mermaid tail cocktail glasses!