Mermaid Tail Cocktail Glasses ( Set of 2)
By Ryan on 01/06/2019 7:38 PM (Updated: 09/03/2020 9:58 AM)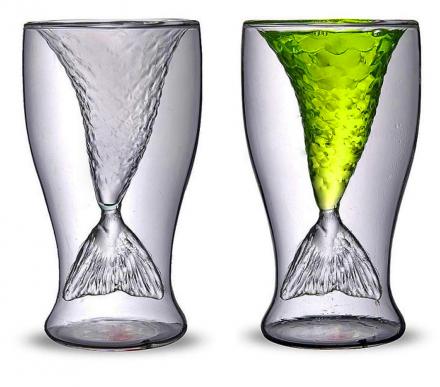 Everything is more magical when a mermaid tail is involved. These unique cocktail glasses are shaped just like a mermaid taile, and become extra awesome when you pour a colorful drink inside of it. Whatever color liquid you pour into the glass, that's the color the mermaids tail will be. Extra space around the tail is provided inside the glass for an extra cool effect.
A perfect way to take some shots or drink a small cocktail, the mermaid tail glasses only hold around 2.5 oz of liquid, and will certainly me a instant conversation piece for anyone who sees it or takes a drink from one of them.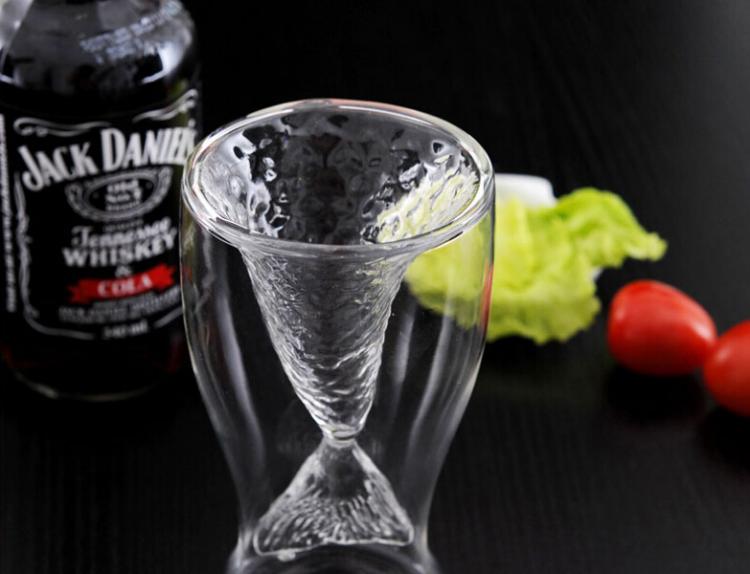 The mermaid tail cocktail glasses come in a set of 2 drinking glasses, are made from glass, are double walled, and each mermaid cup measures 5.4 inches tall x 3 inches wide x 2.3 inches deep.