This Ingenious Dog Digging Toy Helps Satisfy Your Dogs Need To Dig Without Them Damaging Anything
By Ryan on 04/13/2020 9:34 AM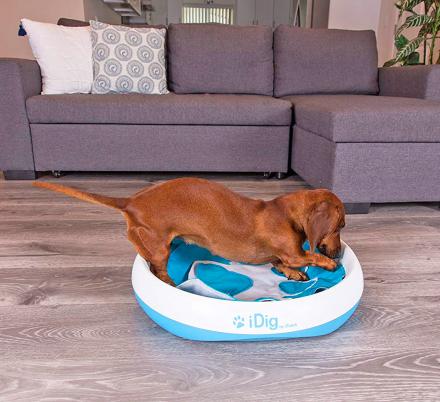 If your house is like mine, chances are you have a dog digging through your blankets, your carpet, or outside in the backyard every hour on the hour. Luckily, someone invented a genius new dog toy that lets them feel like they're digging without destroying anything in your house, or tear up the yard! It's called the iDig Digging Toy by iFetch, and it's a little spot where you can bury a toy or treat and have them dig it up in different layers of fabric.
The iDig is a great little toy to act as a digging outlet to let your pooch burn some energy when it's either winter, too muddy outside, or you'd rather them stay inside. It comes in two different versions, including a portable 'Go' version that instantly unfolds and gives your dog a spot to dig up some treasure, and a 'Stay' version that's less portable and a bit bigger of a digging area. The go version is meant for smaller softer diggers, while the stay hard shell version is meant for more aggressive diggers.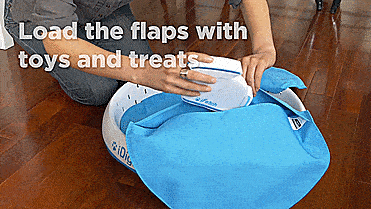 Tire them out: the mental energy It takes to figure out how TO uncover the "loot" will tire them out just as much as physically digging.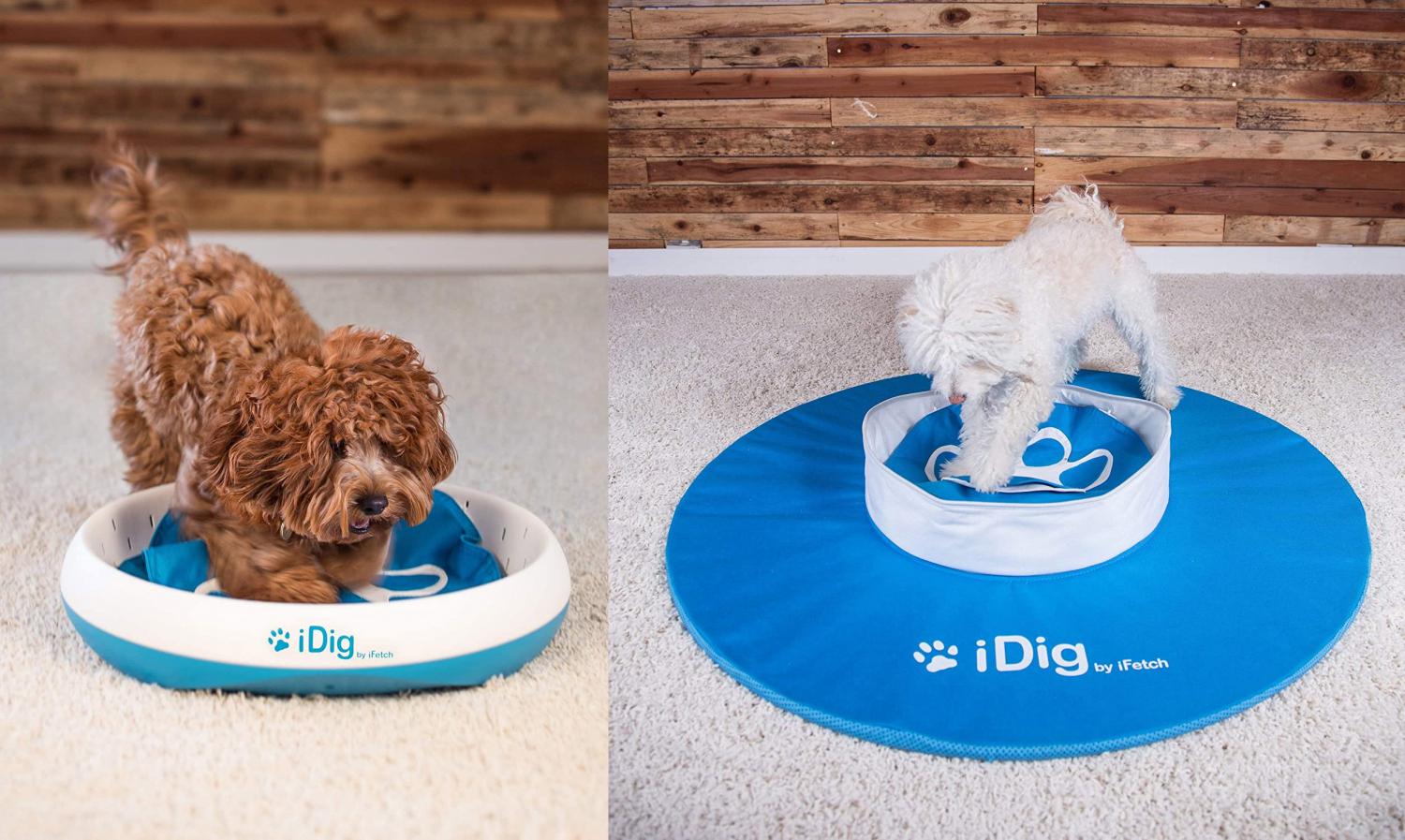 How the iDig dog digging toy works is, it's made up of a bunch of different fabric layers inside a hard plastic shell container. You can then place something they want to get to like a treat or a toy under a few of the layers of fabric. They'll then need to dig through the layers to find the loot.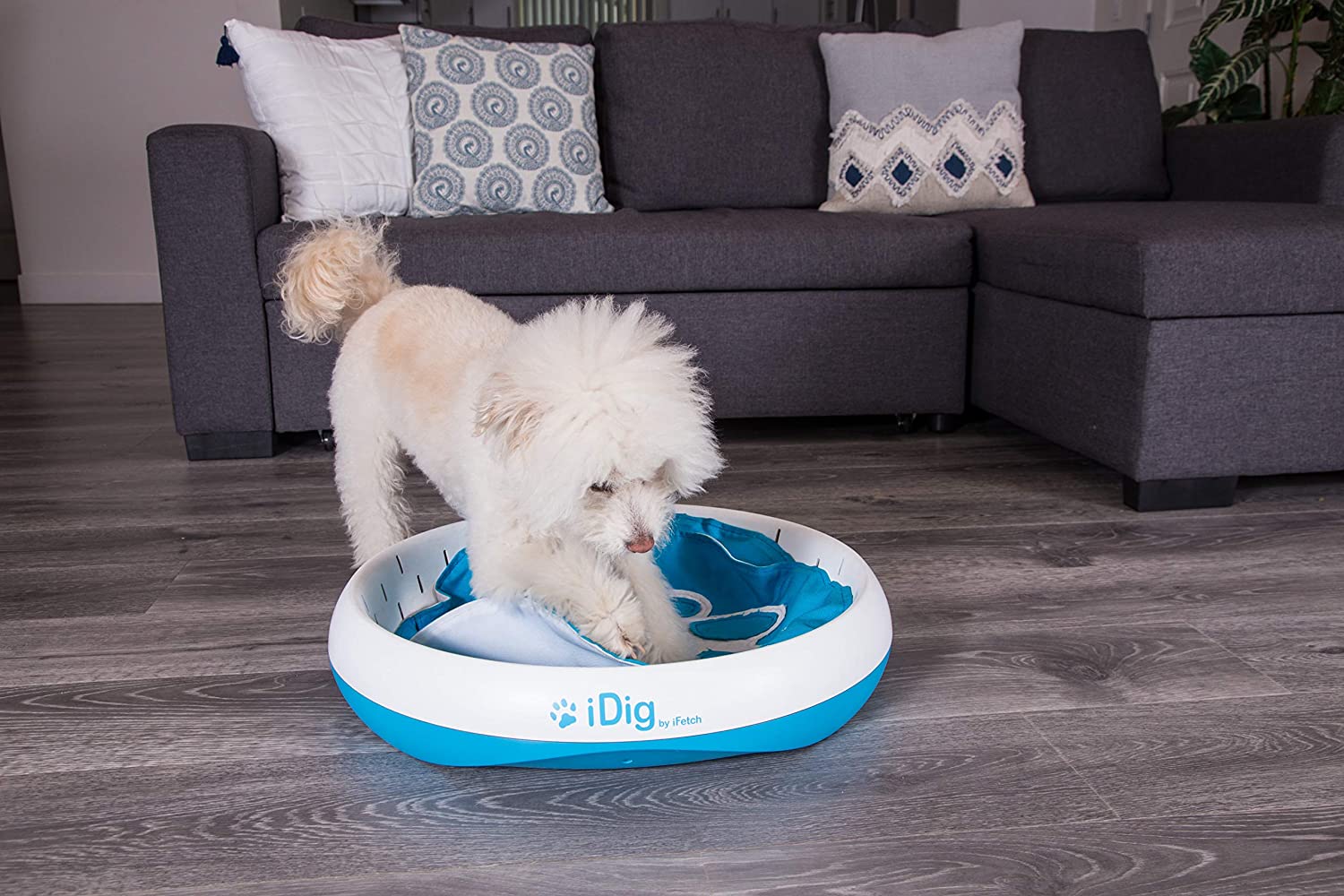 Check out the dog digging toy in action via the video below.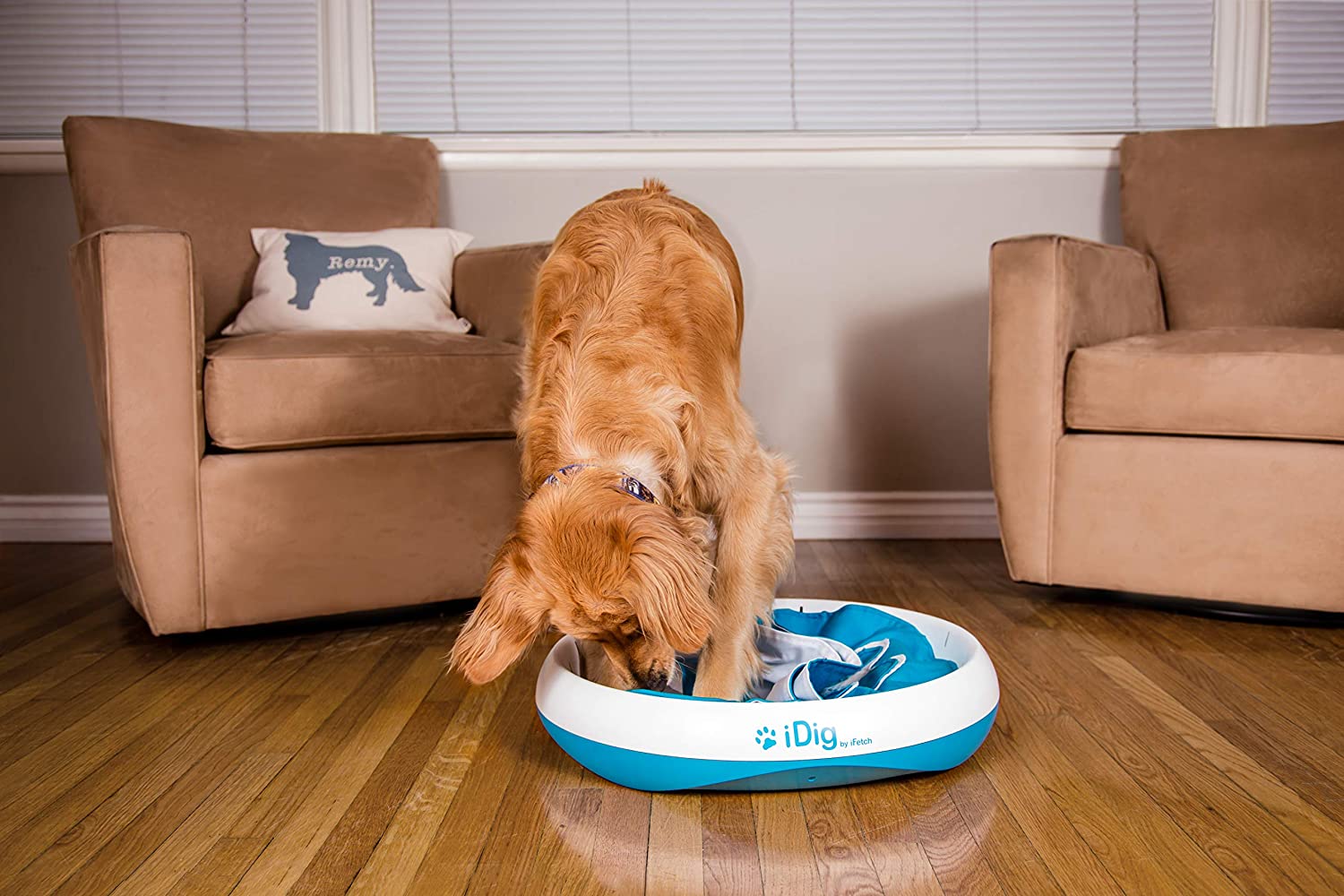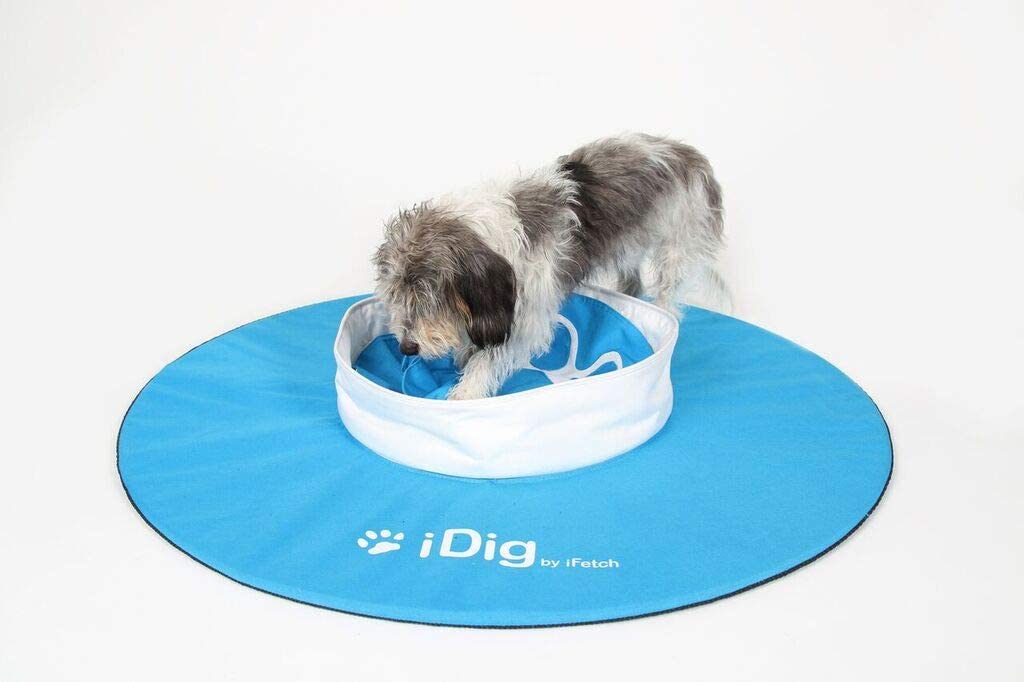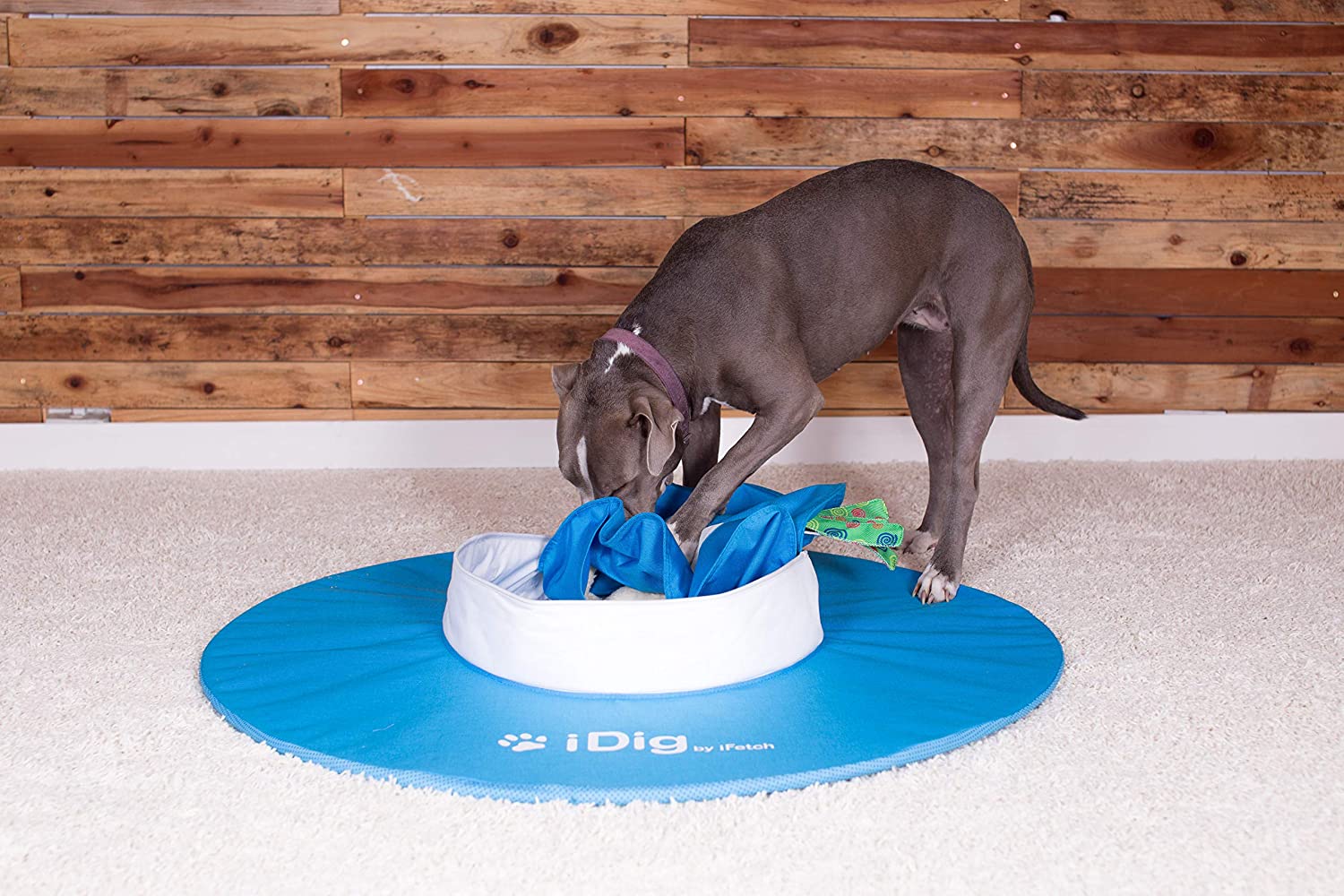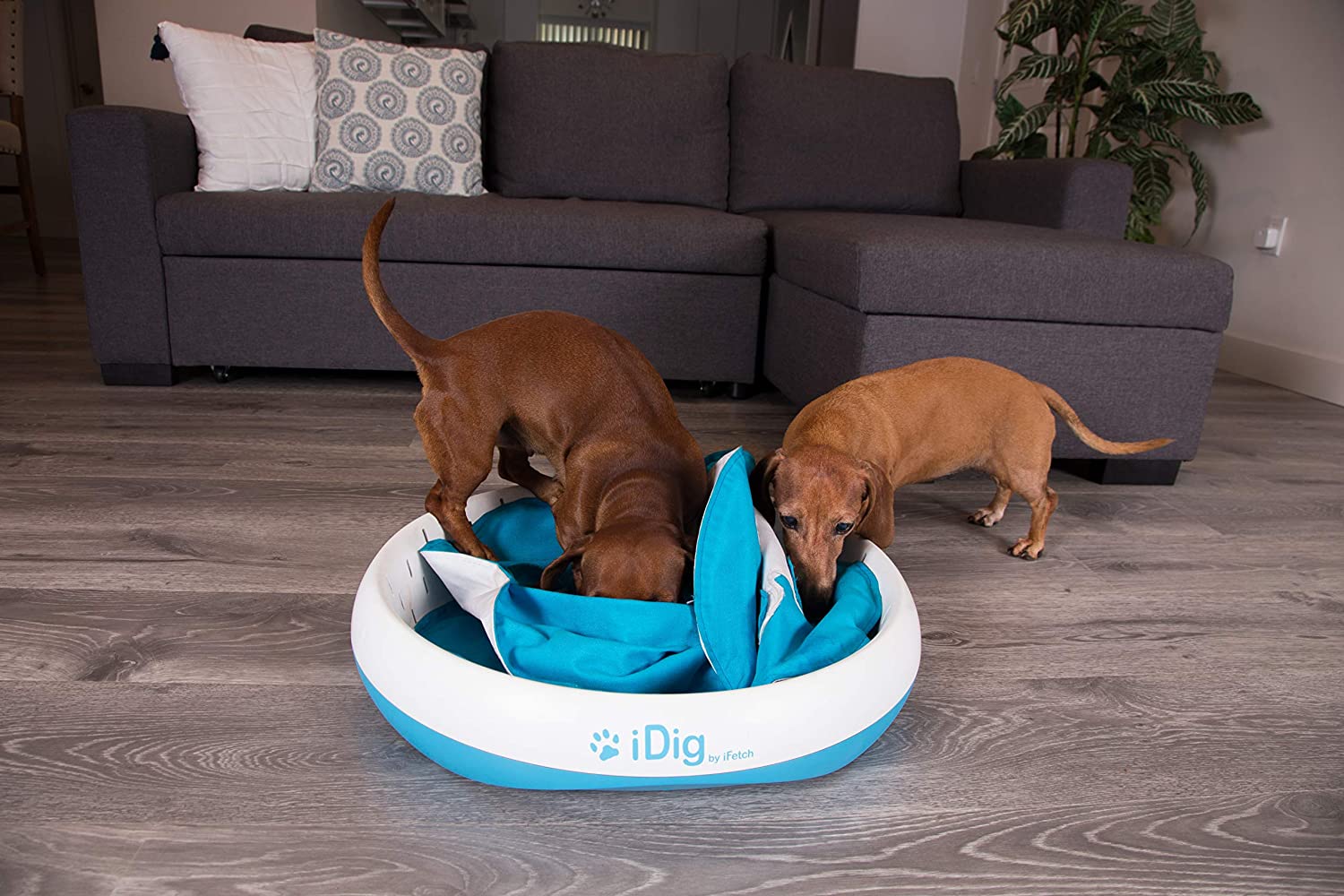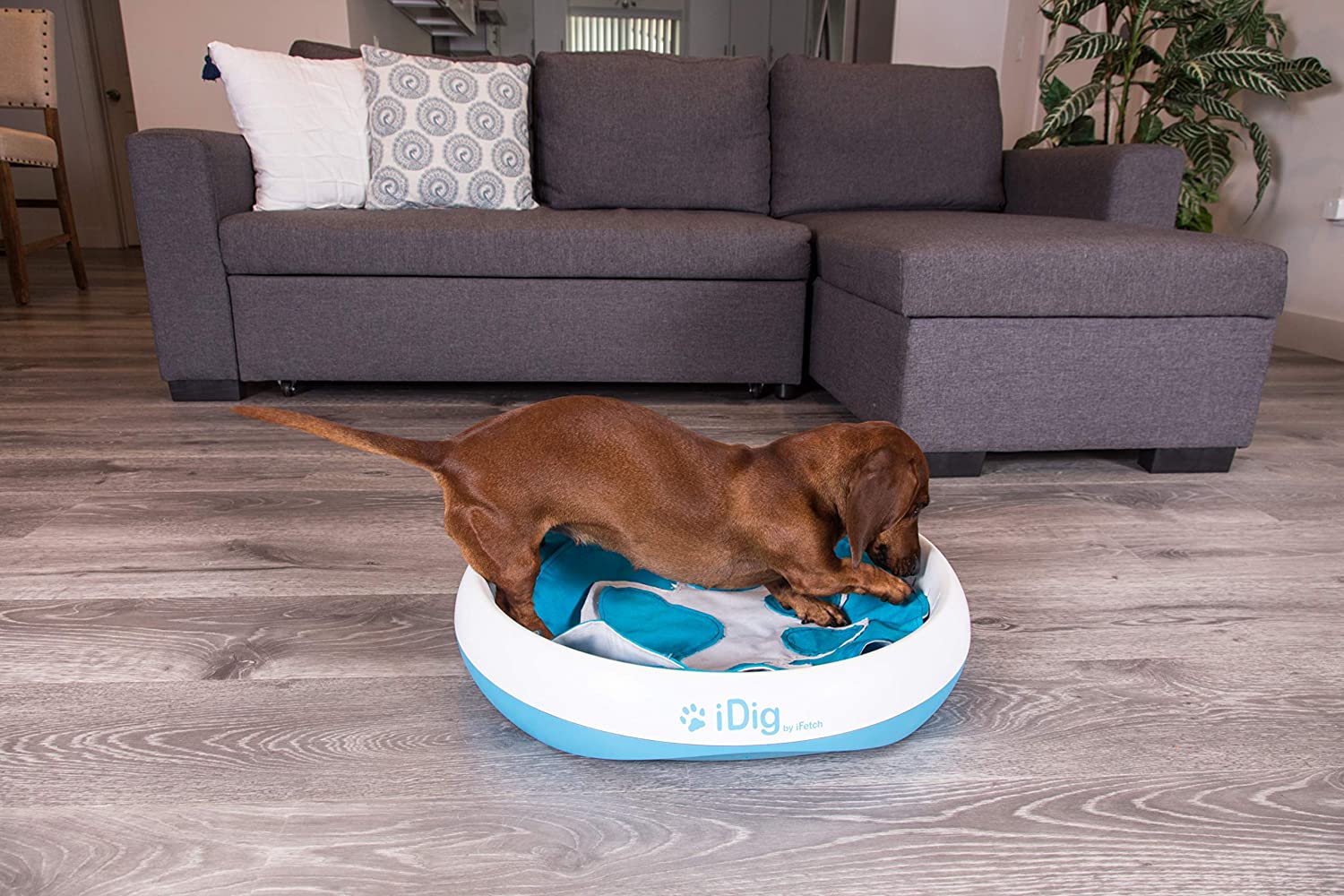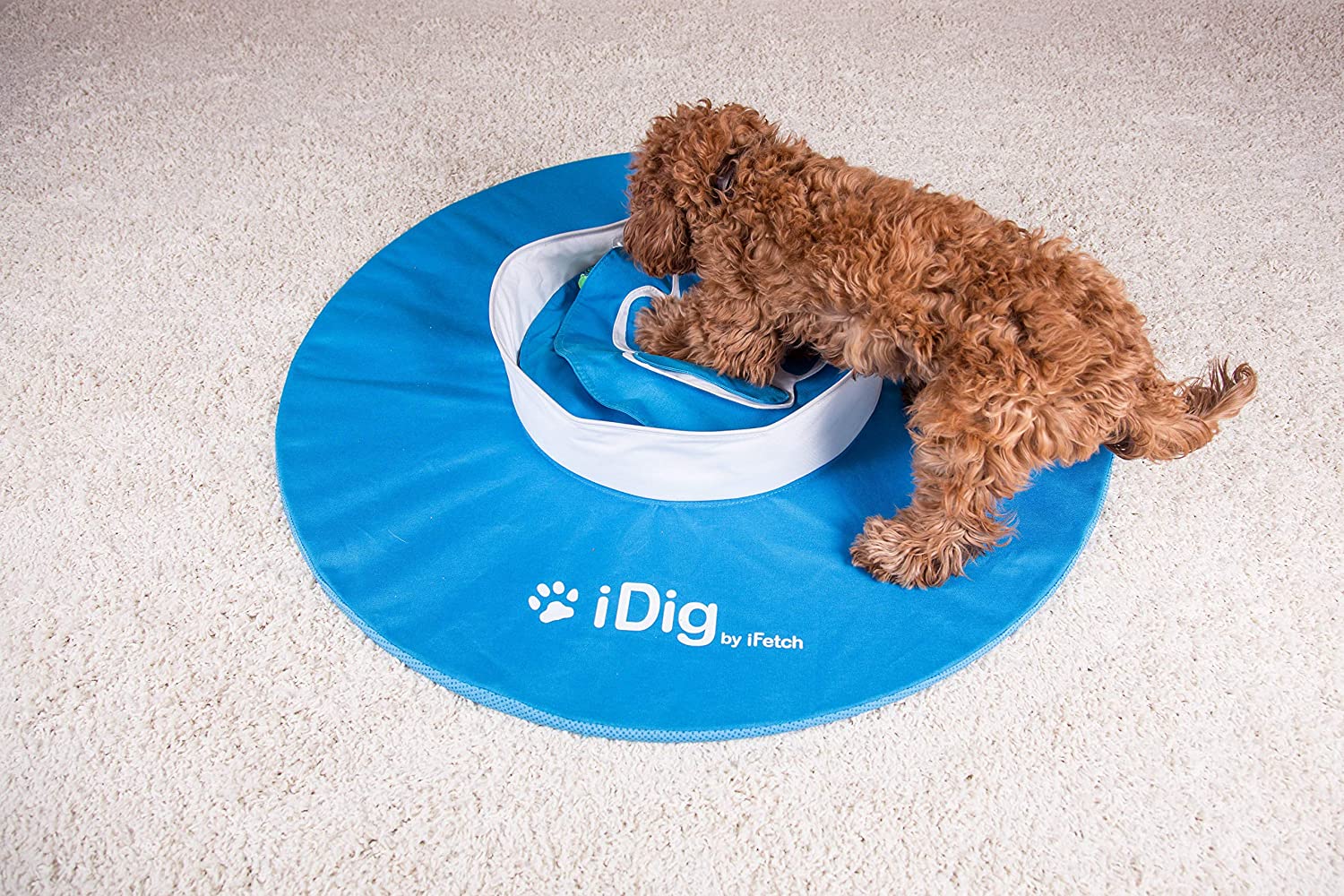 Subscribe To Our YouTube Channel