This Bulldog Ice Mold Makes Bulldog Shaped Ice Cubes
By Ryan on 11/05/2020 3:00 PM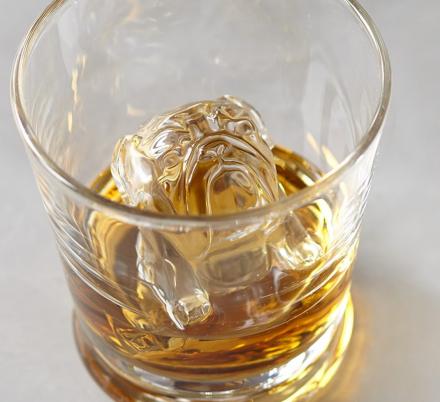 Whether you have a Bulldog as a pet, or just happen to love bulldogs, chances are you have Bulldog things all around your house (or maybe that's just me)! Well, now you can display your love for bulldogs right in your glass as you have a cocktail or any kind of drink with this amazing bulldog ice mold. It creates an ice cube in the shape of an actual bulldog, and he sits perfectly like good boy at the bottom of your glass until your pour liquid into it.
The bulldog ice mold is sold by Williams Sonoma, who sells it as a stand-alone product, or as package with two etched bulldog glasses. This way you can put the giant bulldog shaped ice cube into your own glasses that you already have, or into a super cute set of bulldog glasses to further showcase your love of bulldogs!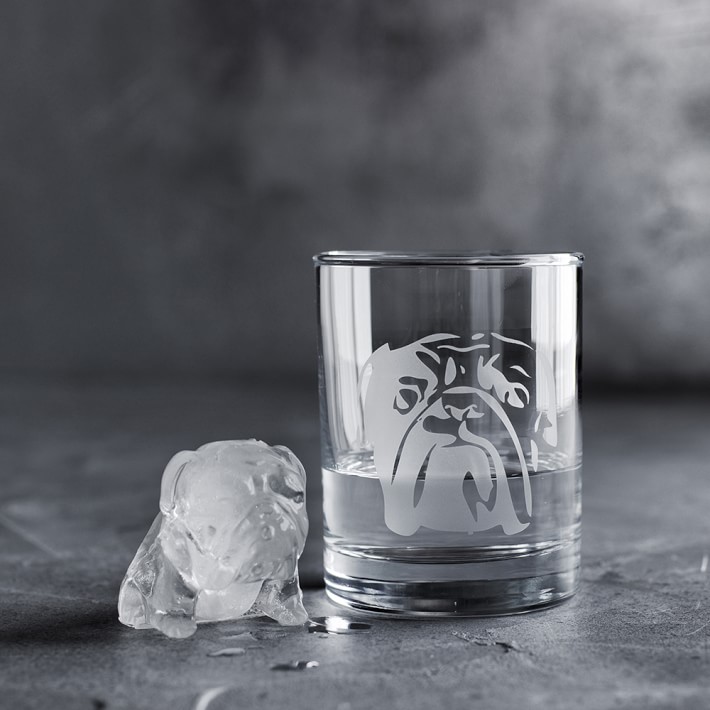 Not only does the bulldog ice cube maker make super cute bulldog shaped ice molds, but they're actually functional as well, as the large cube will melt slower than most smaller ones and won't dilute the flavors of whatever booze you're putting it in to keep chilled.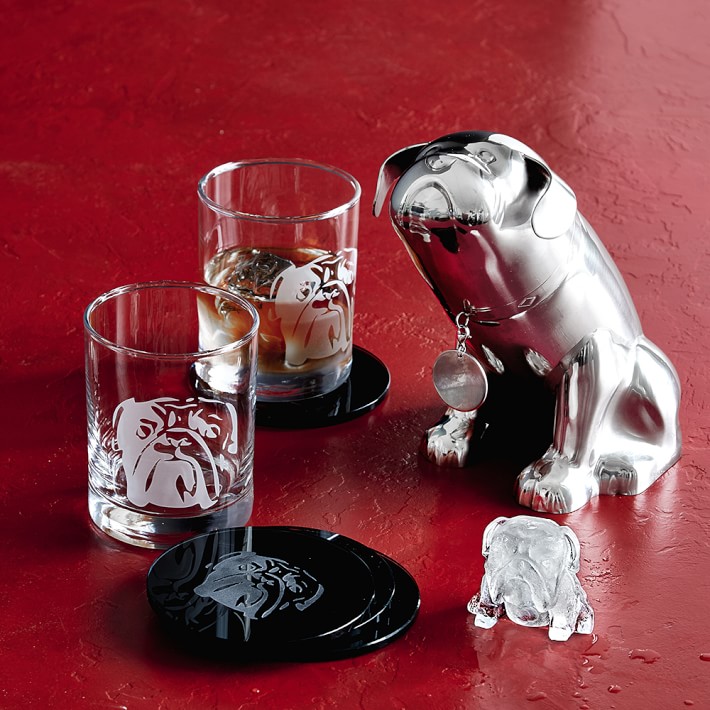 The bulldog shaped ice cube mold is made from food-grade silicone, are very sturdy and high-quality, and are made to easily release the bulldog ice cube after it's done freezing. All you have to do to easily release the ice is to run it under warm water, then squeeze the mold and it should pop right out and into your drink. The bulldog ice molds come in a set of two molds that measure 2 inches wide x 2 inches long x 2.25 inches tall. The molds are also dishwasher safe so they're super easy to clean.