This Genius Hamburger Holder Prevents Juices and Sauces From Making a Mess
By Ryan on 11/10/2020 3:01 PM (Updated: 05/06/2022 10:09 AM)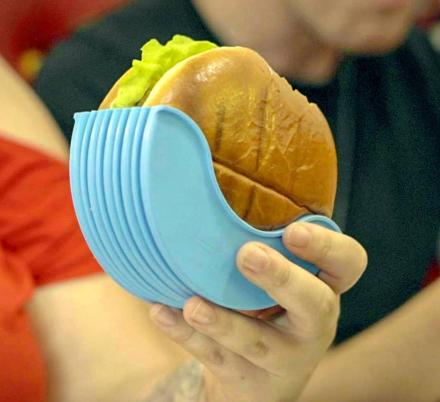 If you're like me, you hate super messy burgers that drip sauces and juices all over your hands while you attempt to devour them. Luckily, someone invented a genius contraption to assimilate juicy burgers while keeping your hands and eating surface extra clean. It's called the Burger Buddy, and it's a pretty simple silicone burger holder that contains all juice and suace runoff while keeping an are on the opposite side of the burger open for easy eating.
Now you can enjoy your juicy burger with one hand free without worry of it falling apart, dripping ketchup on your shirt, or burger juice squirting onto the floor. The Burger Buddy is a hygienic as well as eco-friendly way to hold your burger together, and keep all of the fixings inside buns, and not on you.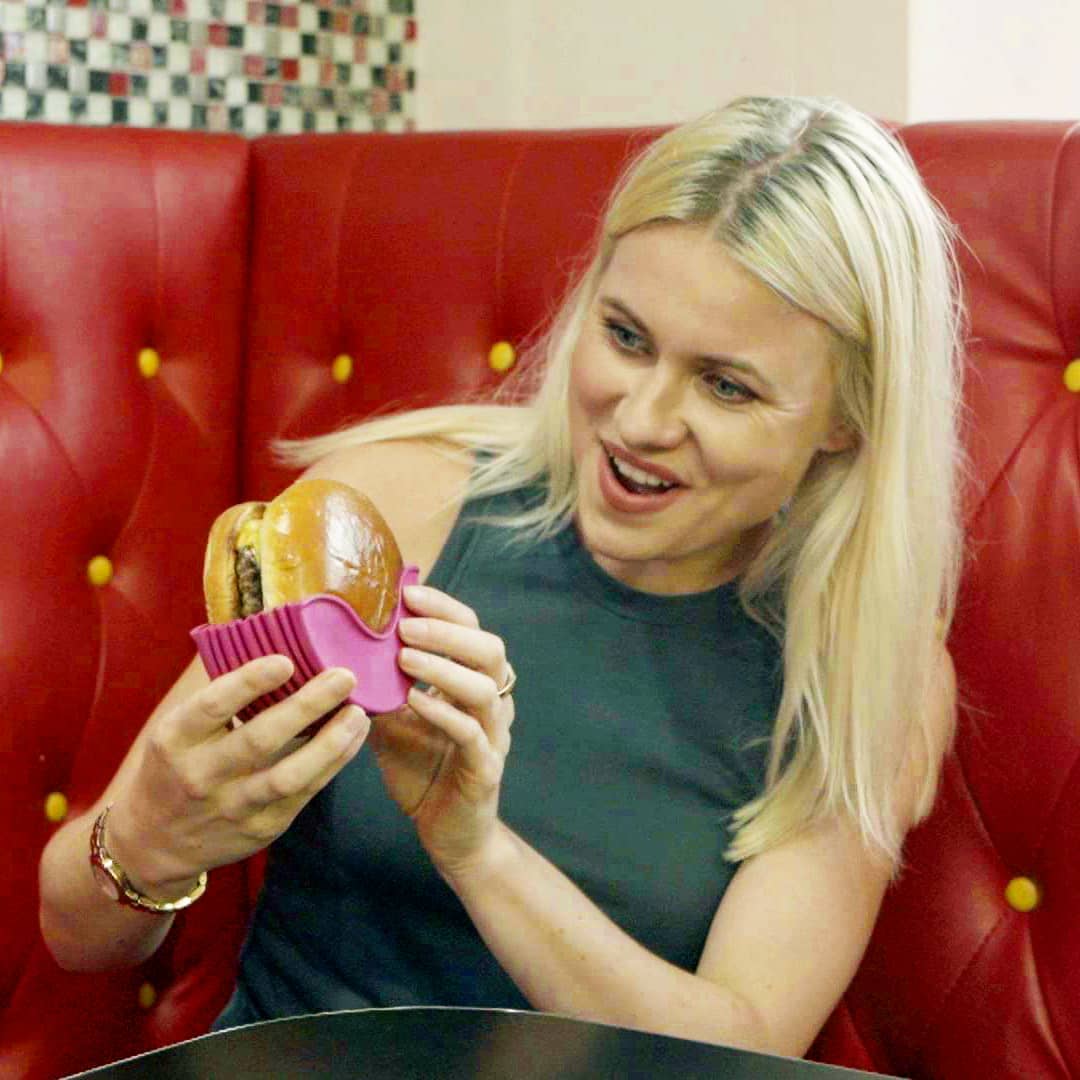 The genius design of the Burger Buddy lies in the expandable design that adapts to any thickness of cheeseburger. This way no matter if you have a super skinny 1 patty burger with no fixings, or a quad-stacker with all the trimmings, you'll be able to expand or contract the Burger Buddy to keep your burger secure and tidy in your hands.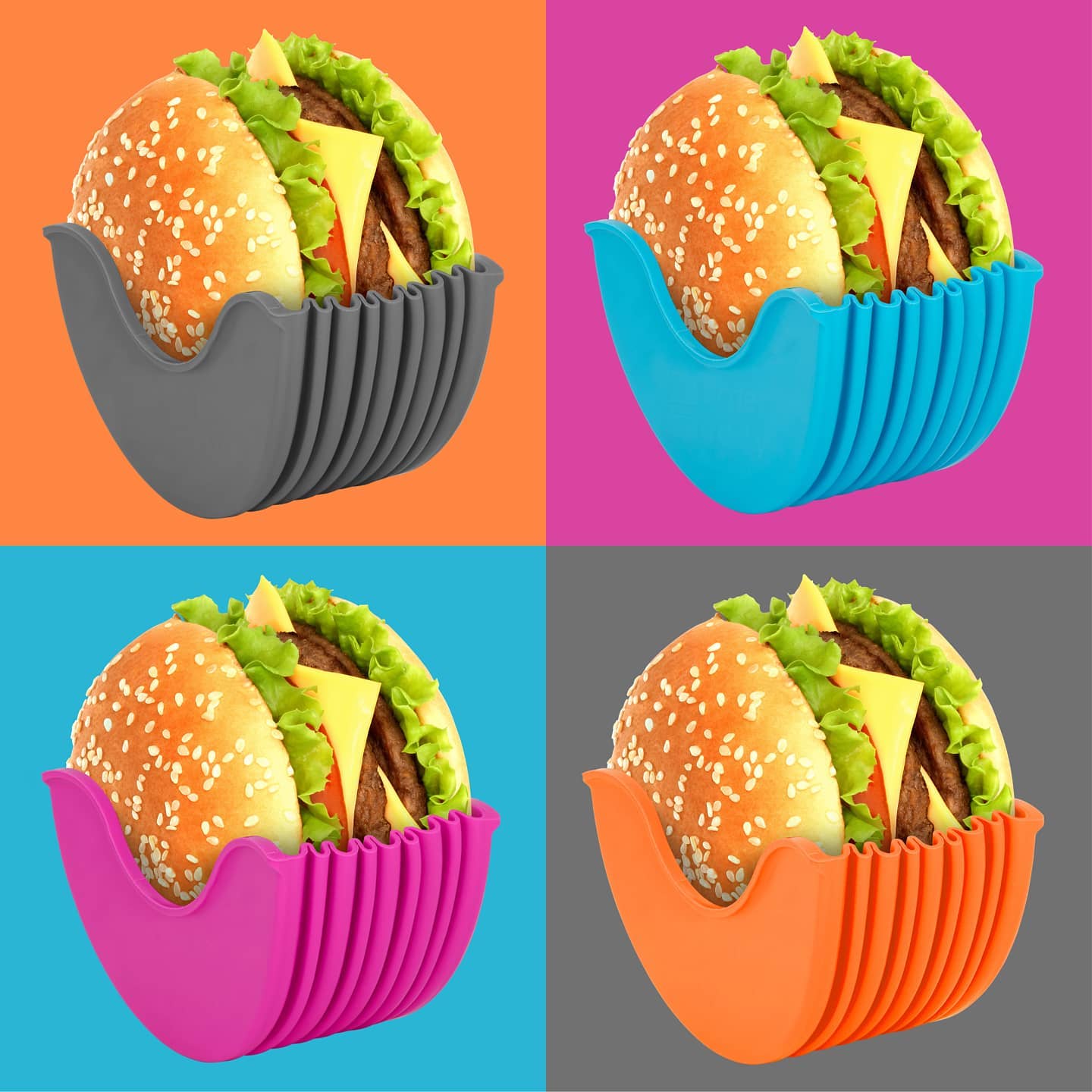 Not only great for holding burgers, the Burger Buddy can also work great for any messy foods you'd rather not touch with your bare hands, including donuts, breakfast sandwiches, cinnamon buns, pastries, waffles, sandwiches, wraps, burritos, bagel sandwiches, mini pies, and more.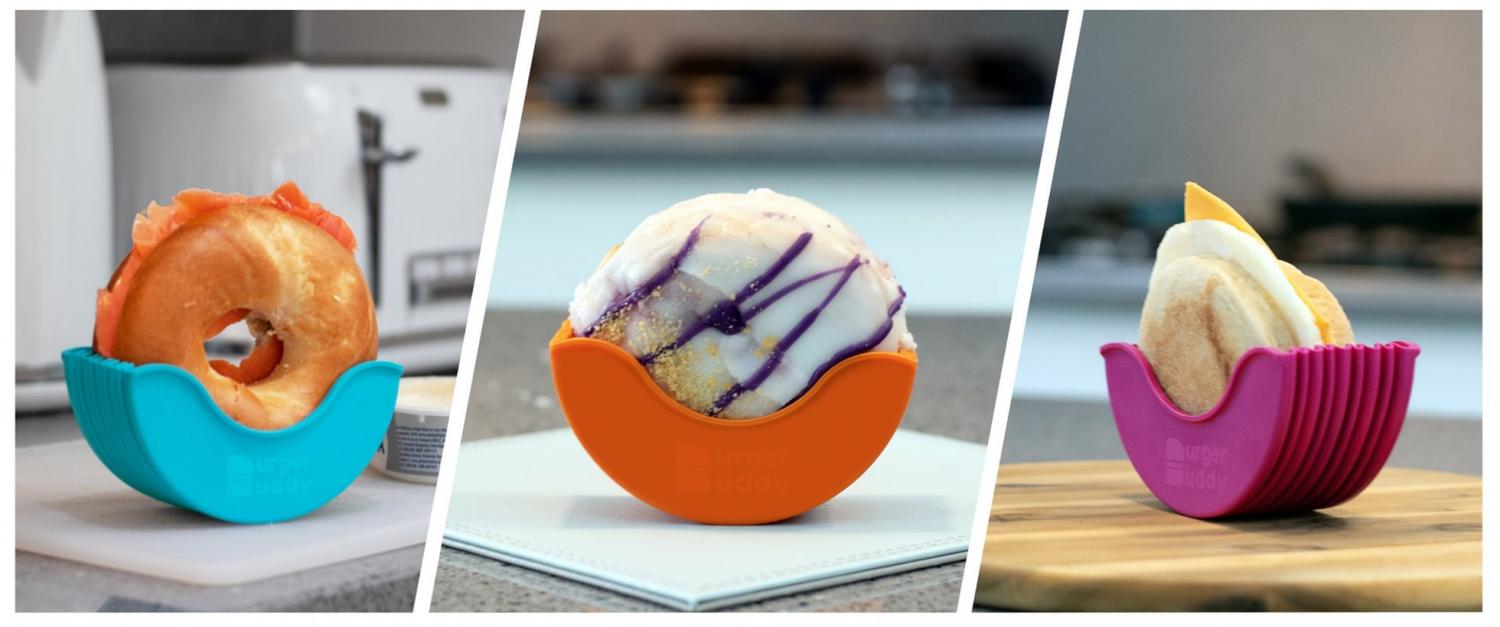 The average burger eater uses around 2-3 napkins per eating session, so it's safe to say the Burger Buddy is a great way to save on Napkins, water from washing your hands after, plus it prevents any germs, viruses, and bacteria from getting on your burger from your hands. A smooth inner surface makes the burger buddy super easy to clean.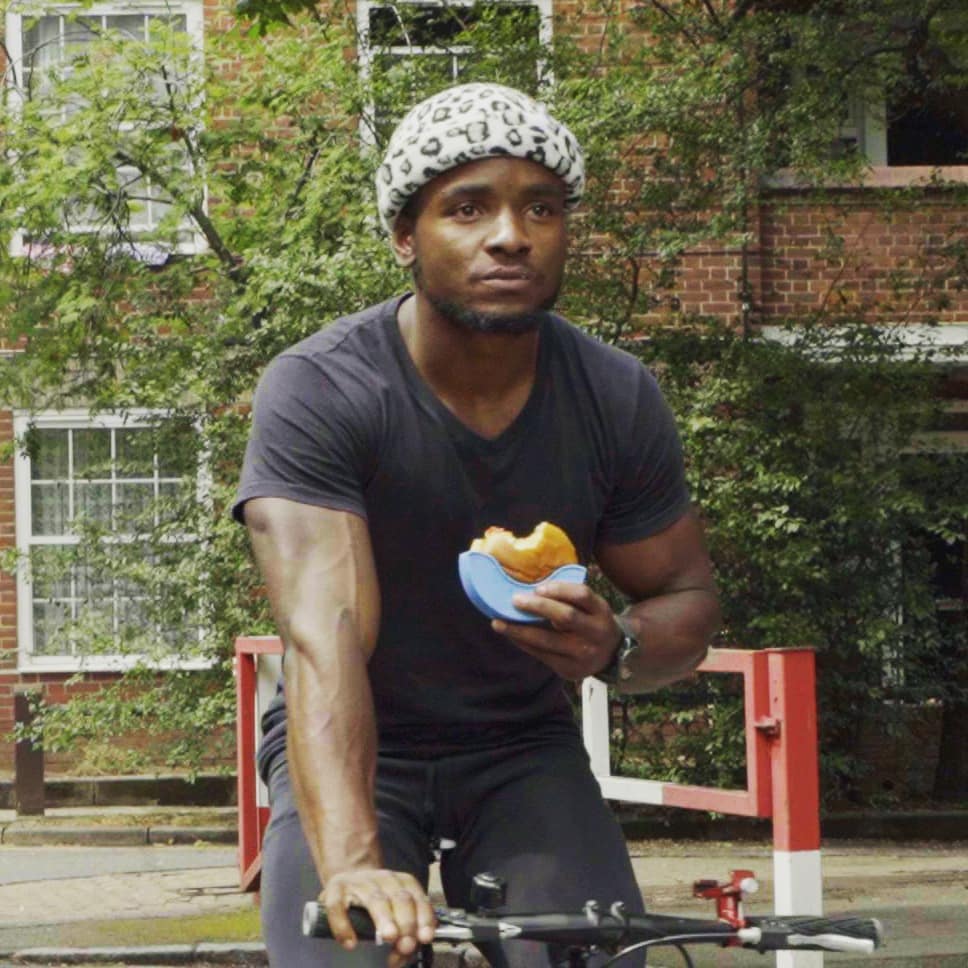 The ergonomic design of the Burger Buddy makes eating a burger easier than ever, plus an extra open area on top allows for more eating and less rearranging of the burger. You can even set down your burger face up on any flat surface if you ever need two free hands while eating your burger, meanwhile your burger will be kept secure and safe from any danger while you're away.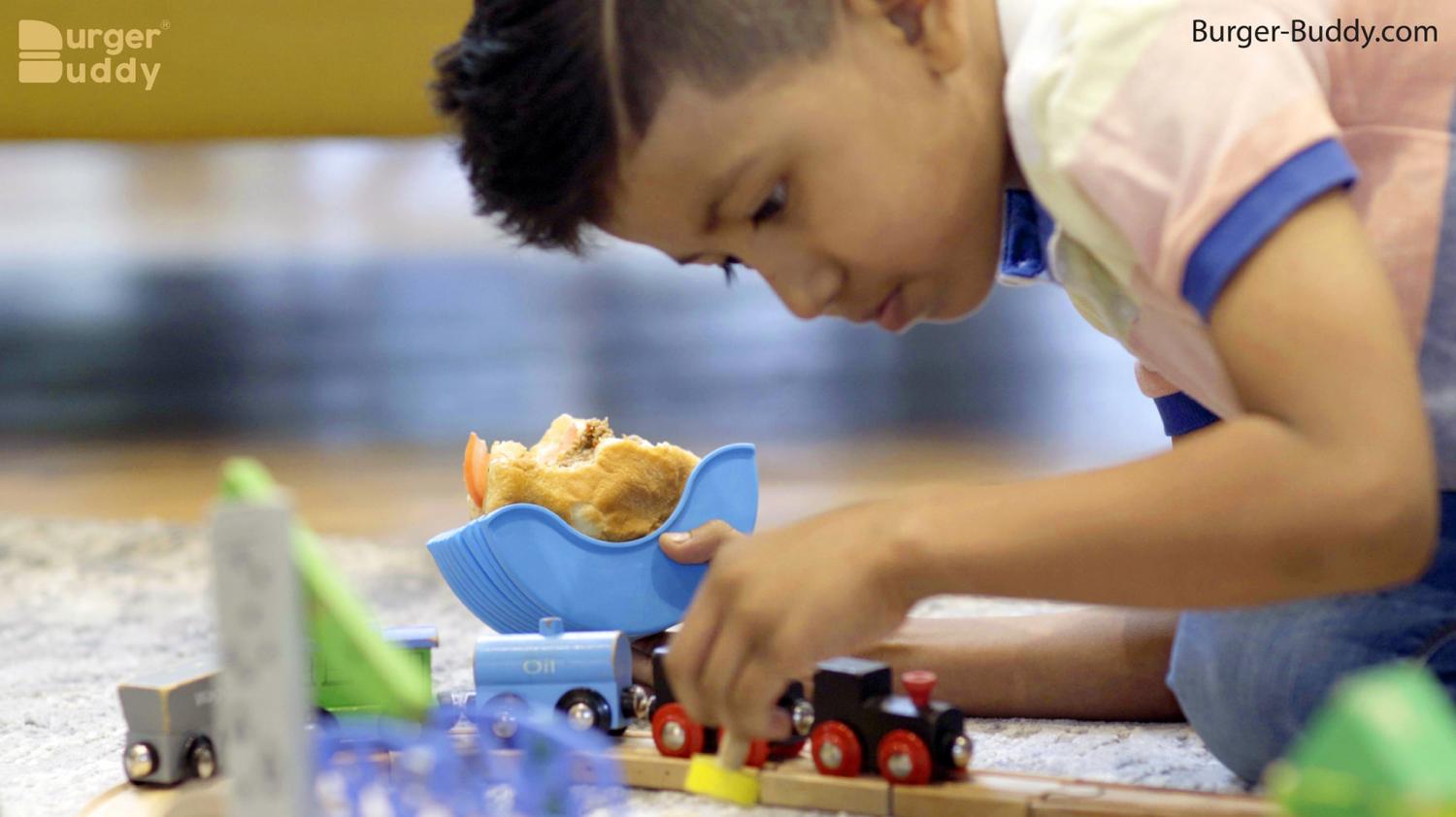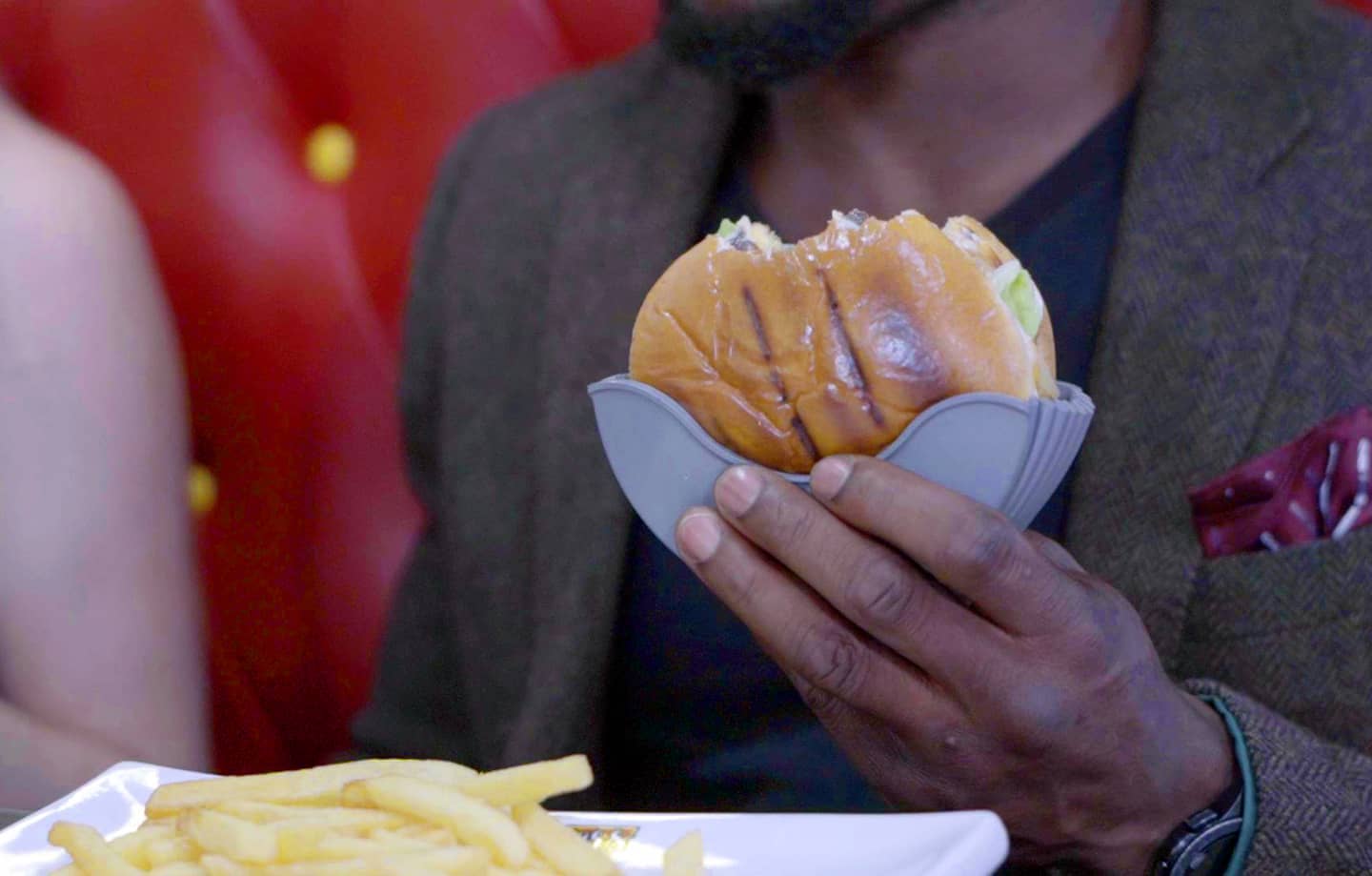 Check out the Burger Buddy in action via the video below.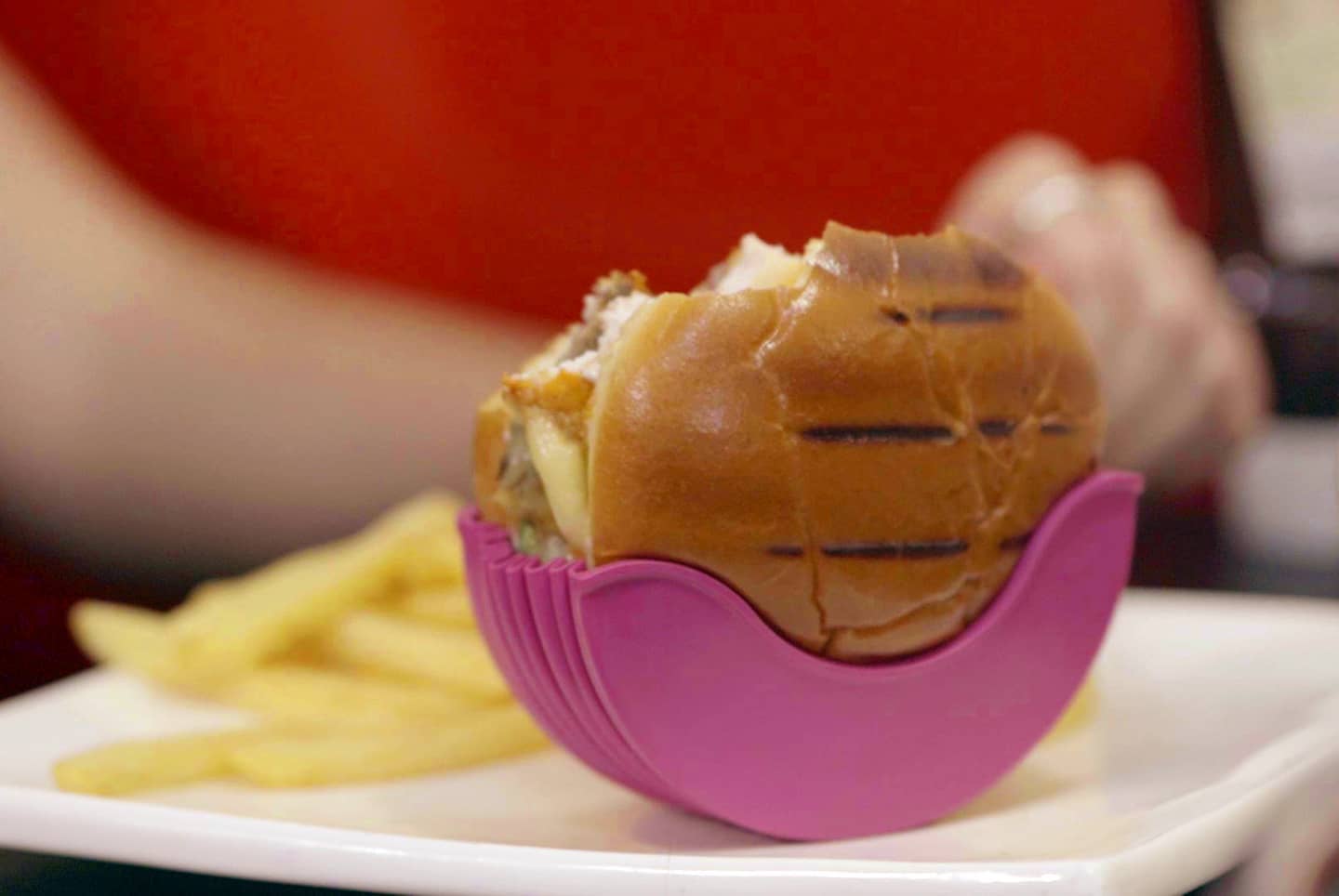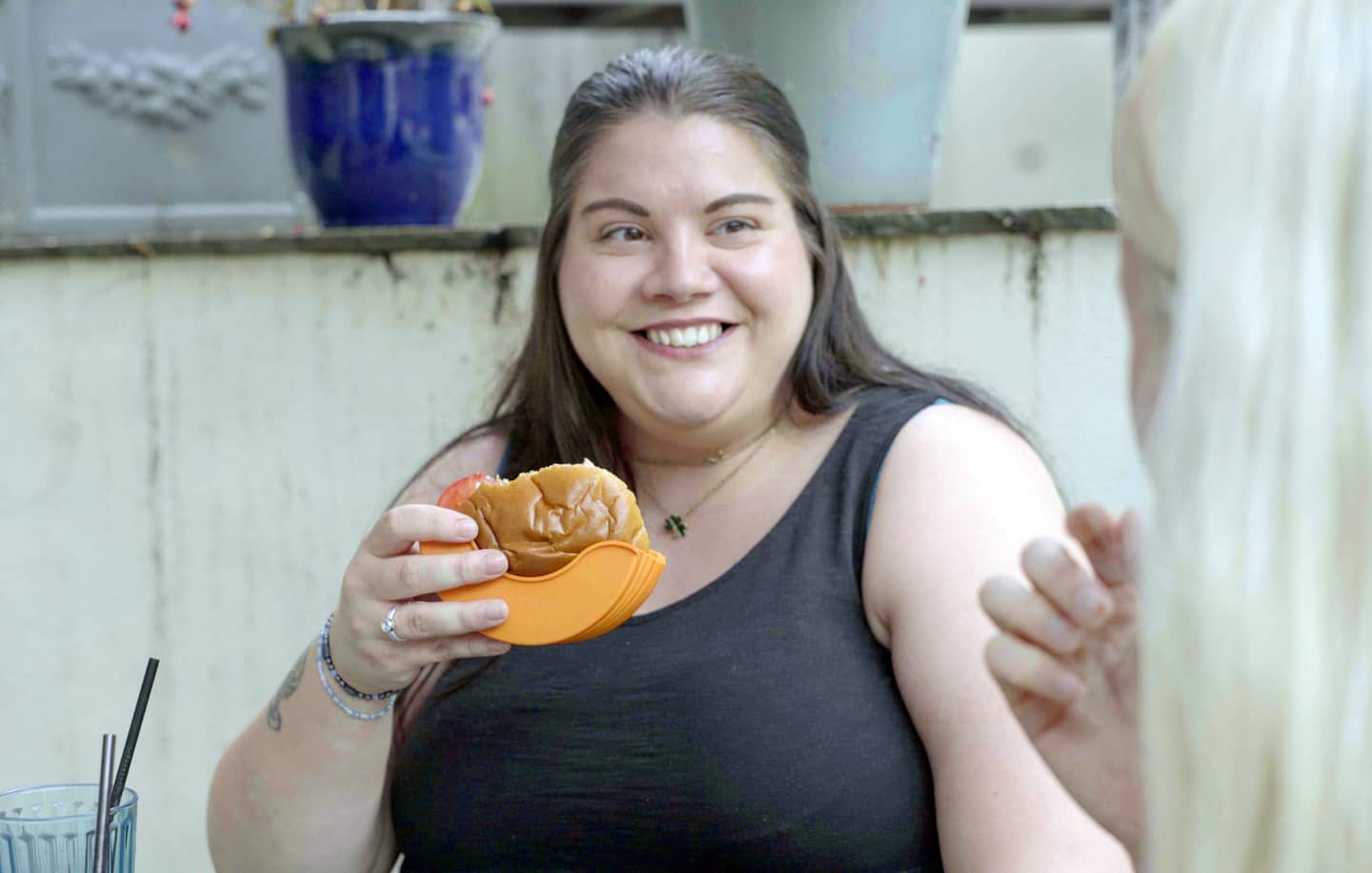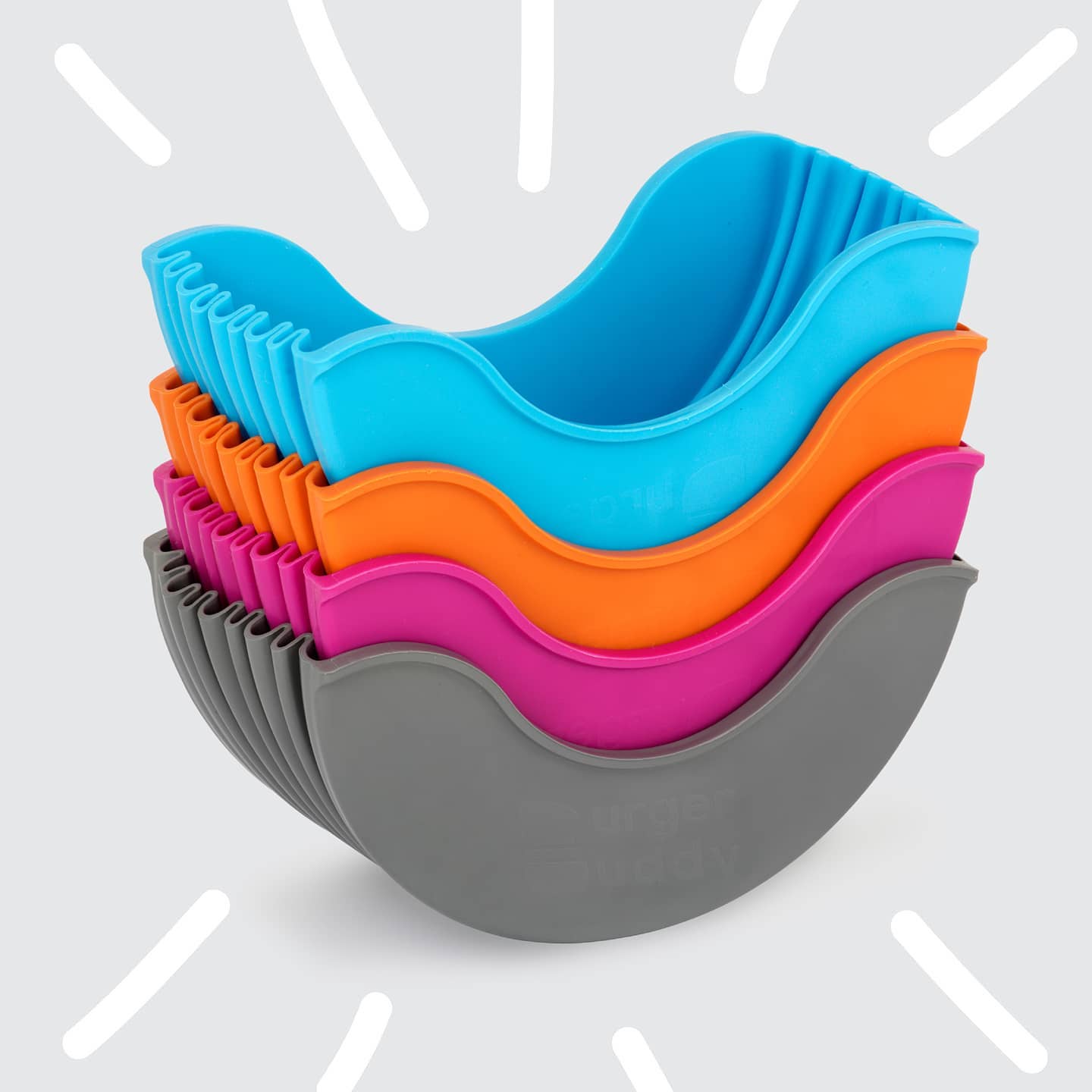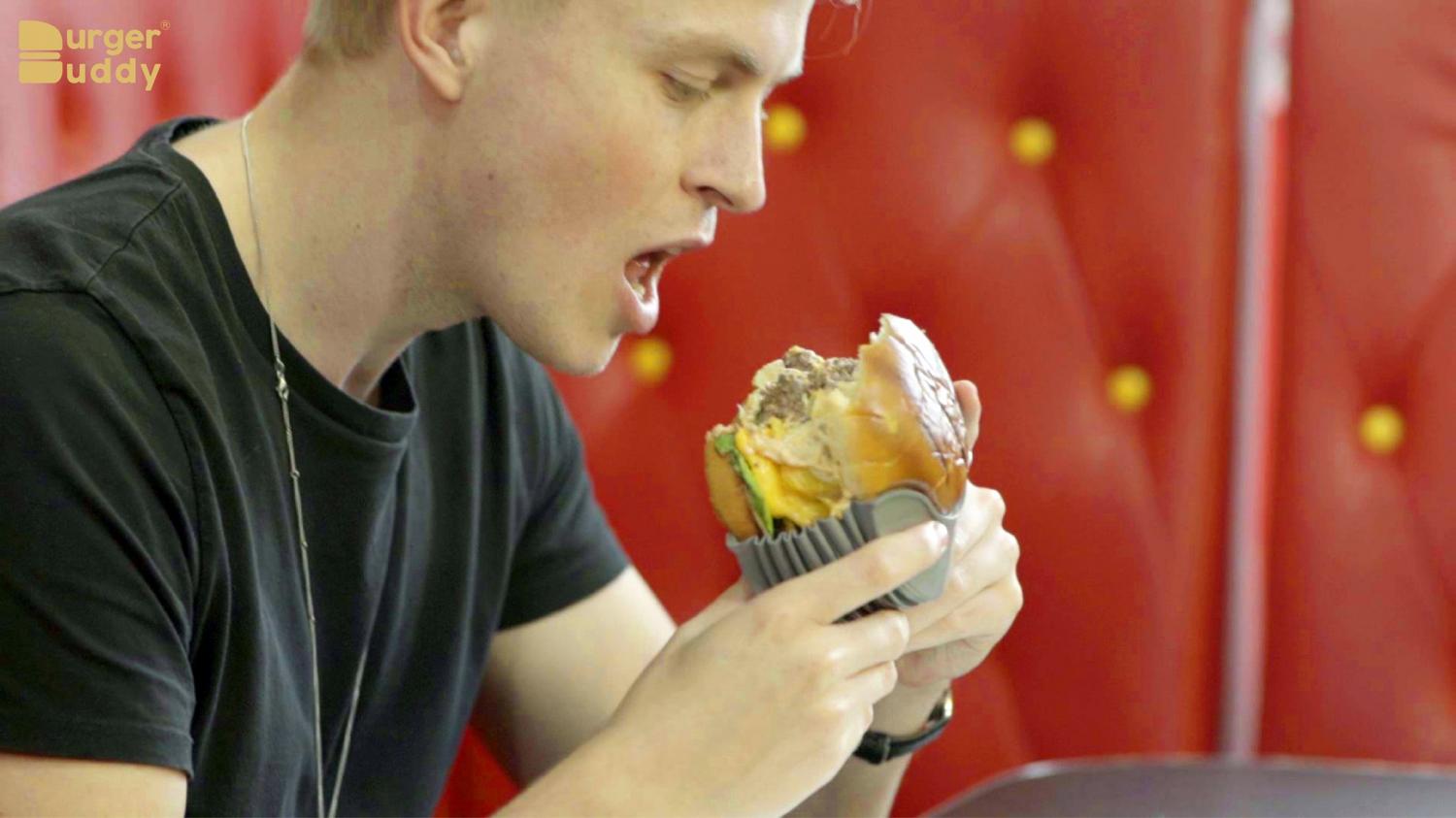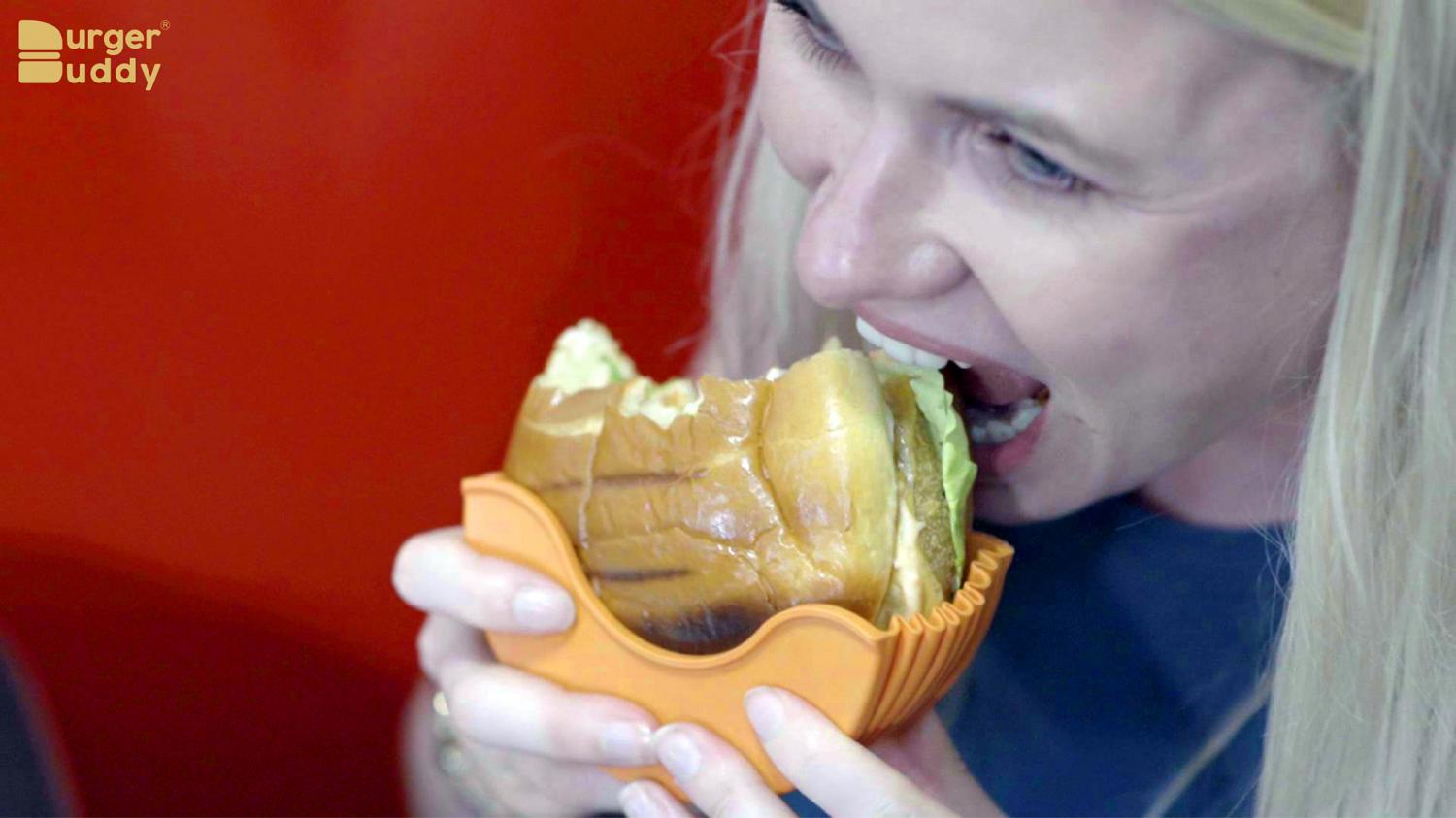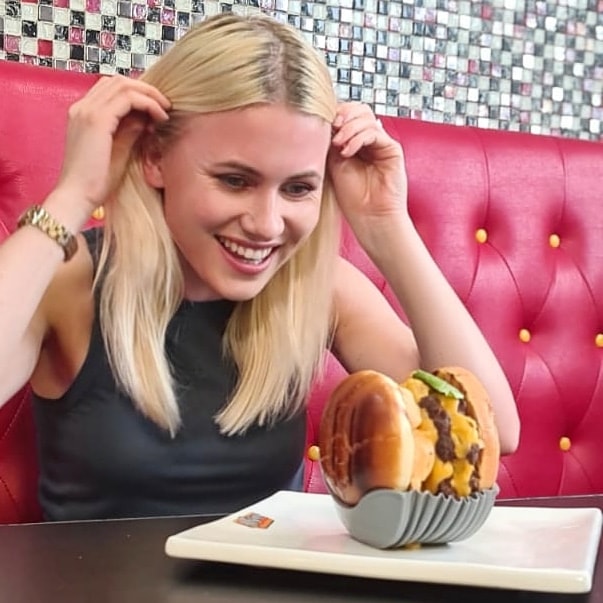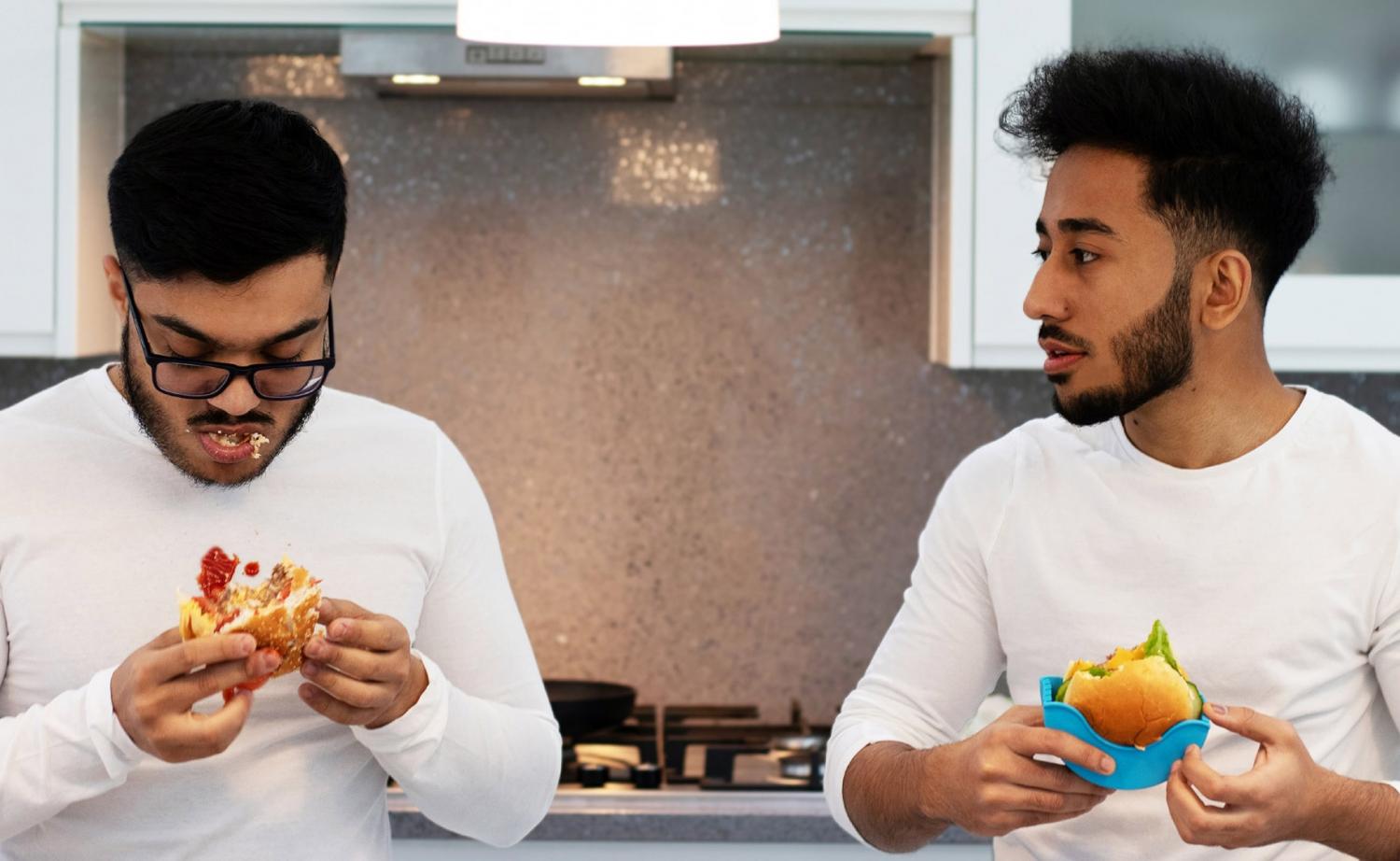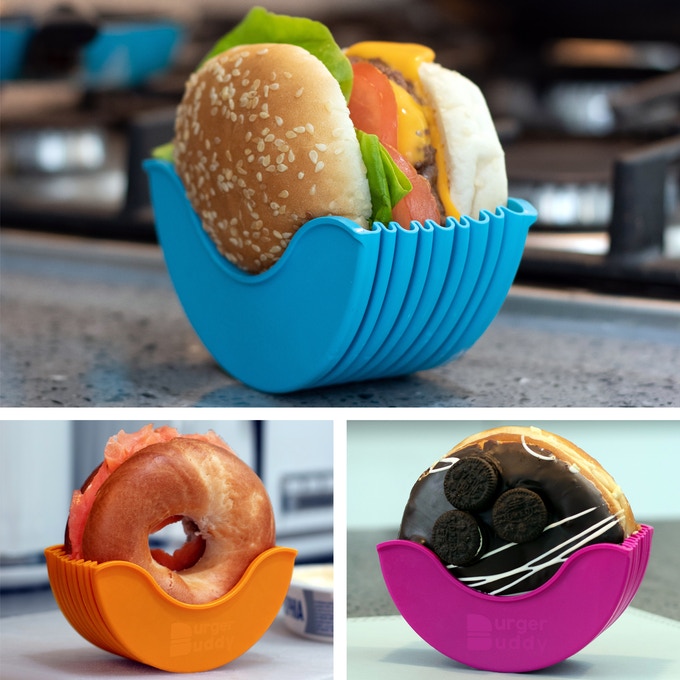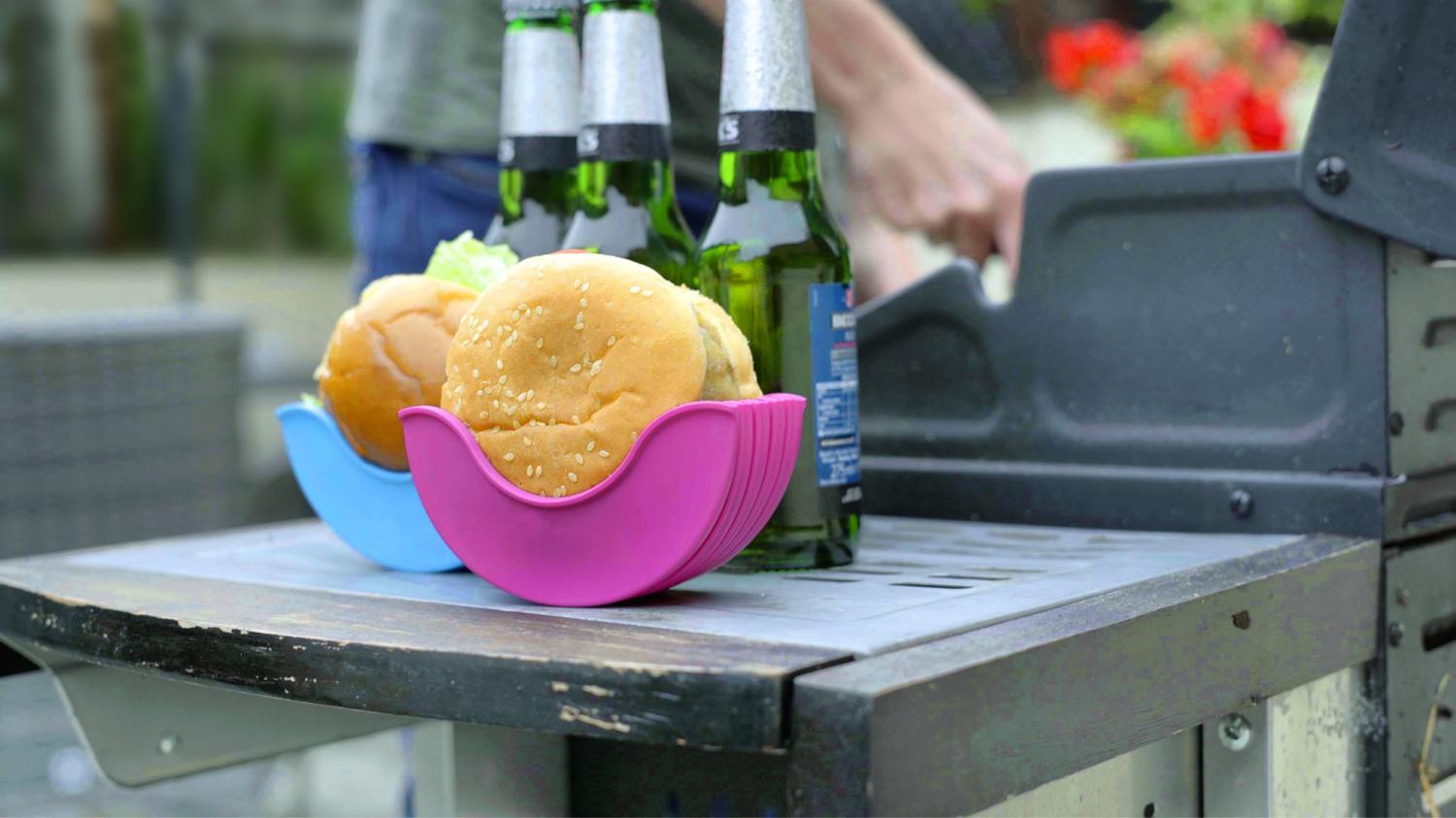 Subscribe To Our YouTube Channel