Mommy And Us Dual Pool Float
By Ryan on 05/15/2019 12:39 PM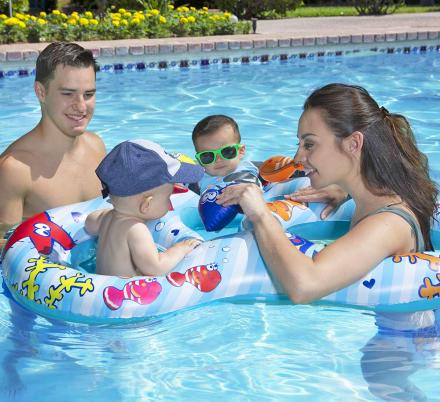 Do you have two kids that you need to keep alive in the pool this summer? This Mommy and Us pool float will be the perfect tool because you can put two children into this one float, ensuring both remain close and under your watchful eye. If your parenting style is more zone coverage rather than one-on-one, this is the game changer you've been looking for!
This float is inflatable, making it easily transportable for use in whatever body of water your enjoying. The two child seats come with a comfortable drop-seat that provide ample leg room for those adorable chunky baby legs to kick around in the water. The float also has a center pocket designed to carry toys, snacks, or beverages for the children...or yourself - just make sure your know which is which (wink, wink).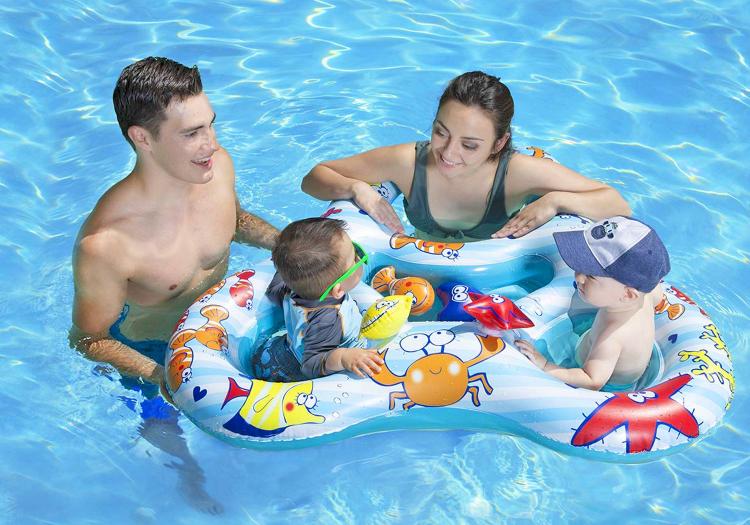 Designed for comfort for both the babies and parents, this float has a half-ring opening that makes it easy for "mommy" to snuggle up close and float right along with the little water-bugs. Yes! You no longer need to pretend that treading water for hours is NBD while you're secretly dying inside.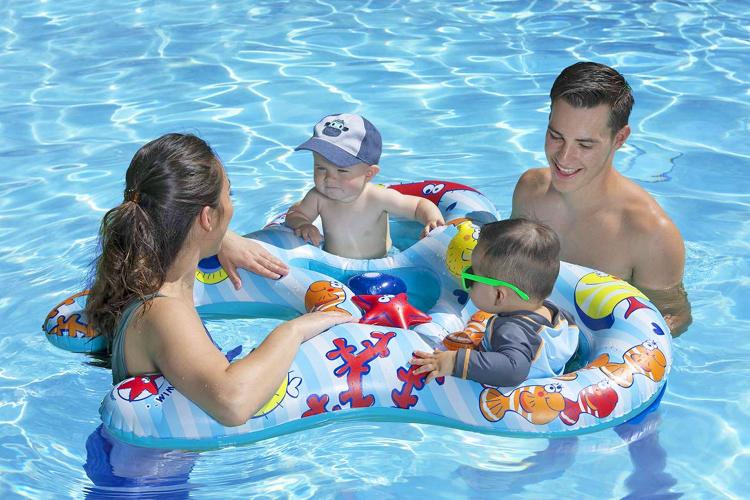 Recommended for ages 8 to 24 months, this float is designed to hold two pre-swimmers up to 40 pounds each. The 10-gauge vinyl float is 46 inches wide and 43 inches long.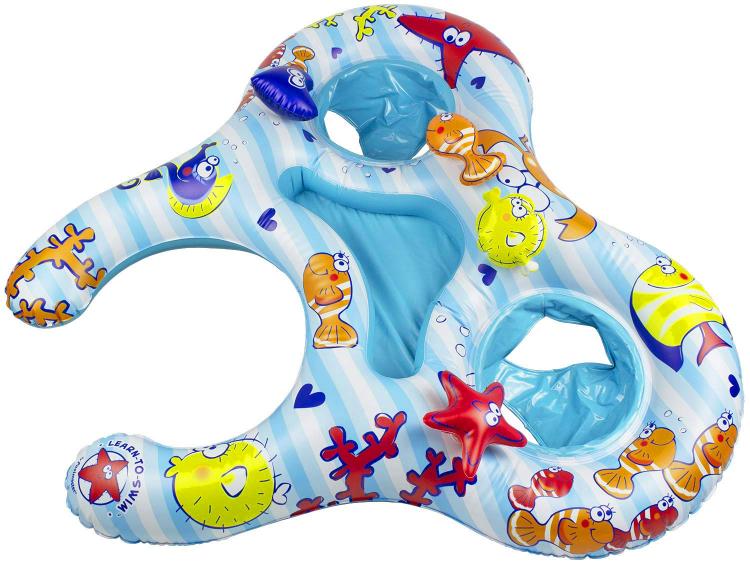 And with this float, you get extras - you also get four inflatable sea creature friends for your kids to play with while they enjoy the water!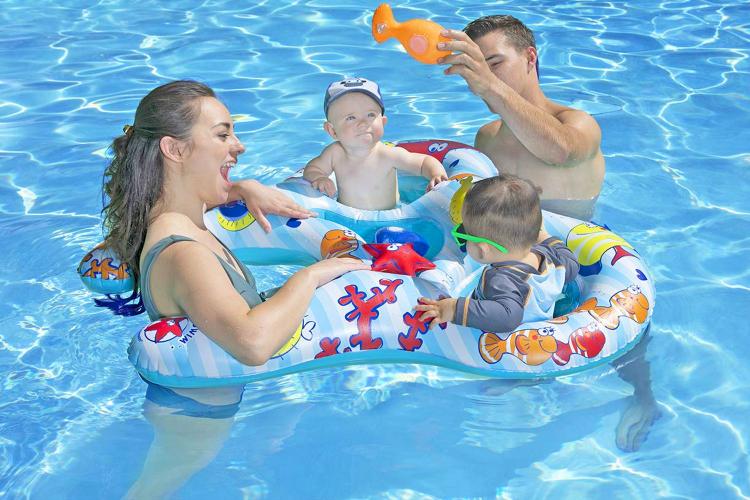 While this float may be called the "Mommy and Us" pool float...I assure you fathers, aunties and uncles, grandmothers and grandfathers, GGs, and friends...you can use it too!