This Wall-Mounted Umbrella Saves Floor Space On Your Patio Or Deck
By Ryan on 05/24/2021 10:51 AM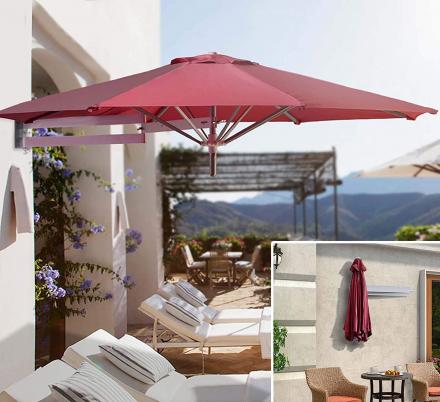 Despite often being luxurious on their own, balcony patios don't always offer the luxury of space. And while every good outdoor balcony, patio, garden, or space absolutely needs an umbrella for extra shade, it can be hard to get away with taking up that much space. Now you can save space and still get the same great shade with this wall-mounted umbrella! Your balcony, patio, or otherwise can offer several hours of shade each day with this beautiful red extendable patio umbrella, without the need for a clunky base.

More color options here
Best of all is that this wall-mounted umbrella is extendable up to about six feet from the wall, with the umbrella shade running about seven feet in diameter. In addition, the telescopic umbrella's post is about 26 inches tall. When folded up to the wall, it's about 37 inches wide – taking up very little space on the wall when folding the umbrella shade itself.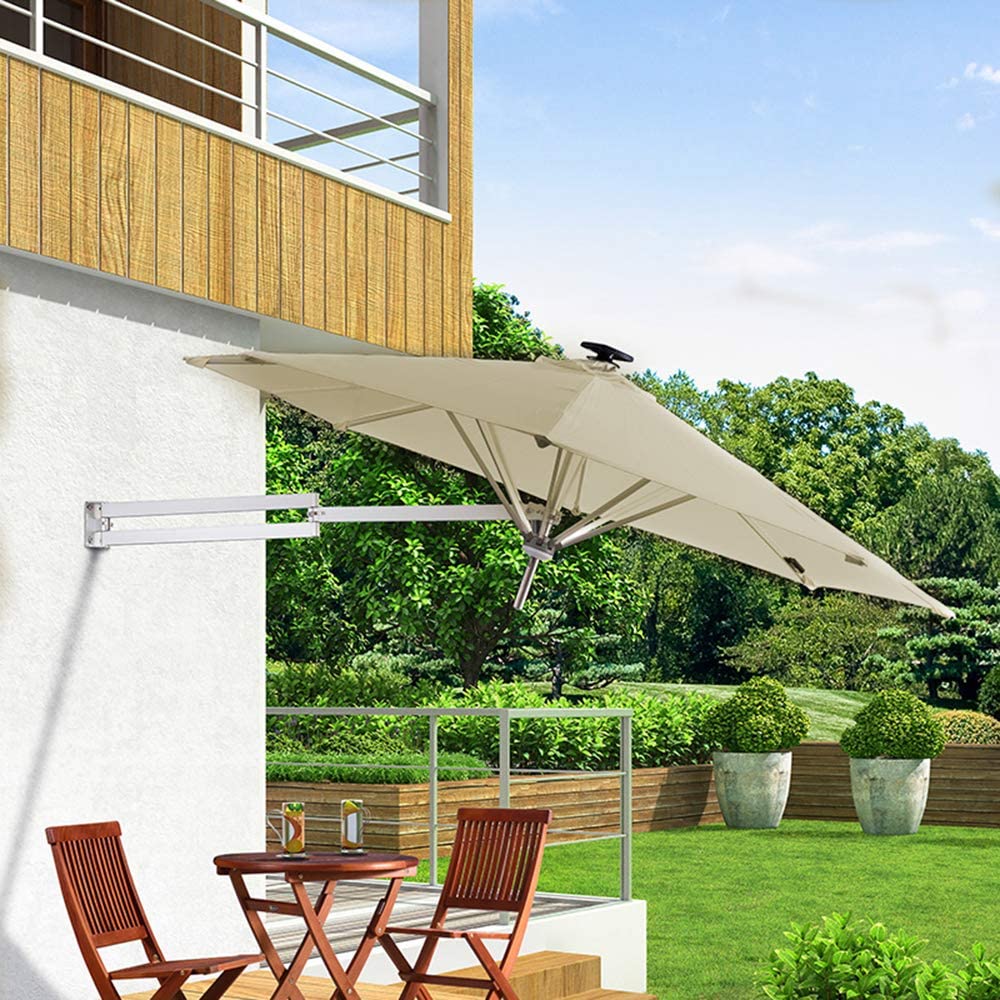 Made from light, yet strong aluminum, this telescoping patio umbrella features a polyester umbrella shade that's weatherproof and is especially perfect for sunny days in the yard. The wall umbrella also includes a tilting aluminum frame for the umbrella shade itself, so you can customize the particular angle you want for any space where you'll be hanging out.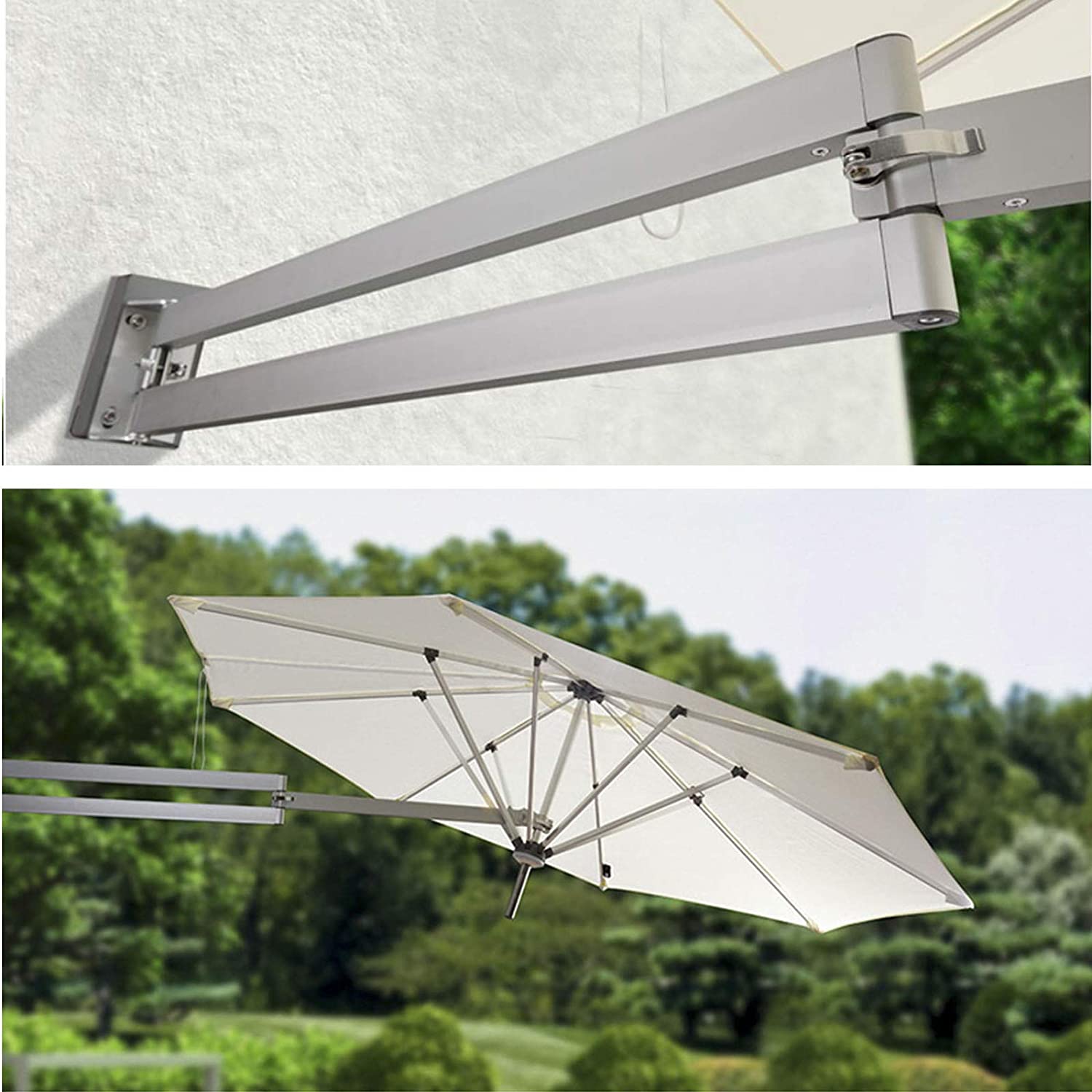 The wall-mounted umbrella is not only perfect for the patio or balcony, but it can also be used on gazebos, decks, outdoor markets, pergolas, beaches, swimming pools, and business or café patios, among other places.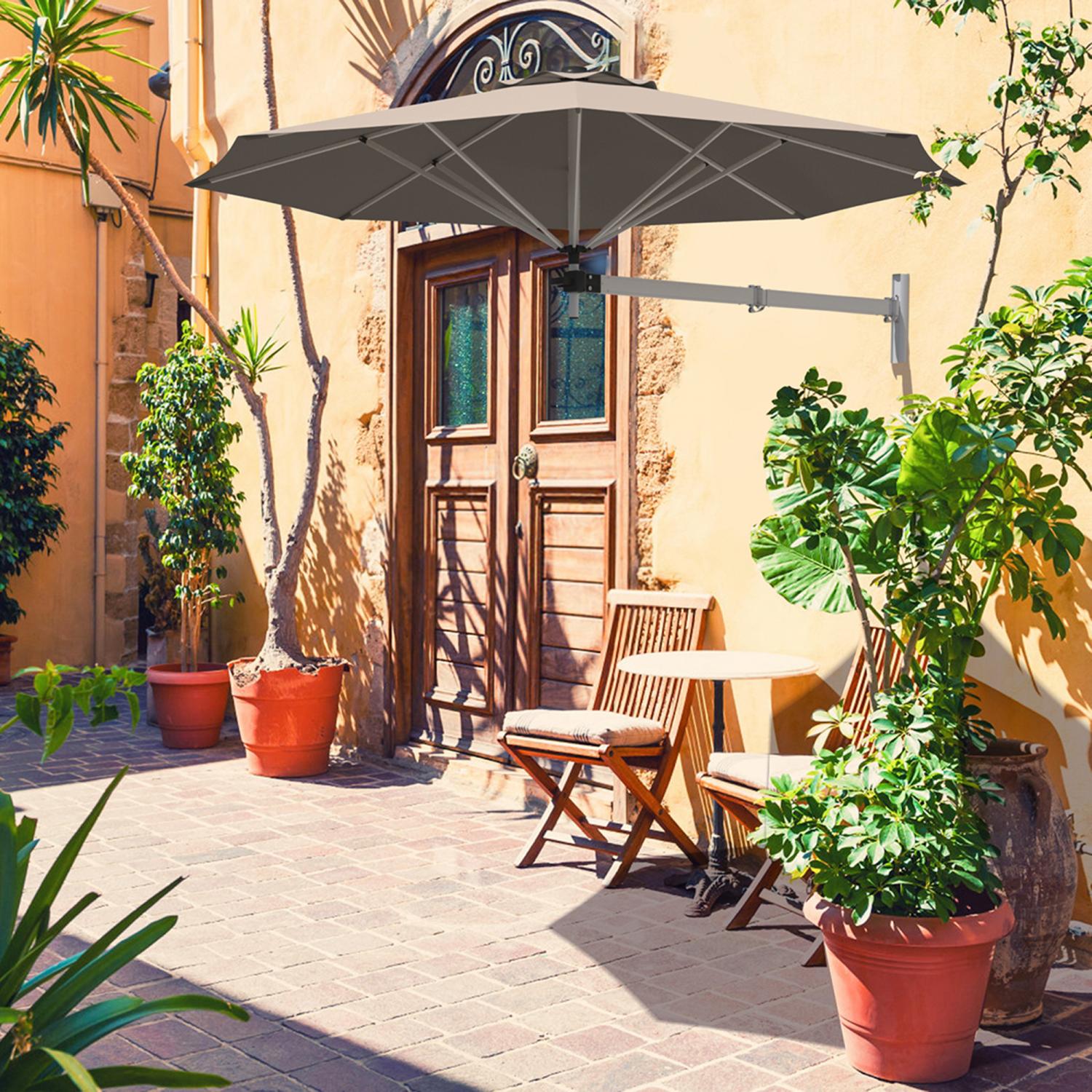 On top of being weather-resistant, this wall-mounted patio umbrella is also resistant to Ultraviolet rays, meaning it easily blocks sunlight and will help prevent overexposure to the sun. Because the outdoor umbrella wall mount is also weatherproof, you can simply hose it down when it's time to clean it.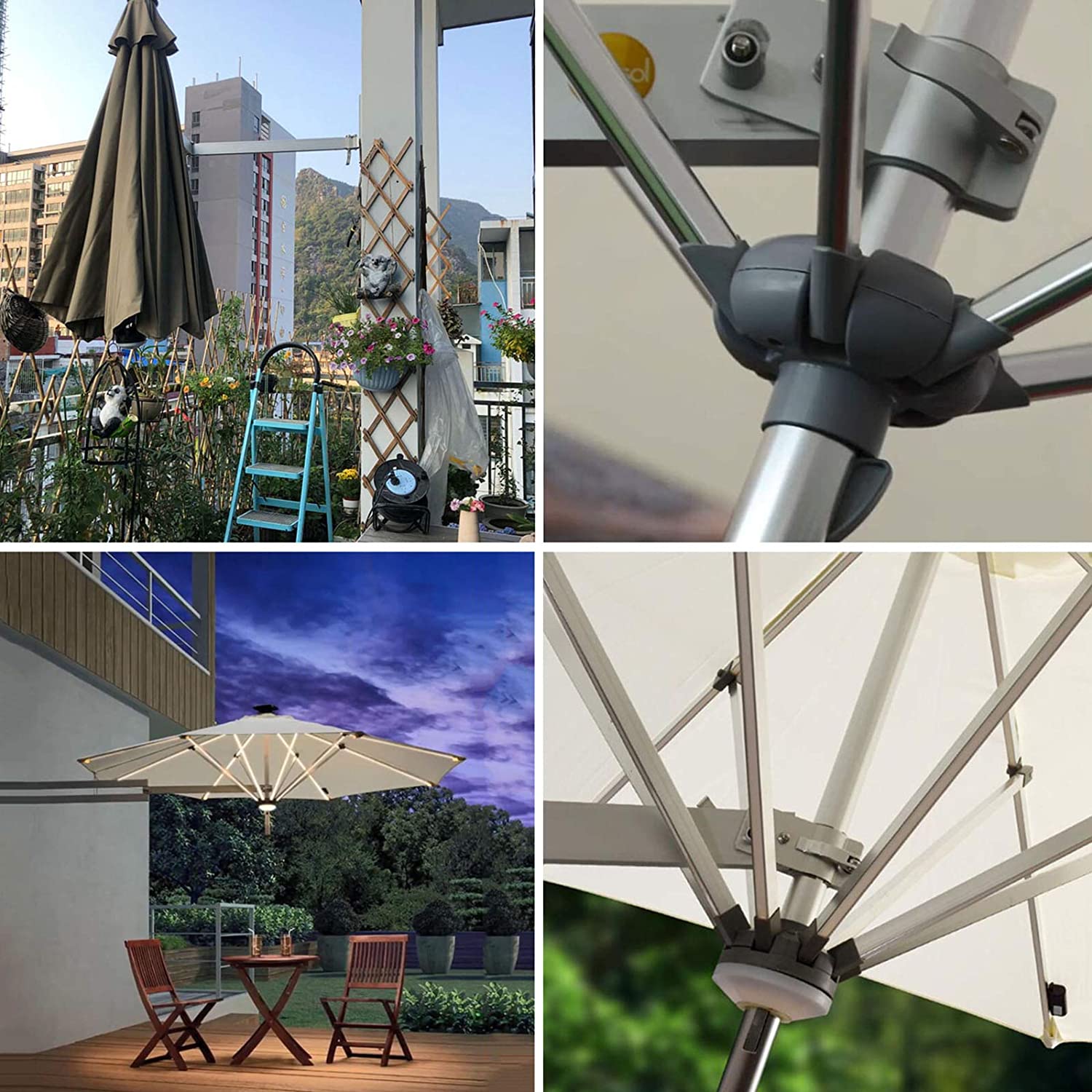 Beyond being 95% UV resistant, the patio wall umbrella includes a ventilated design that further increases the cooling effect of sitting under its shade.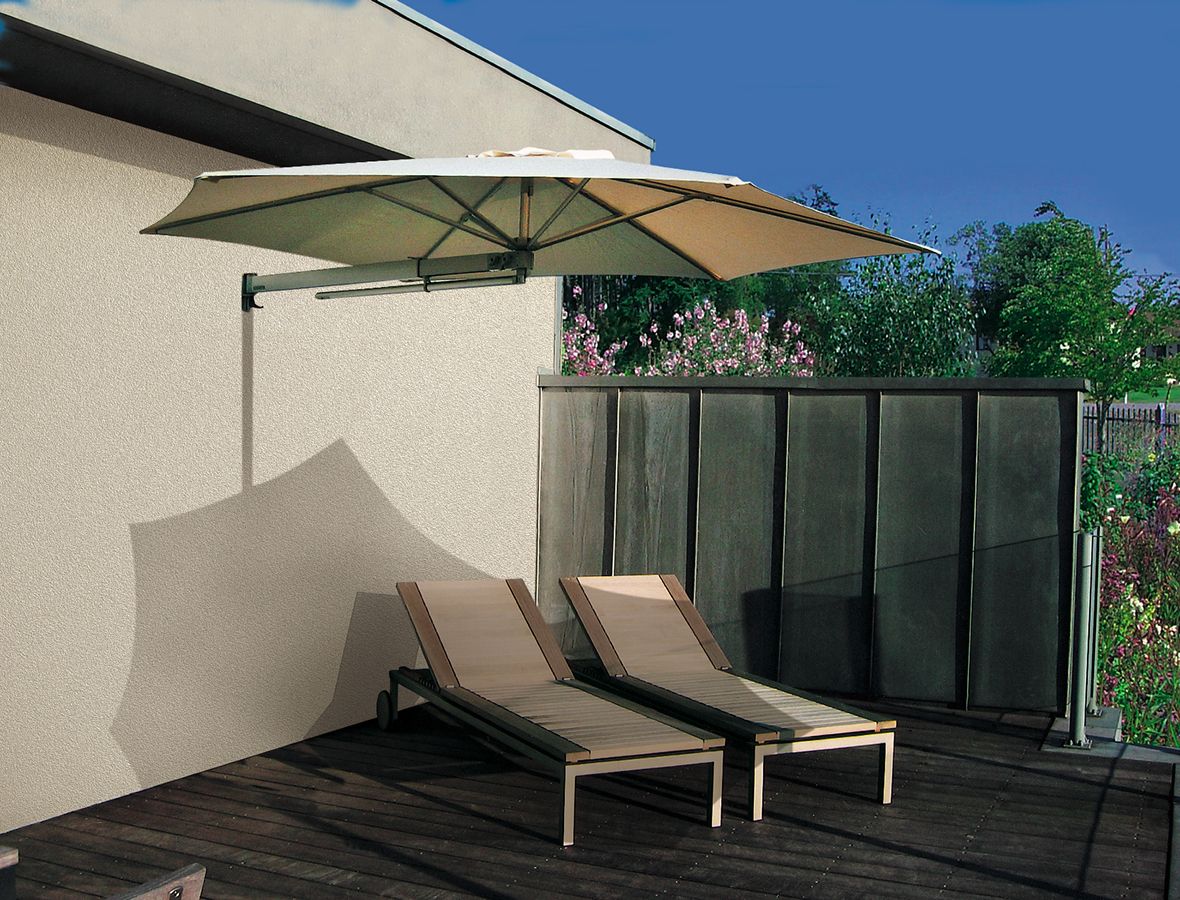 This wall-mounted umbrella would also be perfect with one of our old favorites, the hanging poolside leisure bed, especially because it takes up a bit of space. While the hanging outdoor bed already has a shade, a second wall-mounted umbrella shade layer could doubly help keep you cool on hot days, or help protect you for enchanting naps in lightly sprinkling rain.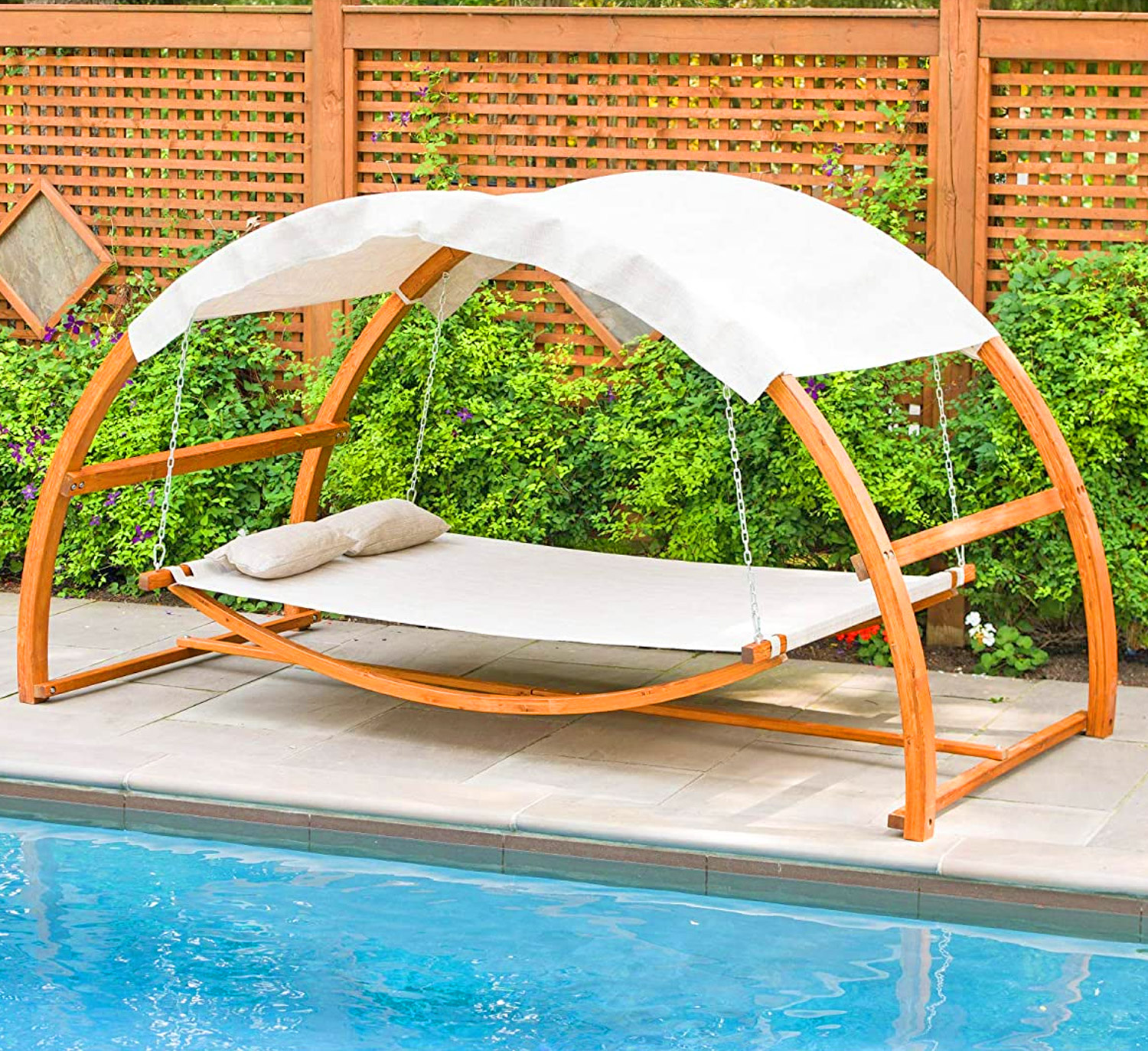 The wall umbrella itself weighs just over 15 pounds and includes two different potential mounting styles, both of which are simple to install.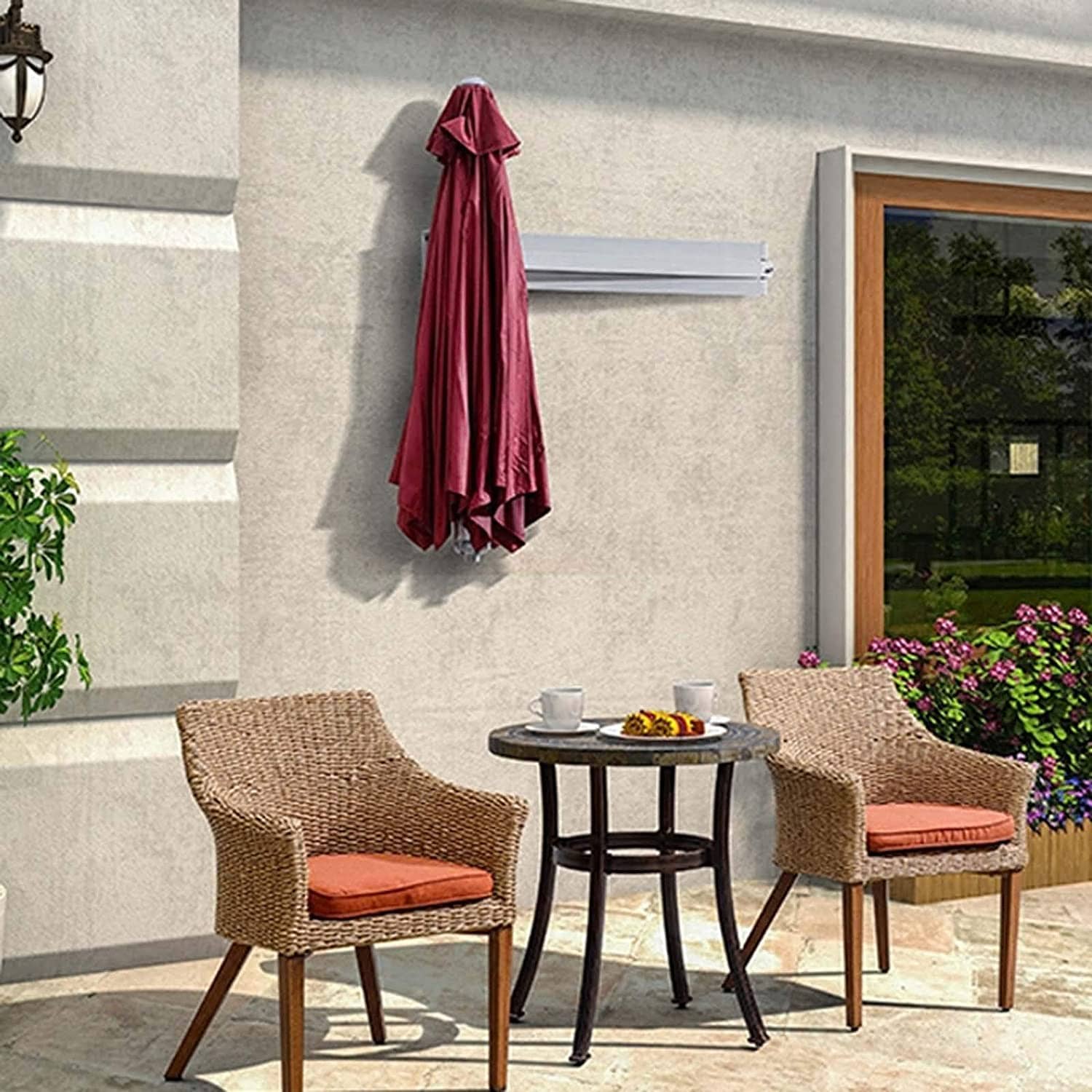 No matter how you decide to use this wall-mounted umbrella, it's sure to save you some space and get you the shade you need in your yard, patio, garden, or other outdoor space – without making you sacrifice convenience for comfort.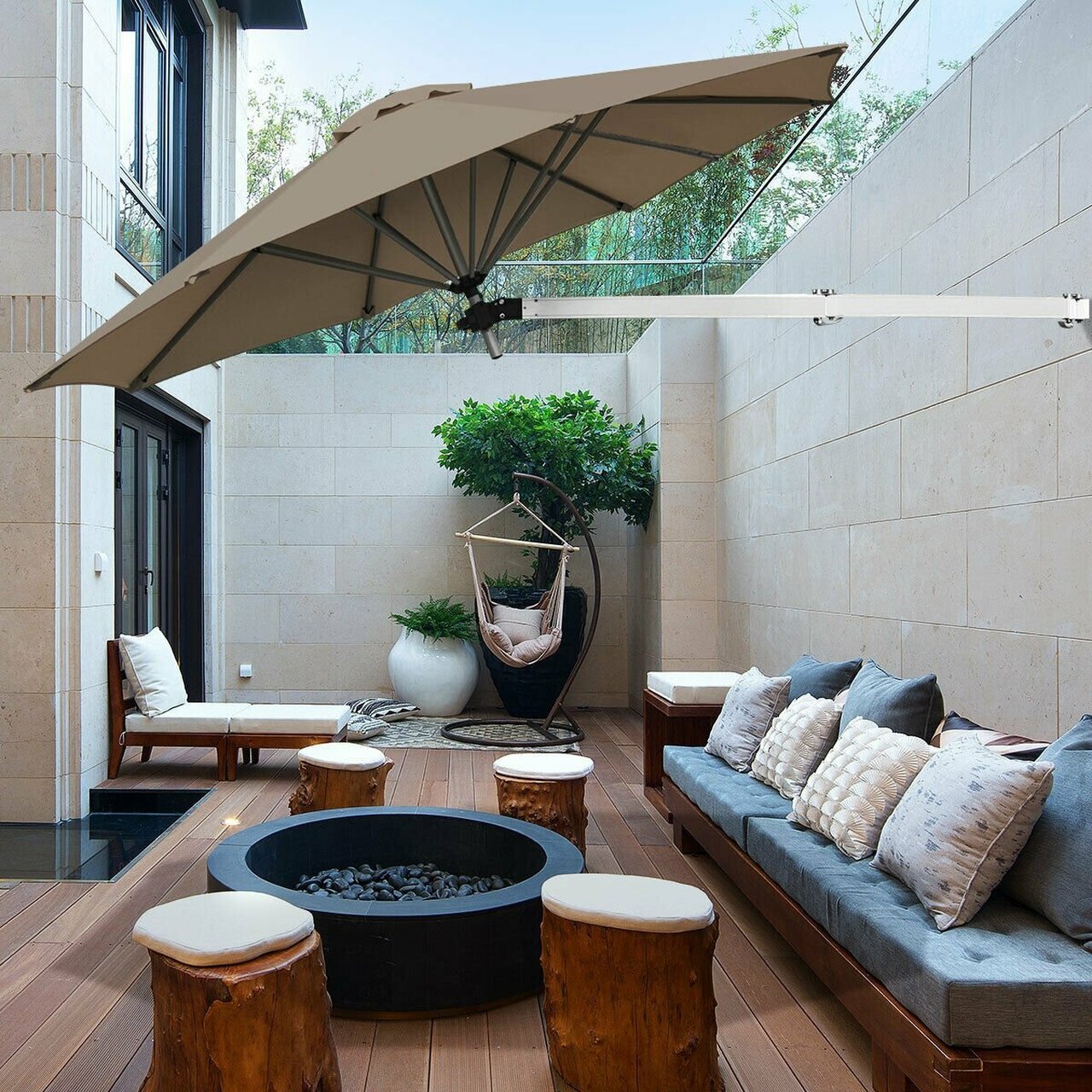 The sturdy wall mount for the umbrella will keep it in tact even on the windiest of days, unlike a lot of the other umbrellas with ground bases that might tip over in strong winds!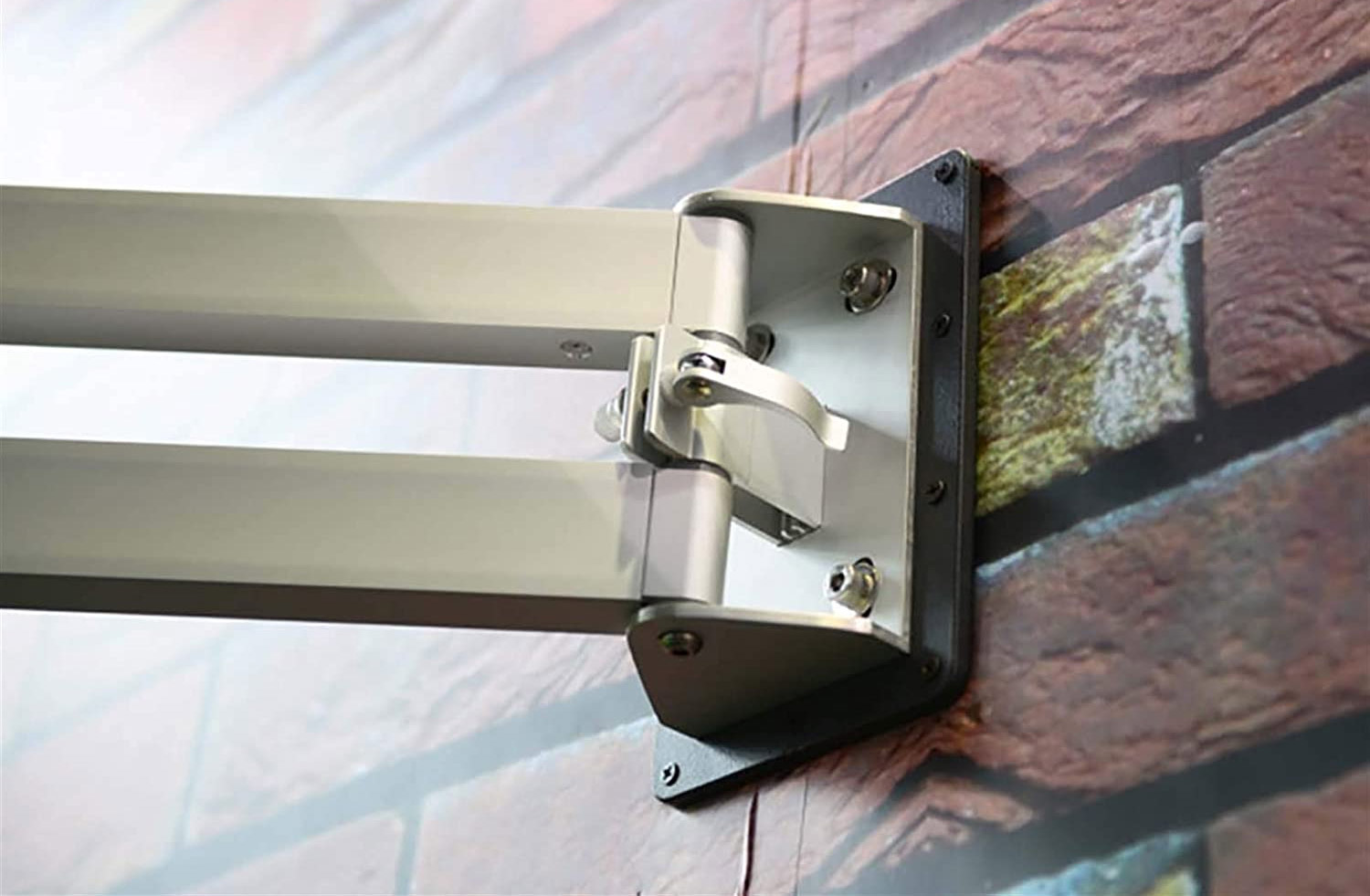 The retractable swinging arm of the wall umbrella lets you move it with the sun, and folds up neatly against your wall when not in use!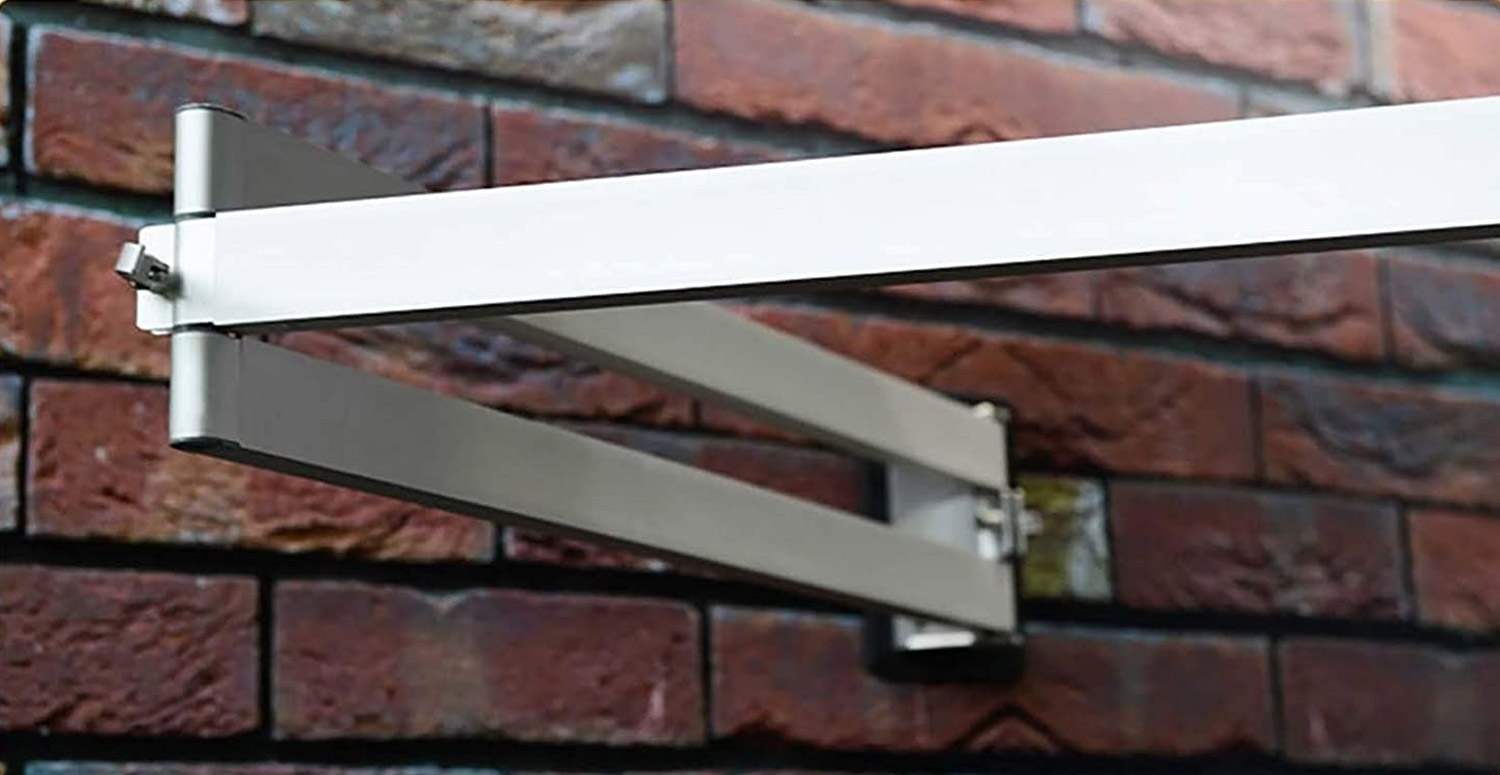 The wall mounted umbrella can even be tilted up and down to further get shade wherever you need it!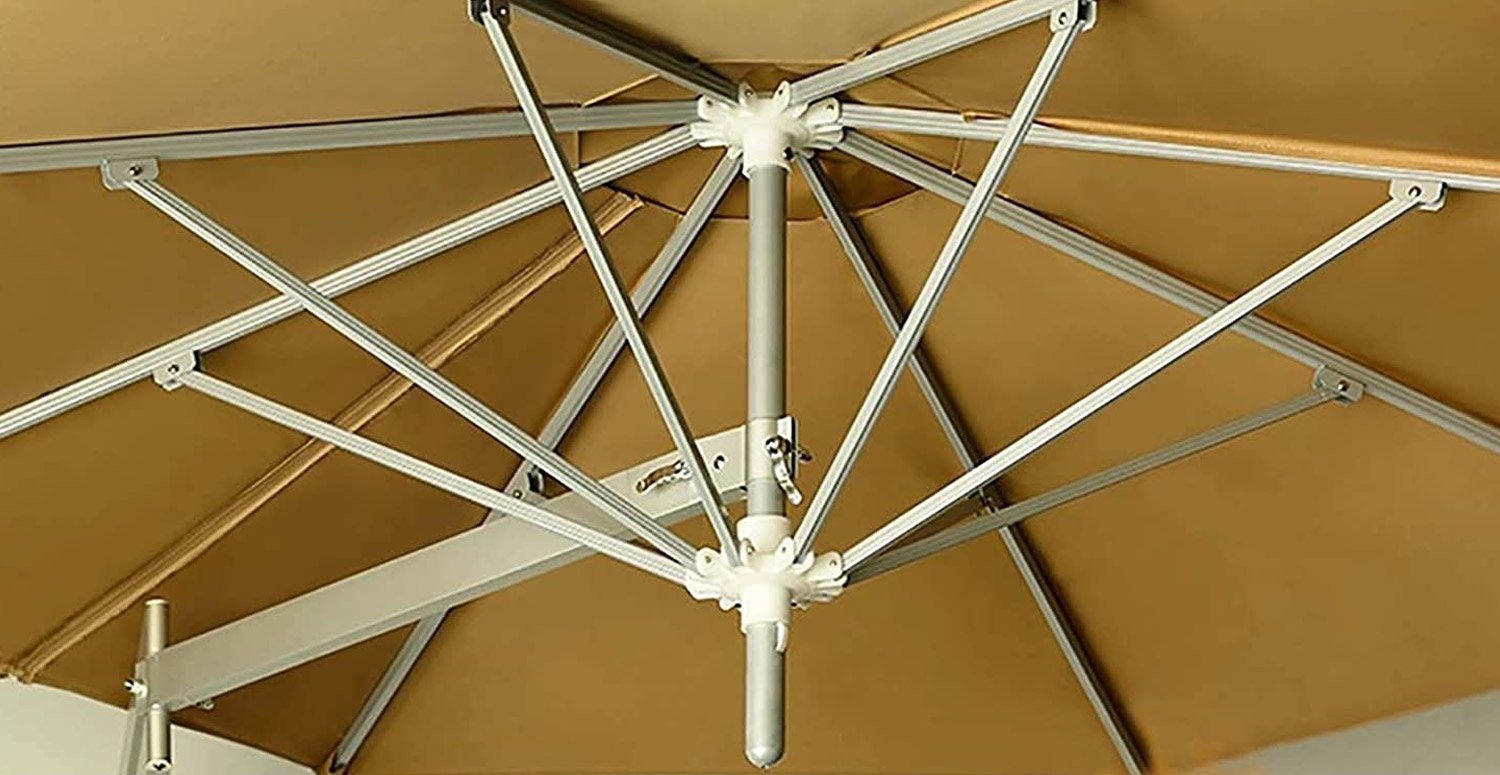 When fully opened up, the wall umbrella spans 7 feet across!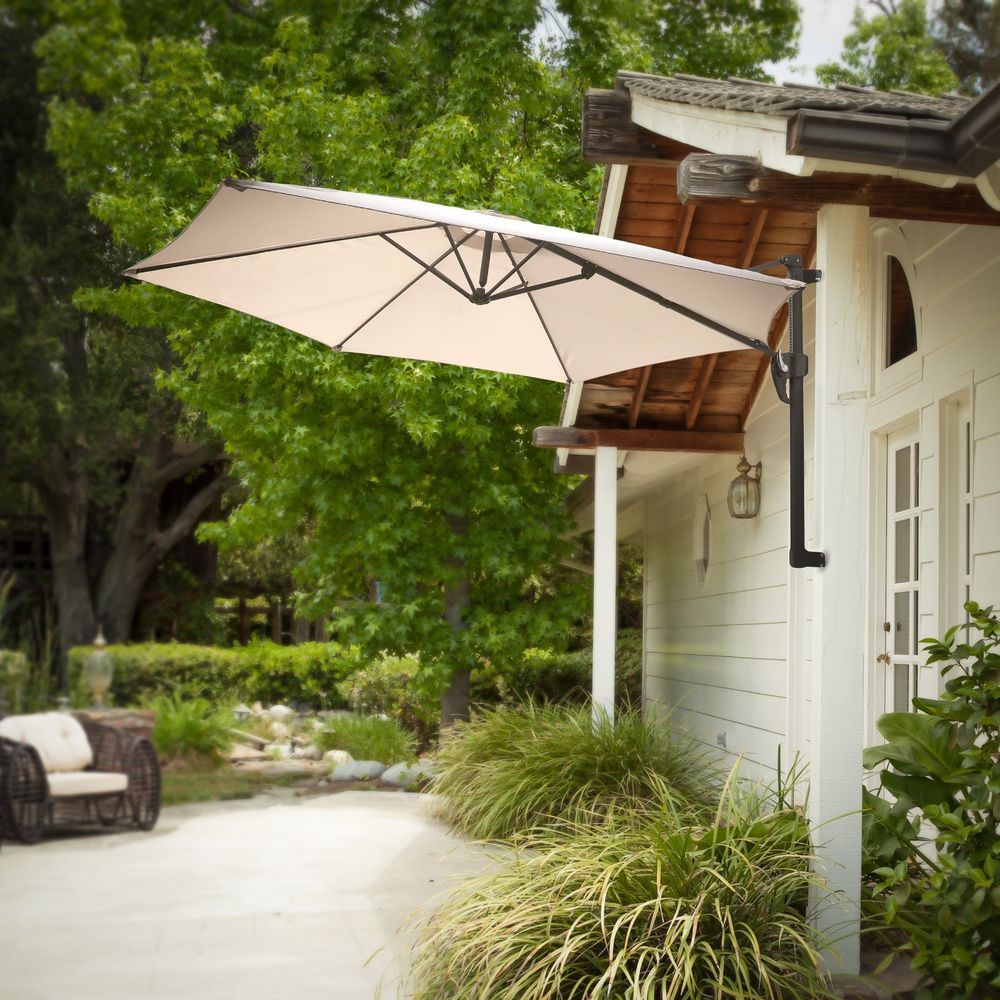 The wall mounted umbrella comes in a bunch of different color options to choose from to fit your exterior home design perfectly!