This Hanging Poolside Leisure Bed Lets You Relax In Pure Bliss, Even Through The Night
By Ryan on 03/21/2022 11:05 AM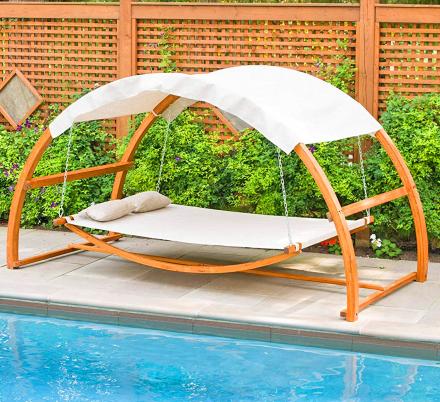 If you've been here long enough, you know we love a good leisurely lounging area, especially around the pool, with past features including the solar powered smart lounger, a giant hanging lounger you attach to a tree, a rocking lounger bed, and this hanging chaise lounger that lets you relax and swing.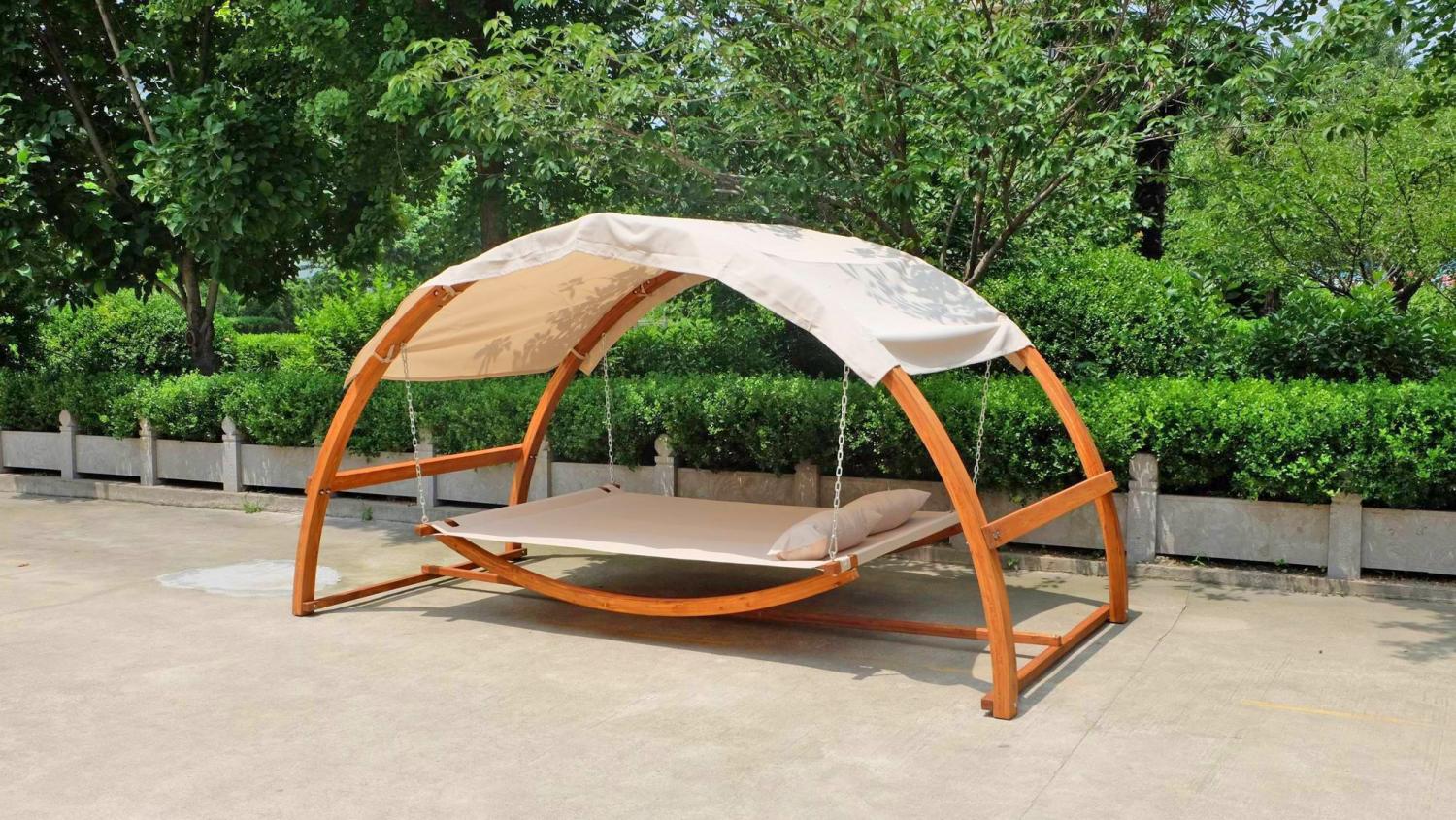 Well, there's a new pool-side lounger out that looks pretty luxurious called the Leisure Season Swing Bed With Canopy, and it's a hanging lounge bed that has a canopy for shade. Plus, if you're lucky enough to live in a place without rabid mosquitoes, you could just use it to sleep in all night long.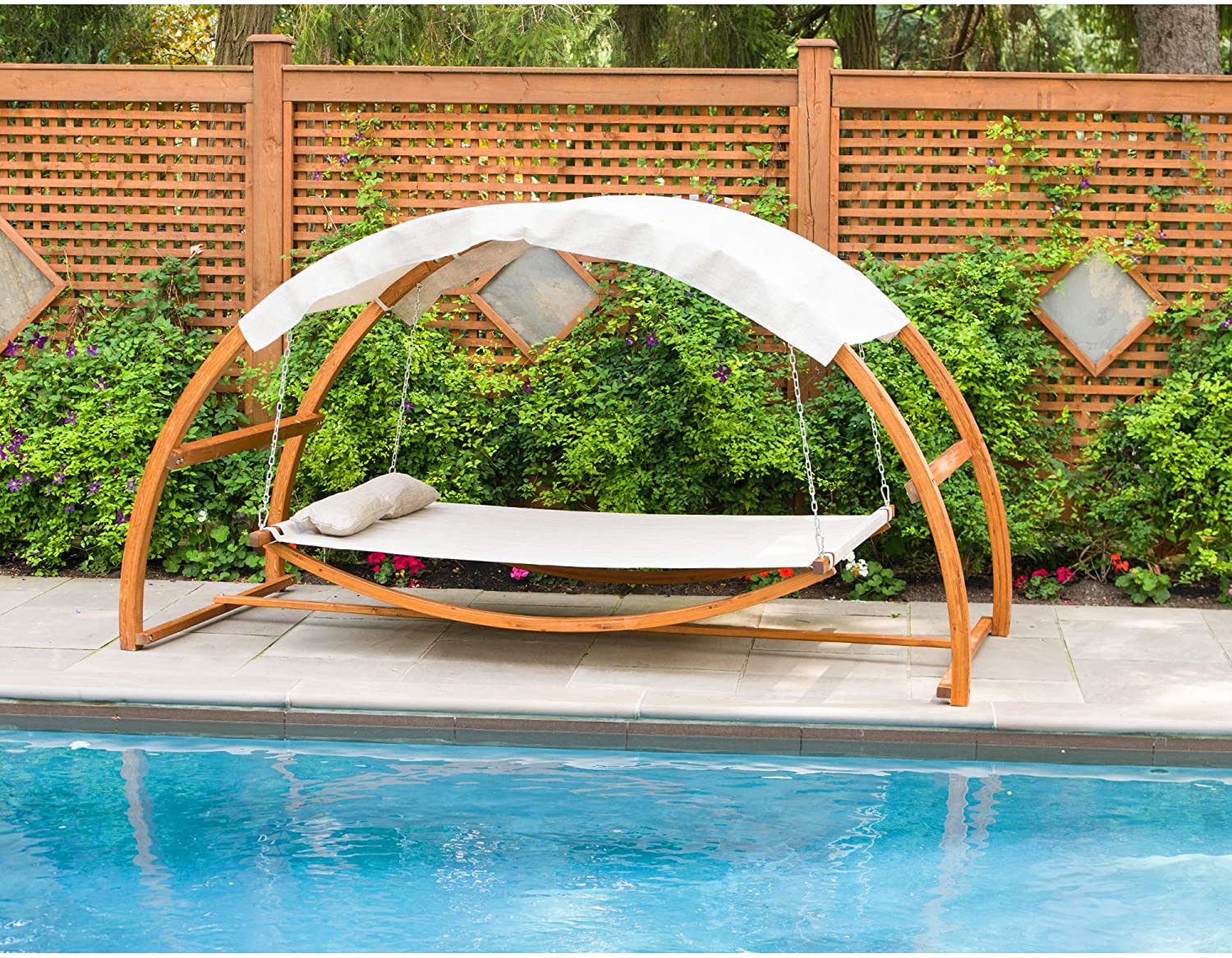 The unique outdoor hammock leisure bed is made with a sturdy curved wooden base that holds the hanging bed using chains, a shade canopy is then draped over the wooden base to keep you cool under the hot summer sun.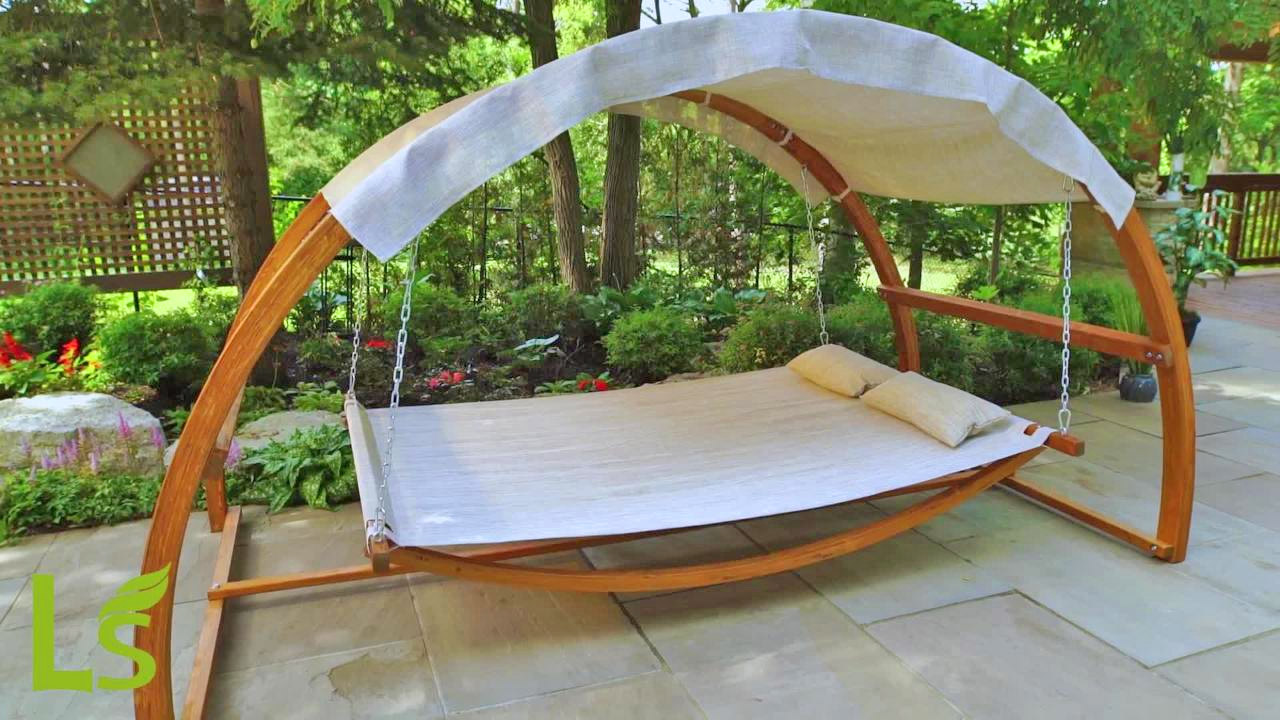 You can also adjust the height of the chains that hold the bed up so that you can have the perfect hanging height when using and swinging in the bed.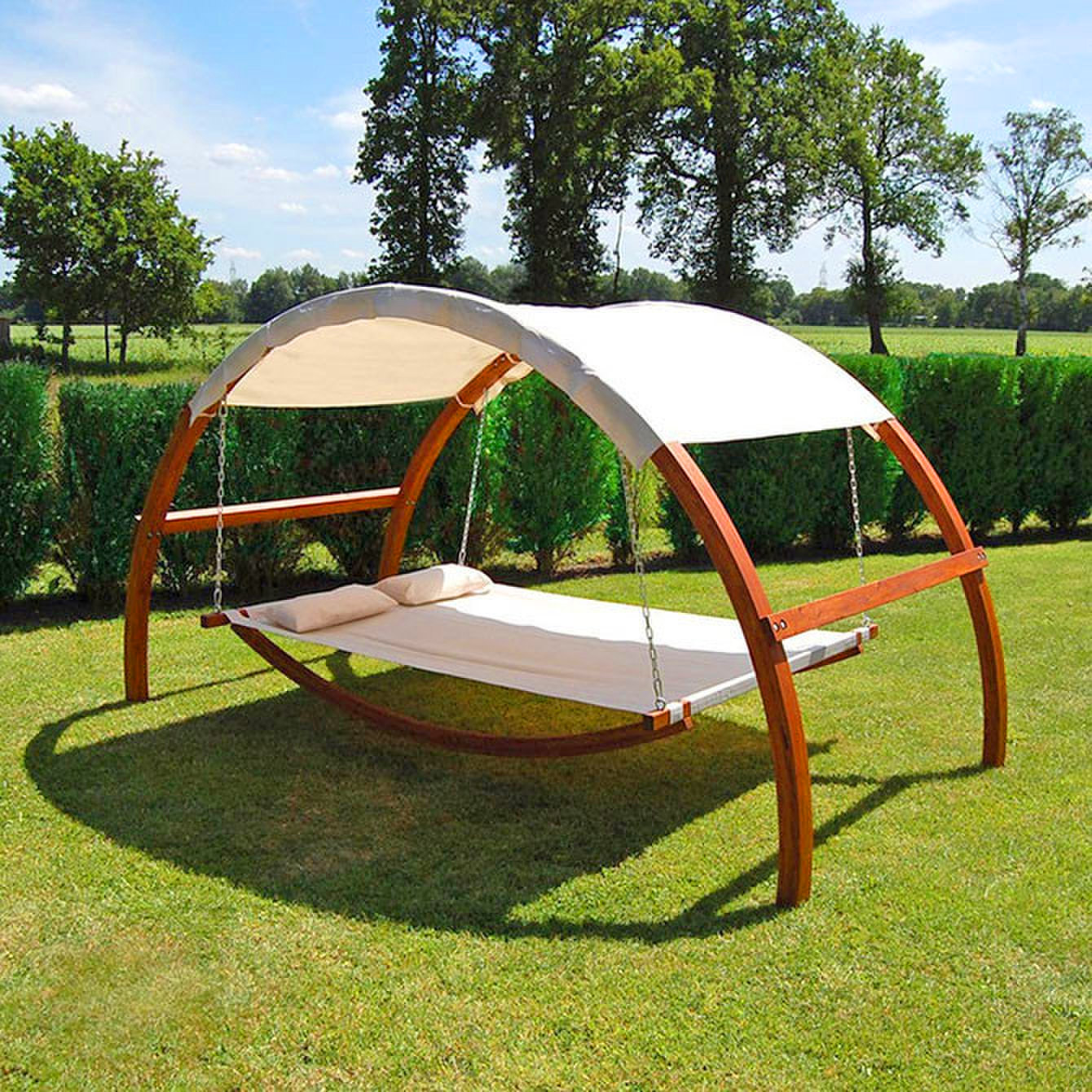 The covered hammock leisure bed is perfect by the pool, on the patio, on the deck, in the grass, and more!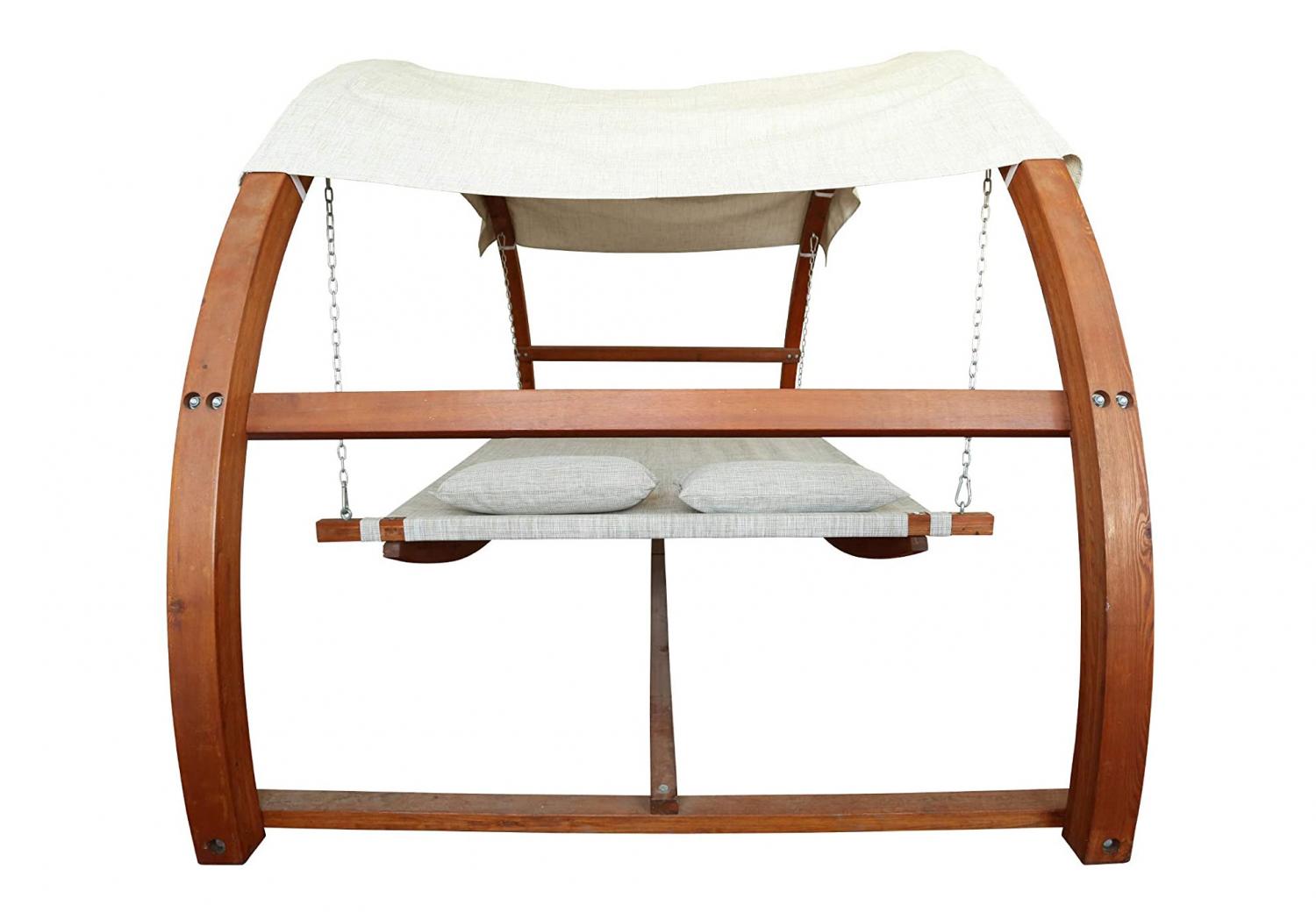 It's built to last using a wooden teak frame that's resistant to moisture and decay, fade-resistant canopy and bed materials!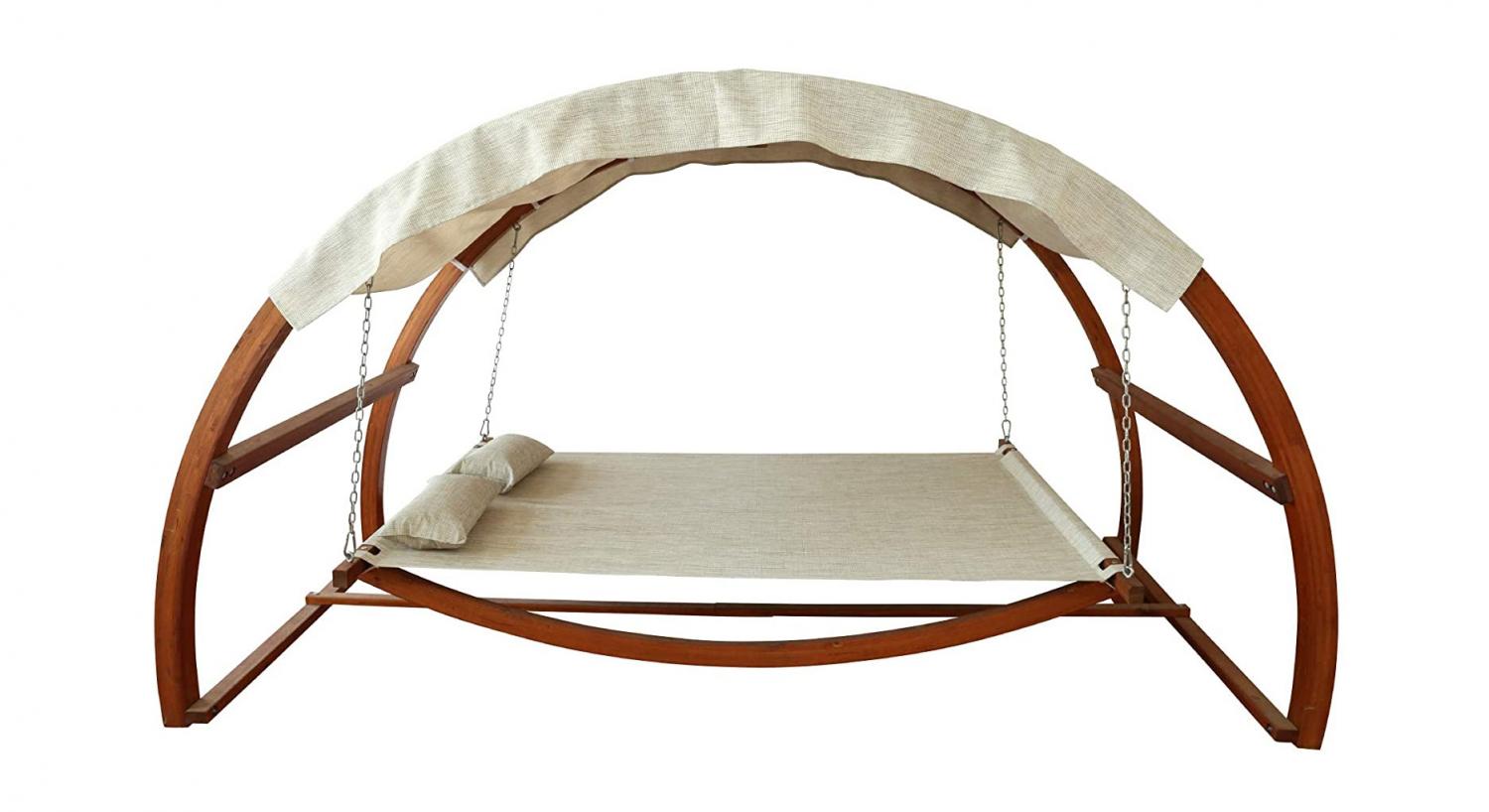 It can comfortably fit 2 adults, in total measures 10.5 feet long x 5.75 feet tall x 5.25 feet wide, and it weighs 159 lbs.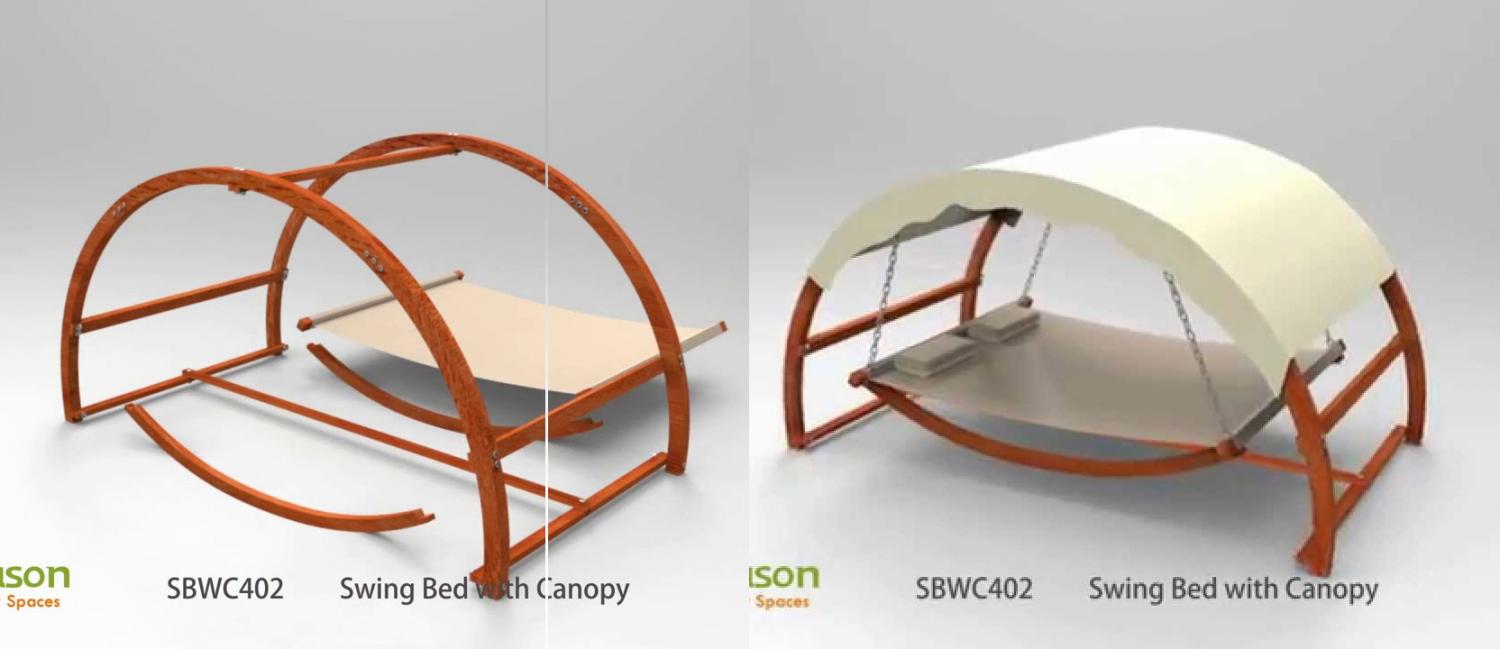 "Make the most out of your down time by snuggling up to your significant other on our outdoor hammock. This covered swing bed is designed to comfortably accommodate two adults, creating an excellent place for you to bond and enjoy quality time together. Go ahead and enjoy your morning coffee, listen to relaxing music, or just watch the sun set together – all in the comfort of your own backyard or patio."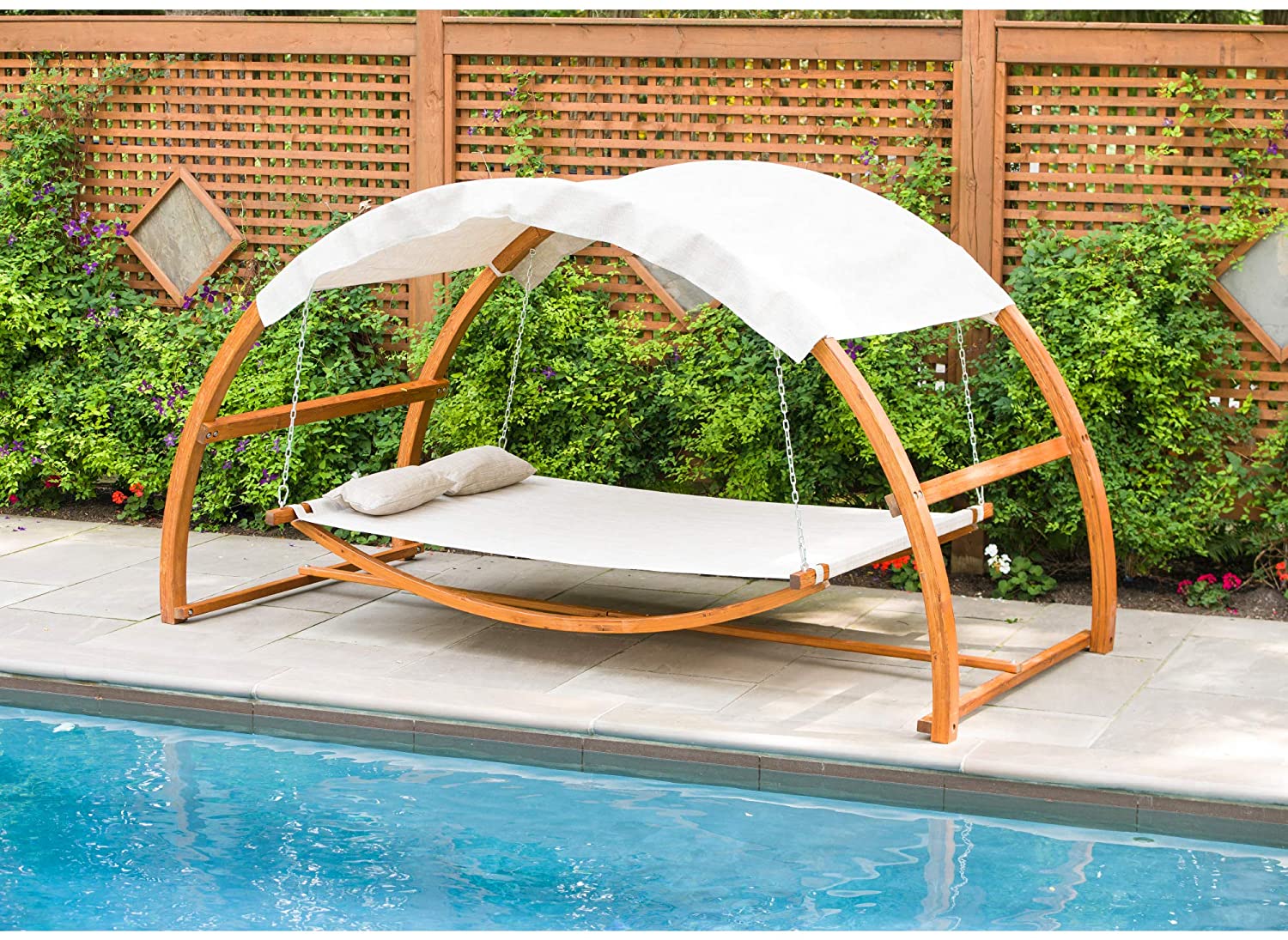 The hanging outdoor leisure bed comes unassembled, so prepare for a project once it arrives.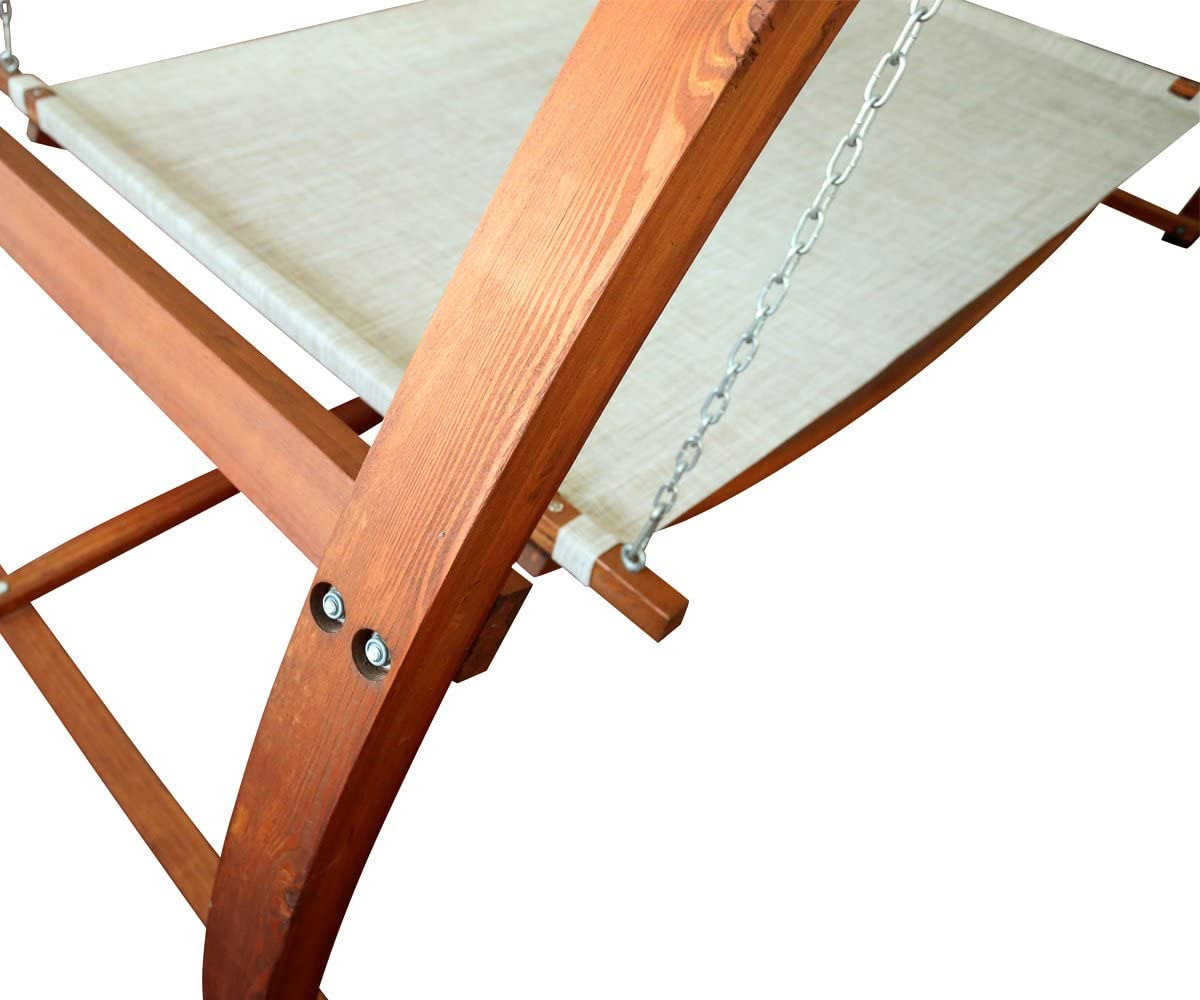 You can snag the hanging poolside hammock bed from Lowes for around $865 bucks!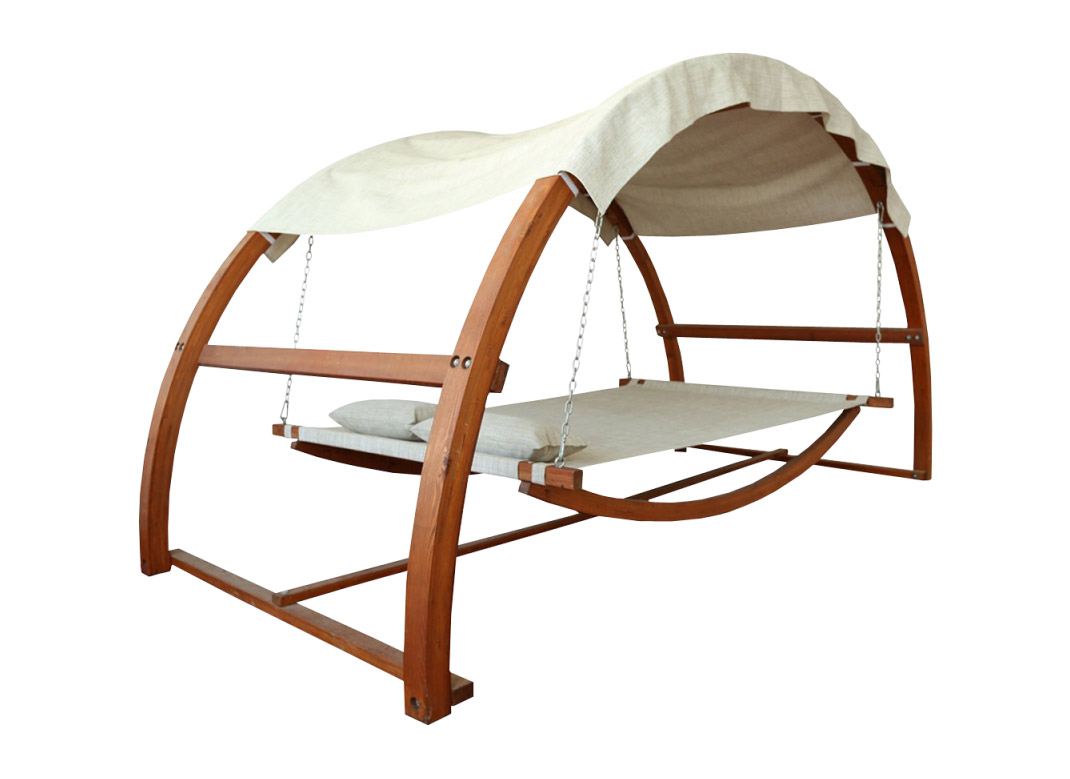 The same company also makes a slightly different version of the bed that's not hanging. You can find it here.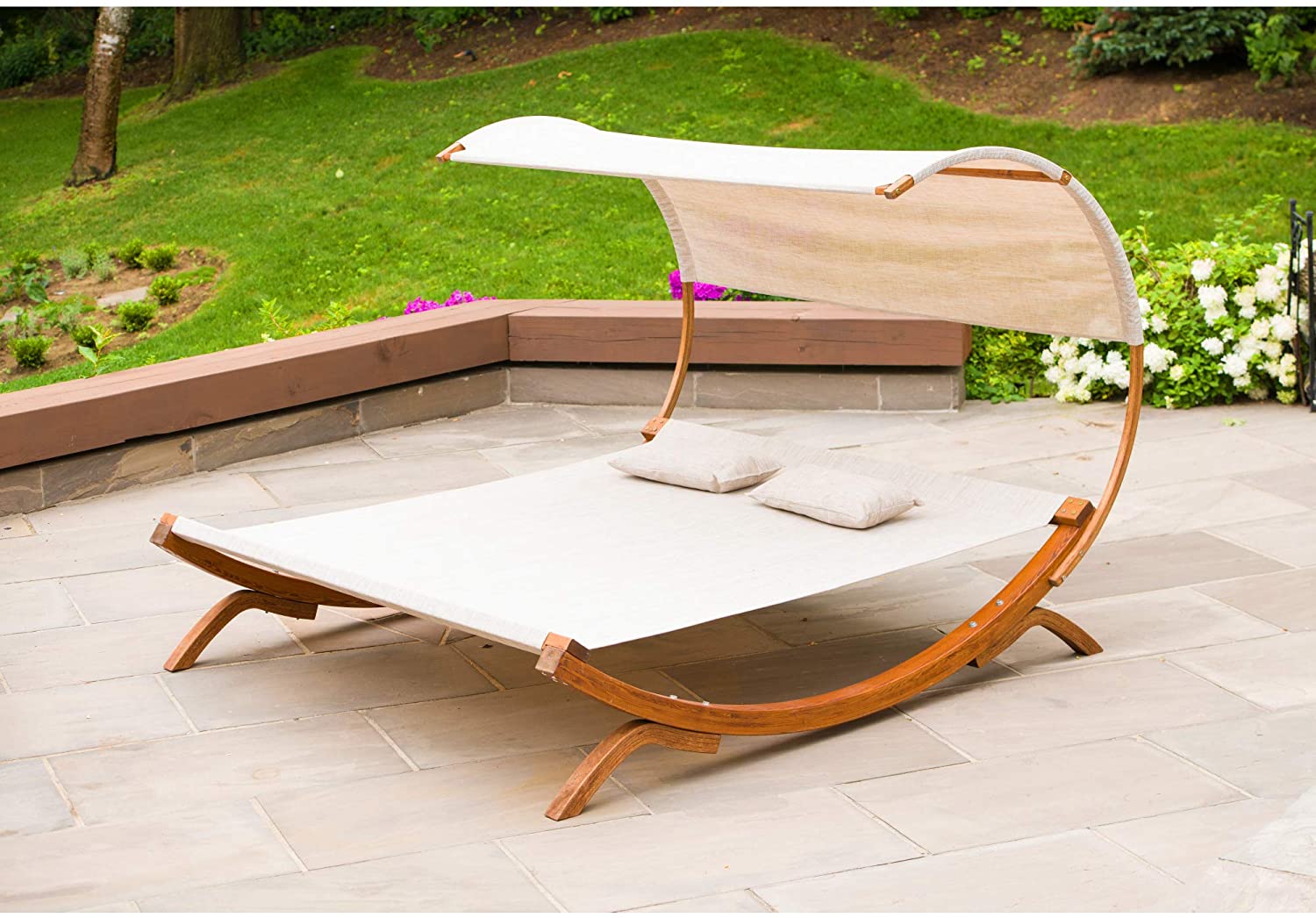 Check out the Leisure Season outdoor hanging swing bed hammock in action via the video below.
Subscribe To Our YouTube Channel