Rocking Hammock Lounger Bed
By Ryan on 08/06/2018 8:39 AM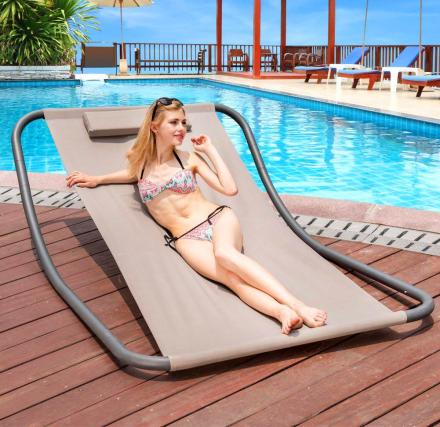 As you relax in your hammock do you ever get sick and tired of rocking side to side? Do you ever wish you could mix things up and rock back and forth too? Well, the Rocking Hammock will provide you this much desired new way to rock in a hammock. And even better...you don't need two trees for assembly! The Rocking Hammock's free standing steel stand lets you rock and soak up the sun in any location you wish.

Versions: Bed | Chair
What better way to soak up the sun's rays than lounging on the weather-resistant hammock that comes equipped with a pillow for extra comfort. The 78.7" by 37" bed is wide enough to allow you to snuggle with you special someone while you get your rays making this the perfect lounger for your cabin, pool, or back yard.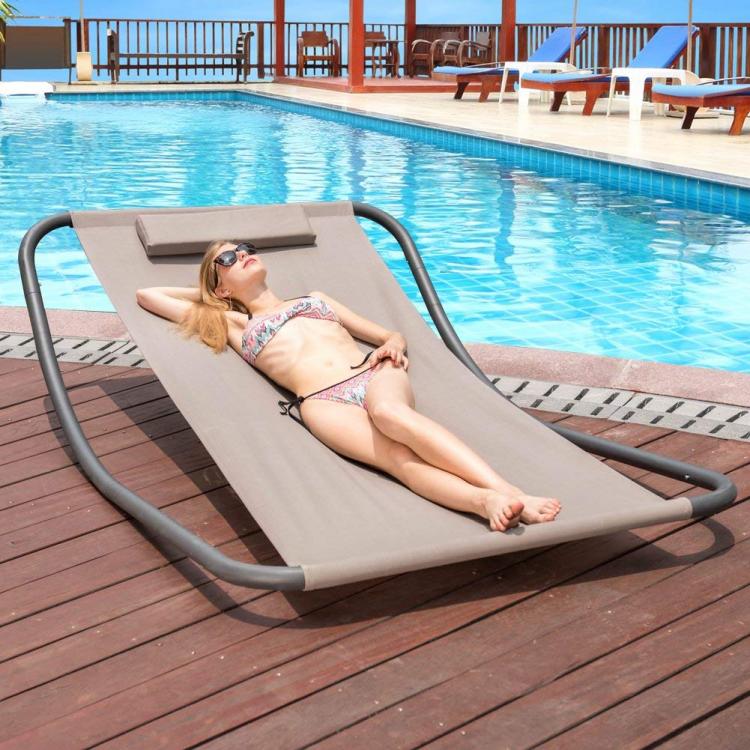 The only thing you'll miss with this hammock is that constant fear of falling wondering if you attached it to the tree well enough. It comes in both grey or red colors to choose from, is made with a sturdy steel frame and textilene material, and has a weight capacity of 250 lbs.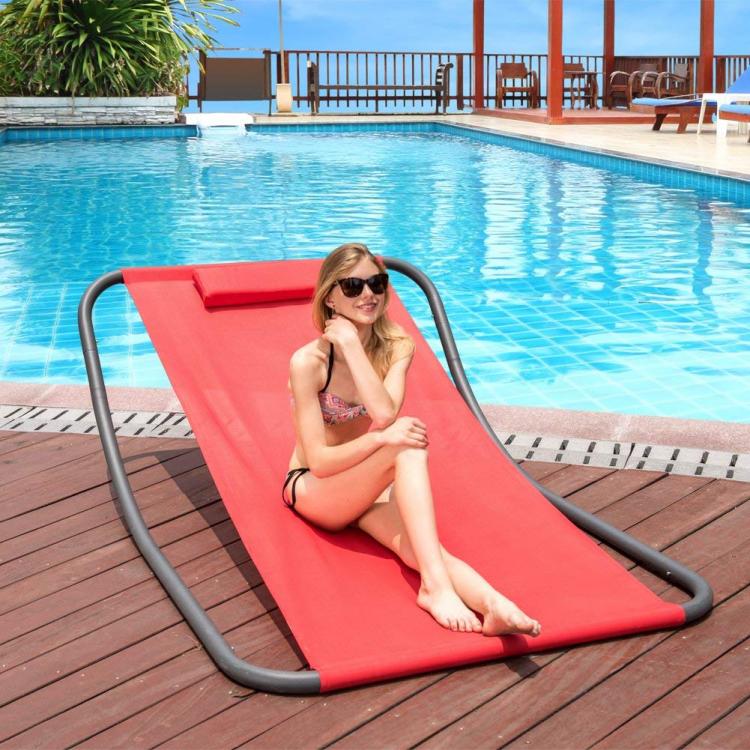 The rocking hammock lounger measures 6.5 feet long x 4.2 feet wide x 1.7 feet from the ground. The chair weighs 21.5 lbs, is waterproof, mildew-proof, and super easy to care for, plus it's super comfortable.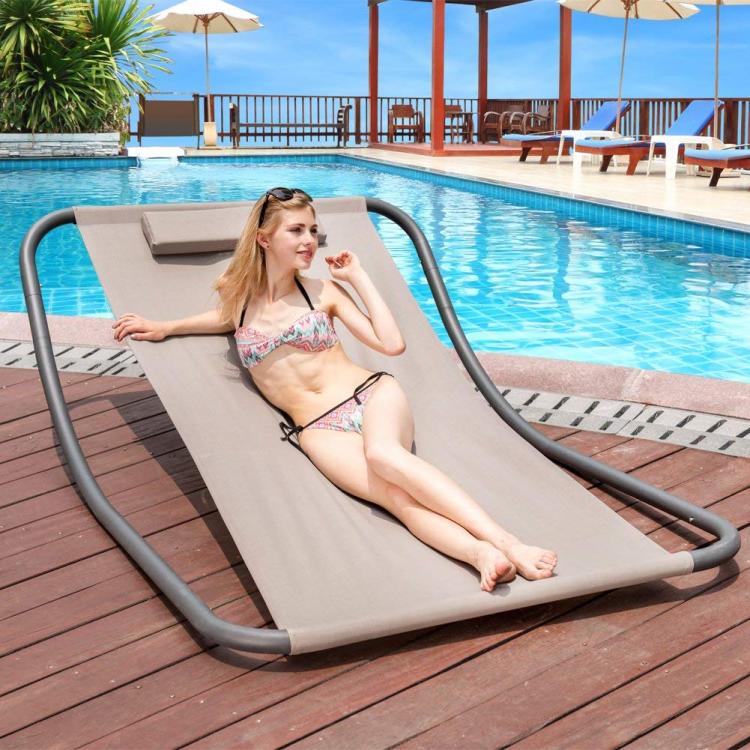 Check out the rocking hammock lounger in action via the video below.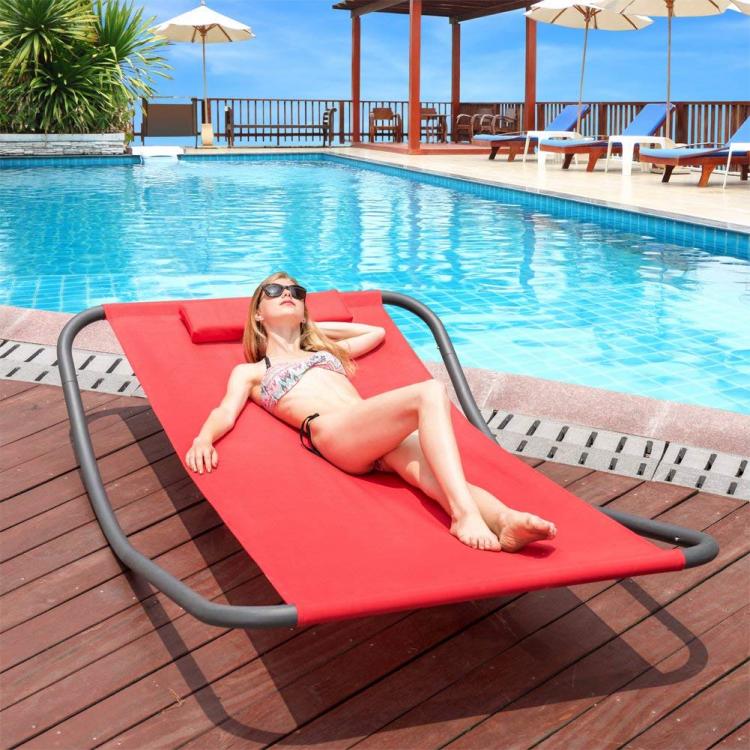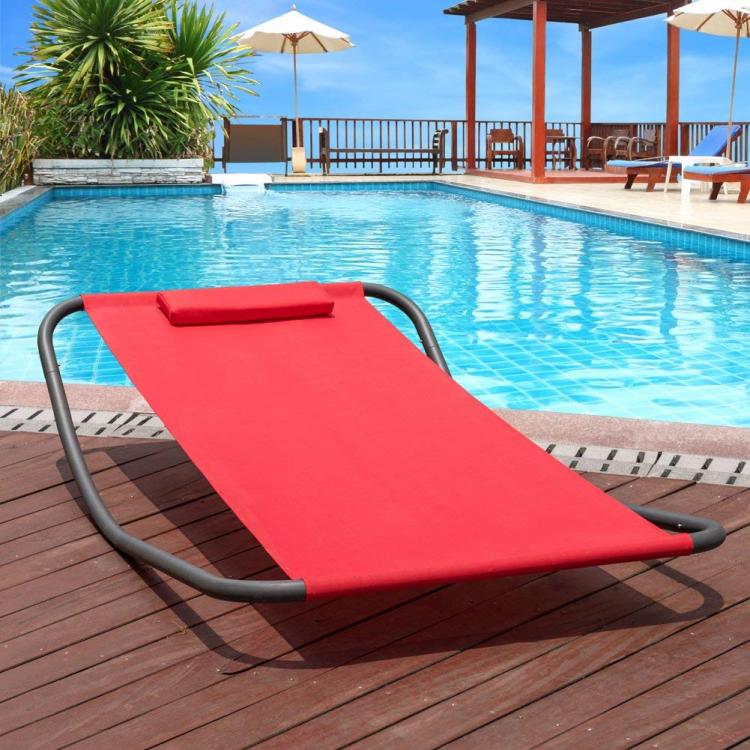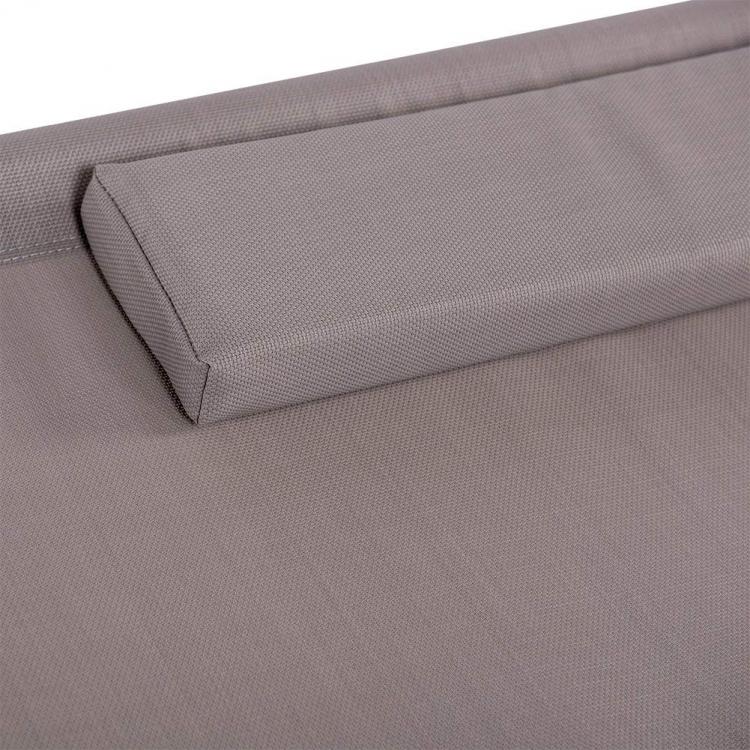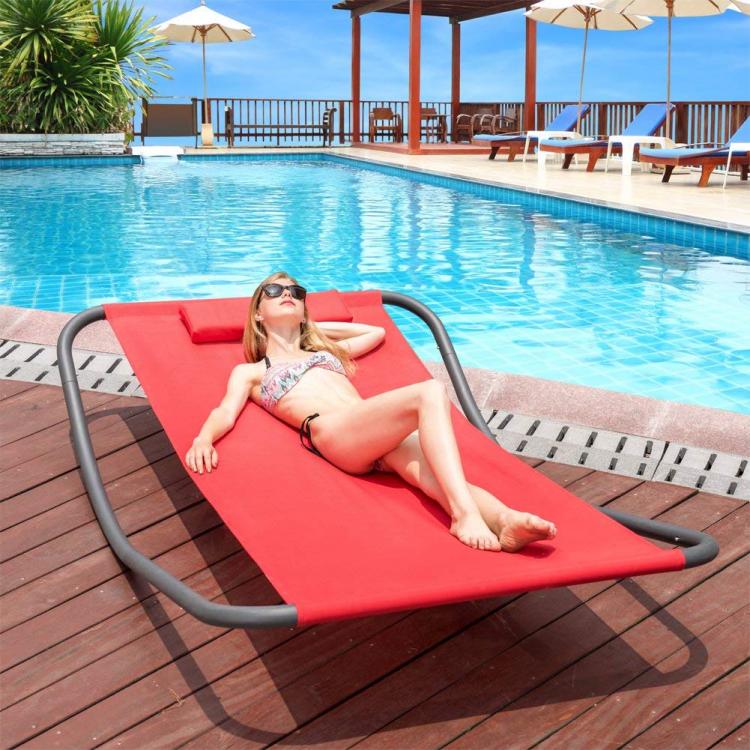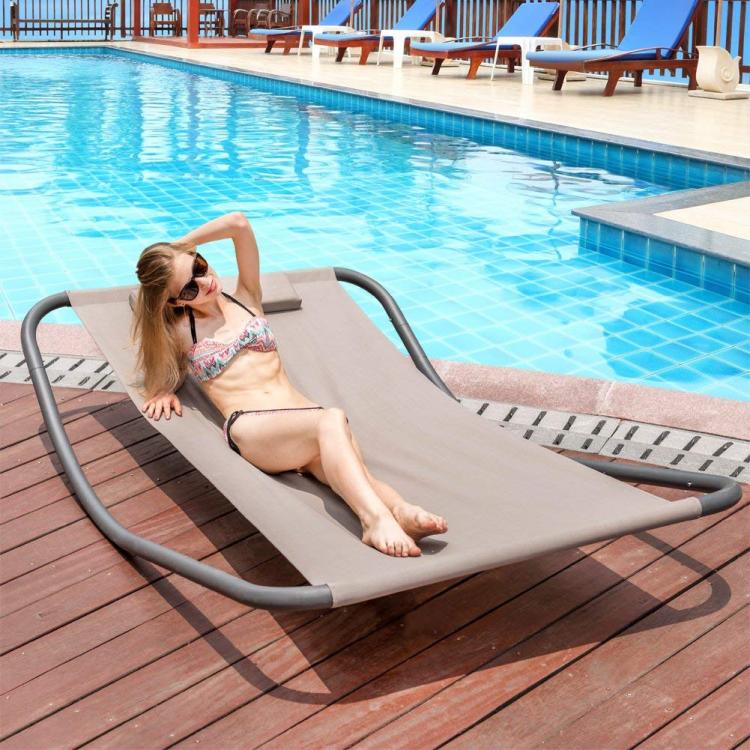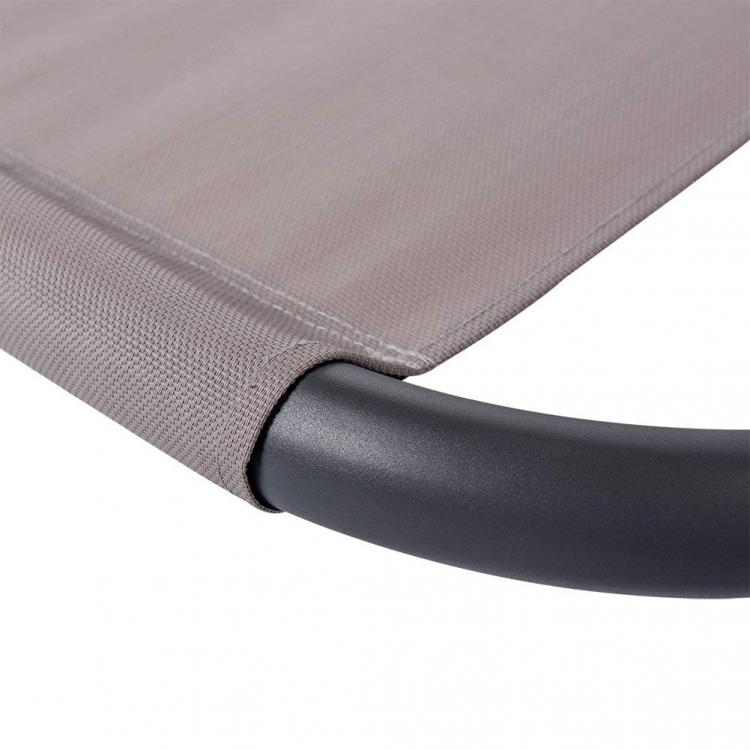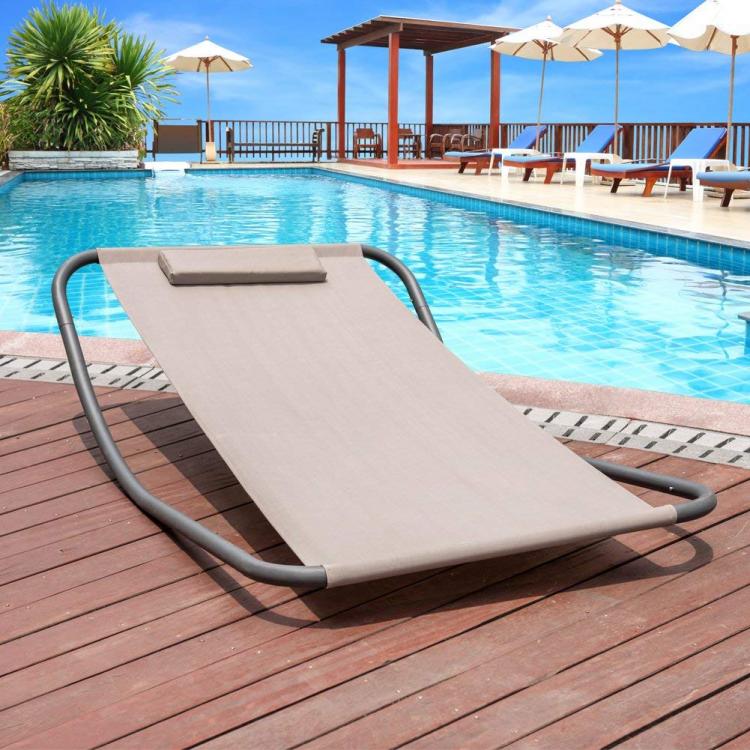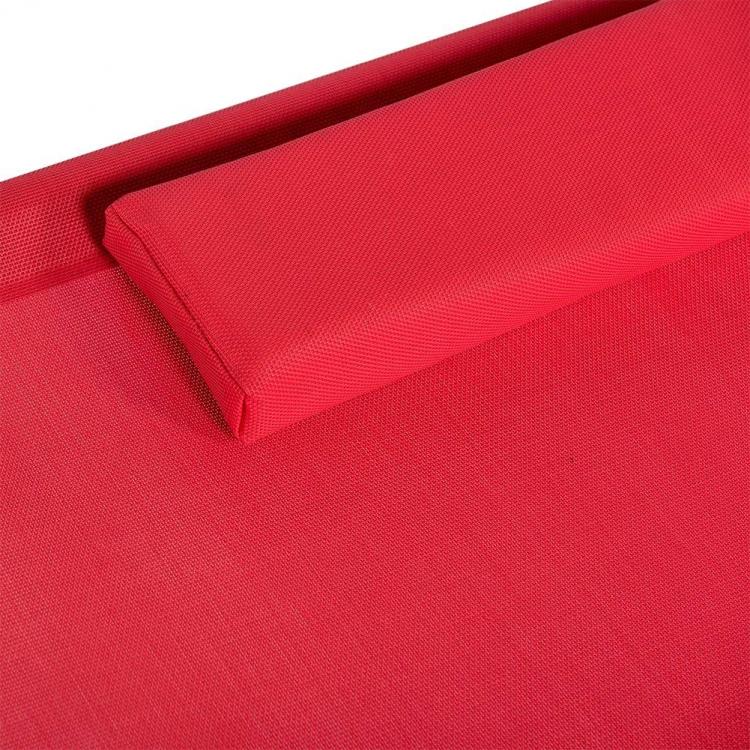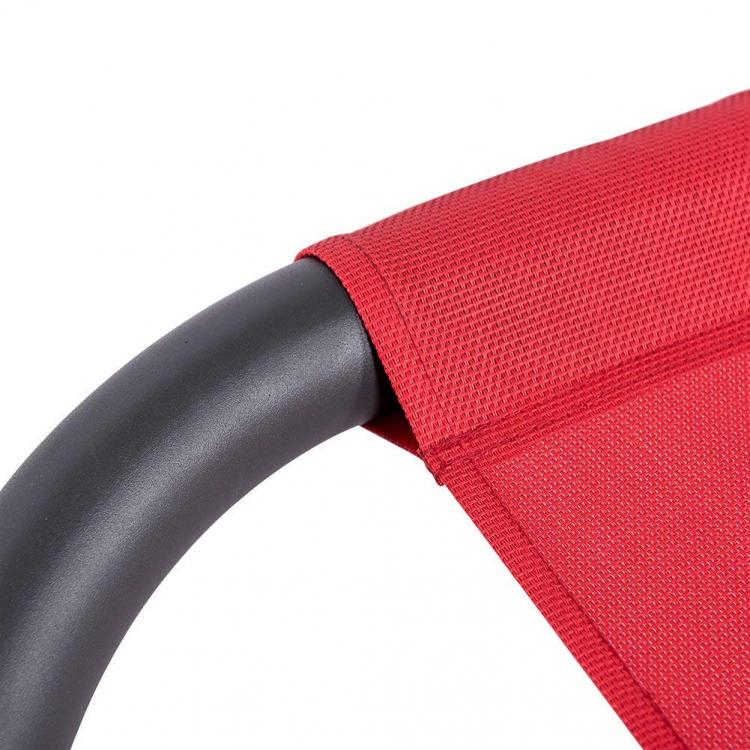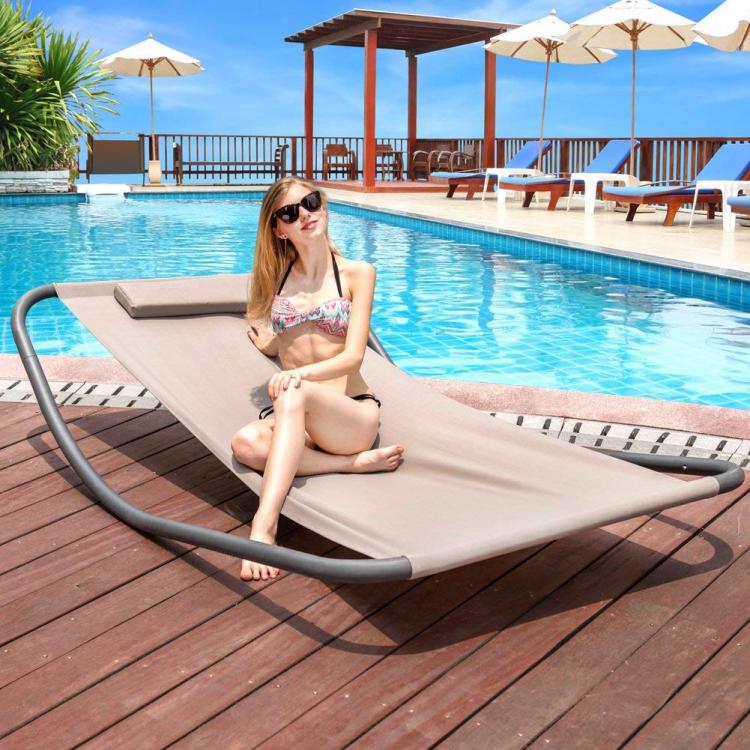 Subscribe To Our YouTube Channel