You Can Now Get Giant Inflatable Chickens, So You Can Play The Chicken Fight Game In The Pool
By Ryan on 05/05/2020 10:03 AM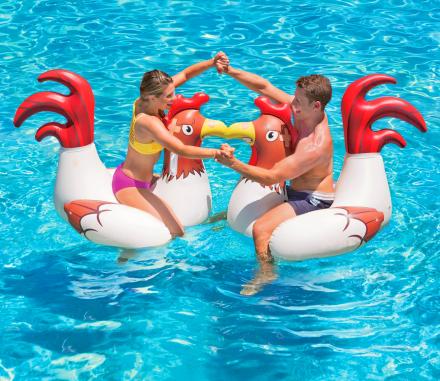 You've seen the bull-riding pool toy that lets you compete to see who can stay on the bucking bull the longest, and now there's a cock-fighting version! It's essentially two chickens that you both ride on, and you compete to push the other person off of their chicken. When one person wins, I think it's mandatory that you say: "Winner winner, chicken dinner".

Note: These chicken fighting pool floats come in a 2-pack
Cock-fighting is of course a terrible thing that occurs, and is horrible abuse to the chickens involved, but when it's the pool version, and there are no real chickens, it's of course a good time!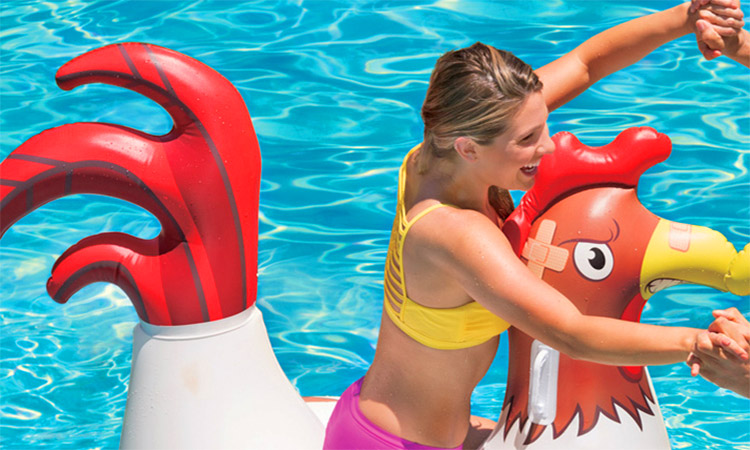 Each chicken fighting pool float features two heavy-duty handles on each side of the chickens neck so you can hang on for dear life while you're in the middle of a battle. Plus each chicken has some band-aids and battle woulds to show they've been through a fight or two in their day.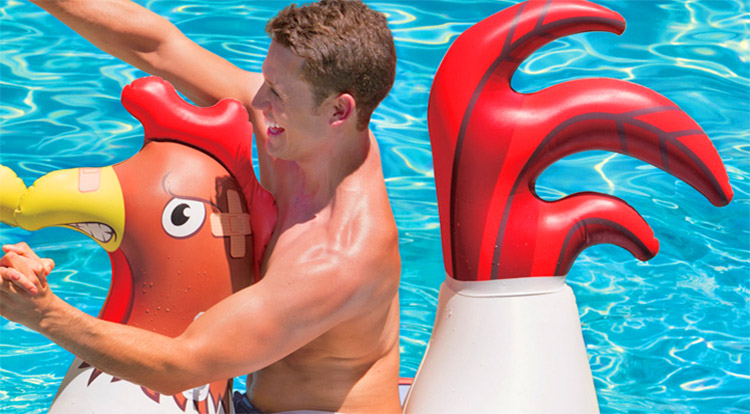 The chicken fighting pool float toys come in a 2-pack so you'll be instantly ready for chicken battles in the pool, are heavy-duty and have a large area on the back of the chicken to accommodate most sized humans, and are made from durable PVC construction.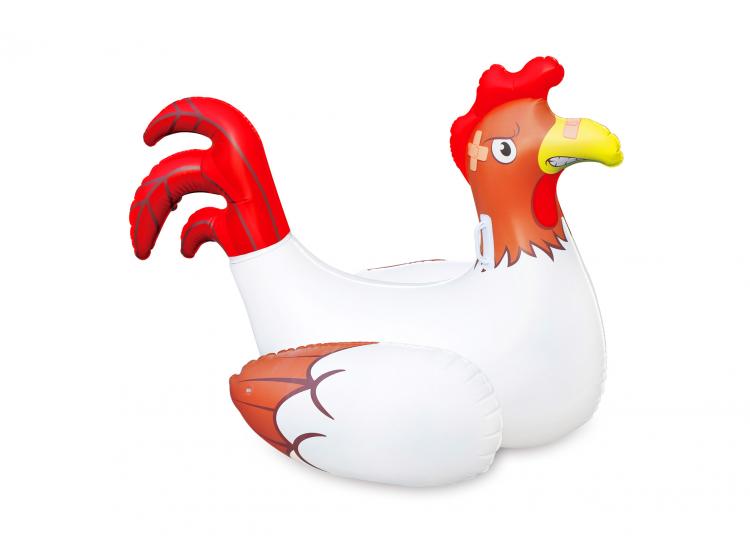 The cock-fighting chicken pool floats are super easy and quick to inflate, will allow you to shake your tail feathers all Summer long in the pool, and each chicken float measures 56.5 inches long x 36 inches wide x 41.5 inches tall when fully assembled.