This Inflatable Hazmat Suit Is The Perfect Halloween Costume For 2021
By Ryan on 09/30/2021 8:15 AM (Updated: 09/30/2021 10:33 AM)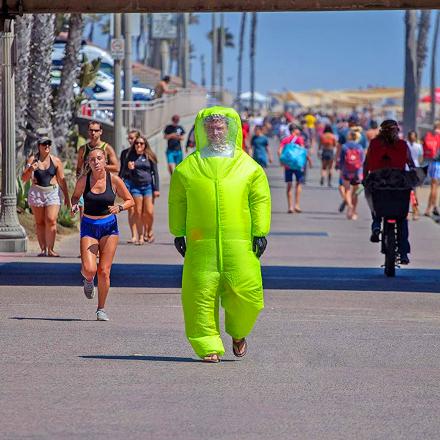 The Covid-19 pandemic has highlighted the importance of getting proactive concerning one's personal hygiene and space. Gone are the days when you would go around hugging and shaking hands with other people in a social setting. Nowadays, an elbow or fist bump is just enough, and not to mention you have to properly sanitize afterward. How about pulling up to that concert or Halloween party with a cool inflatable costume that looks like you work in a biohazard plant. It's creative, indifferent, and more importantly, paints the picture of the current world we're living in.
This inflatable Hazmat suit costume by Glowy Zoey will literally get you insulated from the horrors of this world. There is a little fan on the backside that blows air inside the suit. 4AA batteries do the inflating job but any USB power bank can also do it. The design is fantastic and it's very comfortable if you get the right size.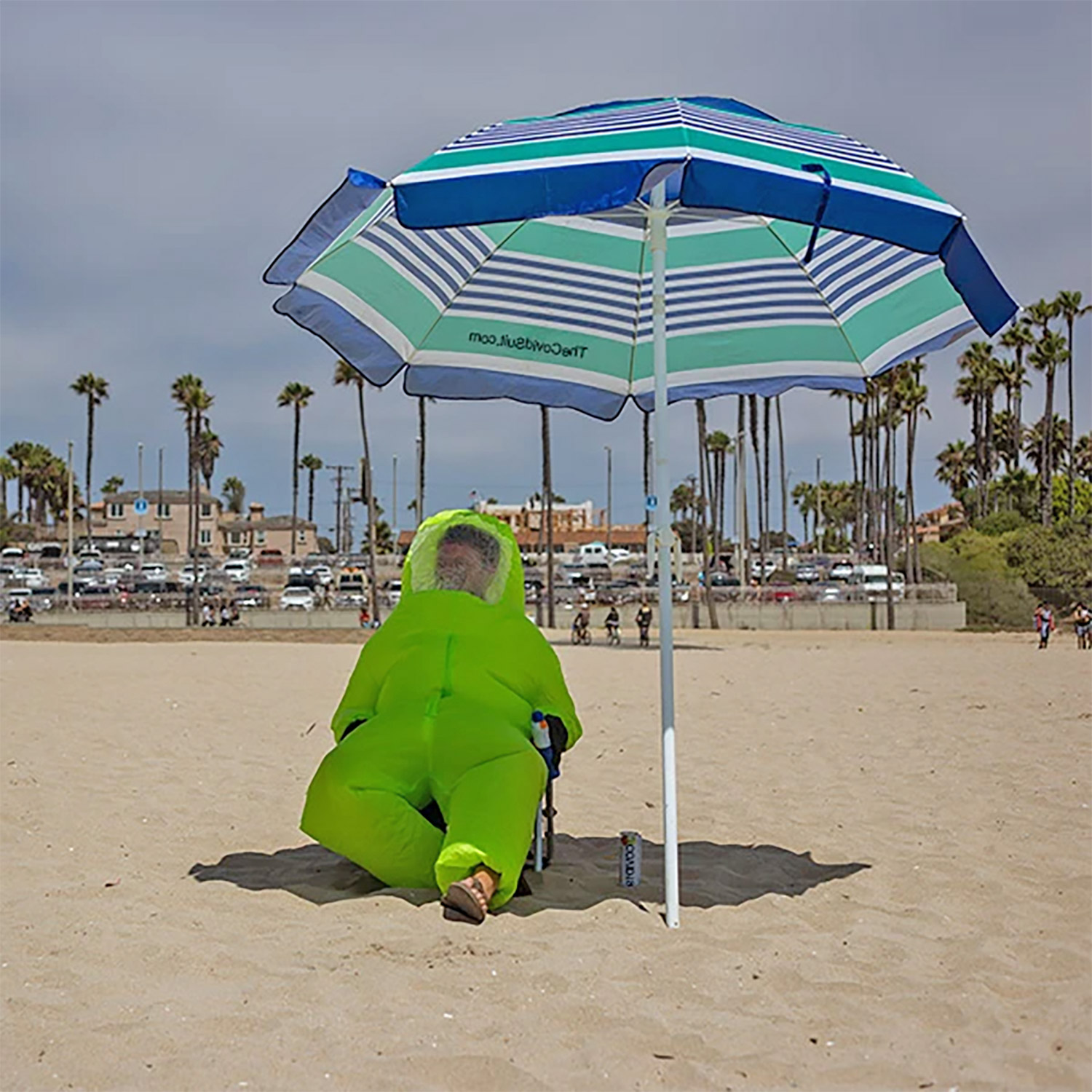 This fabric jumpsuit is everything you need to win the best costume at a Halloween party. It's designed to provide happiness and fun to people of all ages. Just like Barney Stinson would say, "Suit Up!!" but this time with this inflatable suit costume.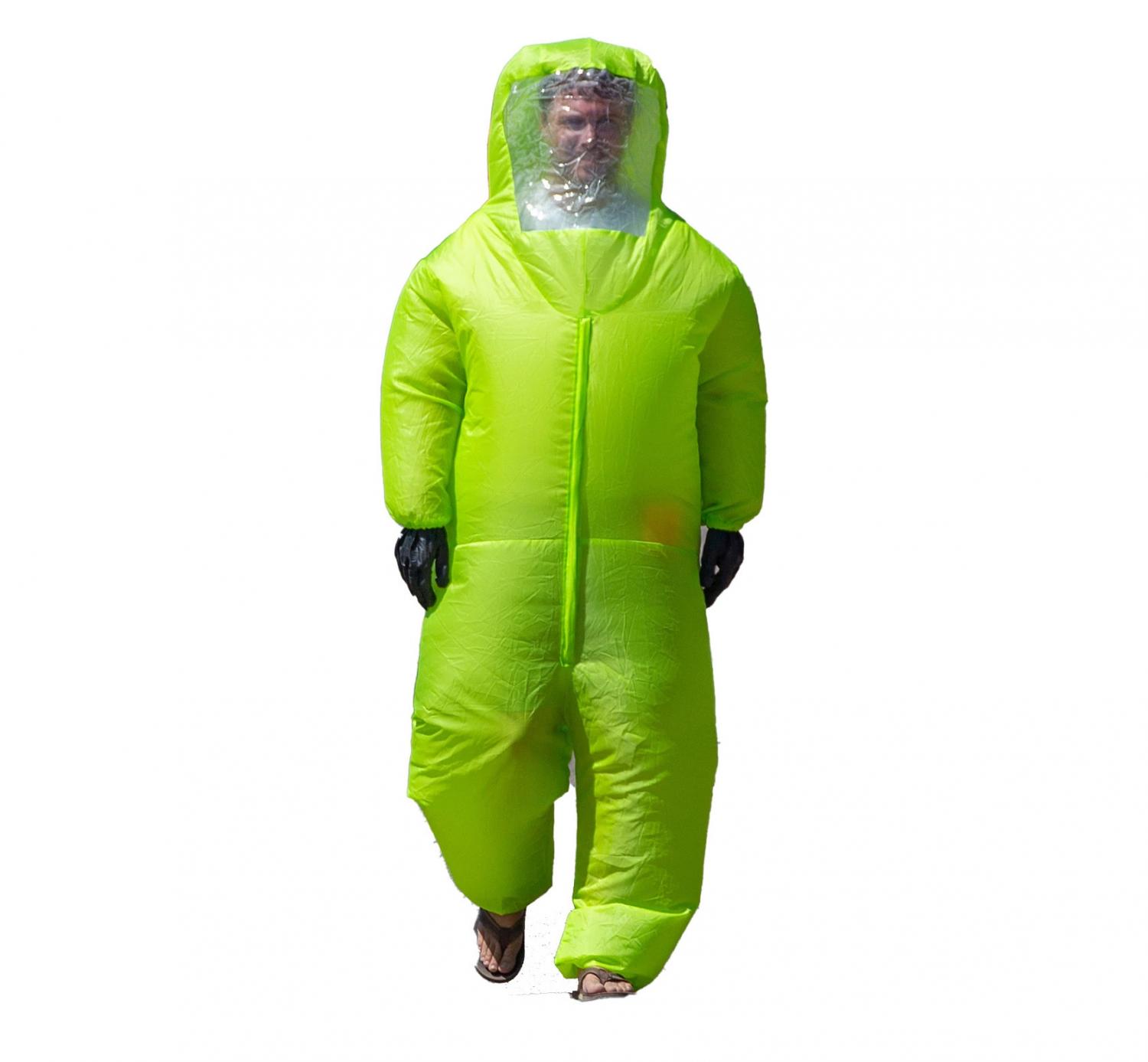 It goes without saying that it's not a good idea to get into the suit after you have eaten a bean burrito, there is no wafting in there. This inflatable costume is not limited to adults only, there is a kid's option too. Adults from the sizes of 5'0" to 6'2" and kids from the sizes of 3'6" to 4'8" will fit perfectly on this amazing inflatable suit costume.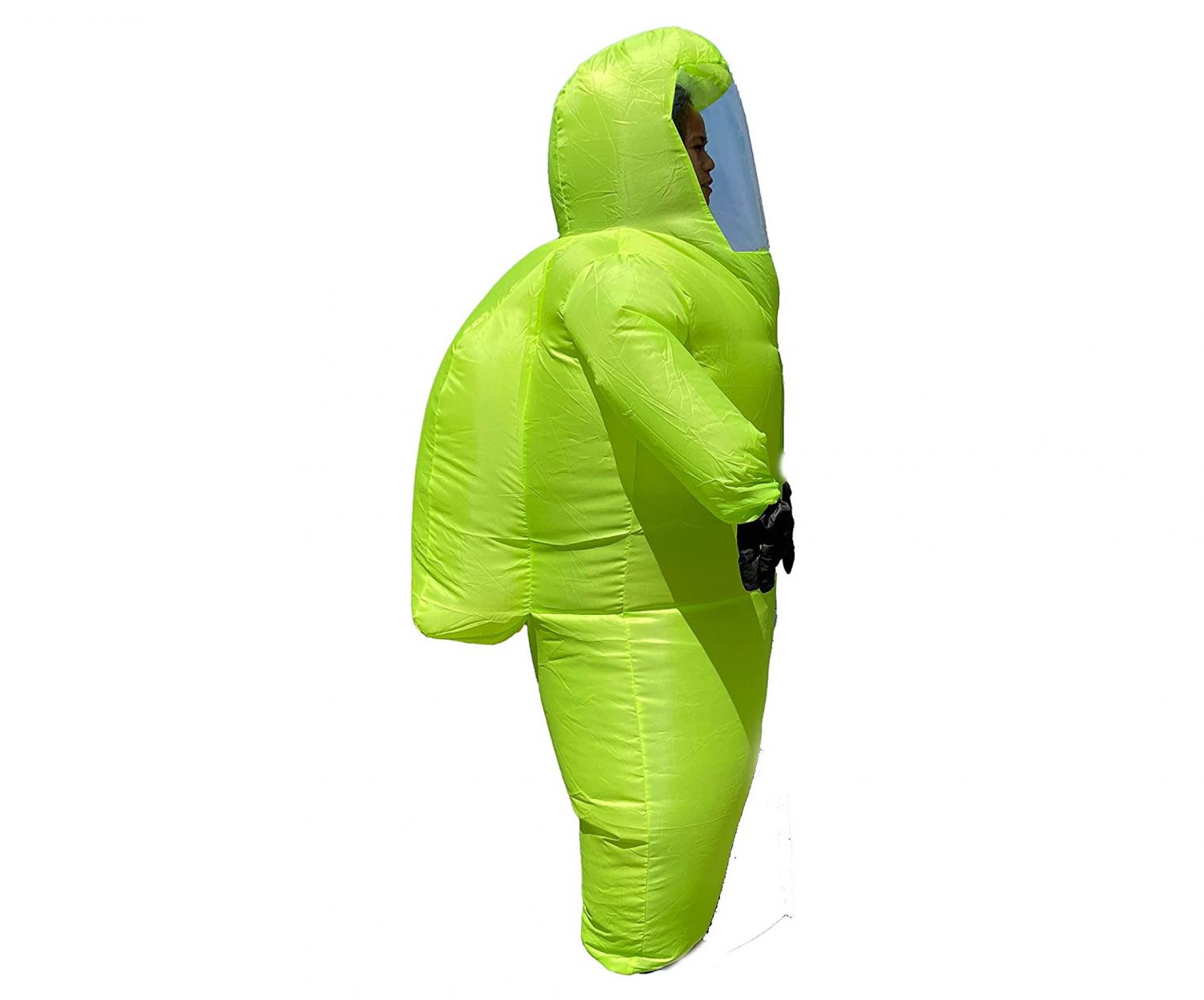 You can bring smiles or looks of confusion to those around you once you get on the inflatable hazmat suit. They will be wondering whether you're going too far in protecting yourself during this pandemic.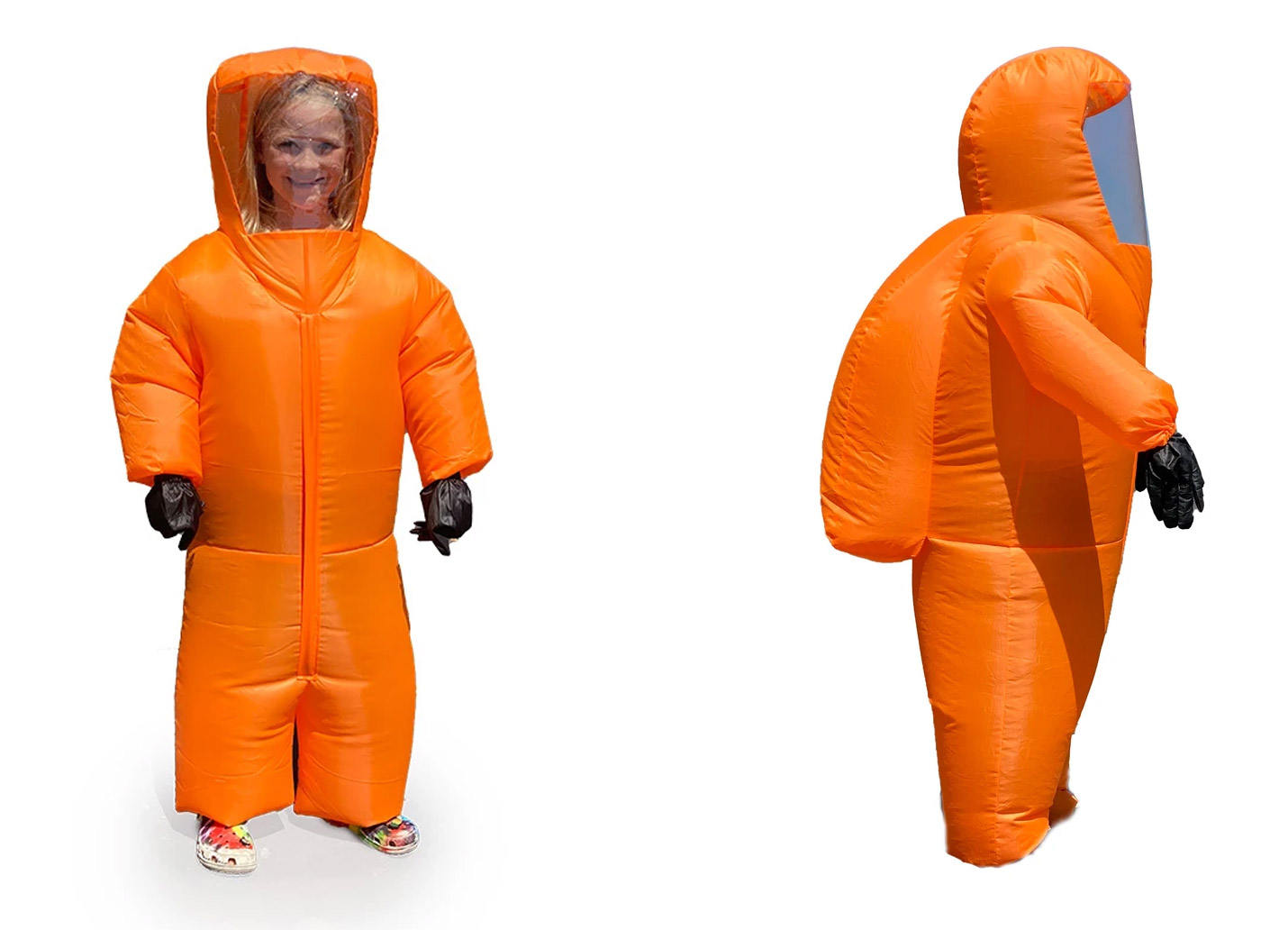 To get into the inflatable suit costume, enter legs first with the suit placed behind you. Pull up the lower portion all the way up then flip the top part over and zip up. Voila! You'll be looking like Walter White ready to start cooking in the lab. Keep in mind that this is just a fun costume and it's not to protect you from hazardous stuff out there. It's a costume suit for comedic relief so keep it on the playful side and don't take it too seriously. It also goes without saying that swimming in it is a very bad idea.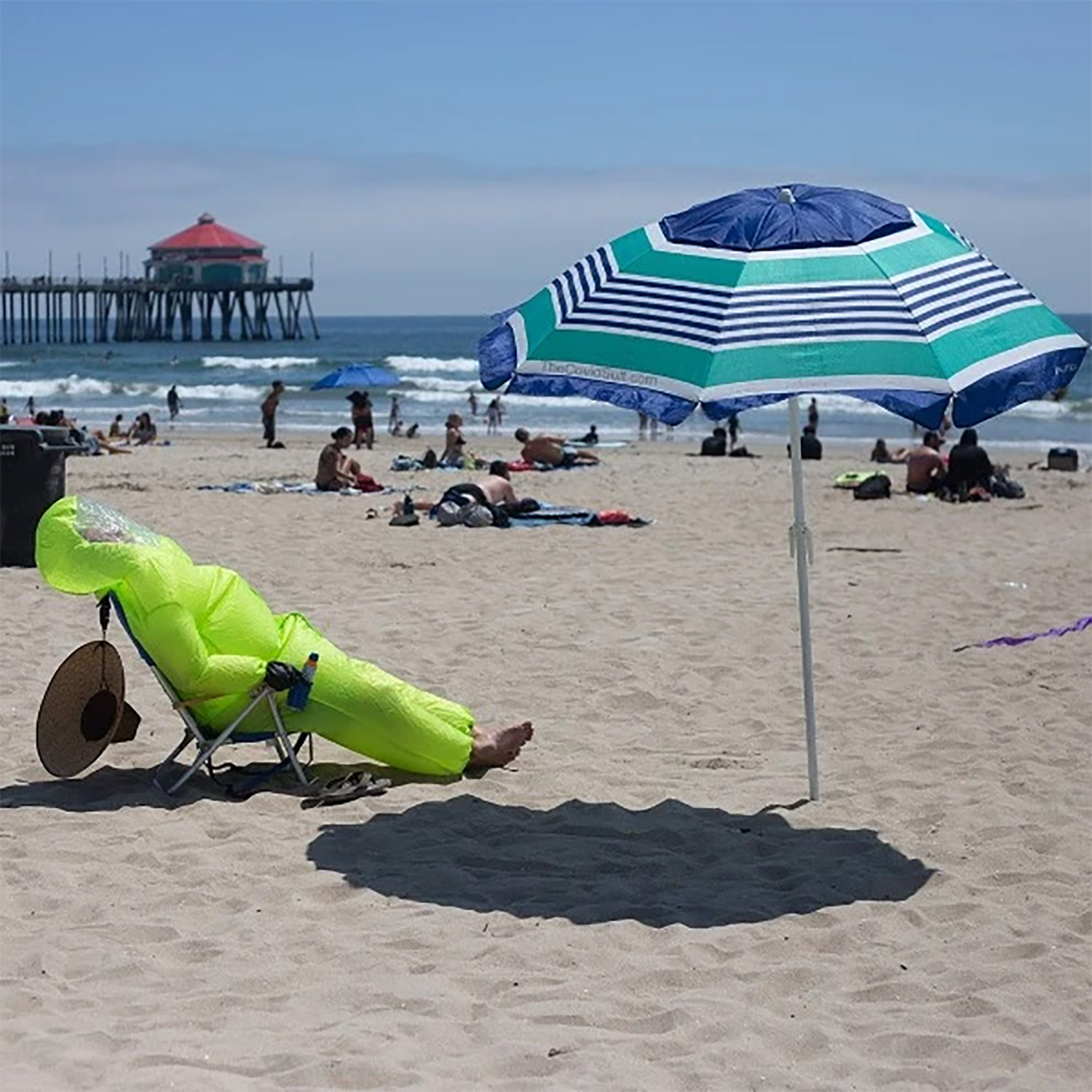 This is a very versatile costume and if you're creative enough you can pair it up with just about anything. For example, you could pair up with someone else and they could put on an inflatable covid-19 costume, and you put on this 'protective' inflatable suit. This would insinuate that your friend is the covid-19 virus and you're the protection.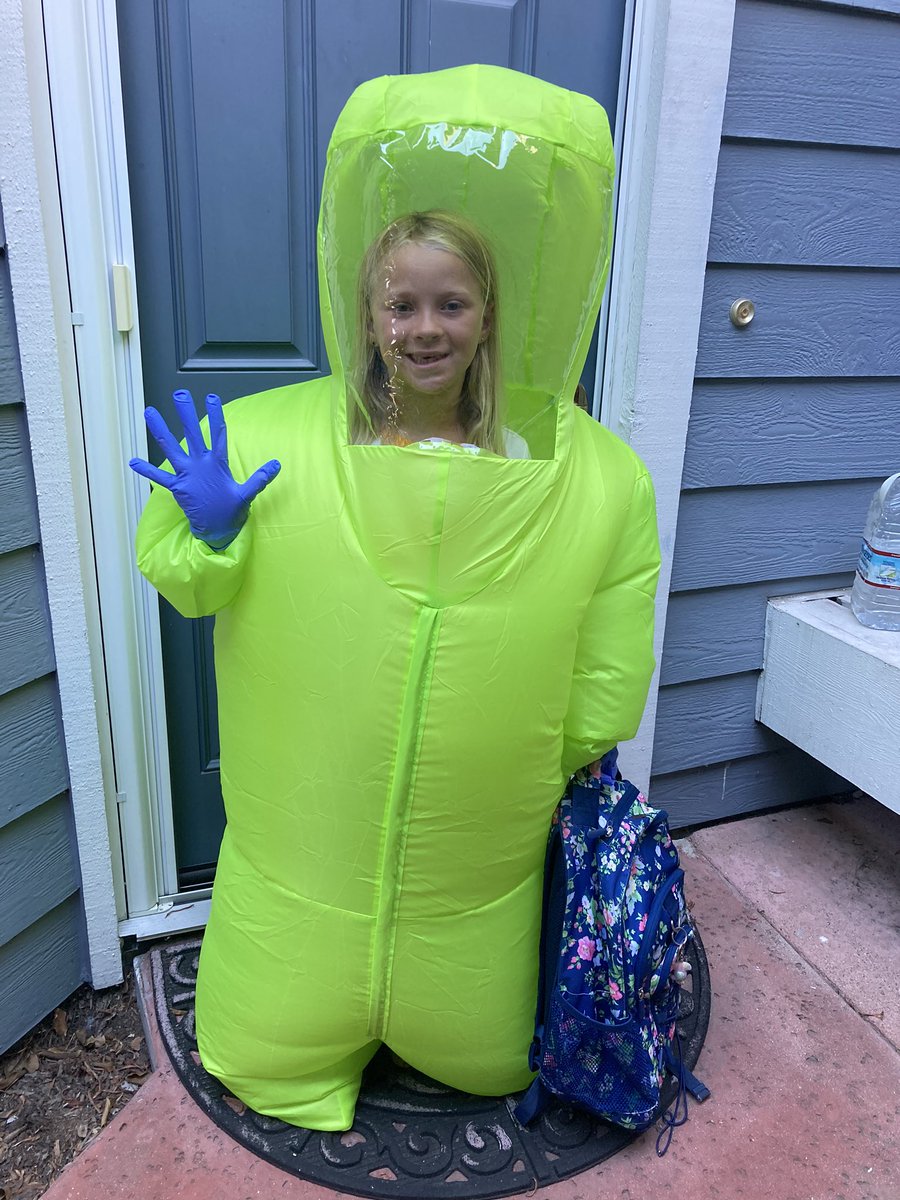 There are very many creative ways you could put the inflatable hazmat costume into use, and if your creative juices are not flowing, you could always consult google and improvise where possible. You could even cheer up a loved one who's been admitted to the hospital.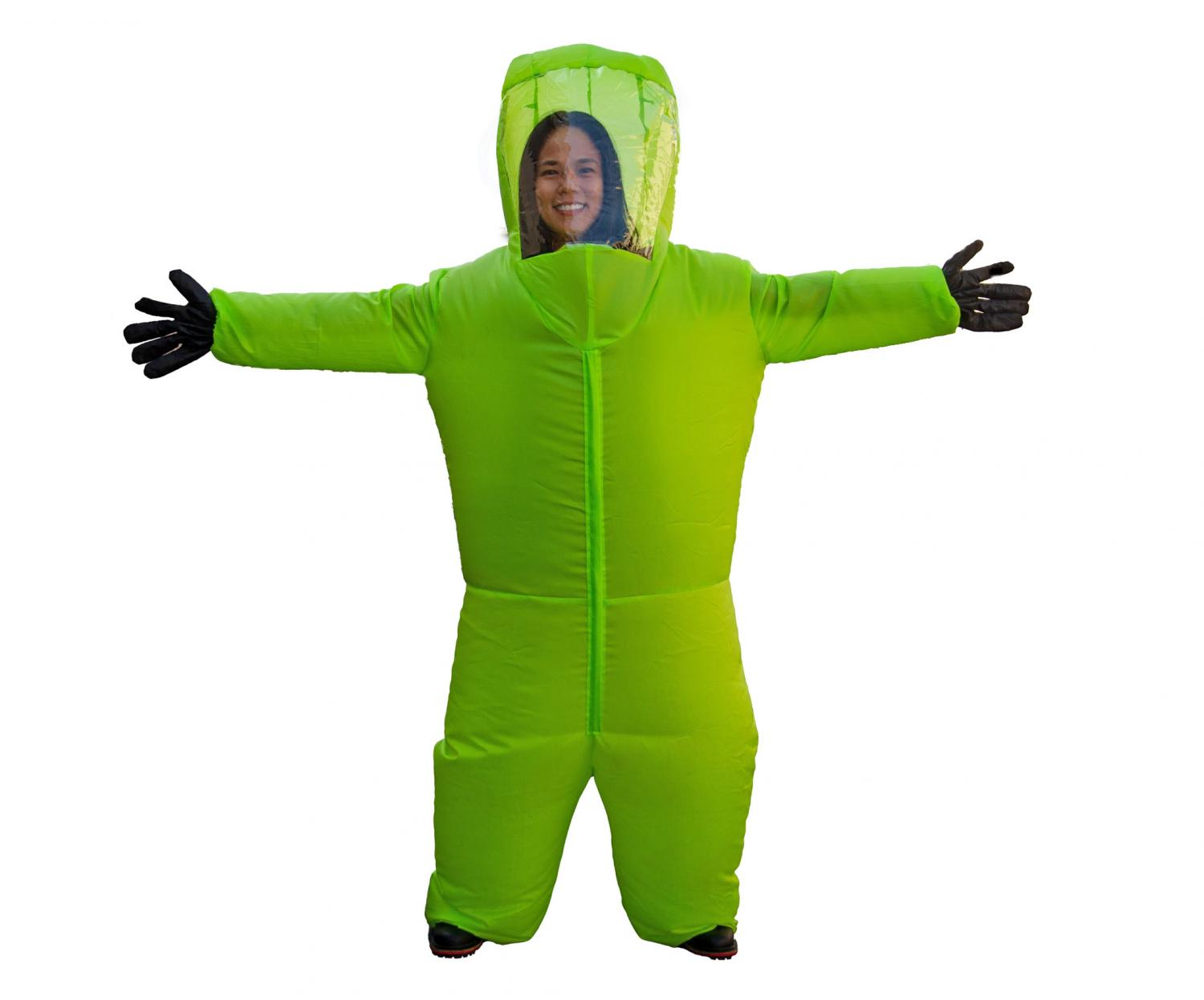 The adult option has three colors available; Green, Orange, and Yellow while for the kids, the green color option is not available as of now. By chance the plastic is wrinkled on arrival, just use a blow drier in medium heat to straighten it up if needed.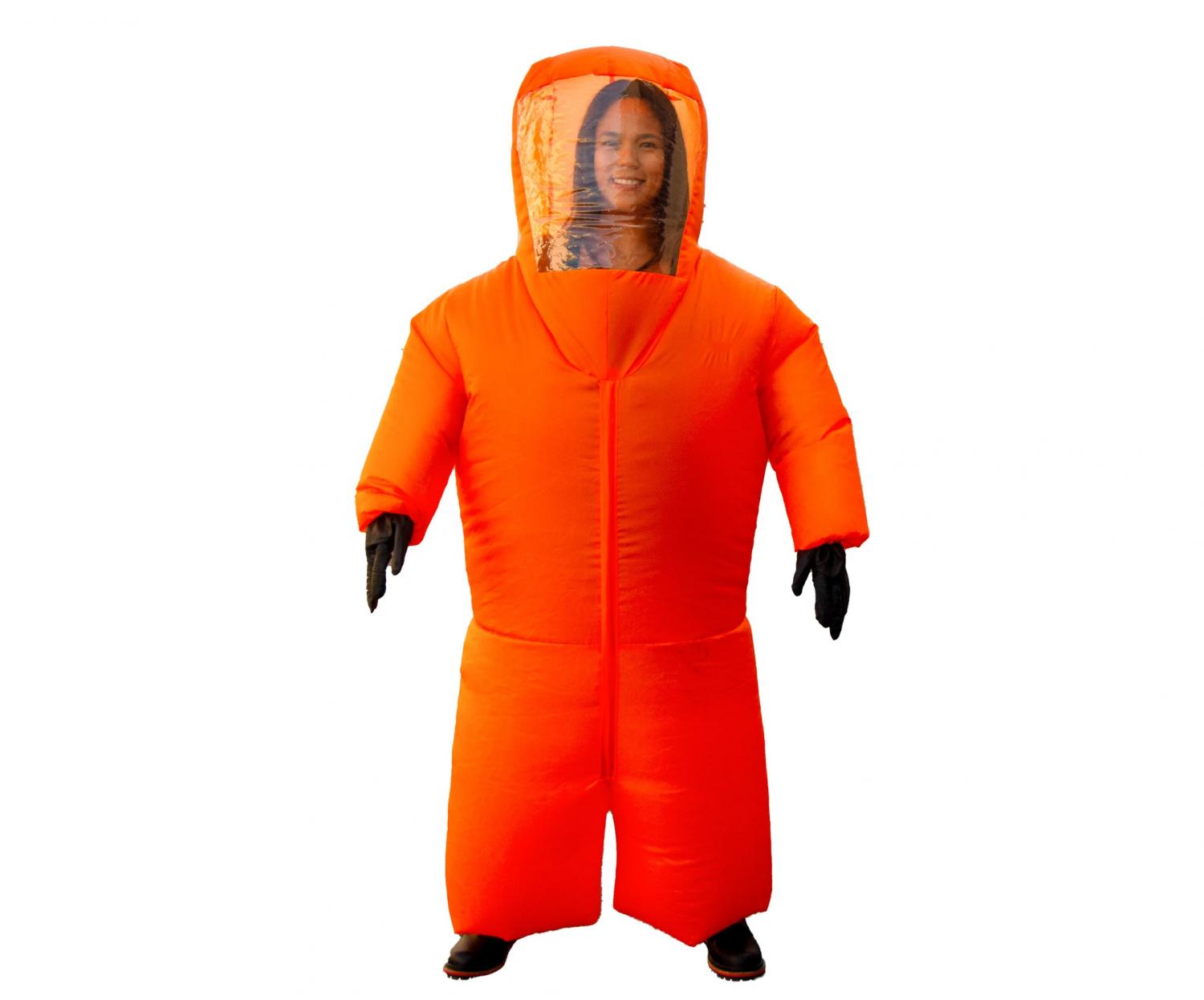 There isn't a better way to hand out candy to kids this Halloween while playing safe. The kids will have fun with it too. As a gift, this inflatable suit costume would be perfect for that guy who is obsessive with personal hygiene especially after the onset of the pandemic.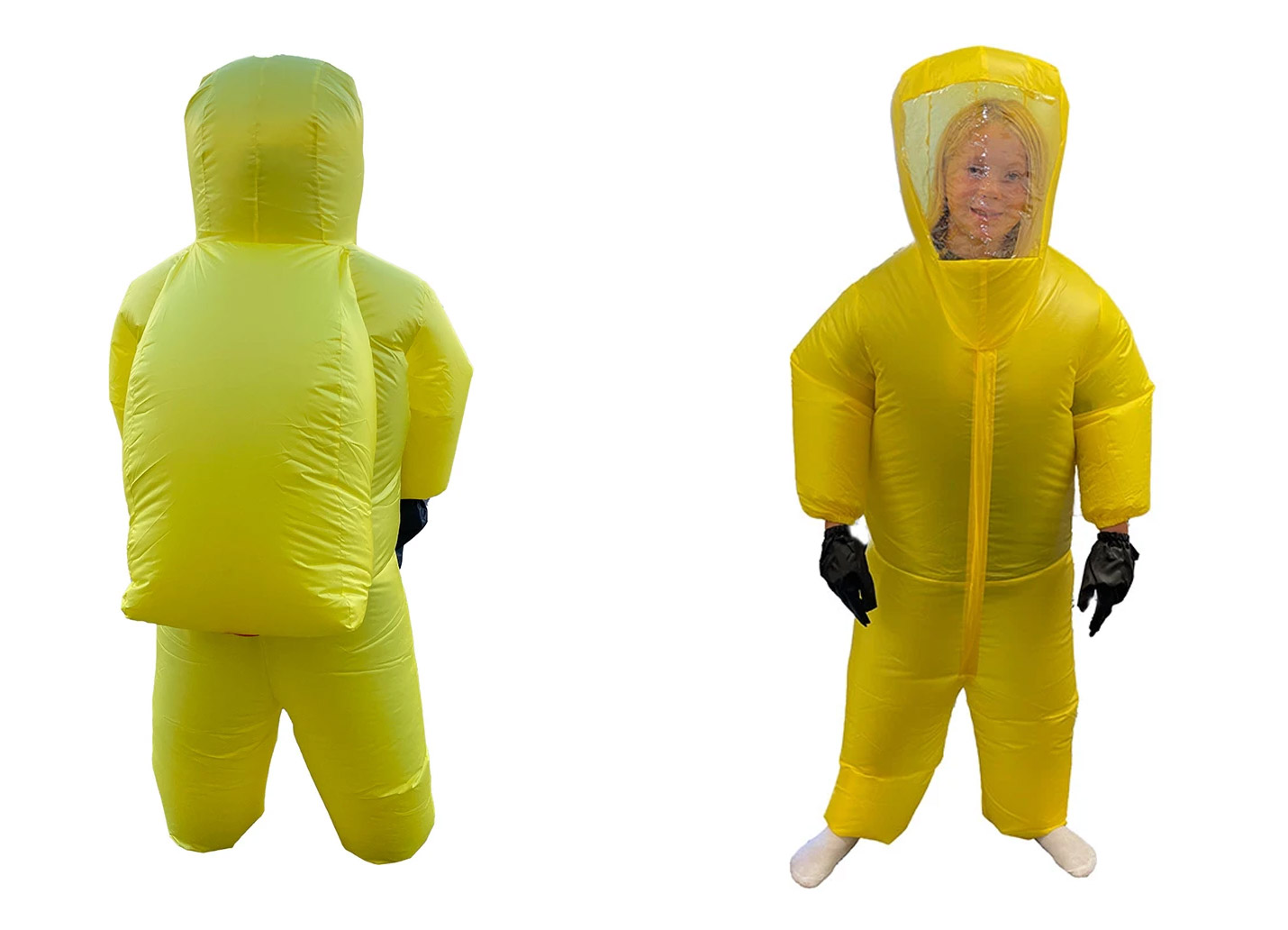 Kids will also love it because they have started to see such things and you know how much they love imitation. Bring smiles and happy memories to those around you with the fantastic inflatable suit costume.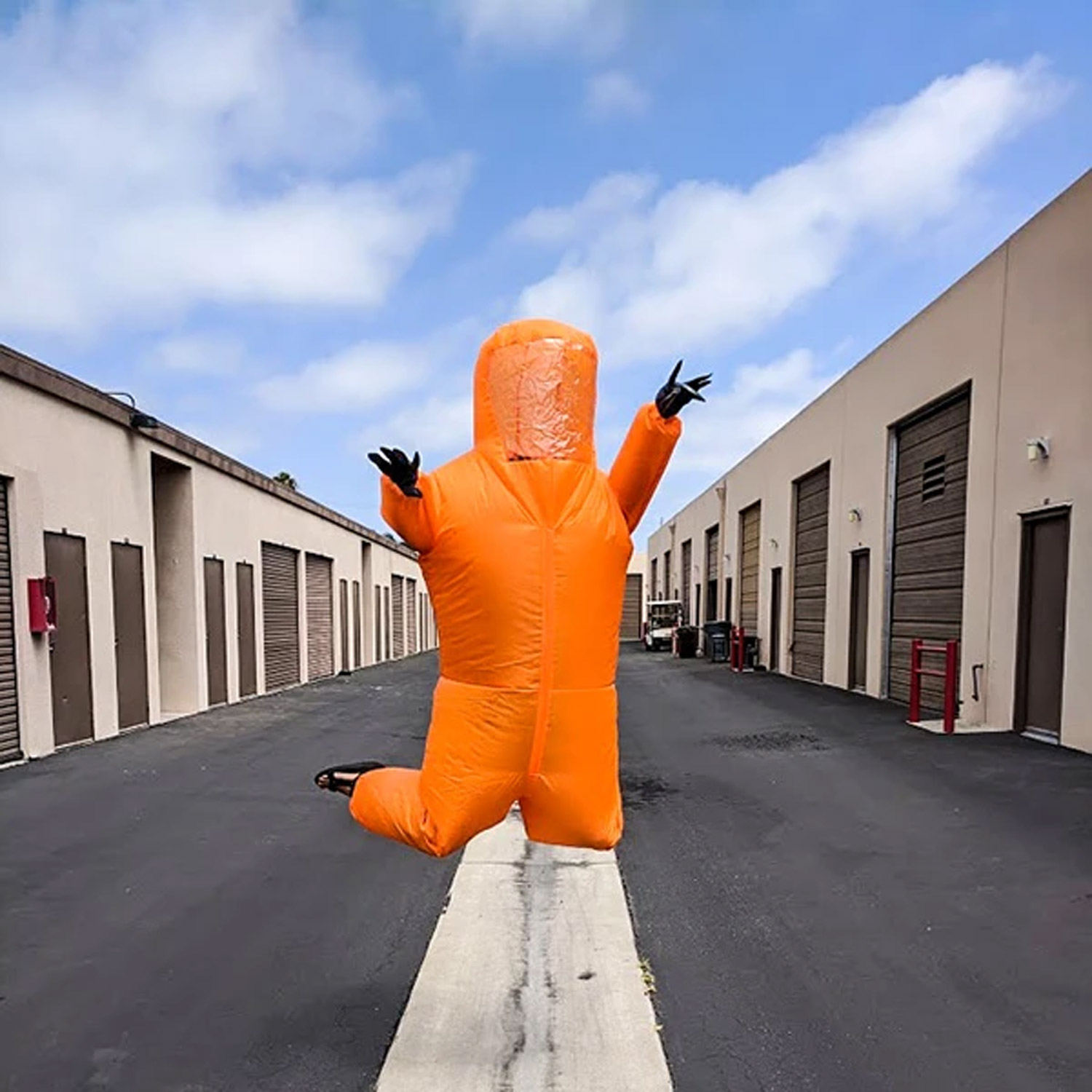 The inflatable hazmat suit Halloween costume comes in sizes for both kids and adults!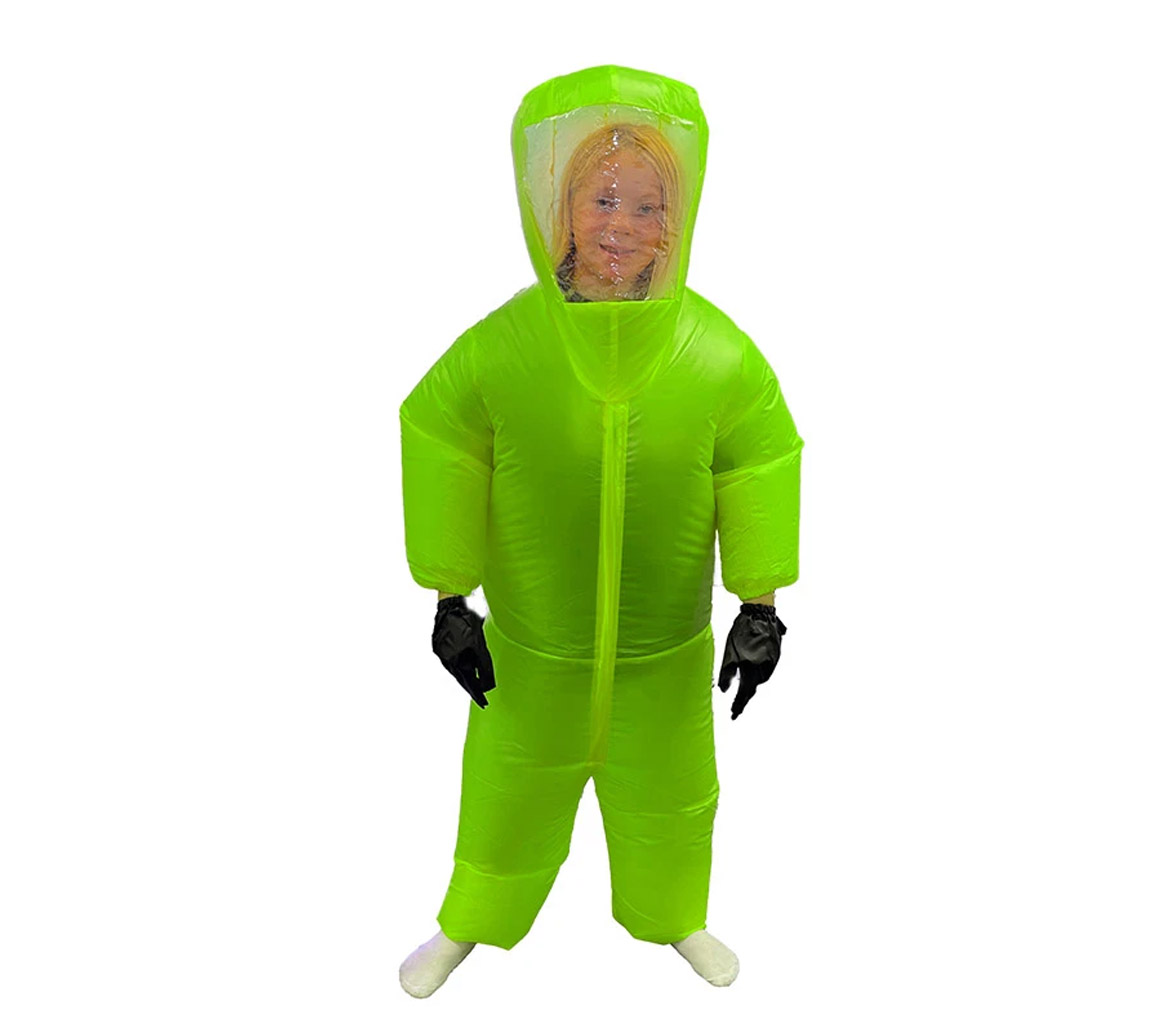 The funny hazmat Halloween costume also comes in three different color choices, including red, green, and yellow!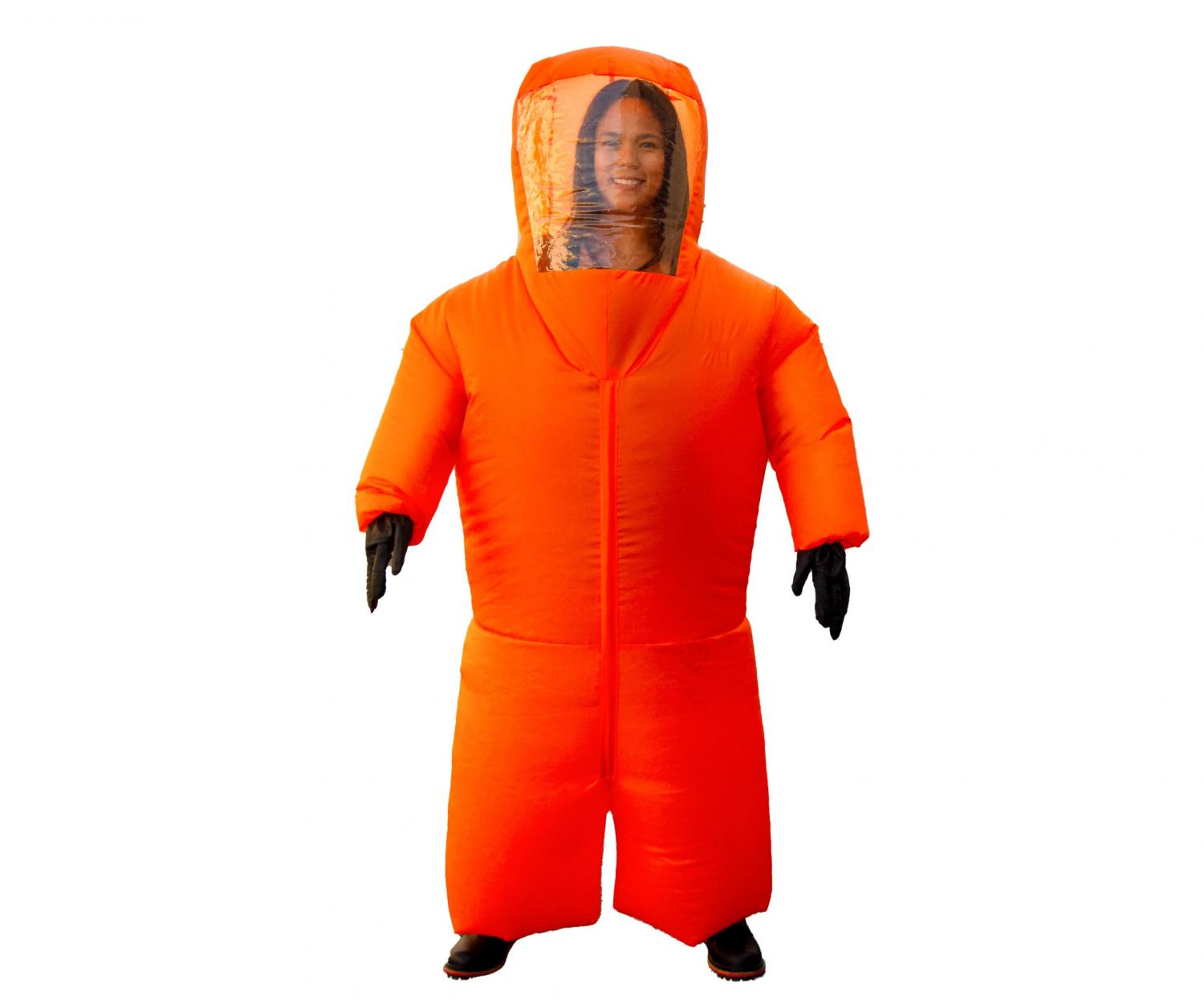 The inflatable hazmat suit costume pairs perfectly with their inflatable Covid-19 costume!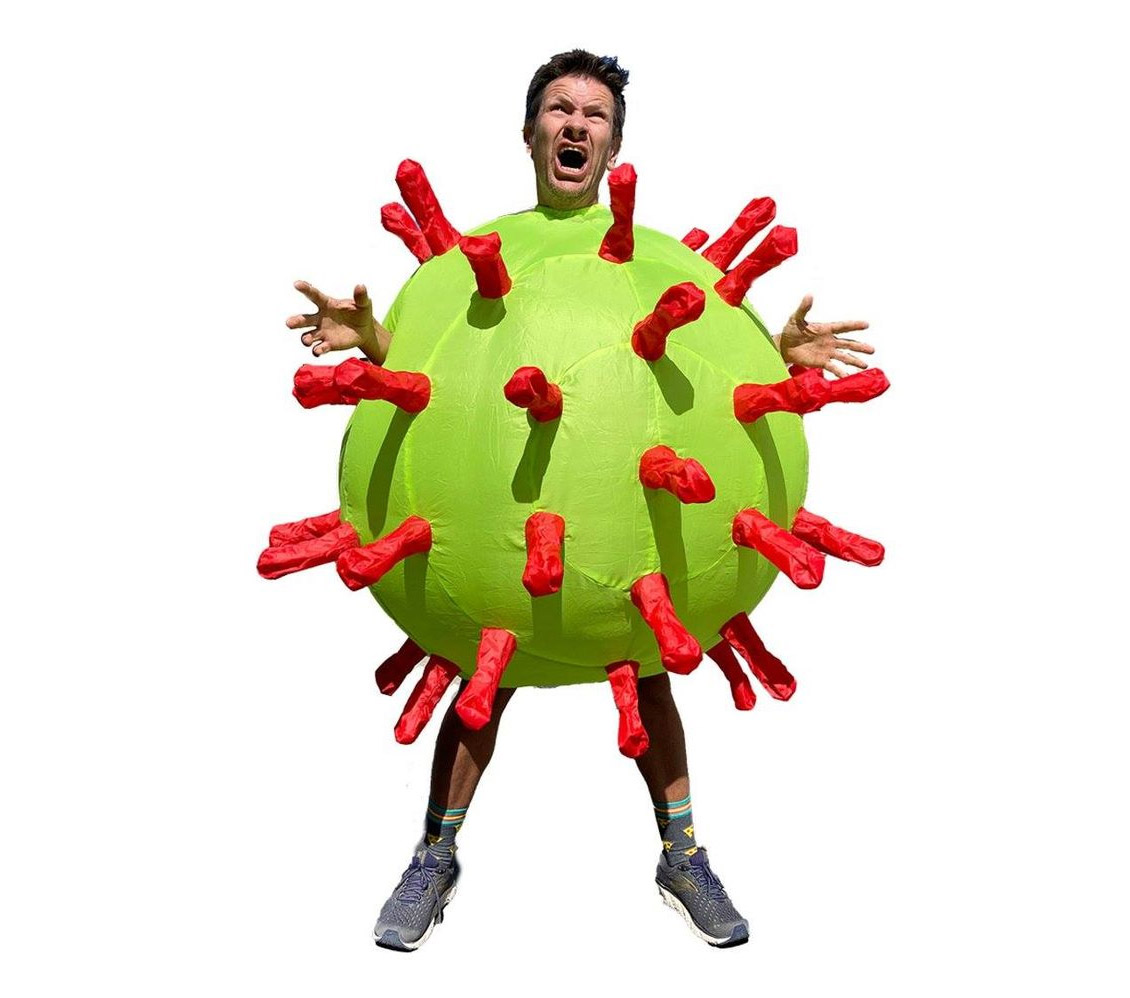 The kids version of the inflatable hazmat suit goes for around 40 bucks, whereas the adult version of the inflatable hazmat suit costume goes for around 50 bucks!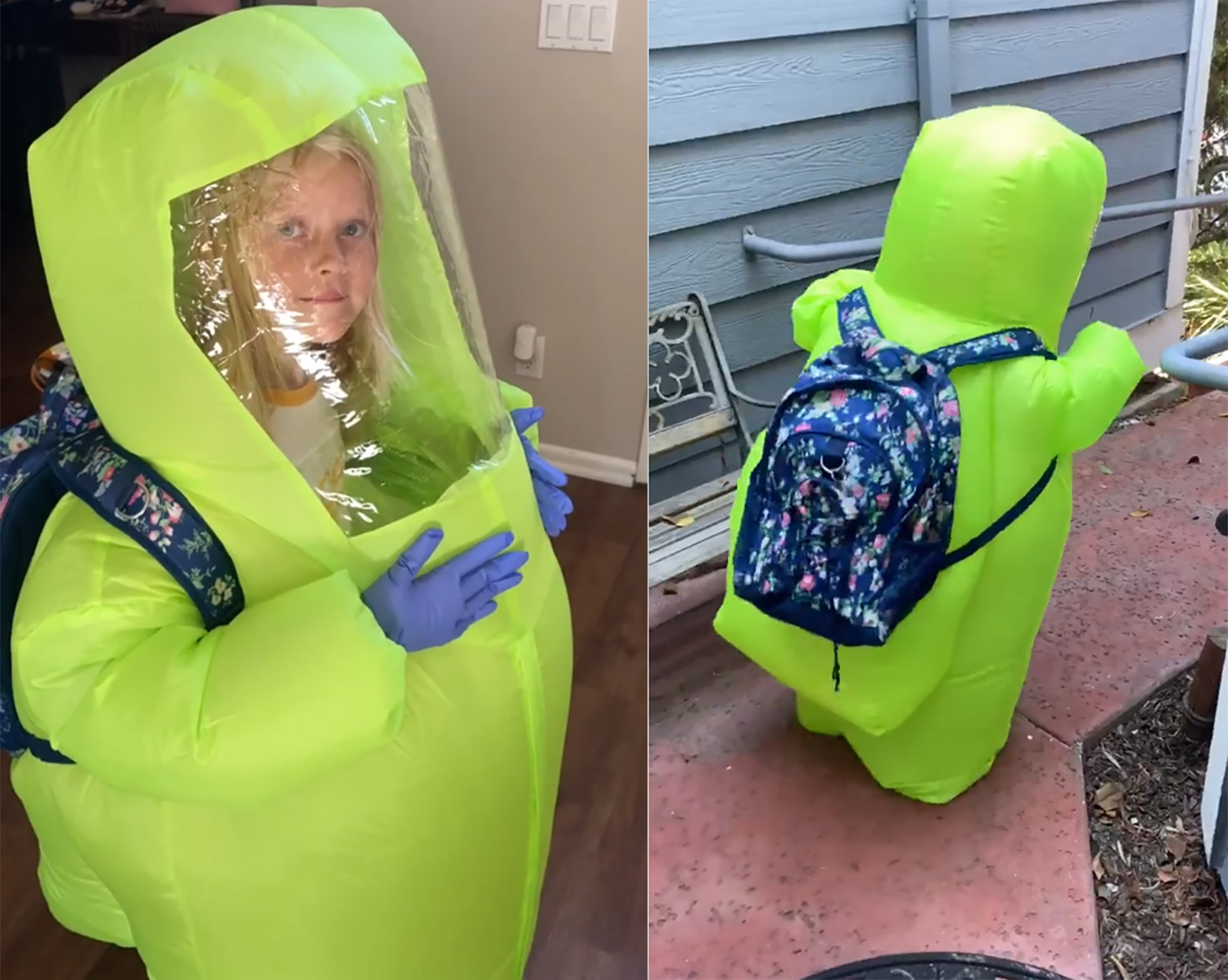 Check out the inflatable hazmat suit Halloween costume in action via the video below!
Subscribe To Our YouTube Channel