This Incredible Scorpion Chair Might Be The Ultimate Evil Villain Chair
By Ryan on 12/22/2021 8:57 AM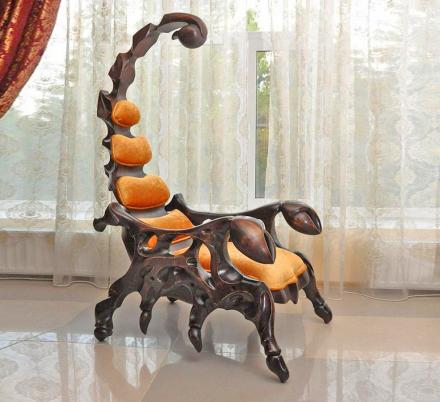 The Scorpion Chair is a flamboyant and beautifully designed chair that has a massive head rest that is supposed to resemble a scorpion. Designed and created by Russian woodcarver, sculptor, and painter, Vyacheslav Pakhomov, the Scorpion Chair is a chair fit only for an evil villain, and definitely passes up the Ultimate Evil Villain Chair for most evil.
Can't you just see a Bond villain turning around in this chair while holding a cat as you enter the room? Although seeing as it's not a swivel chair this rules that out.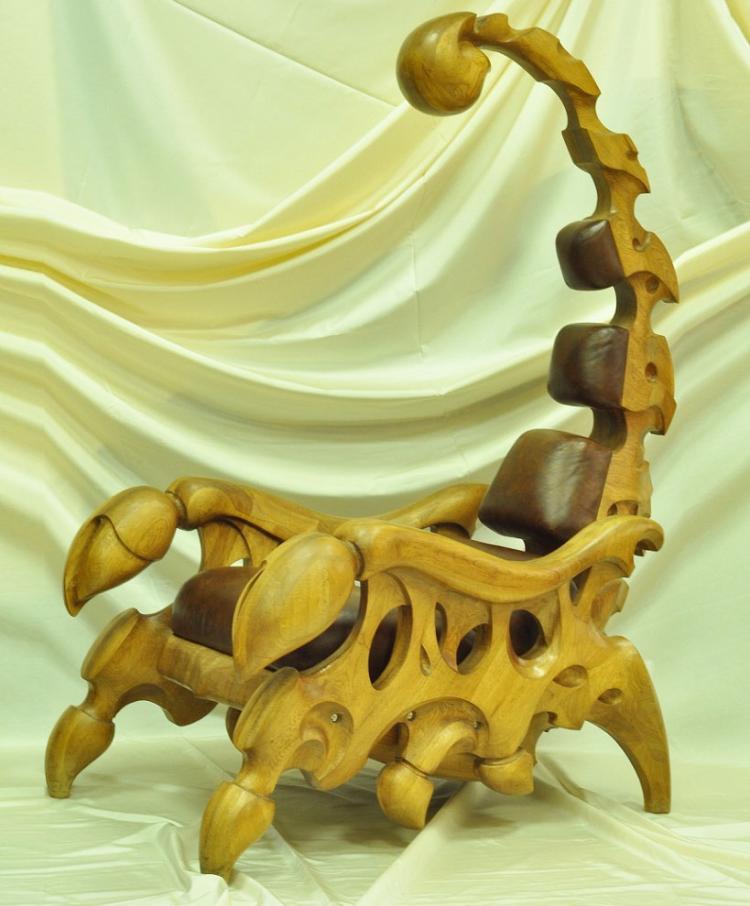 The Scorpion Chair is made from oak wood, with leather padding, and wax, measures a massive 6.5 feet tall x 2.6 feet wide x 3.4 feet deep, and will run you 230,000 rubles (which equates to around $5,750), not to mention how much it will cost you to ship it (which isn't mentioned), hopefully they offer Prime Shipping.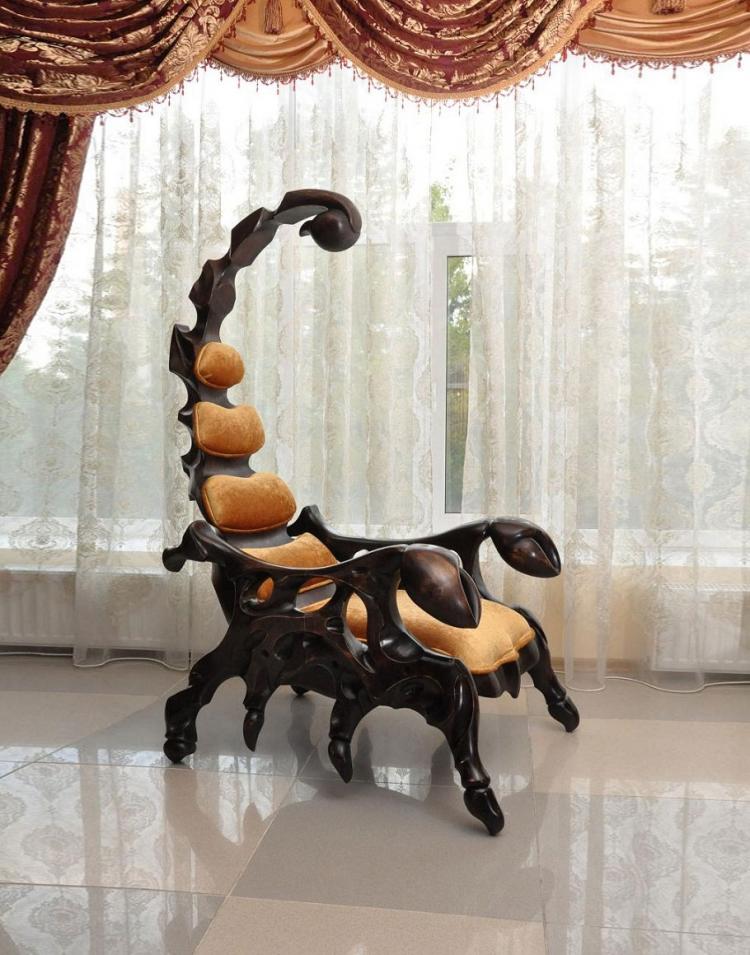 There's actually plans available here that allows you to 3D print your very own Scorpion Chair. Since the actual Scorpion chair is so very expensive, this might be a great alternative for those that have a giant 3D printer. Check the plans page to see instructions and compatible printers.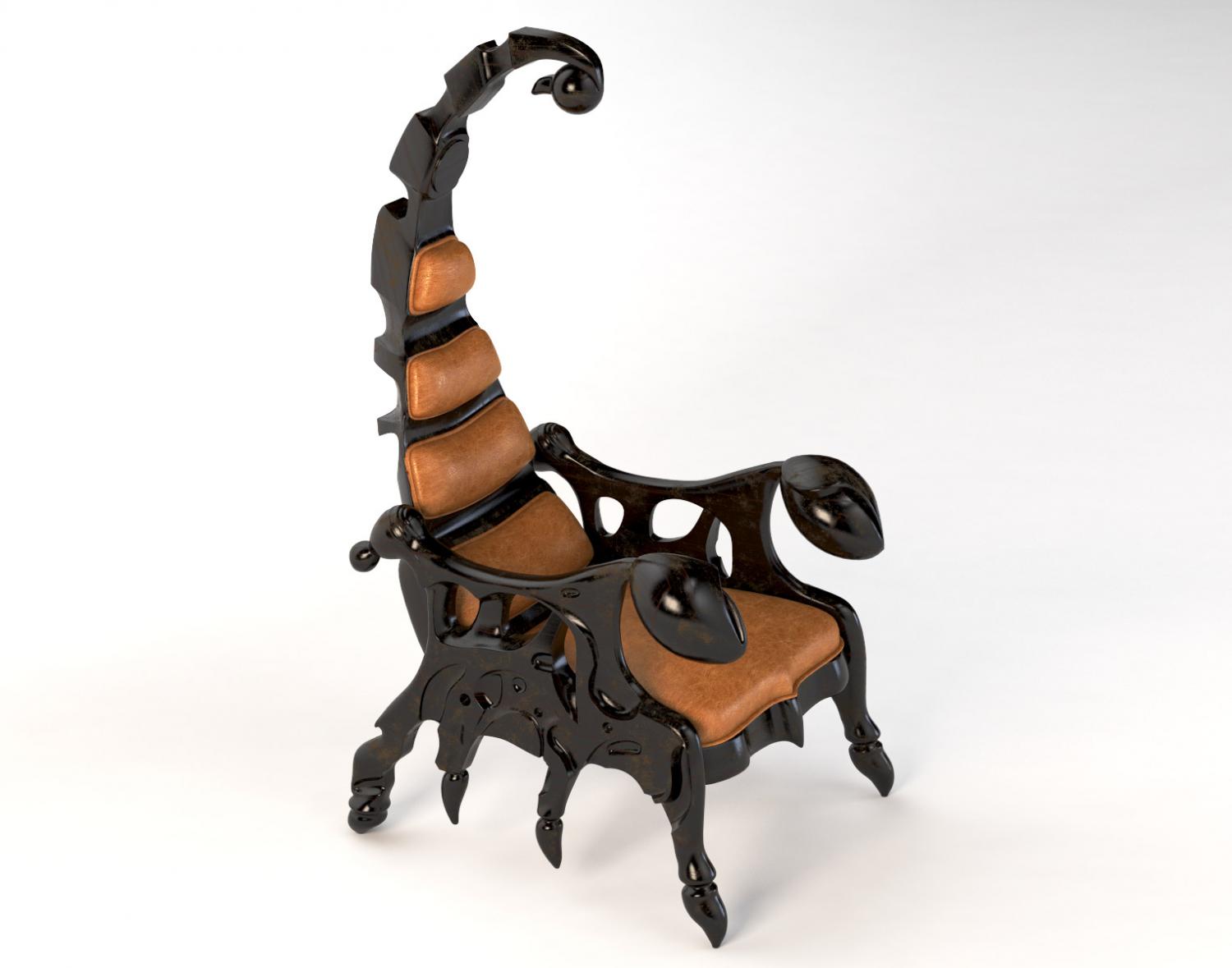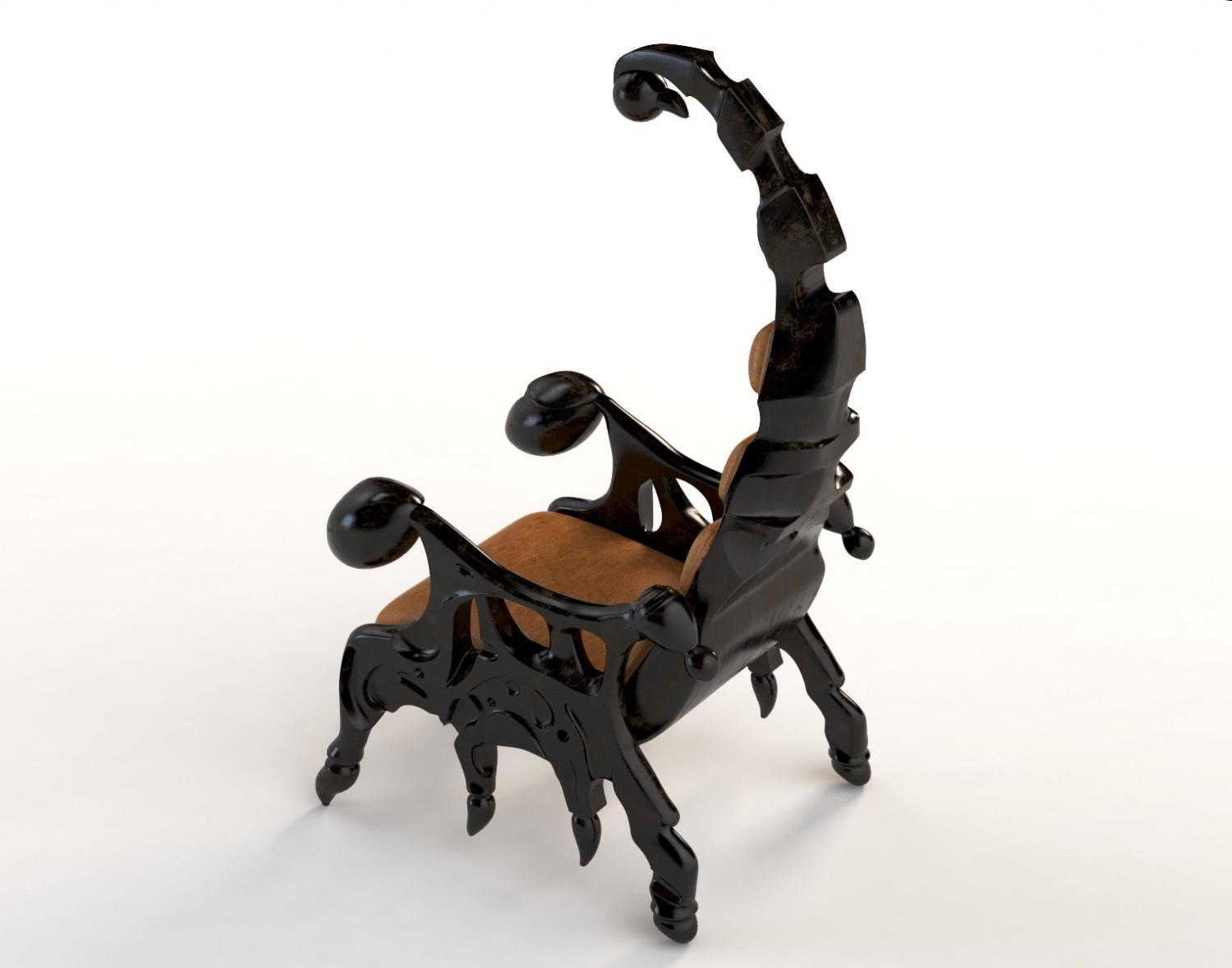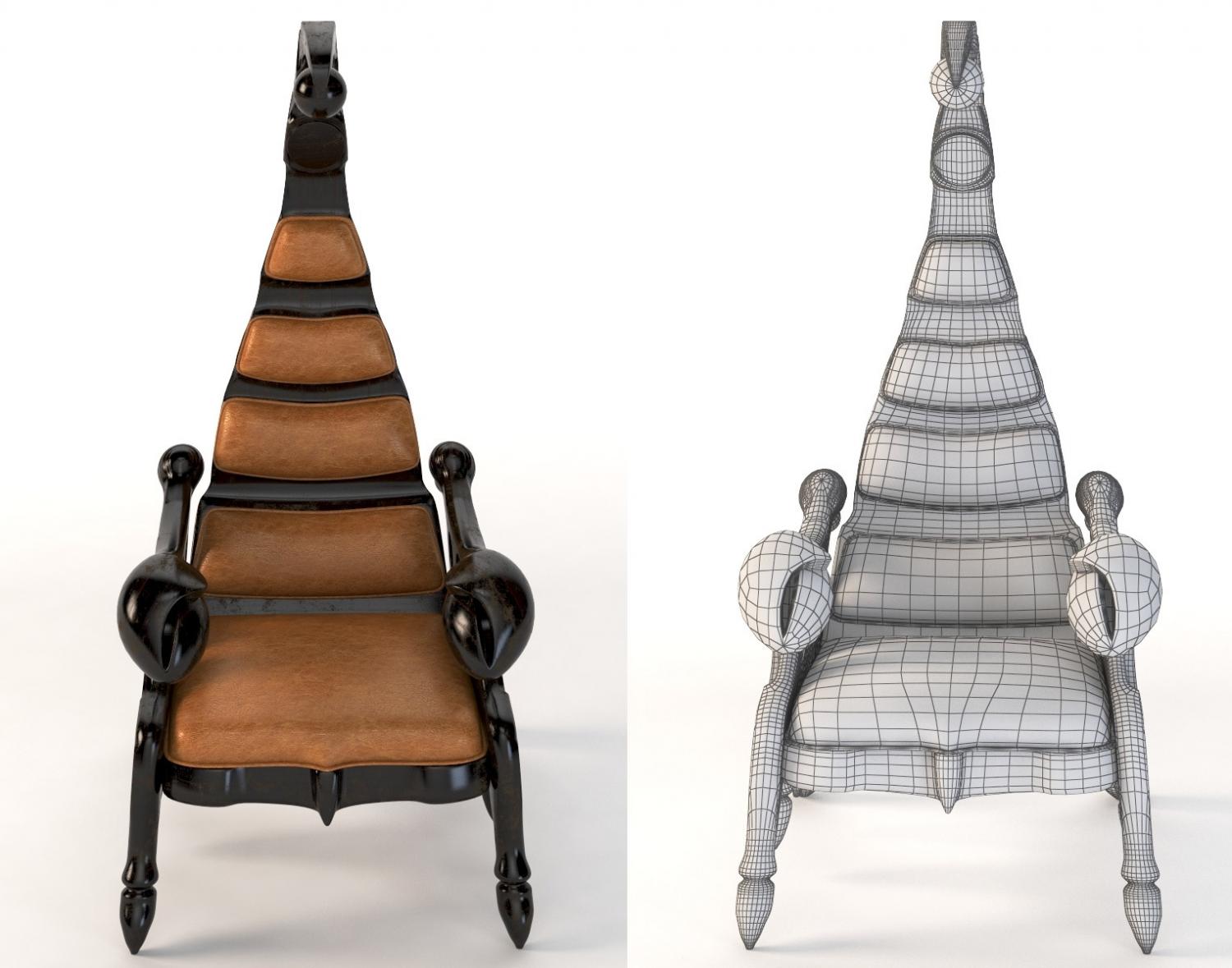 These 3D printing plans let you create the Scorpion chair along with a scorpion table!