These Custom Map Prints Let You Track How Your Relationship Formed In The Cutest Way Possible
By Ryan on 01/24/2020 11:30 AM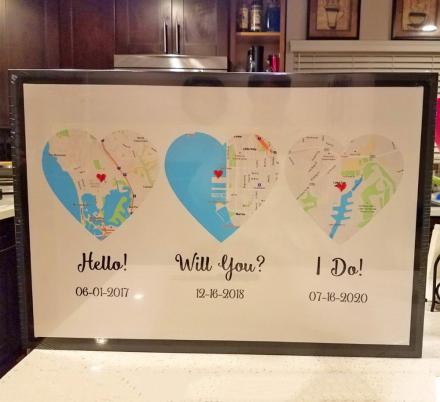 Sure, for Valentine's Day, you could give a Star Wars bouquet, a bouquet of kittens, or even a bouquet of jerky. But what would really do it for your significant other is something extra special, and something that actually means something to them, which they could hopefully cherish forever! This company makes these incredible custom prints that allow you to track how your relationship formed through pinpoints on a map, and it might just be the cutest gift to give for Valentine's day, or an anniversary!
The custom map prints are made by 365Canvas, and they allow you to select three different dates and locations that are pin-pointed onto a heart shaped map. The first date and location is the place and date you first met, the second is the place and date of your marriage proposal, and the third is the date and location of your wedding.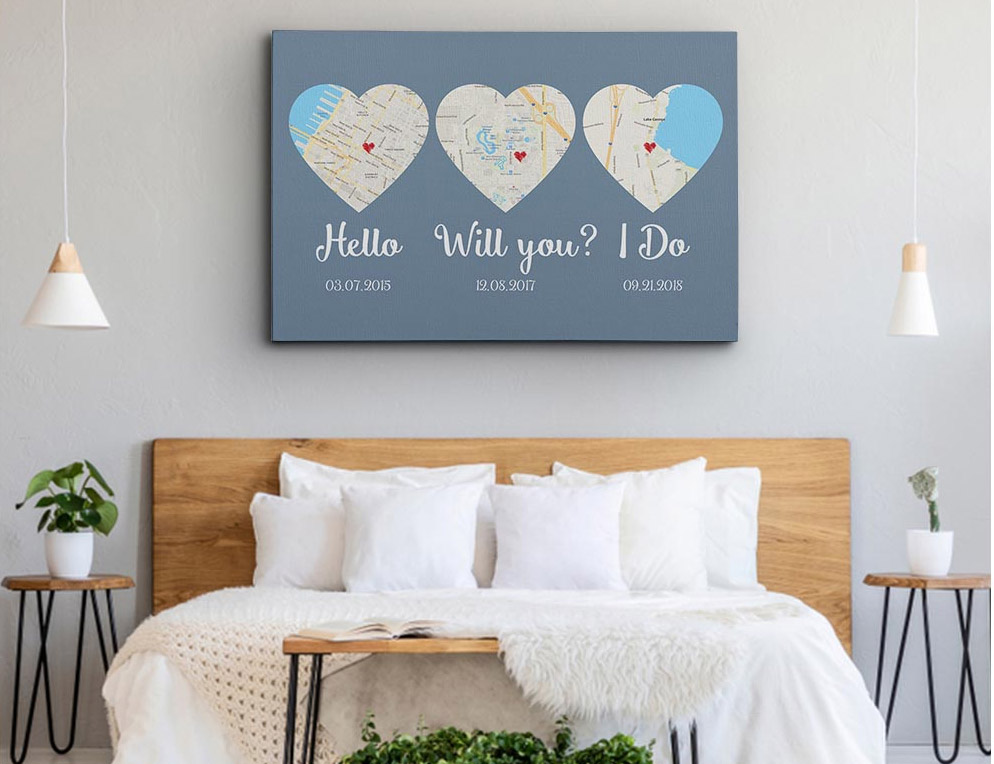 Each location is marked on the map with a heart icon, and below the hearts it reads "Hello!" for the time you first met, then "Will You?" for the time of your marriage proposal, and finally "I do!" for the location of your marriage. Below each title then reads the exact date of each special day.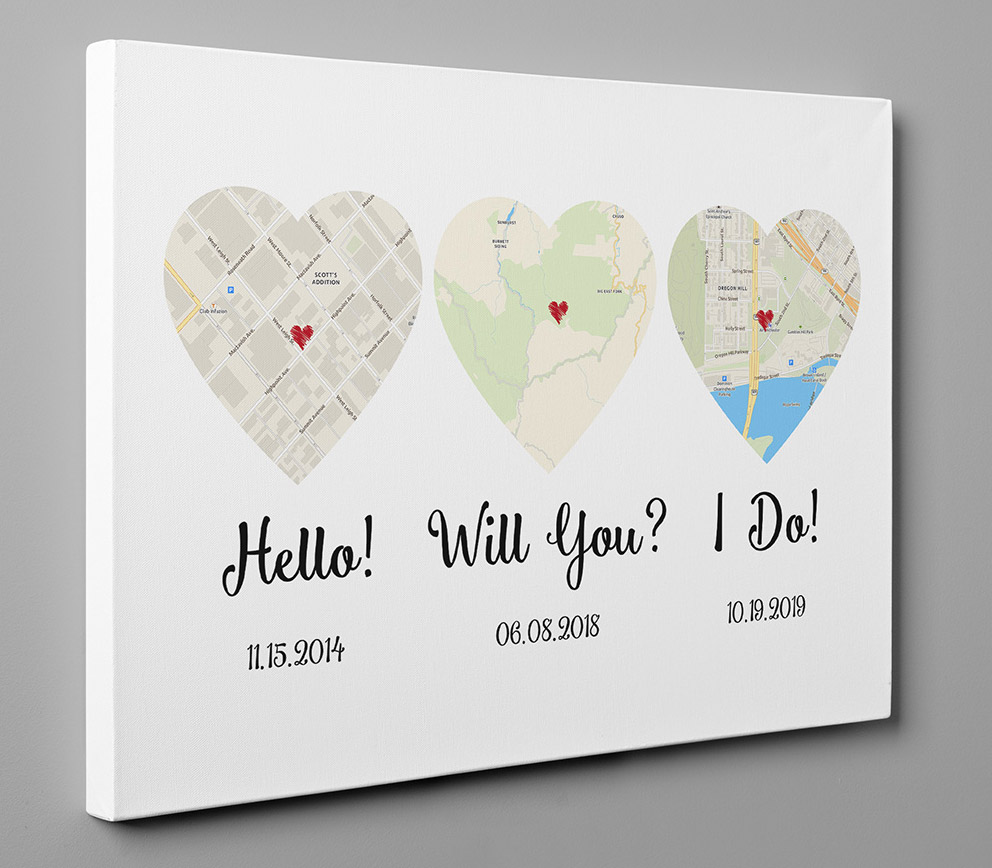 The custom relationship map prints are printed onto a canvas with two different options for sizes, including a smaller 18 inch x 12 inch canvas that'll run around 50 bucks, and a larger canvas that measures 24 inches x 16 inches that'll run around 57 bucks. You can also tack on a black floating frame to the canvas for an extra 33 bucks.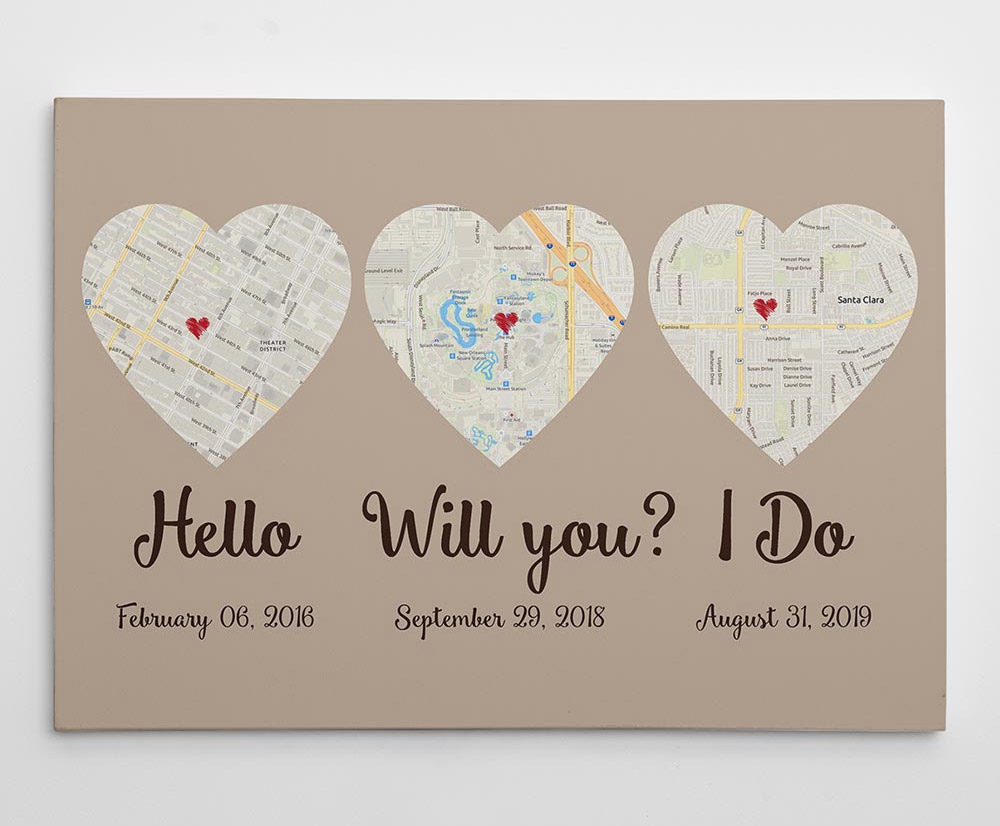 The custom relationship map prints come in a variety of different colors and designs to choose from, including multiple different background color options, a choice between a map or satellite photo for the location pinpoints, options for different languages, black and white map color options, and more.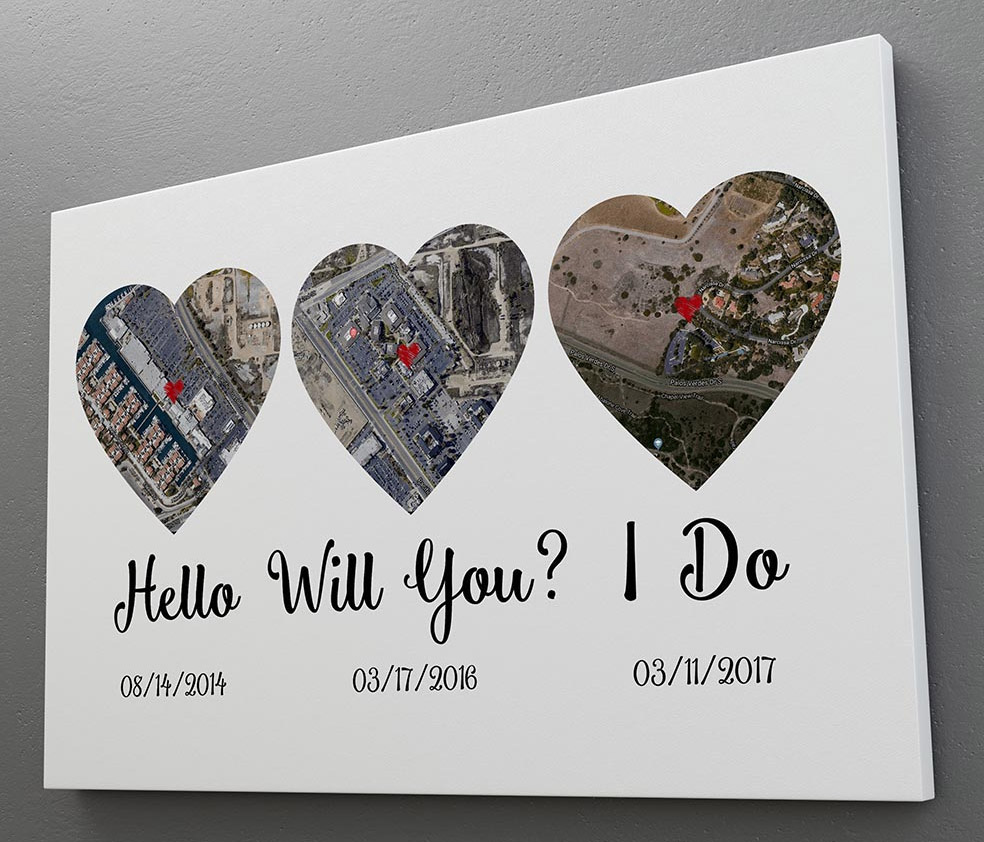 They also offer different types of custom map canvas prints, including puzzle piece map prints with each of the places where you're originally from with the puzzle pieces connecting, a custom home shaped map of your home-base, bear shaped maps to pinpoint where each member of the family was born, and plenty more.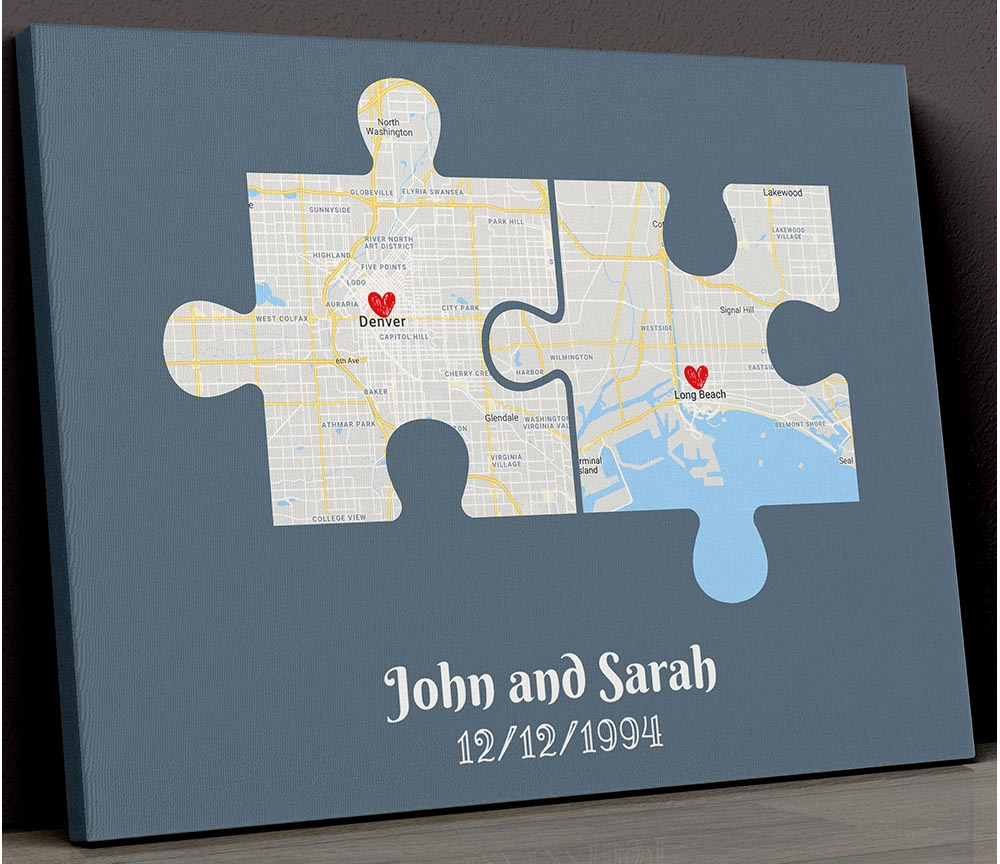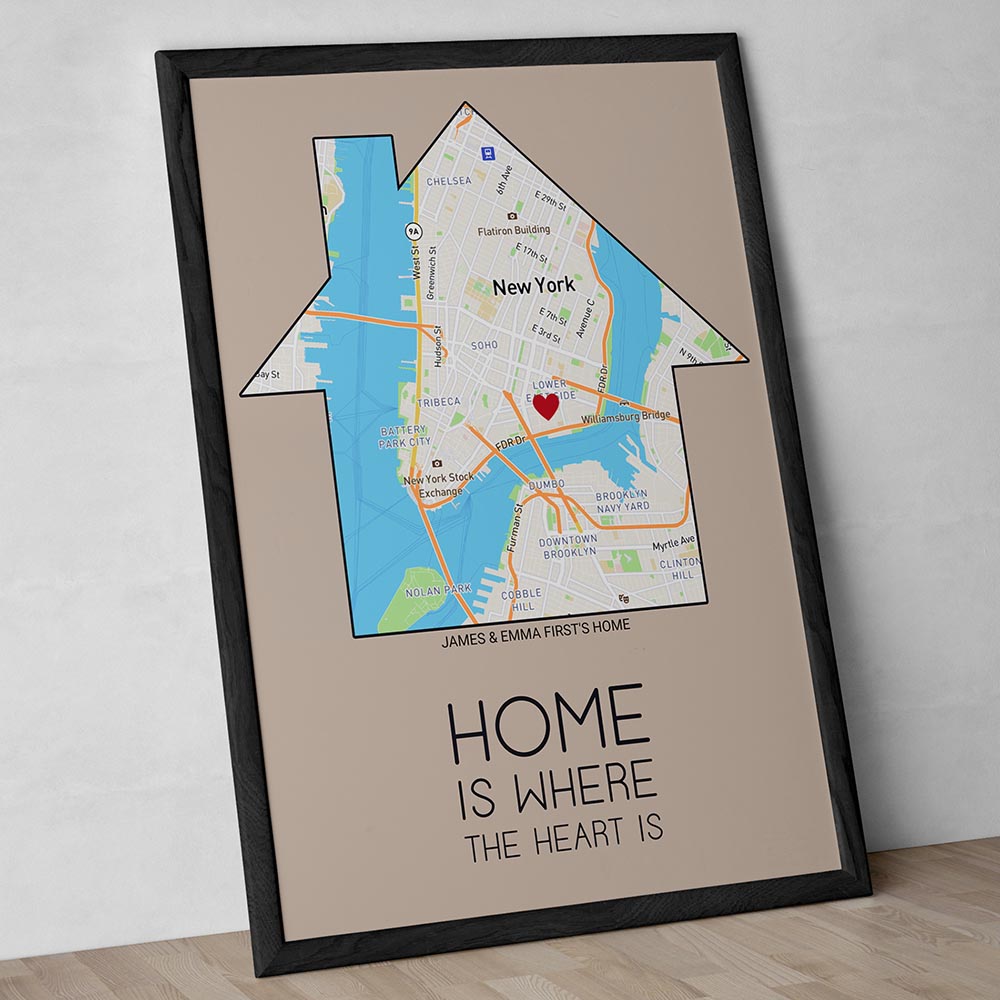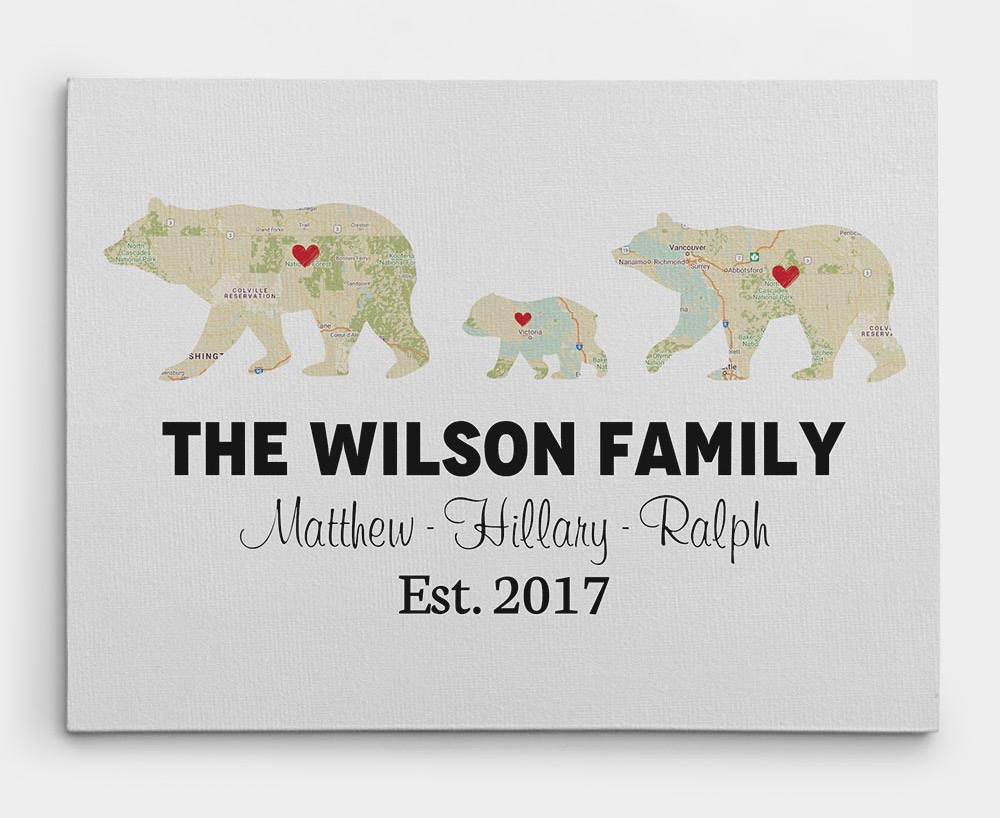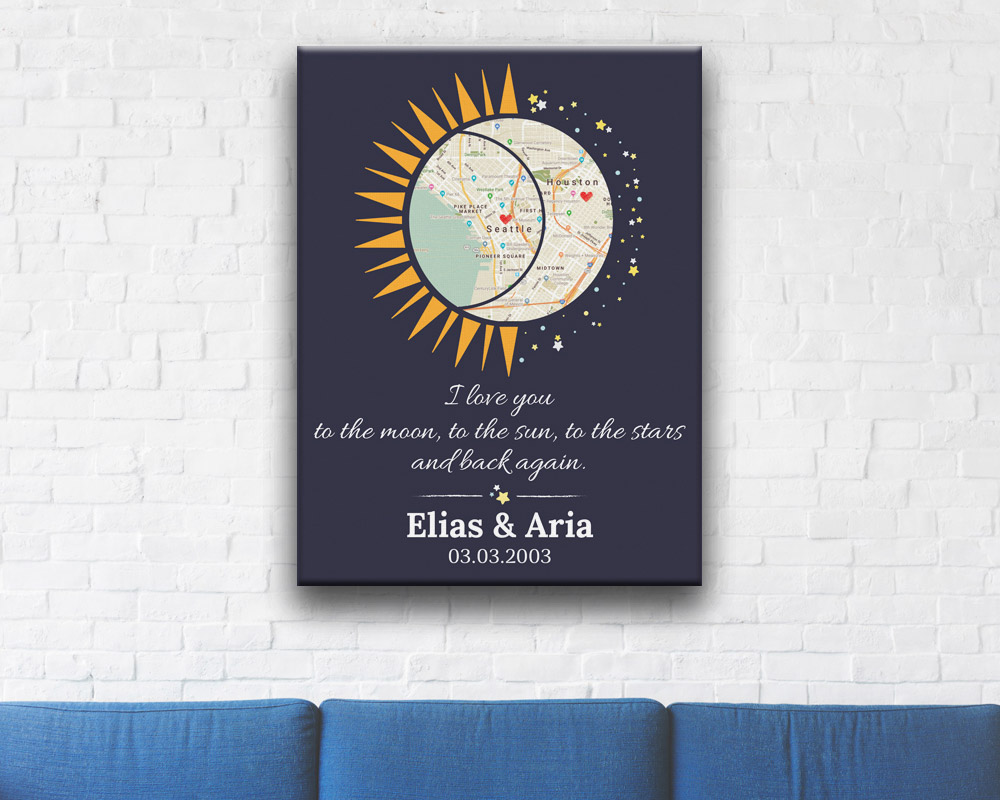 They also offer another version of the heart shaped maps relationship canvas that adds one more step of having a child, you can of course customize it depending on if you had a boy or a girl.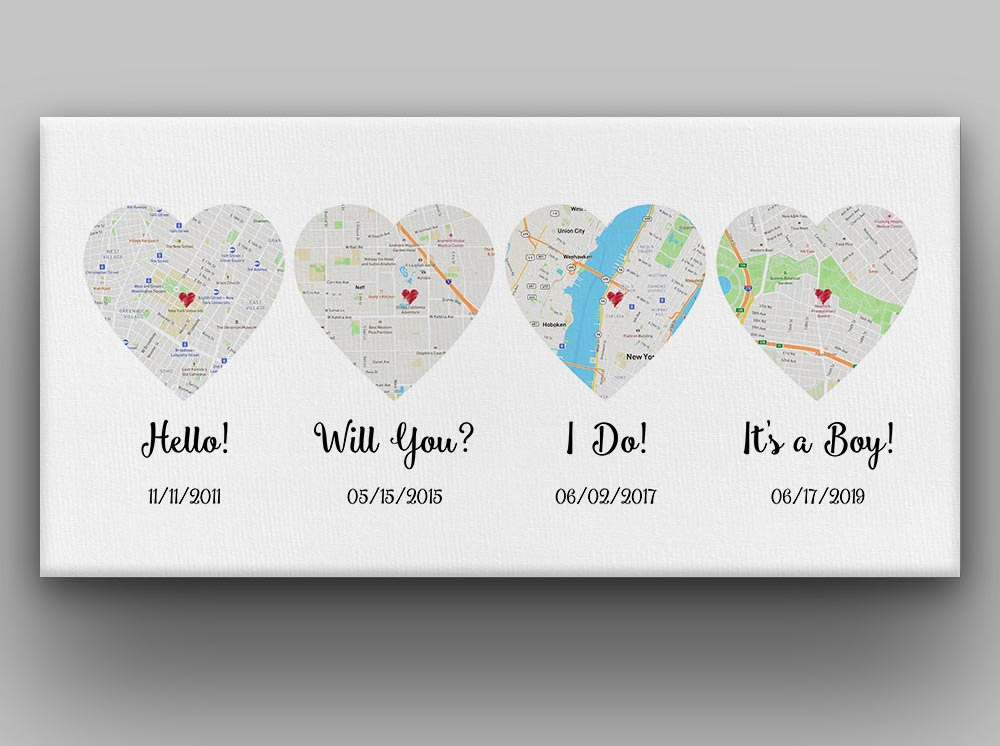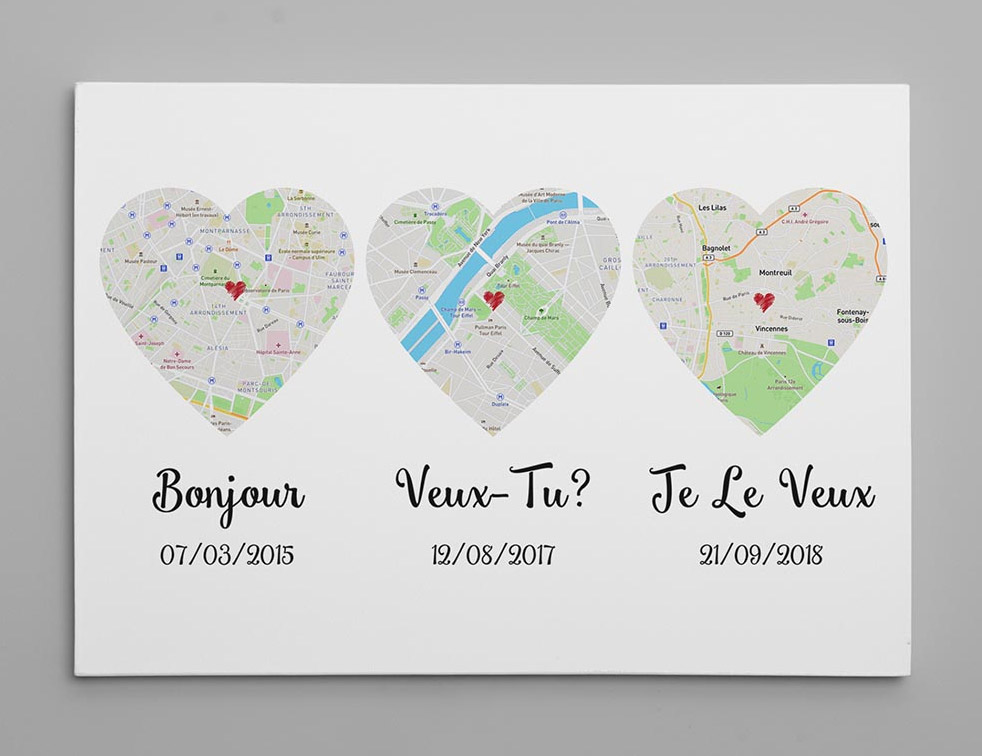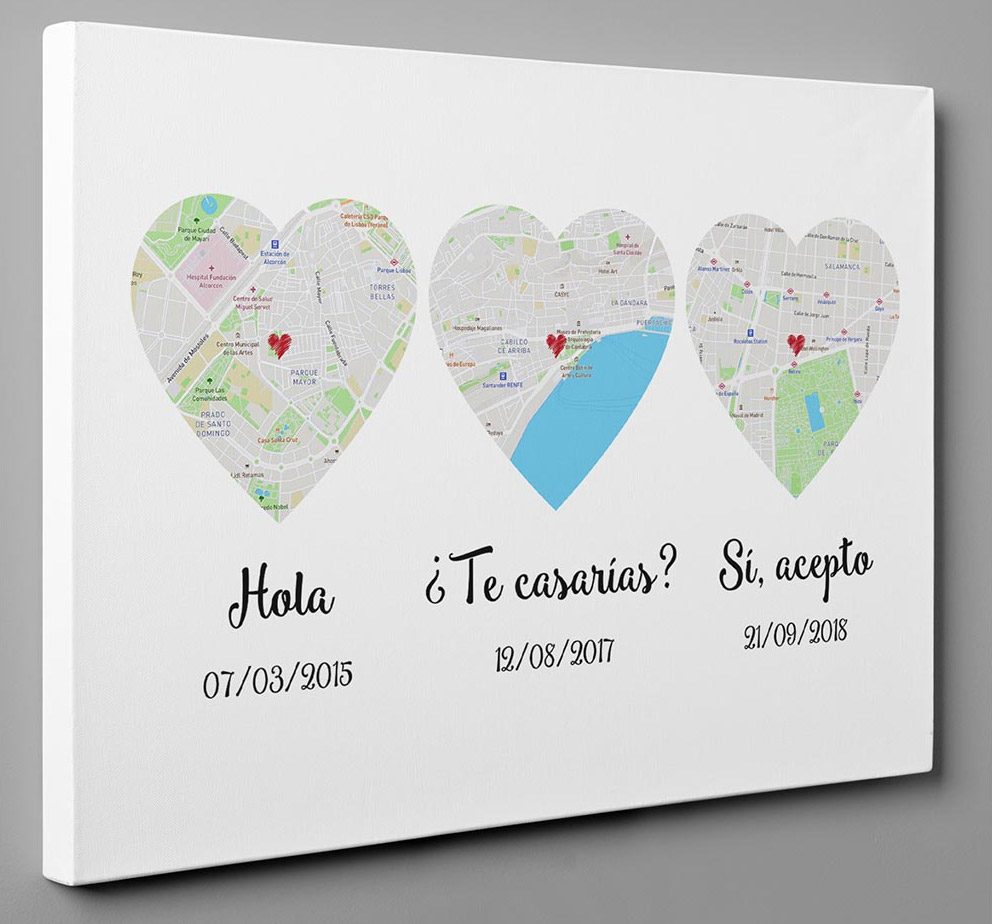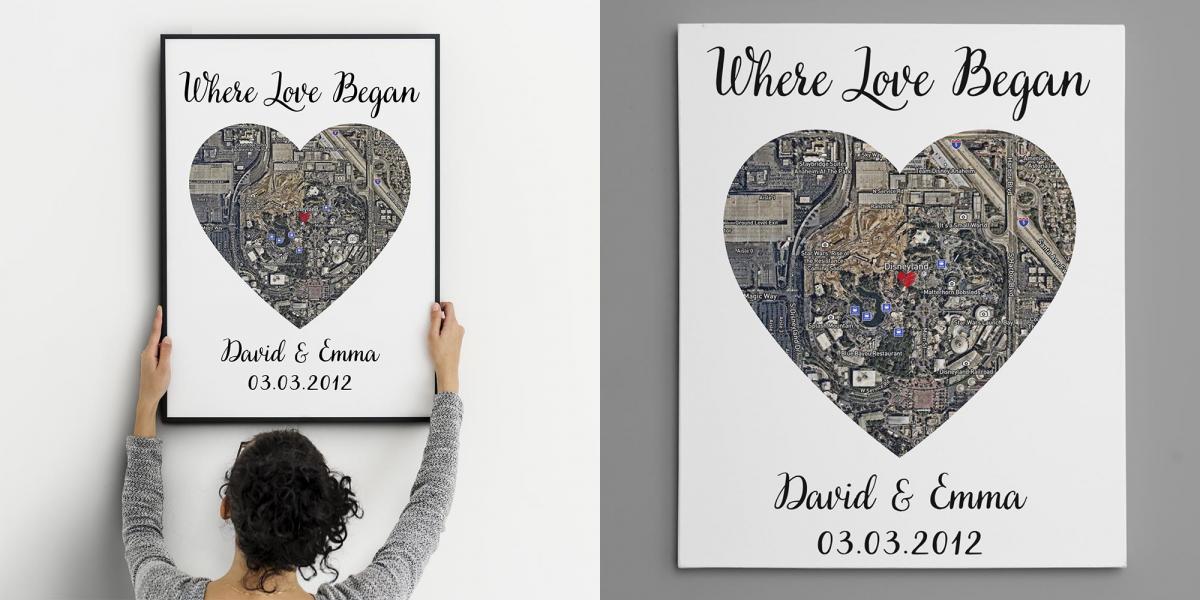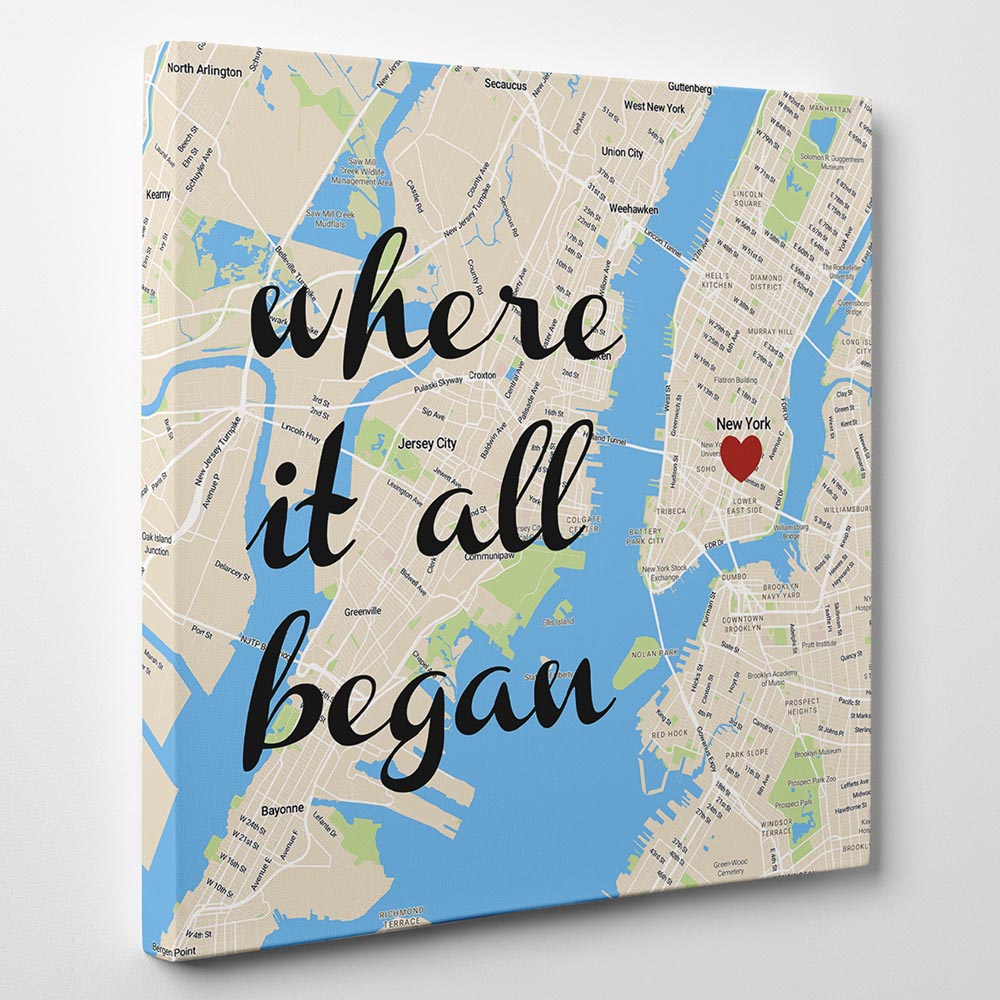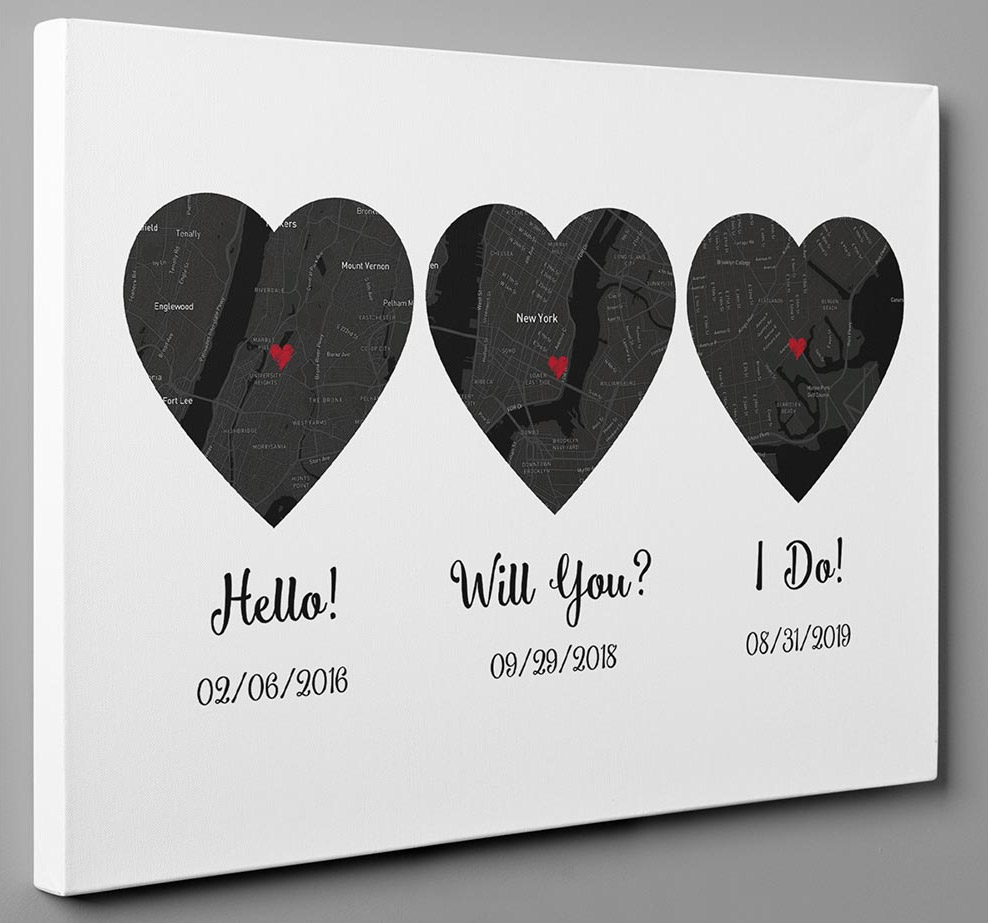 View all custom map prints at 365Canvas.