The Star Wars Bouquet: A Valentines Gift For the Geek In Your Life
By Ryan on 02/03/2016 9:03 AM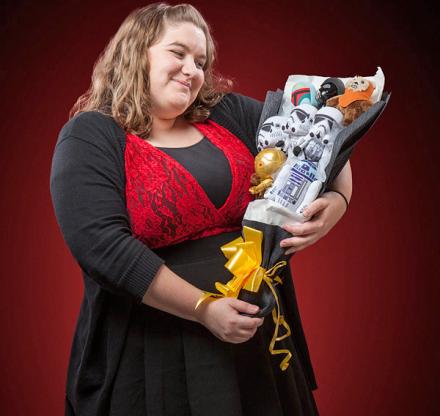 Valentine's Day is coming. What have you gotten your girlfriend? Flowers? Bad choice! They will be in the garbage within 24 hours? A card? Even more useless, she will read it, laugh, and probably throw it in the garbage within 5 minutes of you leaving the room. Dinner reservations? That's a start. Most years I wait until 10:00pm on the even of Valentine's Day to make reservations and the only place that have openings is Denny's and Perkins. Granted you can't go wrong with a triple stacker for a V-Day dinner. So be sure to plan ahead. What you're going to want to do is get your girlfriend (assuming she's a Star Wars geek) a bouquet of Star Wars plush toys.
The Star Wars bouquet comes with 9 adorable characters from Star Wars and they come wrapped with a bow and paper to make it look like a bouquet of flowers. Each plus character attaches to a stem to make it look like flowers even more, which can be easily removed.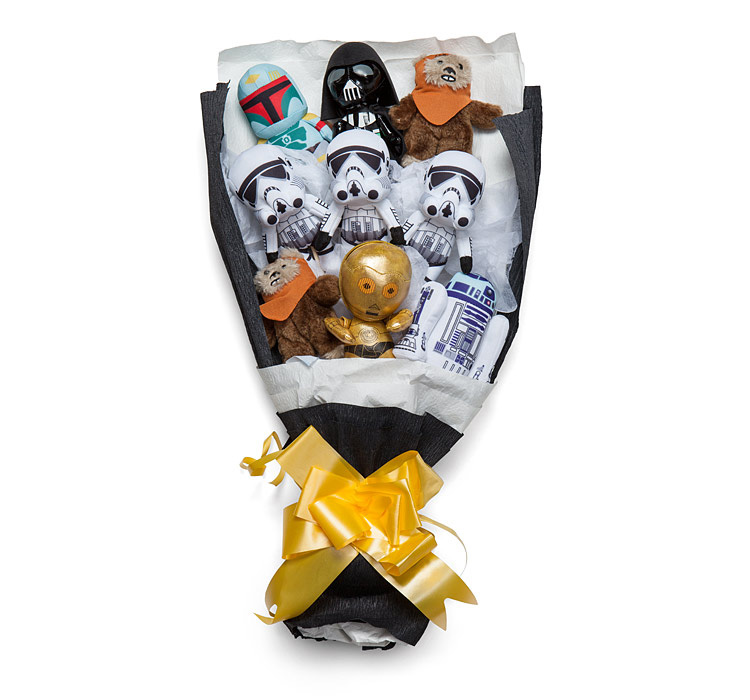 The Star Wars bouquet comes with a Boba Fett, a Darth Vader, a C-3PO, an R2-D2, 2 Ewoks, and 3 Stromtroopers. Check out the bouquet in action via the video below.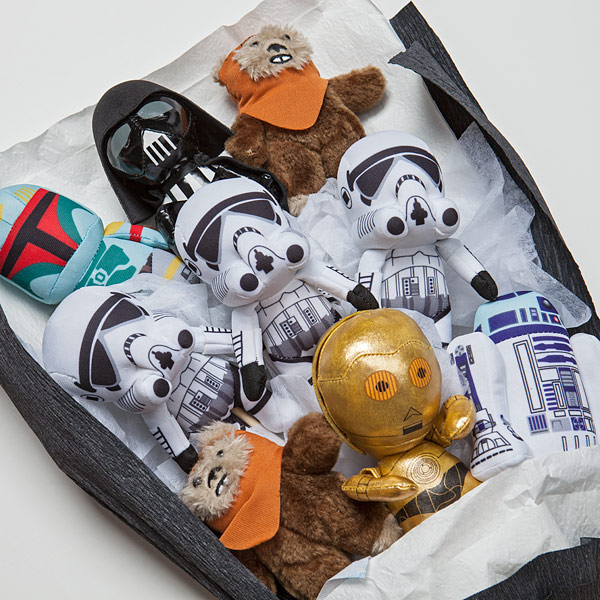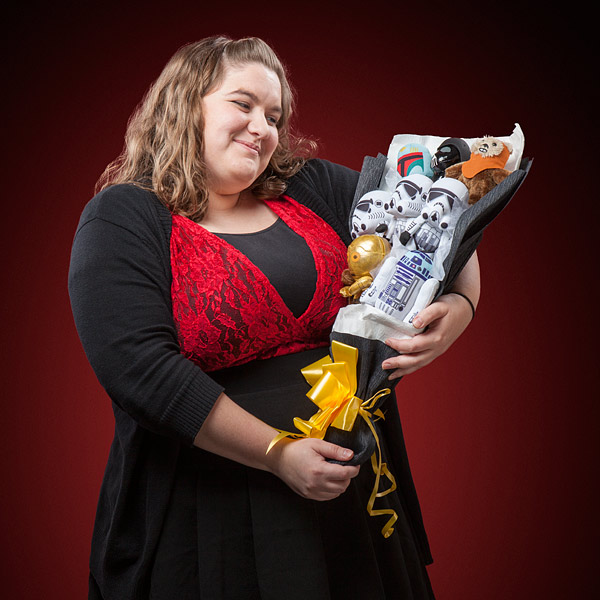 Subscribe To Our YouTube Channel