Breaking Bad RV Sunshade Makes It Appear Walt and Jesse Are Driving Your Car
By Ryan on 09/18/2019 9:08 AM (Updated: 09/19/2019 10:14 AM)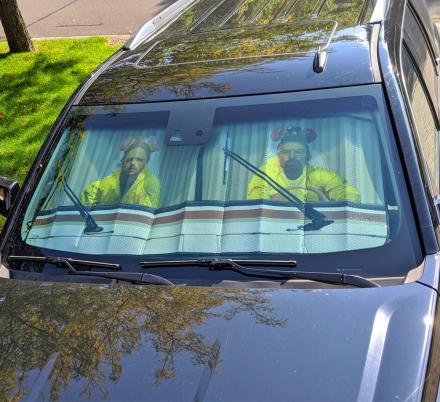 There are those in life that like the hit AMC show Breaking Bad, and there are those that absolutely love the show beyond anything else in the charts, there's no inbetween. For those people that are part of the latter group, I introduce you to this sunshade that turns your car into the meth cooking RV from Breaking Bad, and who else would it appear to be driving your car then Walt and Jesse.
If you feel superior to the peasants with the bees in car sunshade, or the car full of cats sunshade, then the Breaking Bad RV sunshade might be for you. It places Jesse in the passenger seat and Walt behind the wheel of the infamous old dirty meth cooking RV they use in the show. Walt and Jesse are also wearing their standard yellow cooking potection haz-mat suits, along with their air respirator masks around the top of their head.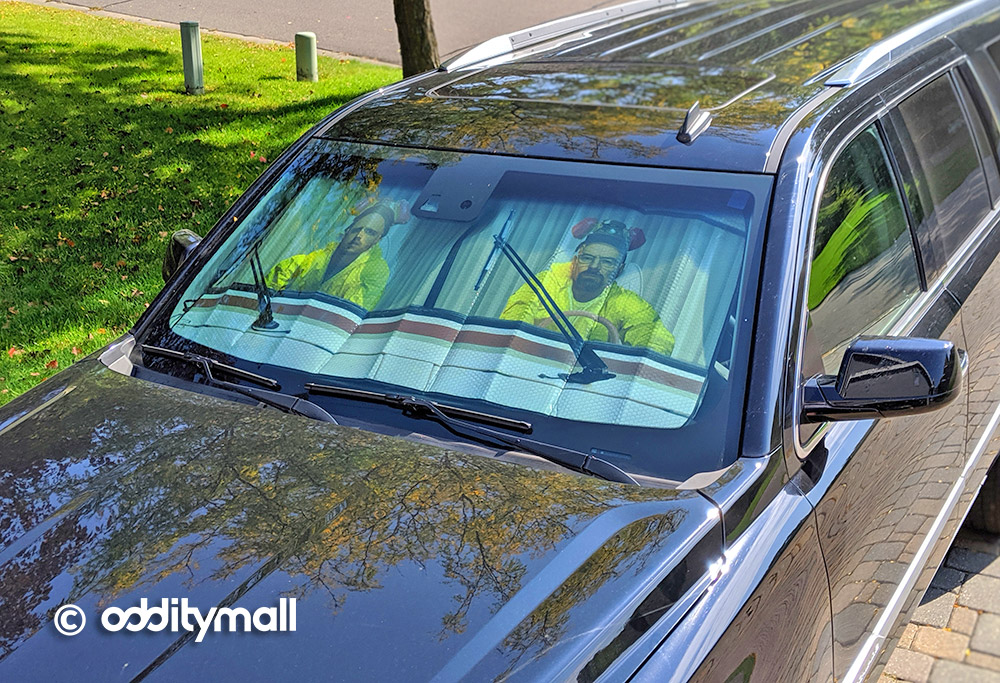 The Breaking Bad RV sunshade fits into your car just like any standard sunshade, just unfold it while in your car, place it up under your windshield, and fold both of your cars sun-visors down to hold the sunshade in place. Once in place, the sunshade will keep your car or truck nice and cool on hot sunny days.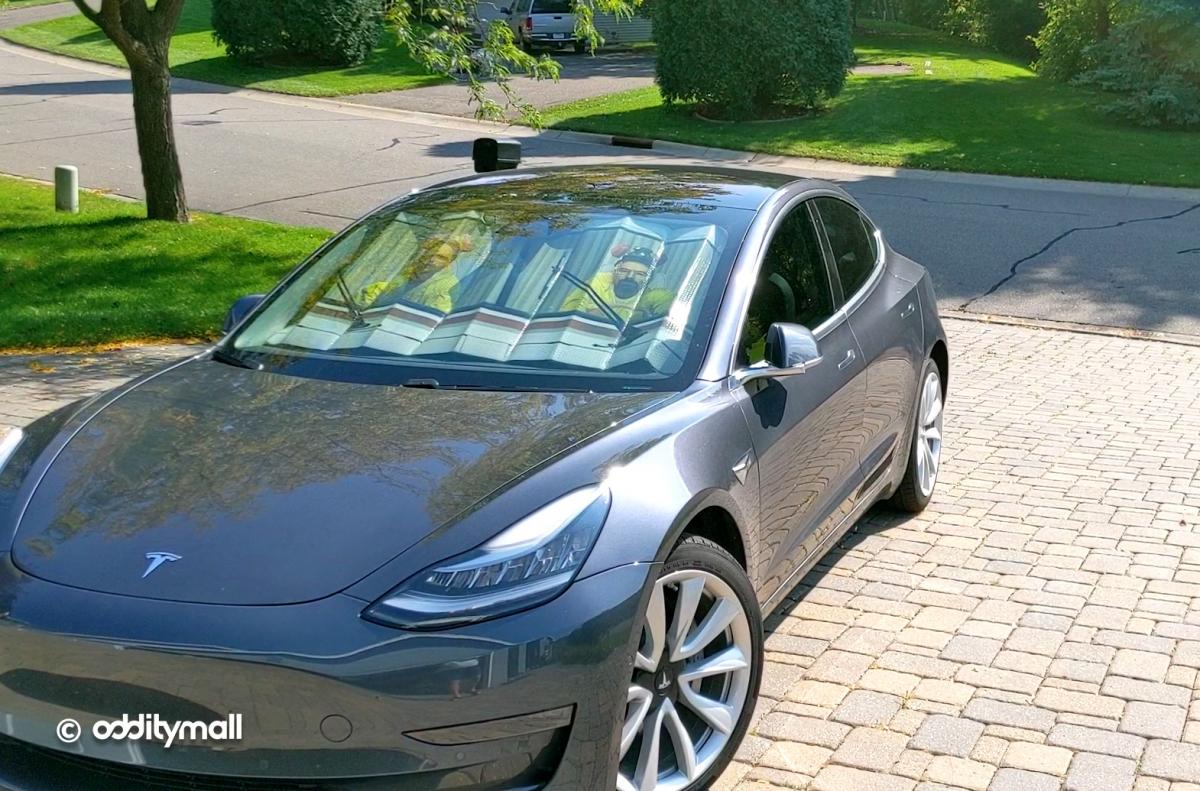 The Breaking Bad sunshade comes with elastic loops to keep the sunshade closed when not in use, it's made using insulated PE bubbles, it'll fit inside most standard trucks and cars, and it measures 27.5 inches tall x 58 inches wide when fully opened up.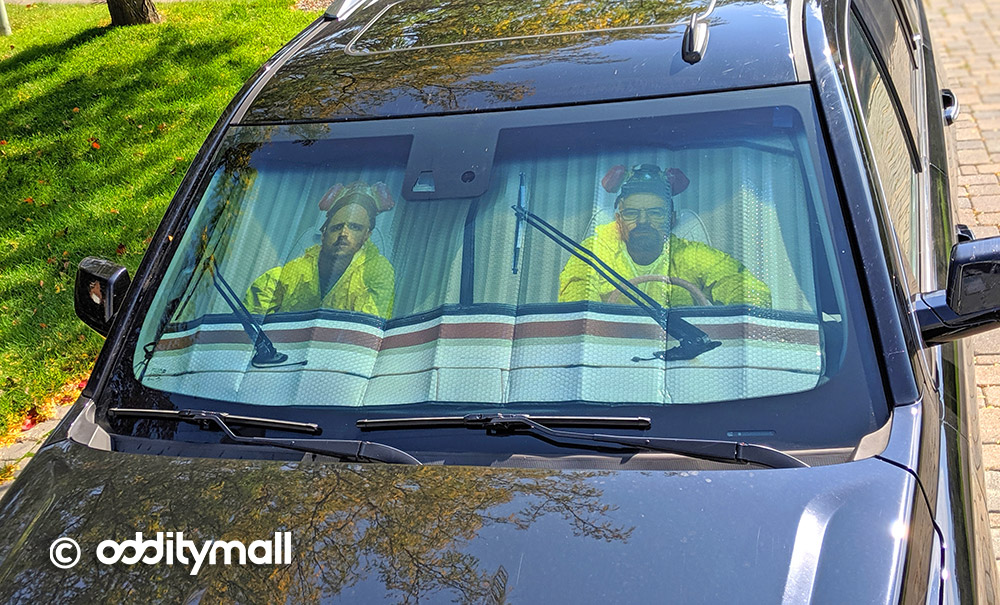 Check out the Breaking Bad RV sunshade in action via the video below.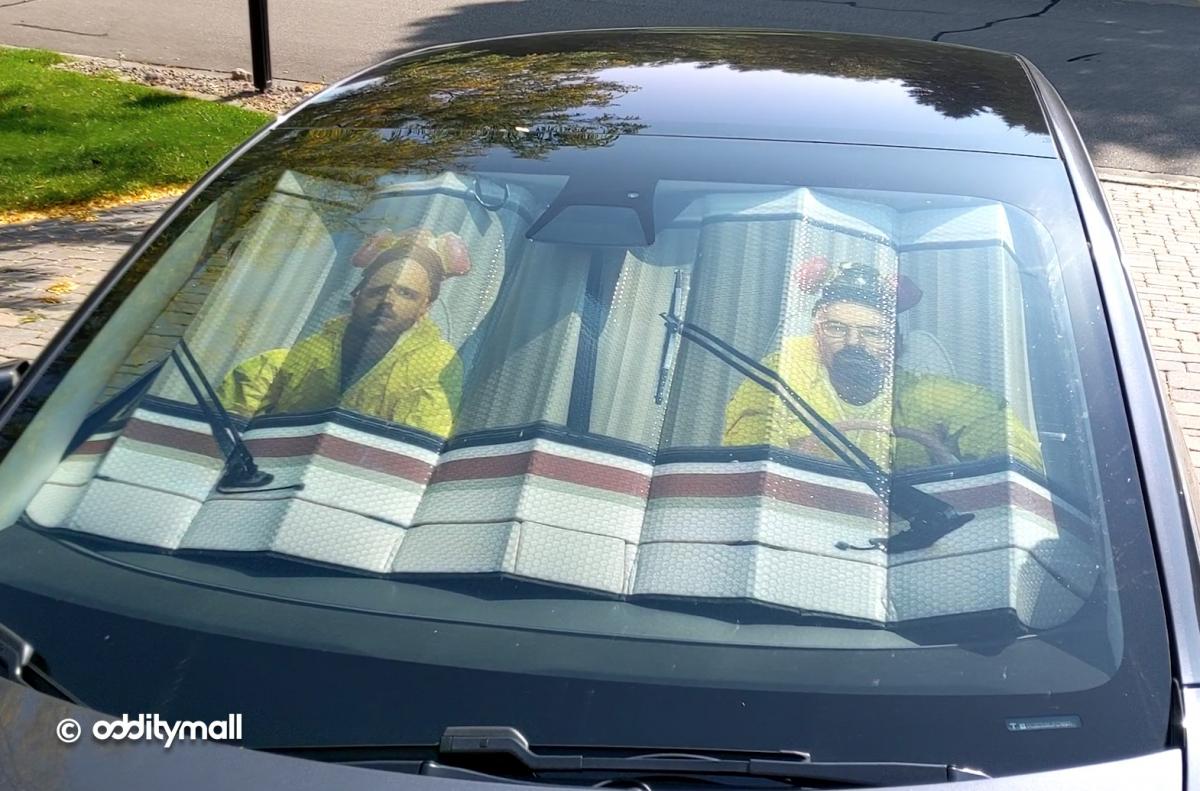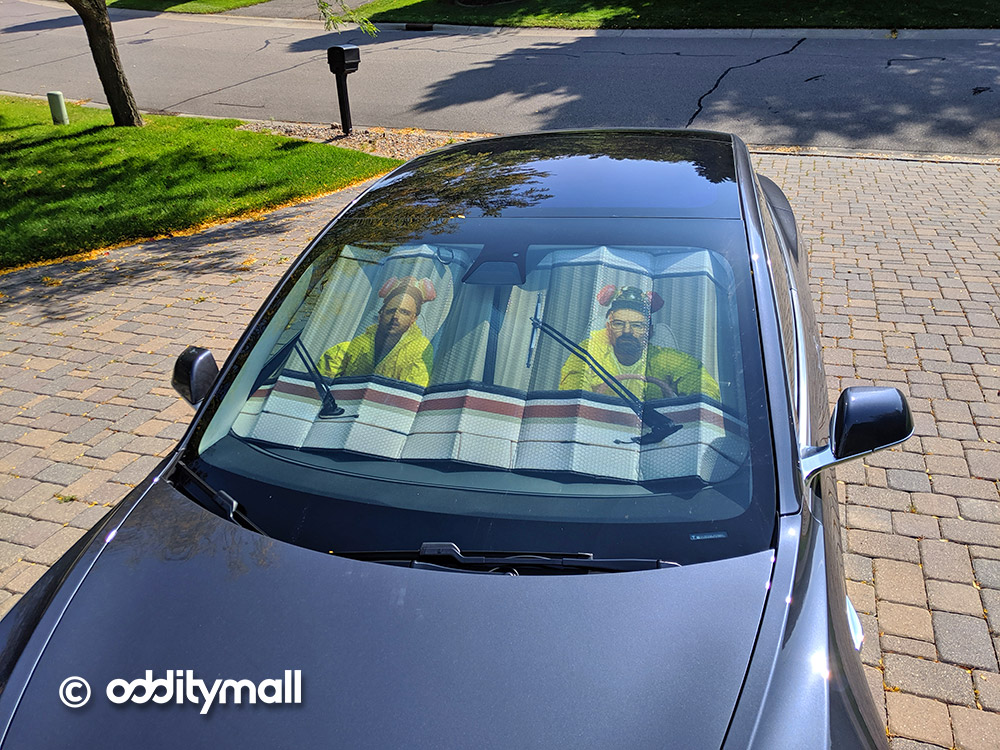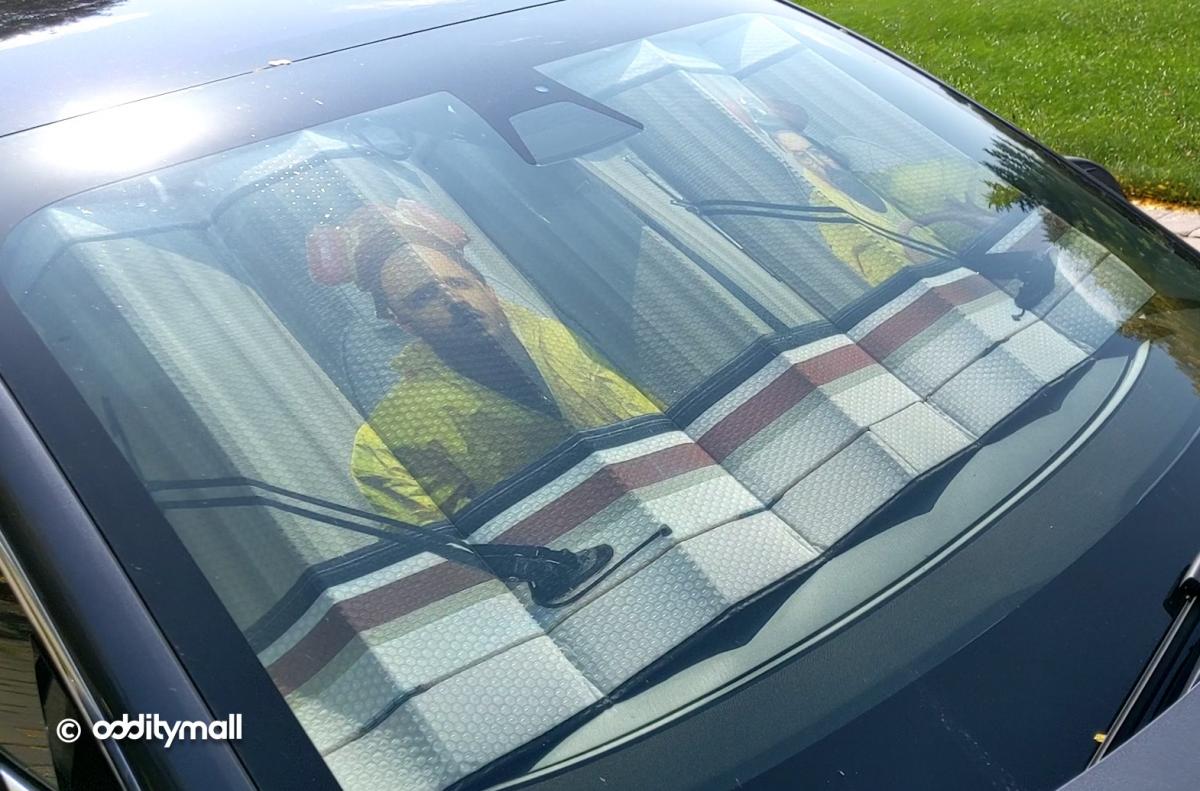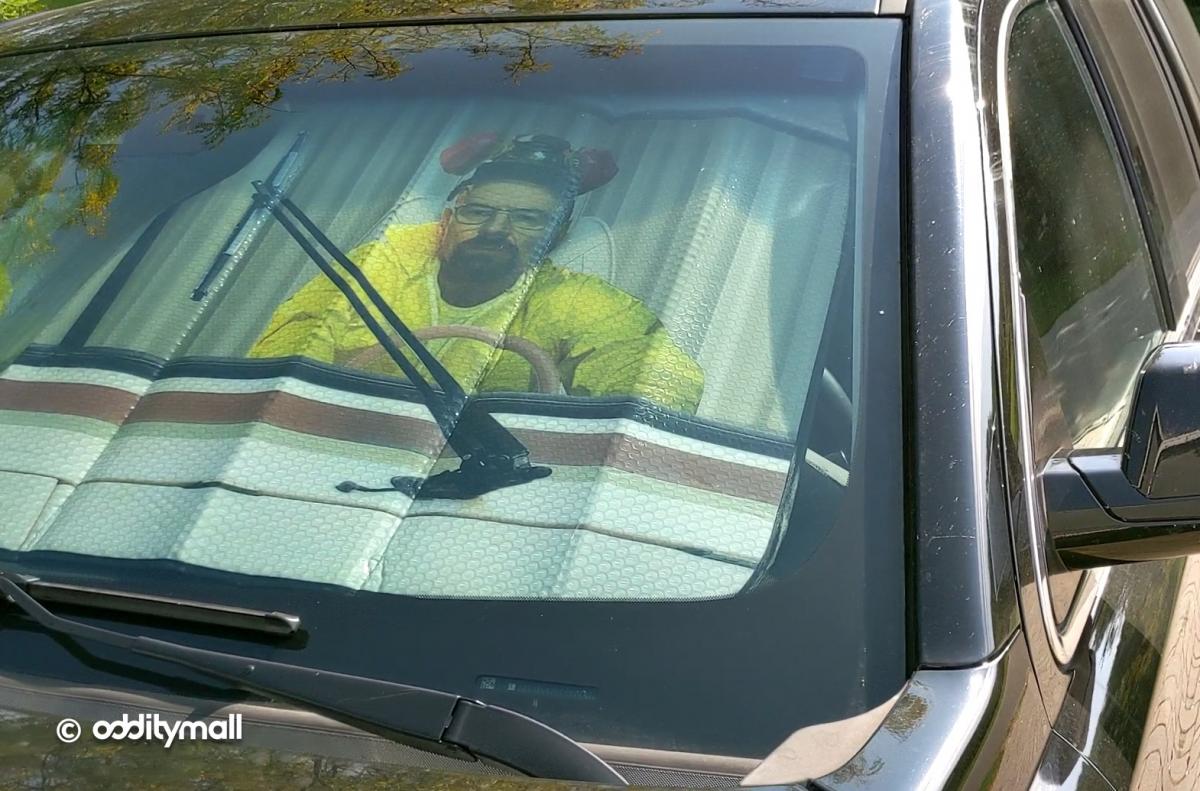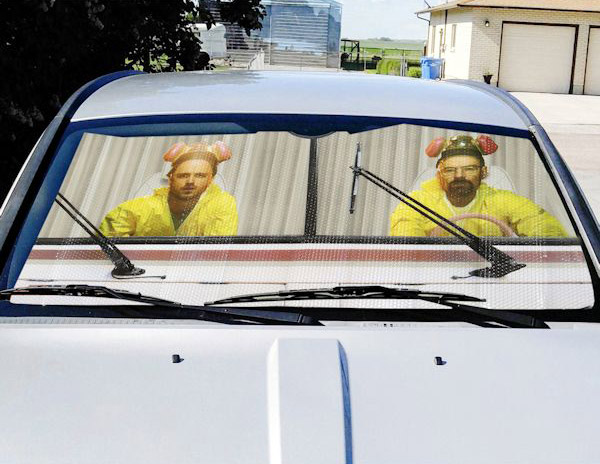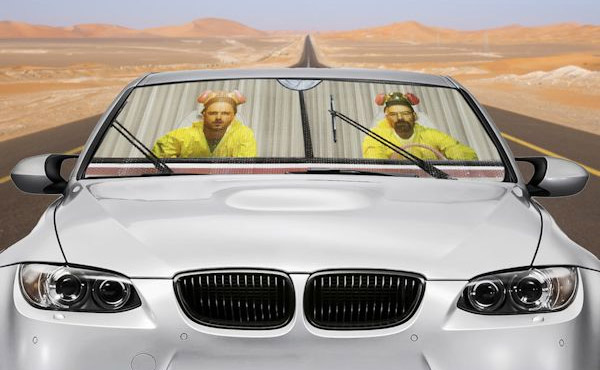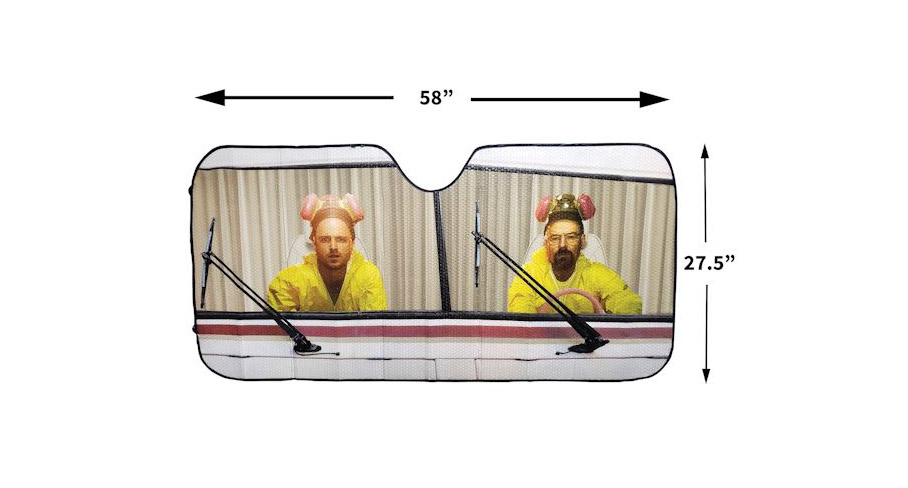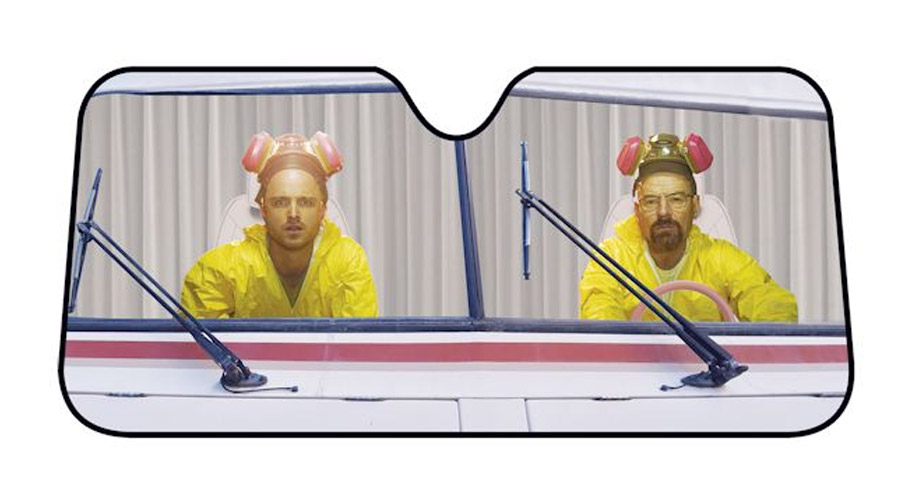 Subscribe To Our YouTube Channel