There's a Car Sunshade That Makes It Look Like Your Car Is Filled With Bees
By Ryan on 07/24/2019 9:20 AM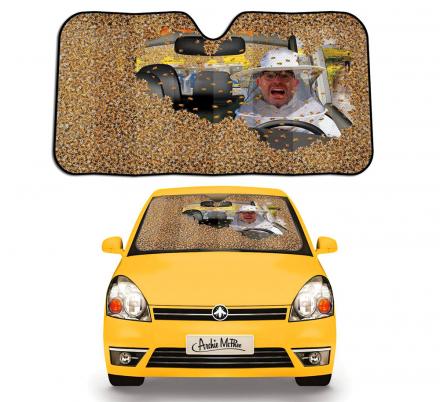 We all remember that classic scene from Tommy Boy where he pretends to have his car full of bees to get out of a ticket. Well, now you can make it appear like your car is actually filled with bees with this hilarious car windshield sunshade. It depicts a bee keeper where the windshield is almost entirely filled with bees, while he drives in pure terror.

Versions:
Bees | Cats | Squirrels | Rubber Chickens
Made by Archie McPhee, a maker of weird and quirky gag gifts, and geeky gadgets, the car filled with bees sun shade is just one of their many hilarious sun shades that create different illusions when placed into your car. Others include a car that's filled with cats, a car that's filled with squirrels, and even one that makes your car look like it's full of rubber chickens.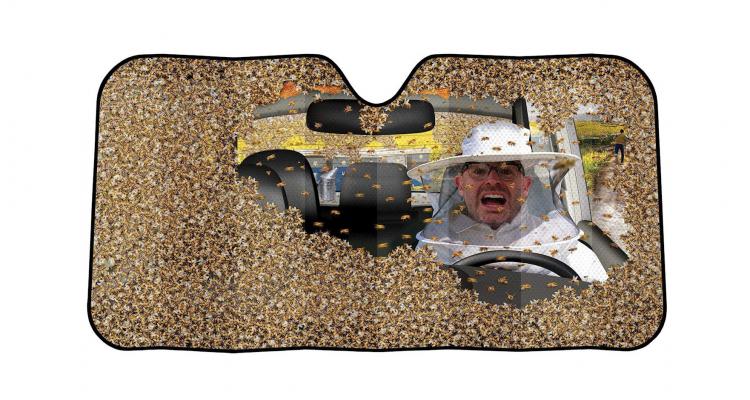 What's the best part of the bees car windshield shade? You won't need to lock you car! As soon as a potential car thief sees the front of your car and sees that it's full of bees, they'll probably look the other way and move onto the next car.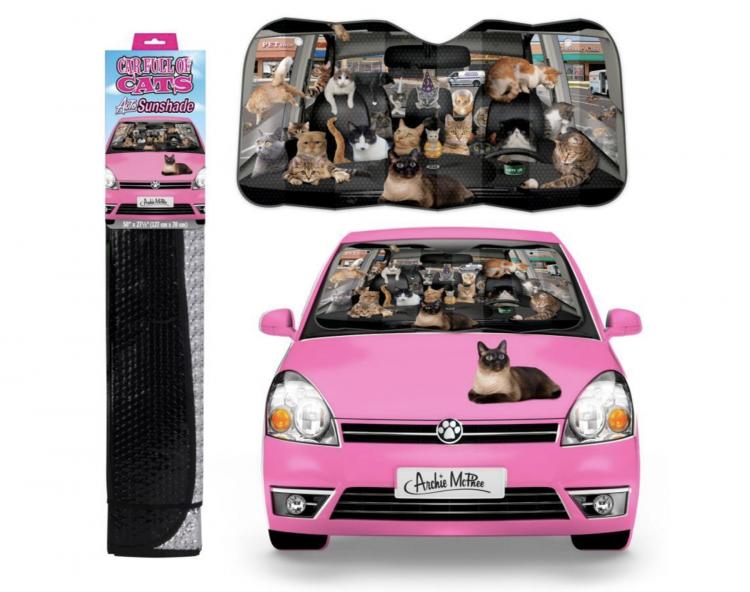 Not only does the car full of bees sunshade make your car have the awesome illusion of being filled with bees while it's parked, but it also protects and blocks out UV rays, while keeping your car extra cool while parked for a long duration in the sun. The bees in car sunshade will fit most standard sized cars and trucks, folds flat for easy storage when not in use, and measures 50 inches wide x 27.5 inches tall.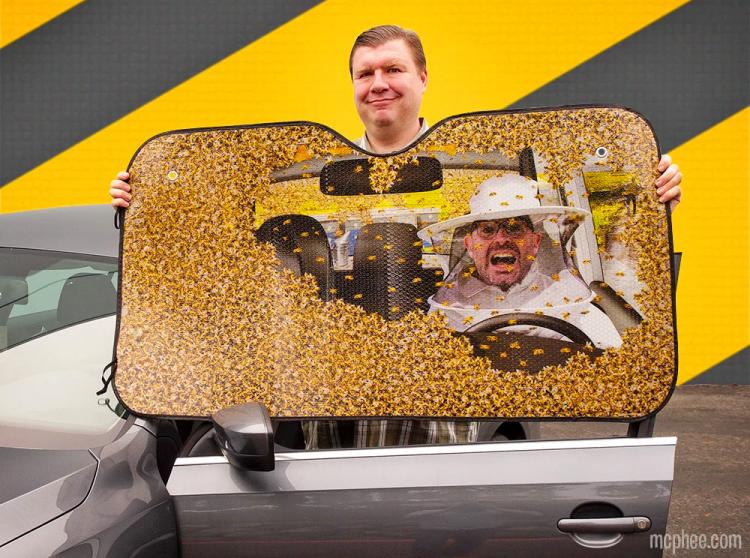 Check out the bees in car Tommy Boy scene via the video below.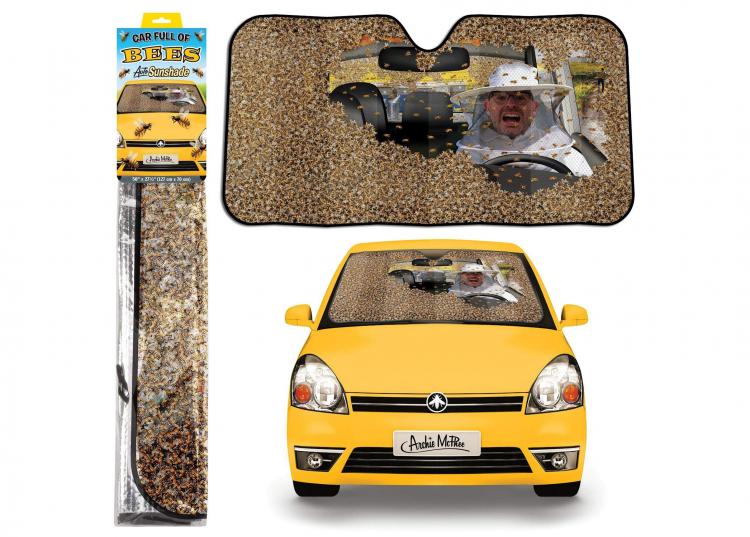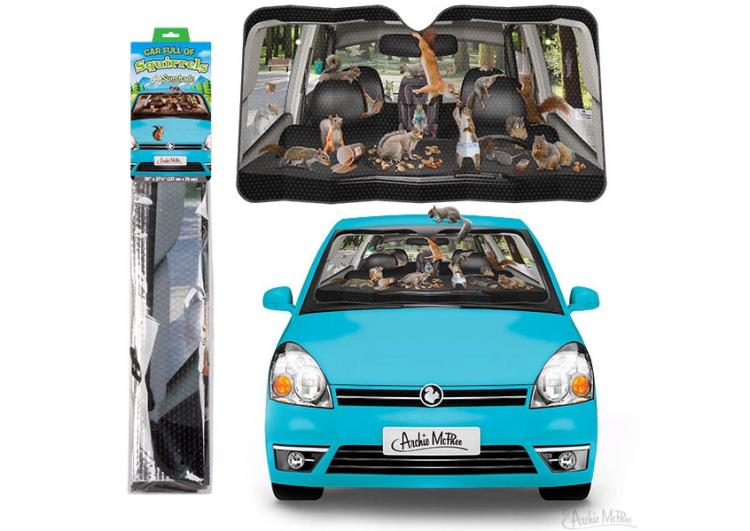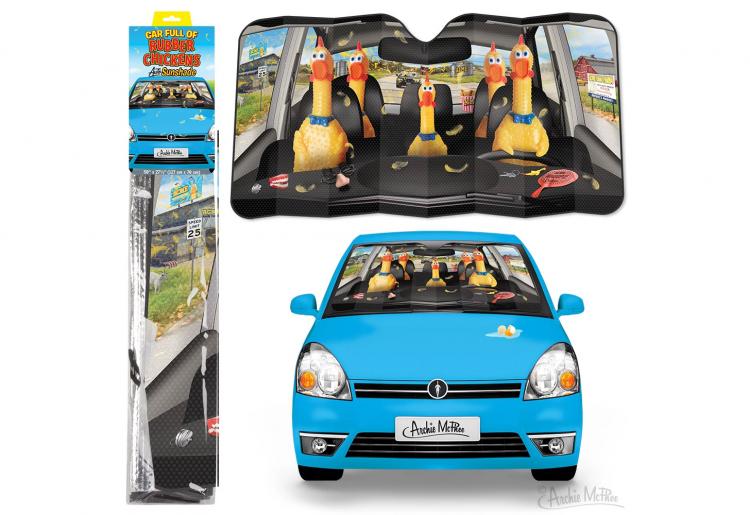 Subscribe To Our YouTube Channel