Car Full Of Cats Car Windshield Sunshade
By Ryan on 08/18/2017 11:39 AM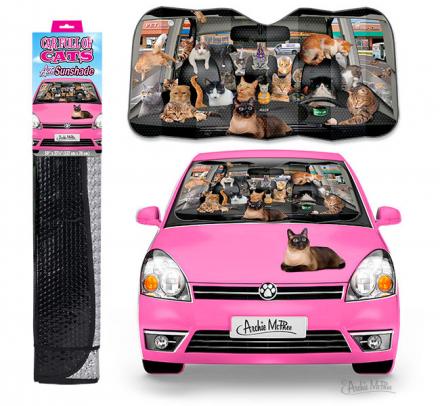 If you're a crazy cat lady, chances are you already have a car full of cats when you're driving around. I just hope you're taking them to get them spayed and neutered, and not just driving around with a car full of cats for the sake of being a crazy cat lady. On the other hand, if you are not a crazy cat lady, but wish you had a car full of cats, this Car Full Of Cats Car Sunshade is the best way to go about it. It means you aren't full-blown cat crazy just yet, but you're well on your way.
This funny cat car shade will protect your car's interior from the sun's harsh rays, while giving everyone who sees it a good chuckle as they walk by. And obviously it makes it look as if your car has been overrun by cats.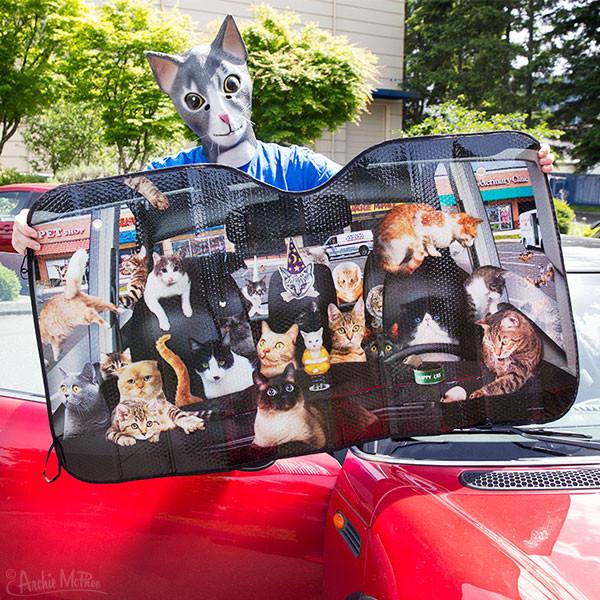 The car full of cats windshield shade measures 50" x 27-1/2" and will fit most cars. It kind of reminds me of the Gremlins movie. Sure, it looks cute at first to see all of these cats in one car, but you get the feeling that things are going to turn into full blown mayhem at any minute. That car is going to be a mess.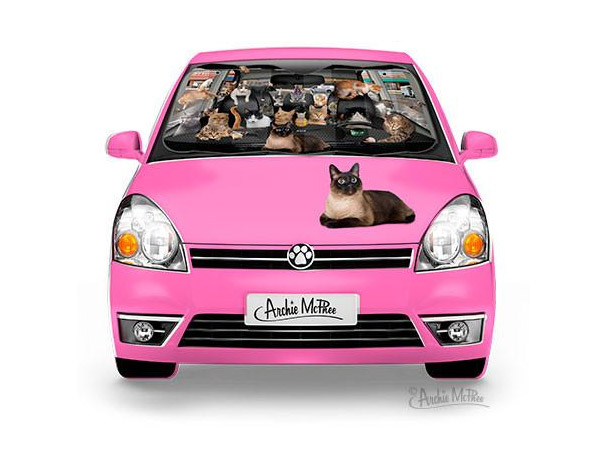 If you can't get enough of cats, this is the sunscreen for you. The cat sunshade is easy to install, folds up for compact storage, and is sure to be a great conversation starter.