This Awesome Play-Doh Barber Shop Lets Your Kids Grow, Style, and Cut Hairdos
By Ryan on 09/10/2020 10:40 AM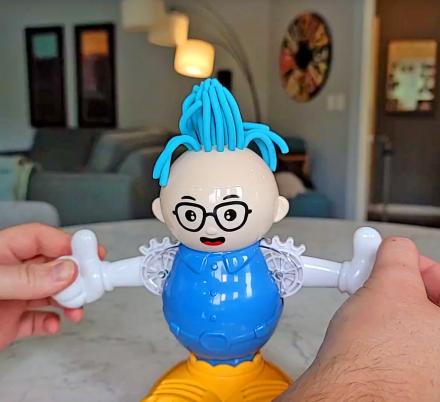 Back when I was young we didn't have all the fancy awesome Play-doh accessories that kids have now-a-days, we just had a pile of Play-doh that we roll into a ball, make into a pancake, make a fart noise — rinse and repeat. This new Play-doh accessory that we found might be one of the coolest that we've seen. It's a guy that you can stuff with Play-doh and you can push the goop out of his head to make different styled hair cuts. He even comes with barber accessories so you can style cut, and trim the Play-doh hair that comes out!

Note: It doesn't come with any Play-Doh, so get that here
How the Play-doy barber toy works is, you take off the interchangeable top pieces of his head, and stuff him full of Play-doh, then reattach any of 4 different hair styles back onto the top of his head. Then as you push his arms down, Play-doh will slowly push out of the top of his head in hair form, much like a pasta noodle maker. You can push his arms all the way down to make his hair extra long, or push down just a little bit for shorter hair.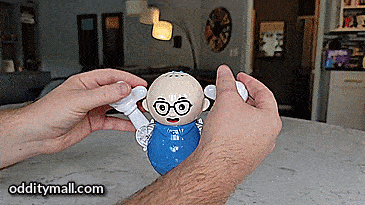 The Play-Doh barber shop toy comes with a bunch of little accessories that help your kids cut, trim, and style the Play-doh hair once it comes out, including an electric razor, a pair of scissors, a comb, a razor, a blow-dryer, and even an eye-brow trimmer tool. Granted, other than the scissors, none of them actually do anything other than looking like the barber item, so it'll be left up to your kids imagination to use the barber tools.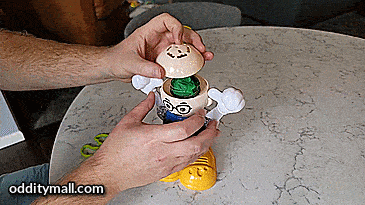 Once your child has pushed out the Play-doh hair to the length they like, they can cut, buzz, or style the hair to their liking.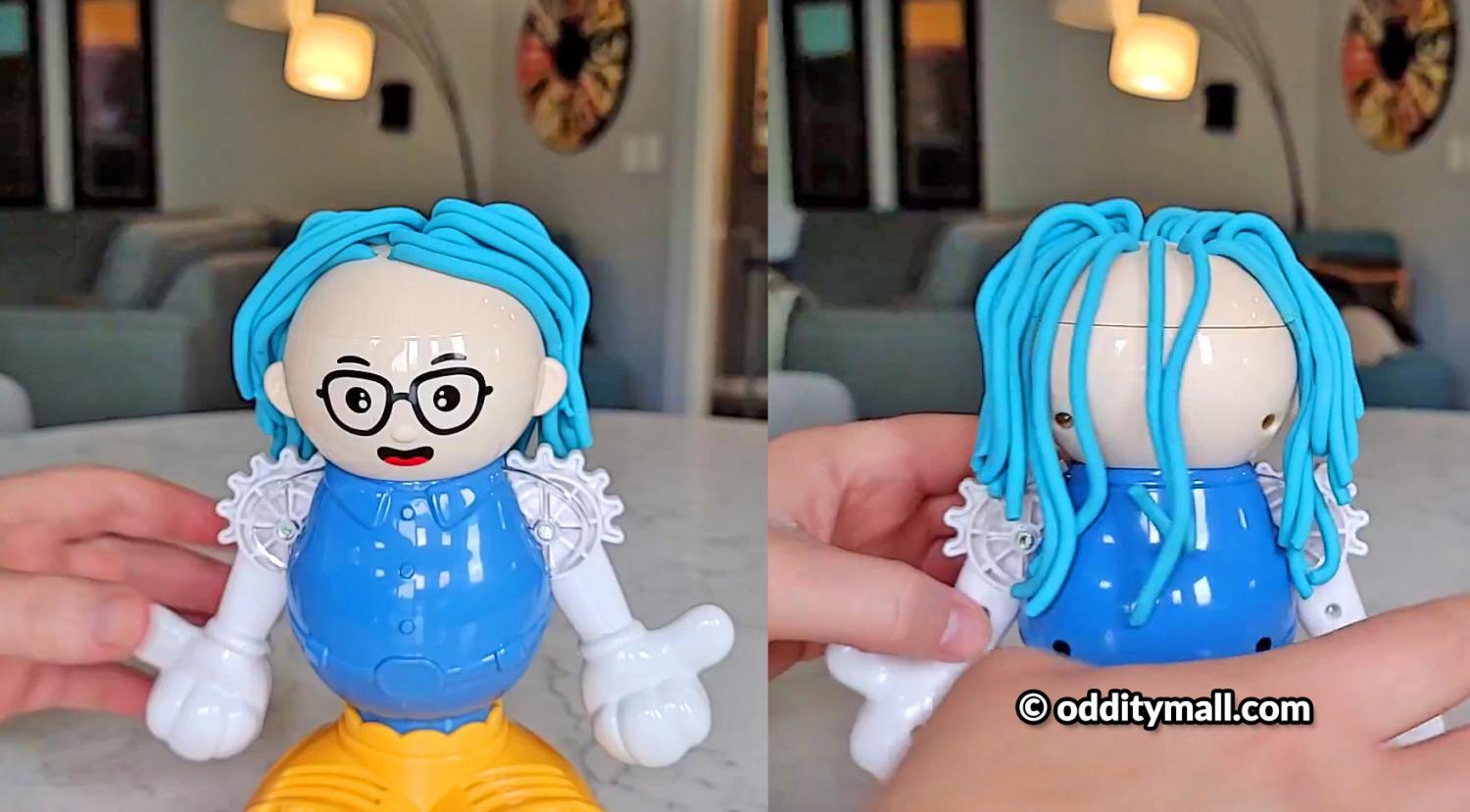 The Play-Doh barber toy comes with 4 different hair styles that push out different styles of hair.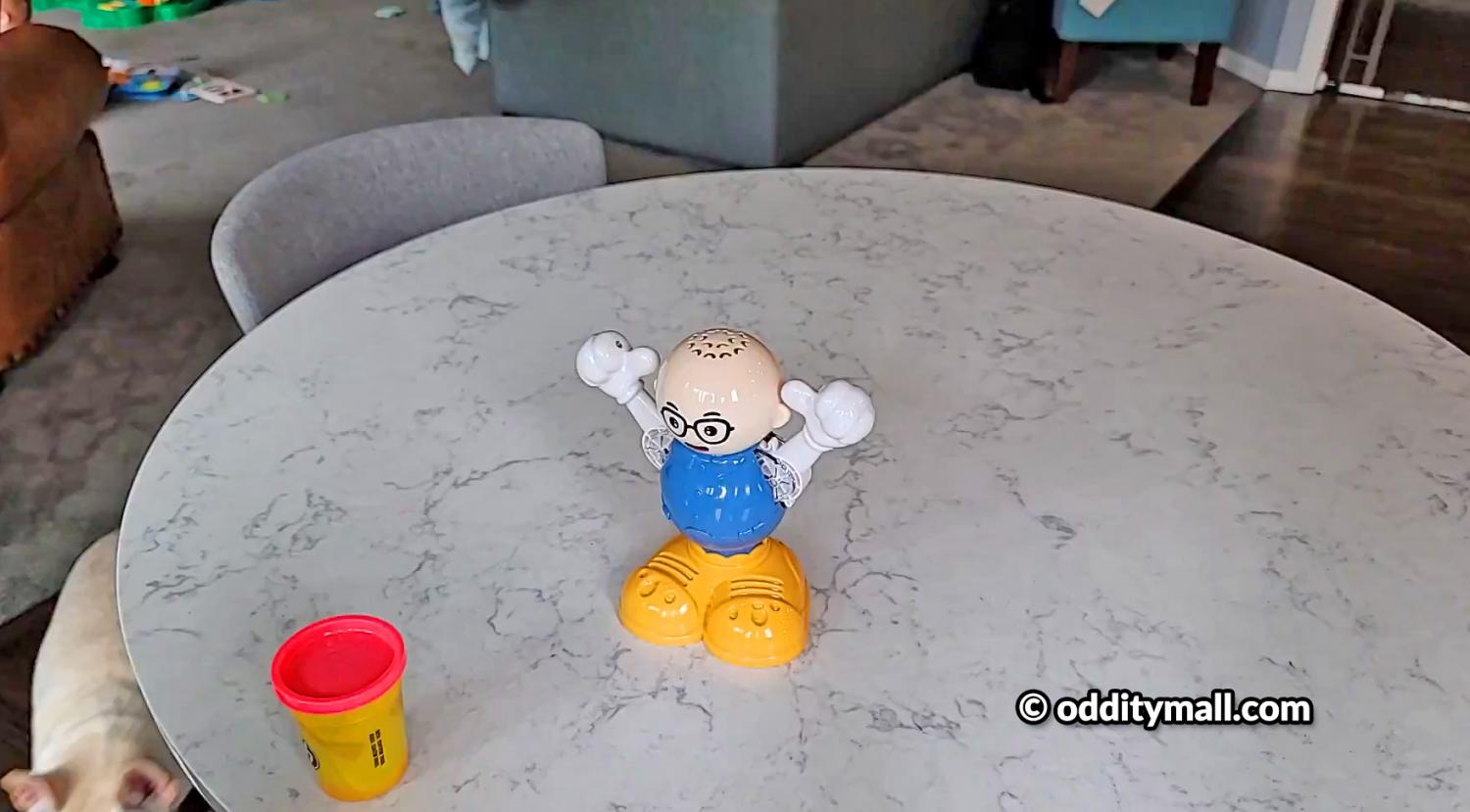 You can use all of one color Play-doh, or mix in multiple colors of Play-doh to create the ultimate crazy hairdo. This pack of Play-Doh on Amazon comes with a bunch of different color options.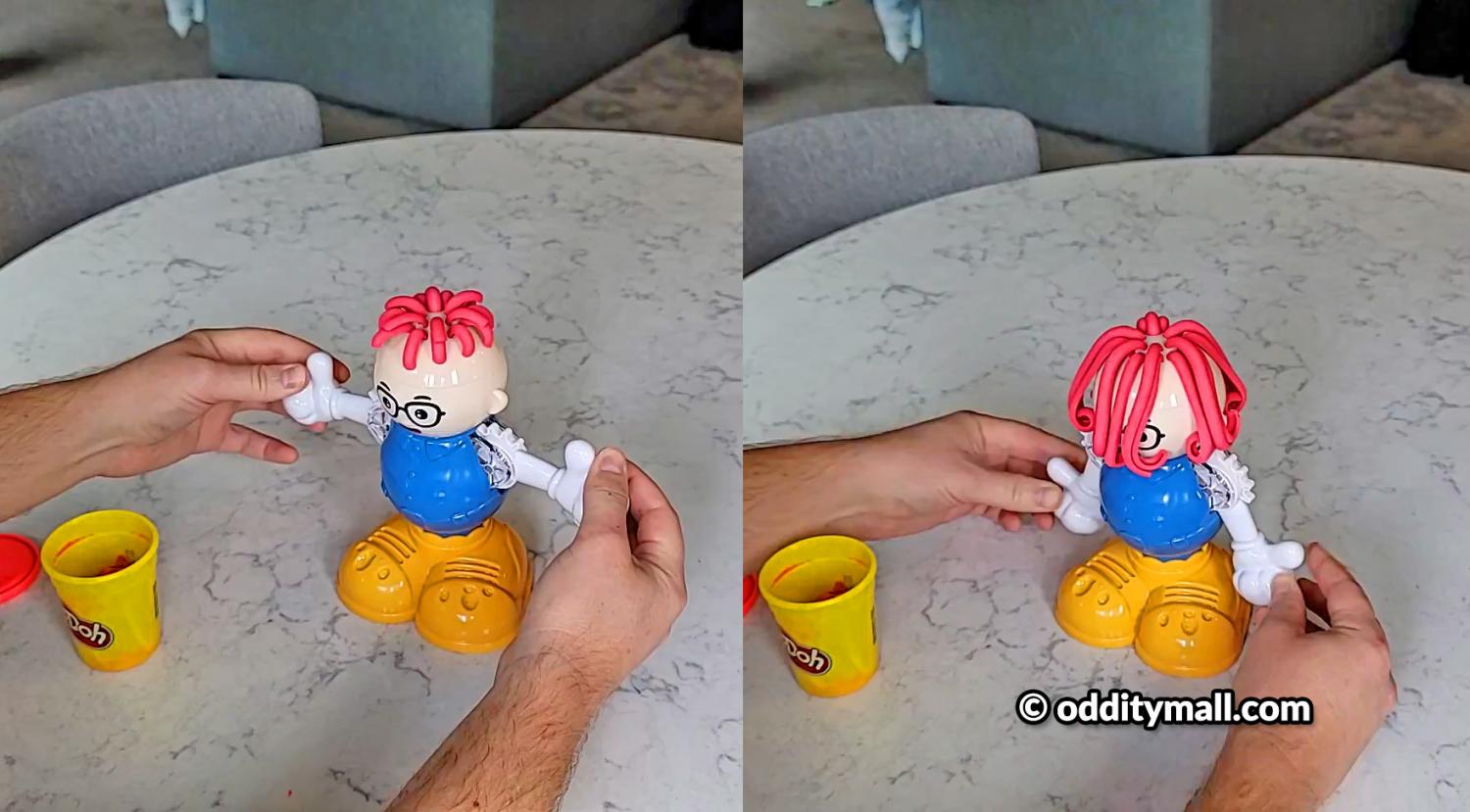 Load in the Play-doh from the top of the head once you've removed the hair style cap.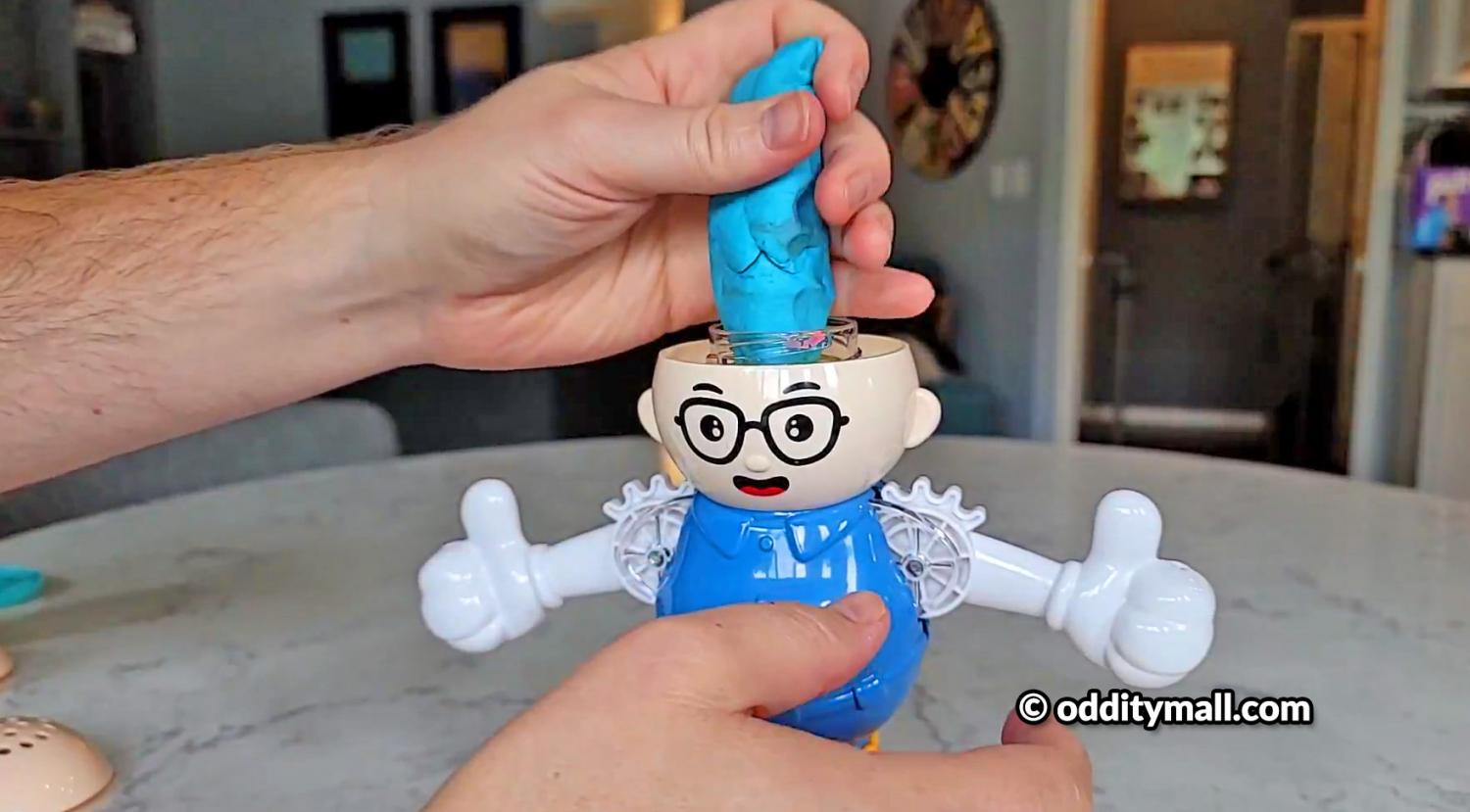 Then reattach the hair style lid to the top of the guy's head. Just push and twist and it'll lock into place.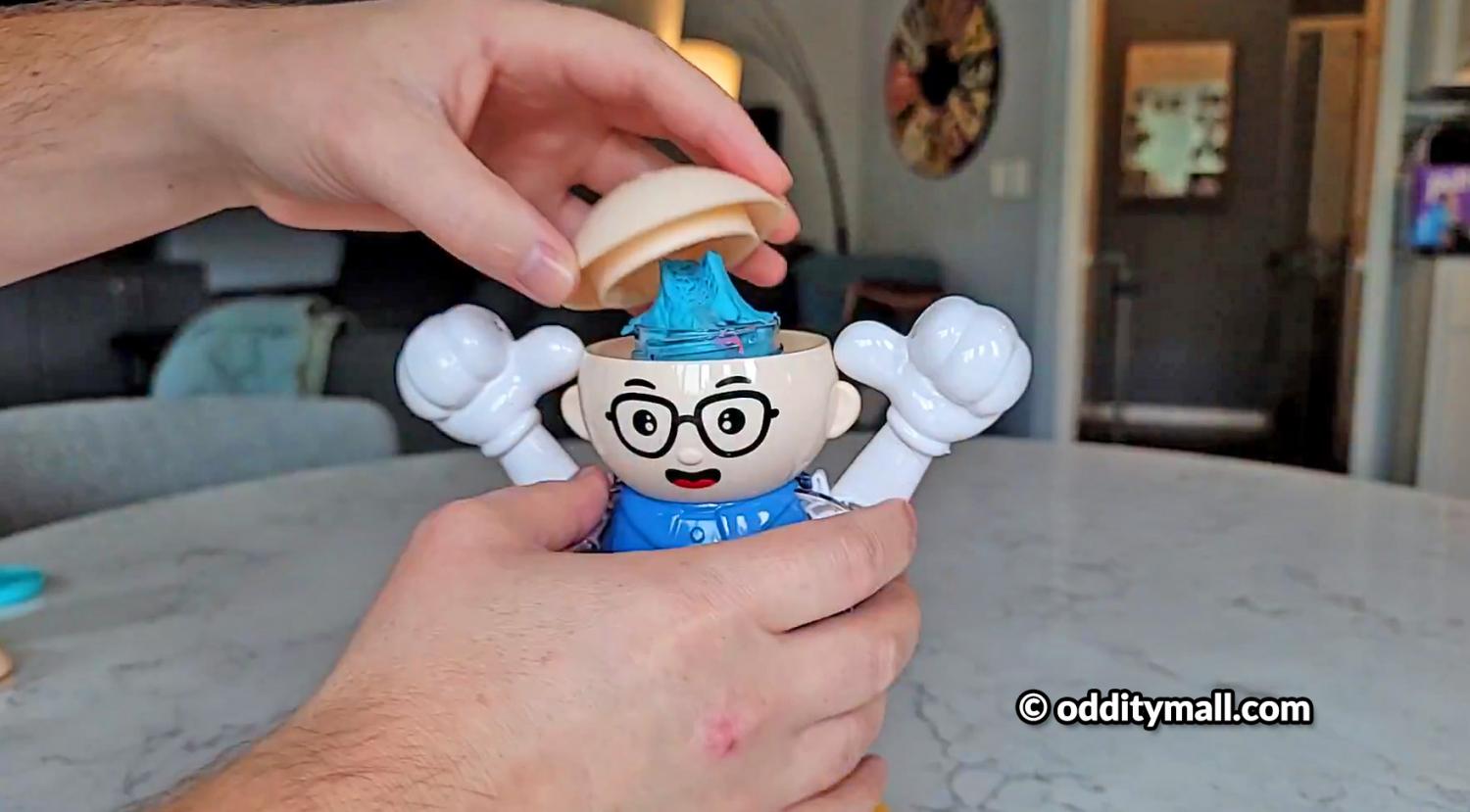 Twist back and push upward to remove the hair style cap from the guy to insert a new batch of Play-doh or to use a different hair style cap.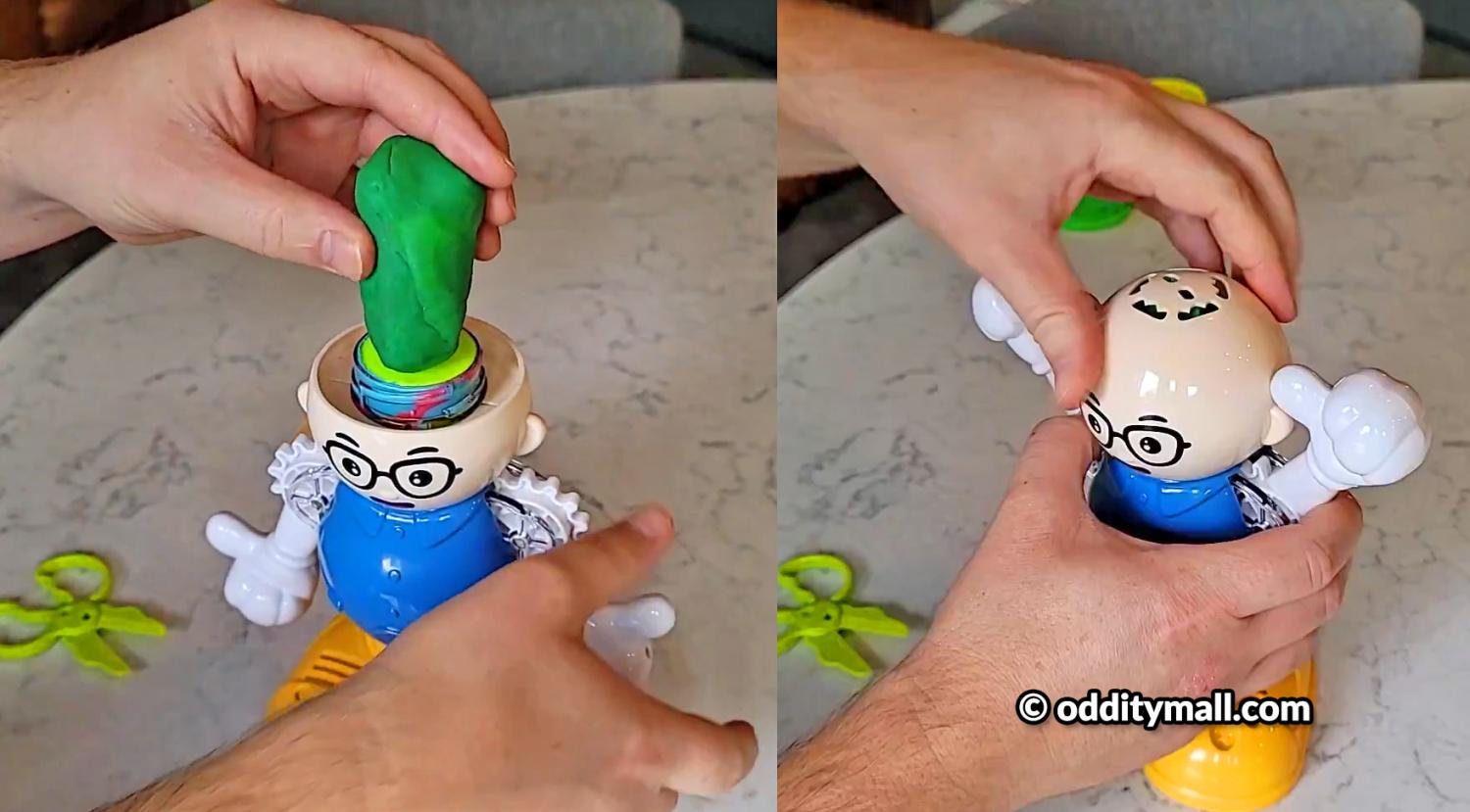 You can push the arms down on the Play-doh hair grower guy to get your desired hair length. The arms start all the way up when you first load the Play-doh in, then end up down by his waist when the hair is all the way pushed out.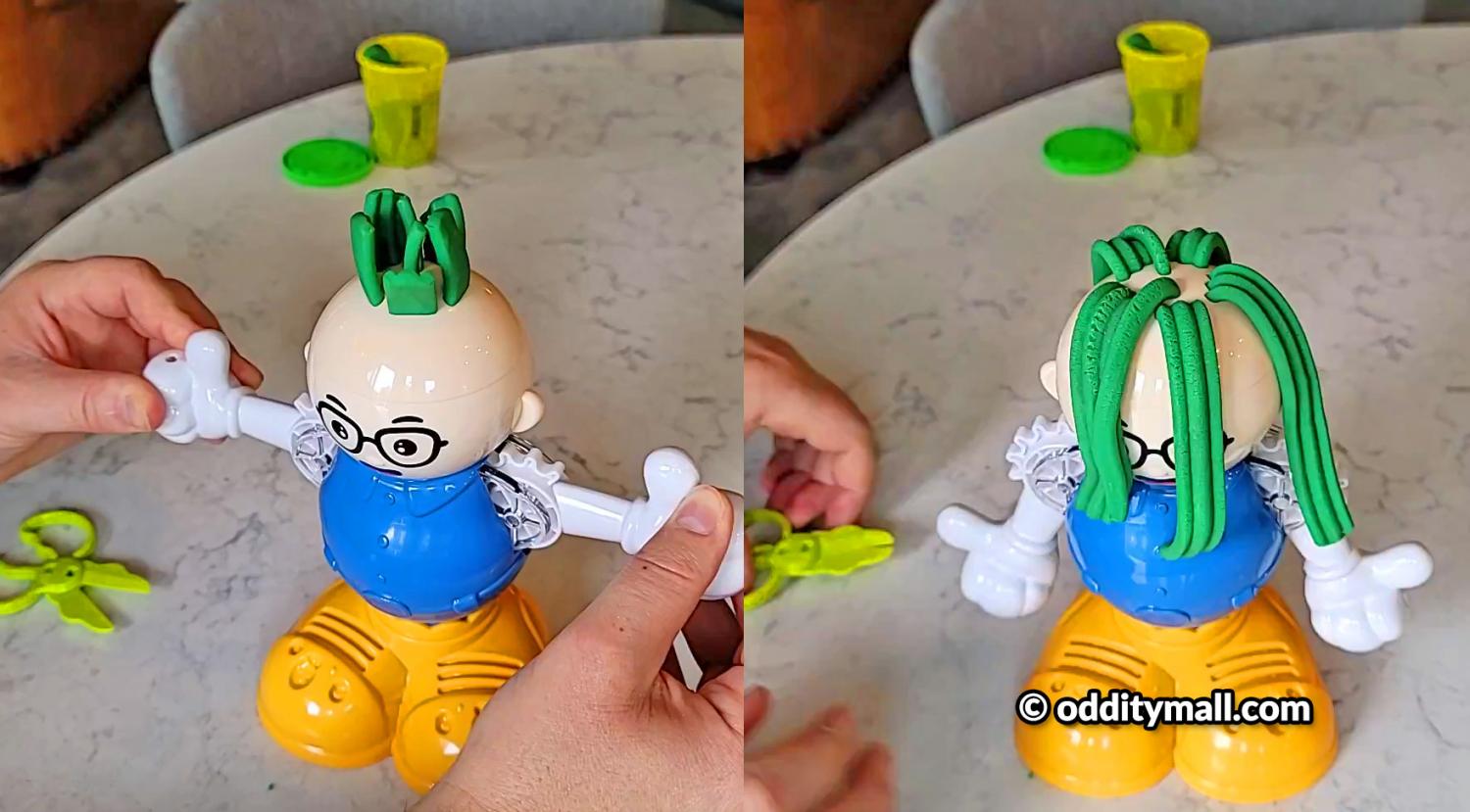 Use a variety of different barber/salon accessories to cut,trim, ans style the Play-dog hair, including a pair of scissors, a razor, and electric razor, and blow-dryer, and more.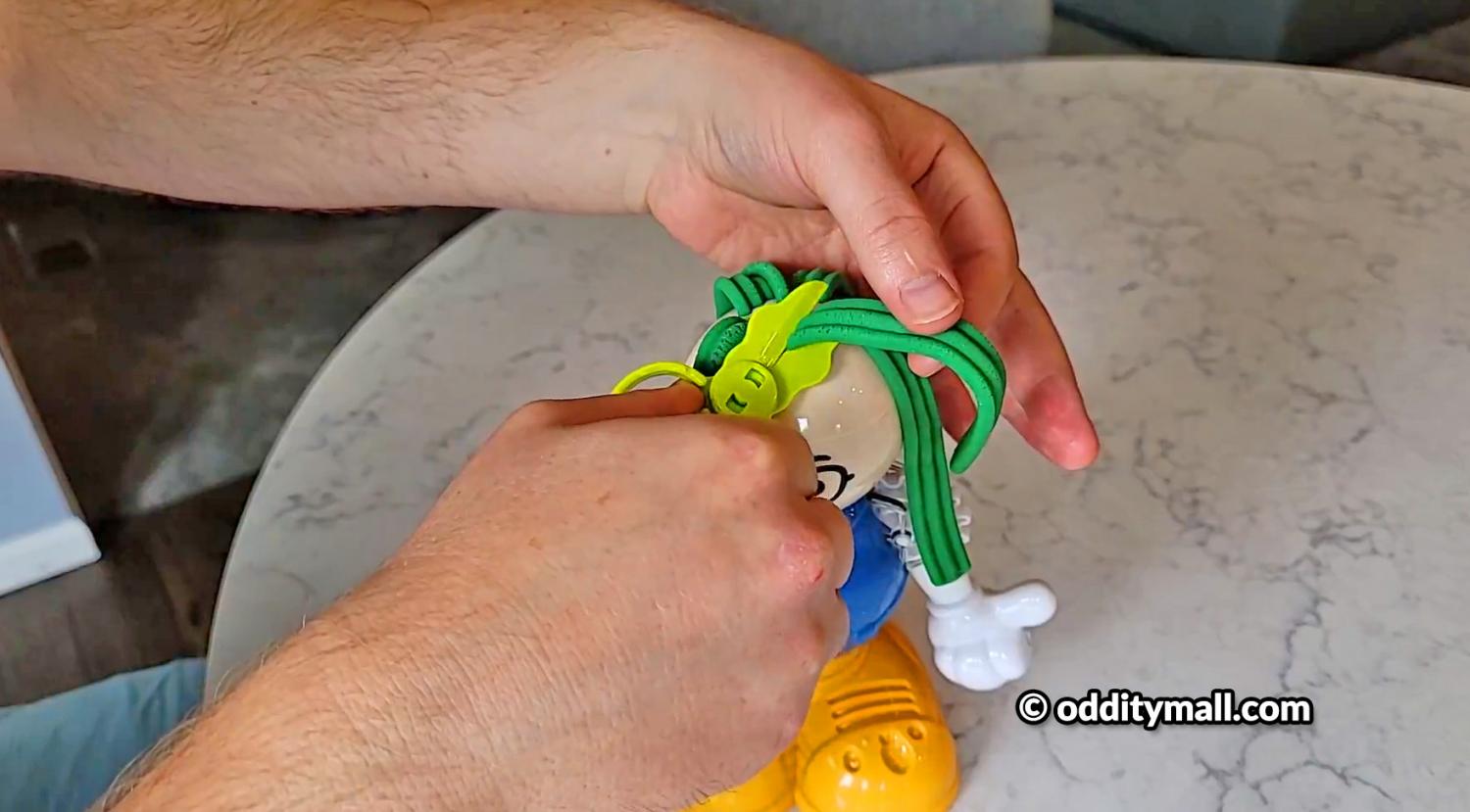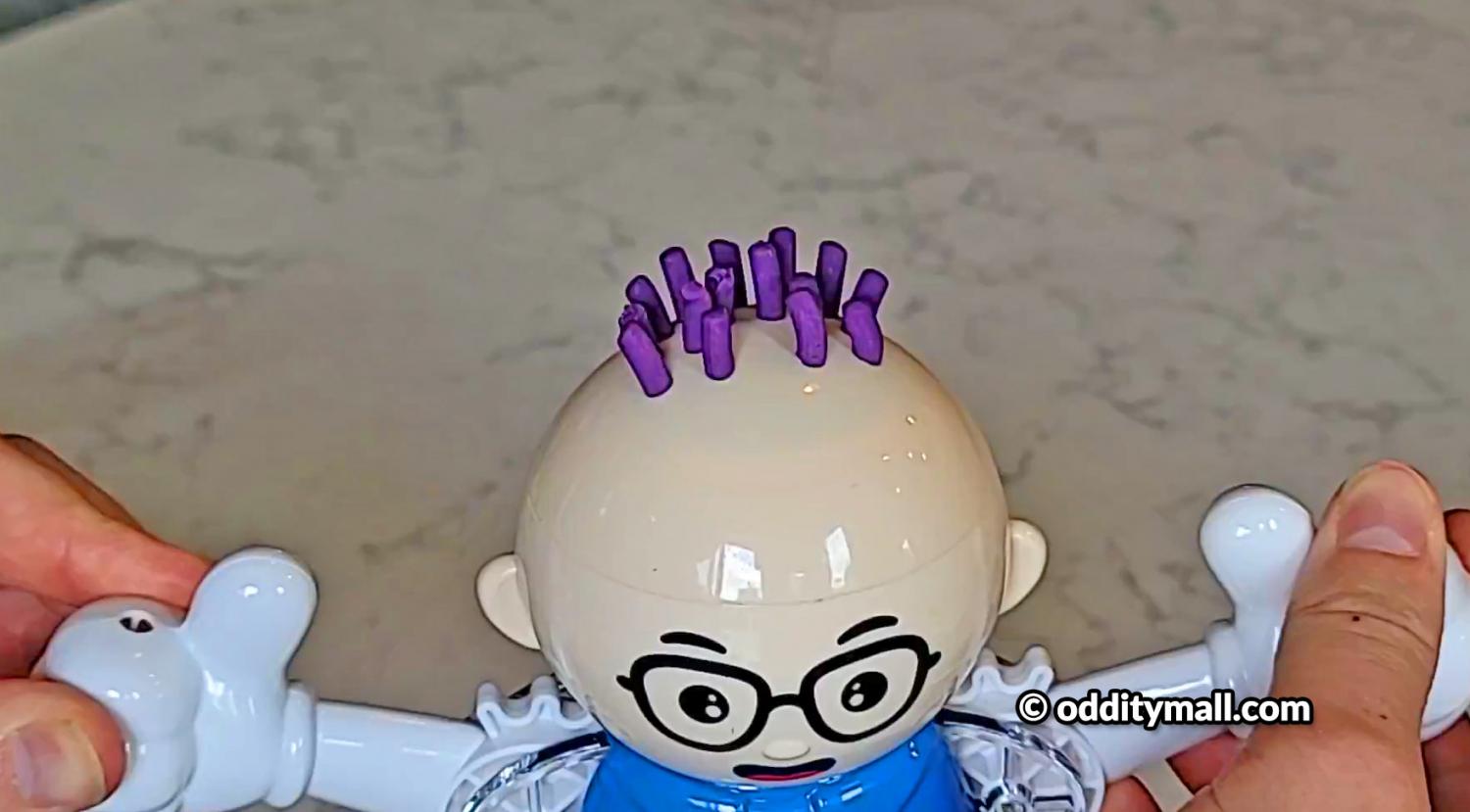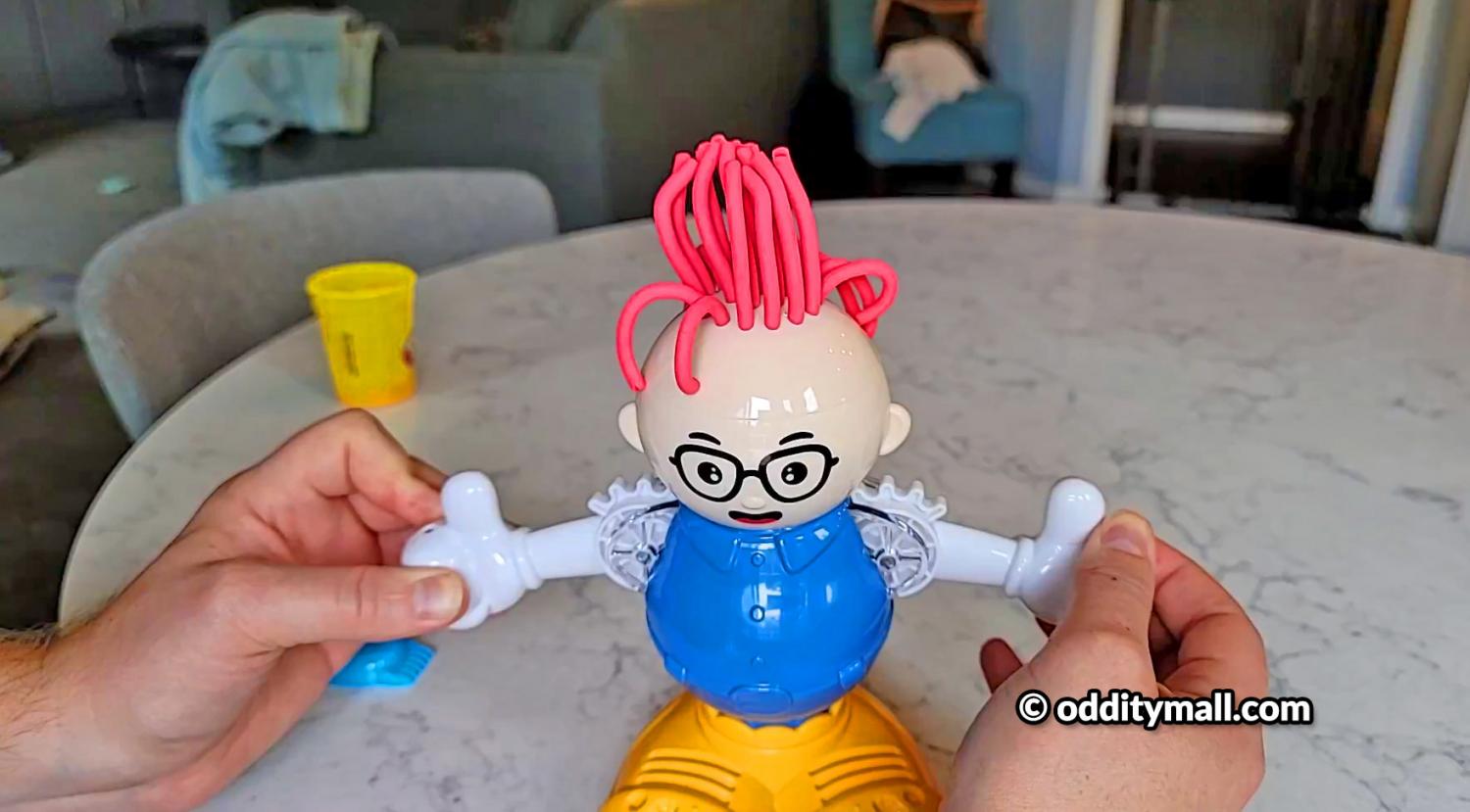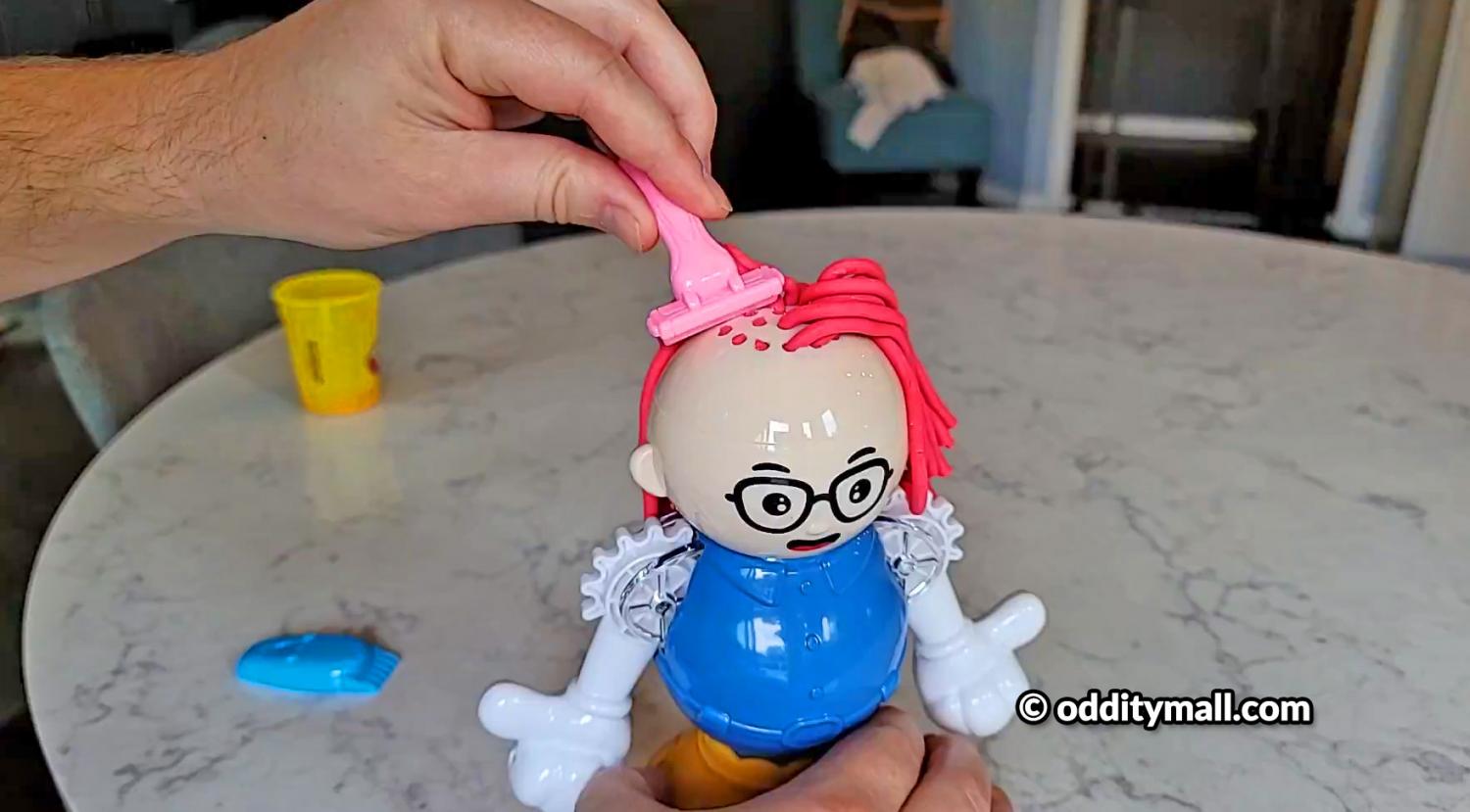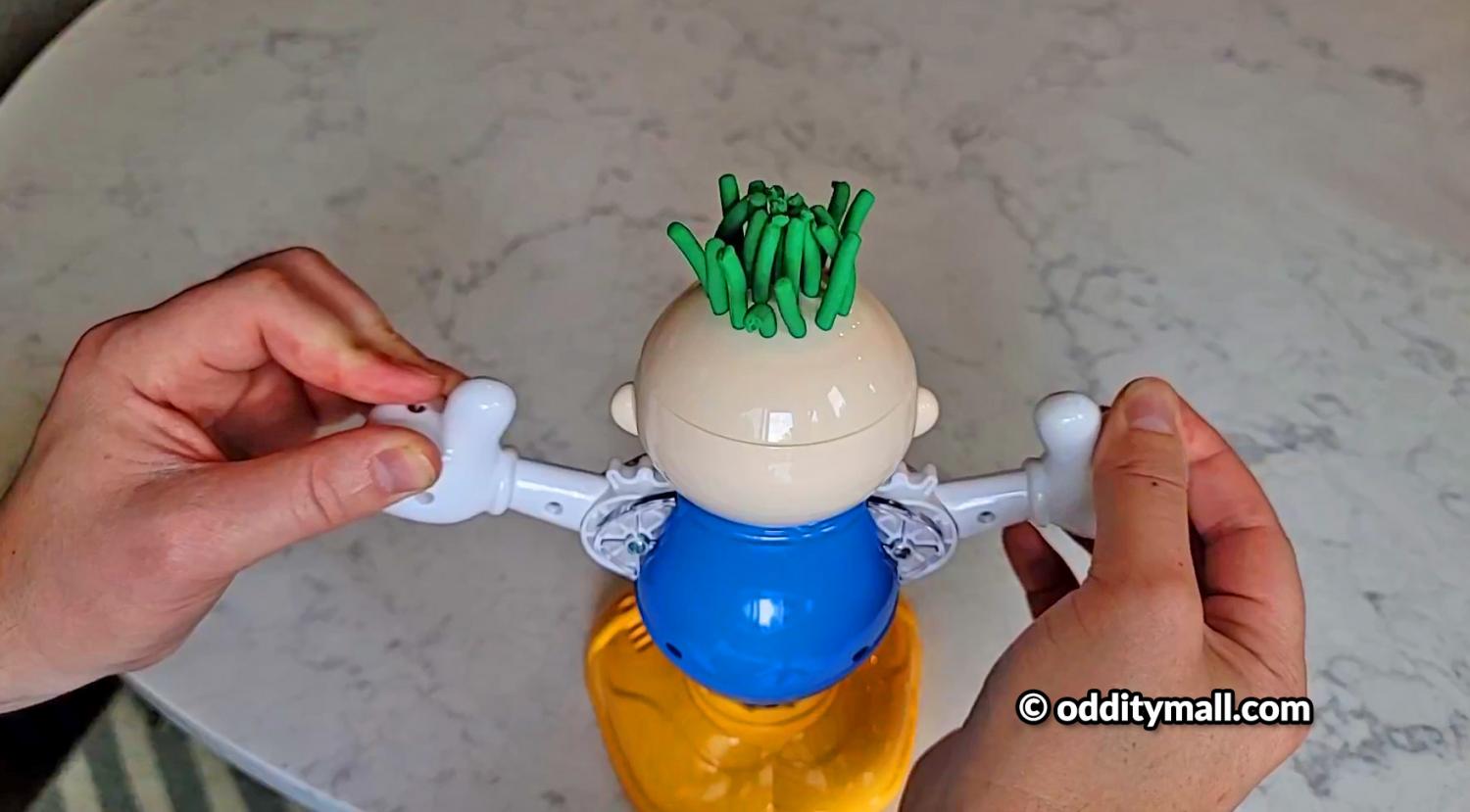 You can even braid the hair once you've pushed it out, as well as create fun and uniqye styles of hair that you could really only do with hair made from Play-doh!