Where Has This 4-in-1 BBQ Tongs Spatula Combo Been All My Life?
By Ryan on 04/12/2021 9:51 AM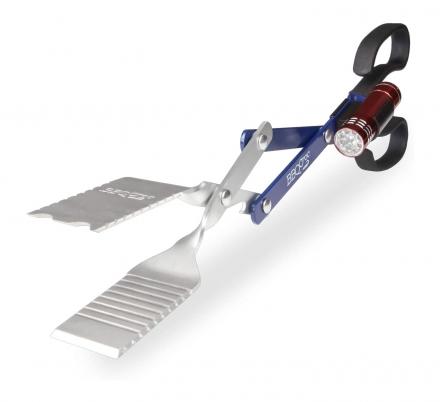 Barbecuing is a fairly simple task, but sometimes our tools can get in the way and make a simple thing more complicated. Rather than overcomplicating things, simplifying your grilling rig can help you get the best tools for the job, without having to make four trips to carry three kinds of tongs. Now, you can streamline the grilling process with this 3-in-1 barbecue tool, which features tongs, spatulas, and a grill scraper all in one! If you're really ambitious, the company also offers a 4-in-1 variant which also includes a flashlight.

Sizes: 18 inch | 26 inch
Each spatula on this barbecue multi-tool is 1.75 inches wide, making them a perfect hybrid between tongs and regular spatulas. No more flubbing your burger flip – these multi-tool grill tongs make flipping even more efficient than you could be with just a spatula alone. It comes in both a 18 inch version, and a larger 26 inch version.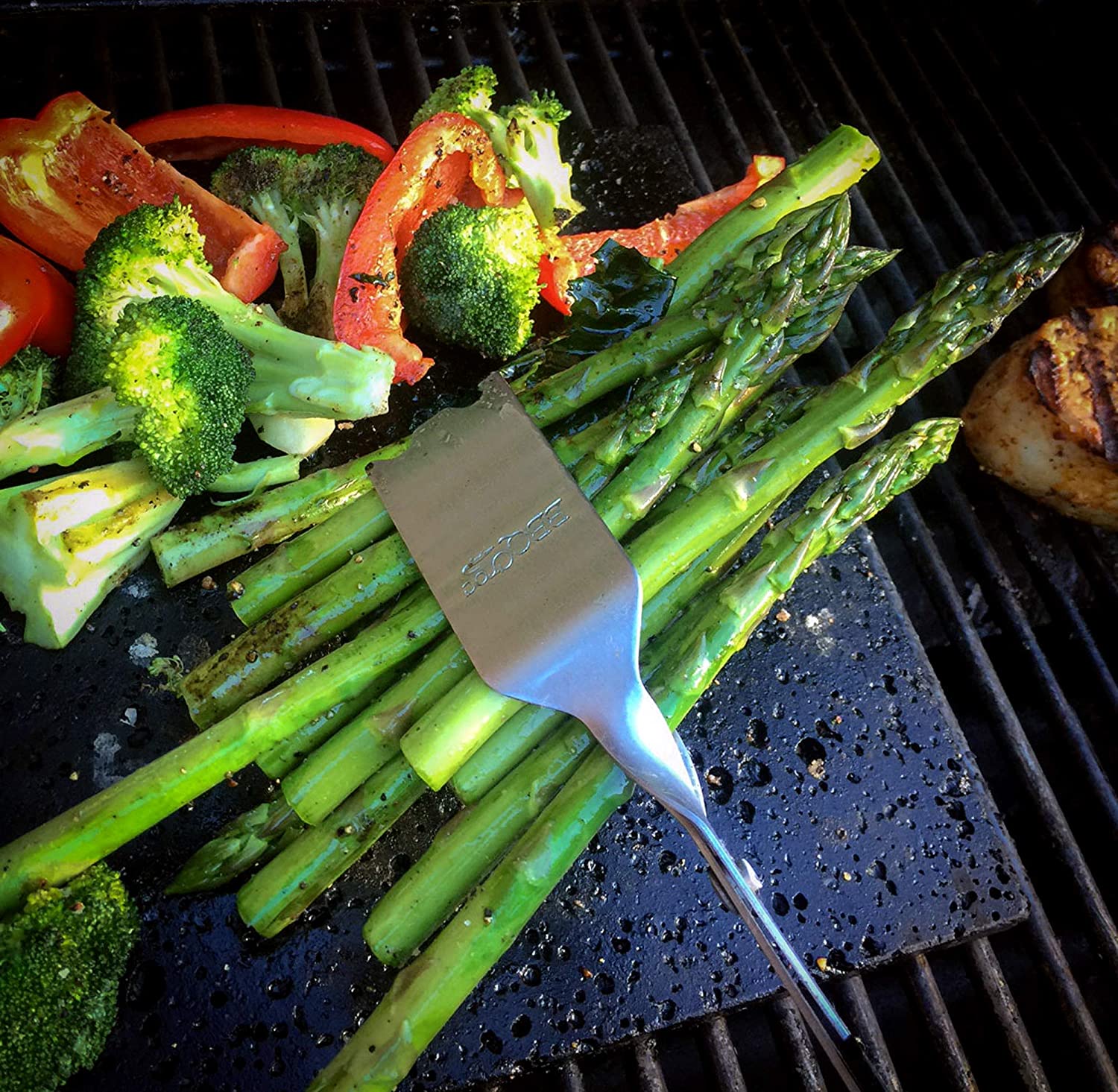 The spatula tongs tool is also designed with a helpful locking mechanism, which makes them even better for handling grilled food than your average tongs.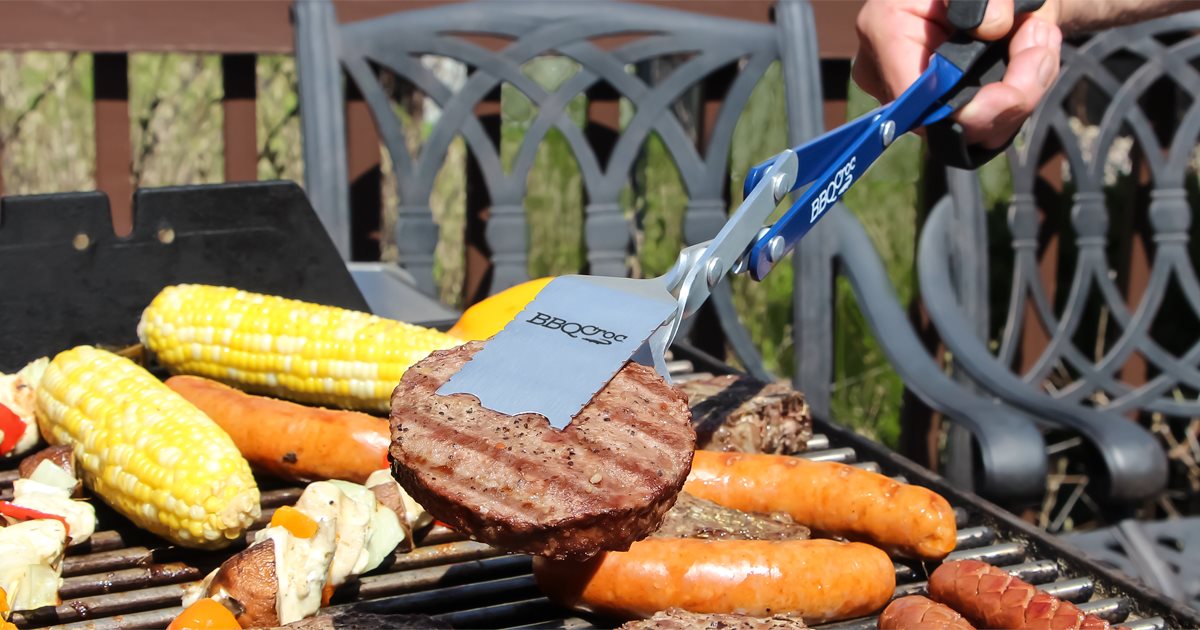 Opening up to 6 inches wide, this 3-in-1 grilling tool, called the BBQ Croc, allows the user to use a strong and precise grip when handling meats, veggies, or whatever else you've got on the grill.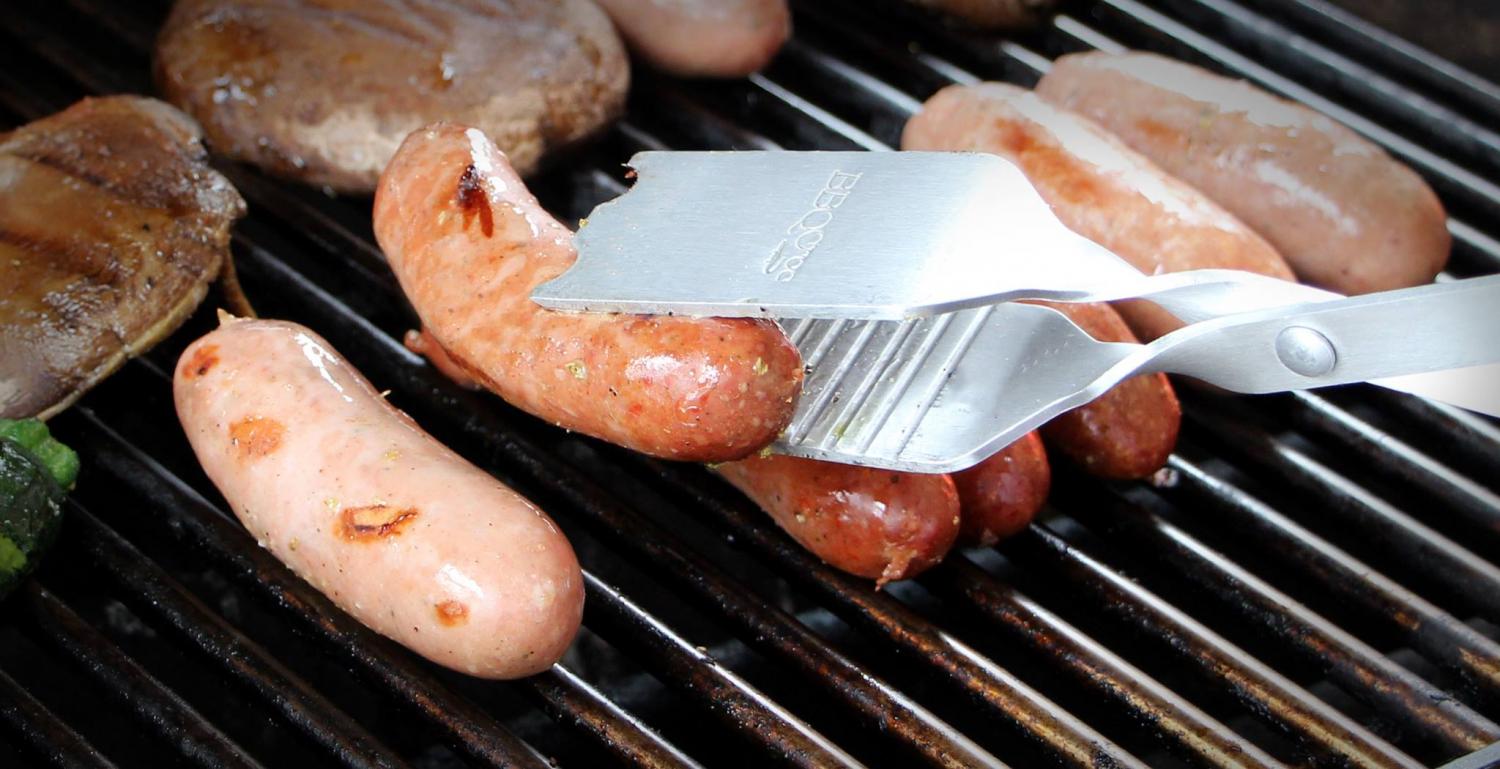 In addition to the convenient spatula-tongs combo, this 3-in-1 barbecue tool also features serrated edges which you can use to clean your grill when you're done, without having to carry your grill brush in separately once you're all finished.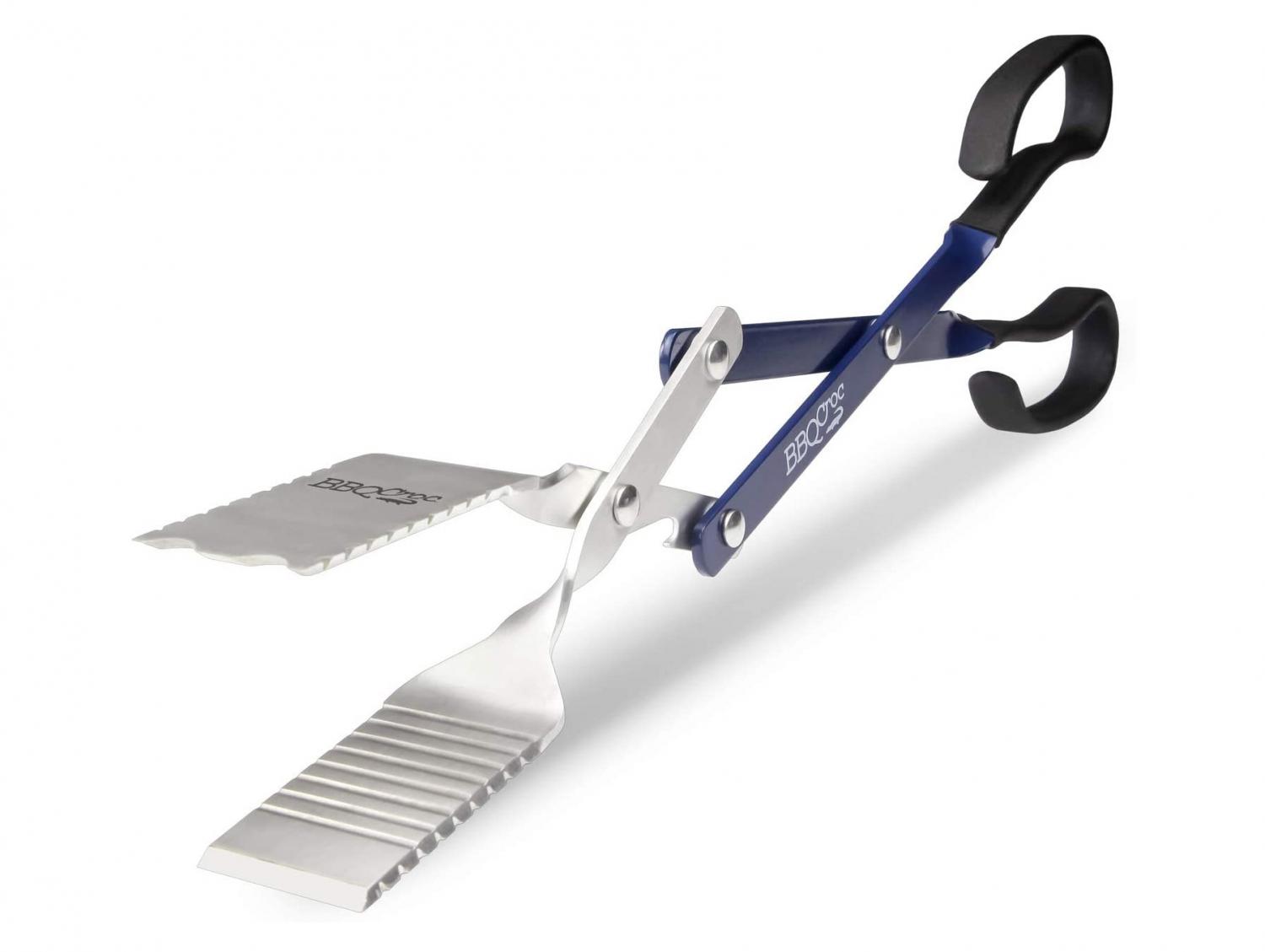 On top of the tongs, spatula, and grill cleaner uses of this barbecue multi-tool, the design also features a convenient bottle opener, making it even more useful for backyard barbecues!
Whether you select the flashlight edition or not, the 3-in-1 grilling tool is 18 inches long, so you can work easily right above the grill without burning your hands. The handles feature an ergonomic grip, and a texturized, heat-resistant material, for those times you accidentally set them right on the grill.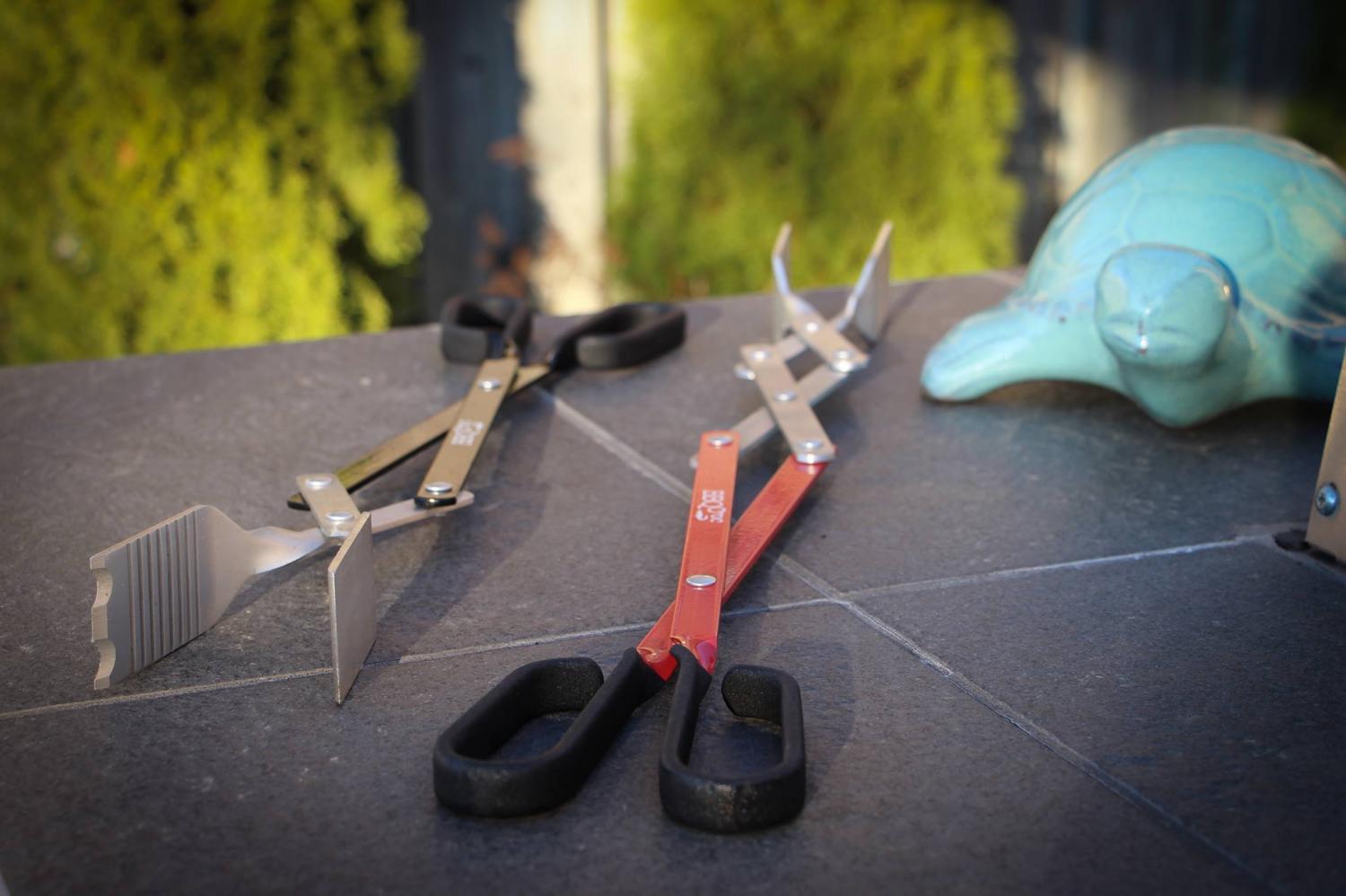 One buyer, Tony, called the BBQ Croc grilling multi-tool the "best ever." In a review, Tony wrote, "I have been looking for years for a scissor style BBQ tongs. Finally I found this one and because it is double hinged it handles everything. The MOST surprising aspect is how light it is. HIGHLY recommend."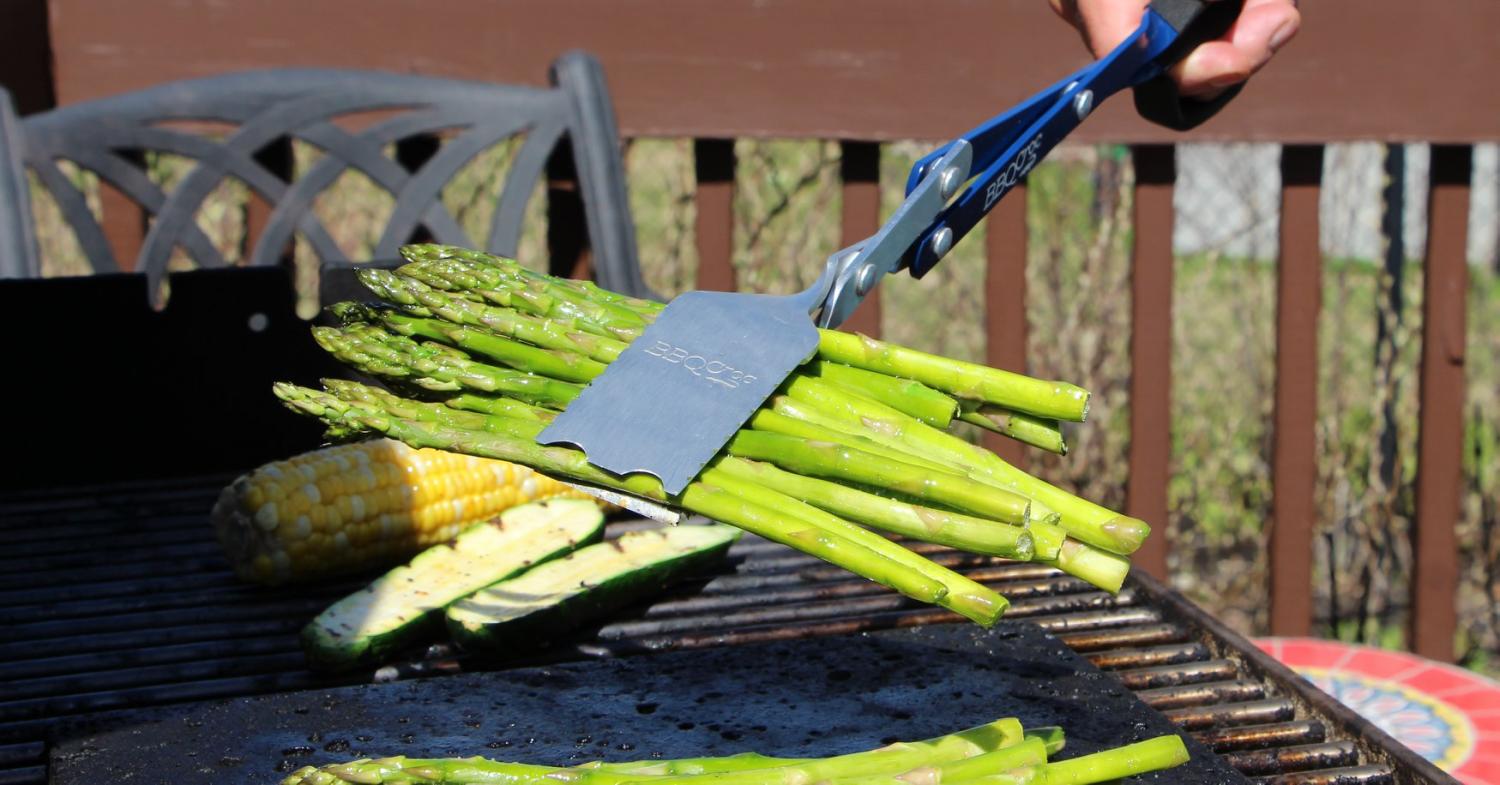 In any case, this multi-tool would work perfectly with some of our grilling favorites – including the octagon grilling table, the Rib-O-Lator Rotisserie Barbecue mod, the tie fighter grill for our Star Wars fans, and the hanging tripod cauldron barbecue/bonfire. You can even use the unique tongs spatula combo for boiling seafood, or on the bonfire pit to rearrange logs!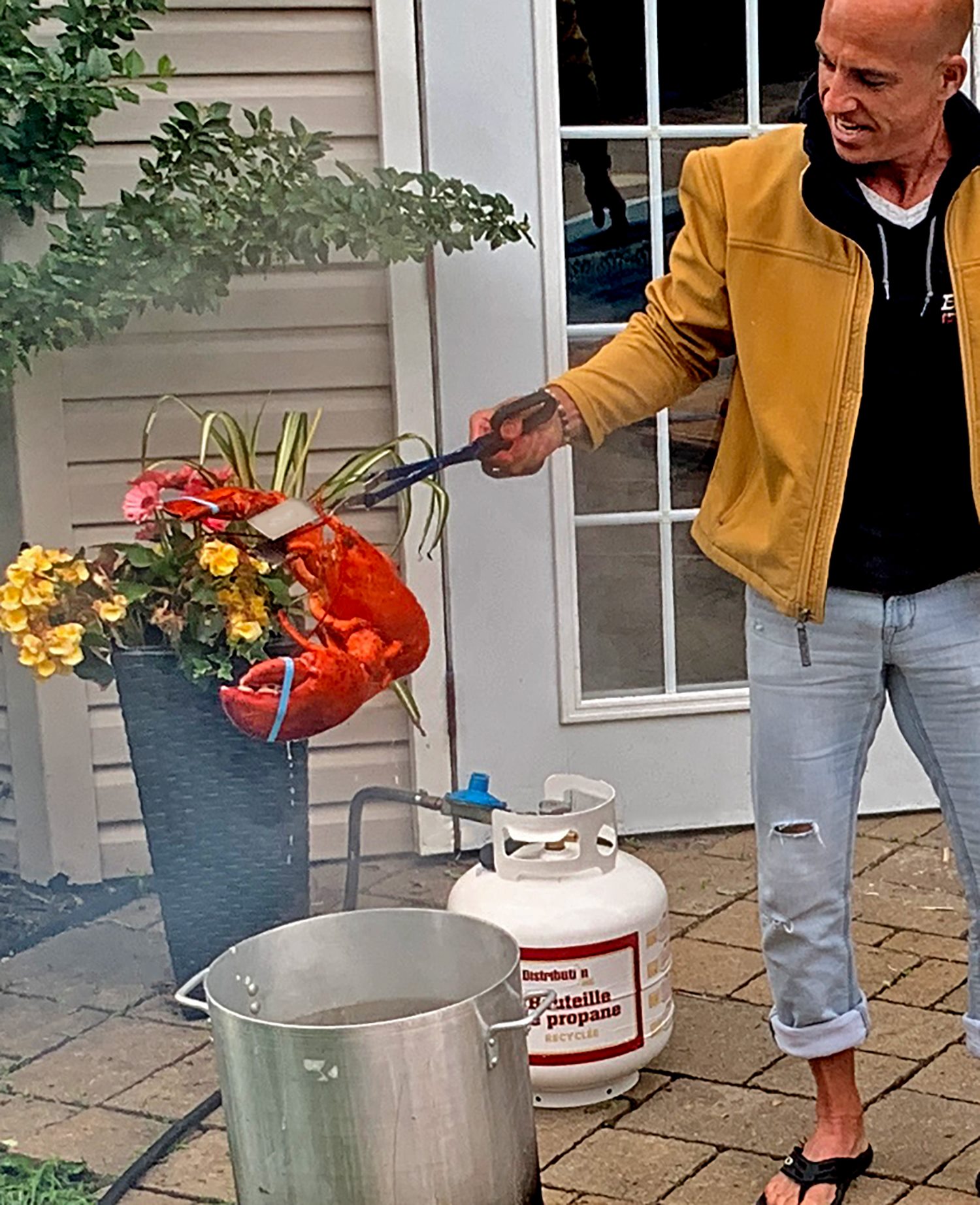 No matter which grill you use it for, this 3-in-1 barbecue tool is a great way to simplify your grilling rig, so you can focus on what matters most – pounding cold ones all day with your buds while you watch the big game and pretend you know what you're doing in front of your favorite meats. Now that's an American dream if I've ever heard one.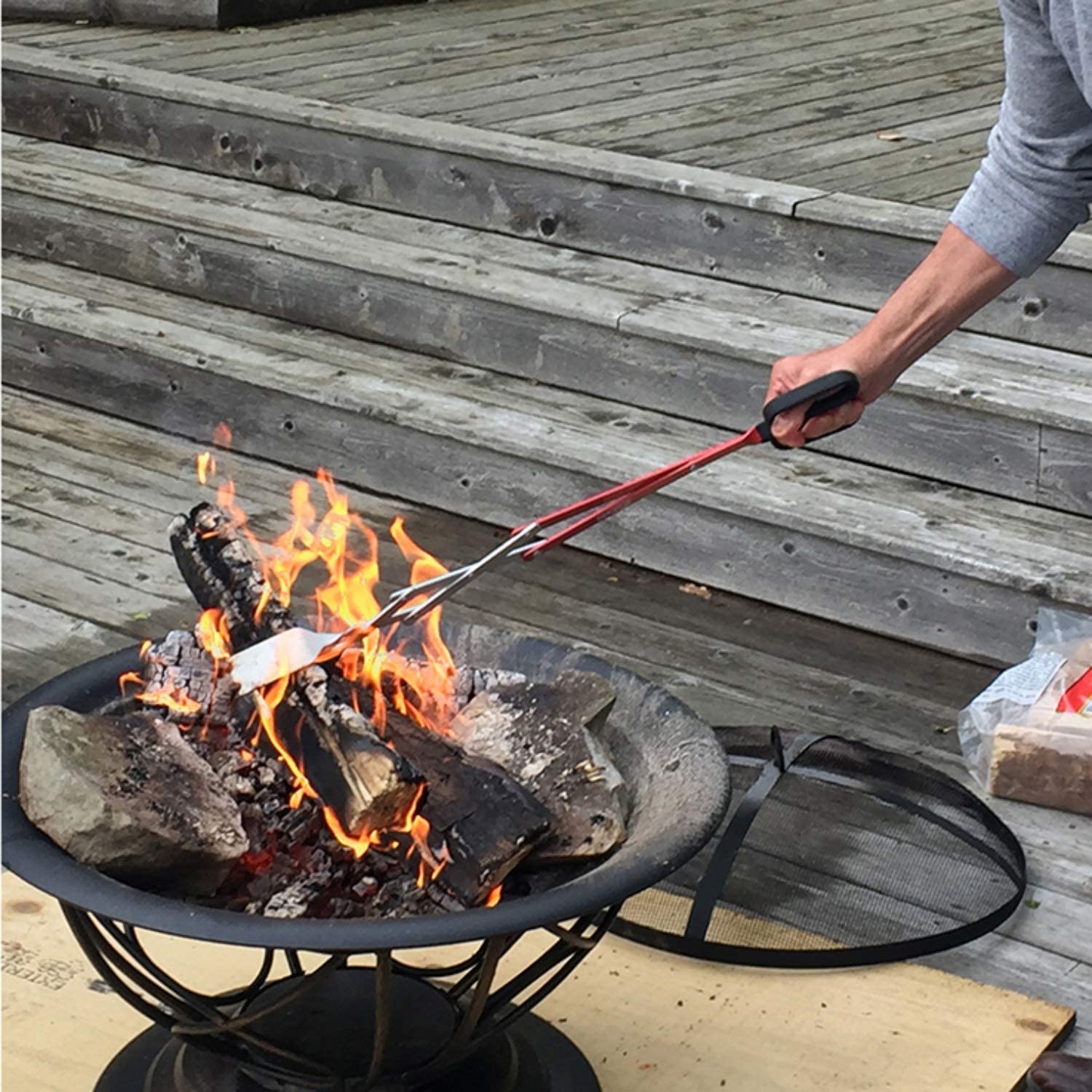 Think of all the time you'll save instead of taking trips back and forth to the kitchen!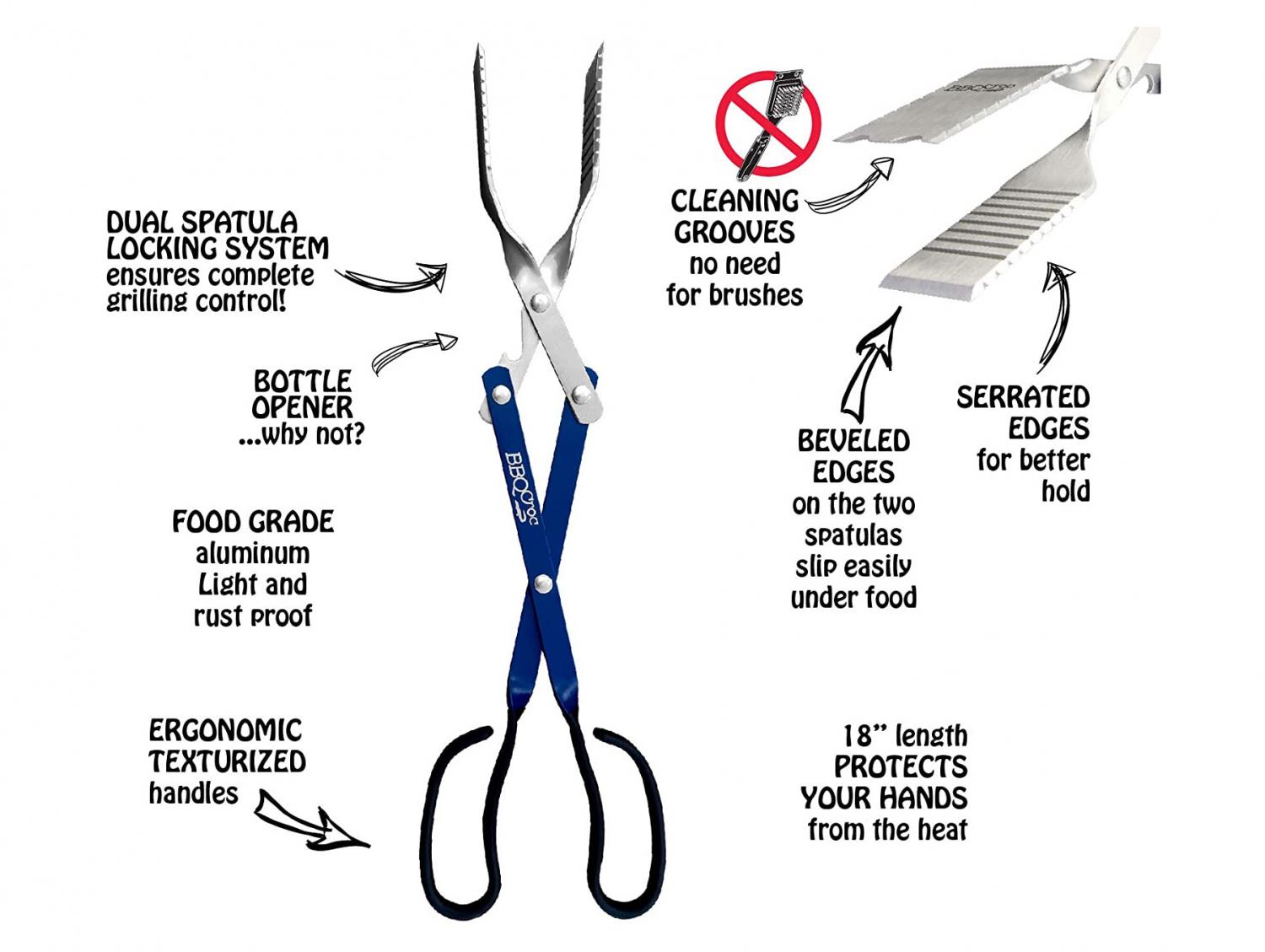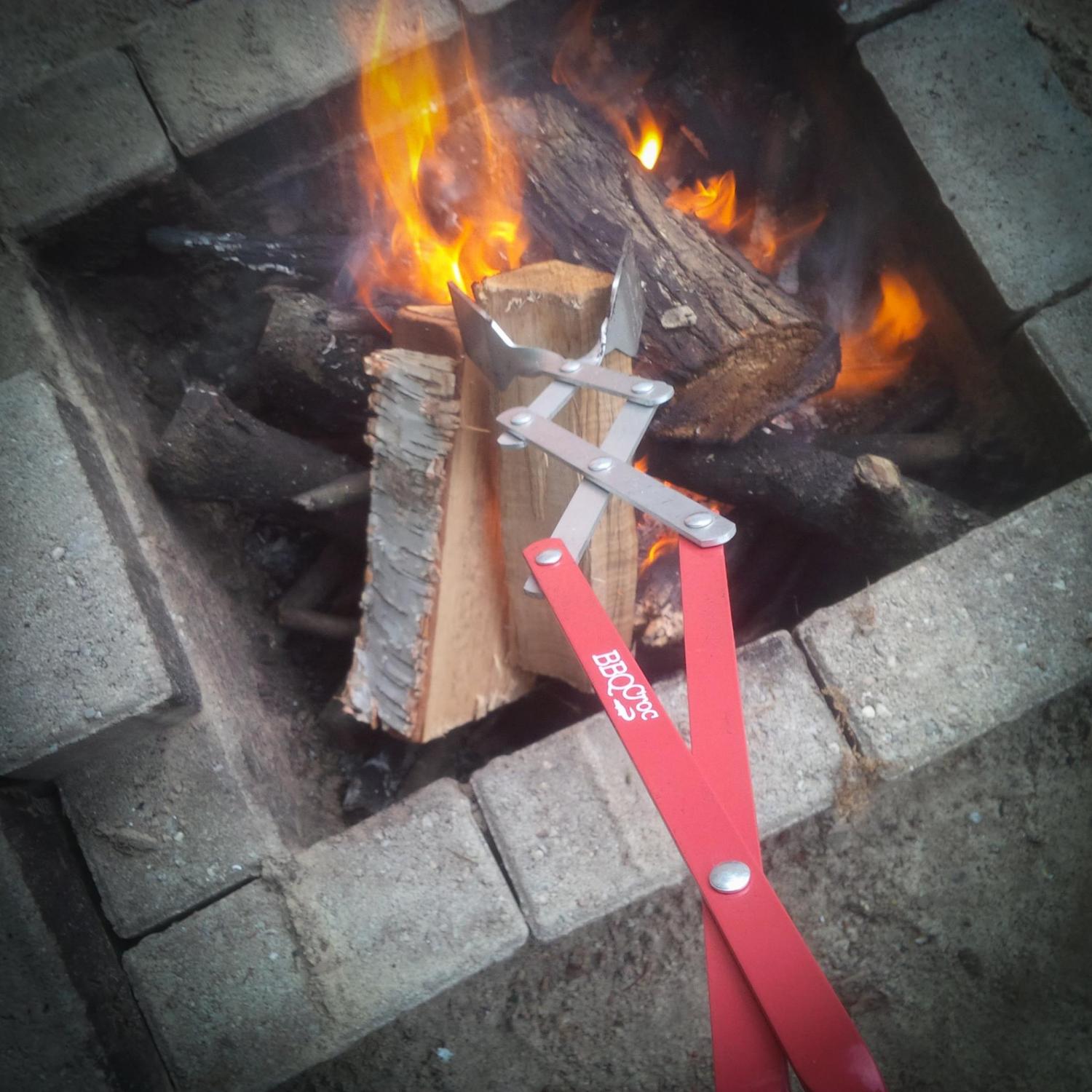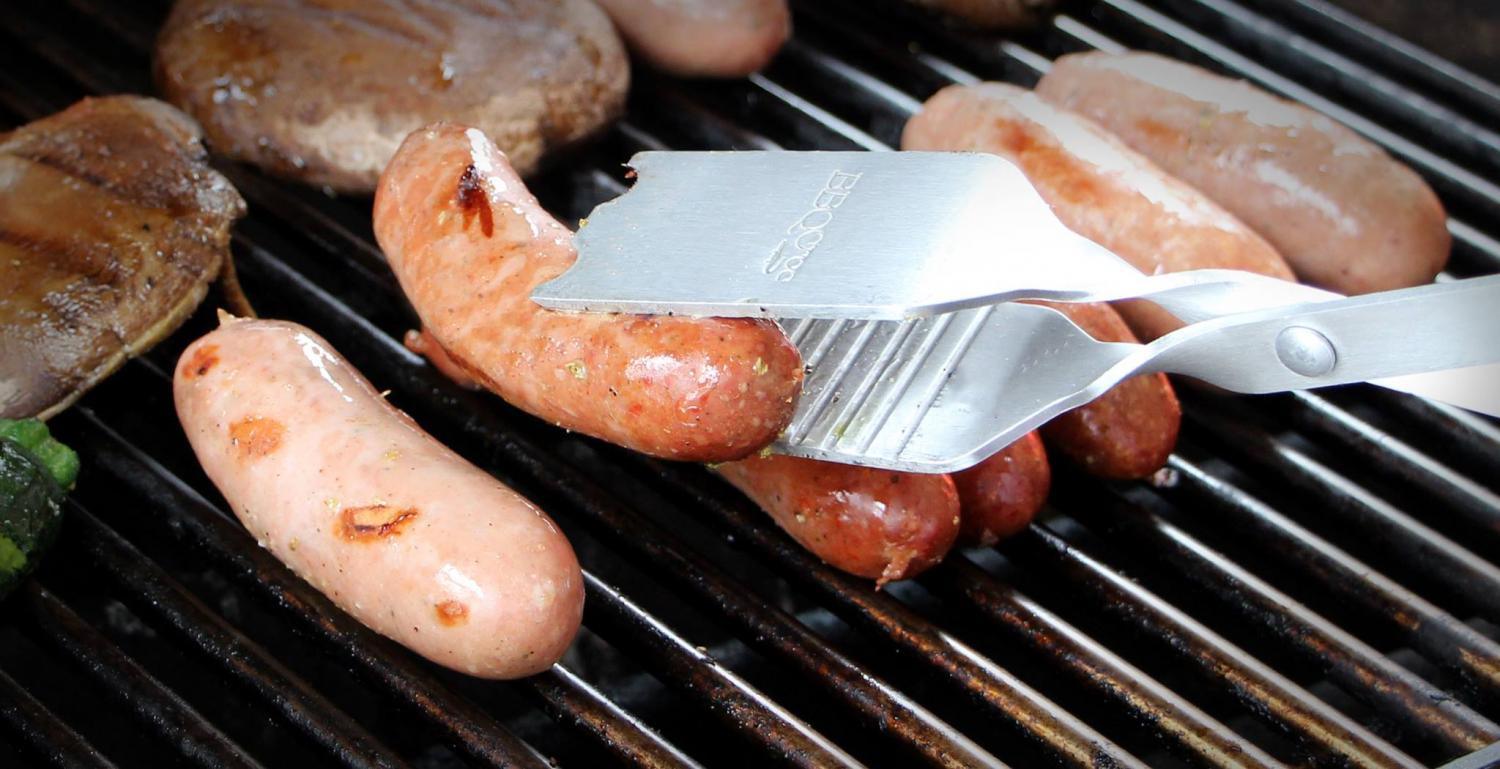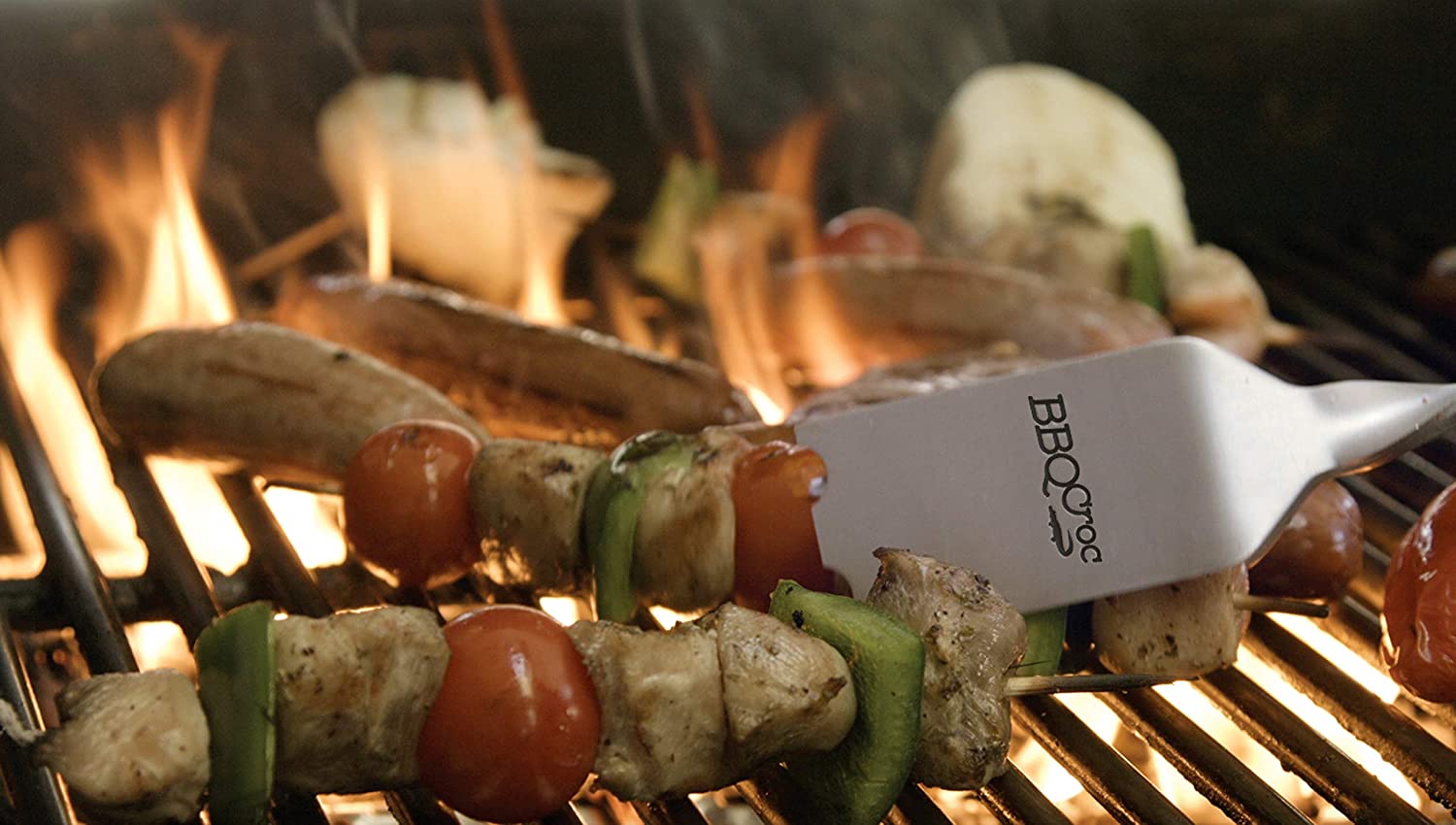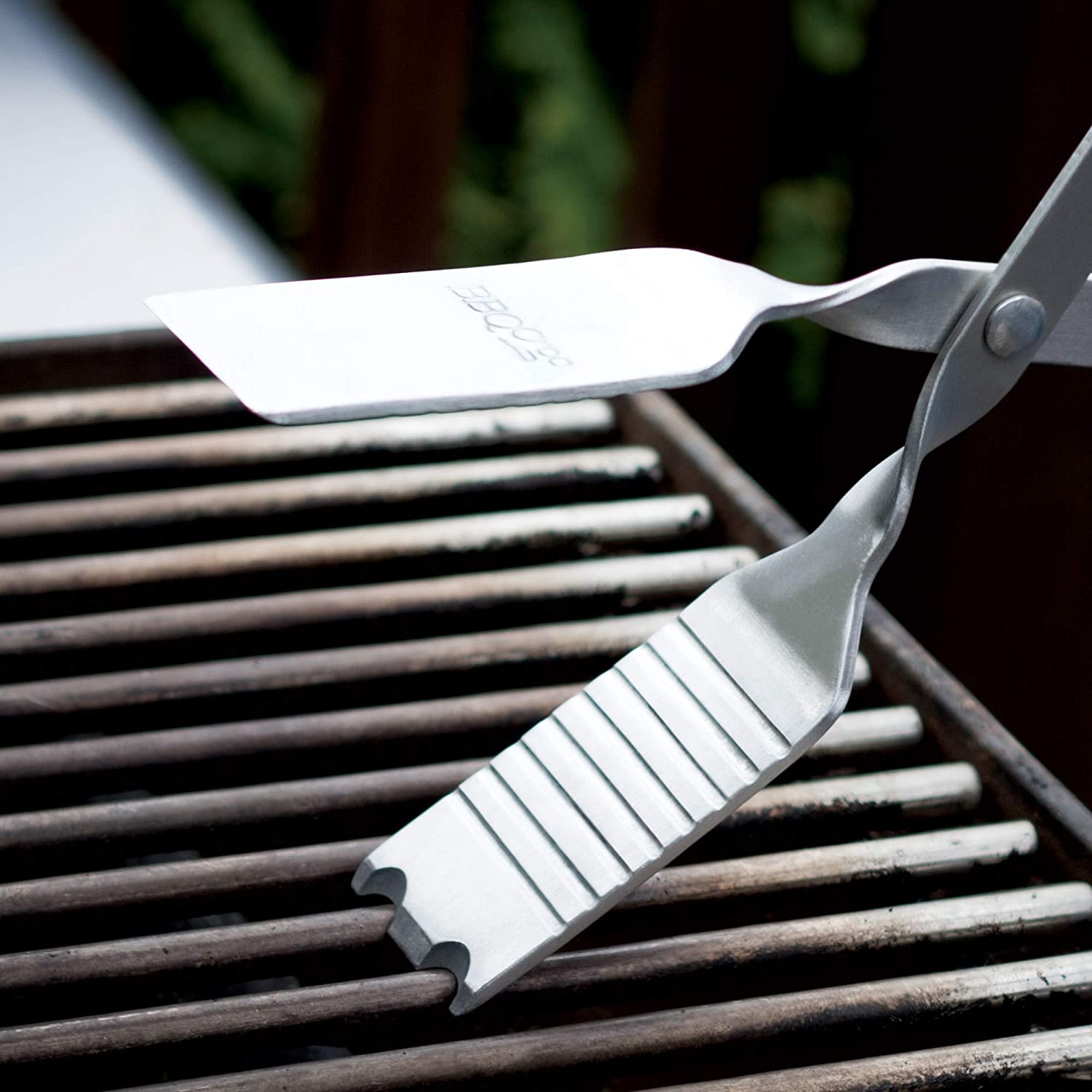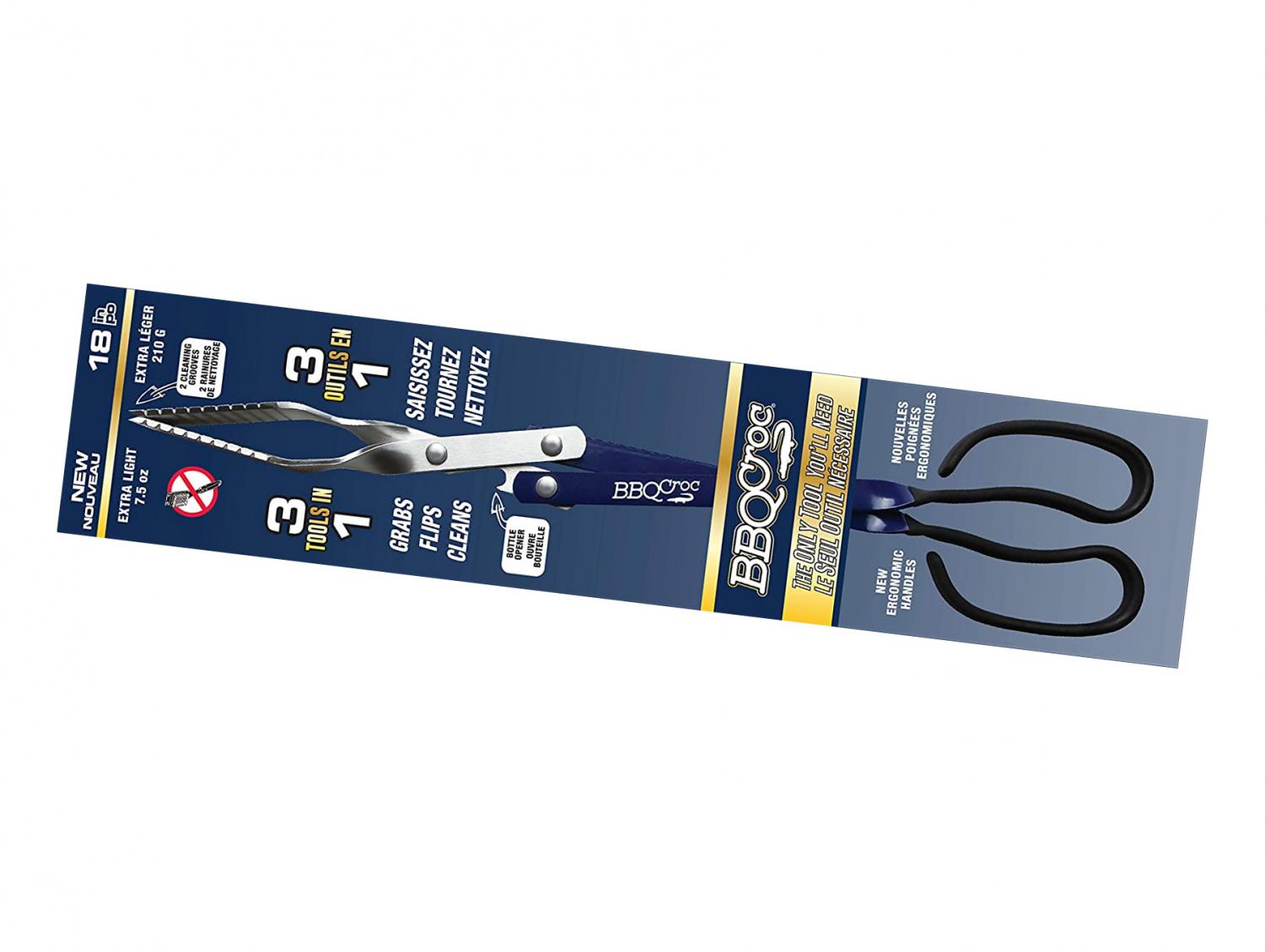 Check out the 4-in-1 BBQ tongs and spatula combo in action via the video below.
Subscribe To Our YouTube Channel