The Rib-O-Lator Turns Your Grill Into a Rotisserie Barbecue
By Ryan on 03/22/2021 3:27 PM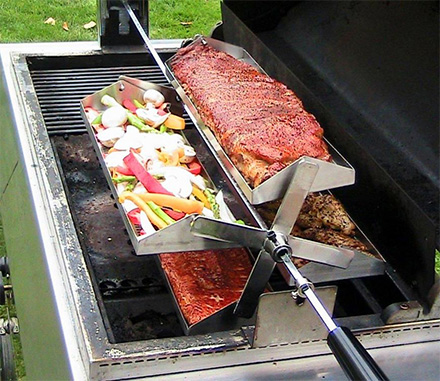 The Rib-O-Lator is like a mini ferris wheel for your grill that will rotate your meat around evenly across the heat from your grill! The device attaches to pretty any type of BBQ and allows you to cook rotisserie-style by using an electric motor that automatically rotates your meat around while being smoked or cooked. Perfect for ribs, steak, burgers, pork loins, fish, nachos, chicken, vegetables, pork butts, and pretty much anything you can imagine, the Rib-O-Lator works to evenly cook every piece of meat on the trays.

Find a rod and motor here
The Rib-O-Lator will fit any medium to large sized grills, but will not fit the Weber Kettle or Drum Smokers. The unit installs in just minutes into your grill and does not actually come with a spit rod and motor, so you will need to already have these or purchase them separately here on Amazon or here on their website.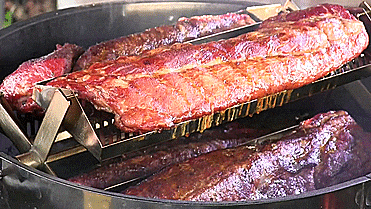 The Rib-O-Lator Rotating Barbecue Rotisserie uses indirect heat to cook your foods, so each time your meats will turn out tender and juicy and will eliminate all of the burnt and dried out food that most grills produce. The Rib-O-Lator comes with four 304 20 gauge stainless steel rotisserie trays, 2 stainless steel support brackets that attach to your spit rod and hold the rotisserie trays, along with instructions and recipes.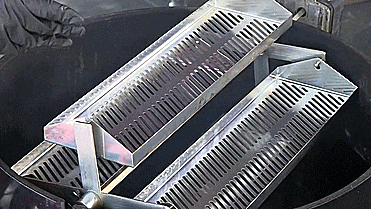 The trays are 17 inches long x 5 inches wide, and will give you 340 square inches of cooking surface. Check out the Rib-O-Lator in action via the video below.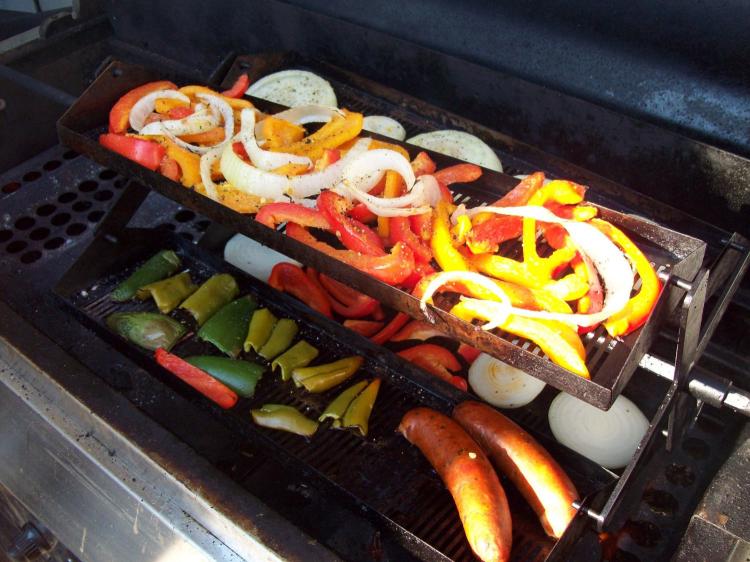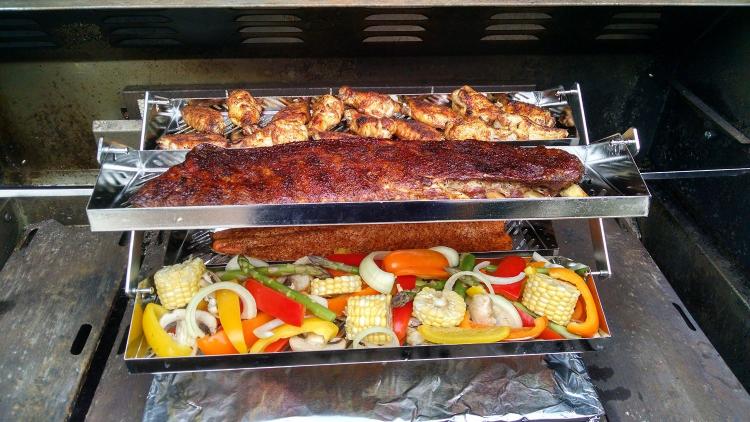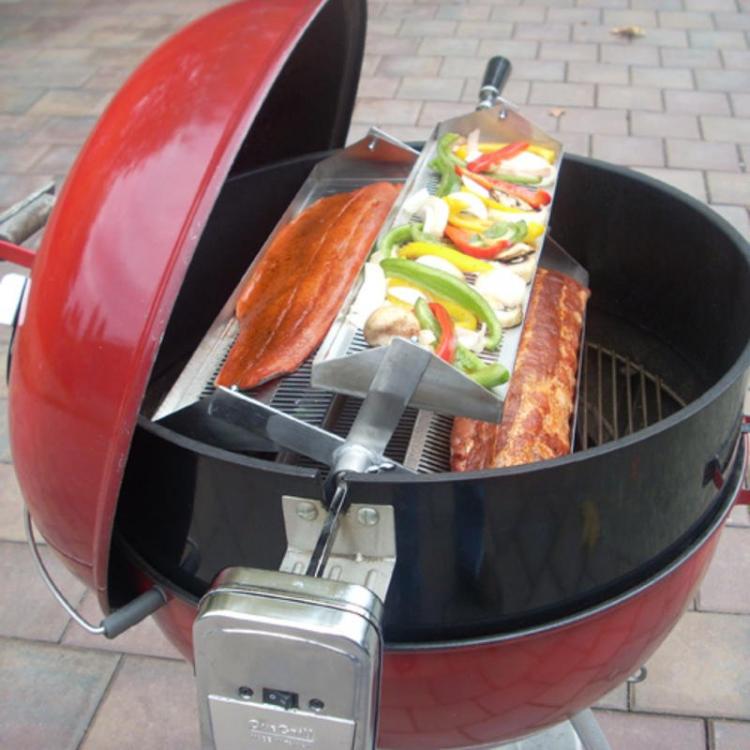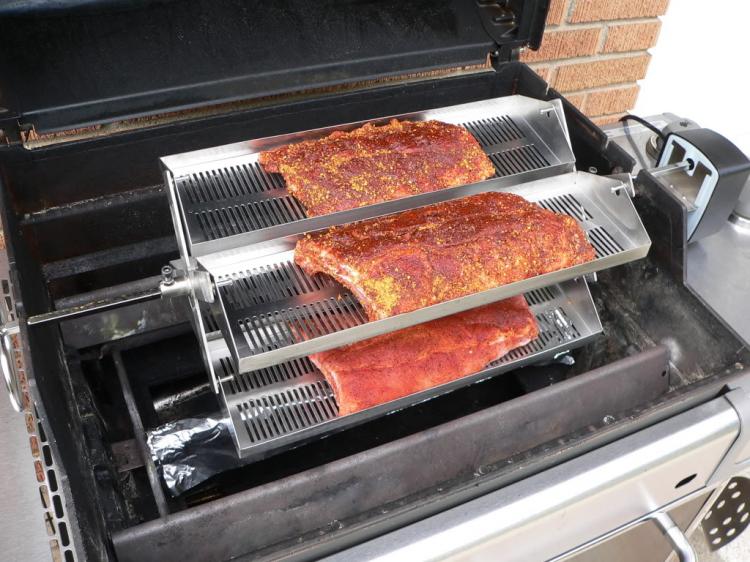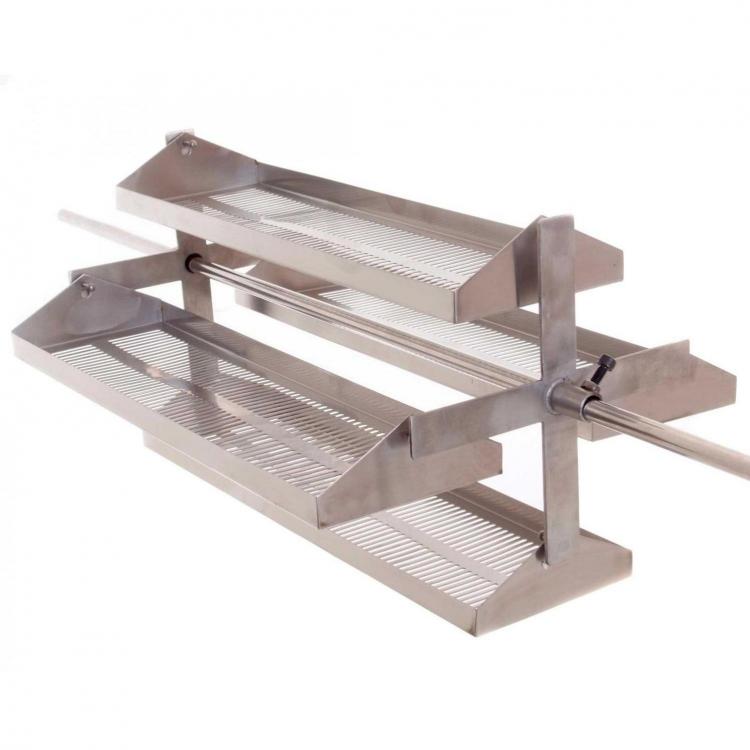 Subscribe To Our YouTube Channel