This Scale Replica Of The Door From Friends Is The Perfect Key and Sunglasses Holder
By Ryan on 02/06/2023 4:43 PM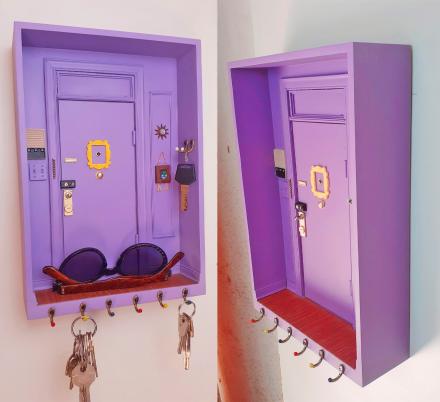 You may remember the Friends peephole frame replica that we featured a while back, and if that wasn't enough to satisfy your nostalgic needs for Friends, perhaps this unique mini replica of the door from Friends will toot your horn. It's a complete scale replica of the purple door and surrounding walls of the infamous purple door from Monica and Rachel's apartment.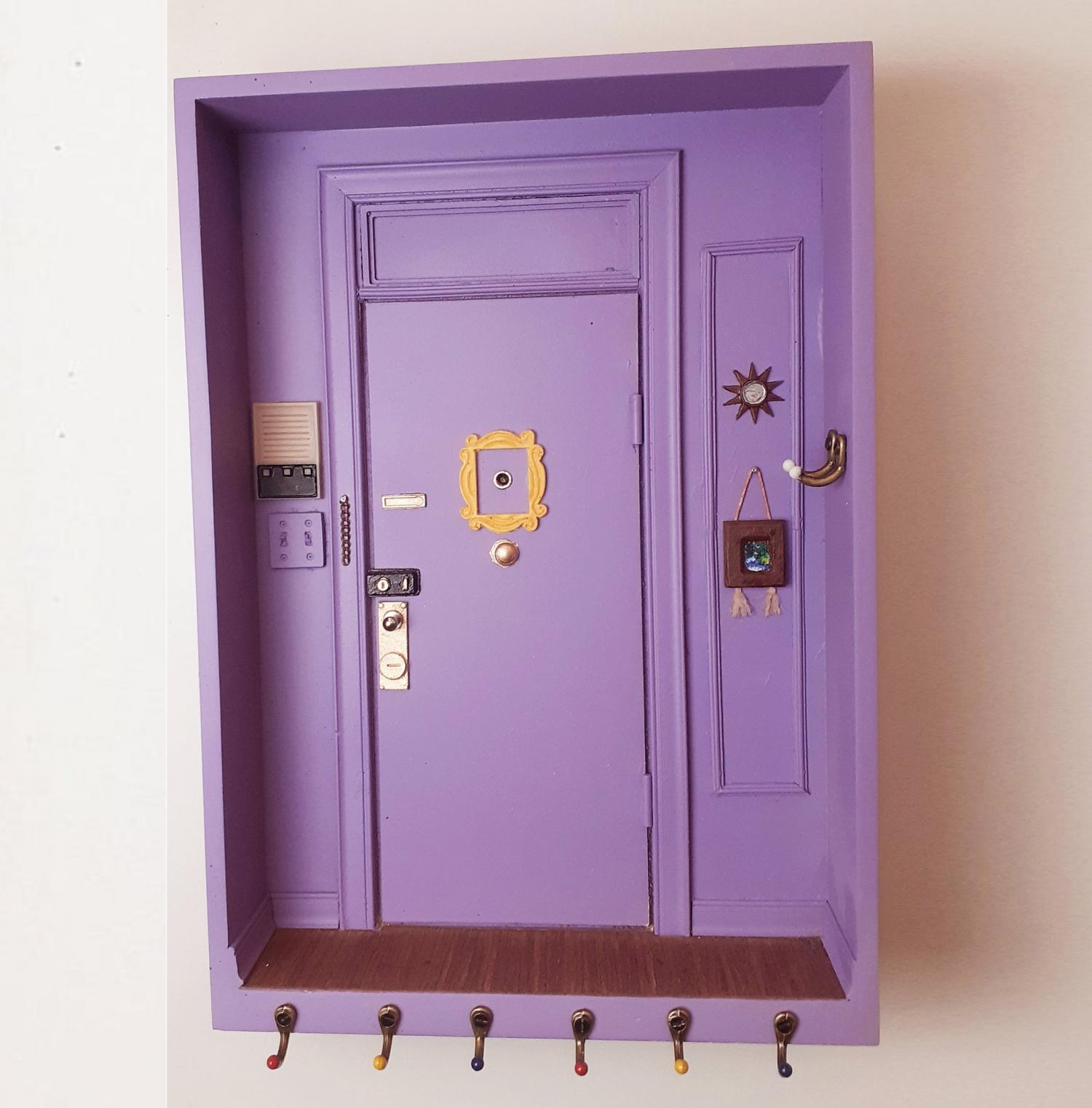 Though, not only is it just a scale replica of the door, but it also acts as a key-holder for up to 6 sets of keys (one for each friend of course), along with a mini shelf for storing sunglasses, wallets, and other small items.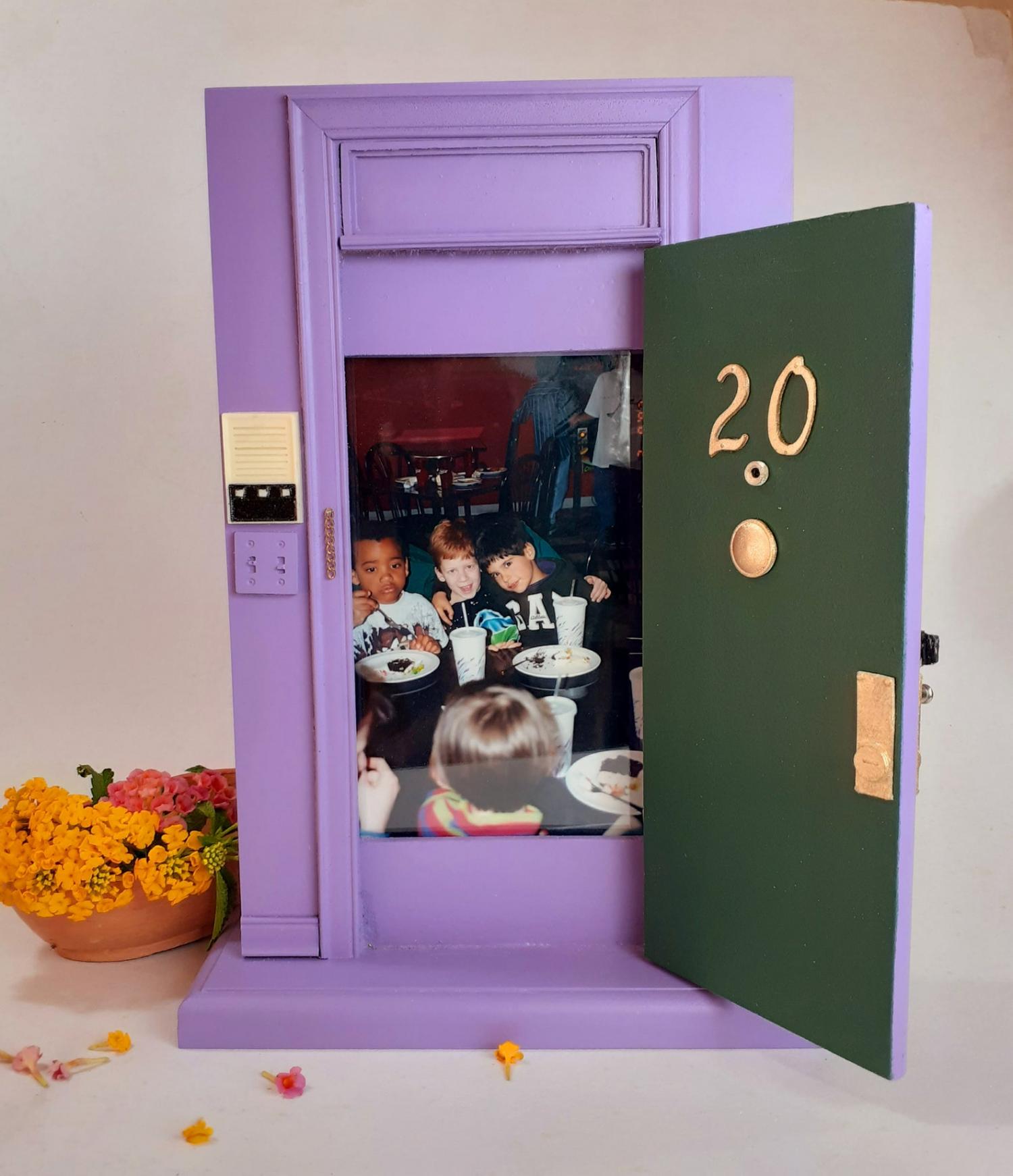 The mini Friends door replica contains all of the details of the real door from their actual apartment, including the yellow peephole frame, the apartment call speaker, the light switches next to the door, the chain lock, and the exact deadbolt and lock system the real door had.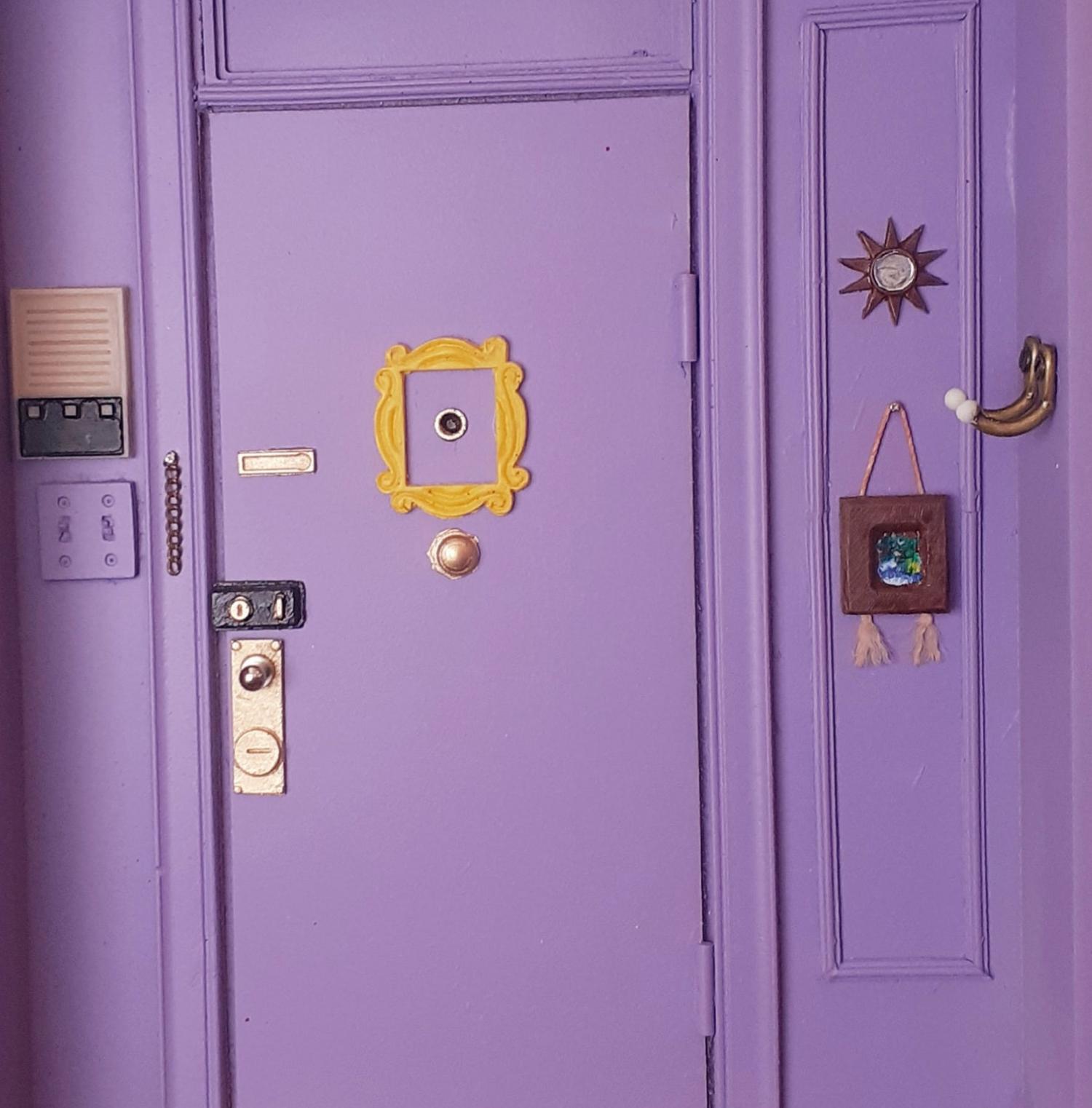 They even have exact replicas of the decor pieces that hang next to the door, including the mini star mirror, and the other unique piece of decor that hangs below it.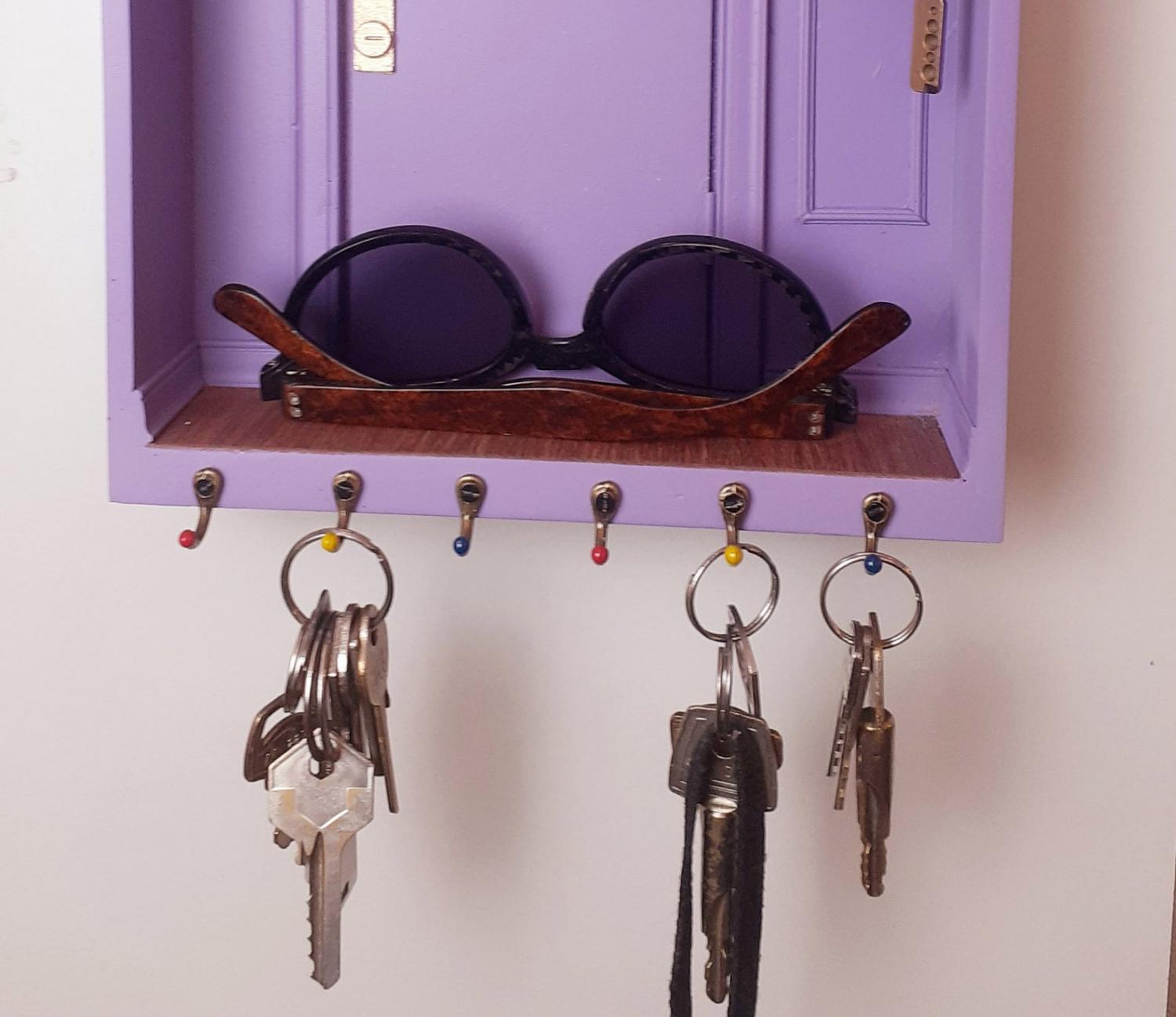 The Friends apartment door replica key-chain holder and shelf is made and sold by Etsy store PbarkerStudio. The key holder door replica is one of their hot-sellers which seem to sell out immediately whenever they put up a new one, but they also offer a Friends door replica hidden picture frame which has a door that can open or close depending on if you'd like to display the picture inside or not.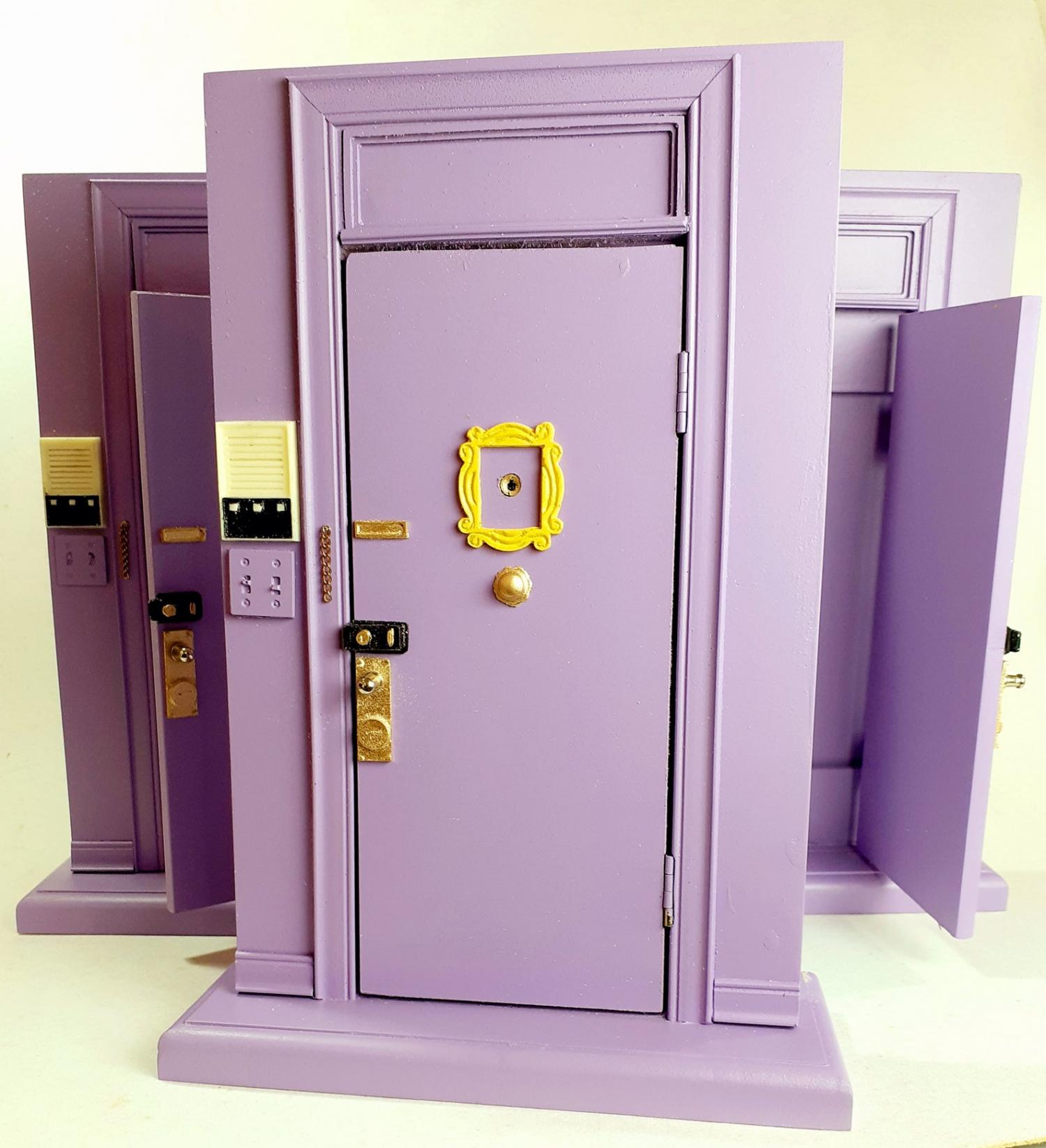 The opposite side of the door is of course the signature dark green from the real apartment, and features all of the same items as the real door including the number 20 on the outside.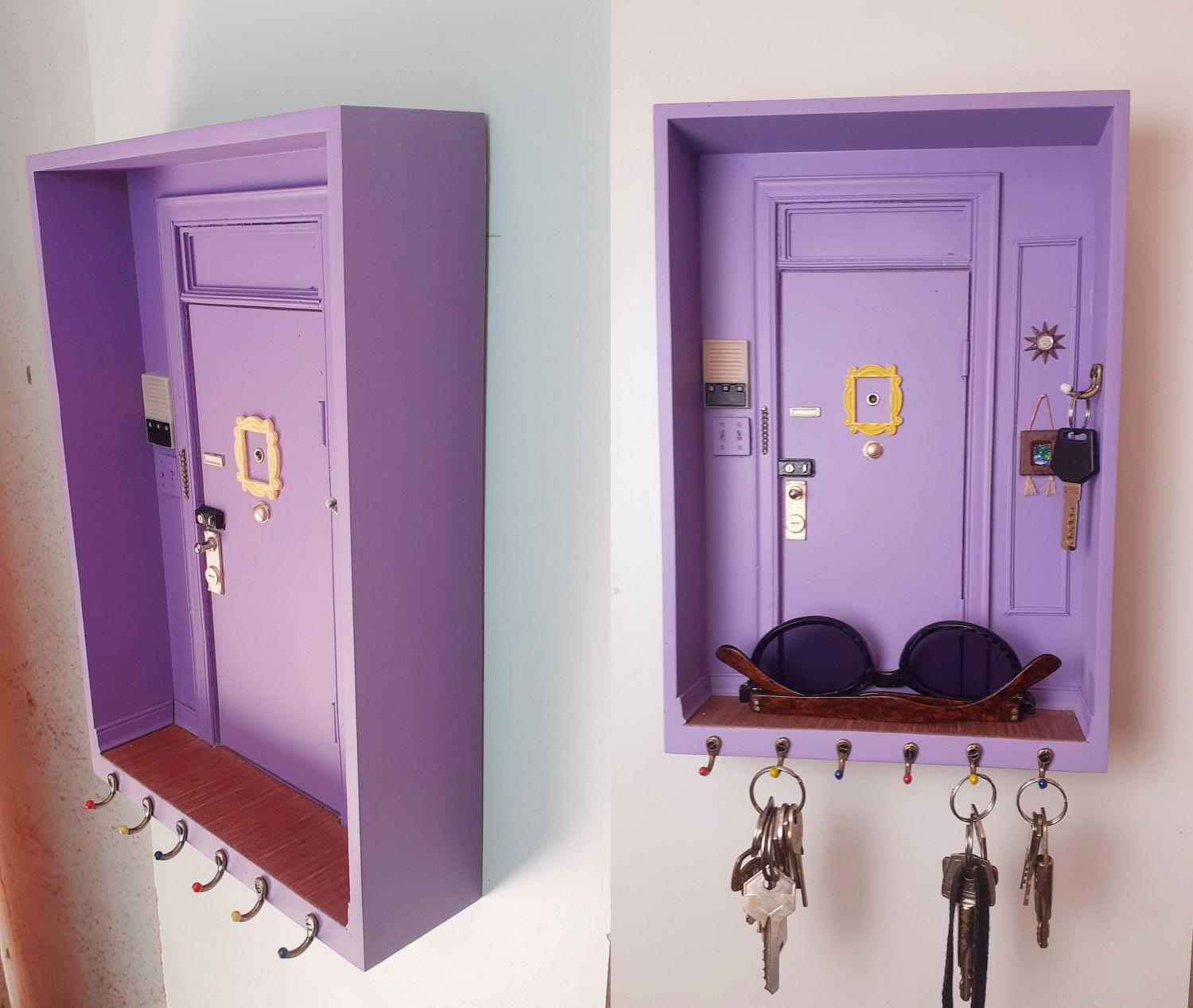 Since each Friends replica door frame is completely handmade to order, you can expect a few weeks for delivery time. Each door is made using mdf sheet, PU resin and water base paint to get all of the details correct, and are made by a retired aerospace industrial designer from Brazil.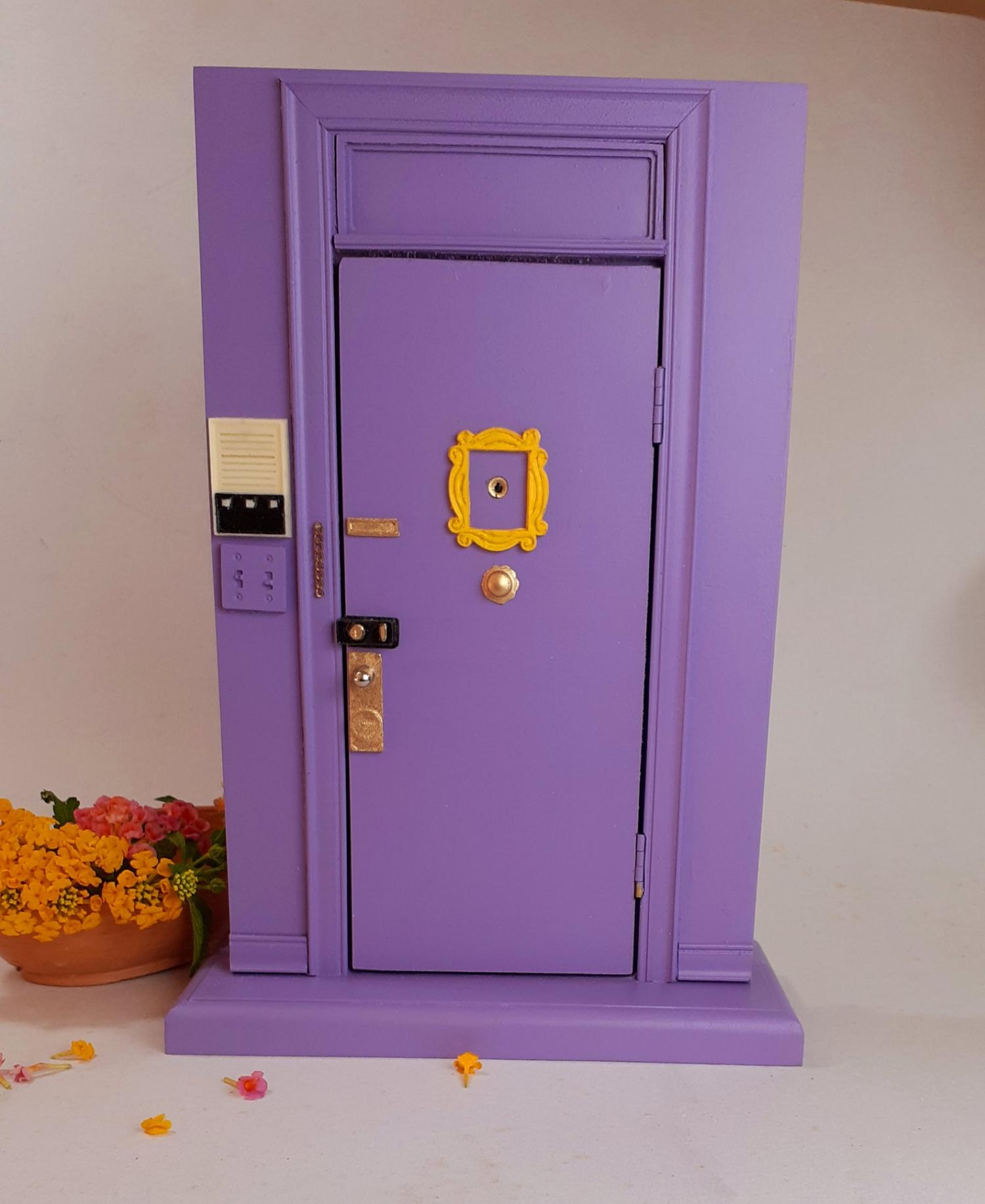 He was asked by his daughter to make her a replica door from Friends to give to one of her friends as a gift, which is how this whole fad started!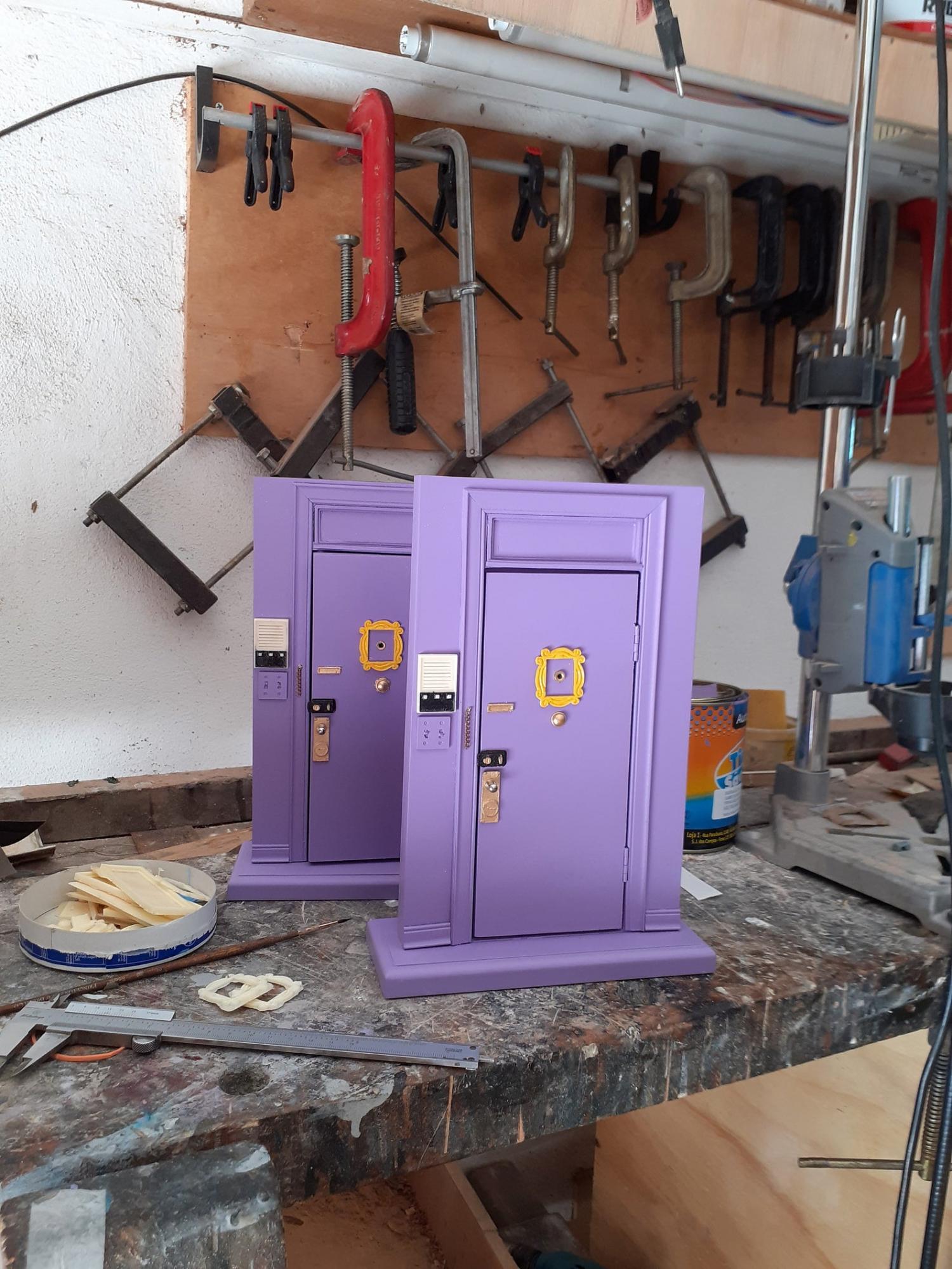 You can snag the Friend's door key holder from Etsy for around $70 bucks!