The Trump Presidential Wall Game
By Ryan on 04/26/2019 10:54 AM (Updated: 07/31/2019 10:25 AM)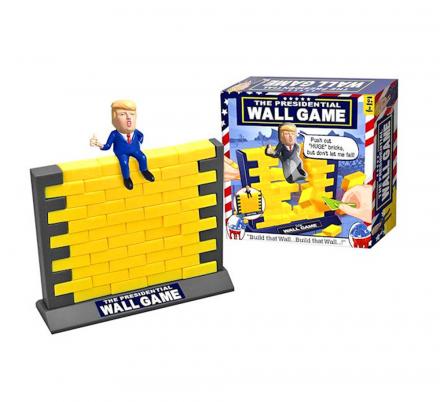 Humpty Trumpy sat on a wall, Humpty Trumpy had a great fall...No matter what side you're on, this is the game for you. While you're setting up the game you can chant quietly to yourself, "build that wall", and then when it comes time to play you can work with your gaming partners to tear it back down. The goal of the game is to remove one brick at a time without knocking President Trump off the wall. If he falls, you lose (or, as the President would say, "you're fired").
The game comes with44 gold bricks (because what else would you build a wall with, right) that fit within the frame, along with 2 trowels to knock the bricks out. Also included is a balancing, Humpty Dumpty-like, President Trump figurine that sits atop the wall.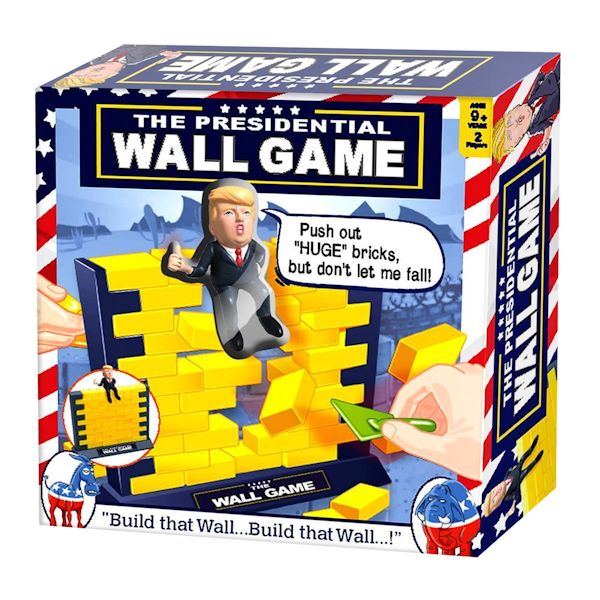 How Many Can Play the Trump Presidential Wall Game?
While this game is designed for 2 players, ages 9 and up, that doesn't mean more people couldn't get in on the fun.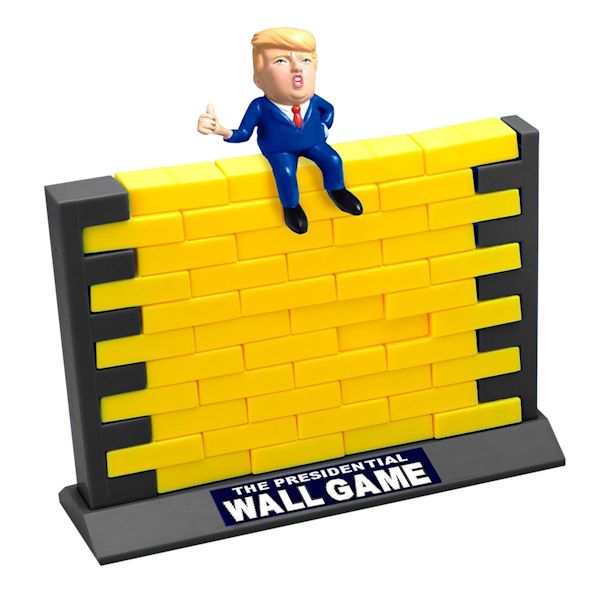 How Big is the Trump Presidential Wall Game?
When fully set up, the wall is 10.7 x 10.6 x 2.6 inches larger. This wall won't keep anyone out, but it will keep you entertained for hours.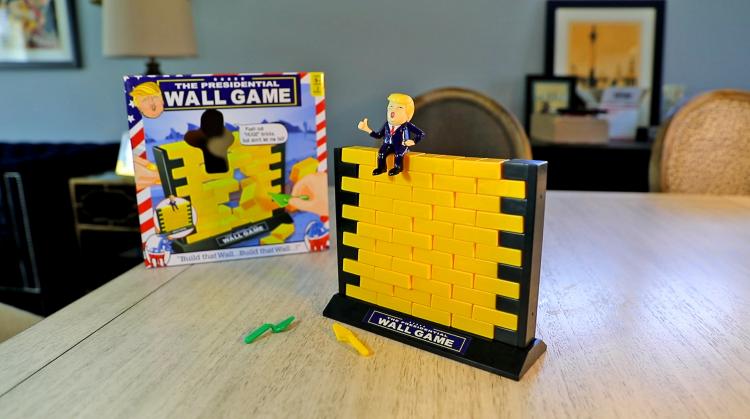 Check out the Trump Wall Game in action via the video below.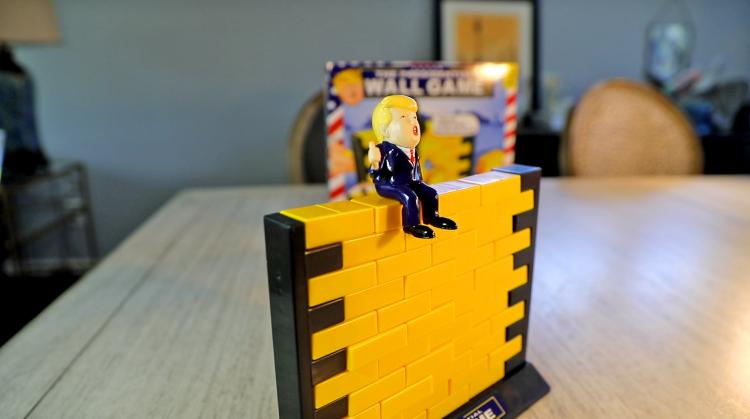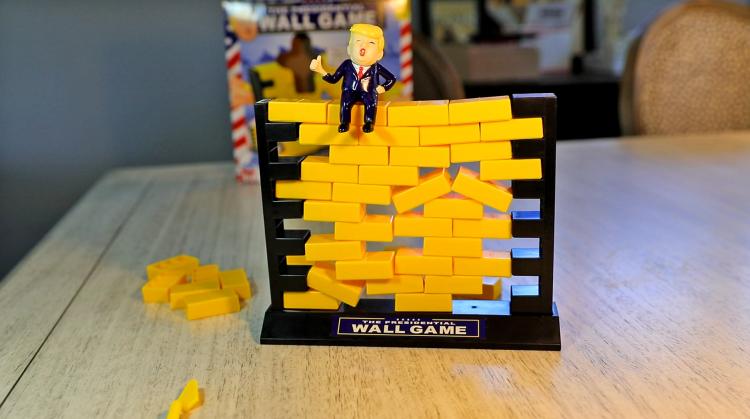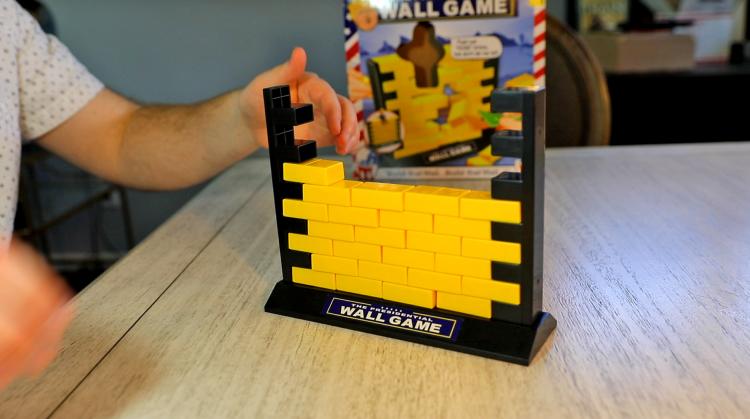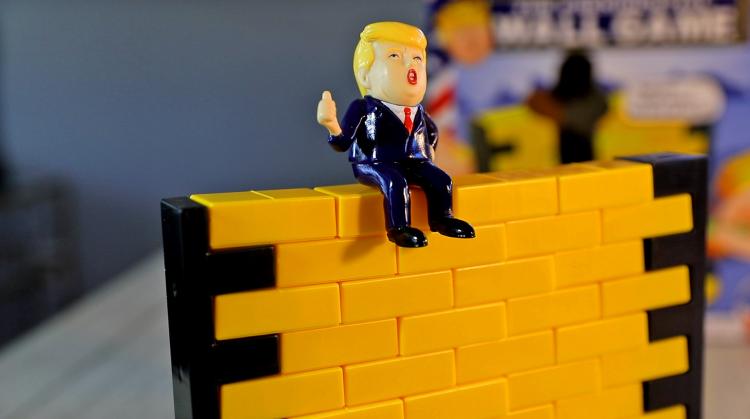 Subscribe To Our YouTube Channel