This Wall Mounted Marshall Amplifier Key Holder Is Perfect For Musicians
Date Published: 08/10/2022 9:35 AM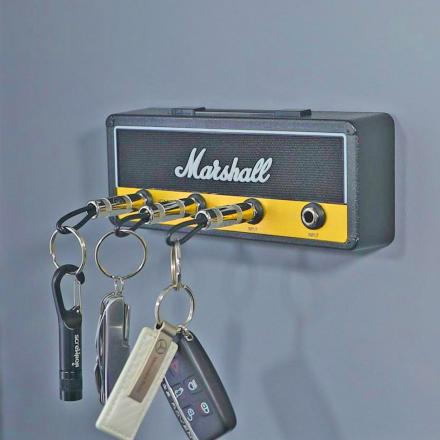 How many times have you come home from work, thrown your keys on the counter, only to never see them again? Chances are this has happened a few times, unless you own a GPS key-tracker! Either way, sometimes it's nice just to come home and stick your keys into something so that you know exactly where they are when you leave the house again.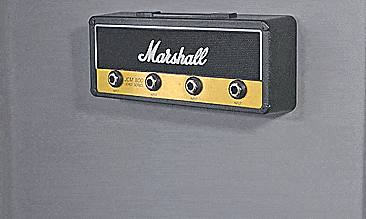 This unique key holder by Pluginz looks just like a Marshall guitar amplifier and uses a a guitar cable jack that attaches to your keys as a key-chain to plug into the amp. It's the perfect gift idea for guitar enthusiasts, musicians, or music lovers!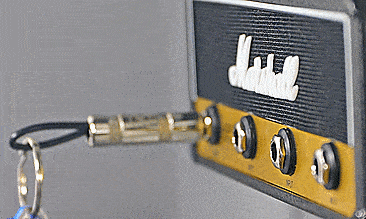 To use the music amp key holder is easy, just attach one of the guitar plug key-chains to your keys, and when you come home, just insert the key-chain into the amplifier like a true rock star would.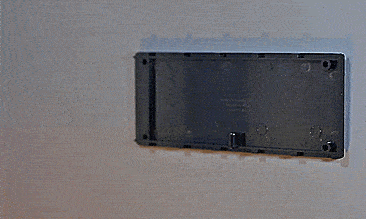 It's made to look just like a real Marshall Amplifier, with all of the cool details that the real thing would have. Even the key-chains are made from the same material as a cord jack.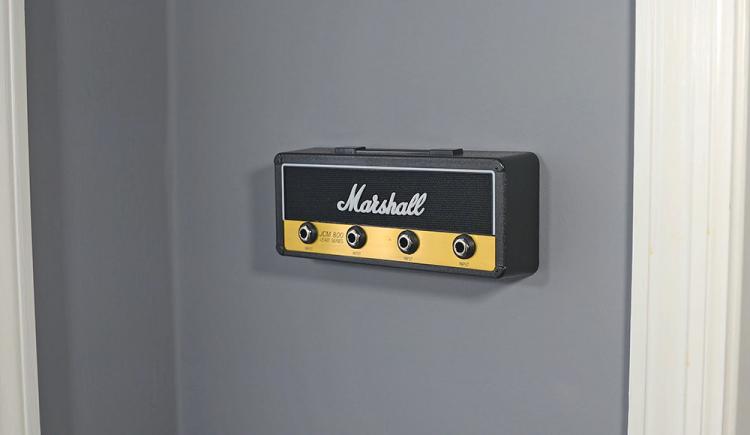 The guitar amp key holder is of course not an actual working amplifier so don't get your hopes up of it playing any tunes. It comes with four jack plugin key-chains, and has 4 open holes on the front of the amp to hold 4 separate sets of keys.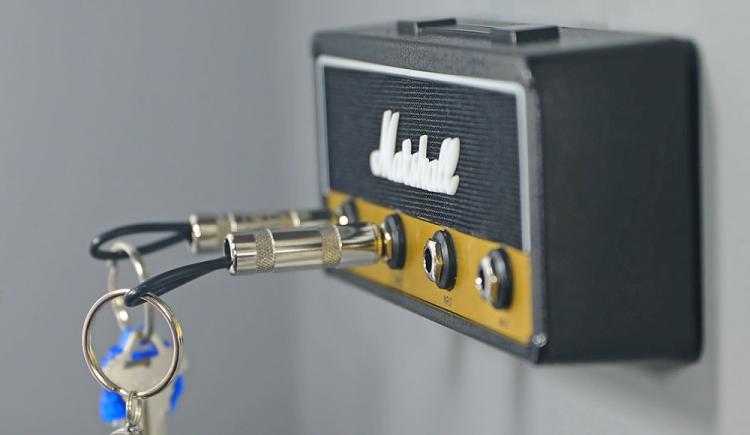 The Marshall amplifier key holder easily mounts onto your wall using screws or adhesive strips. It comes with mounting accessories for screws, but you can use any two sided adhesive strips to mount it to your wall incase you don't wish to make holes in your wall.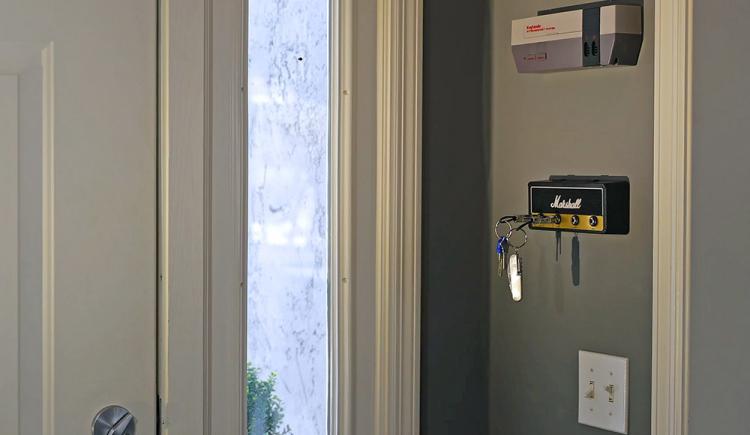 If you're a band member, musician, or music lover that often-times loses their keys, this fun wall mounted key holder that looks just like a Marshall amplifier might be for you.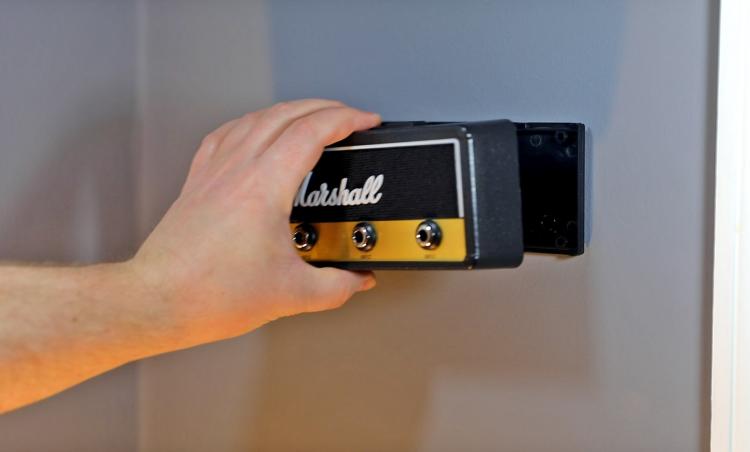 The mini amp key holder can hold up to 4 sets of keys, one for each slot!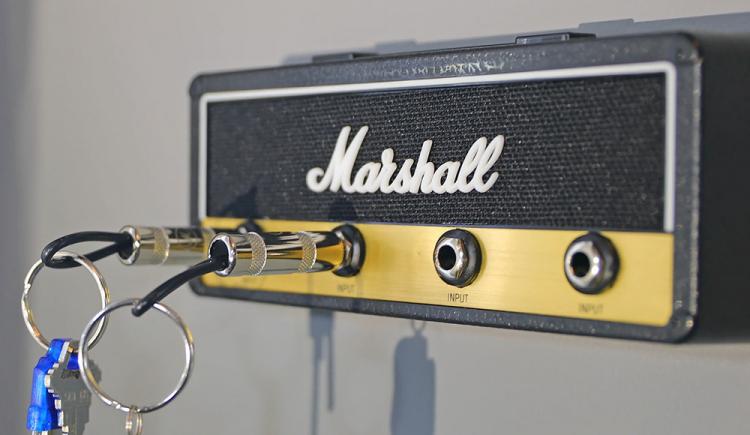 You can snag the Marshall Amp wall mounted key holder from Amazon for around $25 bucks!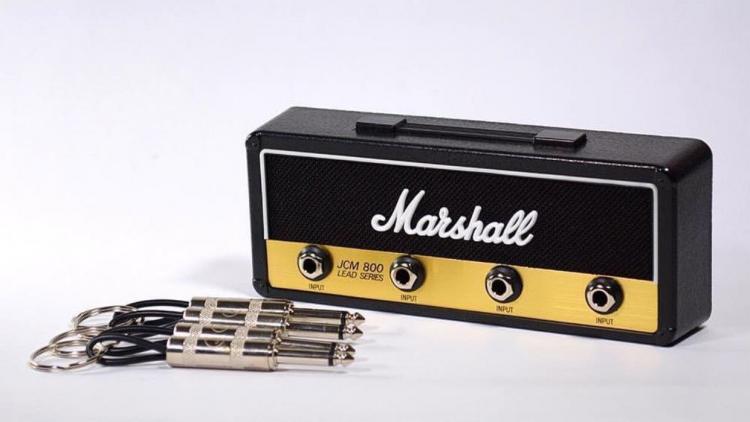 It actually comes in a few different versions and designs to choose from, so take a look at them all on Amazon and see which one you like best!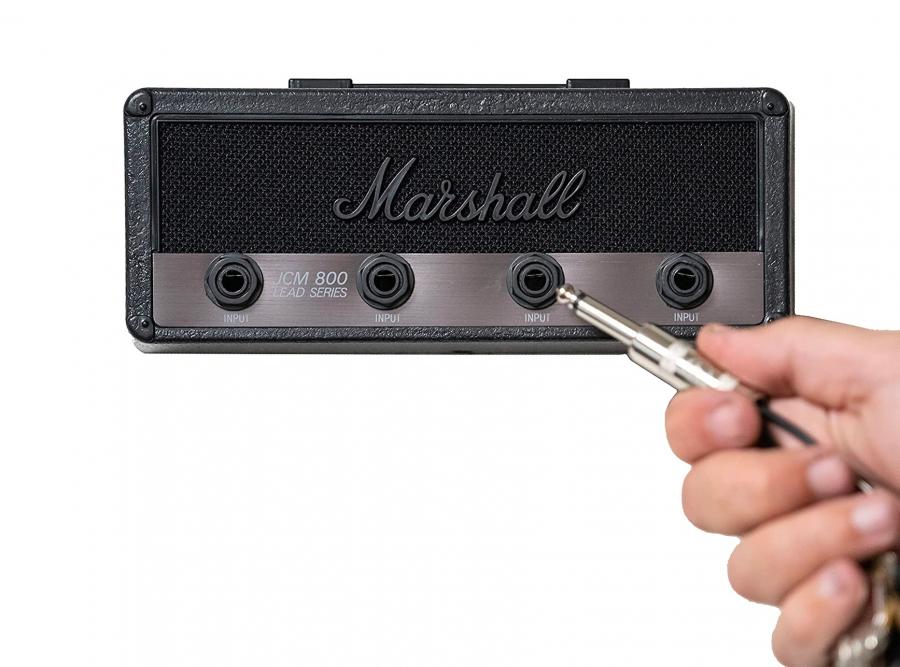 There's even a version for Fender amps in case Marshall isn't your kind of amp that you use! Find this version on Amazon here.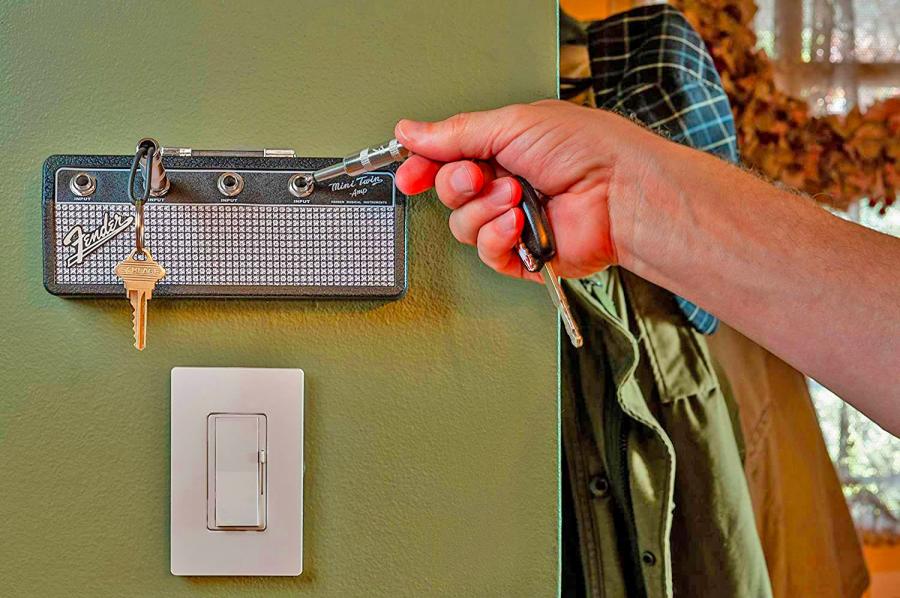 Check out the Marshall amplifier wall mounted key holder in action via the video below.
Subscribe To Our YouTube Channel