KeySmart Tile: A Key Organizer That Lets You Track Your Keys Via GPS
By Ryan on 11/14/2017 9:54 AM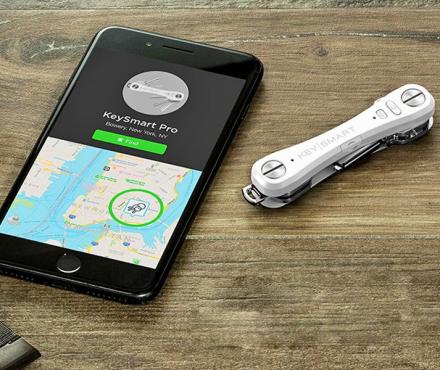 There's nothing worse than losing your keys. As you search, your anger will increase exponentially, and your mind will begin to deteriorate as you search in the same spots over and over. Wouldn't it be nice if you could just use an app to pinpoint where your keys are on a map so you can easily go and retrieve them? Well, the KeySmart Tile can do just that!
The KeySmart key tracker will not only allow you to track your keys on a map using GPS, but it's also a really cool key organizer that will put order to the chaotic jumble of keys in your pocket. The Keysmart will organize your keys so you can simply pull out a key when you need it, just like you would use a Swiss Army Knife.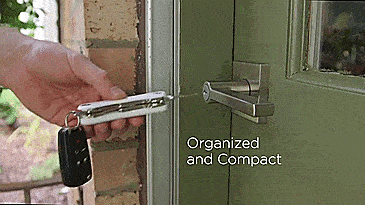 Using the accompanying app, you can locate your missing keys on a map. But then, once you get close to the location of your keys, you can also make your keys play a tune so you can locate them by ear if they're not easily visible right away.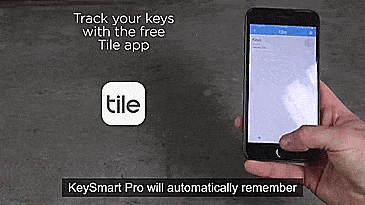 Much like other trackable gadgets the KeySmart Tile can even be used backwards so that you can find your phone if you lose it. Just press the Tile button the KeySmart twice and your phone will play a chime very loudly so you can easily find it.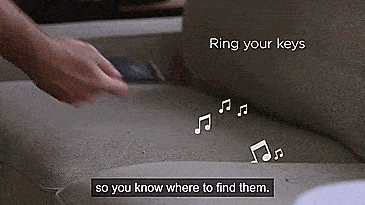 Other features of the Keysmart Tile include a built-in LED flashlight so you can find that key-hole at night, a flip-out bottle opener, a battery light indicator, and a loop to attach your key-fob (which obviously won't fit in the KeySmart organizer).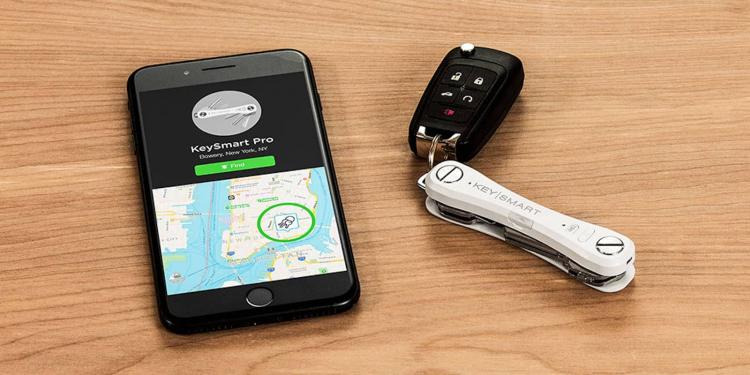 The Keysmart Tile is powered by an internal rechargeable battery that will last for up to 3 months on a single charge, and is charged using a micro-USB charging cable (which is included).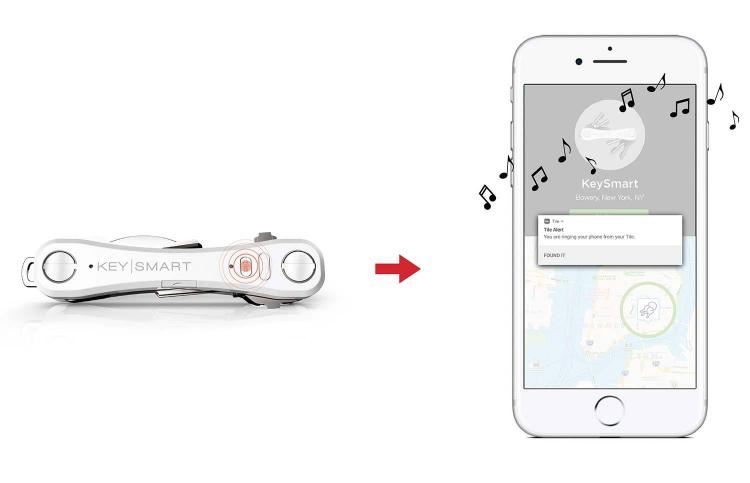 That bulky key ring now becomes a streamlined set of keys that are a pleasure to carry with the Keysmart organizer.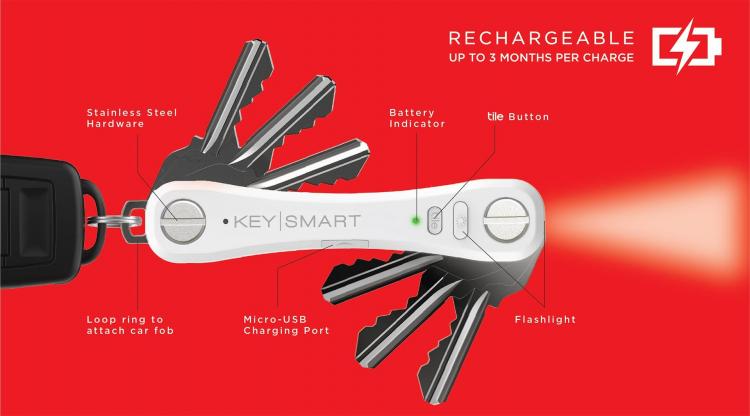 Check out the Keysmart Tile key organizer that'll track your keys via GPS in action via the video below.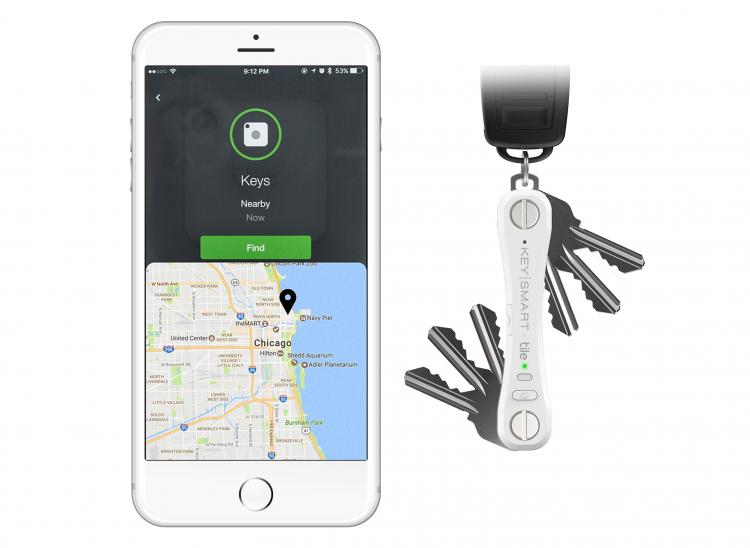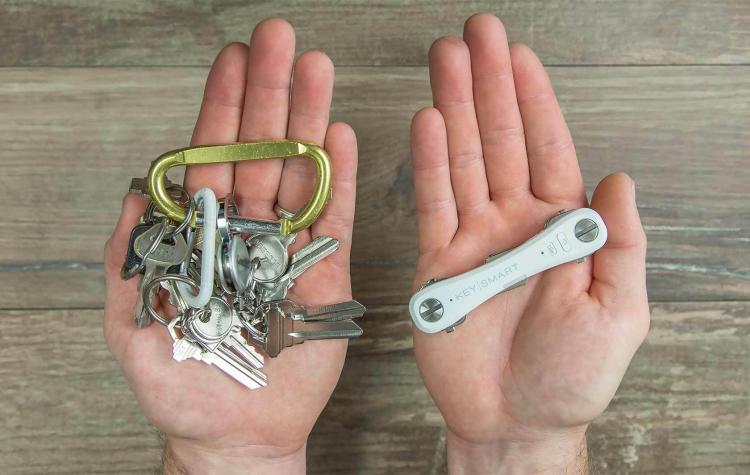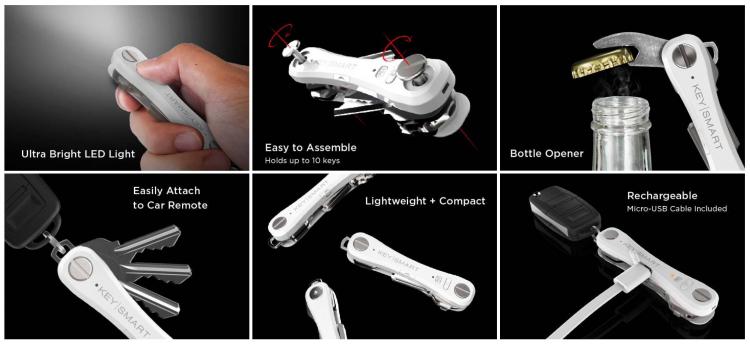 Subscribe To Our YouTube Channel