This Optical Illusion Stairs To Darkness Rug Makes It Look Like You Have a Secret Stairway
By Ryan on 11/02/2021 3:40 PM (Updated: 02/25/2022 1:35 PM)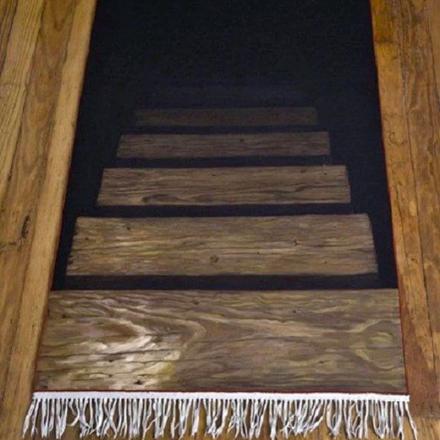 Here at OddityMall, we love a good illusion - and who wouldn't? Sometimes you need the occasional WTF moment to keep things interesting and break up the mundane routines of life. That's why we like to share trippy products like these 3D garage door decals or the optical illusion wooden wine rack. We just can't get enough of this stuff, so today we're sharing a few more optical illusions to freak out your friends and family, starting with the spooky stairway to darkness floor rug!
Watch your step! This heavy woven throw rug is professionally printed with a three dimensional design that looks just like a long stairway into a dark basement (or perhaps the depths of hell, who knows). The stairway to darkness illusion rug is available in two sizes, 2 feet by 3 feet or 3 feet by 5 feet and is constructed from 100 percent woven polyester fabric with a chevron texture and hemmed edges. The creepy throw rug is also machine washable and made right here in the good old U. S. of A.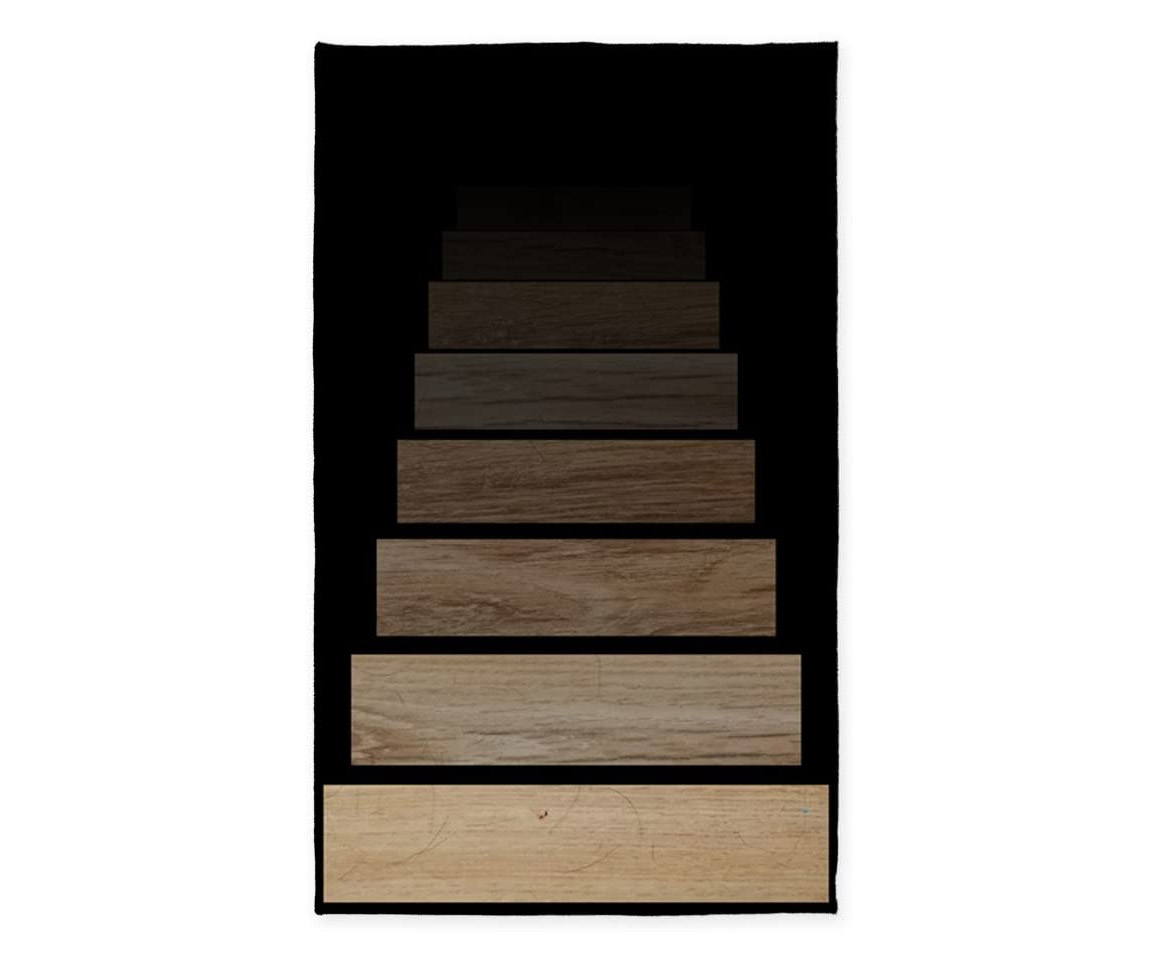 Put this trippy rug down in your kitchen or bathroom and watch as entering guests brace themselves so they don't go tumbling down the darkened stairwell!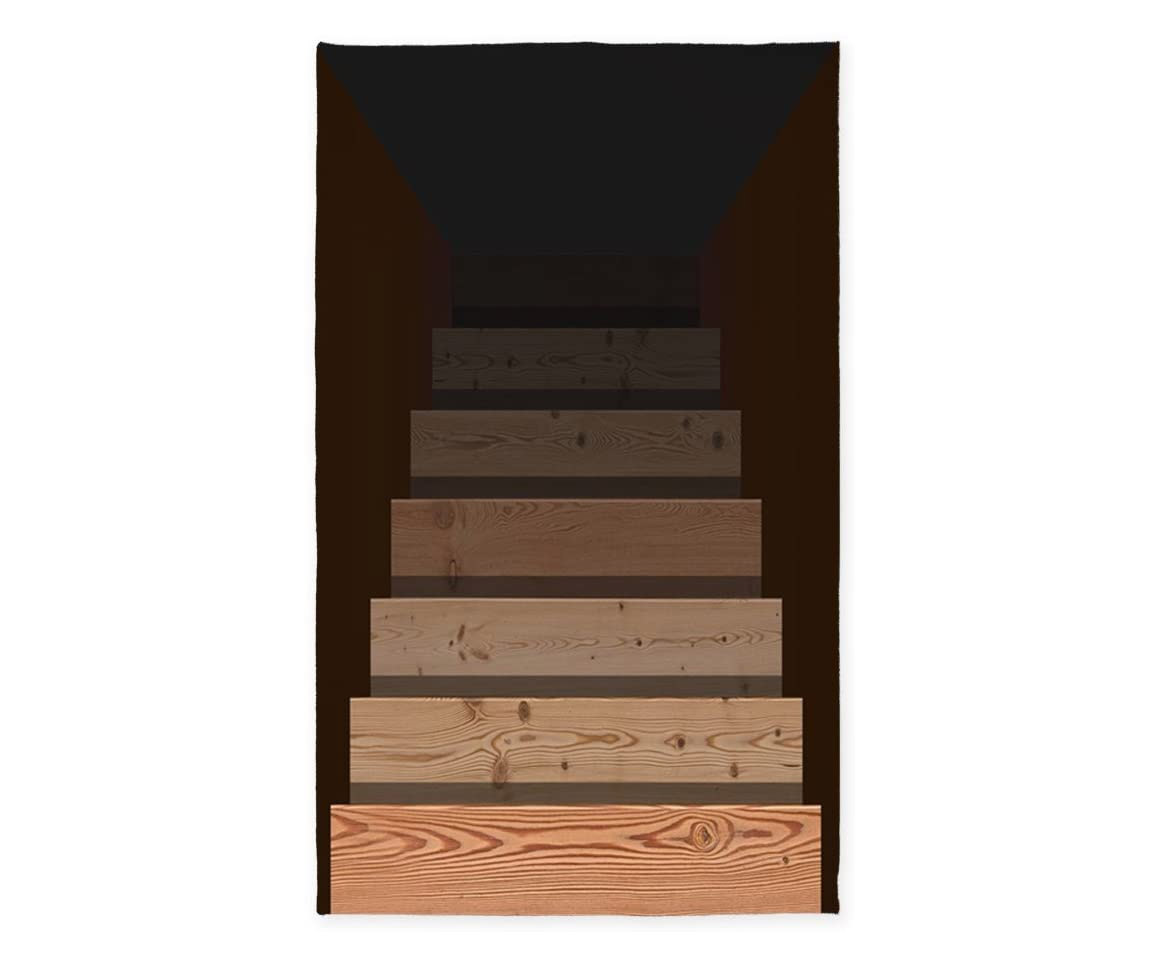 The stairway to darkness illusion rug is made from 100% heavy woven polyester fabric and is prefect for the kitchen, bathroom, or office!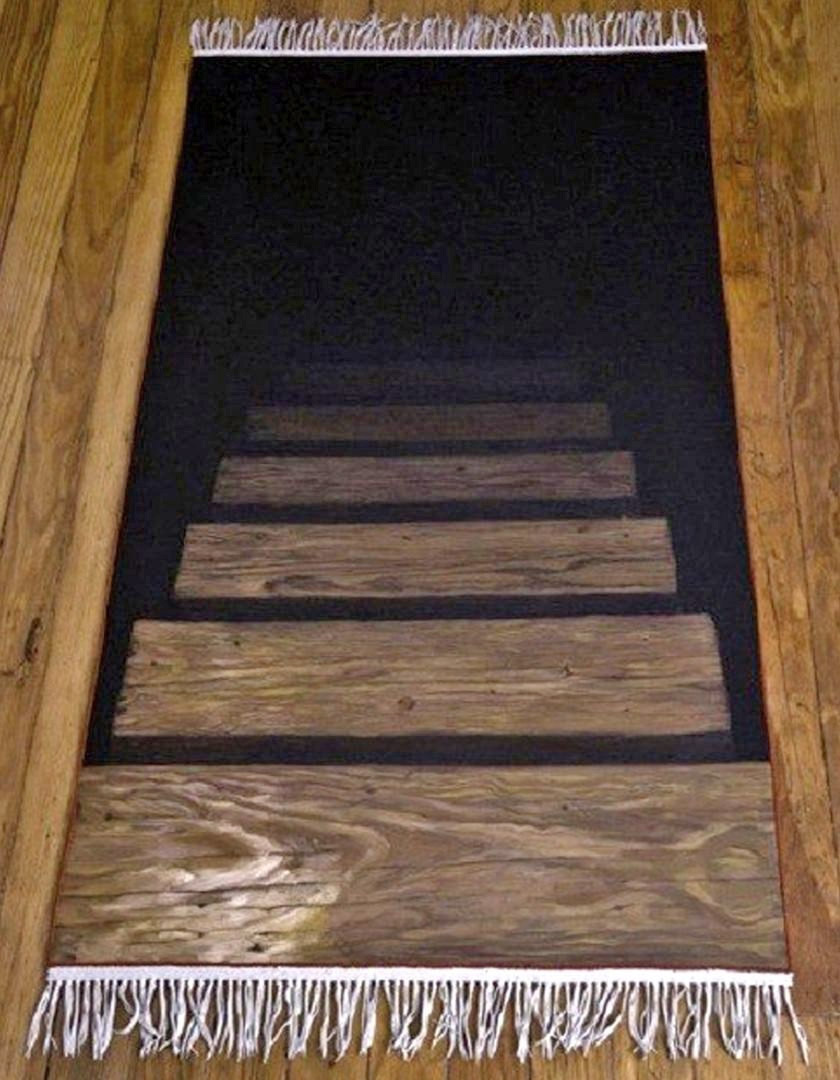 Love the idea of an optical illusion rug but you want something a little different? There are tons of other trippy products out there that are sure to blow your mind.
For example, check out this door mat featuring Pennywise, the iconic killer clown from IT. Just in time for Halloween, this polyester rug is sure to make those annoying trick or treaters leap back from your front door in shock, especially if their name is Georgie.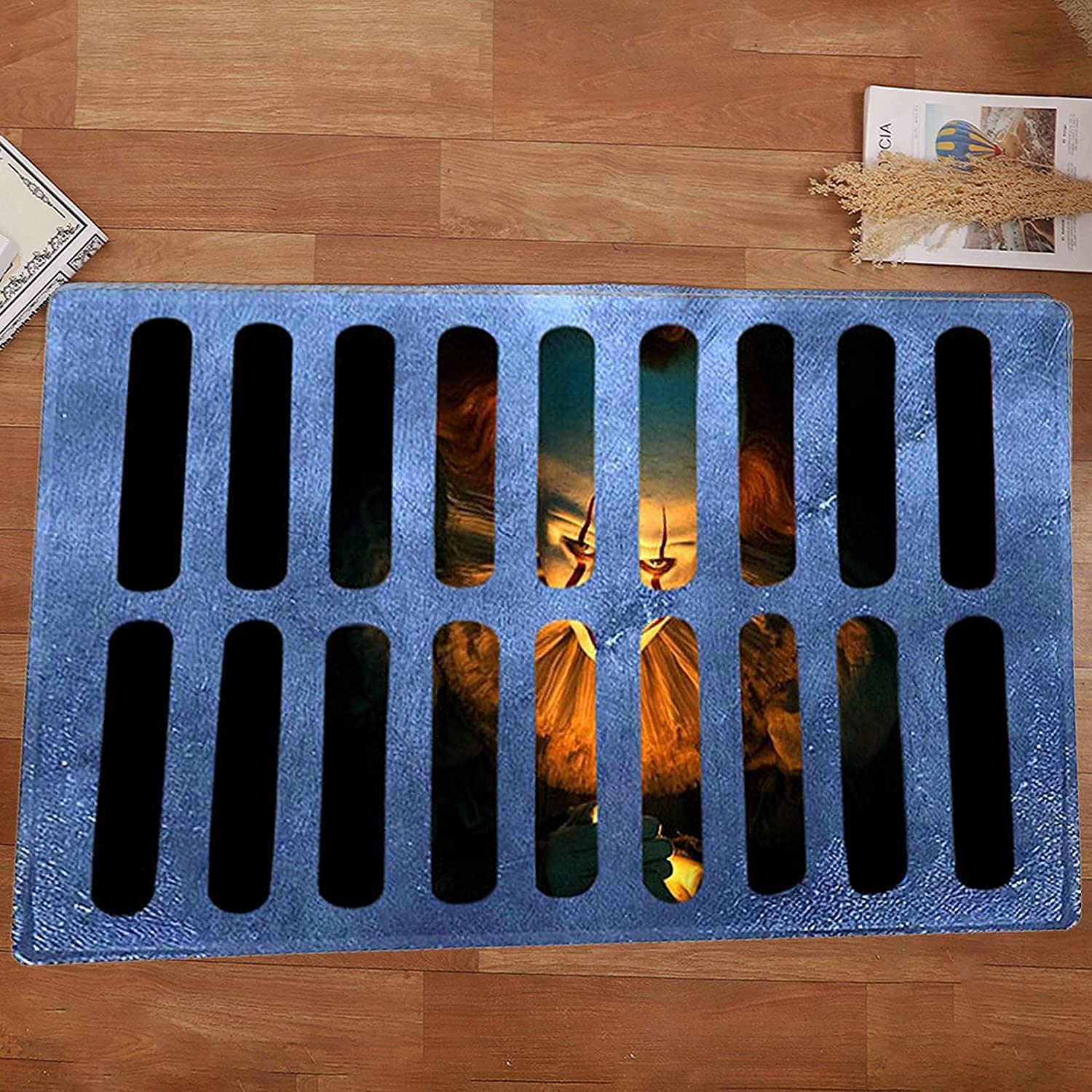 This other highly detailed 3D rug uses a simple geometric optical illusion to give you and your guests the sensation of falling, and it even has a non-slip backing so it won't slide around on tile or hardwood floors (because it kind of defeats the purpose if you actually fall on this rug). This one is particularly popular, with one pleased customer stating in a five star review, "I am really happy with the optical effects. My friends are really excited about it. It is relaxing just to look at it. I am pleased with the texture." Not too shabby for a simple floor rug!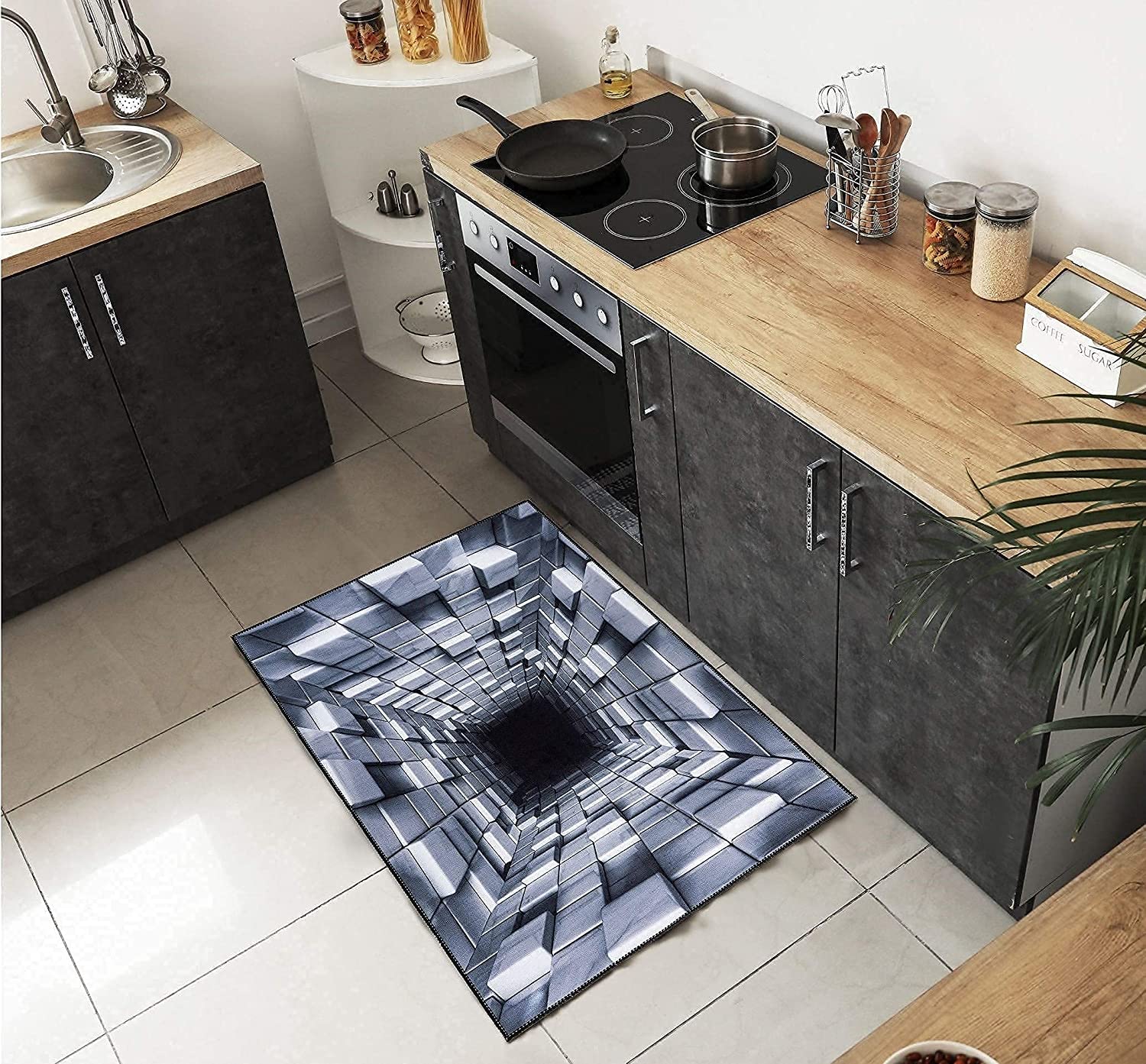 If you want to get even more intense, check out the geometric vortex rug. This thing makes it look like you're getting sucked into a black hole. Apologies in advance for the acid flashbacks!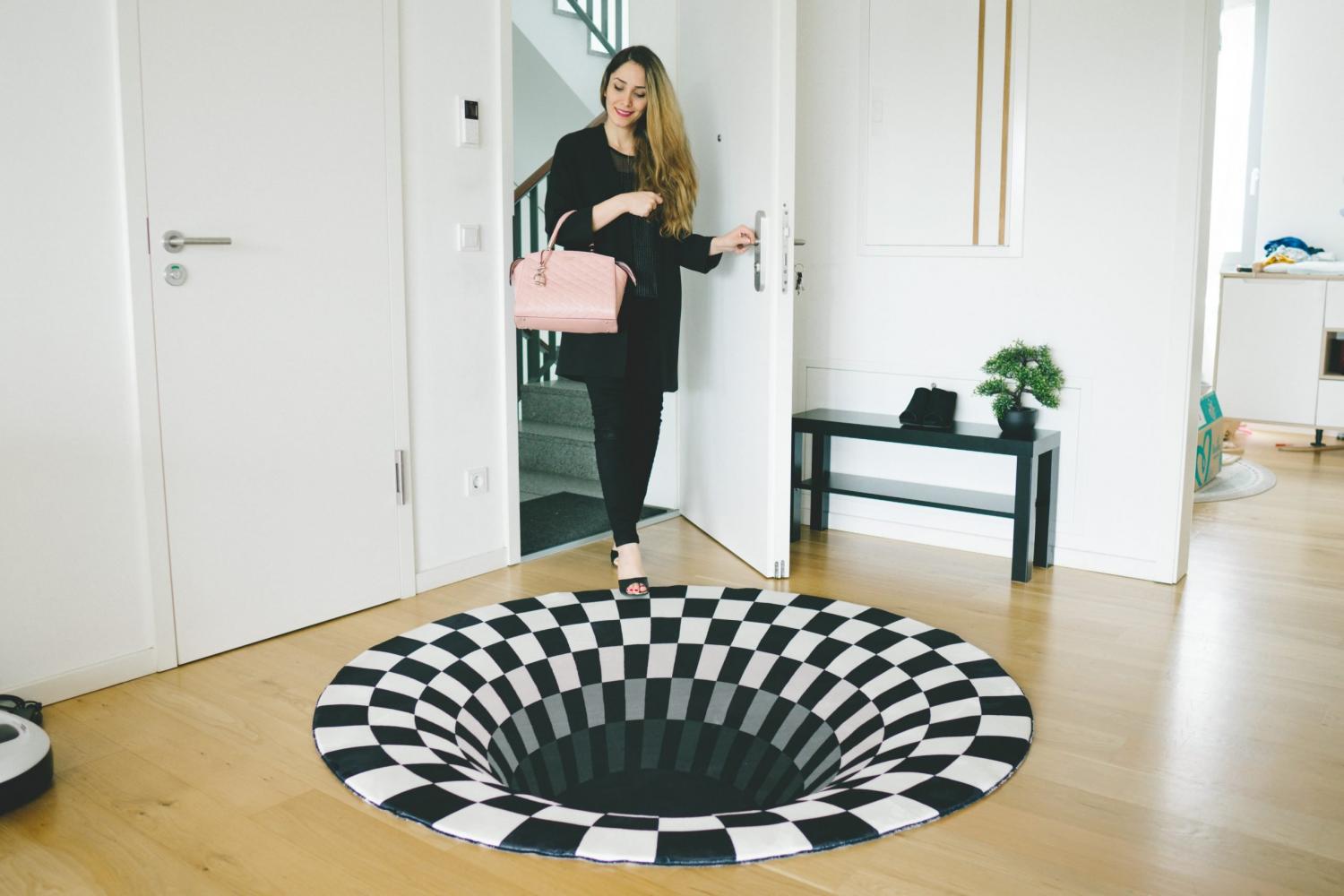 There's also another illusion rug that we found that's made to look like there's a giant tunnel that leads to outside! You can find this one on Etsy here!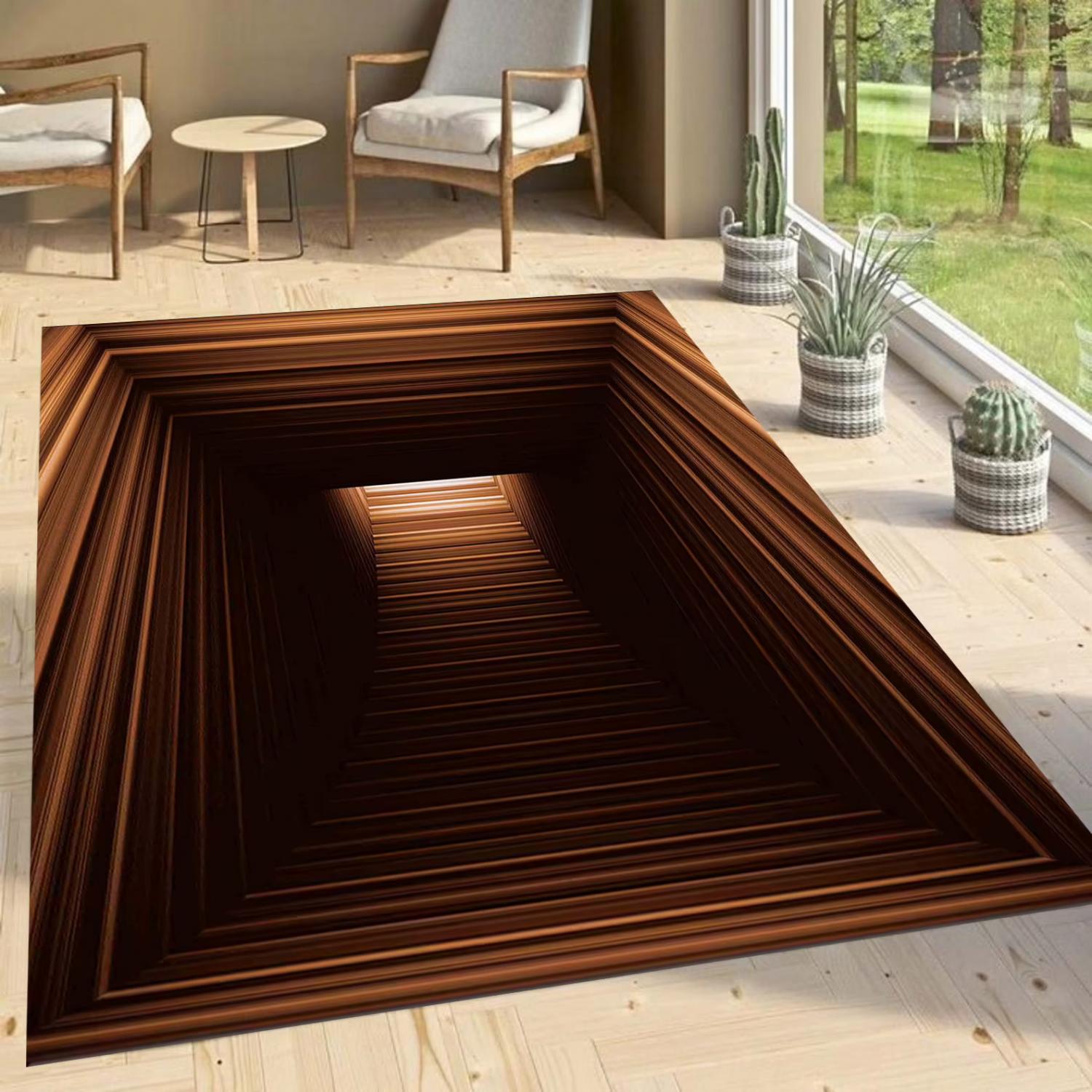 This optical illusion highway rug makes it look like the road is turning into a giant vortex on your floor! Perfect for a kids playroom! Get this one on Etsy here!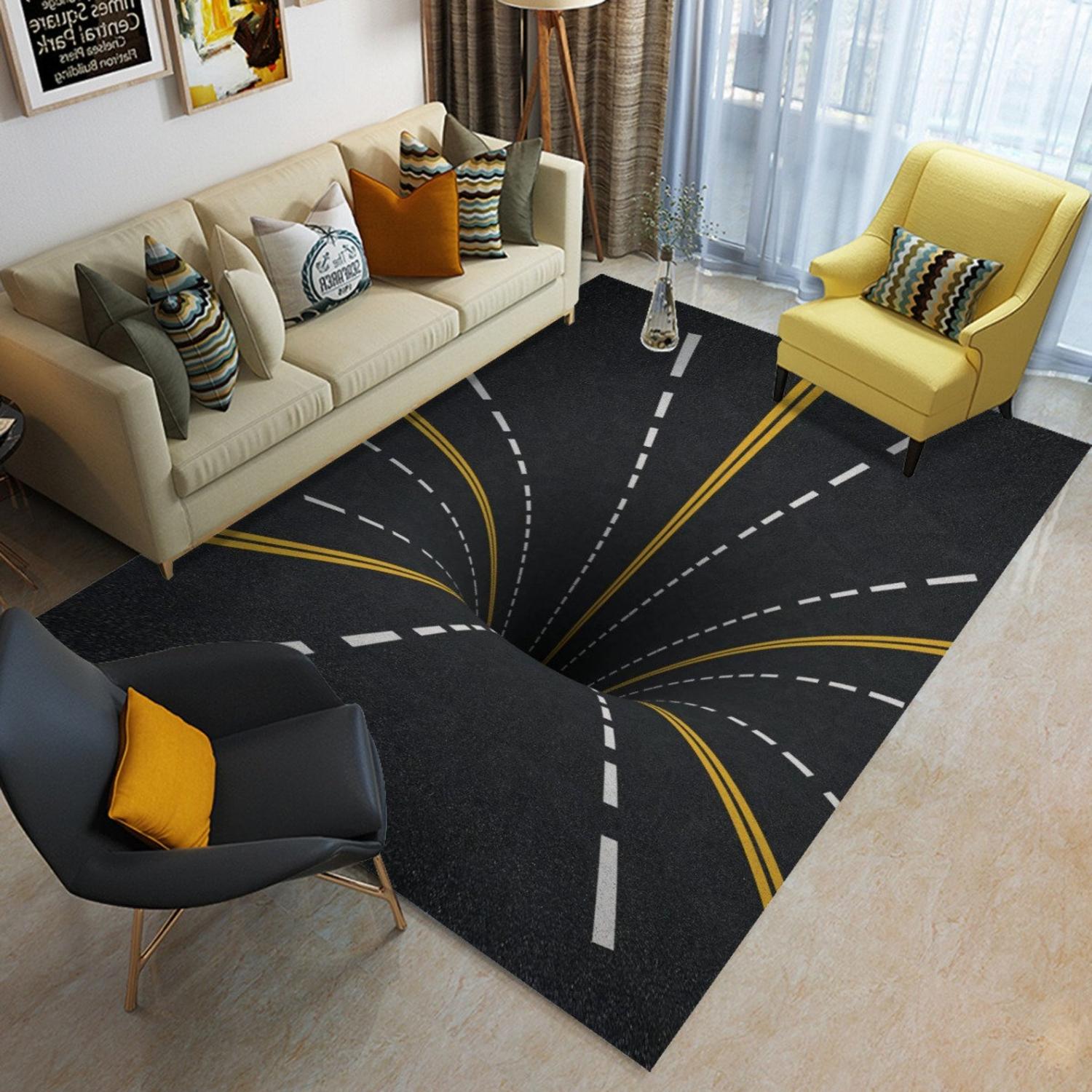 Need to expand your illusion reach throughout your house? How about putting some extreme illusions on the front of your garage with these garage door illusion decals that make it look like a dump truck or airplane are parked inside!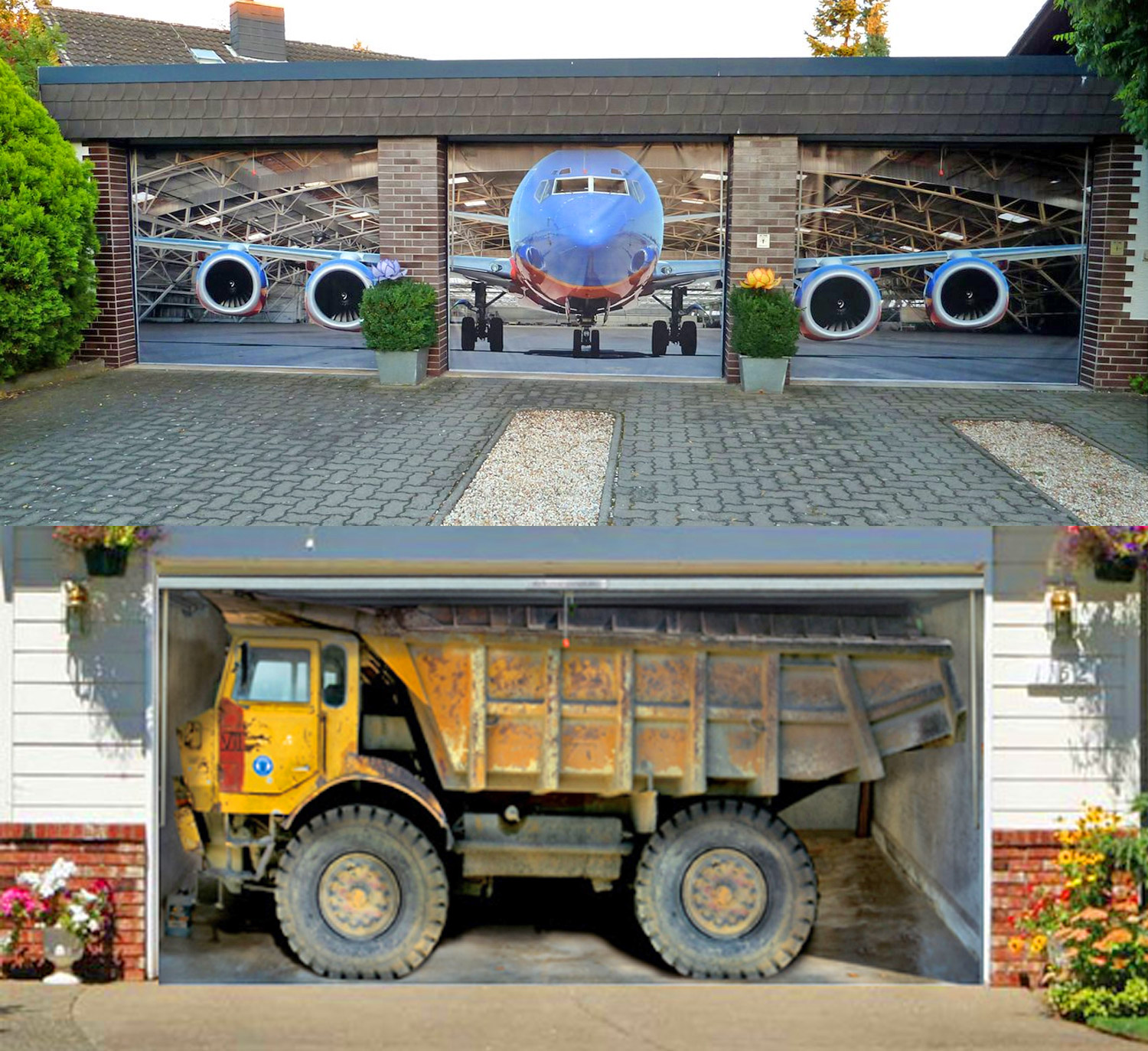 There's even a company that creates 3D illusion epoxy floors that'll turn your kitchen into a grassy path, or your bedroom into a rocky beach!